Encouraging children to read more and more is a goal that many parents and educators have, but sometimes we can get too taken in by the goal of reading books, and we forget to go for the solid foundation: a love of books. Enter the reading smash book, a unique reading log alternative that puts the fun back into required reading. This post was sponsored by Kellogg's for their Fantastic Scholastic Book Giveaway. Encourage kids to read more by purchasing participating Kellogg's products, and getting free Scholastic books when you do, as part of their Fantastic Scholastic Book Giveaway! Then, get creative and add pages to this reading smash book!

What is a smash book?
Typically people will make a smash book to preserve memories from a trip or an event.
It's like a scrapbook/sketchbook hybrid, with less concern for perfection and more room for fun.
I think that the concept of a smash book can be implemented in a classroom or a home setting as a learning tool. The open-ended aspect encourages creativity. But it's also a great way to structure reading WITHOUT taking away the fun; it serves the purpose of a reading log in a more exciting way.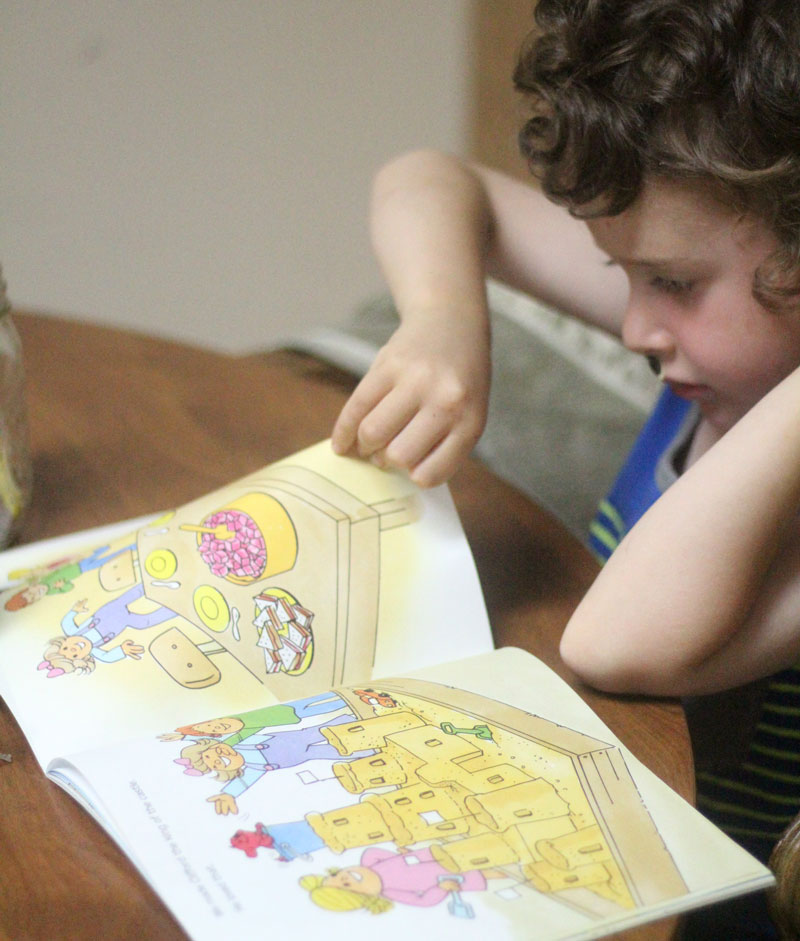 I am always looking for ways to inspire my kids to love reading, and one of my favorites is to bring the book to life. a reading smash book turns favorite books into memorable experiences.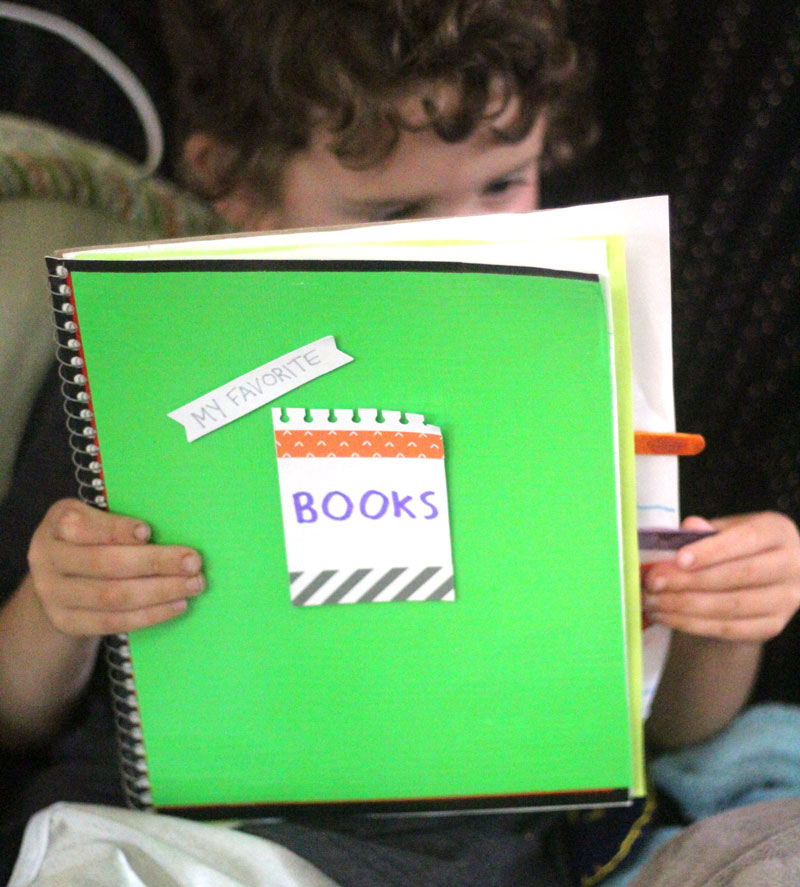 We made our first reading smash book pages based on the books we received from the Fantastic Scholastic Book Giveaway. We are enjoying them so much, so I wanted to capture and preserve that feeling! Since M helped choose these books, he loves them so much and has opened a world of possibility, that can now be captured in a reading smash book.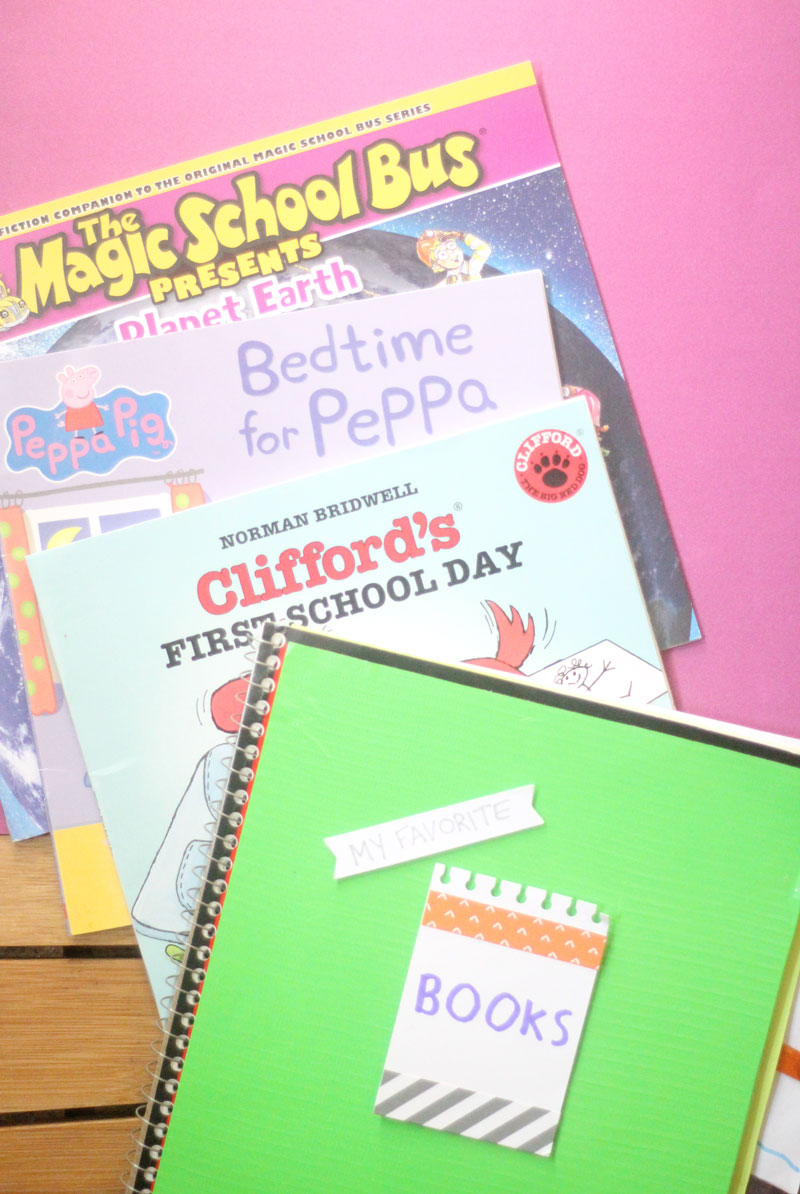 How to get free books to inspire your reading smash book:
There's still time for you to get your free books by purchasing participating Kellogg's products at Walmart! Build a strong, diverse home library together with your child to keep him or her reading for years! Then, work together on a reading smash book to inspire creativity and encourage reading comprehension.
Since 2012, Kellogg's and Scholastic have been partnering to get books into kids' hands—here's how:
Buy participating Kellogg's products at Walmart
Send a photo of your receipt.
Get a credit to get your free book!
Text BOOK to 89332 to see participating products (message and data rates may apply). Each item purchased equals a free Scholastic book – so fill your library with different reading levels and genres now! And the best part? You and your child can choose which book you receive from over 80 titles! When you upload your receipt (purchase deadline 9/30/2017, receipt upload deadline 10/30/2017) you get Kellogg's Family Rewards credit toward a Scholastic book (redemption deadline 11/30/2017).
Learn more about how to get your free books here.
What do you include in a reading smash book?
The content of a reading smash book will depend on whether you're doing it at home or in school, and, of course, on the age of the child.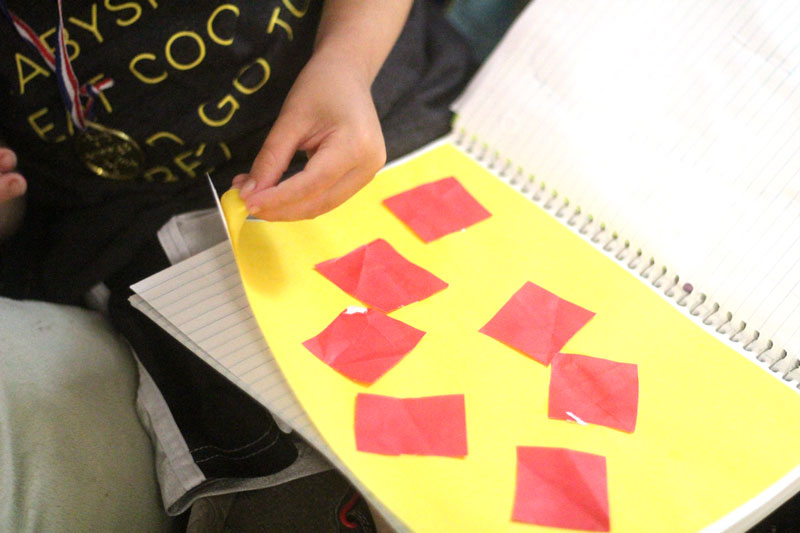 We did ours at home, with M, who is almost four years old and entering Pre-K next year. Since I'm reading him the book, and he's a very young child, we worked on it one-on-one.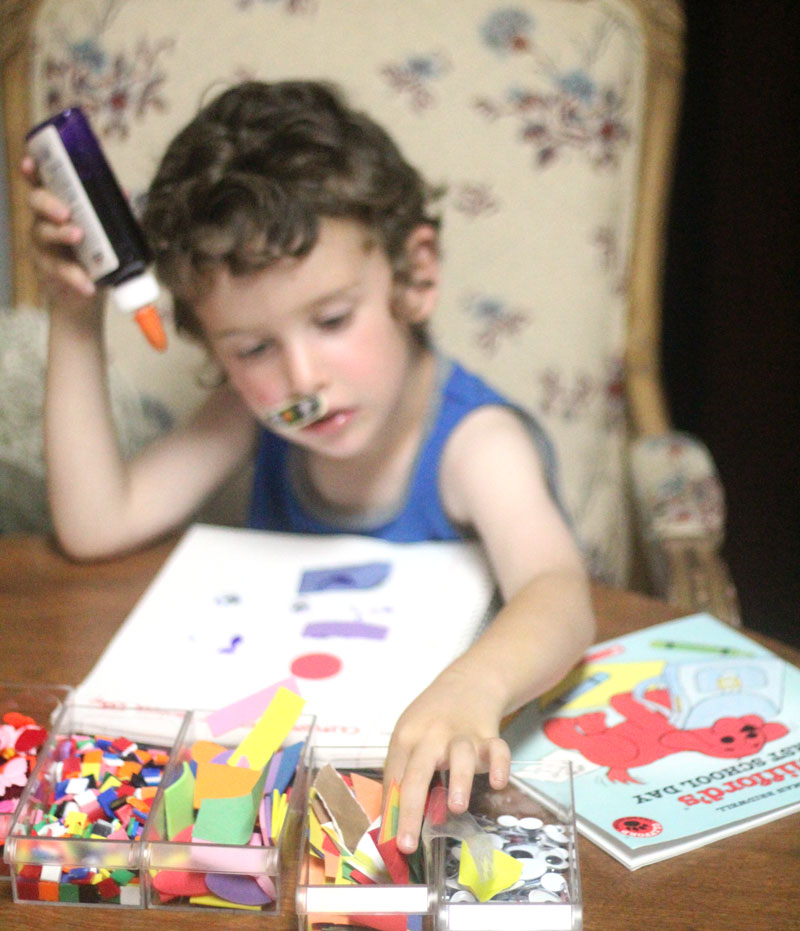 The best way to work with a young child is to offer a prompt and let them take it from there. Some children will need more direction than others.
Prompts for a preschool reading smash book:
Draw a photo of your favorite character
How did Peppa Pig feel at the end of the story?
Draw a picture of Clifford's first day of school. Now draw (or paste) a picture of you on YOUR first day! How did you feel? Draw a picture of Mom on your first day of school.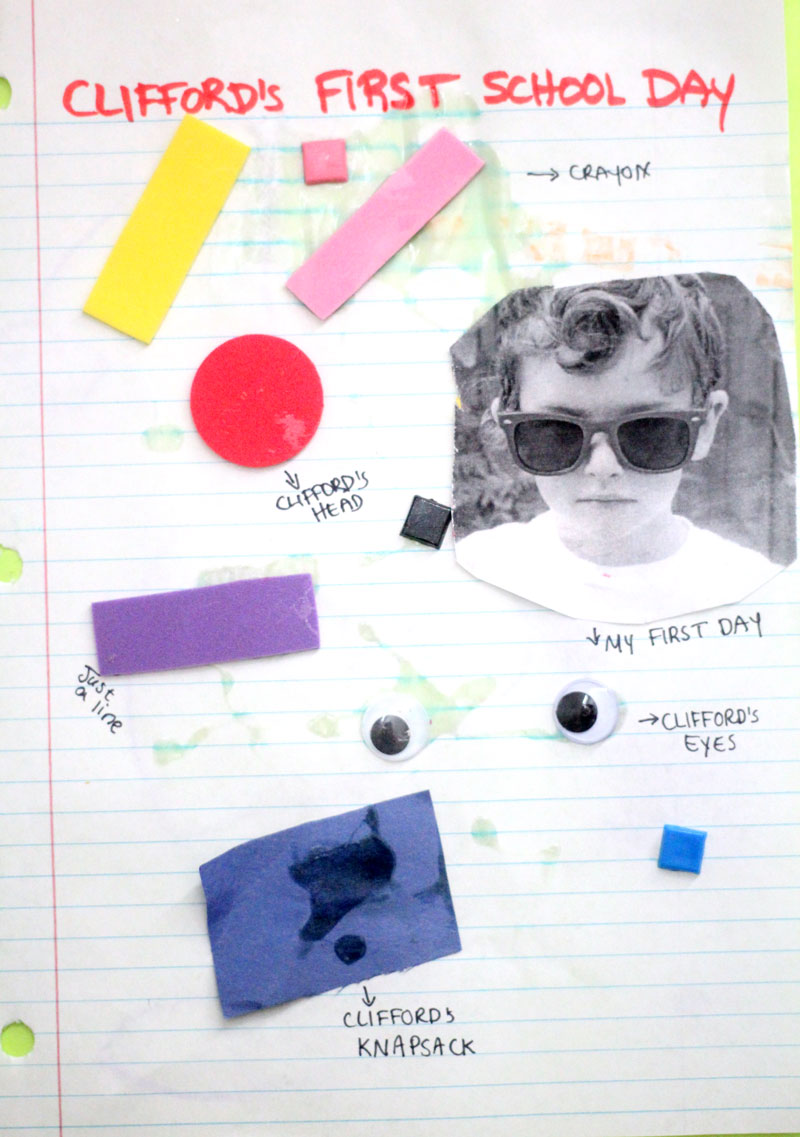 Where should the Magic School Bus go next?
Did you learn a new word in this book? Make a smash book page for that word.
These are just idea starters in case your child needs it. Hand your child some glue, scissors, stickers, and flat craft supplies to glue on. Allow your child to collect "found" items and glue it in. Cut out pictures from a magazine… The ideas are endless and your preschooler can lead!
Reading smash book for older children.
Older children can take their own direction. Just prompt them to create a new page for every book read. Think of it like a visual, open-ended book report.
The main thing is: Take the pressure out of, and put the fun into reading!
How a successful reading smash book works:
After we read Clifford's First School Day and created a reading smash book page, M wanted to create more and more!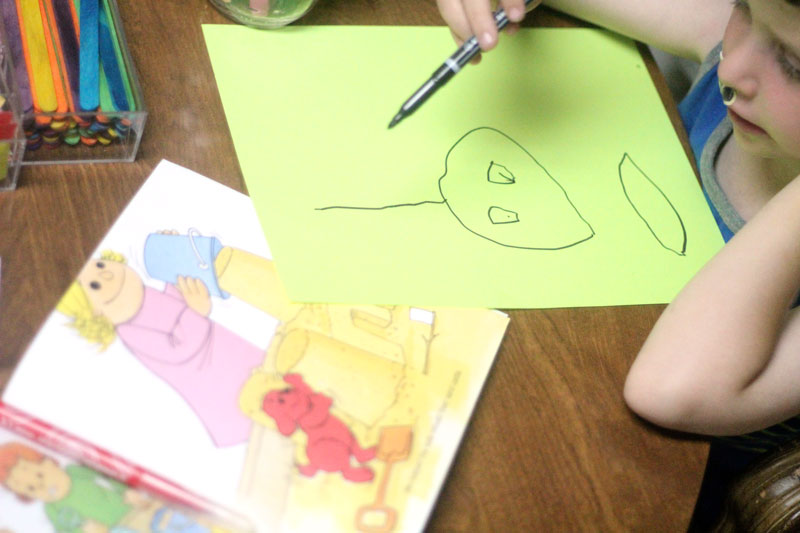 M already loves reading, but this reading smash book helped him think a little deeper into the book and gain a greater appreciation. He then wanted to move on to the next book to create more pages.
It's also a resource for reading accountability – whether in the classroom, or over vacation – without feeling like it!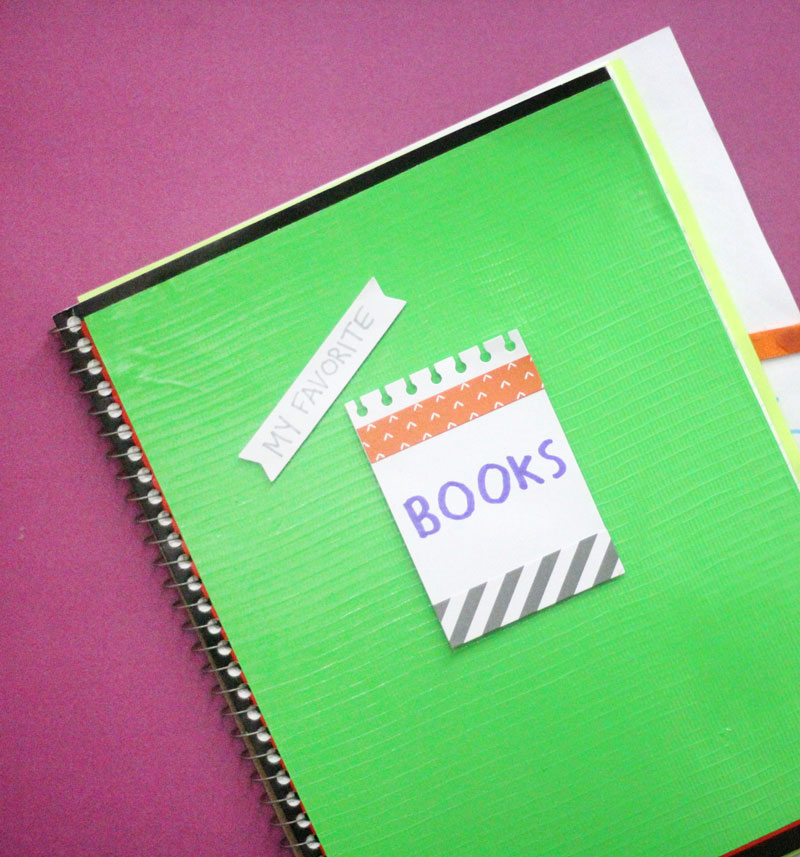 Got any more ideas for a reading smash book that you'd like to share? Which books will you choose from the Fantastic Scholastic Book Giveaway?! Comment below!
This is a sponsored conversation written by me on behalf of Kellogg's. The opinions and text are all mine.