Ever since I shared my post on biodegradable glitter and other eco-friendly glitter options I've been having people ask me how to make biodegradable glitter. I tried a few ways and this is my favorite one – the one that I've used in a couple of projects. Disclosure: this post contains commissioned links.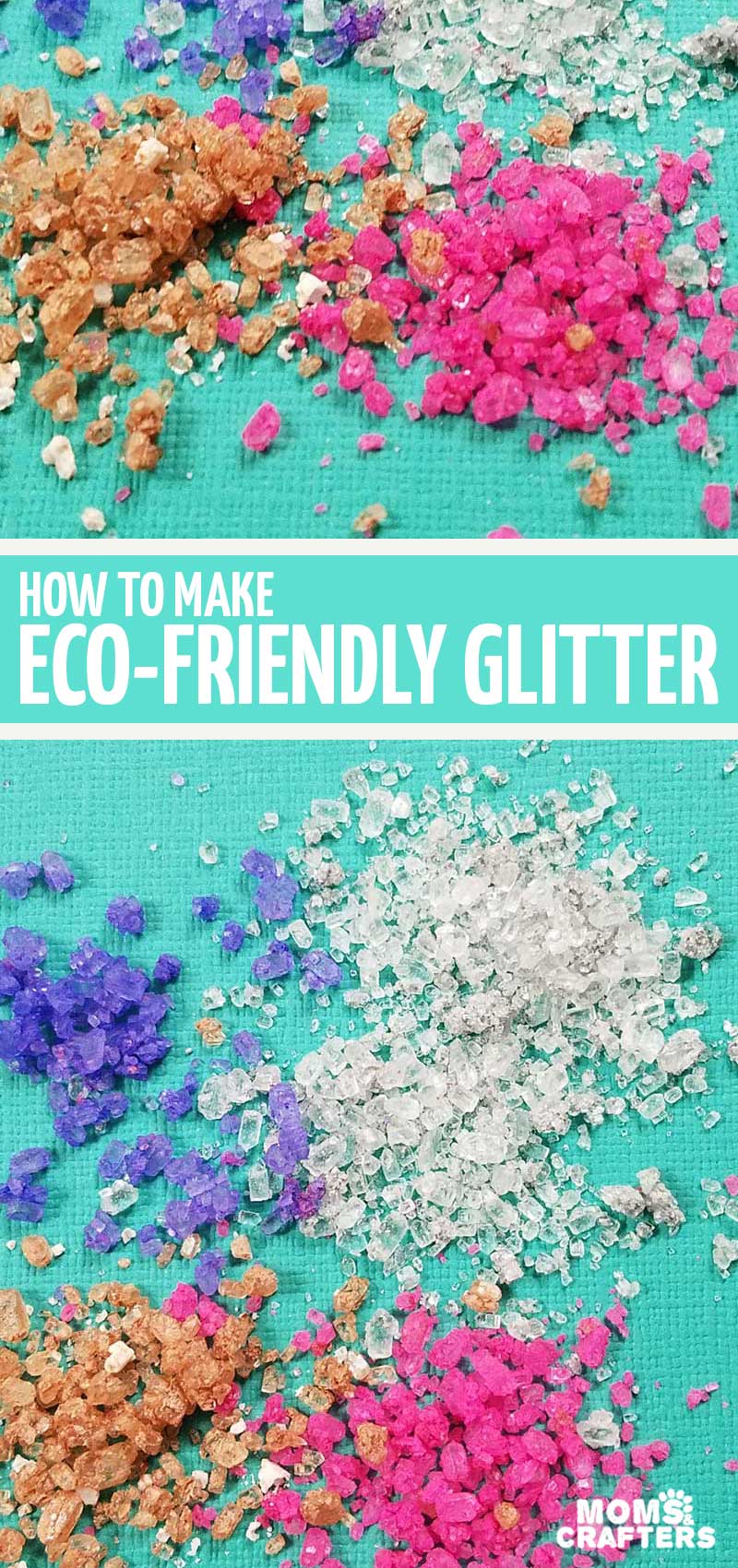 With recent news stories revealing the damage that microplastics contained in most tinsel glitters have on the environment, I've been trying to avoid them when I can. I won't say that I swore off of them – I'm just more mindful of how much I use, what I use them for, and how I discard them.
I've taken to using crushed glass glitter, as well as glass microbeads when I can. I also played around a little with figuring out how to make biodegradable glitter.
I tried making it with metallic paper, and while that worked great for some crafts, it can stick the same way that tinsel glitter sticks and get everywhere. It's also tedious and turns out more like confetti than glitter.
My favorite method for how to make biodegradable glitter was using Epsom salts. I simply colored them using water-based paints, including FolkArt Brushed Metal acrylic paint (for metallic colors) and Martha Stewart Soft Gel Watercolors (for the bold, translucent colors). I received these for free for my stash from Plaid.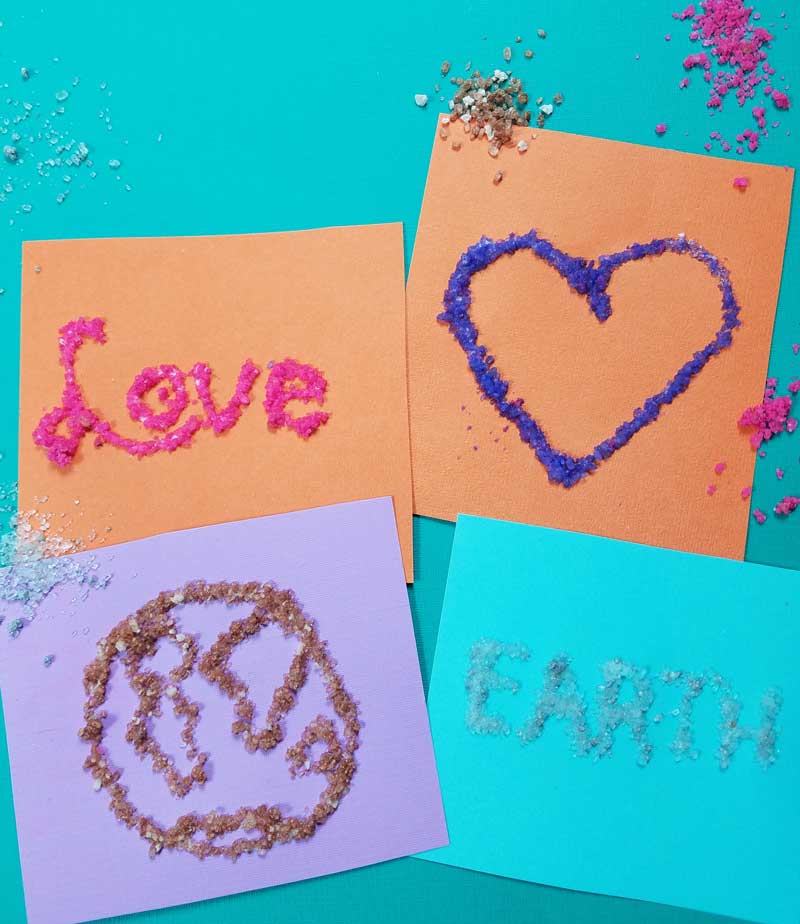 You can use any salt, or even sugar – just beware of ants if you're going to go for sugar. You'll only want to use that if you plan to use it and then throw it out. You can also use food coloring instead of paint with sugar and then use it as edible glitter.
While it's not quite the awesome glitter I love to use, it is very similar to crushed glass glitter. I wouldn use it in projects like these seashell necklaces, and they are great for paper crafts too. You can use the silvery color to add to the edges of pinecones for winter decor.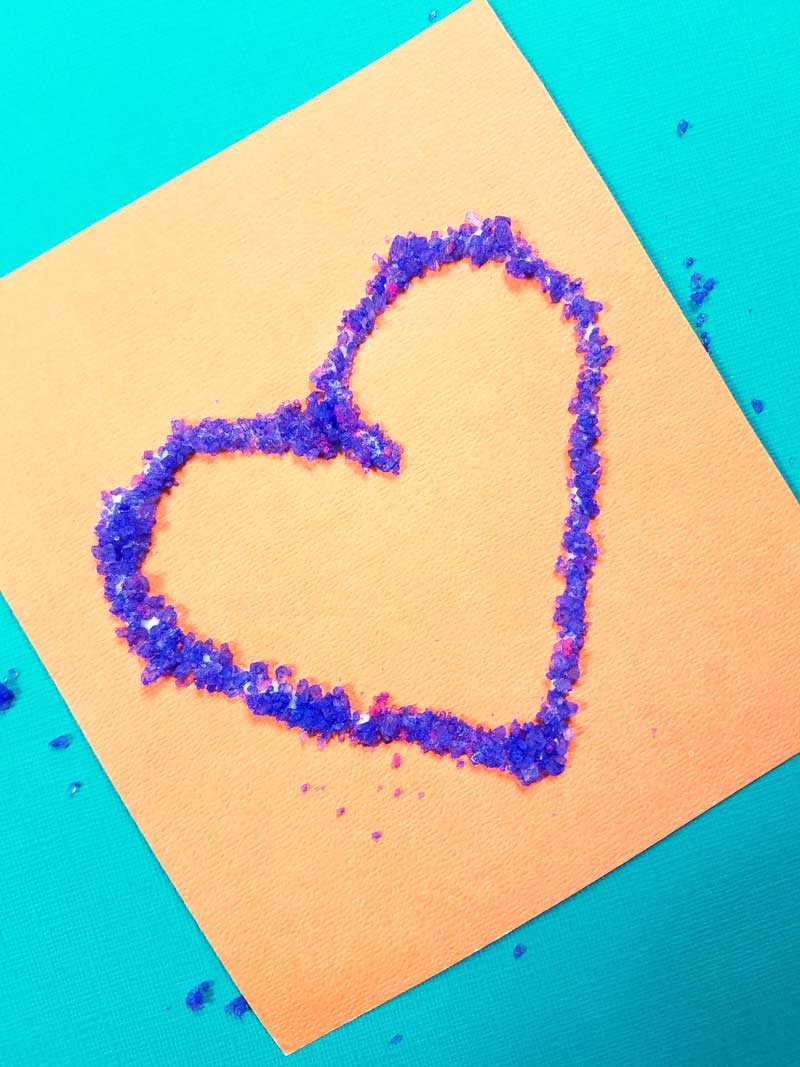 I went for plain epsom salt (a very coarse one) – I don't know how this would work with those that are mixed with scents and essential oils. I also wouldn't recommend using this in sensory bottles, snow globes, slime, etc. It'll most likely dissolve. I haven' tried it but I'm going to guess it'll work great as a mix-in in play dough (to add once the play dough has already been made).
What you need to make your own glitter:
Jars (I used empty baby food jars) and something to stir with (I used a craft stick)
How to make biodegradable glitter:
1. Place a small amount of salt into your jar (be mindful of how much glitter you want to make).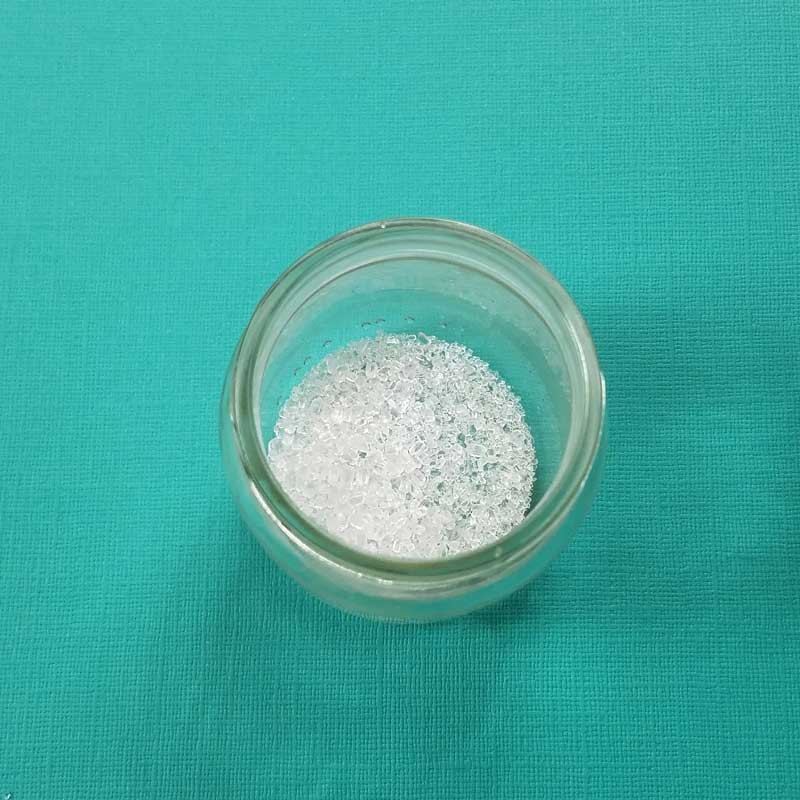 2. Add a nice dollop of paint or a few drops of food coloring.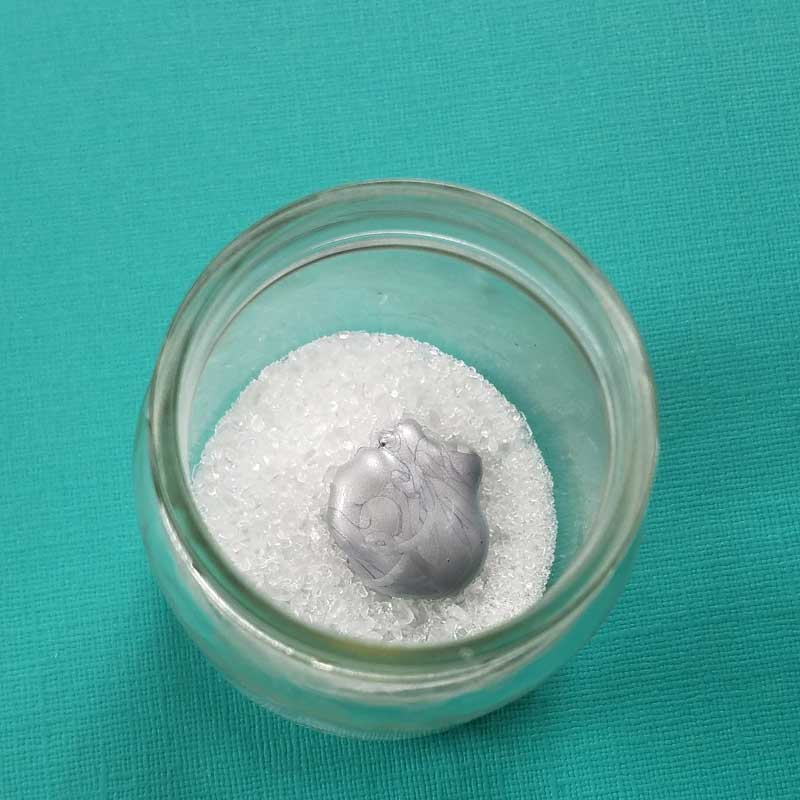 3. Stir until all your salt is well coated.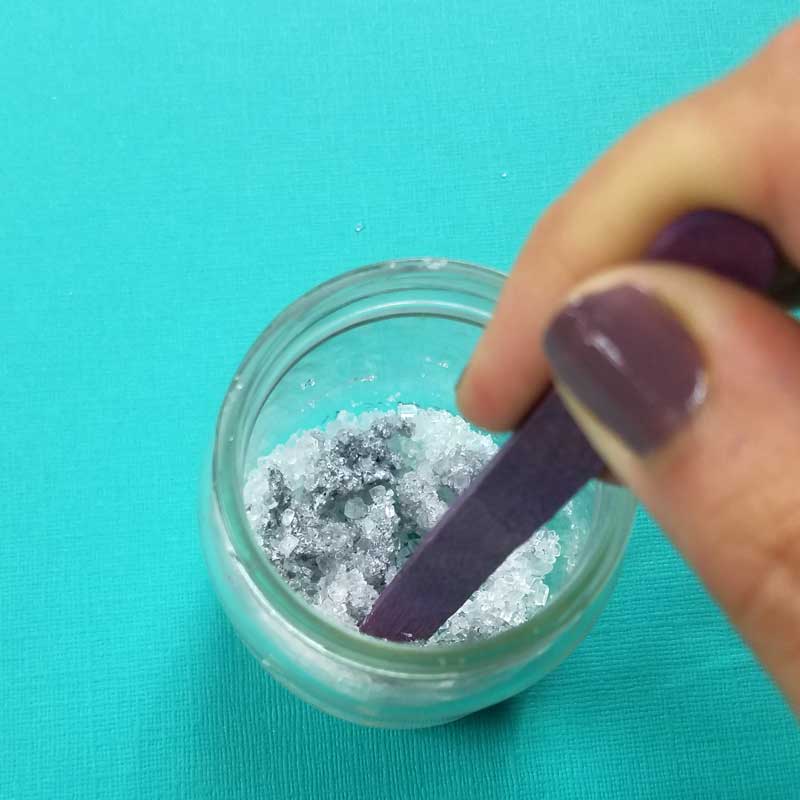 4. Spread it out to dry for 12-24 hours, breaking up clumps, before using.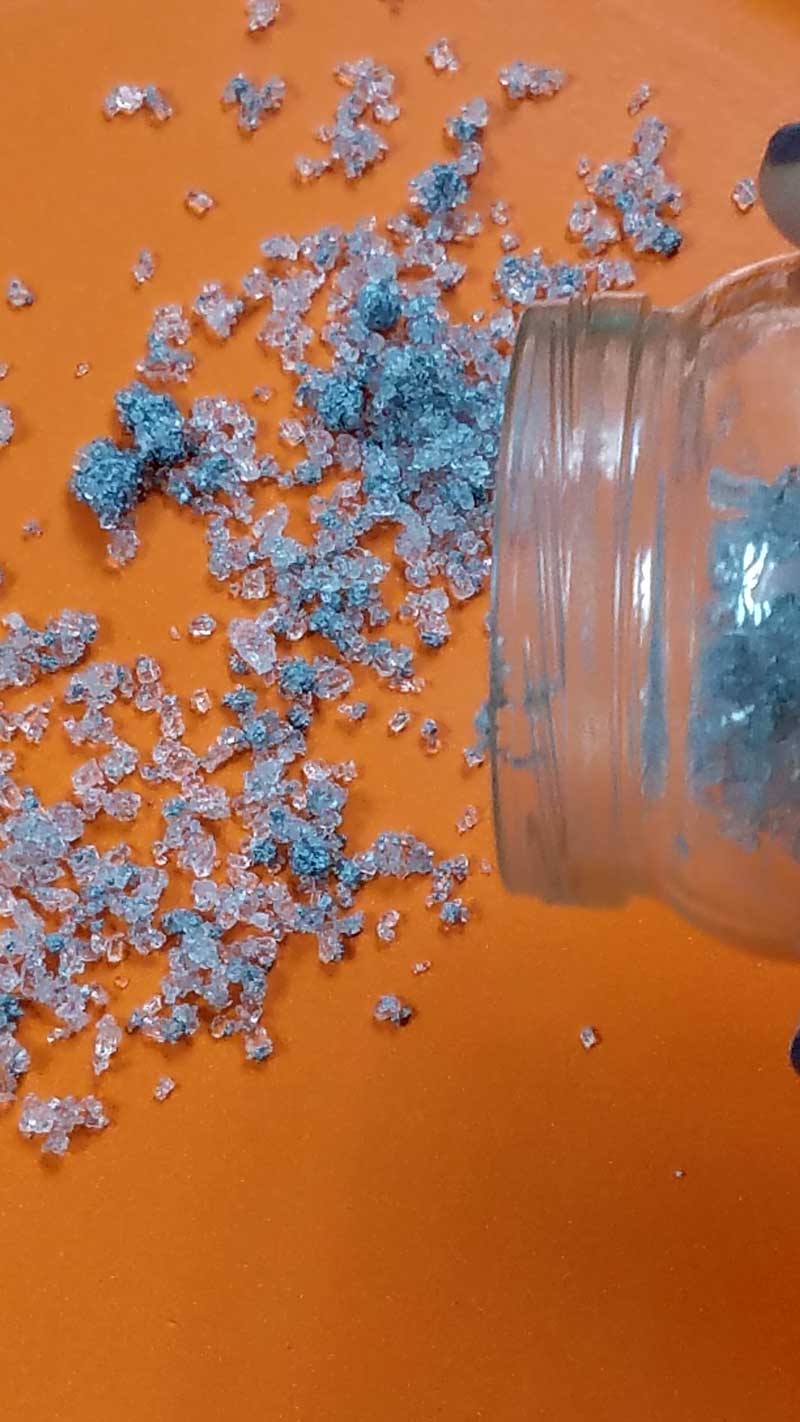 Make it in beautiful colors and have fun!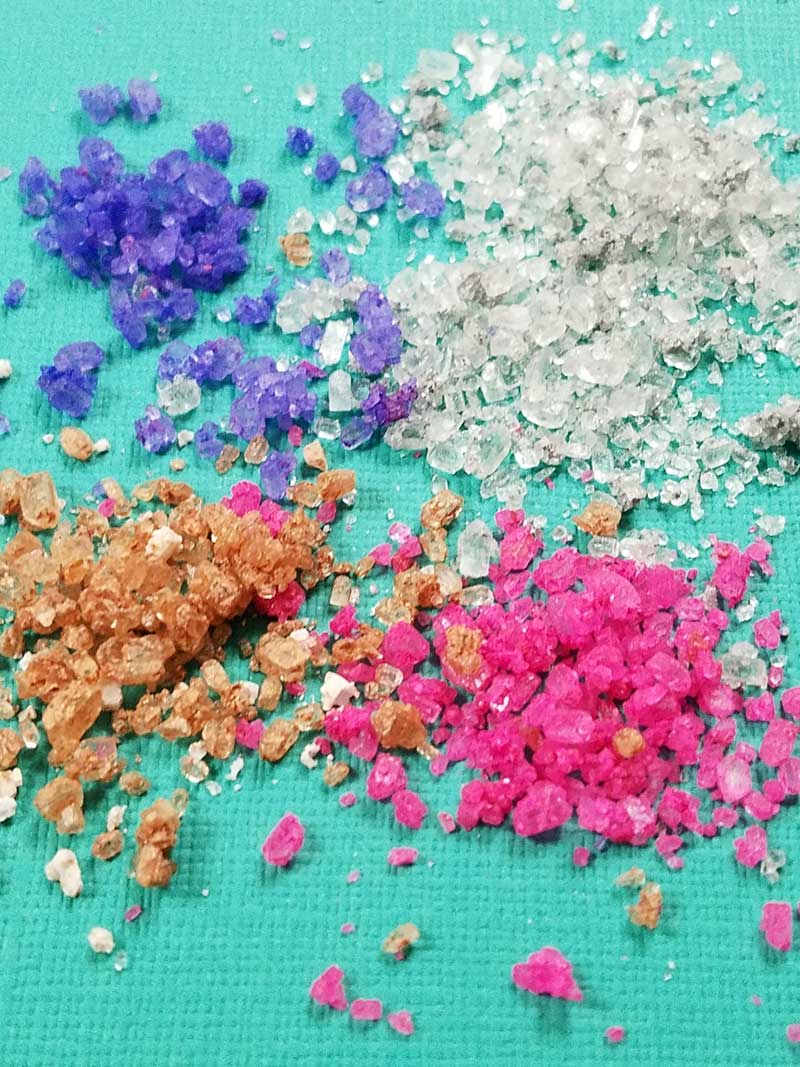 I hope this tutorial on how to make biodegradable glitter has been helpful to you! Have you tried it in any projects? I'd love if you shared, in the comments below. which uses it worked best for!
Prefer to buy your glitter? Check out my eco-friendly glitter ideas that you can buy here.