This fall leaf craft makes me so excited for Fall! Fall is one of my favorite seasons. Between perfect sweater weather and the beautiful, rich colors of Autumn all around, I am one happy camper. Disclosure: this post contains affiliate links.

Fall is one of those seasons that makes me so nostalgic. There's nothing like warming your hands with a hot pumpkin spice latte while sending your kids off to school or remembering your own first days back to school each year.
I absolutely love this Fall leaf craft. My kids (ahem, actually me) love scratch art. We love scratching shapes and patterns to reveal the beautiful colors hidden underneath the surface.
This Fall leaf craft is not limited to just the craft itself though. Why not make a bunch of these colorful leaves and turn it into a garland? What a great way to decorate your home for the season!
You can also use these as a beautiful addition to your party decor! This Fall leaf craft would also make a such a fun craft for kids at a birthday party!
What you need to make this scratch art fall leaf craft:
Black marker
Tool to scratch off paint (chopsticks work well)
How to make this scratch art fall leaf craft:
1. Download and print the leaf template.
2. Cut out the template and trace onto white poster board. When finished, cut the tracing.
This fall leaf craft is so easy to make and can be used in so many ways! Whether you'll be using it only as scratch art or you're taking it a step further, you'll definitely enjoy these beautiful leaves.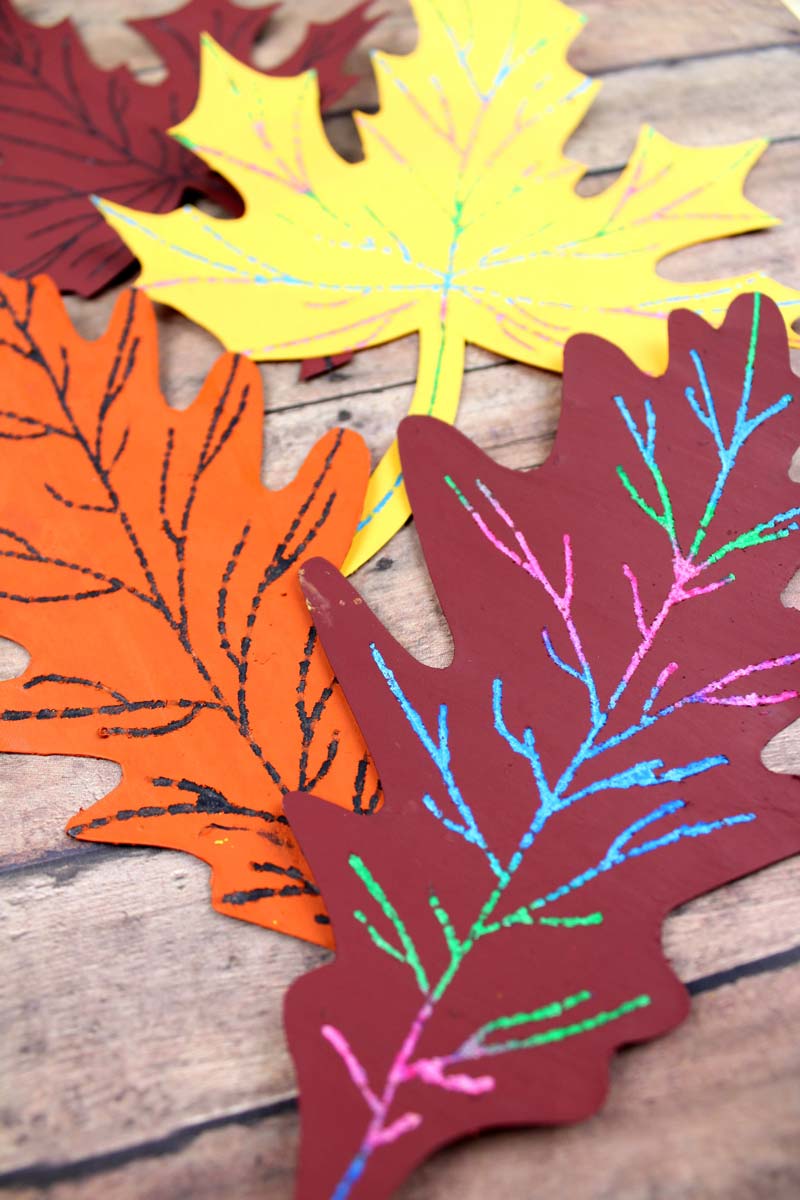 Did you enjoy making this Fall Leaf Craft? I'd love to know how you used these beautiful leaves! Leave a comment below!