Sometimes when I head to the beach, I'll find a seashell that's a bit more special. I couldn't figure out what to do with these shells that I found as I didn't want to "ruin" the beauty, so I ended up making this beach-in-a-jar seashell keepsake, to kind of "frame" it.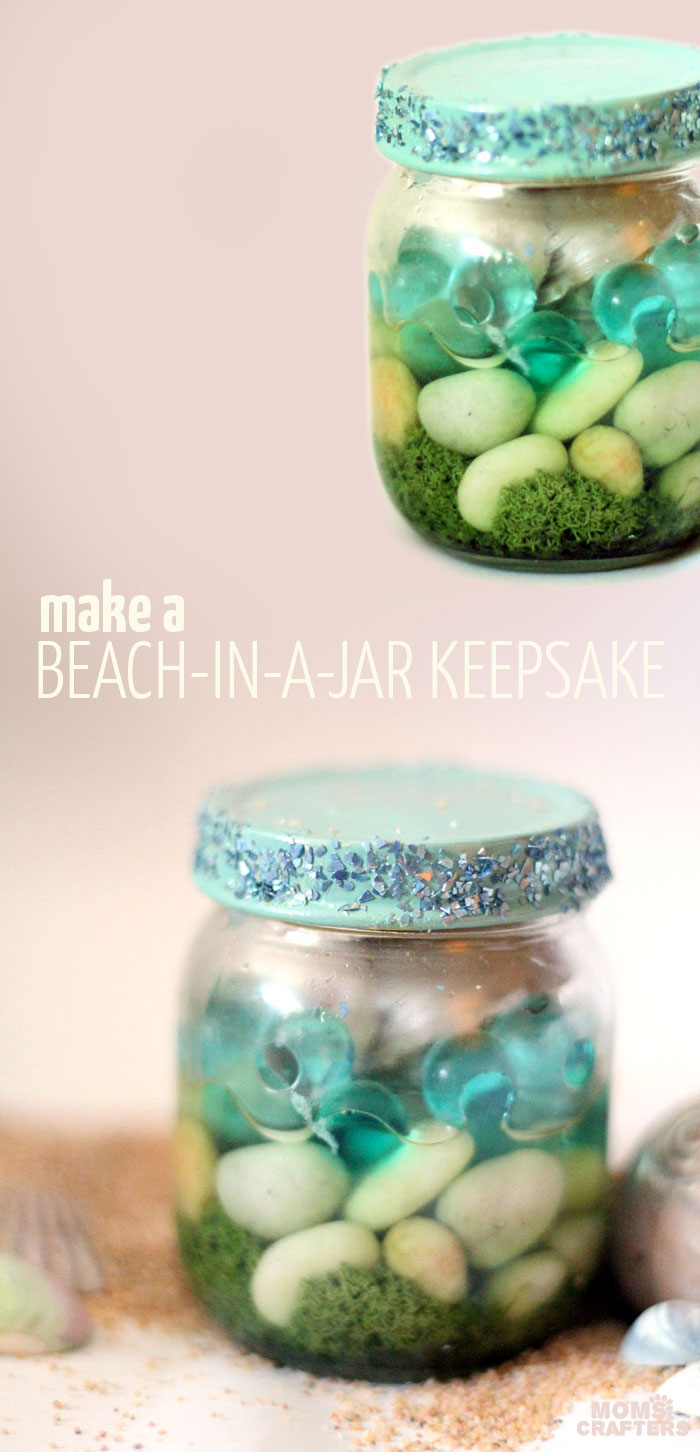 In my final product, my shell doesn't show THAT much – I did fill it a bit more than I should have. IF you want your shell to really show, simply put fewer things underneath.
Your beach-in-a-jar makes a great centerpiece for a summer themed party, dresser accessory, or entry table display piece. You can arrange it with more seashells, or even alongside some beautiful scenic painted shells.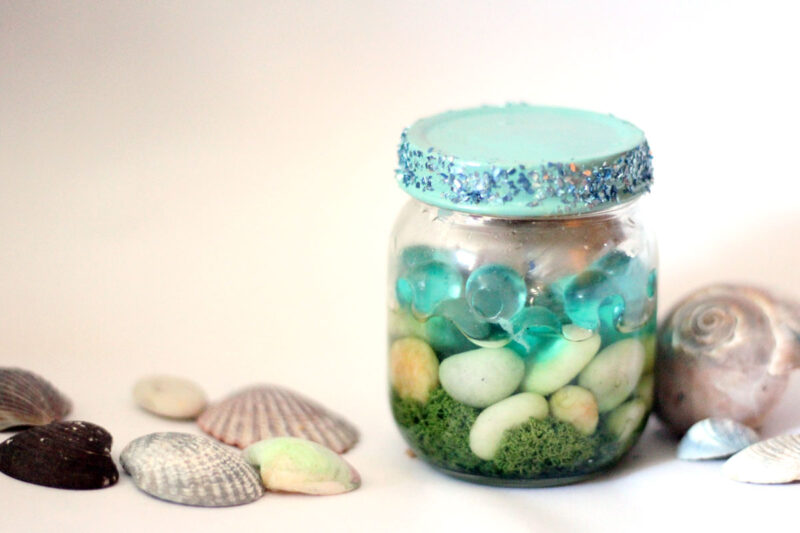 Try it with a larger jar for a centerpiece, or a plastic jar if you want to serve as a calm-down bottle. I actually added some glitter to the top and upcycled a baby food jar for this.
What you need to make a beach-in-a-jar seashell keepsake:
Disclosure: this post contains affiliate links.
Many of the items in this craft are really interchangeable – use what you think will work! Your centerpiece shell doesn't need to be the only "found" item. In mine, the rocks were collected at the beach too. you can even add some beach sand, though you'll need to be careful not to shake it up.
A jar in the size of your choice (I used a baby food jar)
Water
Water beads – I wanted a blue tone to sit on top. If you'd like you can try coloring oil with a bit of oil based paint. That was my original plan but I couldn't find my oils. So I snuck a few blue water beads from my toddler's sensory bin 😉
Your seashell keepsake you want to preserve
Something to decorate the lid with if you want to upcycle a jar. I used nail polish and glitter.
A glue gun (optional but recommended to seal your lid).
How to make your seashell keepsake beach-in-a-jar:
1. Plant some reindeer moss at the bottom
2. Pile on a layer of pebbles.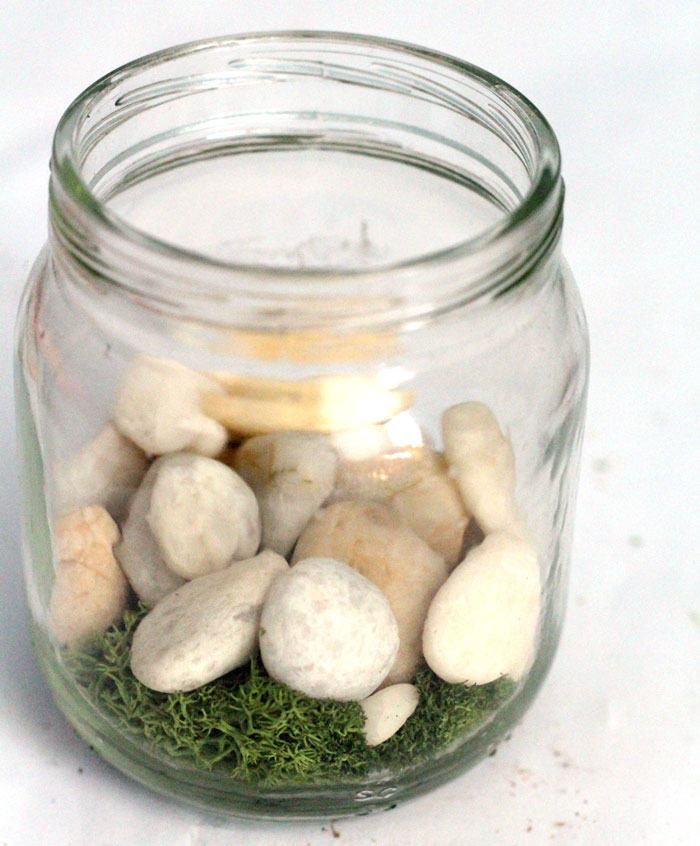 3. Add water.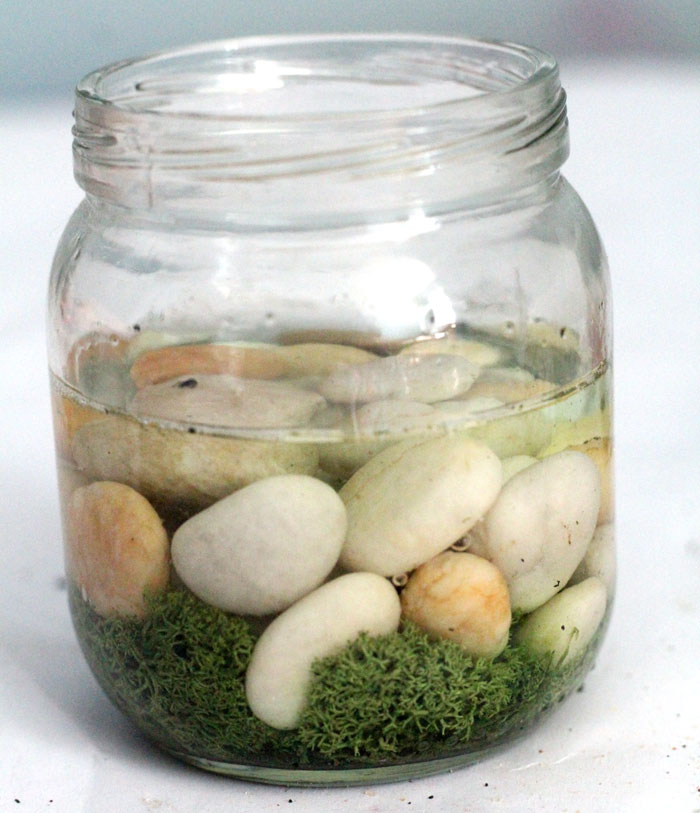 4. Sneak in a few water beads.
5. Don't forget that beautiful shell!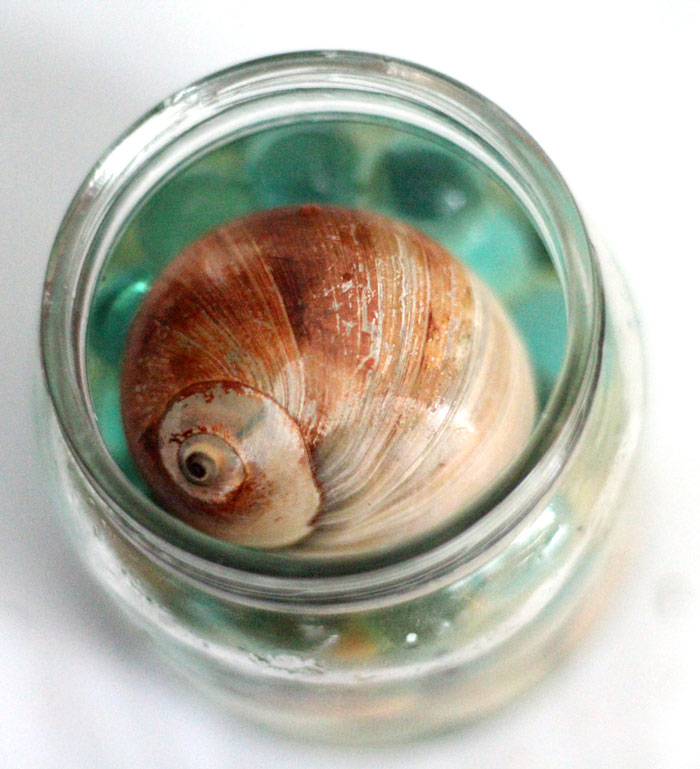 6. Cover up the ugly parts on the jar lid.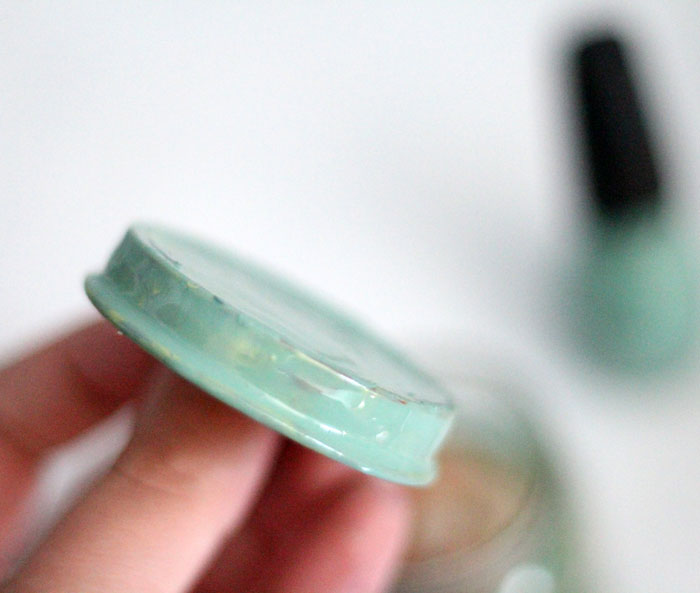 You can sprinkle the glitter right onto the wet paint or nail polish.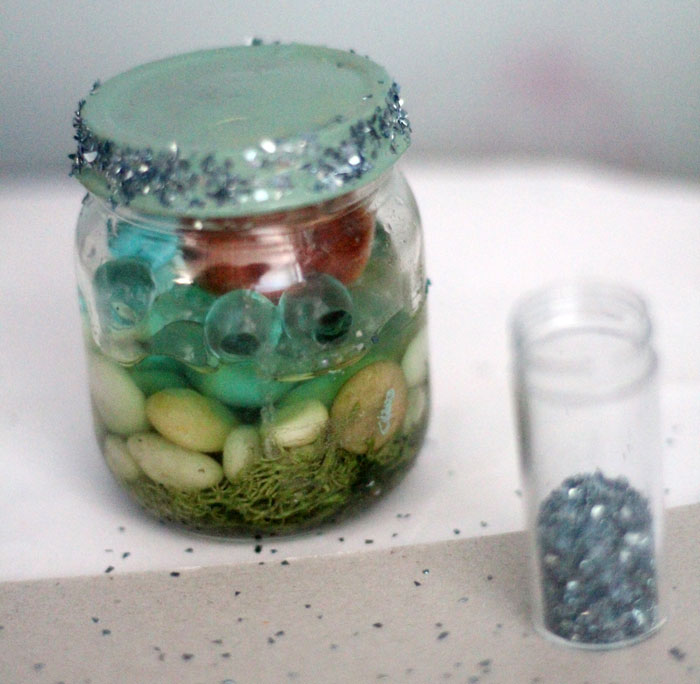 Display and enjoy your beautiful seashell keepsake!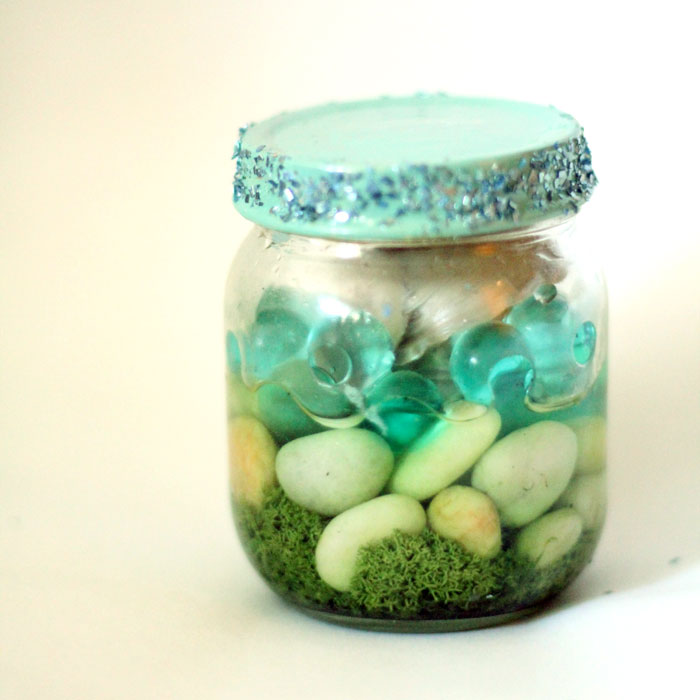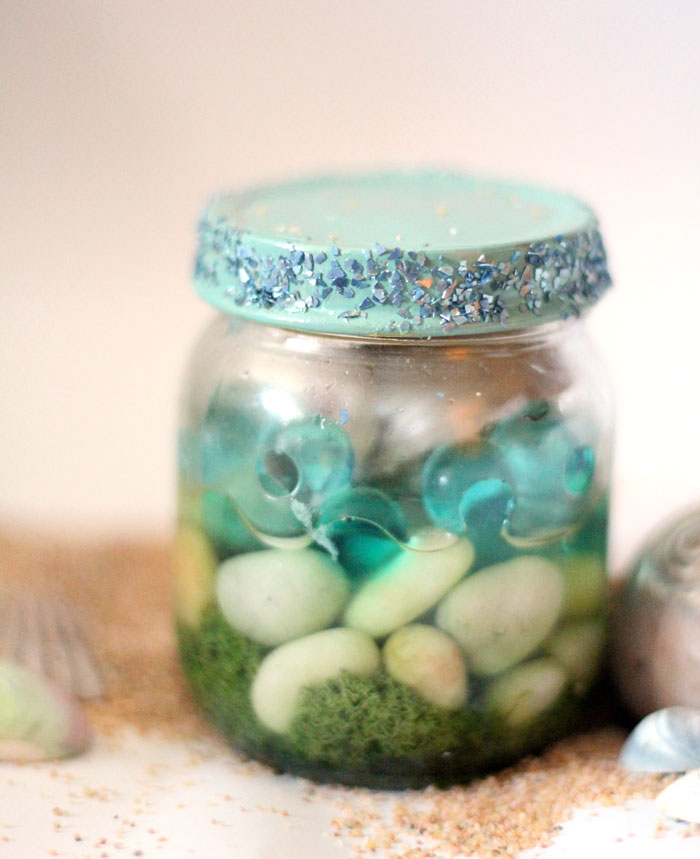 Have you ever collected any beach treasures that needed to be preserved? What did you make? I hope you enjoy this beach-in-a-jar seashell keepsake and spread the love!