These color block candle holders are so easy to make, it's almost too good to be true! You can whip out dozens in minutes and they make no mess at all, making them the perfect five minute craft.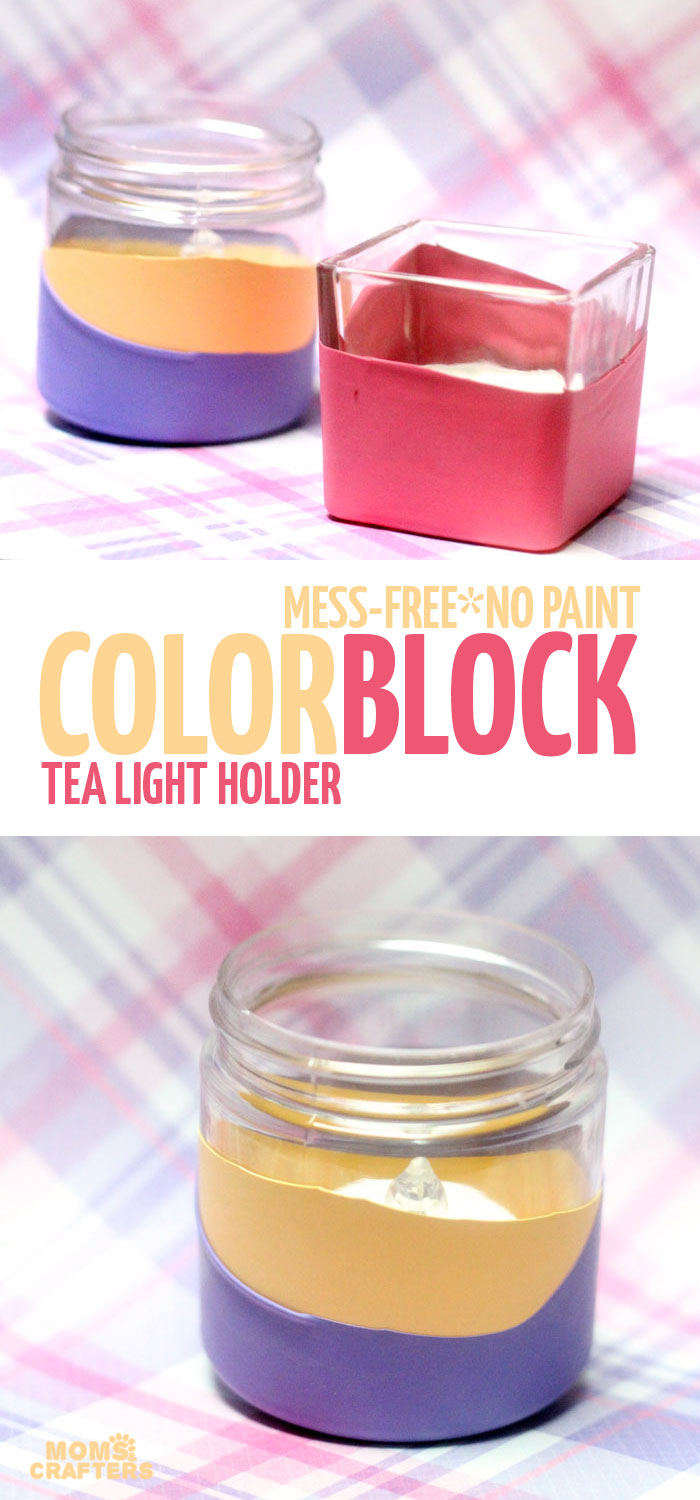 That's because, instead of using paint they use… balloons.
What? Balloons?! You can see just how I did it in this video, or scroll down for the photo tutorial:
A while ago, I saw this tutorial and was fascinated. I think it looks so cool and convincing. So when I was looking for easy candle holders to make, I decided to try it out.
Disclosure: this post contains affiliate links.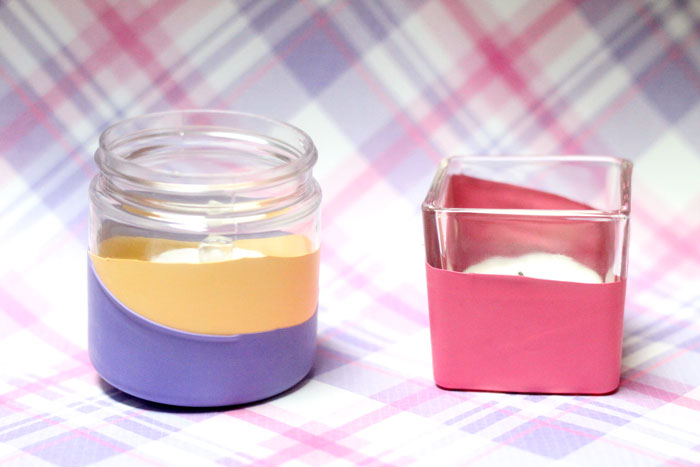 I wanted to add my own spin to it, and make it more versatile. I wanted it to have a bit more of an asymmetrical look. And I thought it would look cool if it was layered so that it looks like it was double-dipped. And it worked!
The cool thing about these color block candle holders is that the actual candle holders can be reused at a later date. So, you can pick up a package or ten of the balloons you plan to use in the color scheme of your party, some glass candle holders, and then when the party is over, remove the balloons, and reuse the holders for party after party.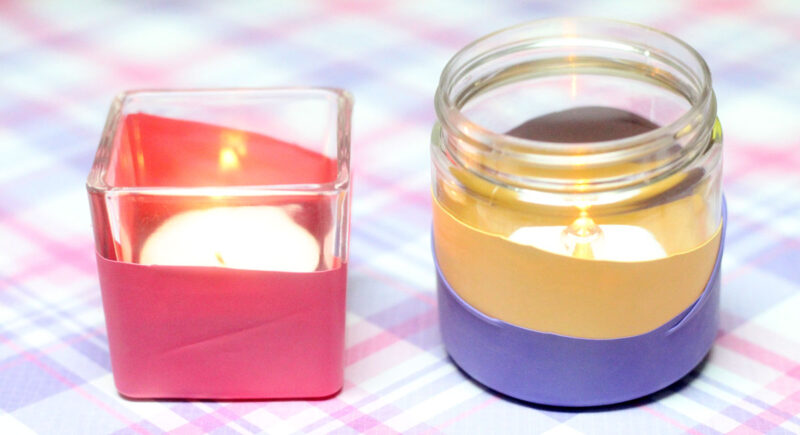 You can also upcycle glass jars (or plastic ones, but then make sure you use flameless candles like I did, and not real ones… that wouldn't be very smart.)
I did not snip off the bottoms of my balloons – just the neck. On plastic jars it did not sit very well – until I added the LED tea light. That weighed it down enough. The glass candle holder sat well with the little extra bubble that the tip of the balloon left, even before I added the tea lights.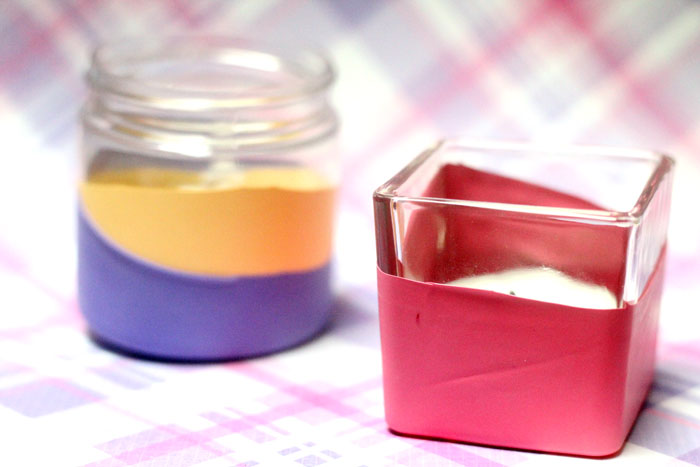 What you need to make Color Block Candle Holders:
How to make Color Block Candle Holders:
1. Snip of the neck of your balloon, plus a little extra, until around the point where it gets very wide.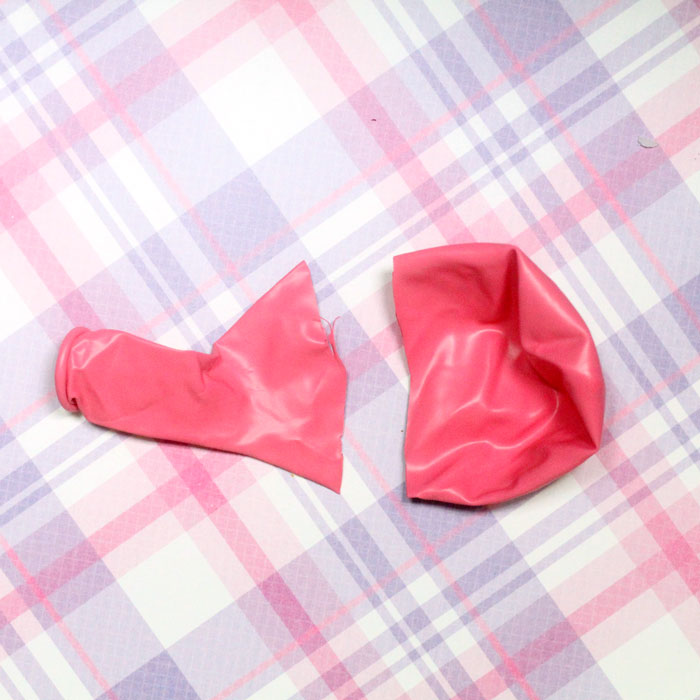 2. Stretch your balloon over the bottom of the candle holder.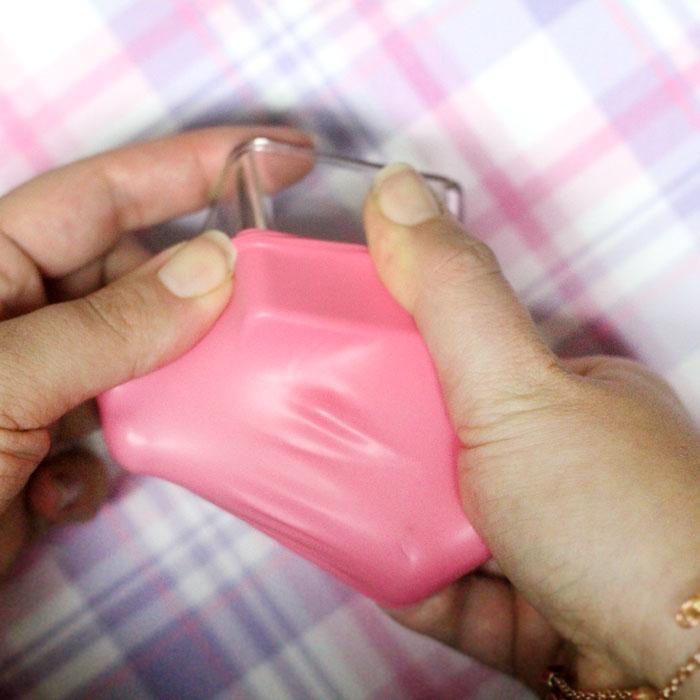 3. Insert your tea light…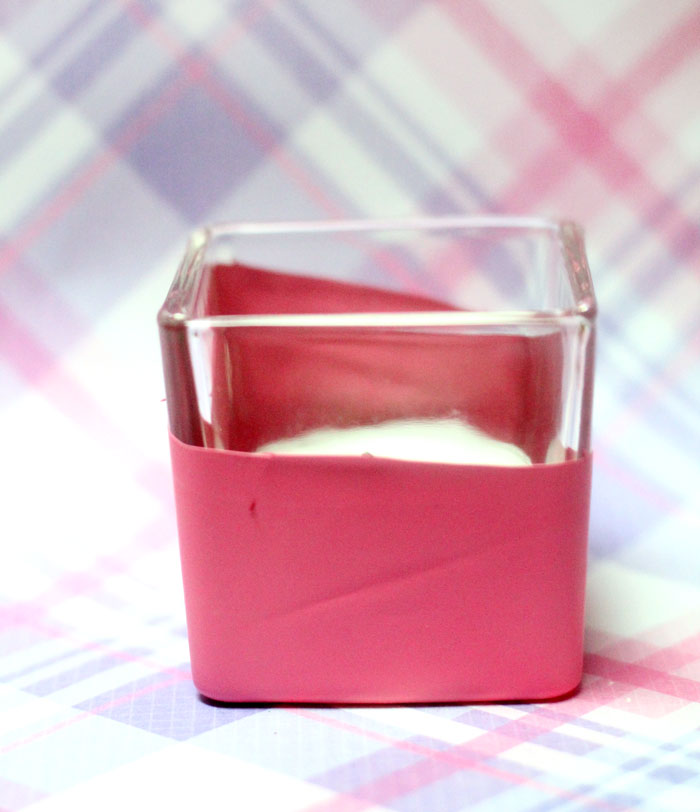 You can layer two colors on top of each other, just cut the balloons at an angle instead of straight across.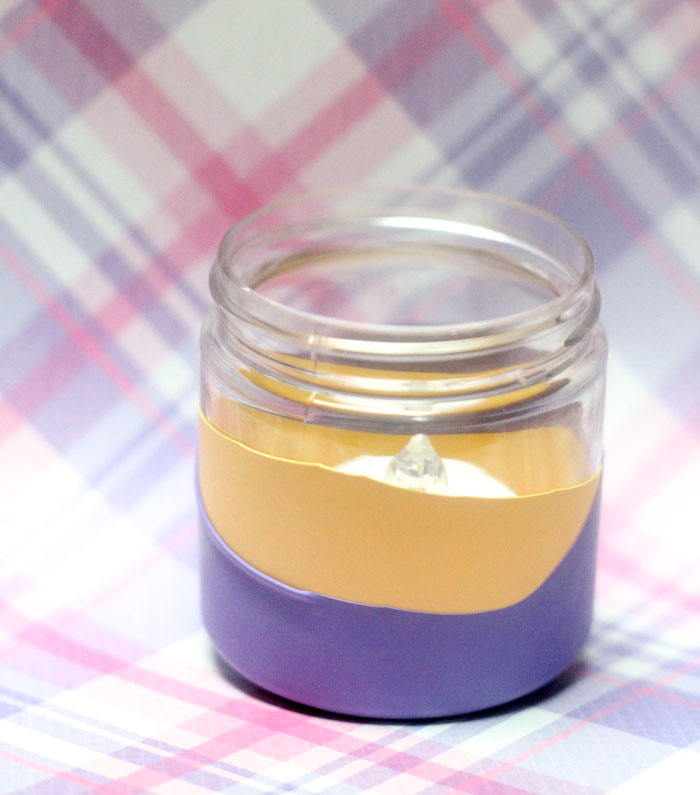 Your beautiful color block candle holders are ready to be lit!