I've really been enjoying stitching felt lately, and so I made this stitched felt heart craft. You'll see a few more stitched felt crafts coming up, so be on the lookout!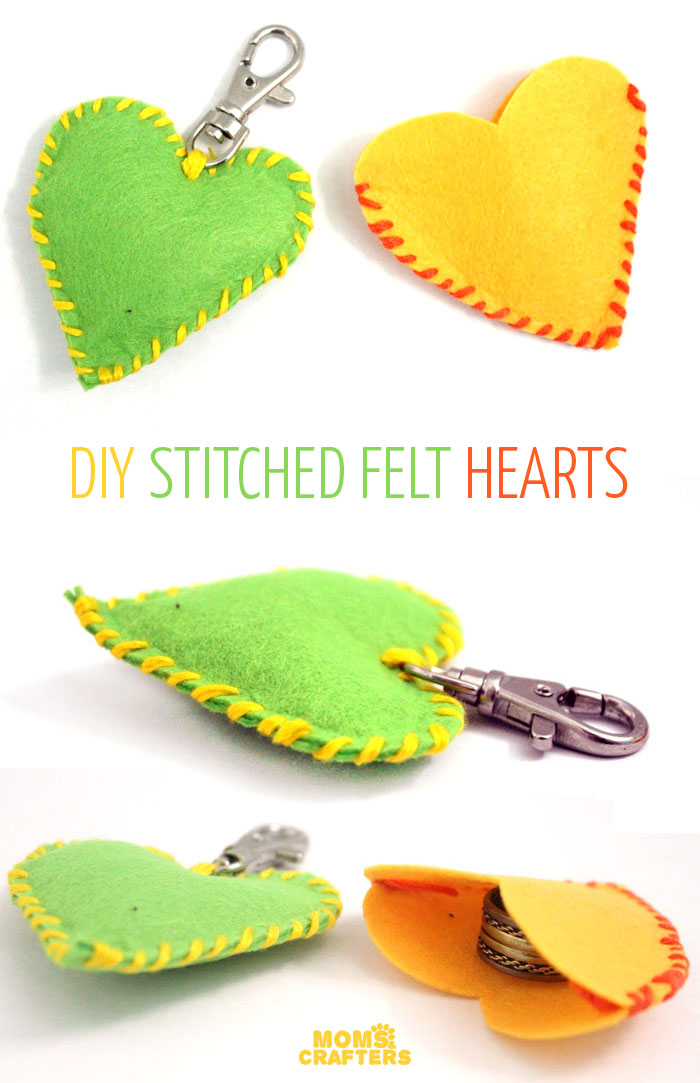 I made tw0 versions of this craft. The first one I intended as a favor pouch, perfect for small candies and rings. I left that one open on top.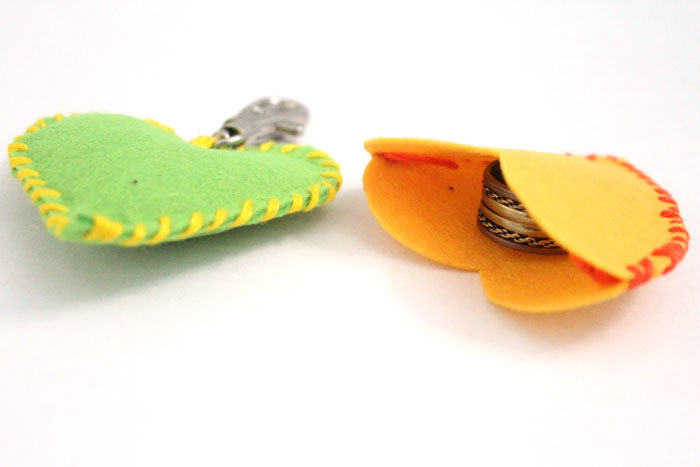 For the second one, I decided to try a keychain. I really like how that one came out. I stuffed it to make it plush, and simply sewed on a key ring I had handy.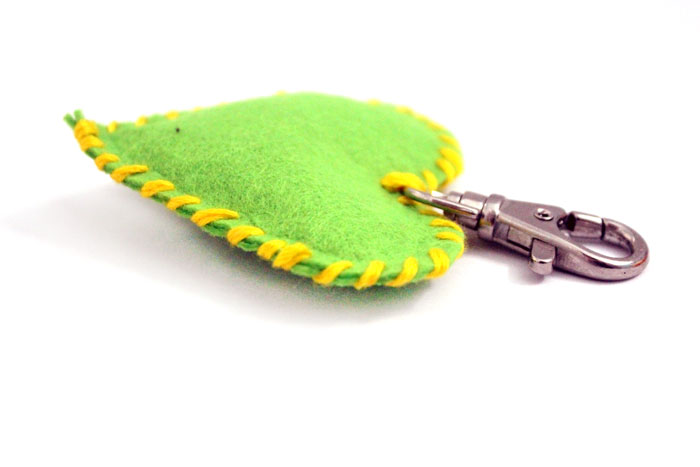 Both of these make adorable gifts for Valentine's Day, or any time of year. You can make it in other simple shapes as well – no need to stick to hearts!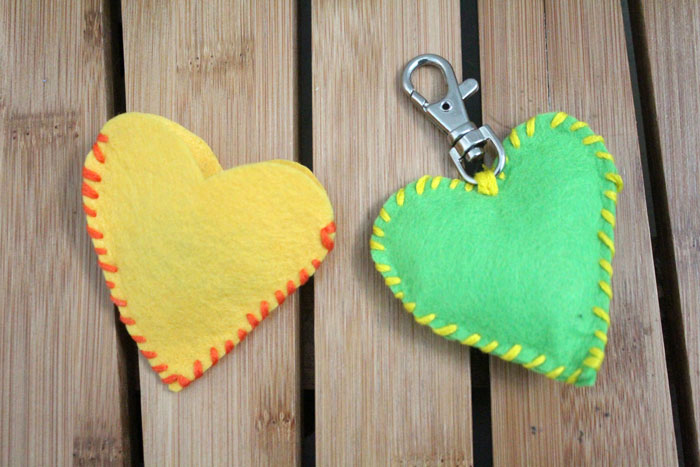 This stitched felt heart craft is a PERFECT beginner sewing craft. You can even incorporate a little bit of embroidery as I did with this one. It's really great for teaching first steps in sewing, although it does not require any pre-existing skills.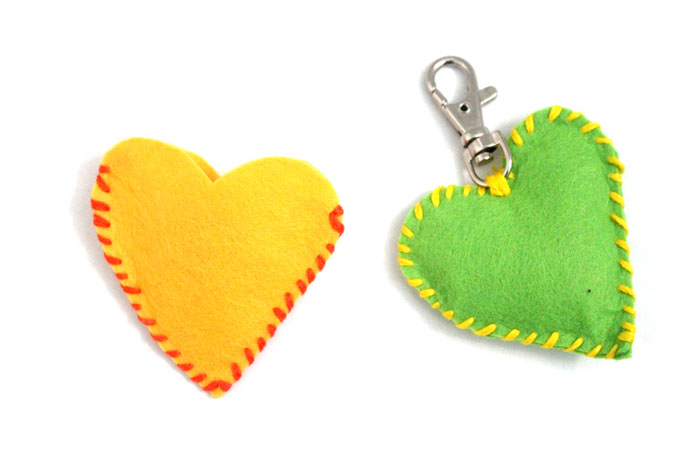 What you need to make a stitched felt heart craft:
Disclosure: this post contains affiliate links
How to make a stitched felt heart craft:
1. Fold over your piece of felt.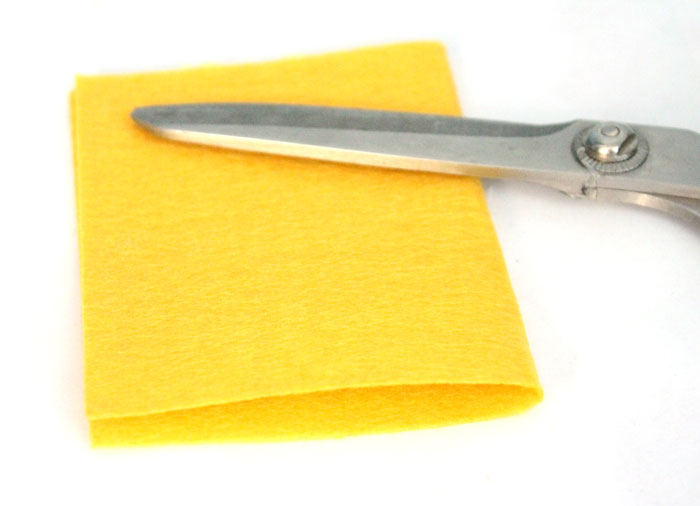 2. Cut out a heart shape (draw it out first if you want).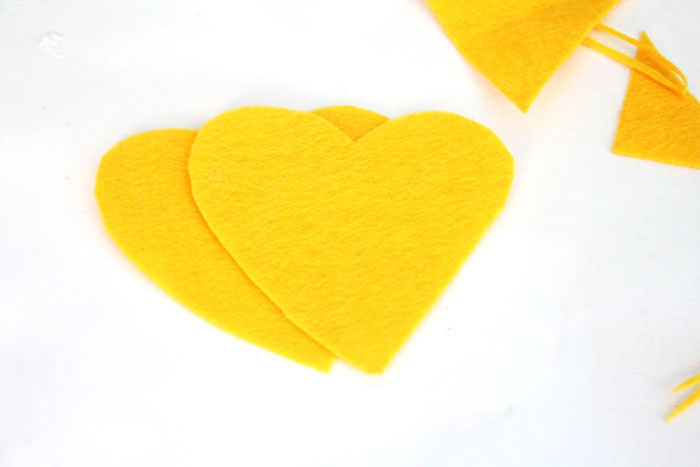 3. Begin by inserting your needle from the inside outward on one heart. For the pouch, start at a good point for the opening to begin. For the keyring, start at the point where you'll want to attach the ring.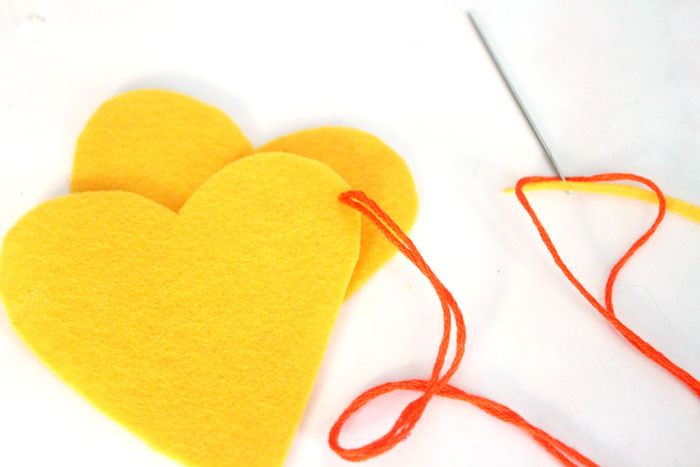 4. Make a single in and out stitch to reinforce that first one, including both heart shapes. You'll want to hold the hearts securely together while you stitch.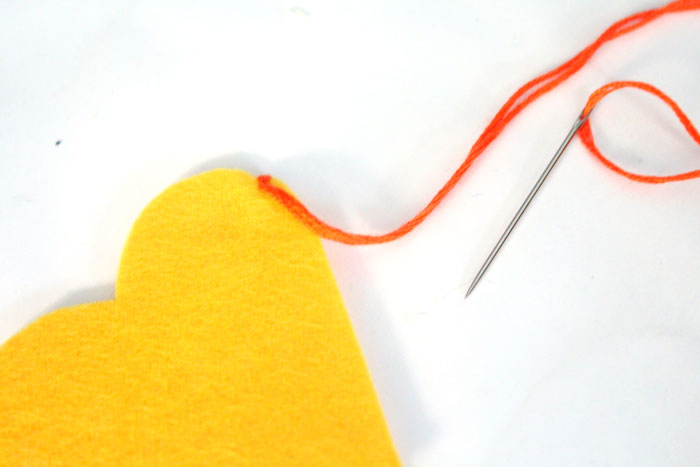 5. Start stitching around your heart. For the favor pouch, stitch until you reach a point parallel to where you began, and finish it off in a similar way.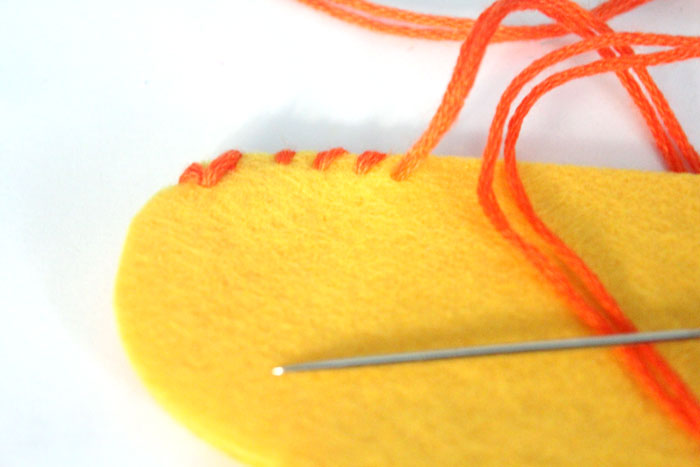 6. For the stuffed key ring, stitch until you have just enough space to insert stuffing.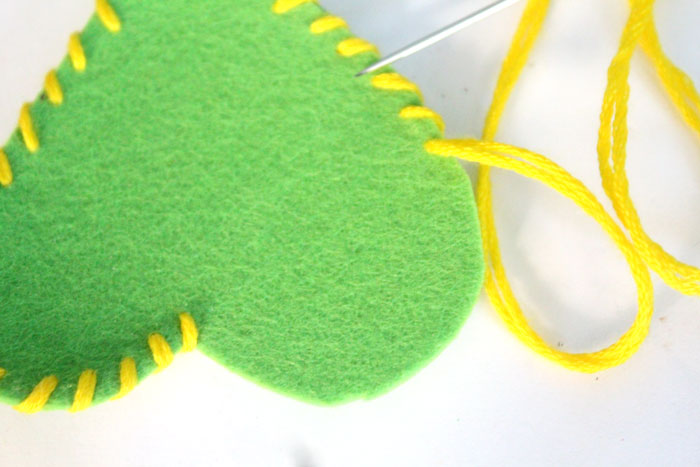 7. Stuff it as much as you can, and finish stitching up your heart, but don't snip the string yet.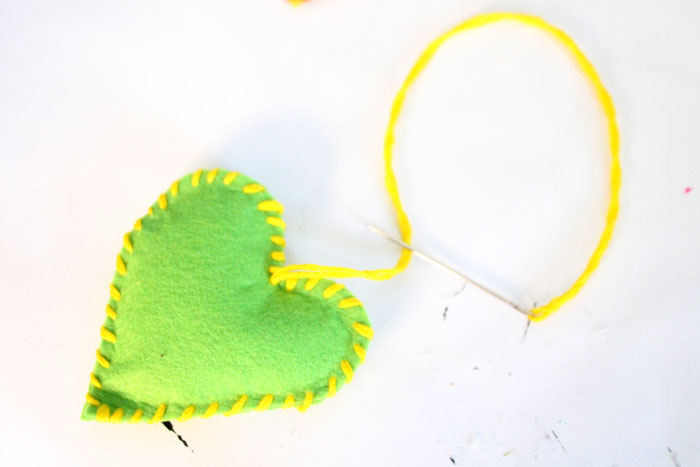 8. With a few strong stitches, attach your key ring.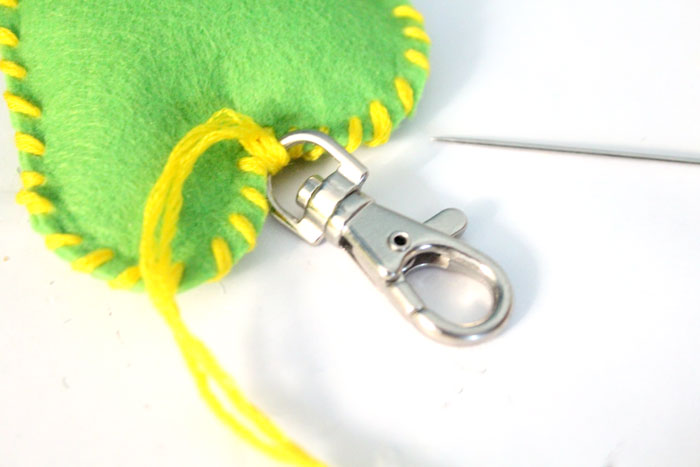 9. Knot it strongly on the back, trim, and your hearts are ready to enjoy!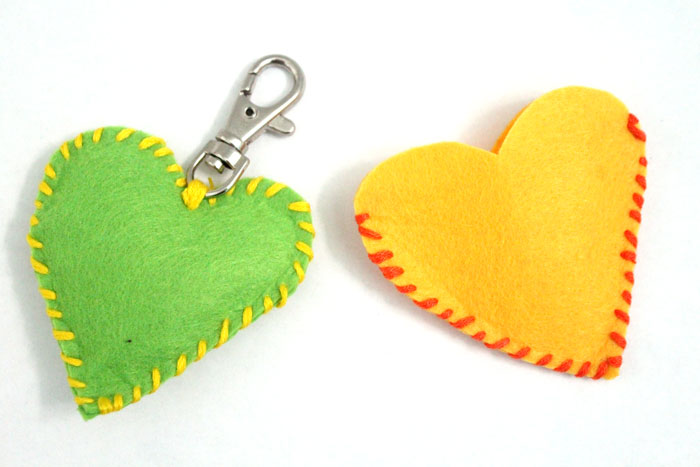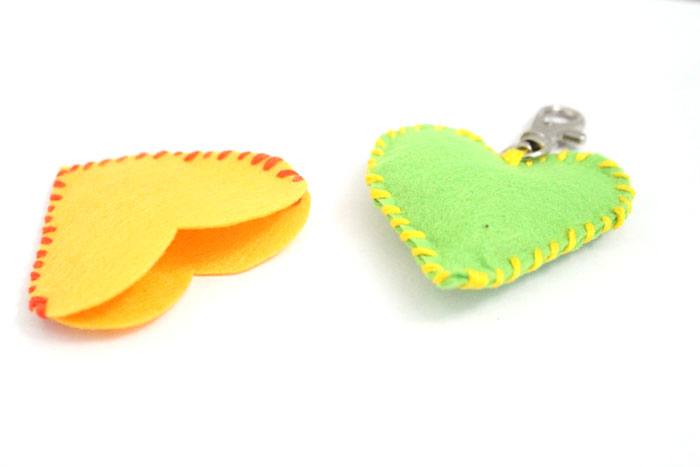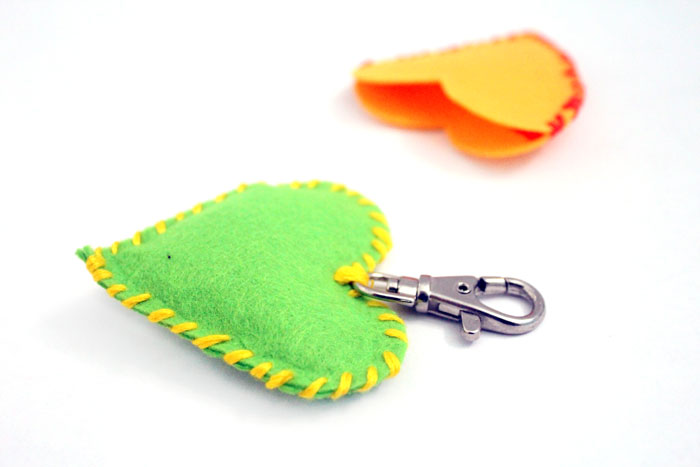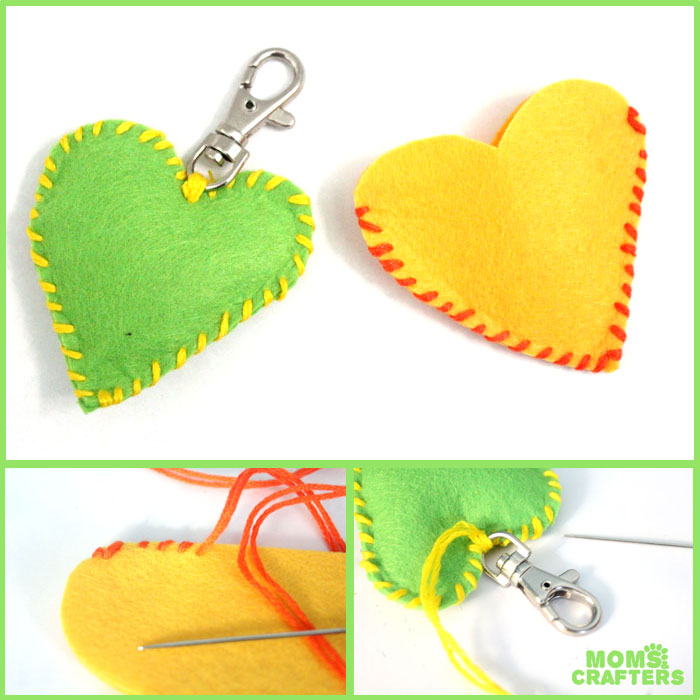 Want more Valentine's day fun? Check out these other amazing posts!
Valentine's Day Game: Cupid's Arrow Toss by Playground Parkbench
Bubble Wrap Heart Decorations by Crafty Kids At Home
Valentine Pet Project for Kids by Sunny Day Family
Fun and Romantic Easy-to-Make Valentine Card by Our Good Life
My Little Pony Free Printable Valentines by Our Whimsical Days
Hand Knit Hearts by Nemcsok Farms
Homemade Lip Gloss by Study at Home Mama
Heart Love Bugs Craft by Rhythms of play
Valentine's Day Smoothie by HEN Family