Wine corks are one of my favorite upcycles, and while I haven't been doing it enough, I thought I'd still gather together a great list of beautiful and practical wine cork crafts for you to try. Collect these special to find things to make with them – and ask your friends for help if you need.
For some reason, corks have such a charm to them.
Maybe it's the vintage-style imprints on them or the rustic feel? I dunno. But regardless, they are one of the easiest materials to repurpose – so go ahead, give it a try!
Disclosure: this post contains affiliate links.
If you don't drink wine (or if you don't have enough saved up) you can always buy a bag of corks, which I'm going to need to do if I want to try one of these bigger projects (I have a few isolated corks lying around to upcycle – not more!)
Or, ask your friends to collect some for you – you never know how much wine they REALLY drink when you're not looking!
Wine cork crafts: 16 things to make with corks!
Copyright: All of the images for the crafts below were used with the permissions of the respective bloggers for the purpose of this post. Click on the image for the full tutorial.
I have created a square and vertical image for your convenience for sharing these wine cork crafts. Please use the first or last image in this post when sharing and not one of the individual photos below, out of respect for the creators' copyrights.
1. Make a rainbow of cork butterfies with a simple tutorial by Red Ted Art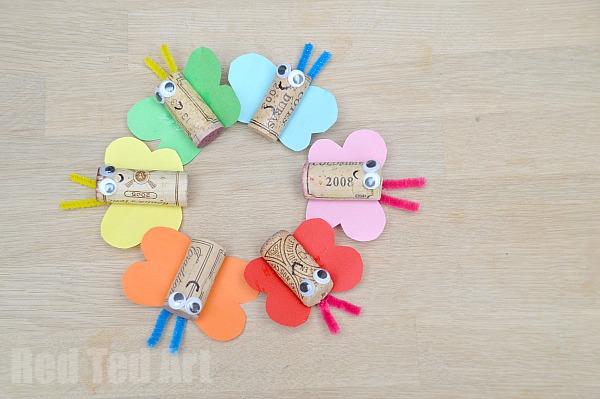 2. How adorable are these quirky and cute cork mushrooms – by Craftideas.info? Cluster them in a fun and friendly group.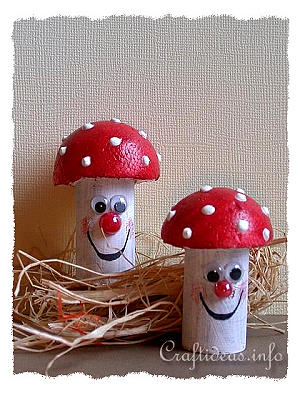 3. If you're a magnet fan like me, make these Qquirky cork character magnets ! I know some men who would love getting this as a gift.
4. Now THIS is a DIY I want to try! Make this wine cork bath mat by Crafty Nest and you'll have everyone asking you about it! I'd think it would make a great photo backdrop too.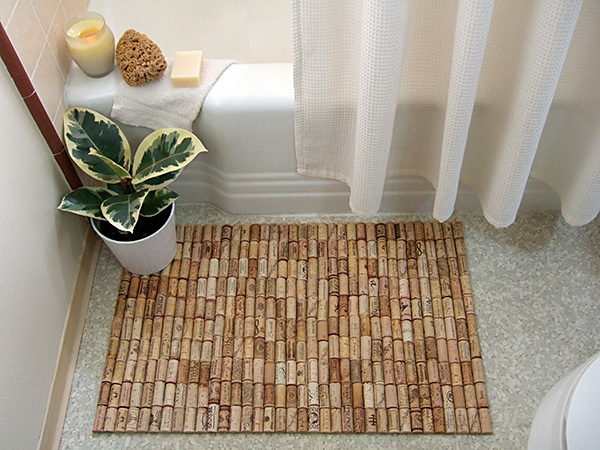 5. Monogram Cork Earrings by Saved by Love Creations make a great gift idea too!
Bonus: I thought I'd add in this craft that I put together after assembling this list, right after these earrings as they are somewhat similar. You can make fun, quirky cork necklaces using this simple tutorial.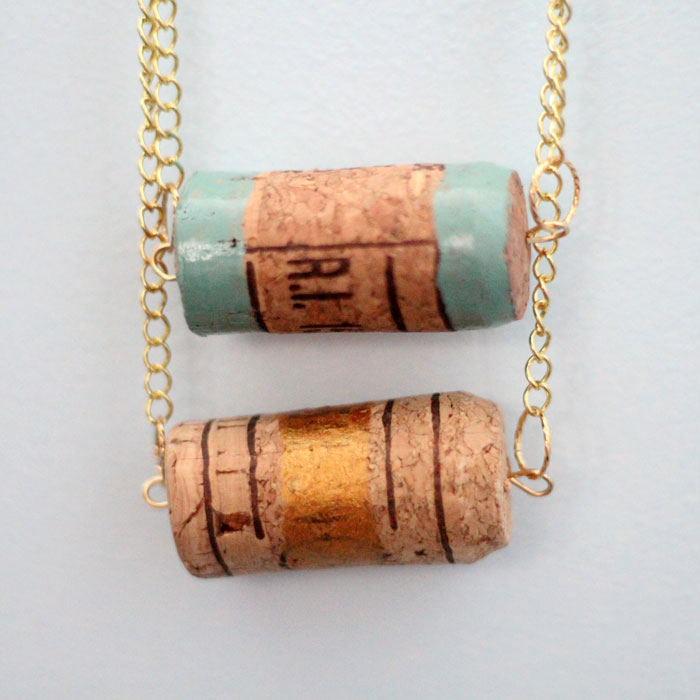 6. DIY Wine Cork Vases by Design Improvised take on a unique square shape that actually look quite like planters! They add a beautiful rustic touch to your decor.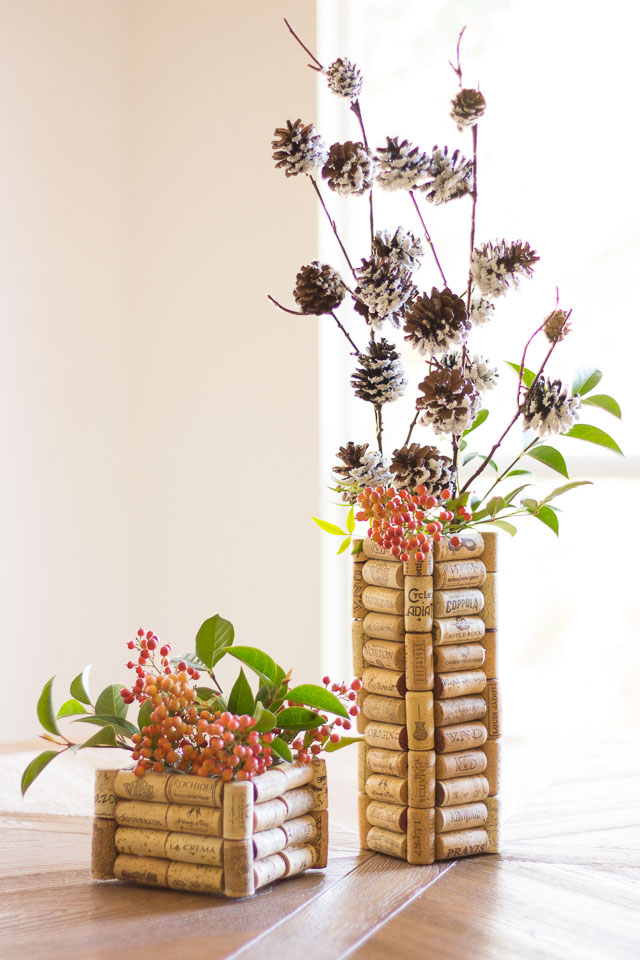 7. These thread spool wine corks by A Beautiful Mess are a lovely addition to any craft room! It's a great way to gift a bottle of wine to a crafting buddy too.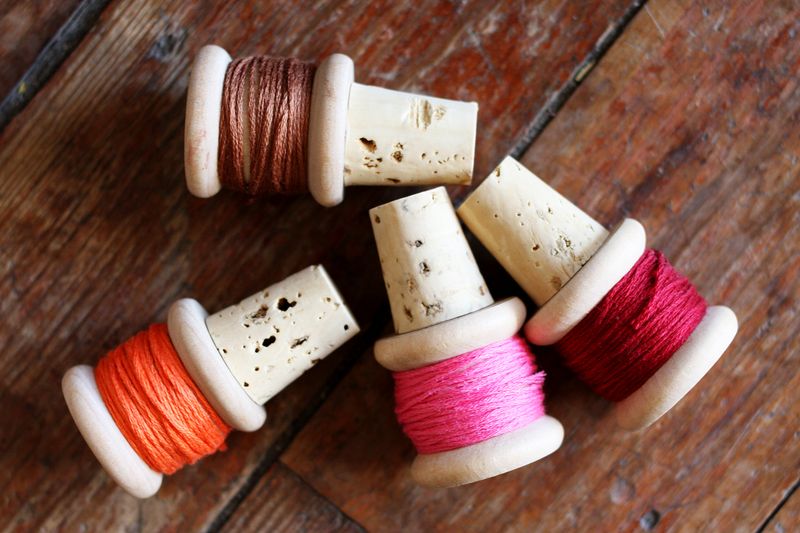 8. Make Easy Cork Stamps by Pink Stripey Socks for a cheap crafting solution. Make some for yourself and to share with your kiddos…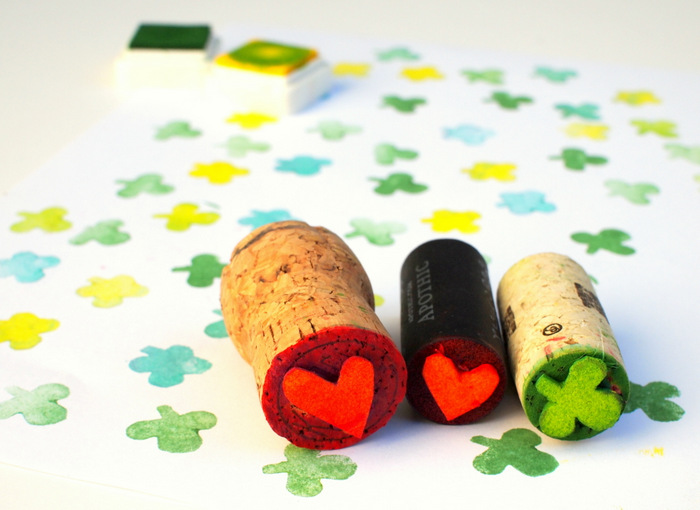 9. These Cork Push Pins by Crafts Unleashed turn your pinboard into a beautiful piece of decor!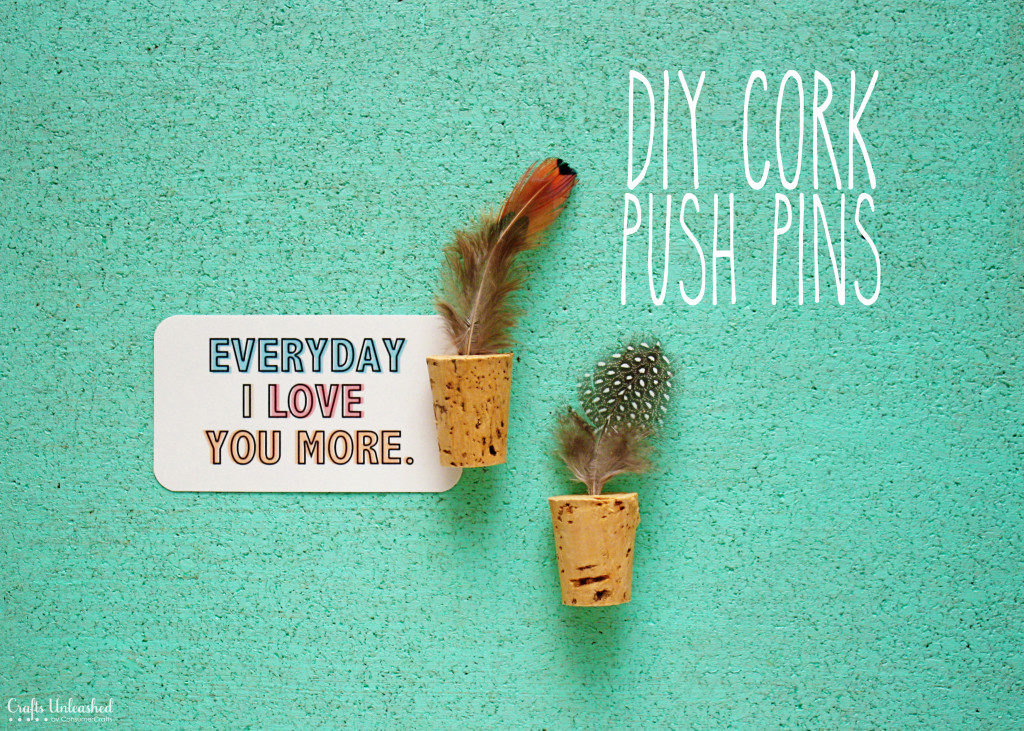 10. An adorable Owl Cork Craft by Lia Griffith will make you want to autumn-ize your home all year round! They are so friendly and sweet…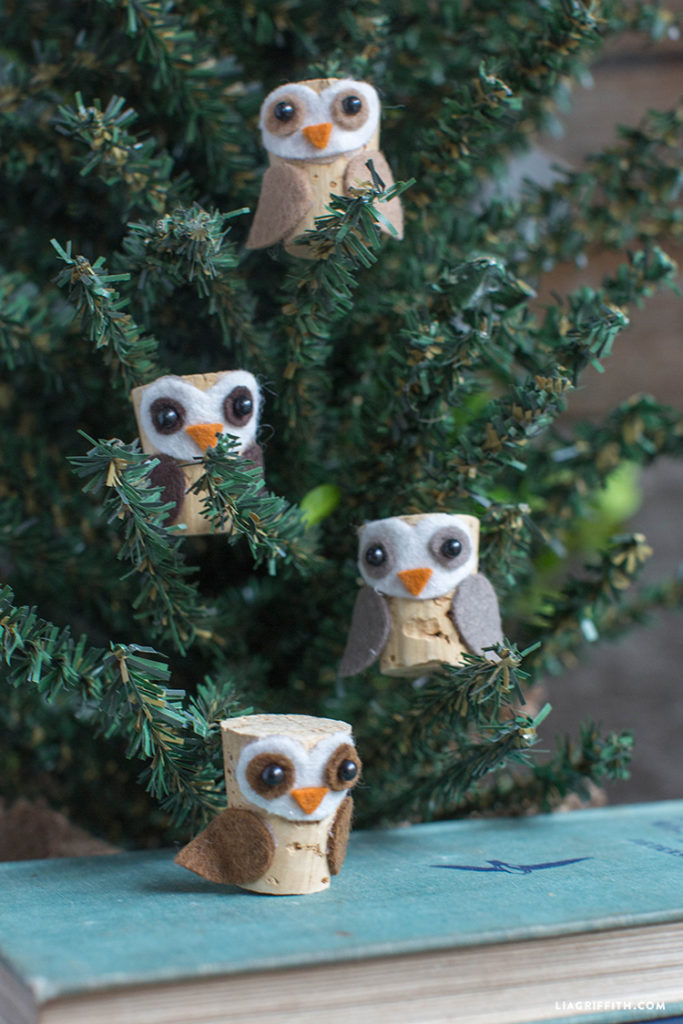 11. The corks in this Dragonfly Craft by ZingZing Tree are mostly concealed, but the charm and texture are still there! Don't you just love how it sparkles?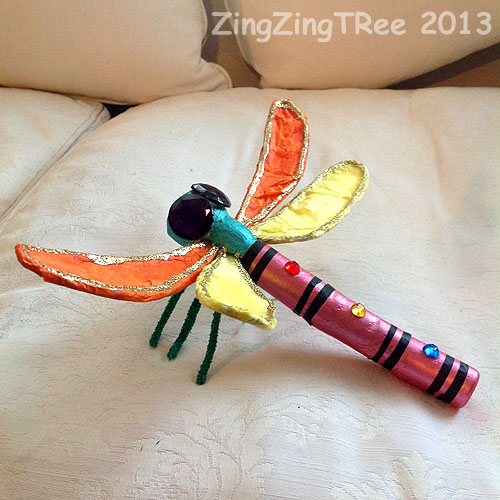 12. Cork Love Bugs – by No Time For Flashcards will have you loving all year round! They are so easy and child-friendly, but look beautiful.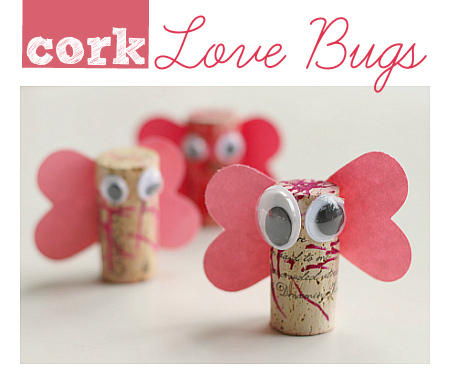 13. Pretty shell Wine Charms by DIY Inspired are simply the perfect upcycle for wine corks! Why not turn them into accessories for your wine – how appropriate?!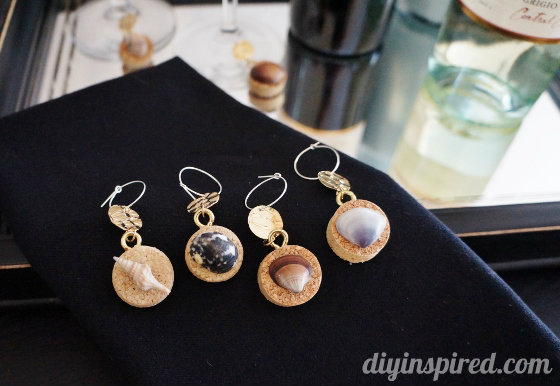 14. A magnificent Wine Cork Garden by Inheriting Our Planet is more decor than green thumb, but definitely works as both! This is another I'd like to try at home.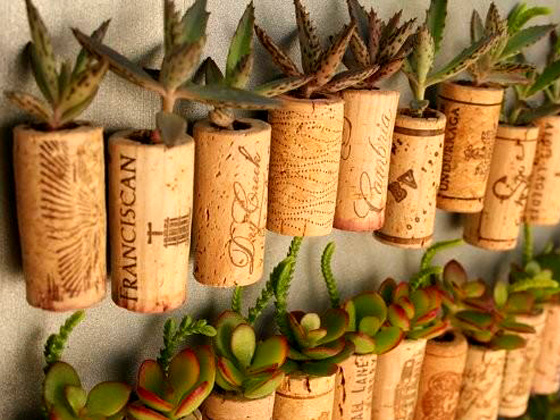 15. Entertain the kids with easy peasy Wine Cork Boats by Craftulate – click to see how they work!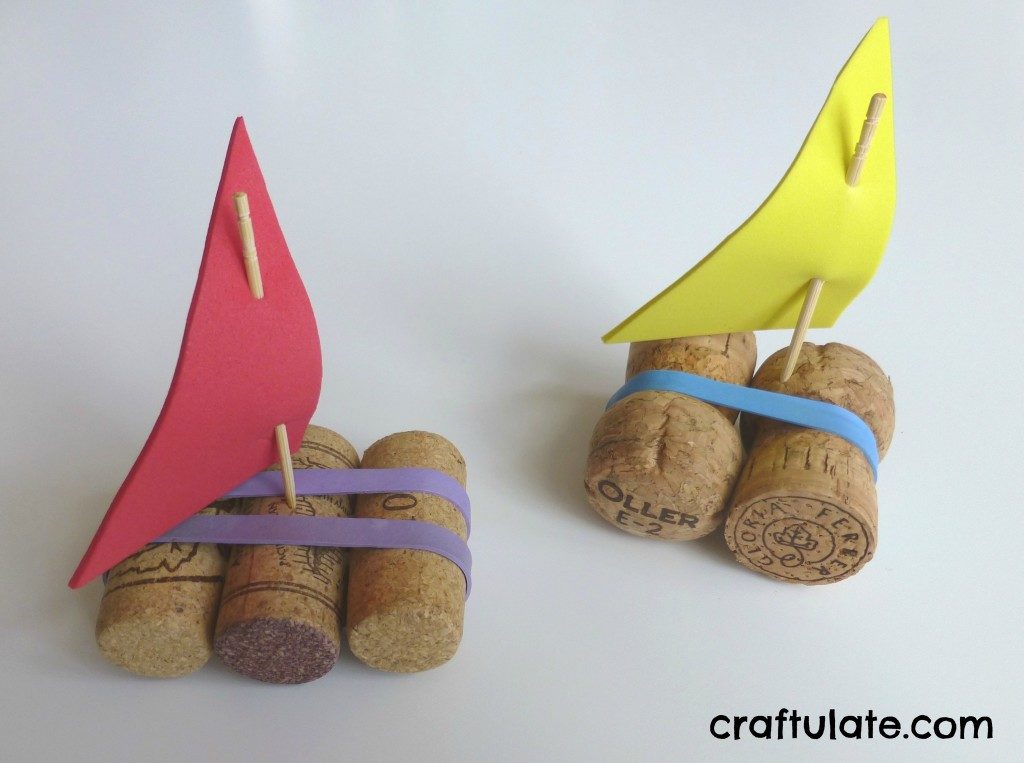 16. And finally, we have practical Wine Cork Garden Markers by Nemcsok Farms that look great and take moments to assemble!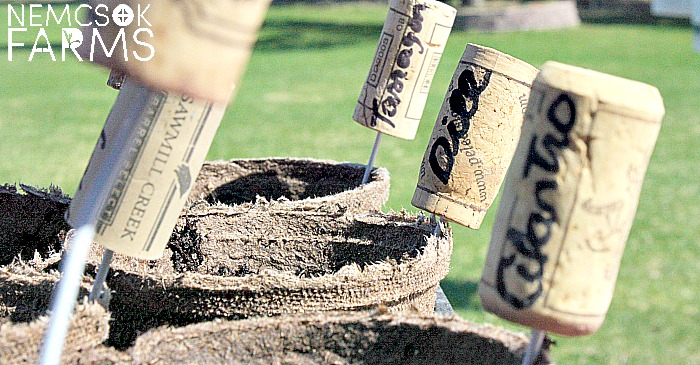 ---
Want to learn how to make jewelry out of anything – including recyclables like wine corks? Get the book!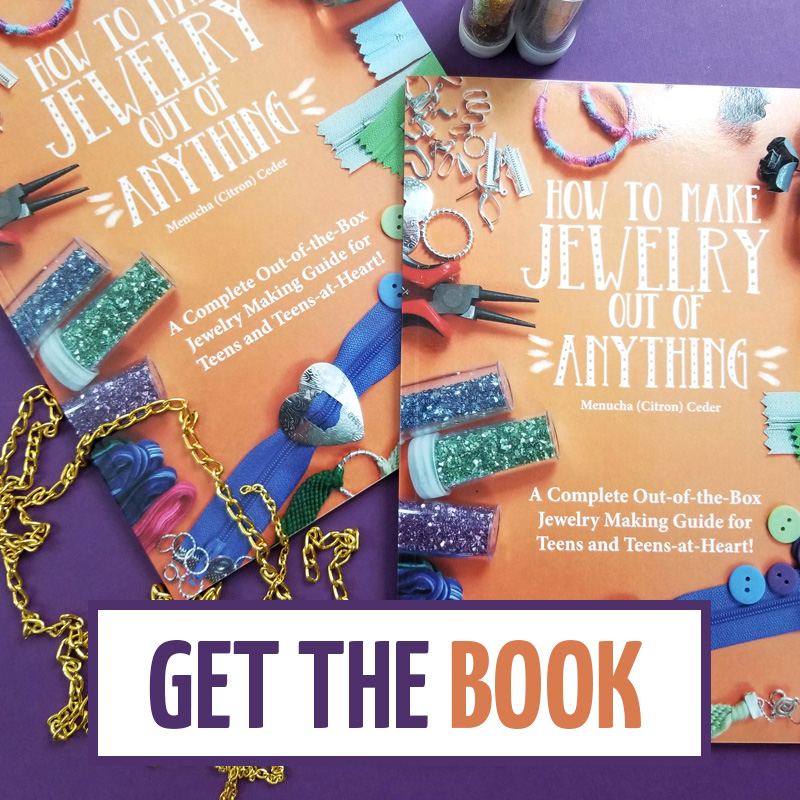 ---
And that is all the cork crafts for today, but this list is definitely sparking my creativity as I write it…. so hopefully I'll be sharing some of my own in the near future!
Do you also hoard wine corks? Which wine cork crafts have you made recently?