Sometimes the simplest things are the prettiest. These simple beaded bangles are absolutely beautiful – elegant, charming, classic. They are also ridiculously easy to make, incorporating the most basic jewelry making skills which I will teach you here. If earrings are more your thing, check out this DIY beaded earrings tutorial. Scroll on to learn how to make simple beaded bangles!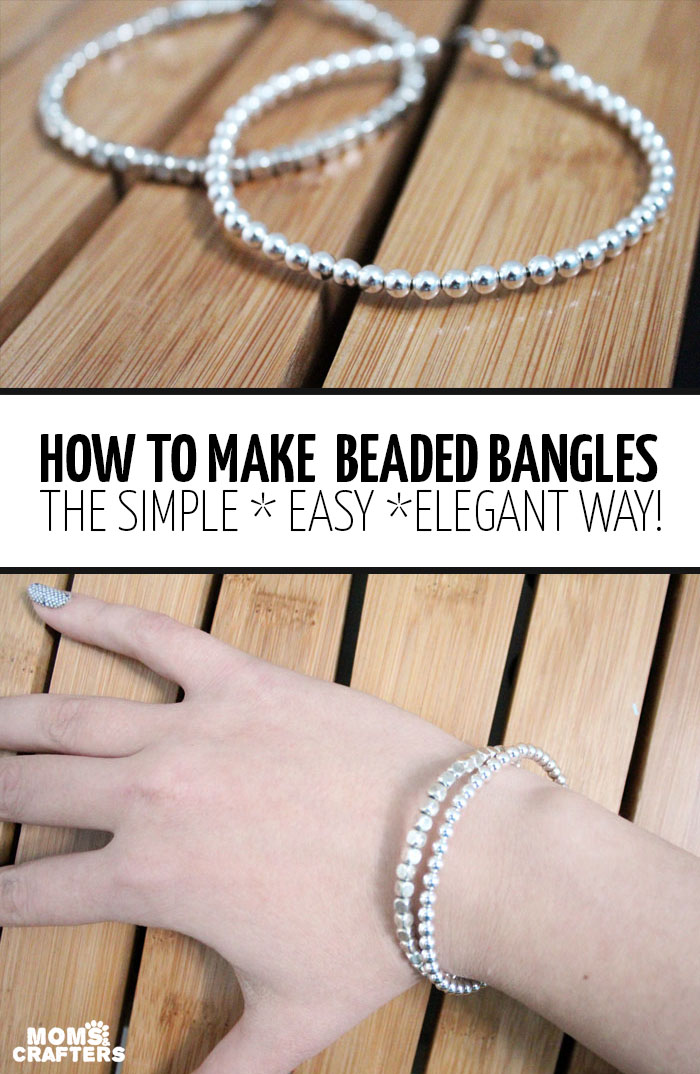 Disclosure: this post contains affiliate links.
When I say that these are simple I mean "my toddler helped me" kind of simple.
Yep, M very well-meaningly helped with this. He kept "choosing" beads and stringing them on for me.
At first, I made this using larger colorful seed beads and small wooden beads. It came out sweet and cutesy.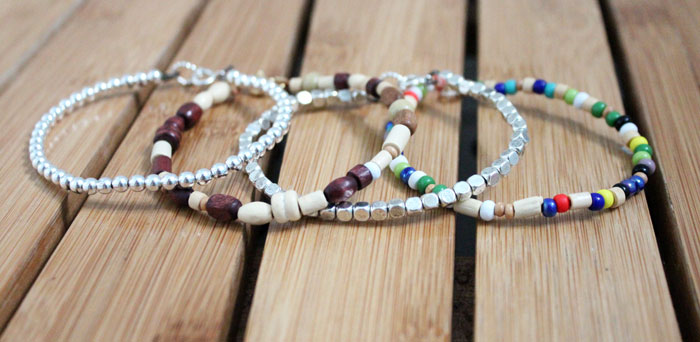 Then, I decided it might look nice with metal beads and the result is… WOW! Elegant. Classic. Perfect-for-stacking trendy. Just-a-touch unique. Something I'll wear until they die…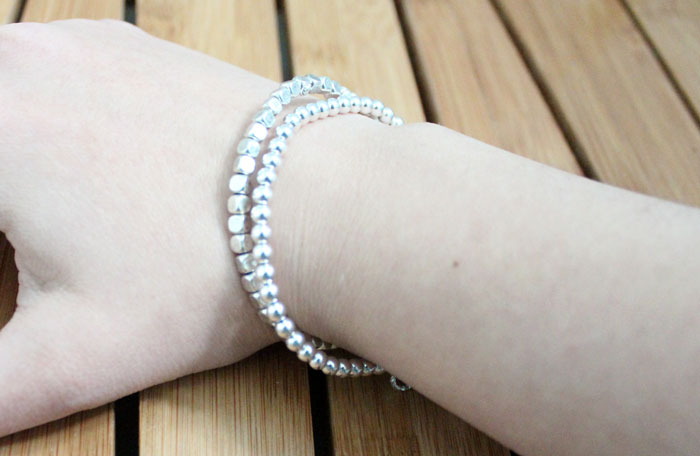 I used a clasp because I have, well… a big hand. A big hand and a small wrist, which don't match well with bangles. So I put on a clasp that's somewhat subtle. It does break up the whole clean-ness of a single tone of same-size, same-shape beads, but it doesn't show much and it DOES make it much easier to wear.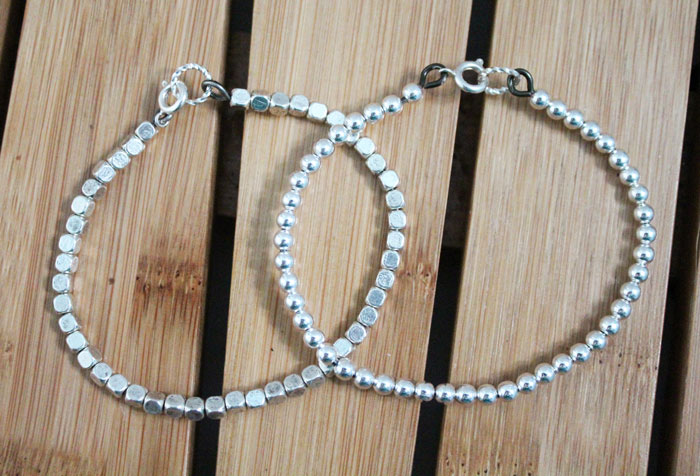 I want to try making these simple beaded bangles in mixed metals, but for now I kept it… simple! I am working on another mixed-metal project (stay tuned!) so I didn't want to overwhelm my system with too many mixed metals 😉 .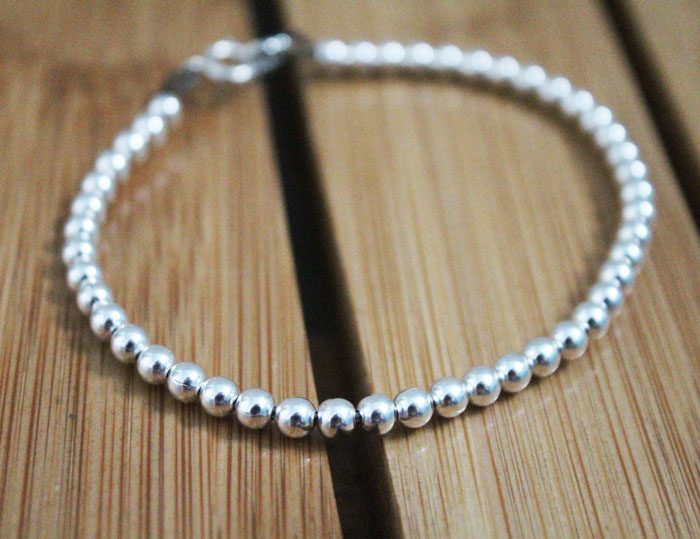 I used basic round beads first since these are my powerhouse beads and that's what comes to mind. But the when I went to my "storage" to drag out some more, I found these magnificent square beads that have a slightly rustic finish to them.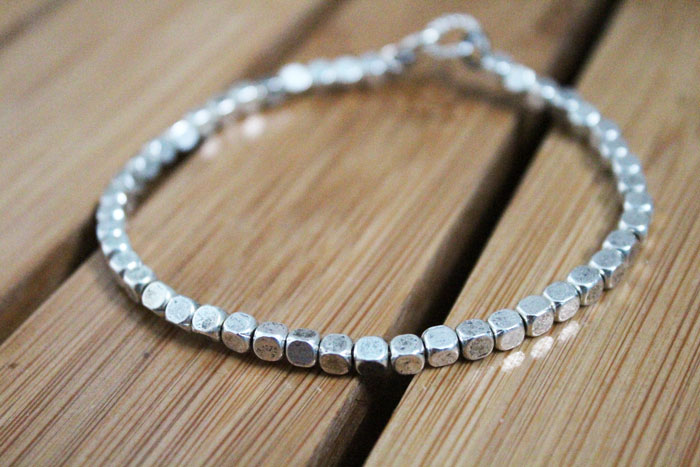 One of each made the perfect combo for stacking – adding interest but without taking away from the elegant simplicity.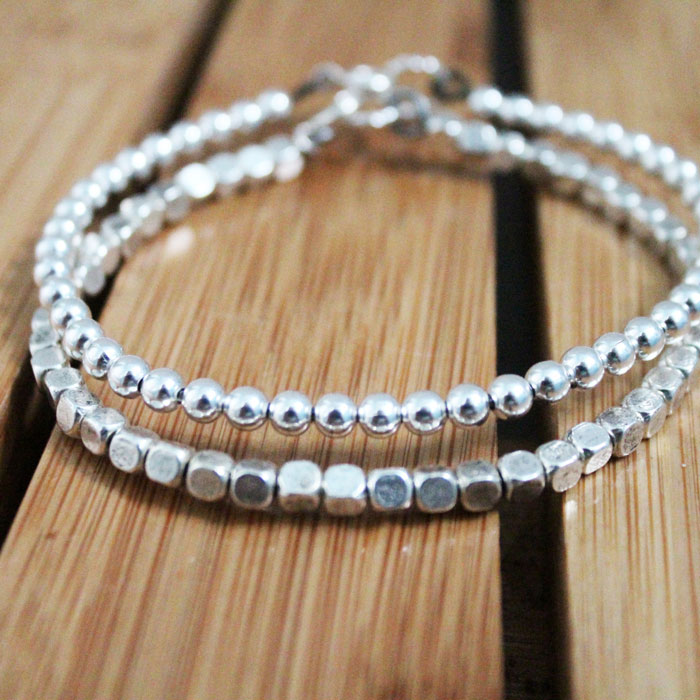 Yep, this is one pair of simple beaded bangles that I ain't giving to no one! This mama wants to wear 'em!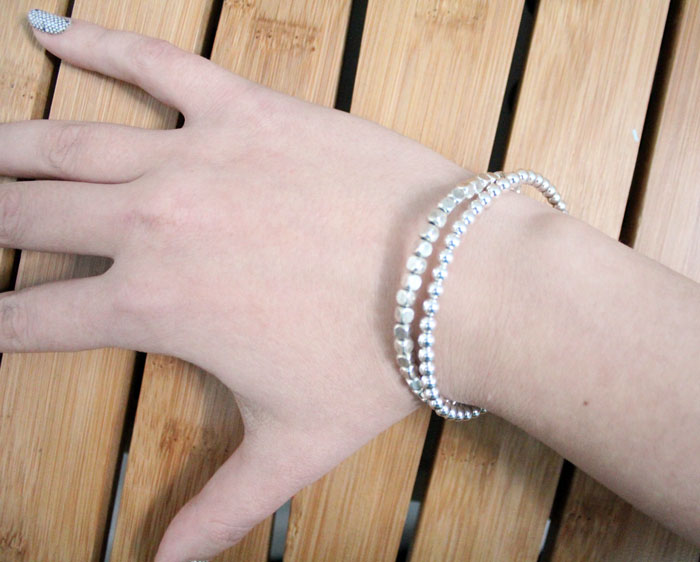 What you need to make simple beaded bangles:
How to make simple beaded bangles:
1. Bend back the tip of your wire – enough to form a comfortably sized loop.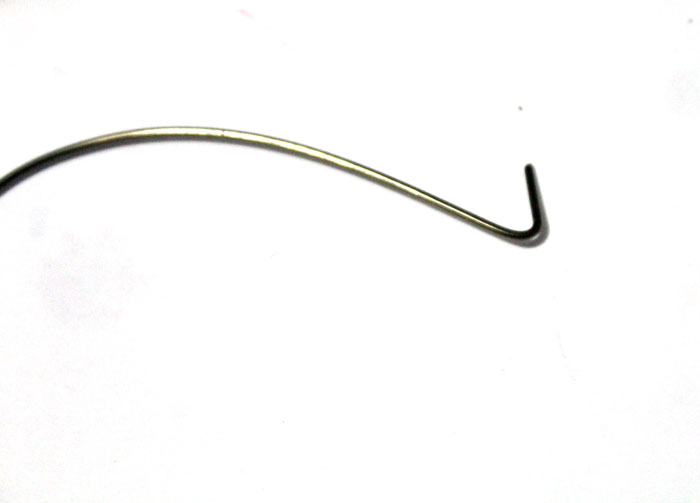 2. Using the round nose pliers, curl it inward to form a loop.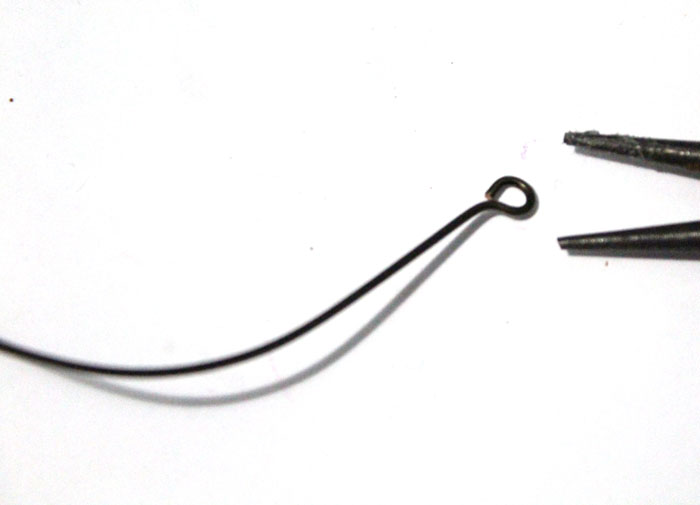 3. Slip on a jump ring and squish your loop closed using needle nose pliers.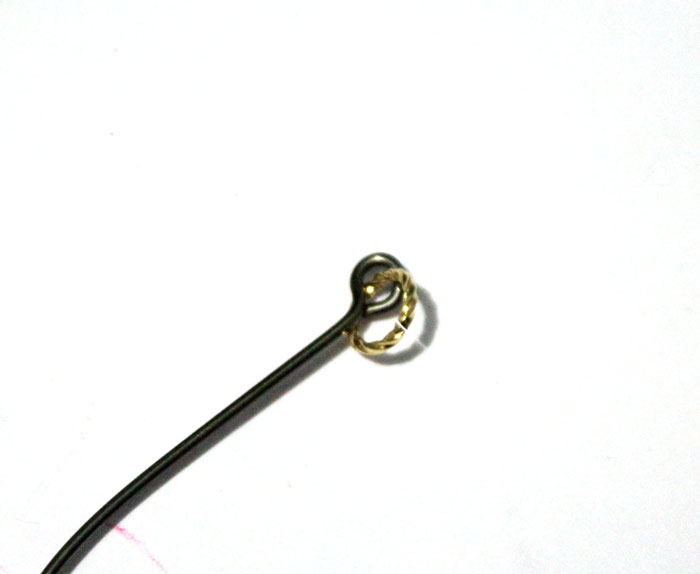 4. Start beading! Add beads until your bangle is just the right size (including the estimated clasp size.)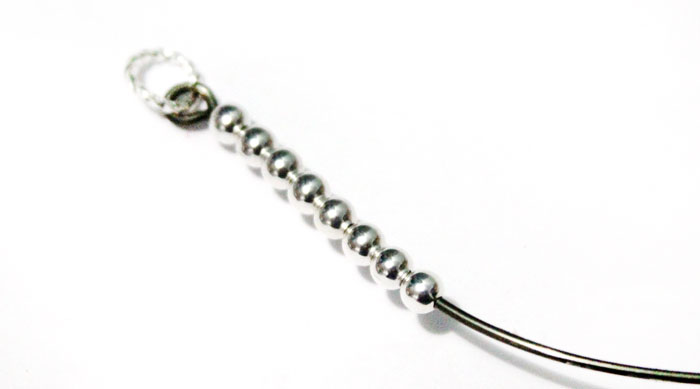 5.When you're finished, trim off the rest of the wire, leaving about 8-10mm to make your loop. You can measure that using an 8mm bead!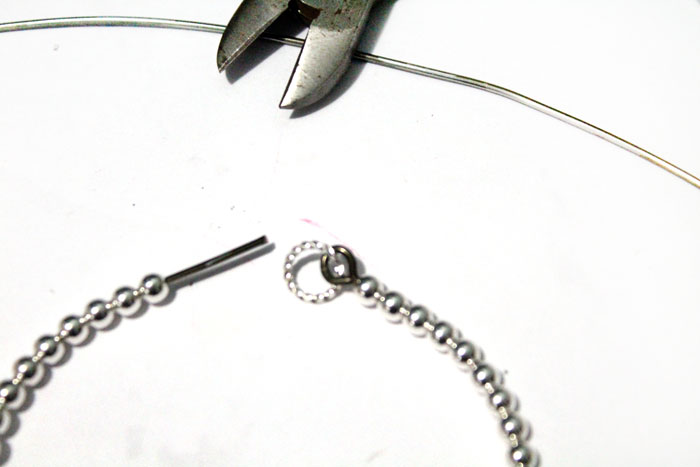 6. Make a second loop, this time attaching your clasp.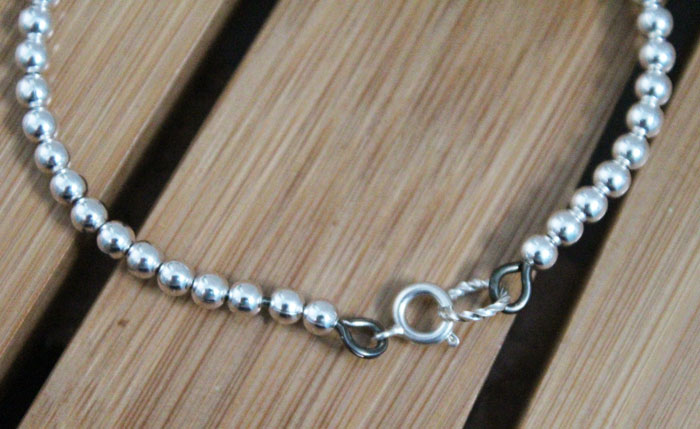 Your simple beaded bangles are ready to wear – or to gift!