Pesach, or Passover, is just around the corner, so it's time to get out of the Purim mode and into the Passover spirit! I made this super easy felt pretend seder plate for my toddler to play with. It's much easier than the pretend Purim play set I made – that M enjoyed so much – simply because I figured people have less time now, with all the holiday prep…
Disclosure: this post contains affiliate links.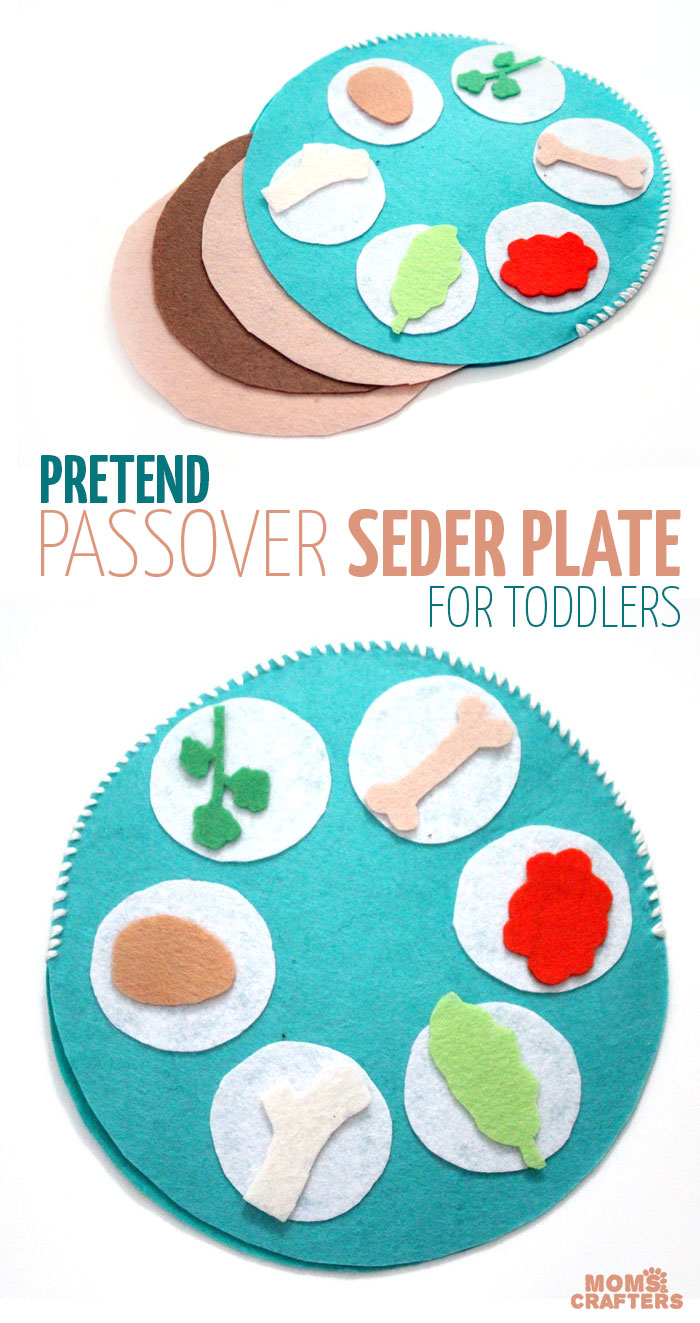 While most Jewish moms don't mind passing by all the Easter eggs and bunnies in the store, it can be frustrating that there is so little available for the children when it comes to Jewish holidays, especially Passover when grape juice and matzohs take over. While it's possible to find some cute play sets online, there is little choice and they are often expensive or poorly made. That's why I have recently taken to creating my own.
Combine a some felt with a little bit of embroidery floss, scissors, glue, and hook-and-loop tape. Add in an hour of crafty relaxation, plus a bit of patience. You get an adorable, interactive seder plate that is sure to entertain your little one for the duration of the Seder.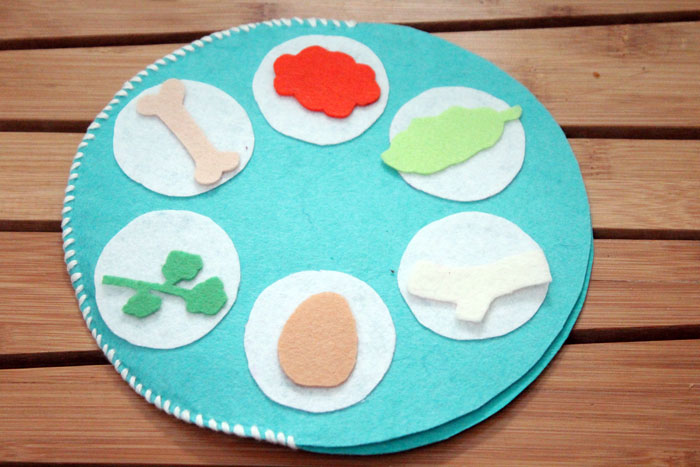 I love to involve my child in the holidays in creative ways, so making an interactive seder plate for him to keep at his own seat seemed like a smart idea. While there is a specific order to the foods on the plate (which, by the way, are symbolic – they're not actually eaten) I did not stick to it, as I wanted M to be able to rearrange them.
I stuck them on using hook-and-loop closures (a.k.a. Velcro) so that he can switch them around.
I also made a pocket to stick the Matzahs in, as many Seder plates include a section for the three Matzahs underneath. That is an active part of the seder, which your tot can then mimic using her own set!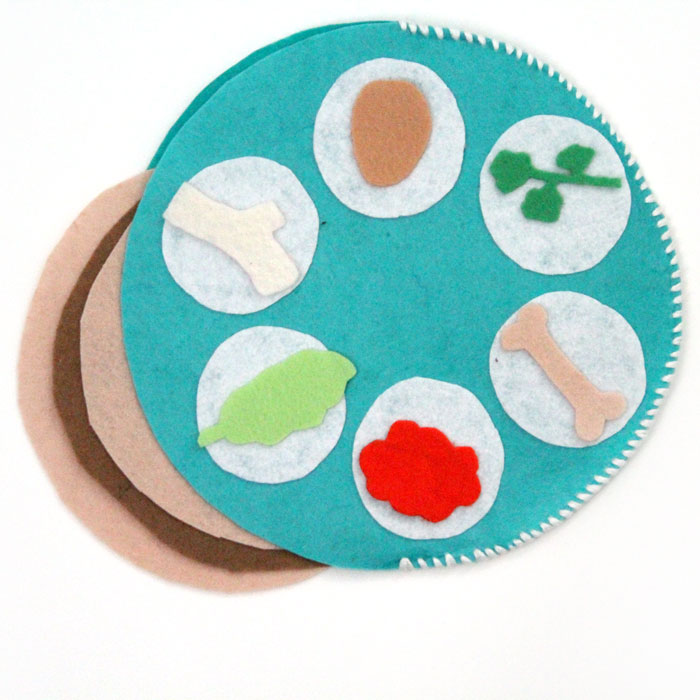 If you are looking for something that toddlers or preschoolers can actually make, you can mimic this using colored paper, with the shapes printed on and ready to color and/or cut out. You can add hole punches around the edges and use yarn for lacing. Otherwise, this craft really is intended as a DIY toy for parents and caregivers to make.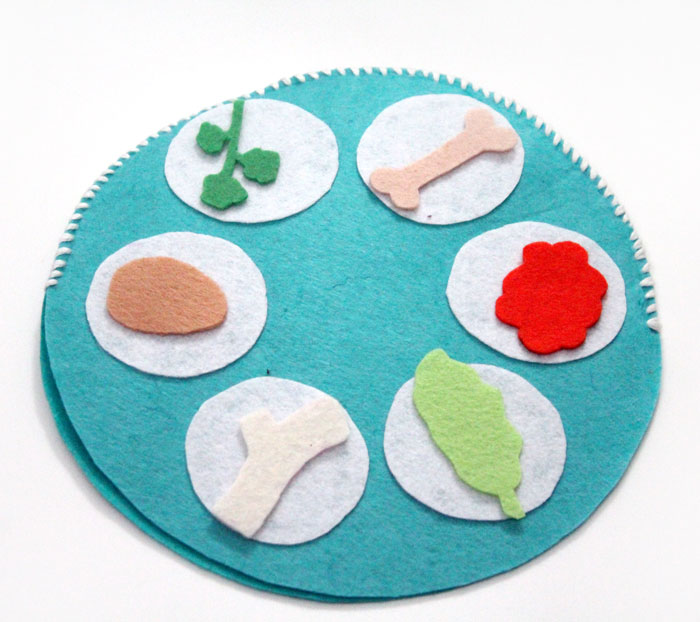 What you need to make a DIY Seder Plate for toddlers:
How to make a pretend Seder Plate for toddlers:
1. Cut out two large circles, the same size. I used a round object I found handy to measure, and made it as large as I can on a sheet of felt.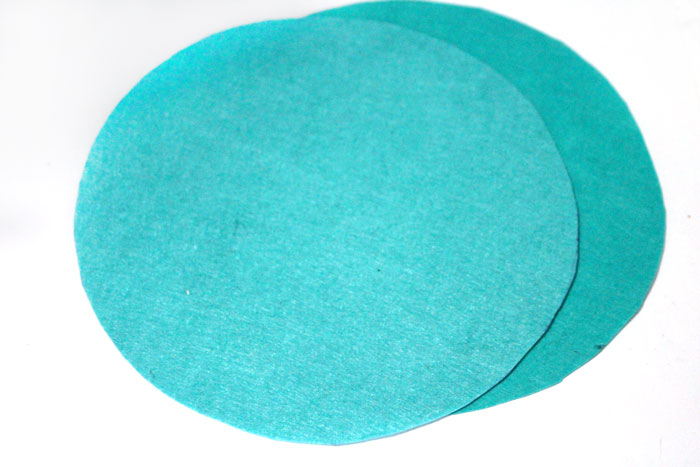 2. Find another round object, that will fit six circles on your circle. Measure and cut them from white felt.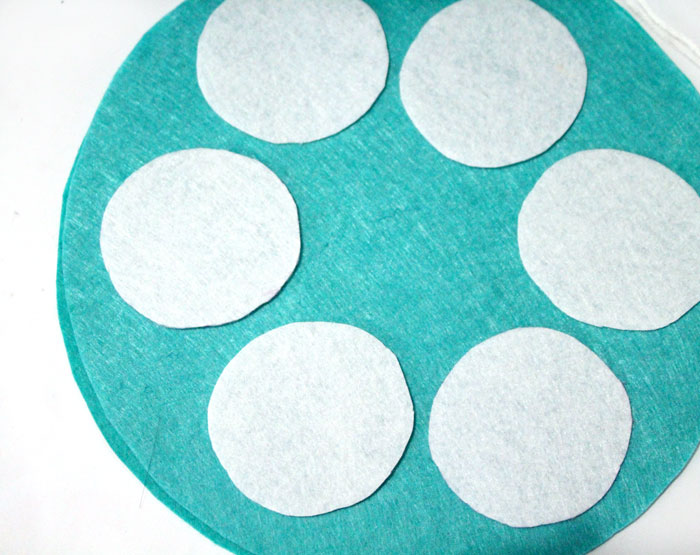 3. Cut out you food from felt. You'll need: a hard boiled egg (possibly roasted), a roasted shank bone, a Romaine lettuce leaf, a piece of horseradish, a piece of potato, parsley, radish or similar vegetable, and some Charoset. Keep the shapes simple and made sure not to use any true white to contast with your white circles (I made the horseradish off-white…)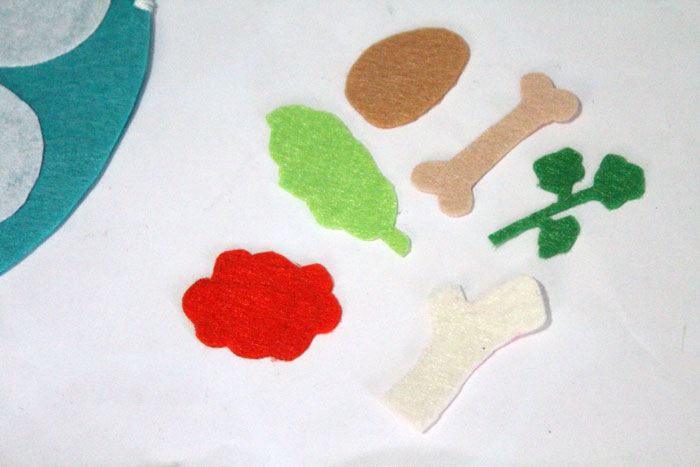 4. Begin sewing together the front and back of your plate around the edges.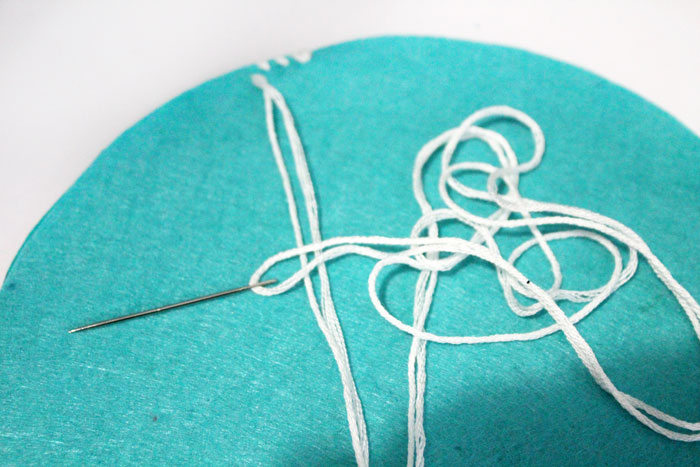 5. Sew halfway through. Glue your white circles on.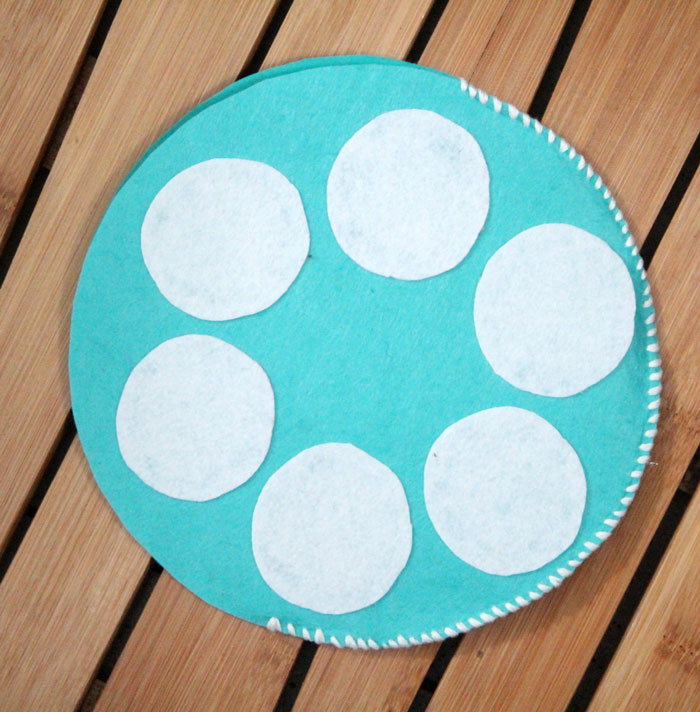 6. Attach your seder plate food with small pieces of hook-and-loop so that it can be removed and replaced. Cut out three brown circles small enough to fit easily into your half-sewn seder plate pouch.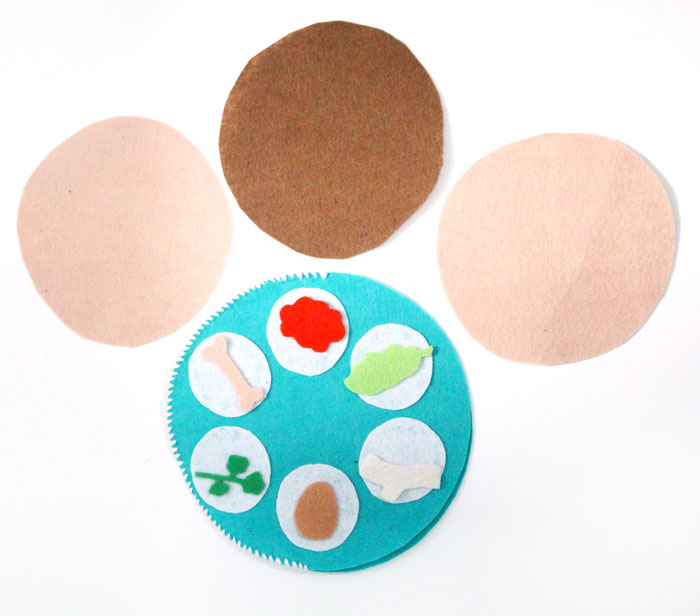 Your seder plate is ready to play with! You can even store the food pieces inside the matzah pouch.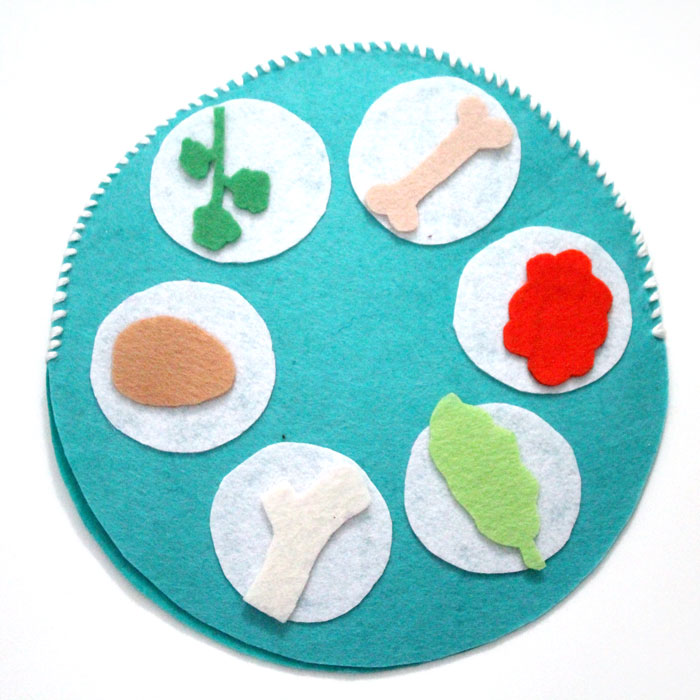 Allow your child to pretend "break" his own matzah and use it to explain the story behind each seder plate object.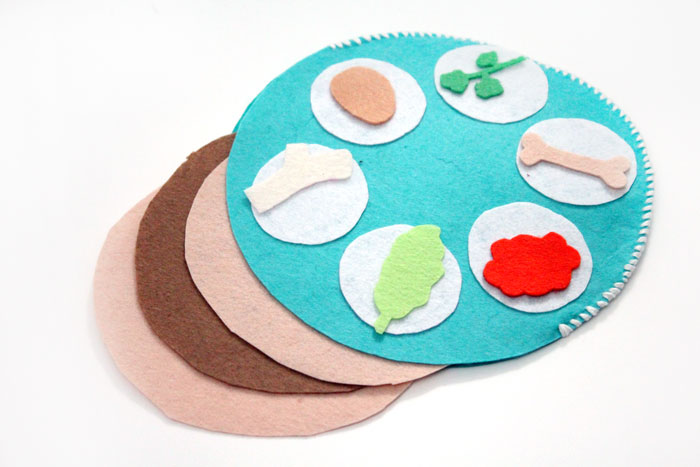 How do you celebrate Pesach or Passover? I hope you love this seder plate for toddlers and pass on the love by sharing this post using the buttons to the left!
This post is part of the Passover for Kids Blog Hop from Multicultural Kid Blogs. Visit the co-hosts below for more about how to celebrate this special holiday with kids:
Participating Blogs
The Book of Life on Multicultural Kid Blogs