Make a fun patriotic star wand craft for 4th of July – a fabulous craft for kids! If you love this, you can also check out the paper fireworks craft. This post contains affiliate links.
---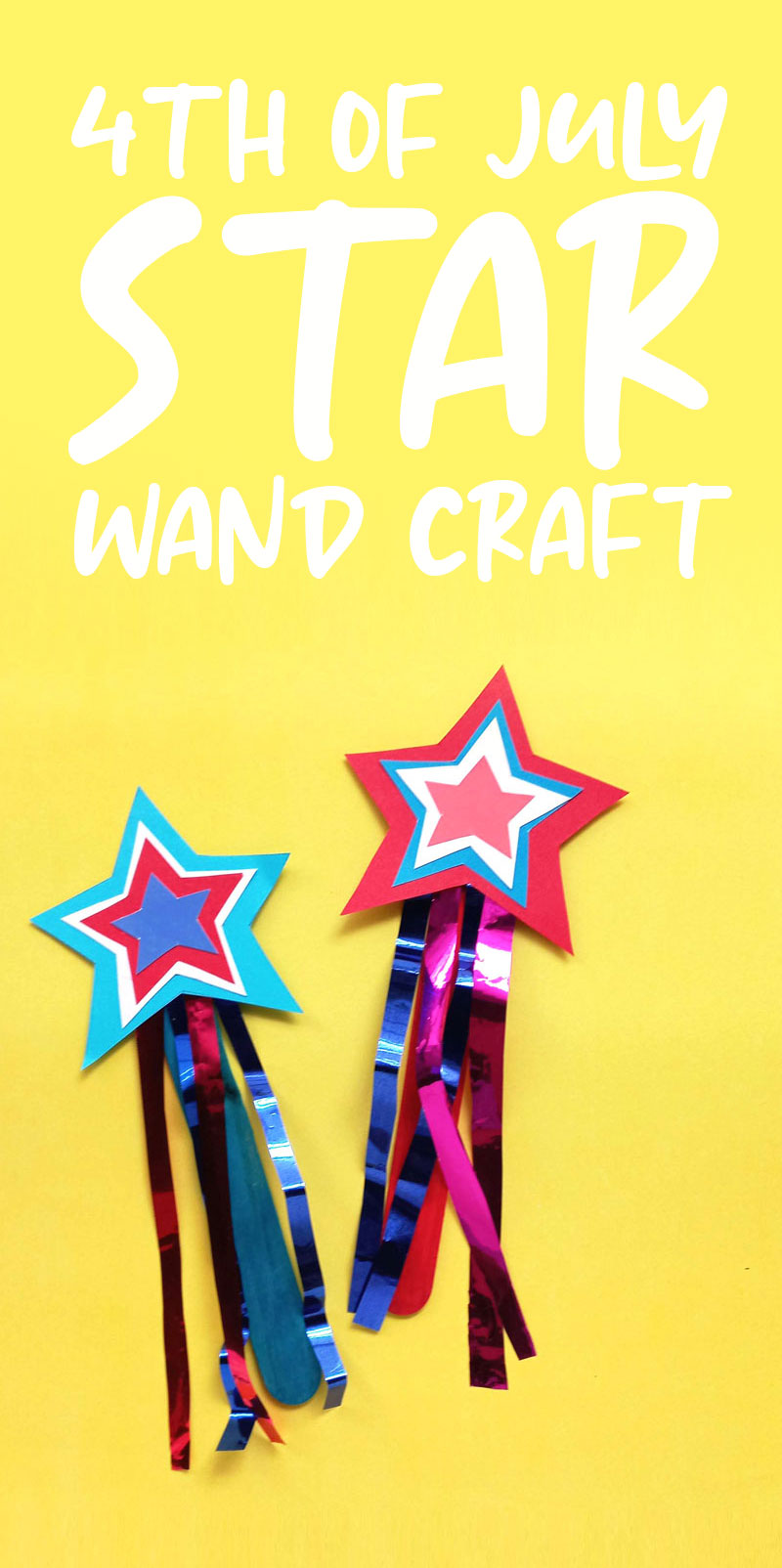 Pull out your craft supplies and create some magic with this fun star wand craft! Kids love to wave around some streamers, and your color choice is what makes this craft so patriotic. Plus, it's got stars and the tinsel resembles stripes!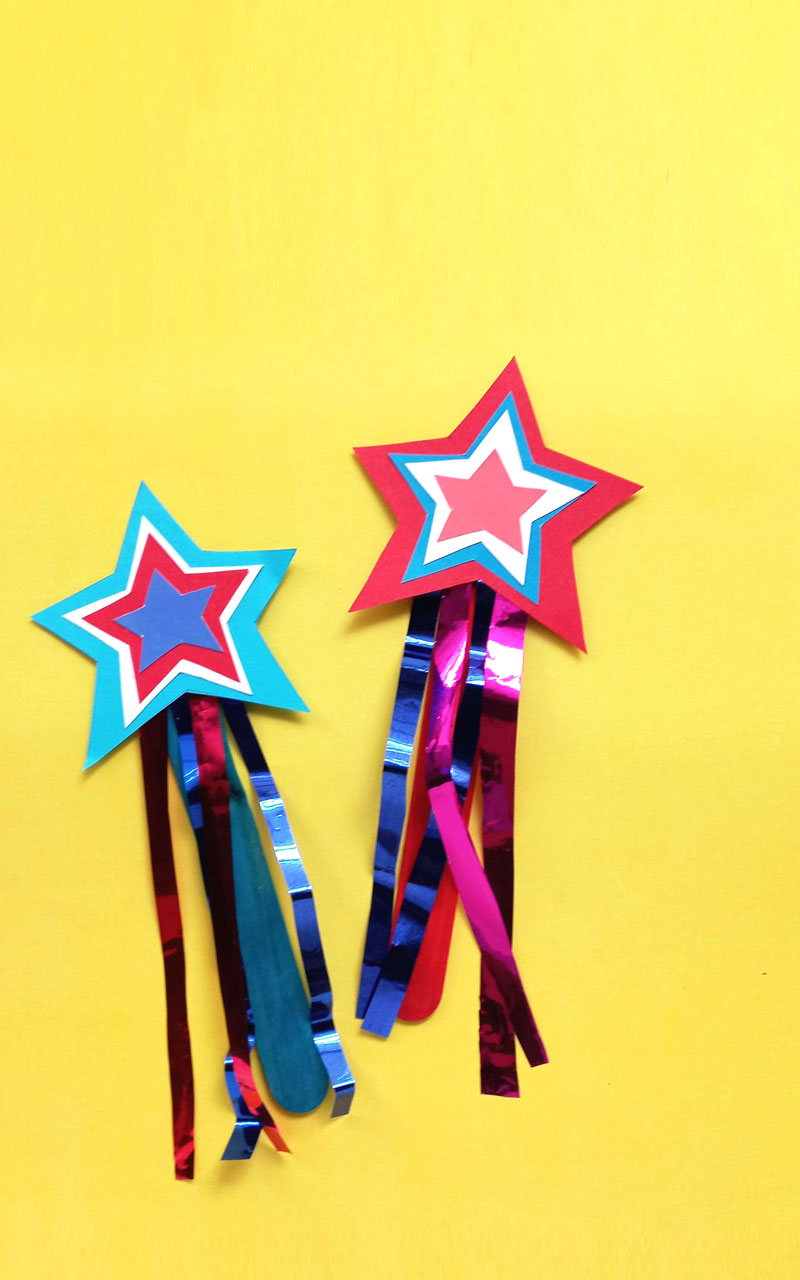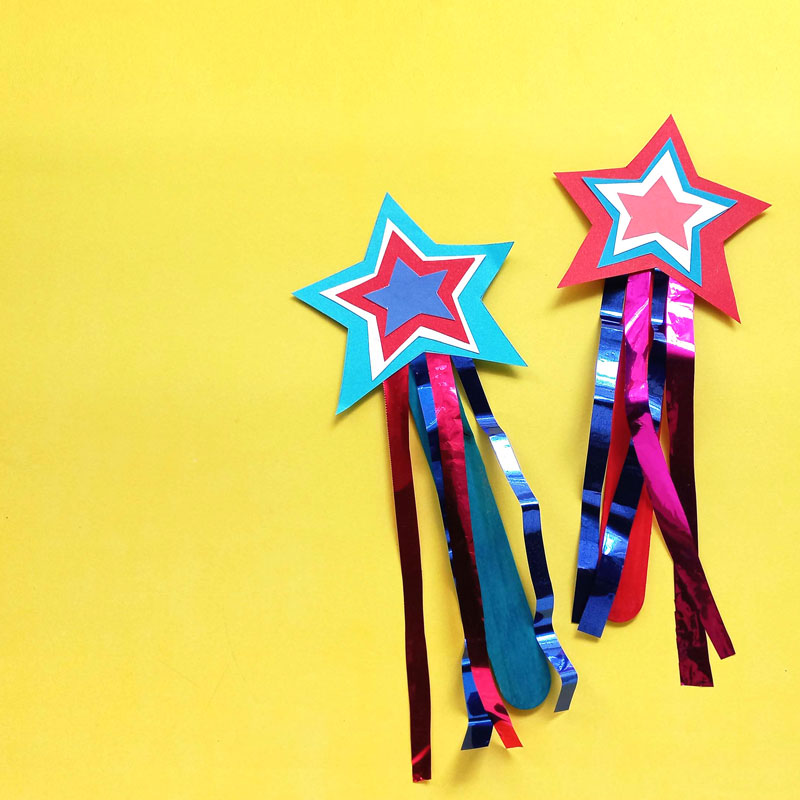 This star wand craft was definitely designed with the Fourth of July in mind. However, it's also fabulous for Memorial day, as it can be fun to wave it around at a parade.
You can also switch up the colors for any time of year! Make a gold star with red and green streamers for Christmas. Craft it in soft pinks and other pastels to make it a fairy wand.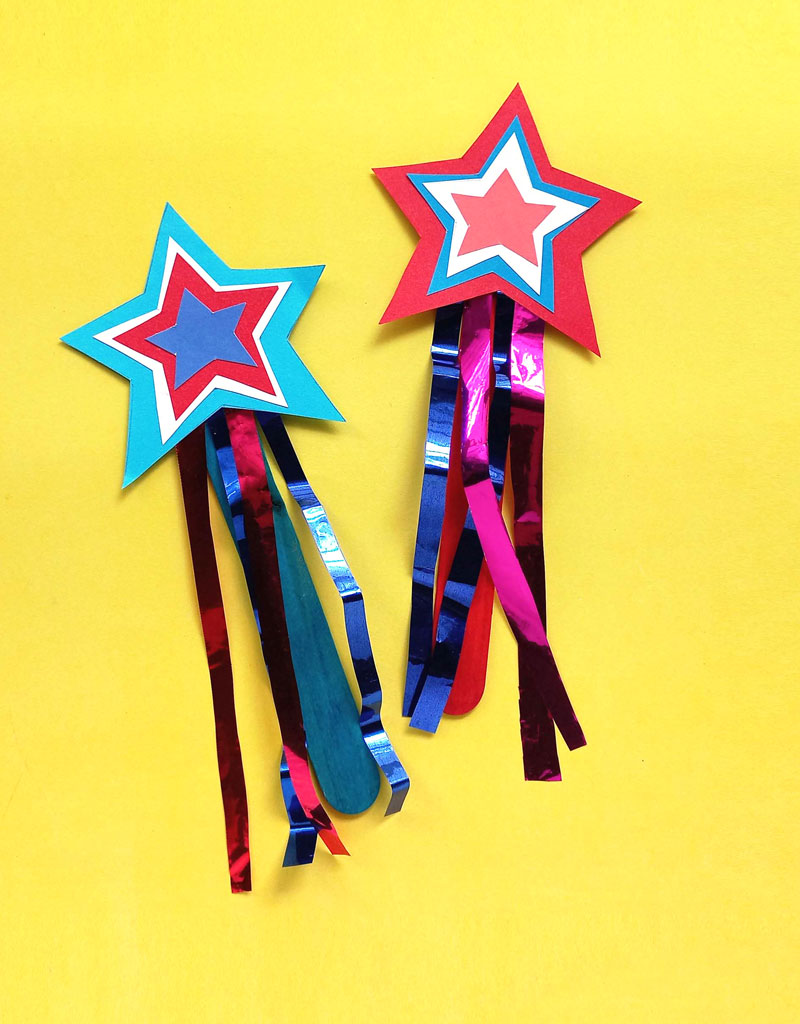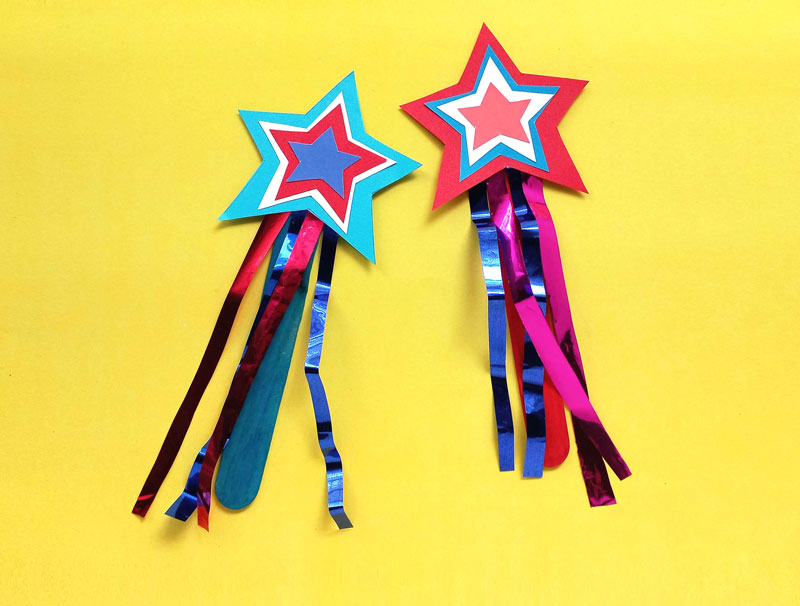 And if you want this to be an even longer-term craft you can laminate the star for durability!
You can get tinsel strips or cut wider ribbons yourself. Tinsel can be a bit tricky to cut in a straight line, so you may prefer to purchase pre-cut ribbons.
What you need to make star wands
How to make this star wand craft
1. Cut a few different size stars out of red, white, and blue paper. You can sketch it in pencil first. A good way to do this is to first sketch the smallest, cut it out, and then use to to trace a larger star, and so on.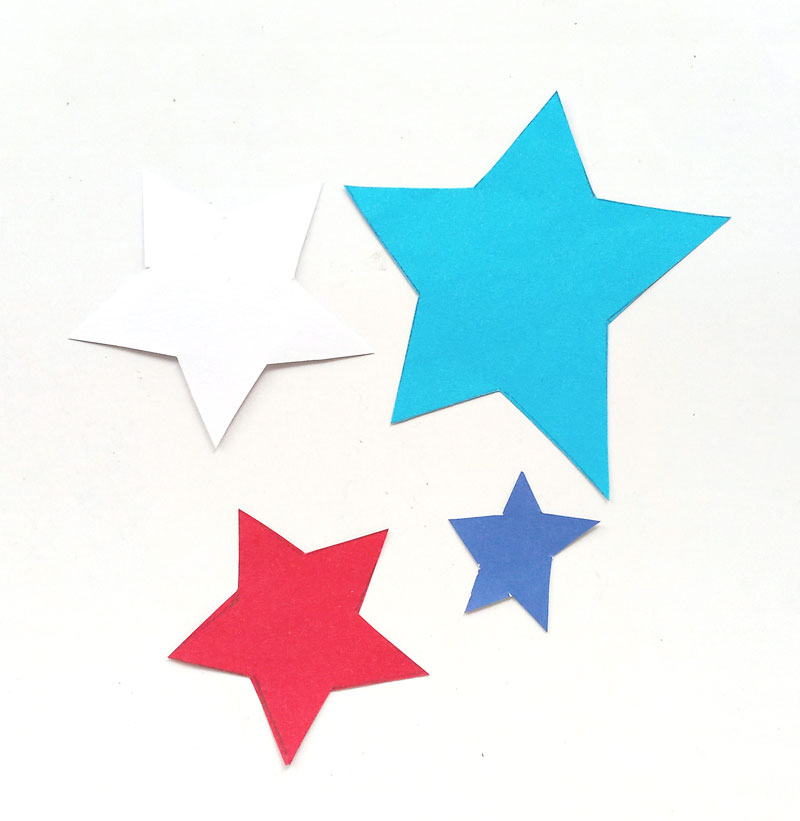 2. Glue the second to largest star inside the largest star.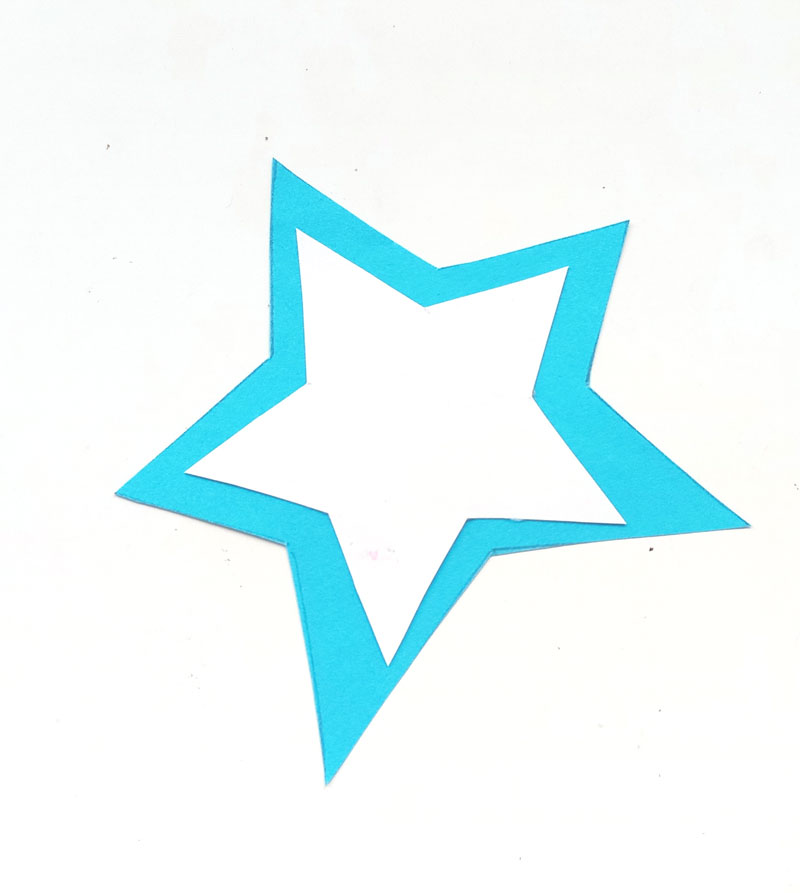 3. Then, glue the third star on top of the other two.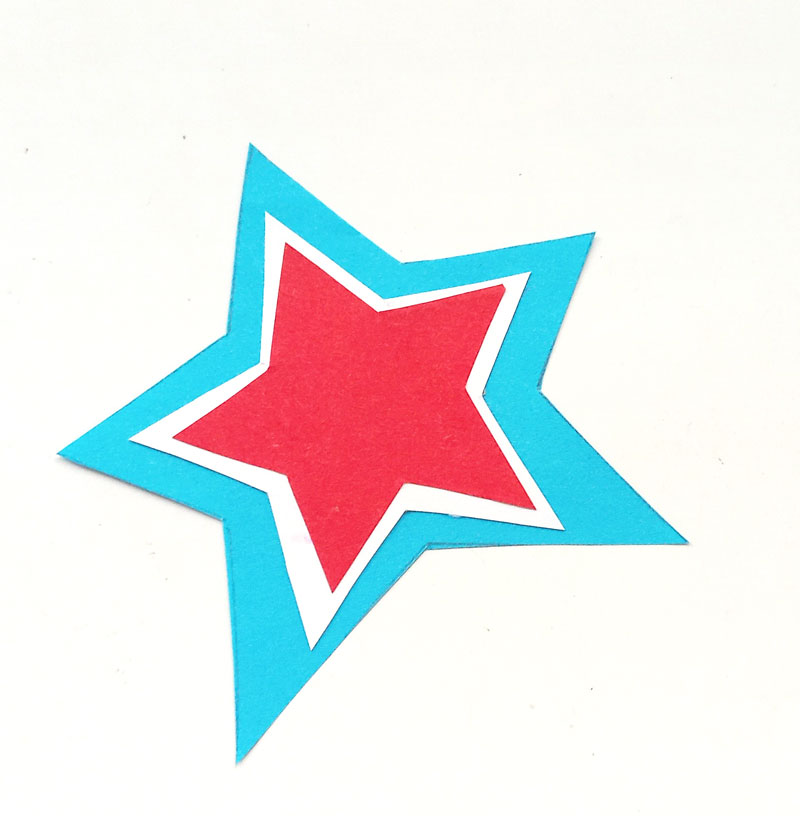 4. Then, glue the smallest star on top of the other three.
5. Cut out strips of tinsel for streamers.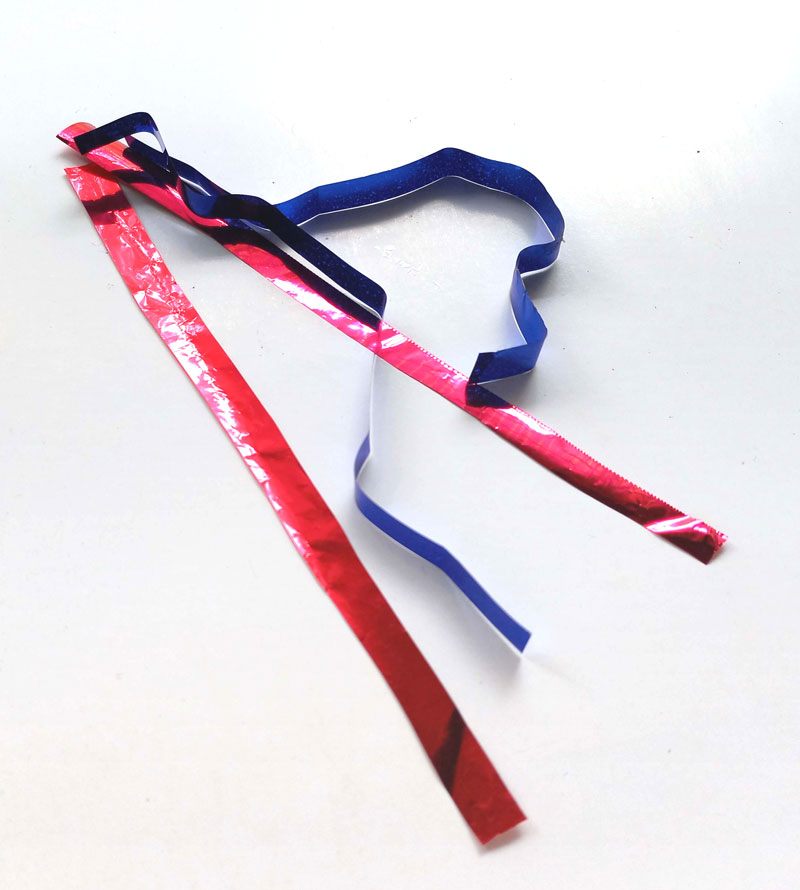 6. Place a piece of tape sticky-side-up on your surface. Lay the streamers as you'd like them in the center of the tape.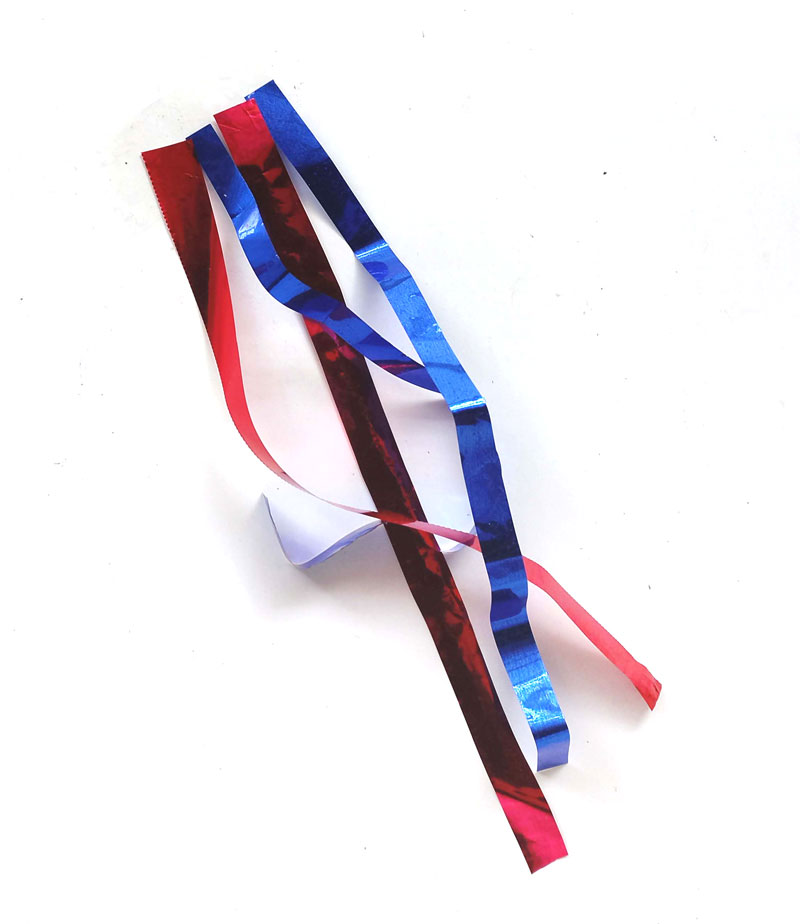 7. Then, stick the tape with the streamers on to the back of the star.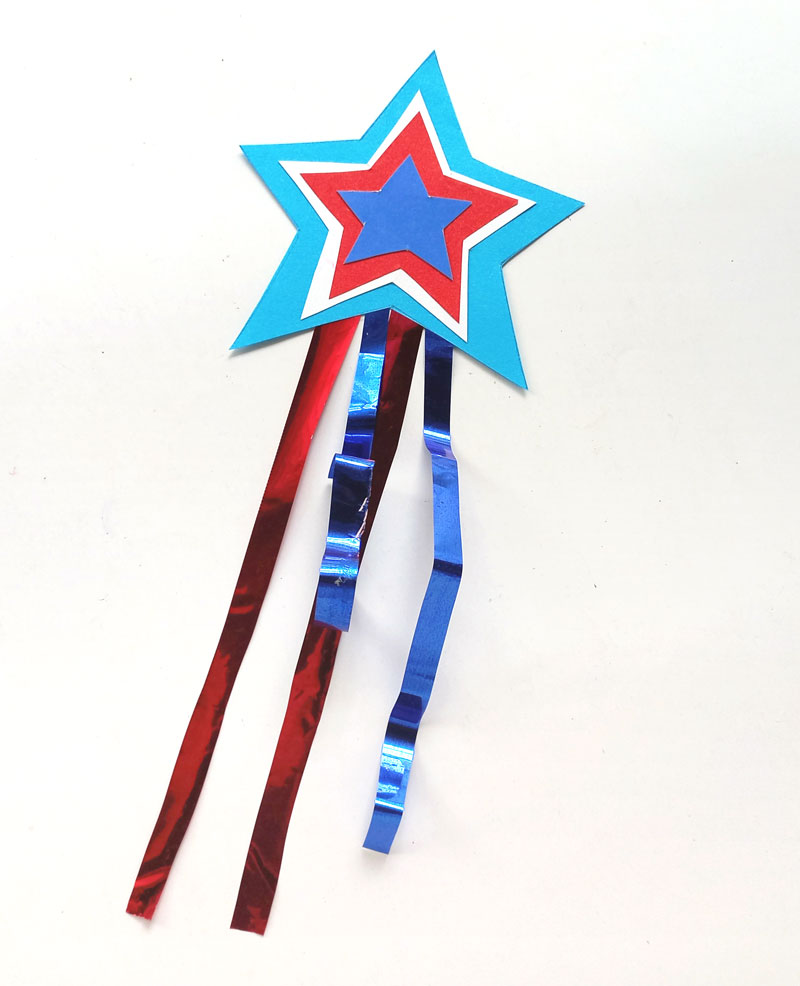 8. Take a colored popsicle stick or dowel (it can be a wide one, or not).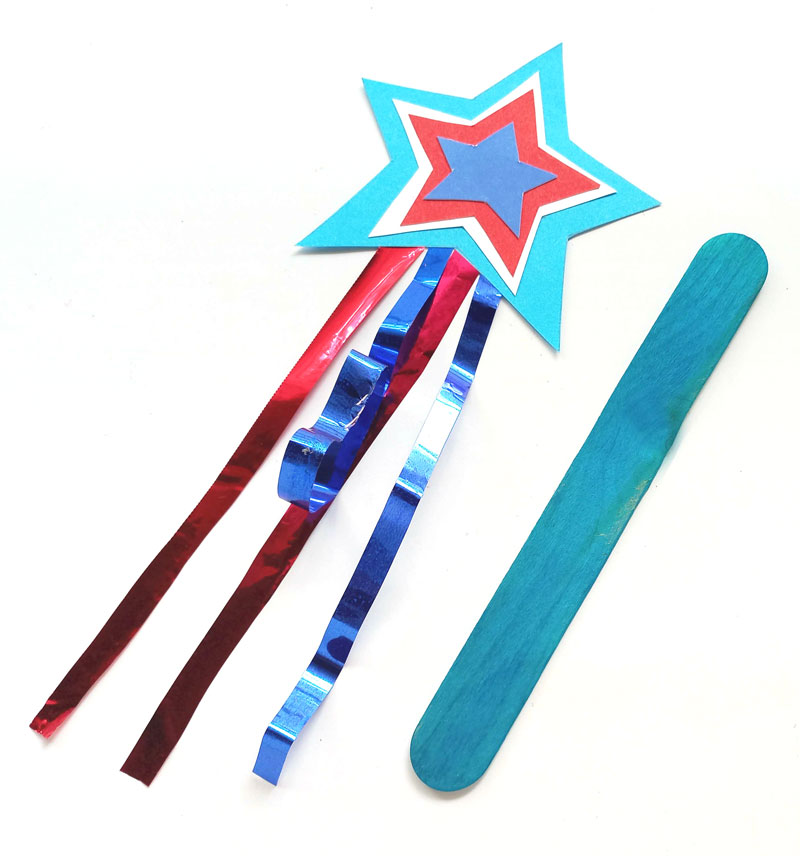 Glue the popsicle stick on to the back of the star.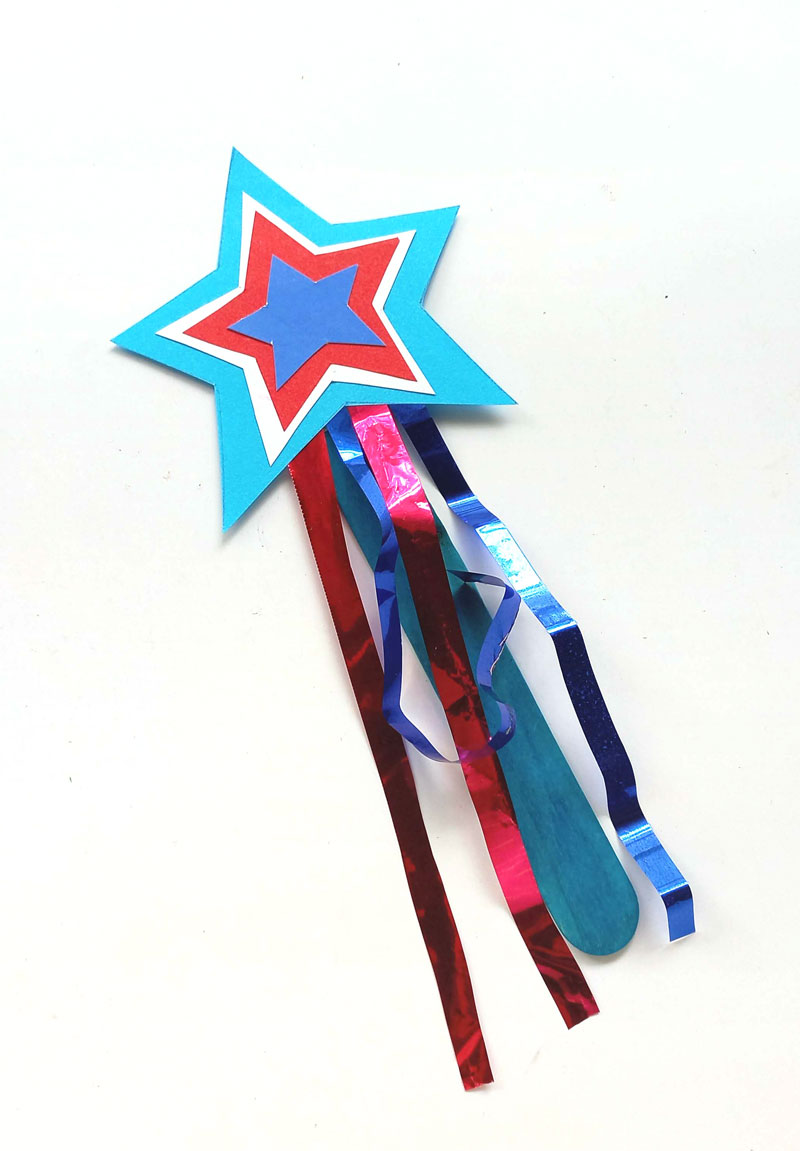 Your star wand craft is complete! Do you do anything special to celebrate the Fourth of July? Comment below!