Craft these paper fireworks as a fun New Year's craft or for any time of year! They are great for July 4th or anytime that paper firecrackers make a perfect craft. Finding great popsicle stick crafts also results in hours of crafting fun. This post contains affiliate links.
This New Year's Craft is actually really simple and fun. Plus, it's a lot less loud than the regular fireworks that might be going off in your neighborhood during all hours of the night. Instead of worrying about the kids staying up late to ring in the New Year, why not start the celebration early with this simple paper fireworks craft?
As long as you're having fun and creating with your child, you just can't go wrong. Make certain to also check out some of these other fun preschool crafts such as these paper houses!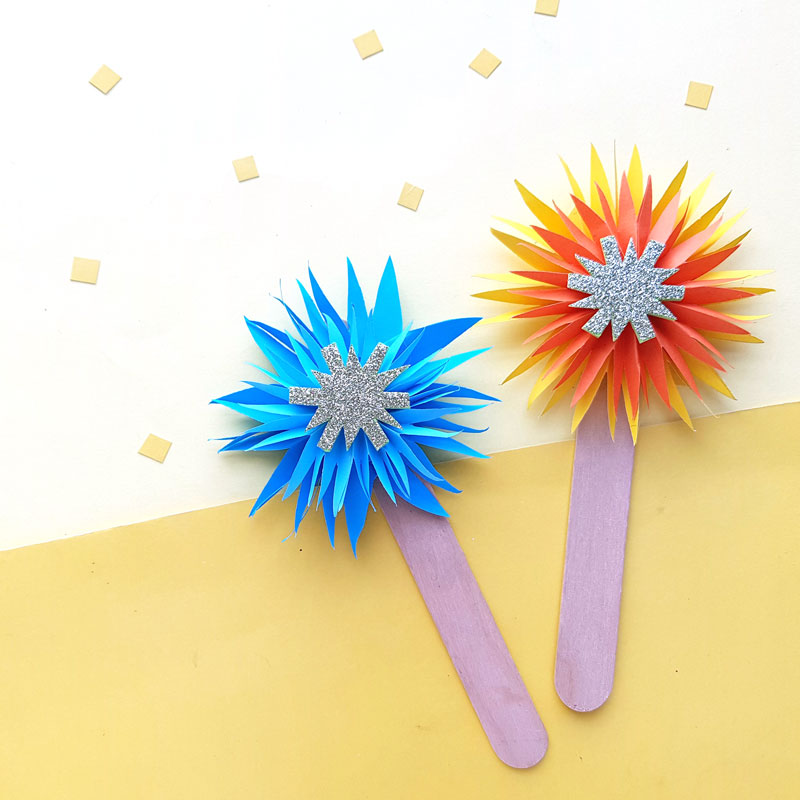 Keep in mind that this is a really fun craft for preschool and toddler-aged children. It allows them to work on their listening skills as well as their fine motor skills to create.
If your child likes all things glitter, this is one New Year's craft that they're really going to love – minus the mess!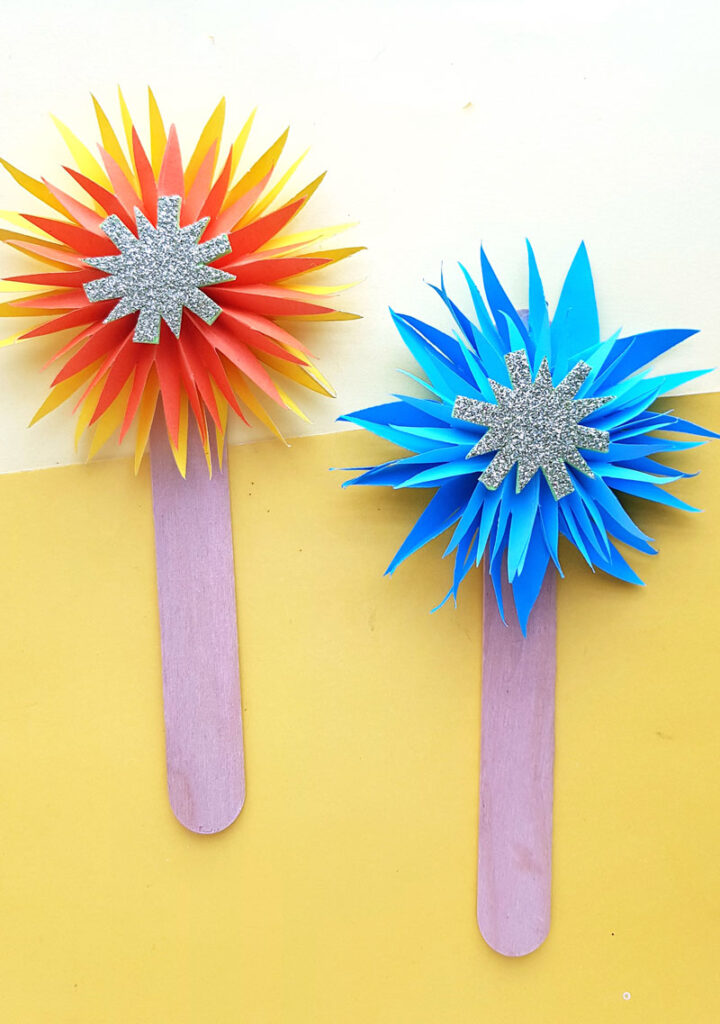 If you're really wanting to win the parent of the year award, you can even just buy some popsicles for them to eat and then use those popsicles. Who doesn't love the idea of a craft and a snack combo?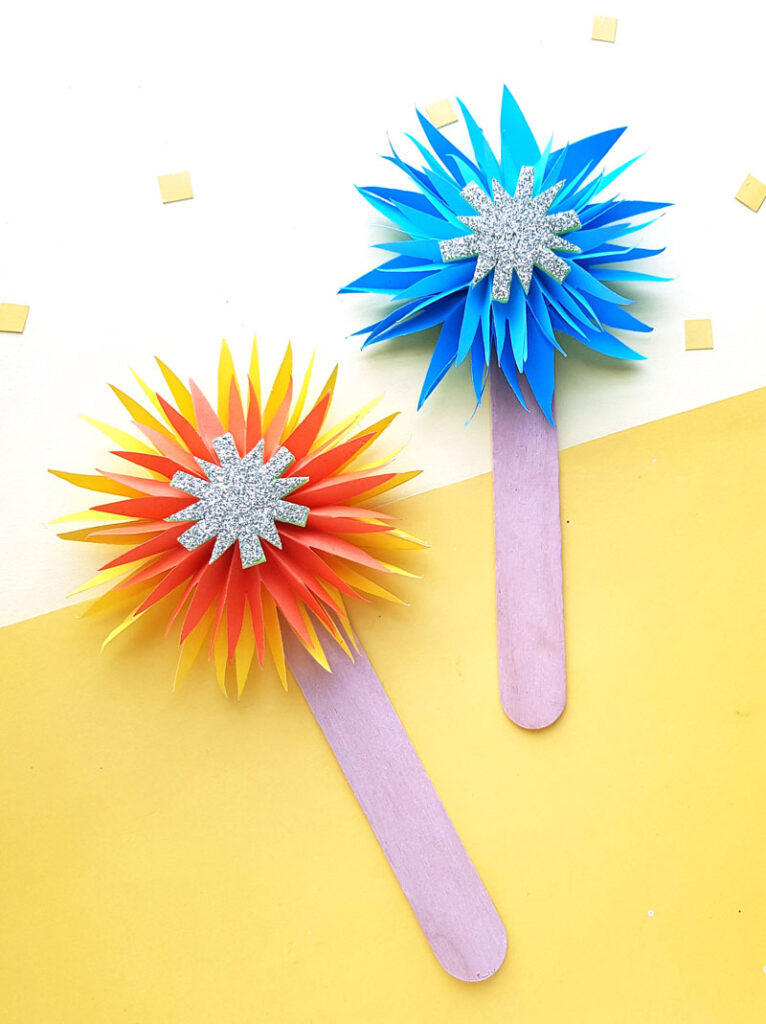 Make sure you use glitter foamfor this craft as the glitter is what really gives that fun firework effect.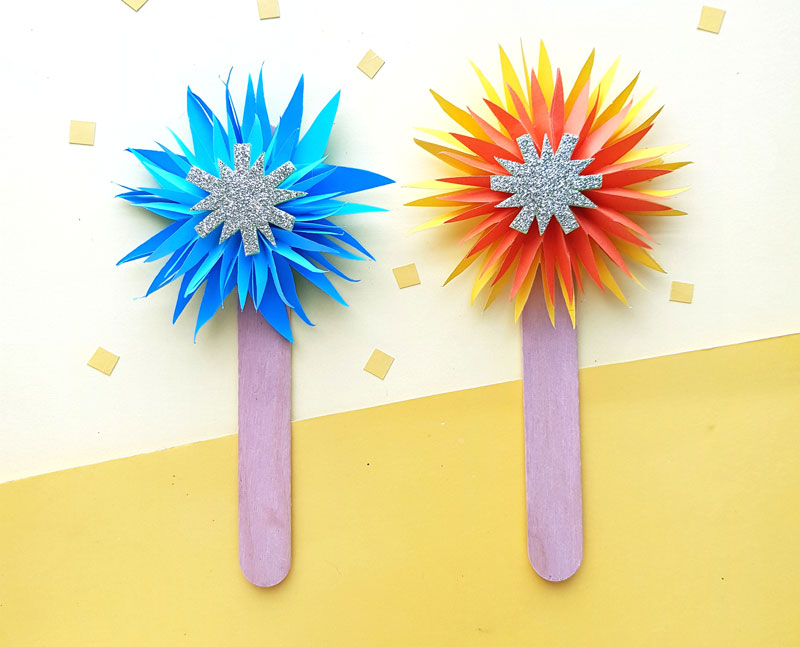 And finally, make sure you check out our other Five Minute Craft Ideas as well.
What you need to make this New Year's Firecracker Craft:
How to make this New Year's paper fireworks craft:
1. Pick at least 2 different colored craft papers for this craft. Once done, cut out long strips for the papers. These strips should be the same length but need to vary in width by about an inch or so.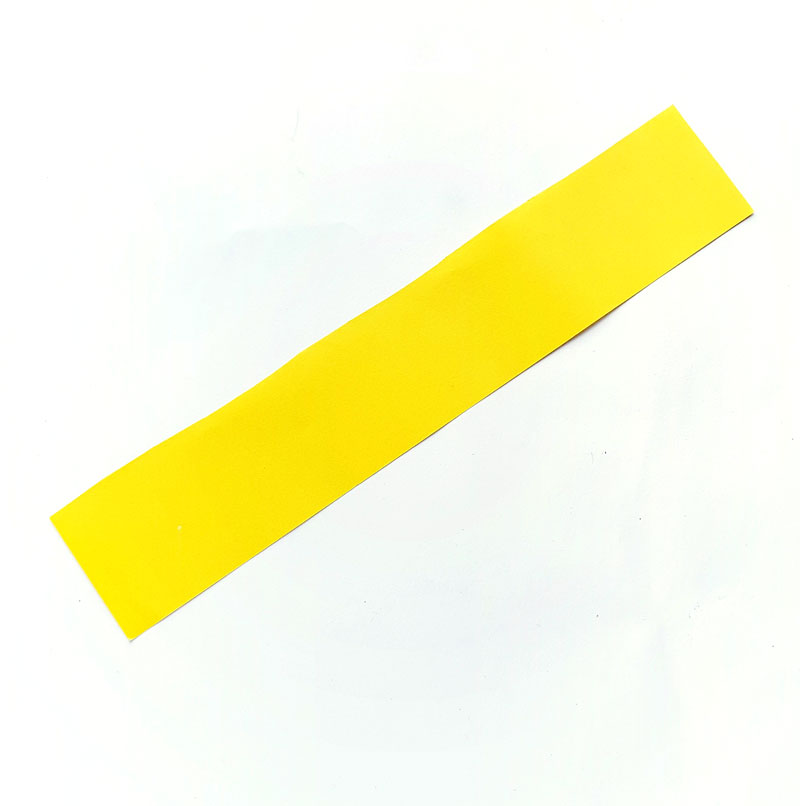 2. Take one of your strips and fold it in half lengthwise. Then, continue to fold it into half 2 or 3 times.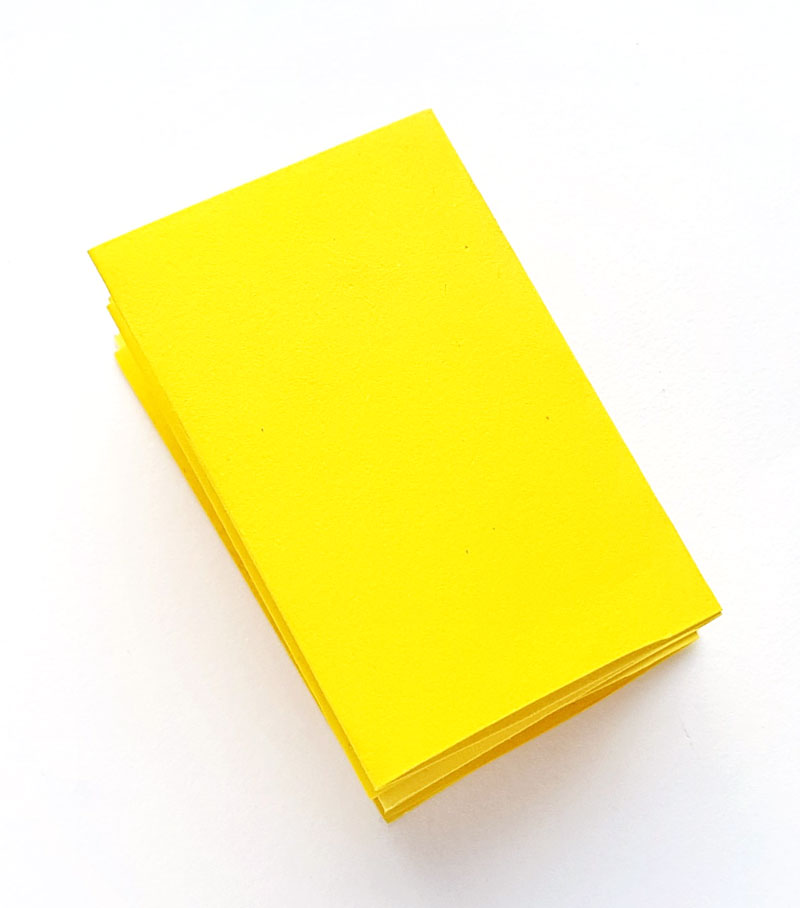 3. Take a pencil and draw a zigzag pattern on the open ends of the folded paper.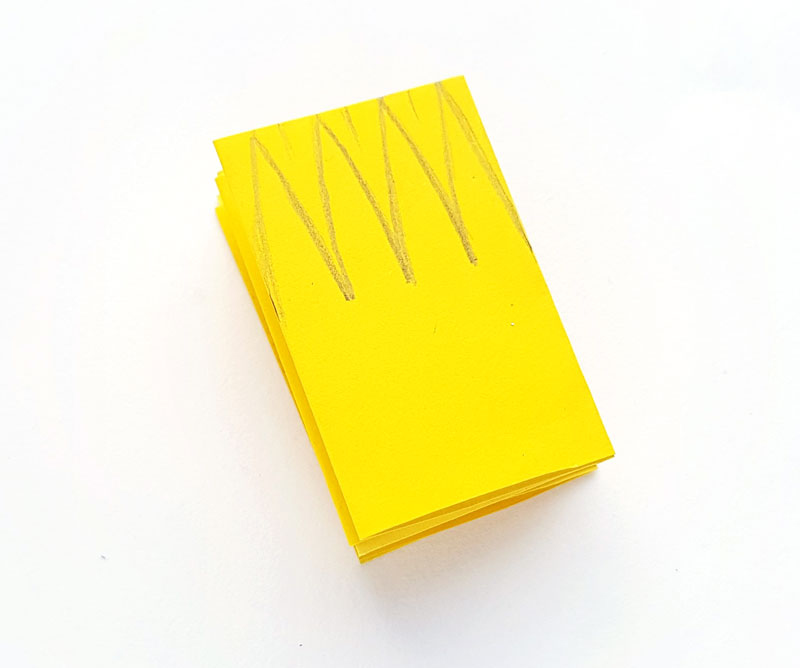 4. Cut out the zigzag border.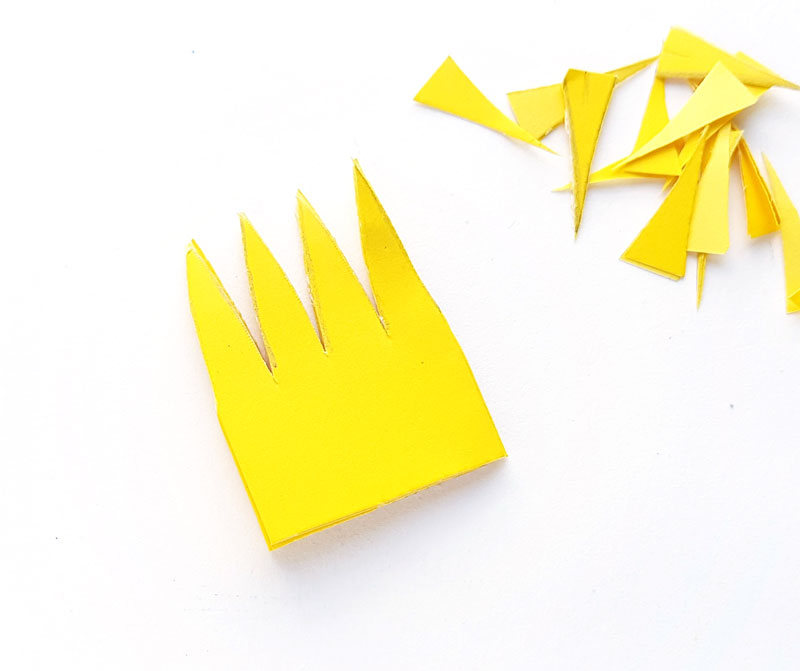 5. Next, unfold the paper strip.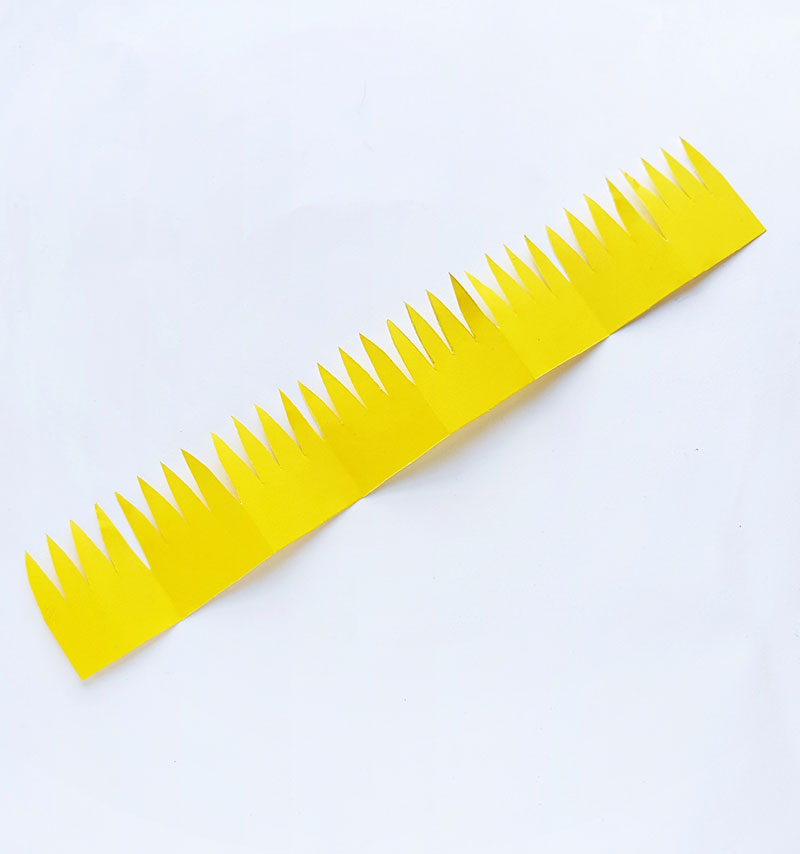 6. Take your paper and create accordion folds with the zigzag strips.
7. Now, take the open sides of the accordion fold and join them to make a ring.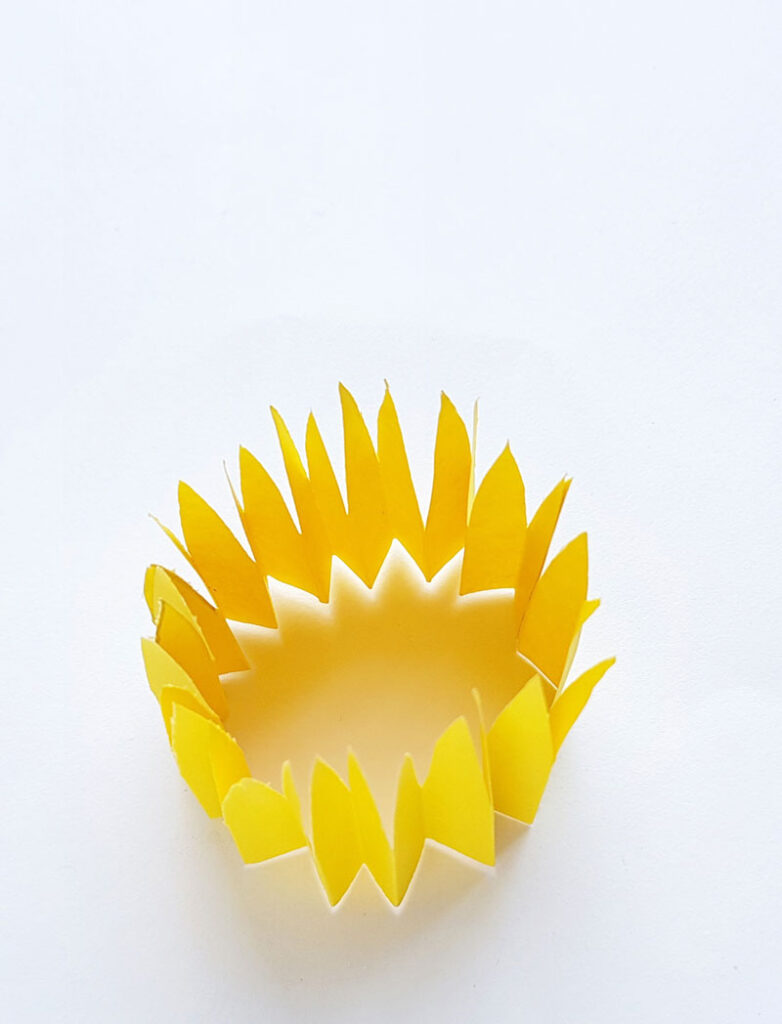 8. Take and carefully flatten the according folded ring by spreading the zigzag border outwards. If you're wanting to make it easier, hold the plain side of the ring and push it towards the center. You can then grab the glue and glue a round piece of paper onto the flattened accordion ring to secure it. (Don't forget to keep that zigzag border outwards.)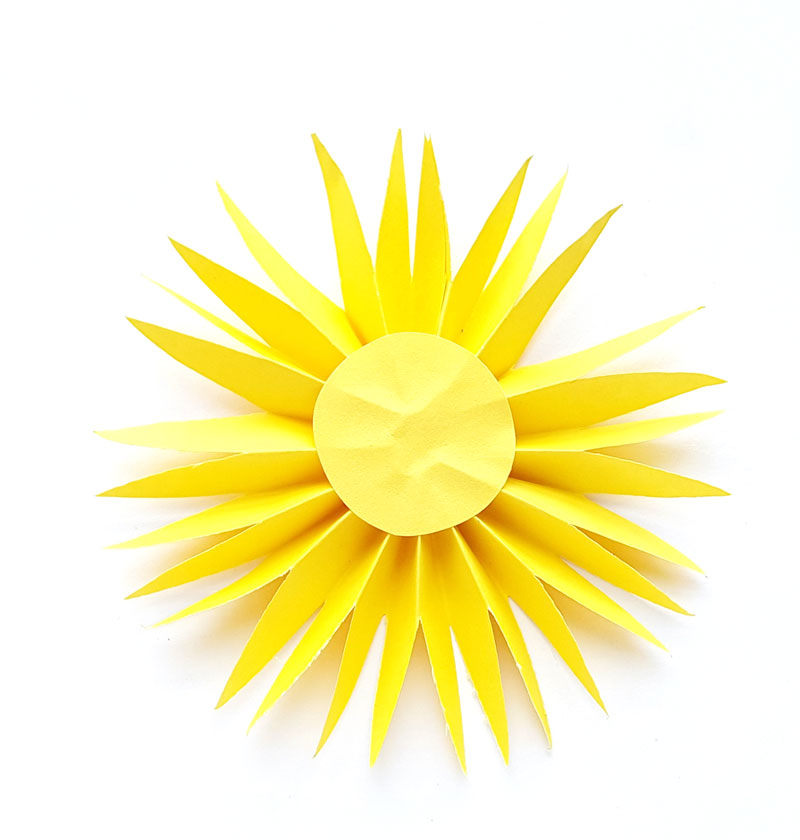 9. You're going to want to do these same steps with the other strips of paper.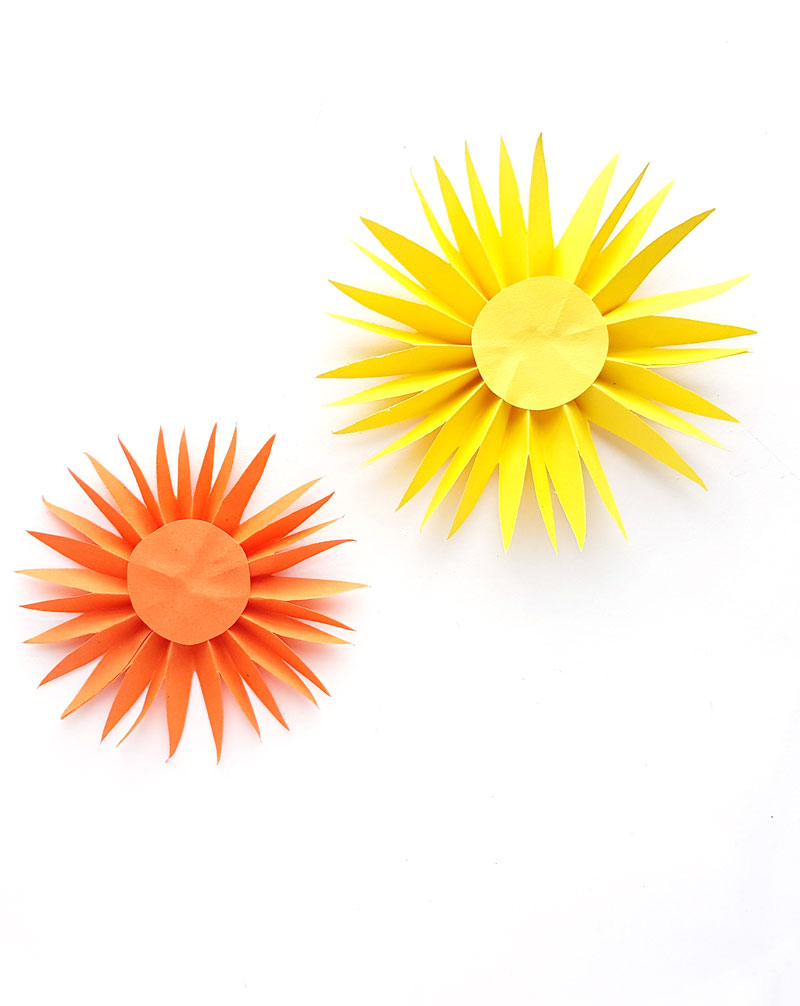 10. Once done, take and attach the small starburst onto the bigger starburst.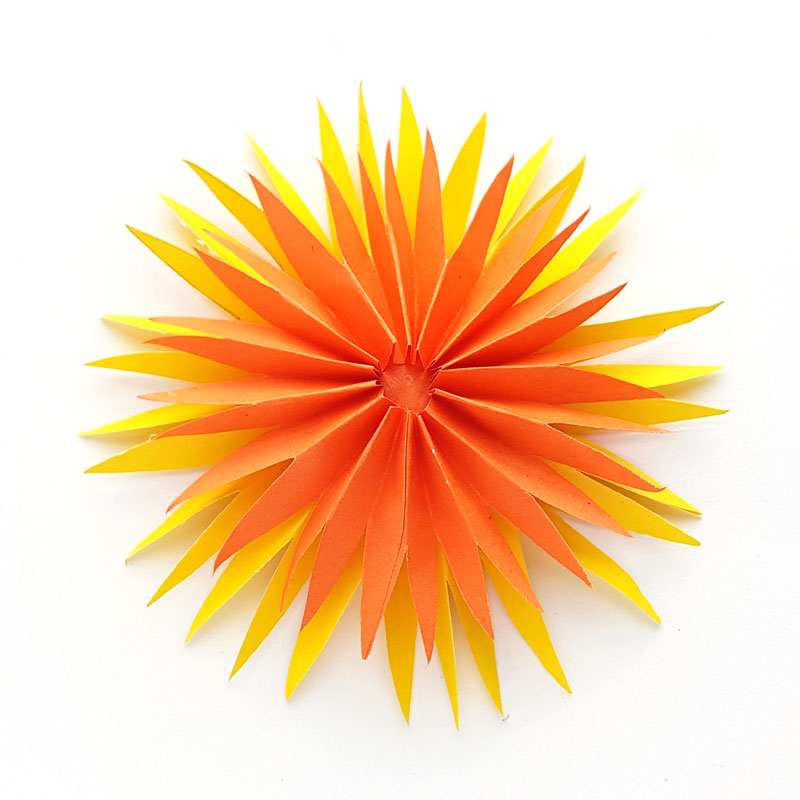 11. Finally, take the starbursts and attach them onto a popsicle stick to make the firecracker craft. Use your glitter craft sheet to make and cut out a star and attach it to the center part of the paper firecracker pattern.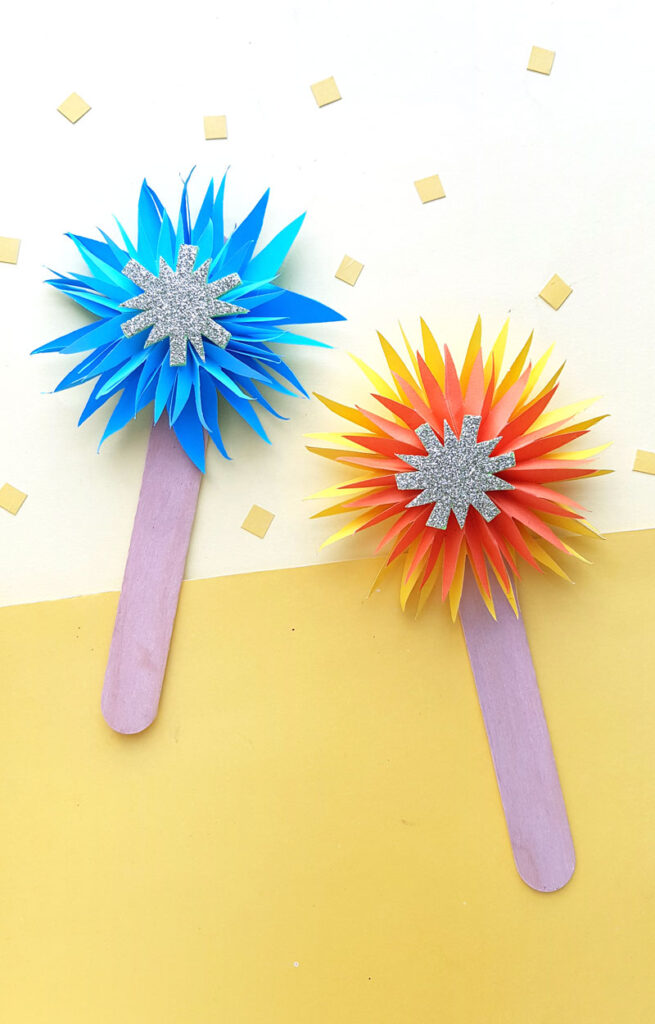 I hope you liked making this New Year's Paper Fireworks Craft! Are you going to make these to ring in the New Year?