If you're looking for a good STEM subscription box for kids, you may be confused with the differences between the many boxes out there that call themselves a monthly STEM box. In this post, I outlined the differences in a clear way so that you can choose the best one for your kids. Want something more play-focused? Check out these best toy subscription boxes. Disclosure: this post contains affiliate links.
After sharing with you the best craft subscription boxes for kids, I decided it's time to focus on a more purely educational box – the STEM subscription box.
I organized these by the key focus and gave a brief highlight for each one so that you can learn what makes it unique.
These tend to skew mostly toward science and engineering with some focused on technology. Math is harder to find so if you have a math geek, your options are more limited.
Of course, math is used in virtually everything so unless you're looking for just that, almost all of these boxes will work for the M in STEM! You'll see that there isn't anything here that's exclusively Math because I couldn't find any. Let me know if you know something I don't!
---
---
Best Science Focused STEM Subscription Box for kids: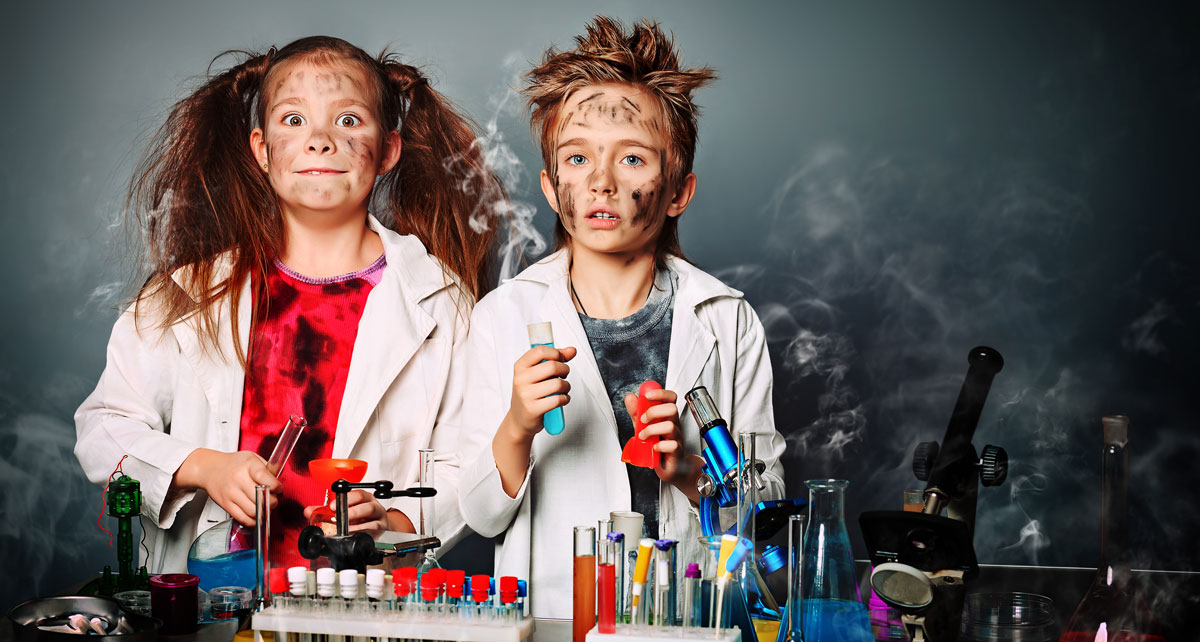 Age 5-12
Spangler Science Club features expertly-curated hands-on science experiments to do at home! They're designed to allow you to learn how to take them to the next level on your own so that your kids truly learning. The box is designed by Steve Spangler, of Mentos and Diet Coke fame.
Take a peek at it:
---
---
Technology Focused STEM Subscription Box for Kids:
Bitsbox:

Ages: 6-14
"Bitsbox is a crazy fun subscription box that teaches kids how to code!" says they're home screen and that's the best summary I can give too.
Get your game-obsessed child to learn how to code his or her own games on the Bitsbox website… and then play it on a phone! You can choose a digital-only (downloadable PDF) subscription, or choose from one of two options that include extras such as printed out projects with a binder, trading cards, stickers, and more.
They use Javascript/HTML5 short commands, whittled down to a comprehension level early readers can grasp.
Check it out:
---
Ages: 12+
Creation crate is less "pared down" than Bitsbox and focuses more on physical products rather than exclusively apps. Use use Uno R3 to learn circuitry, programming, and high-level problem solving. It's geared more toward big kids and adults and is a level above Bitsbox.
While Bitsbox focuses on coding, Creation Crate features electronics and coding side-by-side. Create things such as a color sequence memory game, a weather station (measures temperature, humidity and more), and an alarmed lock box.
Take a peek:
---
---
Engineering focused STEM subscription box:
Age: 14+
The Eureka Crate comes from the Kiwi Co family of boxes – possibly the company that made subscription boxes famous. I'll be frank and say that this is at the top of my current wishlist.
It comes with high quality engineering projects, such as an articulated desk lamp, ukelele, pencil sharpener… that sounds really cool to me! I think they make the perfect at-home dates too – forget the kids! I love that the end result is an actual physical item that'll be used again and again.
The age for this is teen and up, however I figure that if it's a family project you can go lower. If you want something similar for a younger age group, check out Tinker Crate (also from KiwiCo) that I placed in the broader STEM category. Kiwi Crate also contains a decent amount of STEM material.
Take a peek:
---
---
General STEM Subscription Box for Kids:
Ages: 9-16+
Tinker Crate is from the KiwiCo family of subscription boxes, skewing more towards engineering because that tends to be the most hands-on with a tangible result (and that seems to be Kiwi Co's style) It sometimes has other STEM subjects. It's an affordable option that gives you usable end projects – which is so satisfying for little ones!
If you want to go a little younger, go for Kiwi Crate (ages 5-8) which incorporates lots of STEM but is an overall educational/creative box.
Take a peek:
---
Age: 8+
Featuring both step-by-step investigation activities, and open-ended engineering challenges, Groovy Lab in a Box partners with Popular Mechanics to teach kids science and engineering!
Check it out:

---
Ages: 3-13, split into three different age group options.
The Amazon STEM club has a broader age range, because unlike all the STEM subscription box options above, which focus on projects, experiments, and learning, this one focuses on PLAY!
Yep, it's a toy subscription – but all the toys focus on STEM. What better way to learn than through play?
Amazon reviewers do point out that the older age-group boxes tend to be better and more worthwhile than the younger ones.
---
---
Have you tried a STEM subscription box for kids? Which is your favorite one? Comment below!