I created this list of the best toy subscription boxes for baby, toddler, and school age kids to help you navigate the huge amount of options that are available! You'll find a quick overview of each, who it's best for, and more tips. You'll find my overview of the best picks for craft subscription boxes for kids here, if you prefer that – the options below are focused on toys. Disclosure: this post contains affiliate links.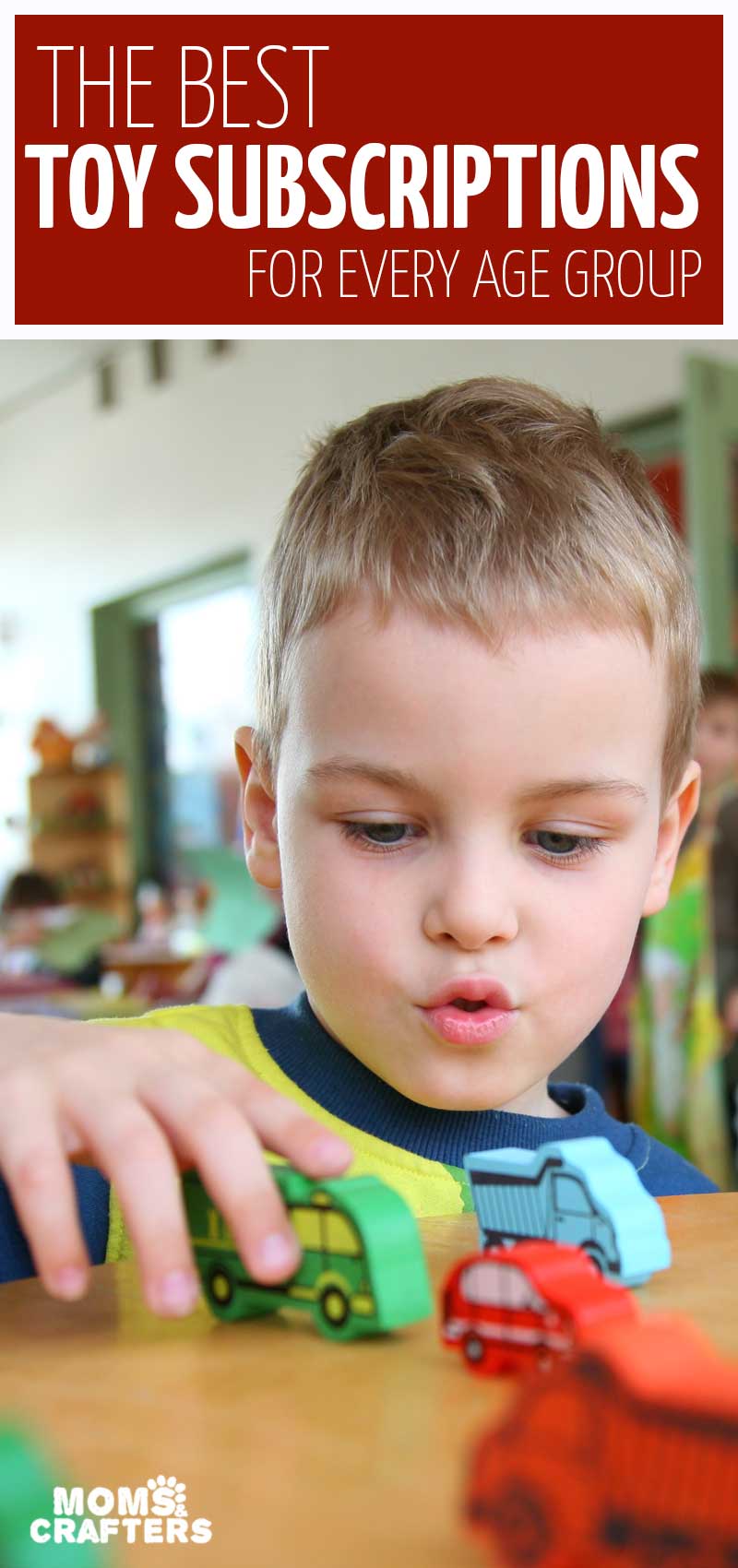 There are so many toy options out there… sometimes it can be hard to find the really cool ones, to figure out which one is best for your child's development. Or it could be you just want to give your child an epic gift – one that keeps coming.
Maybe you want a themed or educational twist to the toys you buy.
Whatever your reasons for searching out the best toy subscription boxes, I have you covered in this list. I've sorted it by age groups, and featured only boxes that have something unique about them – whether it's the quality of the toys, a focus on sensory stimulation, an educational twist, or just the fact that they are highly targeted toward a specific age group.
The best toy subscription boxes for babies, toddlers, preschoolers, and school age kids:
---
---
The Best Toy Subscription Boxes with options for multiple age groups:
Ages: 0-10
Toy Library is exactly what it sounds like – a toy rental subscription!
If your kids tend to play with their toys for a couple of weeks and then ditch them, this is the best toy subscription box for you! If you find yourself constantly purging expensive toys and not understanding why you bought them and couldn't just borrow them, then this is definitely for you.
It's very affordable considering the value of the toys you get. It's a credit-based program. Depending on your subscription choice, you get monthly credits. For example, if you get the $19.95 subscription, you get to borrow $80 worth of toys (2 monthly credits). If you get the $29.95 subscription, you get to borrow $160 worth of toys (4 monthly credits). Or choose a yearly subscription and you get two months free. These fees cover all shipping fees too – you don't pay any separate shipping fees – back and forth!
The toys are shipped clean and sanitized, and they have a board of experts there to advise on developmental stages. Each shipment comes with a prepaid return label so you don't have to pay separately to ship it back.
This is my favorite of the best toy subscription boxes for siblings to share! I love the waste-avoiding concept, and the fact that children get to explore so many different options, find their favorites. And if there's a toy you really want to keep? You can then purchase it at a discounted rate. Now you know which are worth really spending on. Occasionally, your rental toy also comes with a note that it's yours to keep!
Some examples of toys you can get:
Popular LEGO and K'nex sets
Popular robot toys and robotics/STEM sets for older kids
Stacking and electronic toys for babies
Leapfrog and similar learning toys for toddlers
Many more options from top brands.
They also don't penalize you for normal wear – including a minimal amount of lost pieces. So if you got that set and lost 3 pieces, no worries – that's normal!
Learn more and subscribe here!
---
---
The Best Toy Subscription Boxes for Baby through toddler: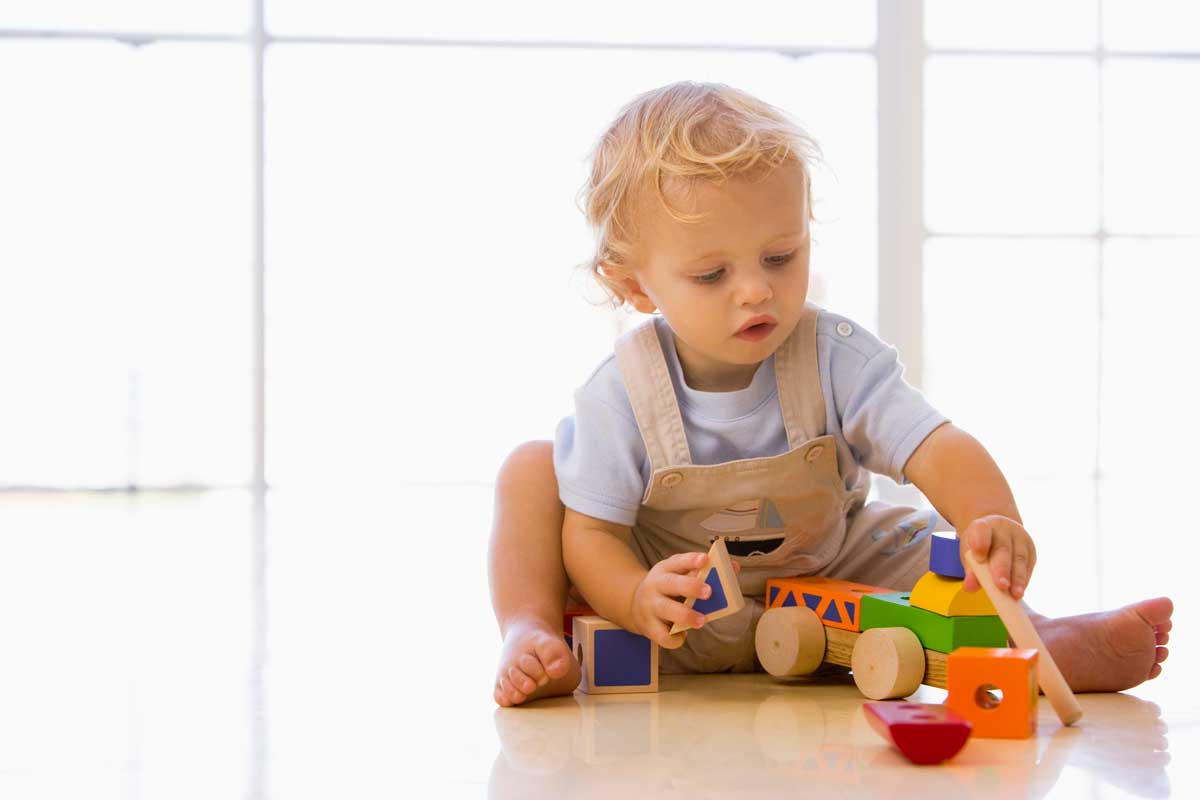 This subscription box is a general baby box that includes both toys and other necessities. It's designed for pregnancy through preschool, and includes a wonderfully-valued assortment of four or more full-sized products. The retail value of the box is always $45 or more.
A typical box might include a toy, a book, a baby care product, a feeding product, etc.
The boxes are curated by a committee of expert moms who look for innovative, high quality products to include. They include award-winning toys from top brands, as well as top-reviewed products.
Learn more and subscribe here!
---
If you want toys, toys, and only toys for your baby or toddler, Didis Toy Box is one of the best toy subscription boxes for babies!
The boxes feature heirloom-quality toys that are designed to last for years. You get 2-4 full-size toys every month. These are the kinds of toys you'll want to display on open shelving because they are so beautiful! They are designed according to your child's developmental stage, to foster milestones and educational play.
Learn more and subscribe here!
---
This quarterly (four times a year) box features 3-5 toys for ages 0-3 years old. These high quality toys encourage learning and educational play. They are curated by experts and designed to meet the needs of your child.
Learn more and subscribe here!
(If you loved this, you'll enjoy reading about the best baby products under $25 that seriously saved my sanity!)
---
---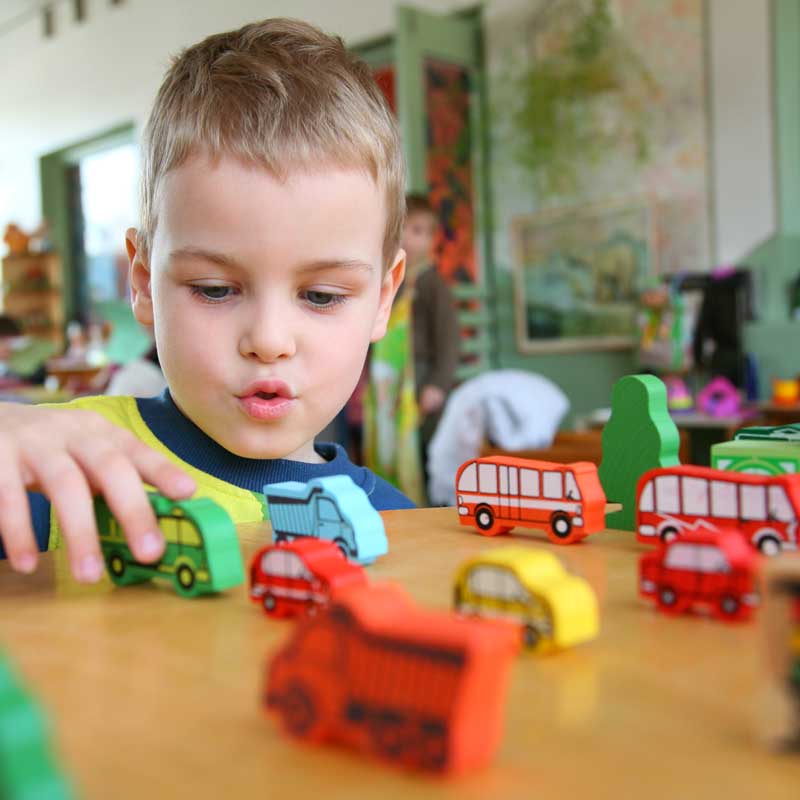 The Best Toy Subscription Boxes for school-age kids:
I am a HUGE fan of sensory toys – they're those little things that surprisingly occupy kids for hours. While some children have specific needs that make these toys sanity-saving tools, even children who don't have a diagnosis often can use extra sensory input.
This OT-curated box contains 5-7 toys, allowing you to spread out the goods over the entire month, use them as incentives, or just pull out a new one as needed.
Learn more and subscribe here!
---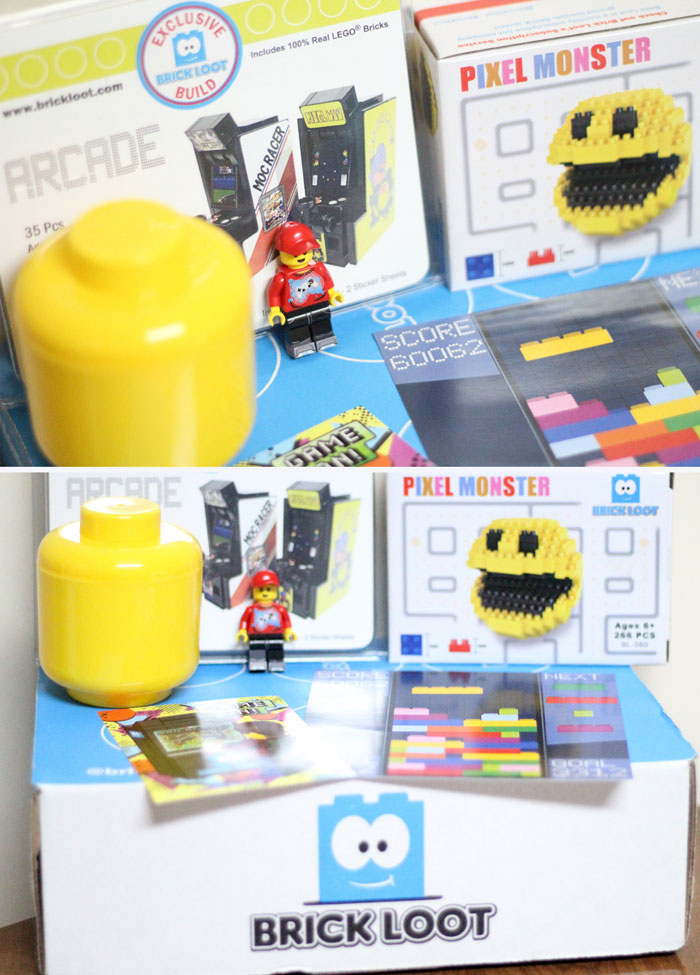 Got a LEGO fan?
This very specific box is perfect for your brick lover! It includes 4-8 items with a retail value of $45+ and can include the following:
A custom build with LEGO bricks (in every box)
Exclusive minifigures
LEGO Accessories
LEGO compatible products
The newest brick items in the market
Learn more and subscribe here!
---
If you travel a lot, this small-toy subscription is perfect for you! You can choose boys or girls so if your child has very specific interests, choose accordingly.
The items tend to be smaller in this one, making it a great subscription box for incentives, reward chart prizes, and more.
Learn more and subscribe here!
What are your best subscription boxes for kids? Comment below!