The cool gear travel potty is an essential for any moms traveling with a toddler. Read on to learn how that and some of their other items will vastly improve your trip.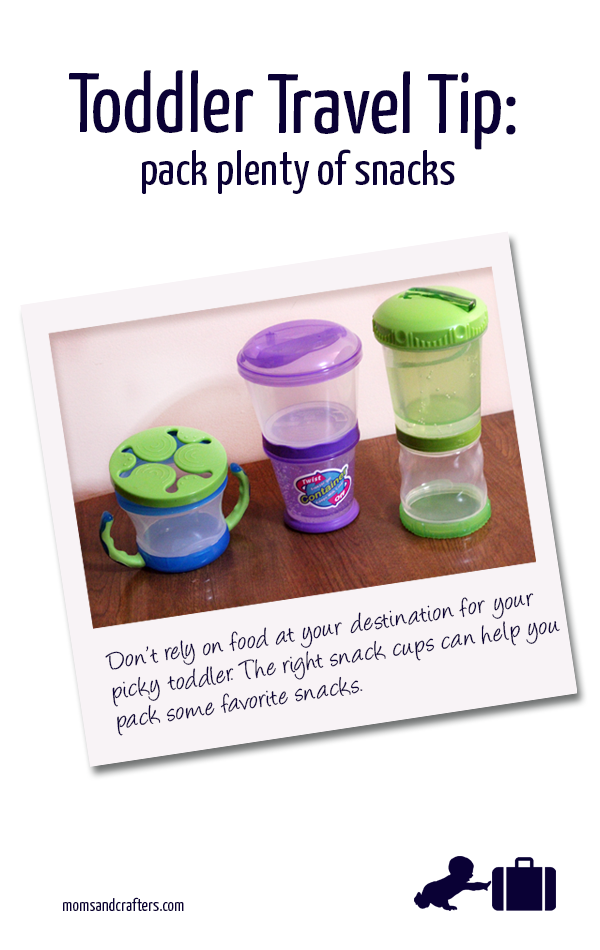 Having the right equipment can help make traveling with your toddler so much simpler. Cool gear makes some great travel items that have a non-toxic freezer gel in the lining. Here are some of my favorite items to have along when traveling with my tot:
For the soon-to-be panty wearer: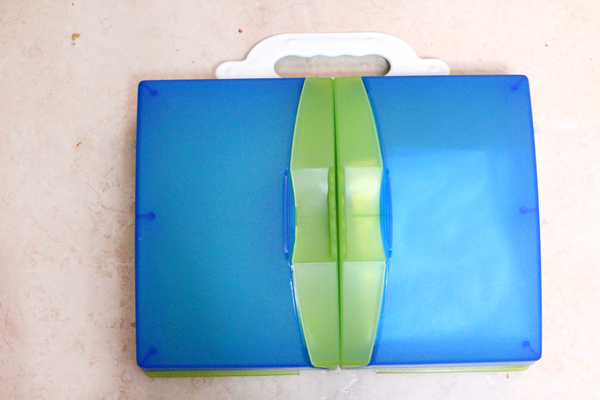 It used to be that potty-training (or new-to-the-potty) tots simply couldn't travel. With Cool Gear's Travel Potty, that's now history.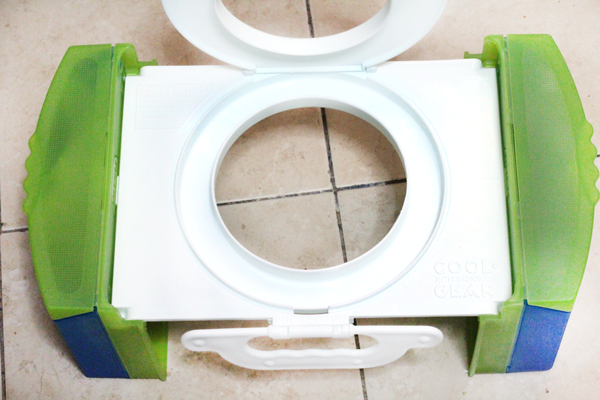 Favorite Features: It folds up to nice and small size, and includes a carry handle. Side storage means there's space for extra bags. I love a travel item that's self-contained! It uses gallon bags that are easy to dispose of. It's really lightweight so if you are traveling by air with a weight limit, you can pack it in your suitcase with no weight worries.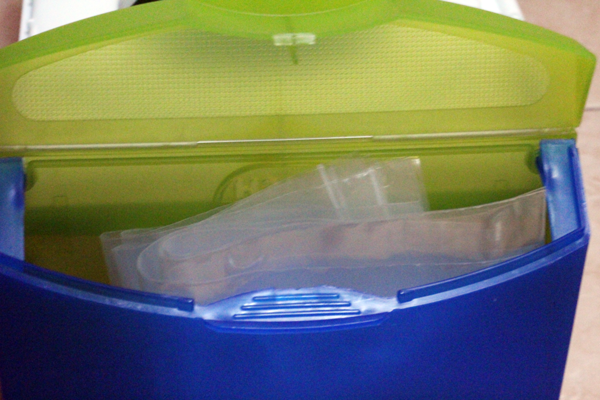 My thoughts: This is such a convenience that I'd even use this as a regular home potty. Since I try to be semi-crunchy, I'd upcycle my produce bags for this instead of constantly using new ones. Obviously, this will help you for long car rides (or even a local trip with easy car access) – though on a plane, you may want to pause the training. Use it at your destination as well!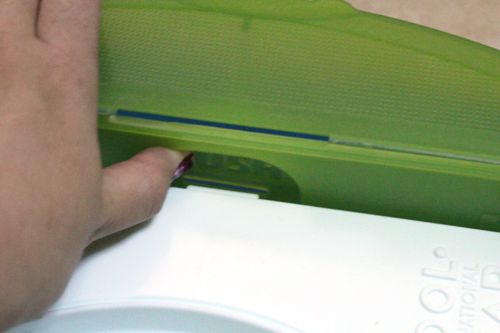 For the picky eater (or not):
Never rely on food on the plane! Make sure you bring along some healthy foods and always hydrate a lot. These BPA free items will help you bring along some favorite snacks: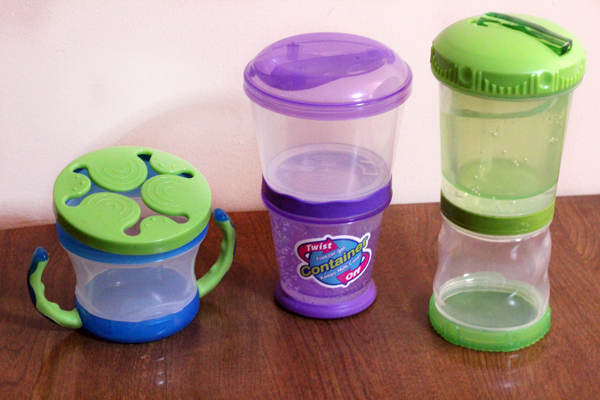 Snack Grabber 9 oz container – We've tried a few snack cups with my baby. Usually he just opens it on his own, as he's frustrated that he can't get the snacks out. With this one, he was able to, due to the softer top, and the larger opening. I love it! Plus, the handles make it super easy to hold.
SnackTime container – The top section on this snack container has freezer gel, so your child can drink his juice cold. It attaches to a twist-off bottom that's great for filling with a favorite snack. It has a straw cap, making it great for toddlers to sip on.
Cereal on the Go – Yup, it's a container designed for cereal! The bottom has a freezer gel lining so your milk won't go bad. The top holds cereal and then doubles as a bowl And the lid stows a fold-out spoon.
For the whole family:
I'm definitely not a believer in wasting money buying travel size products, but what do you do if you're traveling with just a carry on? Or just traveling light in general? Cool Gear's Go Gear 3oz travel tubes come to the rescue. These are high quality, easy to fill, and are carry on approved. Reuse them many times – it'll pay for itself! With our curly hair, my husband and I are very concerned with which shampoos we use, both for ourselves and our baby. This is a perfect way to bring some along – even if we are just visiting relatives for a weekend!
What are your travel essentials? Do you bring along food? Have you ever tried traveling with a potty-training toddler?
Disclaimer: I received the products mentioned above to facilitate this review. All opinions are my own, and I only endorse products I would personally use.
For more toddler travel tips, DIY's, and essentials, click on the image below: