Make this easy DIY wire wrapped bangle as a gift or to keep for yourself (yep, I kept mine. You may have seen it on my hand in a video or two already… )
Disclosure: this post contains affiliate links.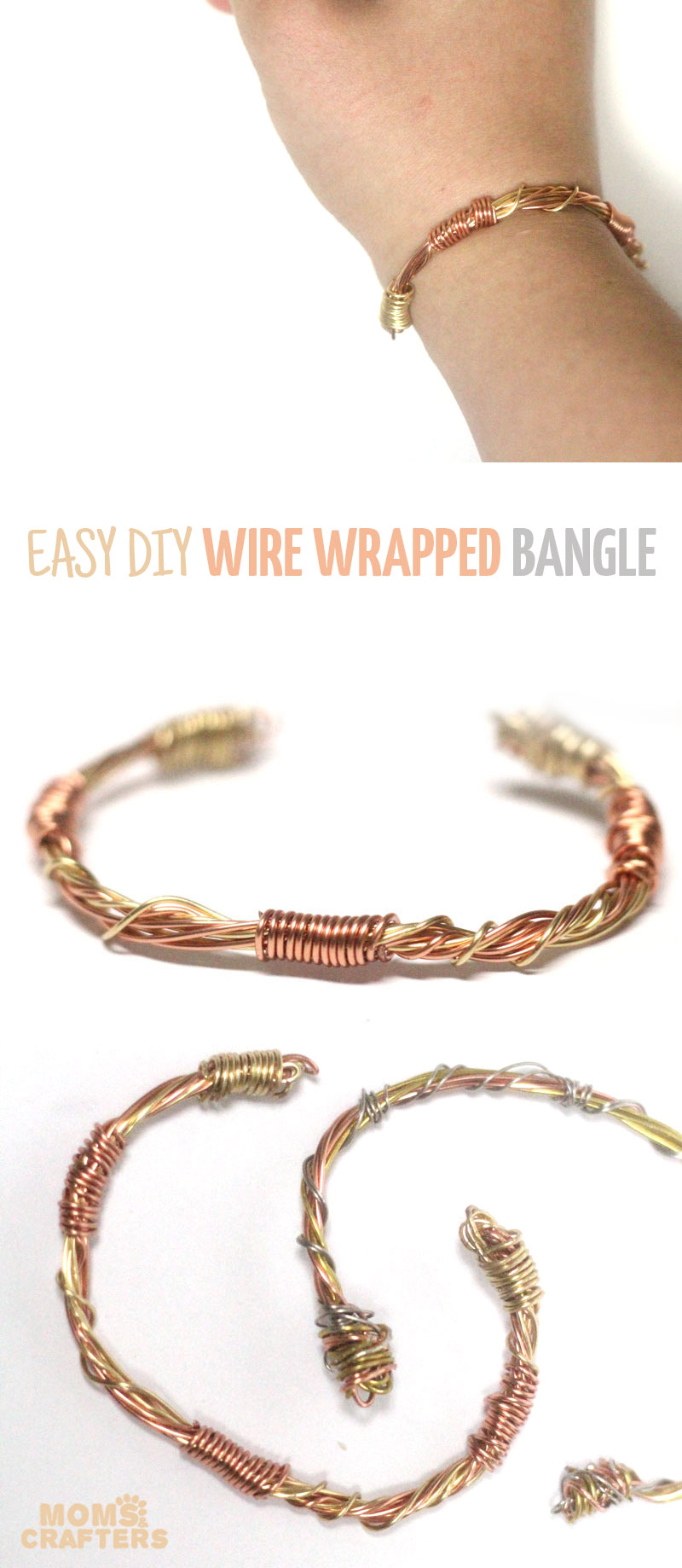 Sometimes you have a craft that you're REALLY excited about, and not only does it fail, but you learn that it's completely unrealistic. And sometimes you manage to turn the shredded remains of said craft into something totally awesome…
This wire wrapped bangle is the result of a hopelessly failed craft.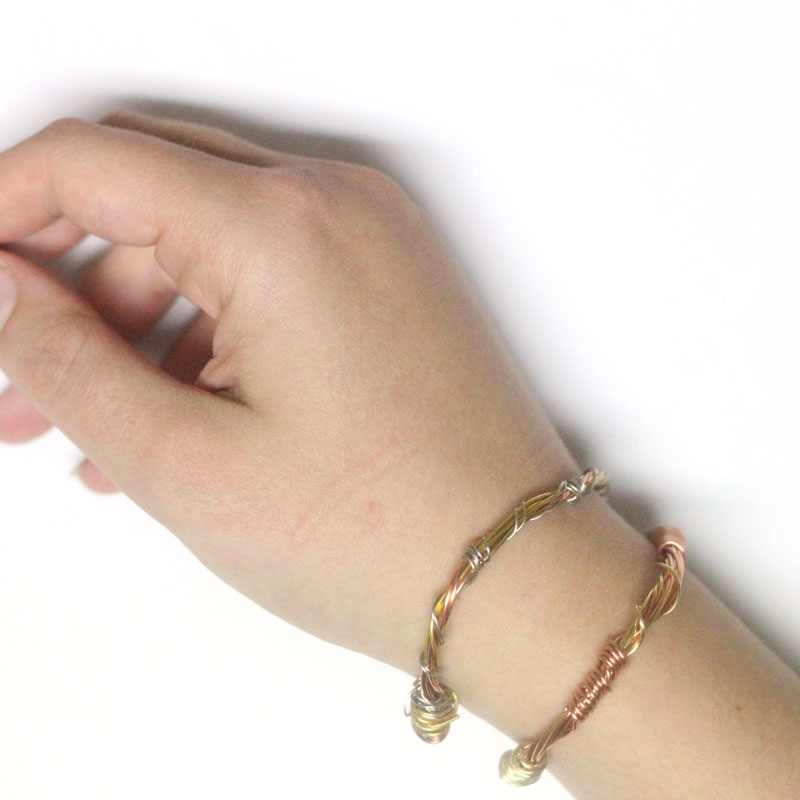 I'm so glad I was able to turn this one around, because I am absolutely in love with the bangle… I wear it all the time. I made another using wire off the spool, not from a failed craft….
The thing with making a wire wrapped bangle that has personality is that you really do want wire that has been through something. So unless you've actually botched a craft as well, you'll have to fake it. It's not that hard. Just wrap a couple of the strands around something (such as a pencil, a strand of beads….) to add some kinks and personality, and then remove it.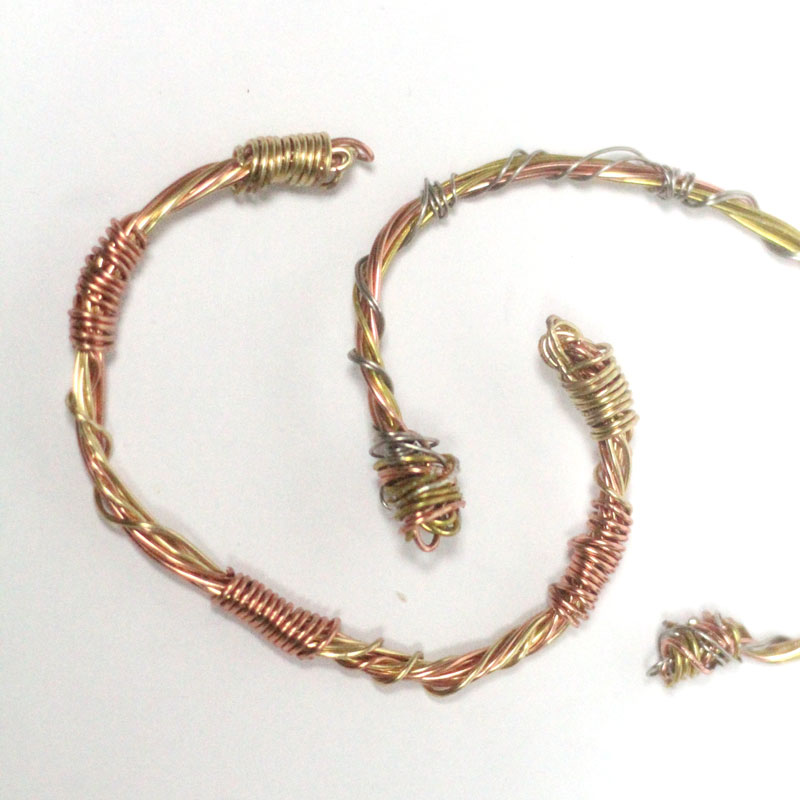 This DIY wire wrapped bangle is perfect for stacking or for wearing alone. You can stack it with another bangle or with a favorite bracelet. The bracelet pictured here is from Kendra Scott and it goes so well with it.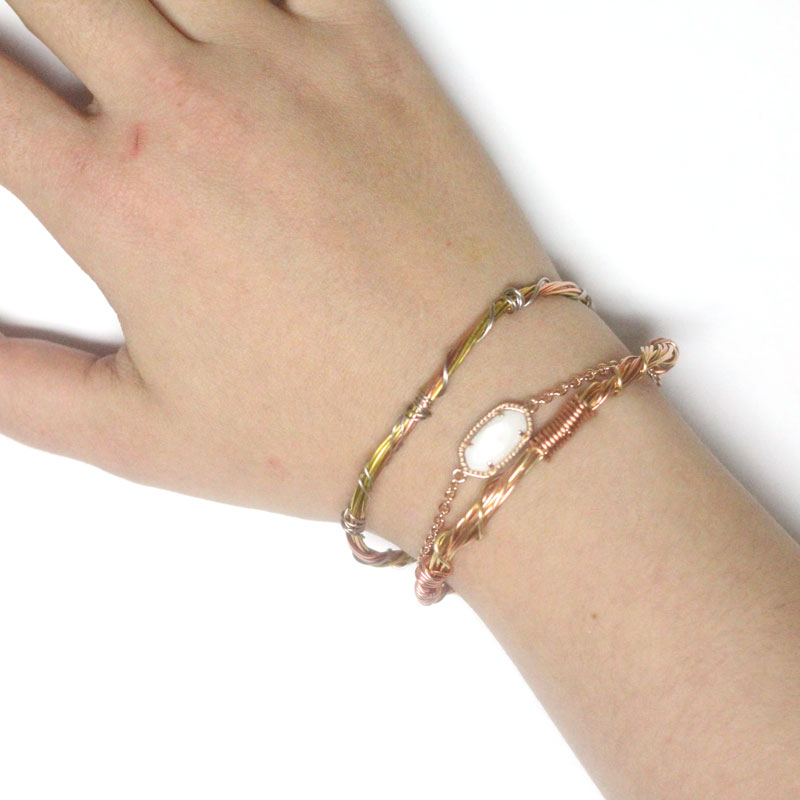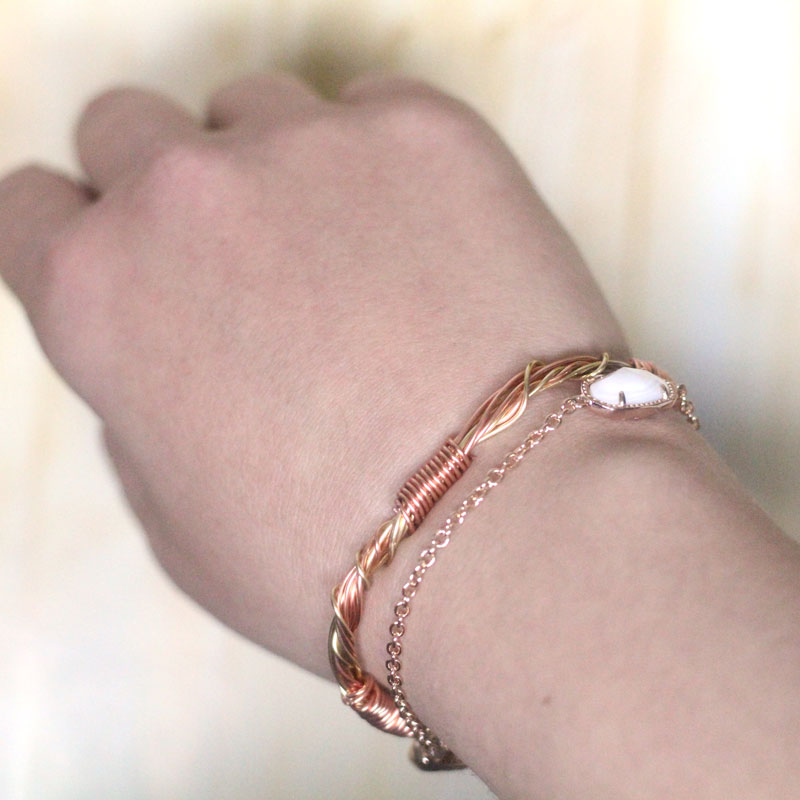 Check out the video tutorial, or scroll down for step-by-step photos:
What you need to make a wire wrapped bangle:
20 gauge wire – I recommend using different tones. I used copper, gold tone, and silver tone. 20 guage refers to the thickness and is the "sweet spot" for this project, since you want it to be solid, but you need to be able to work with it too…
How to make a wire wrapped bangle:
1. Cut a bunch of wires in a color or two.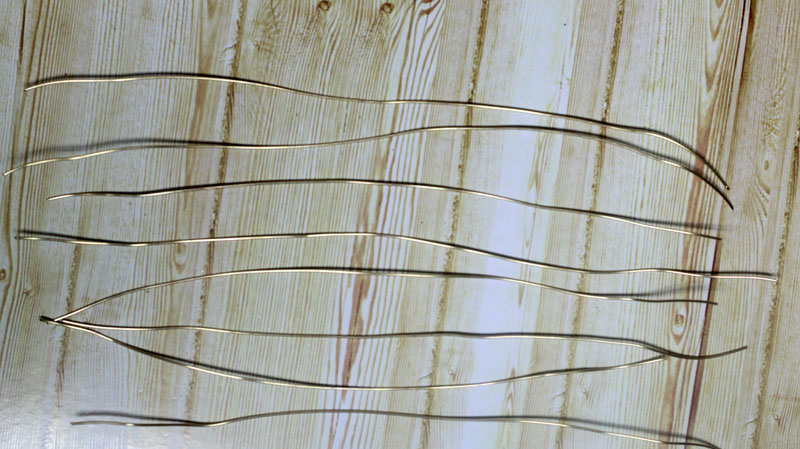 2. Kink them, twist them together, wrap them around each other, and make it as messy as possible – while still looking nice.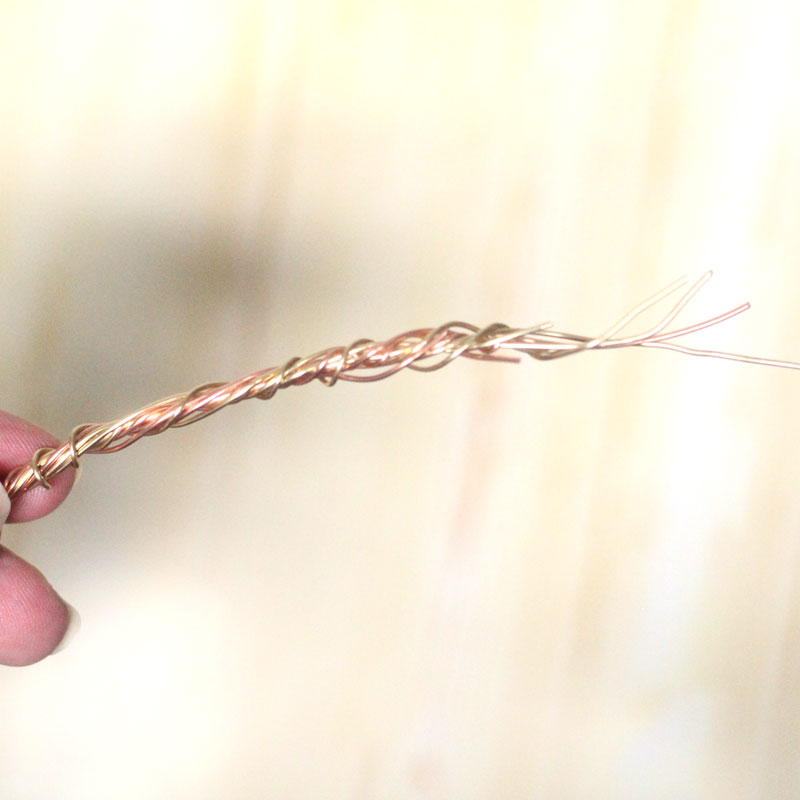 3. Wrap a neat bit of wire in about three increments to pull things together.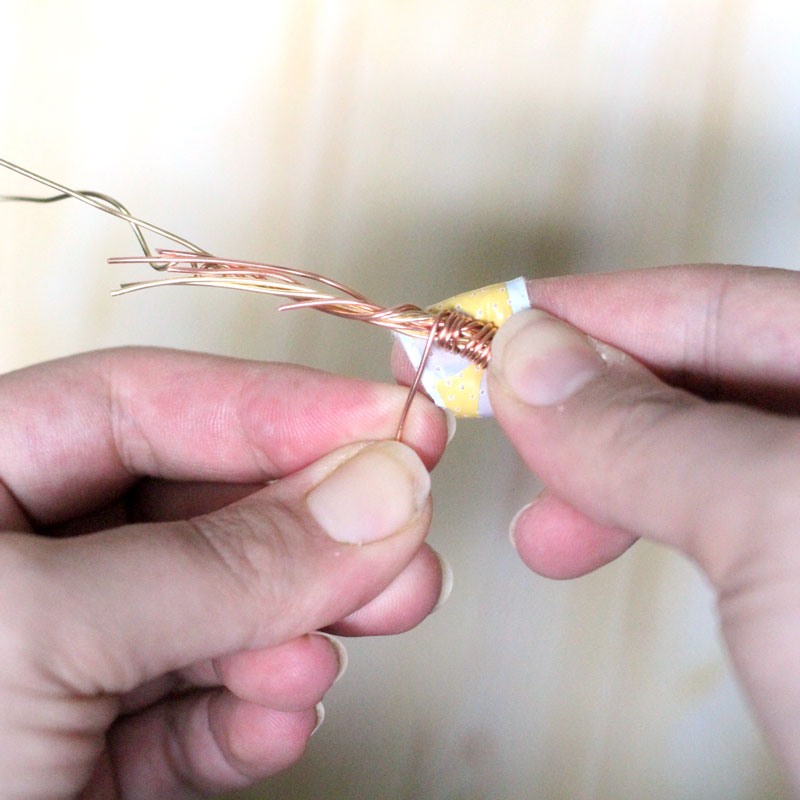 When you trim it, make sure to squash down/tuck in the ends so that they don't scrape your hand when you wear the wire wrapped bangle.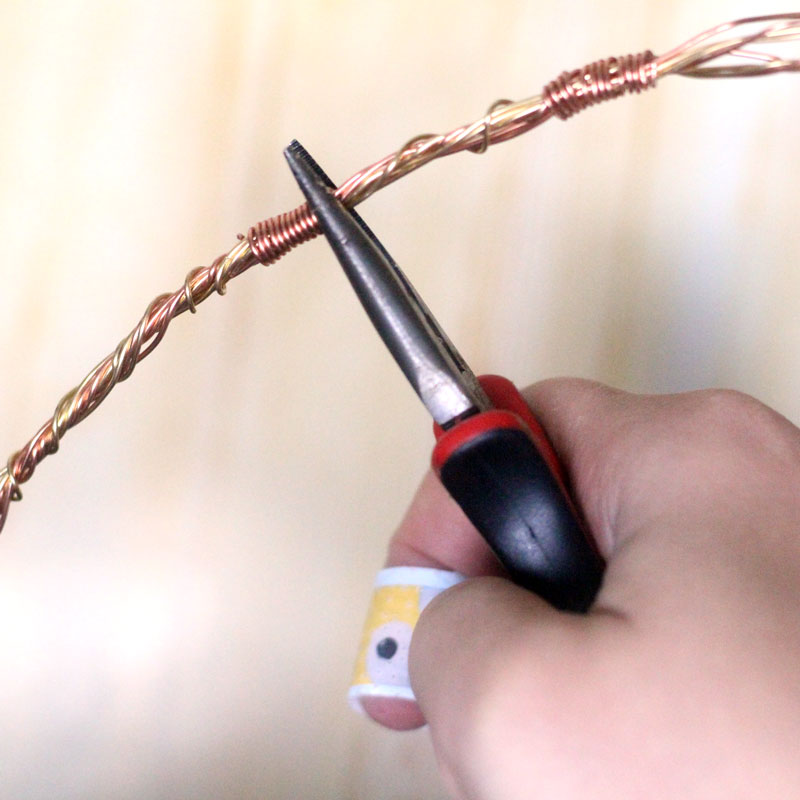 Your wires should now look something like this: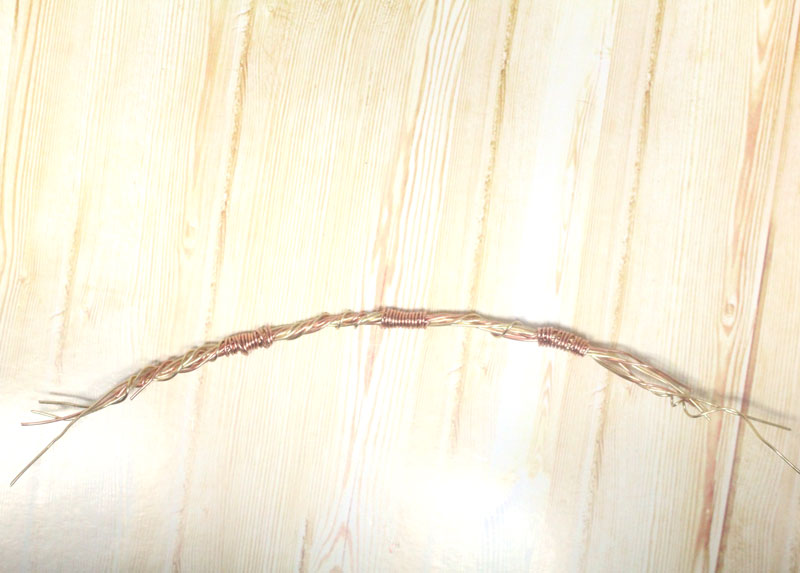 4. Curve it into an arch. Now may be a good time to measure it for size, but make sure not to poke yourself with the loose wires.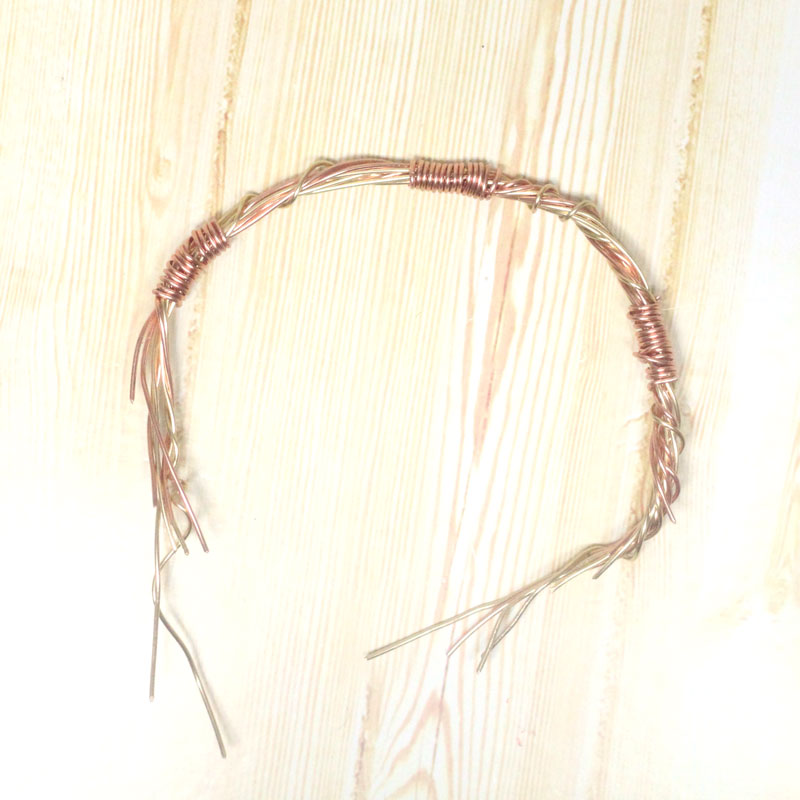 5. Fold over the wire ends, sizing your bangle.
6. Trim any long ends.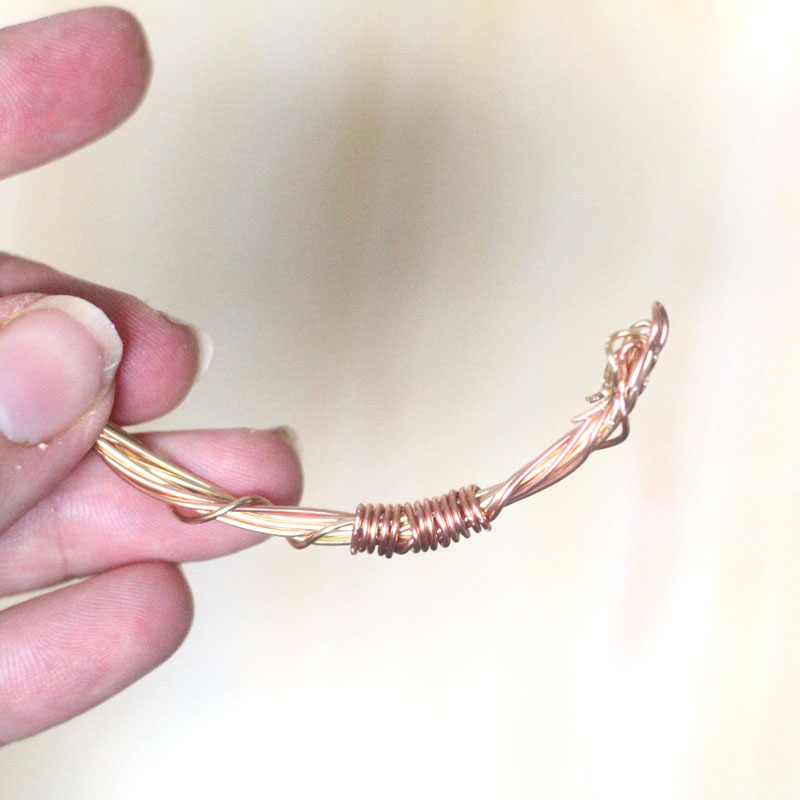 7. Wrap a neat coil of wire around those ends, making sure all the sharp edges are covered. Tuck the ends of this wire coil as well.
Your wire wrapped bangle is ready to wear and enjoy!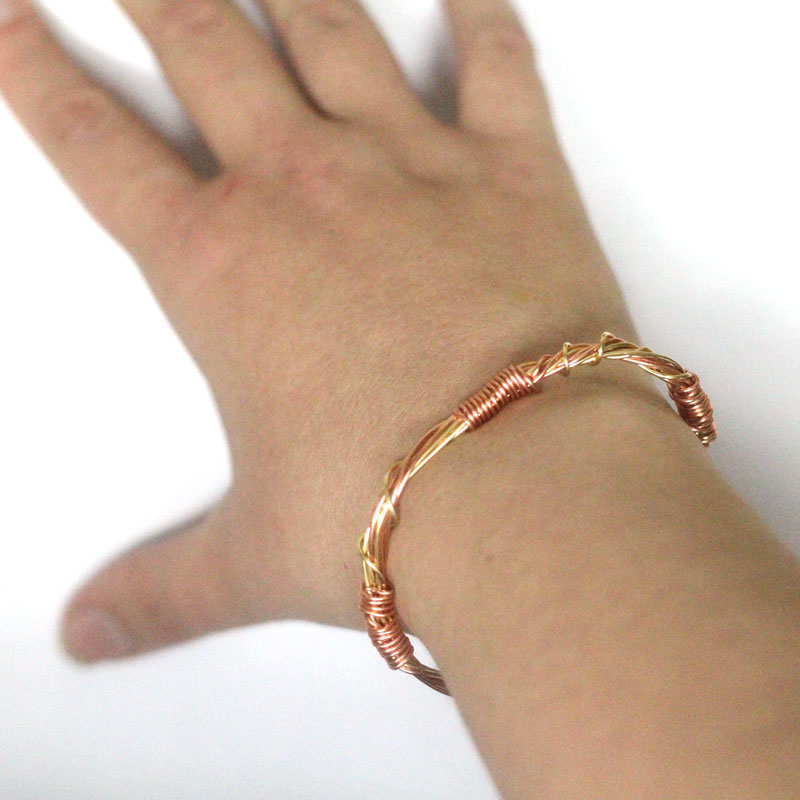 You can resize it any point and bend it to the right shape. When you make it the right size, it will stay securely in place and be comfortable to wear.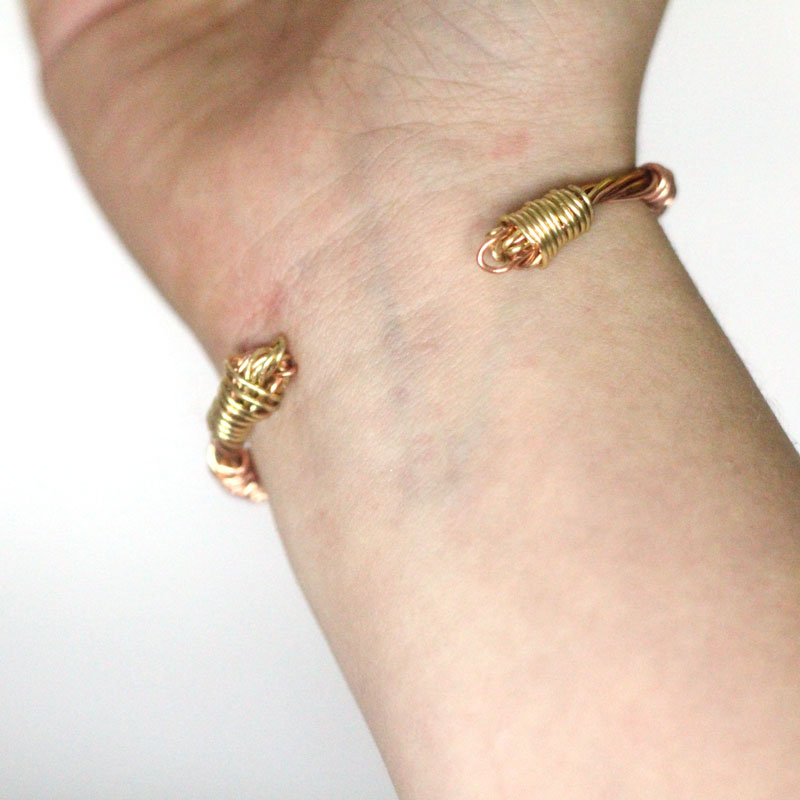 This is literally the only bangle I can actually draw and DO things with around my wrist.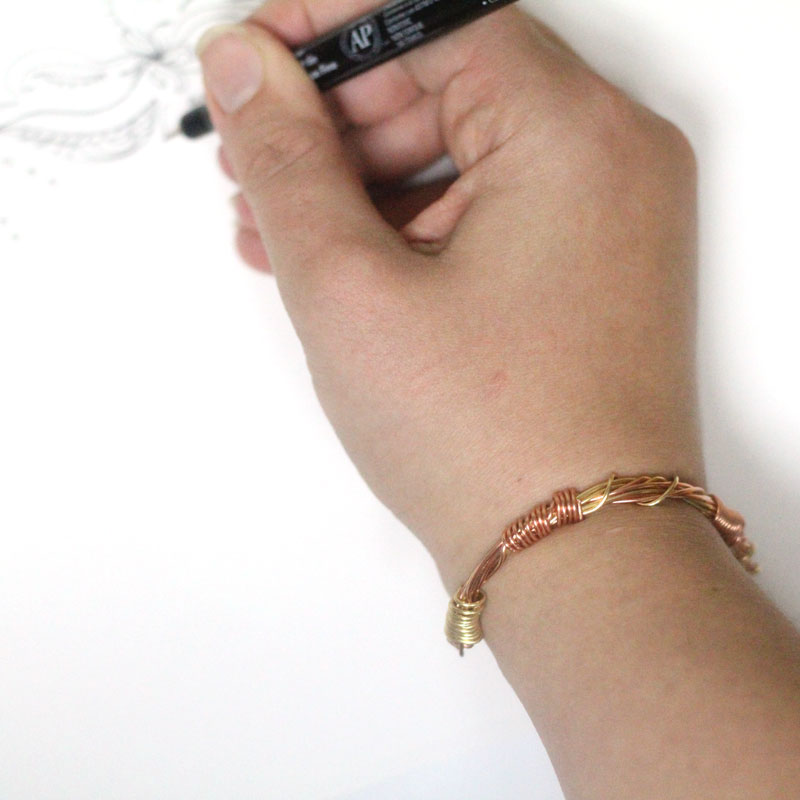 As you can see, my craft fail turned into quite an amazing jewelry making craft! I hope you enjoy…