Gift Wrap Tutorials: Personalizing a gift brings it to a new level. It's the one extra thing I try to do each time I give a gift. While I often try to make my gifts, sometimes I do purchase. Making my gift wrap is a an easy and quick way to add meaning to it.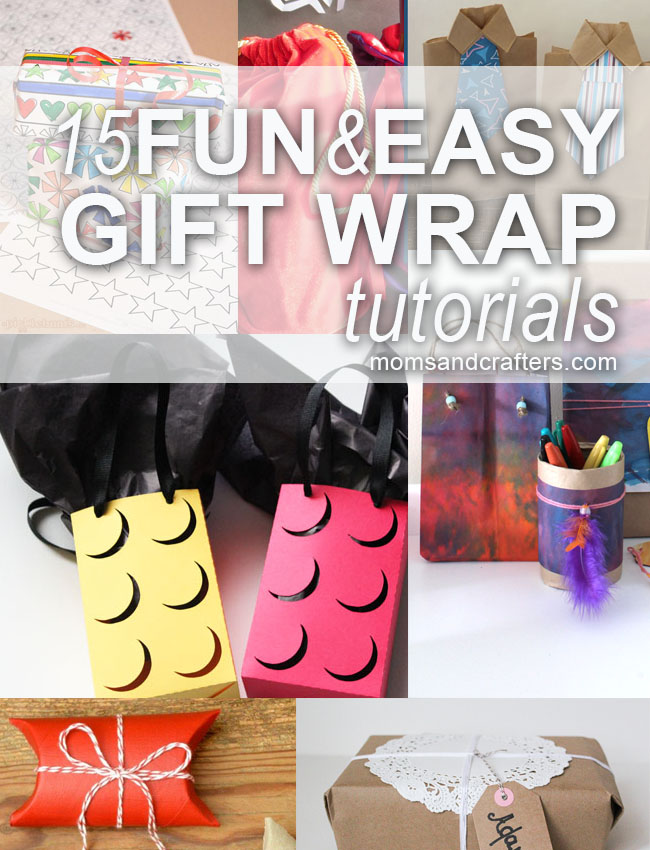 When children give gifts, it's sometimes hard to make it actually come from the child. Usually there is a parent sponsoring it. Often, the entire gift is actually done by an adult, in the child's name. Wrapping a gift in personalized gift wrap that the child created will accomplish two tasks: First, it'll boost the child's confidence, allowing him or her to feel more attached to the gift. Second, it'll make the gift actually come from the child, maximizing the connection that gift-giving creates, and teaching the child to give in a more realistic manner.
Of course, this will also help you save money. With the holidays coming, every penny counts. Everyone is looking to save at this time of year, and gift wrap is one of the easiest ways to cut back.
A few days ago, I created for you free printable holiday gift wrap files to download and use.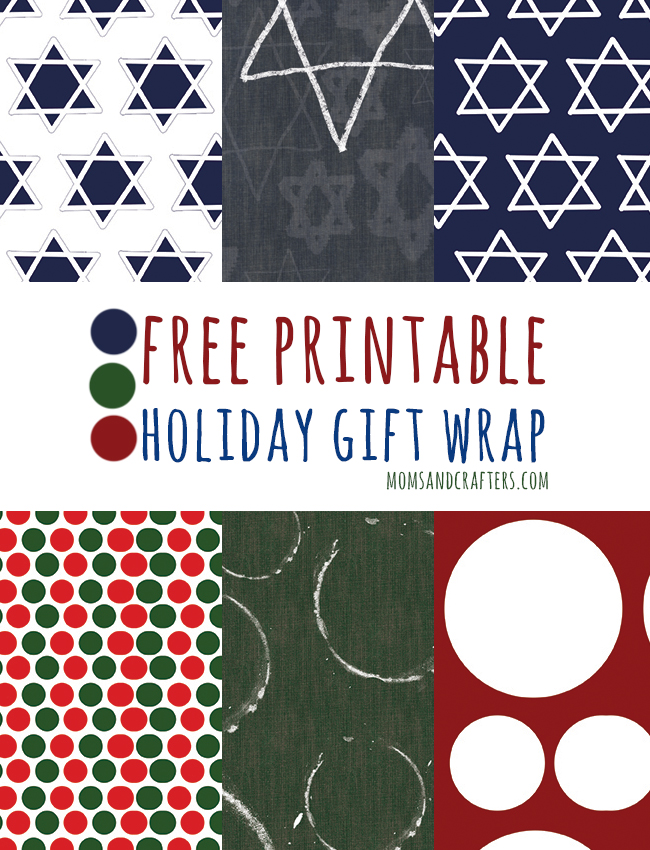 Now, I have collected some of the best gift wrap tutorials from fellow bloggers to give you more options. These tutorials are catered toward all ages – some for adults, some children, and some for both – to follow through with my motto that "Arts 'n Crafts Come in All Sizes".
15 Fun & Easy Gift Wrap Tutorials: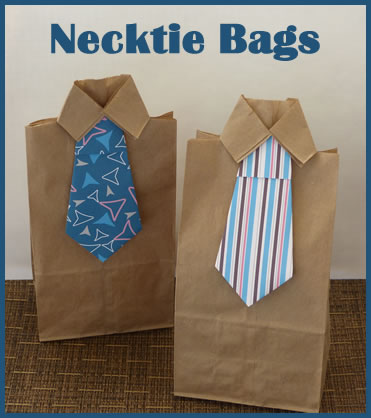 These adorable DIY Necktie Gift Bags will charm the man in your life – whether it's Dad or Husband. Check out the tutorial from Kid Pep.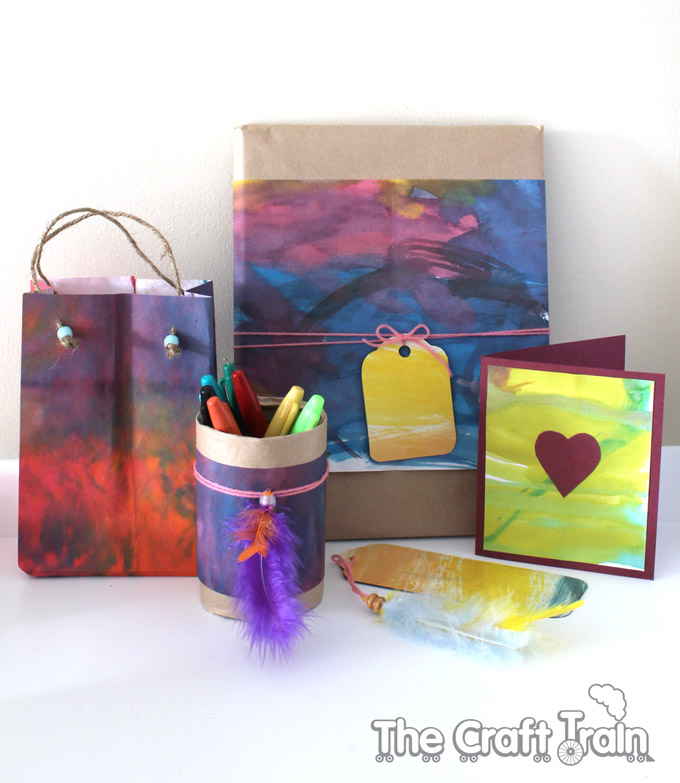 I love how Craft Train's tips for repurposing kids art into gifts. It adds value to your child's creativity, and gives you something to do with that artwork that's just lying around.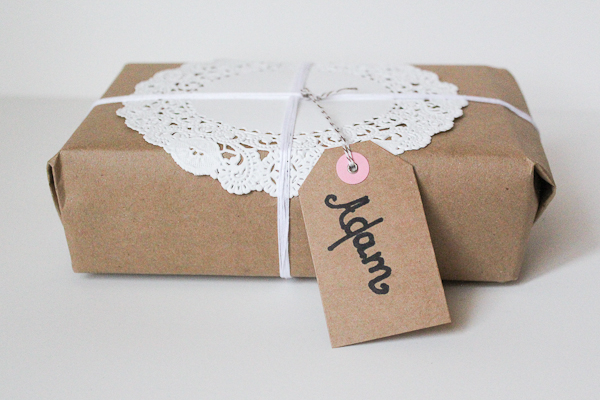 Our Mini Family leans more toward the elegant with the doily trick. Check out this gift wrapping tip on their site.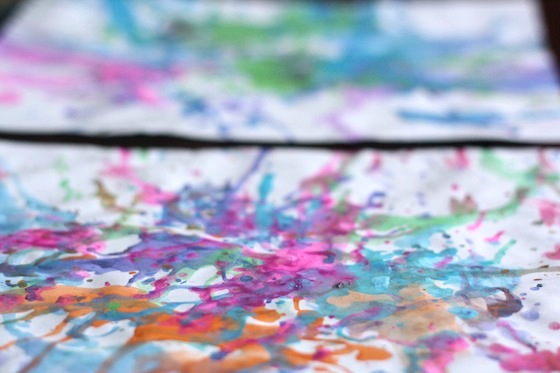 How cool is this homemade wrapping paper from Happy Hooligans, one of my favorite blogs for children's crafts? It brings out the kid in me, as I want to try it too… Now I just need to get me a blow dryer… !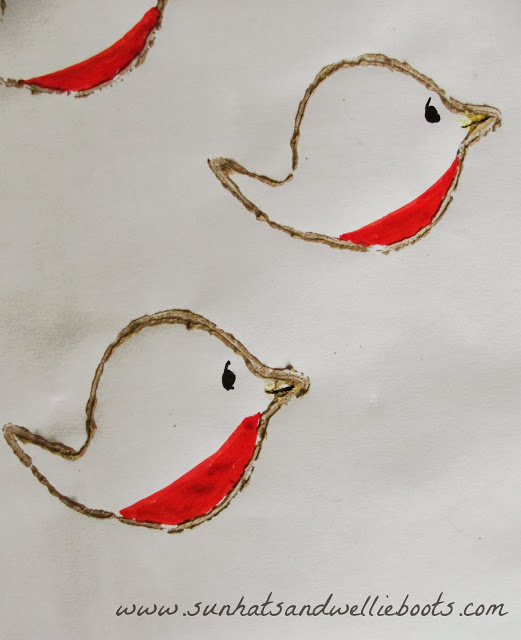 Even the most mundane items in your home have a second life… as Sunhats and Wellie Boots has shown us in this Chrismas shapes print making tutorial.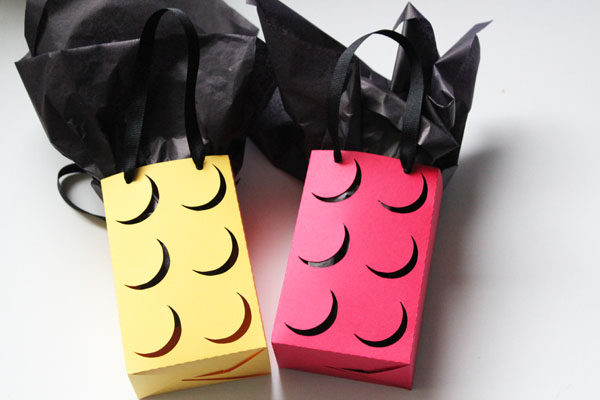 They'll never guess you DIYed these adorable lego inspired gift bags! Tutorial can be found on the 30 Minute Crafts blog.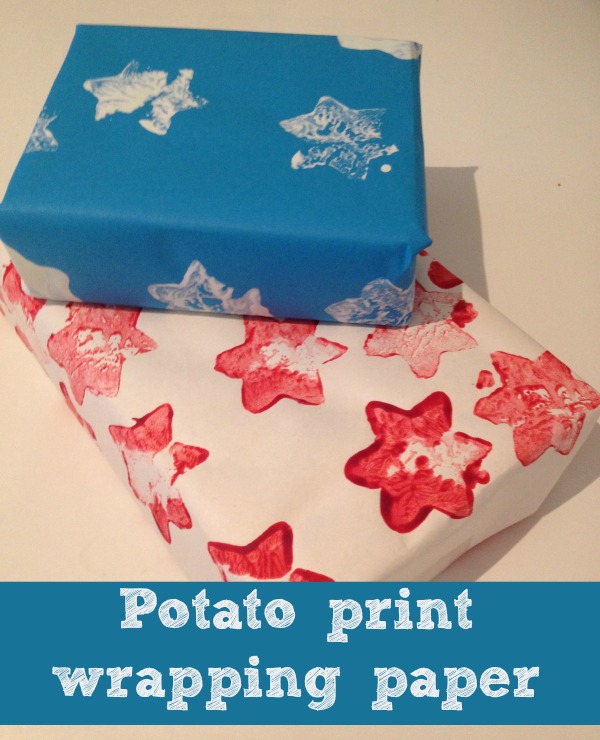 Another fun print idea, this one uses paint in a more measured and calculated manner. We all did potato prints as children, and now Mum in the Madhouse teaches us how to make potato print wrapping paper.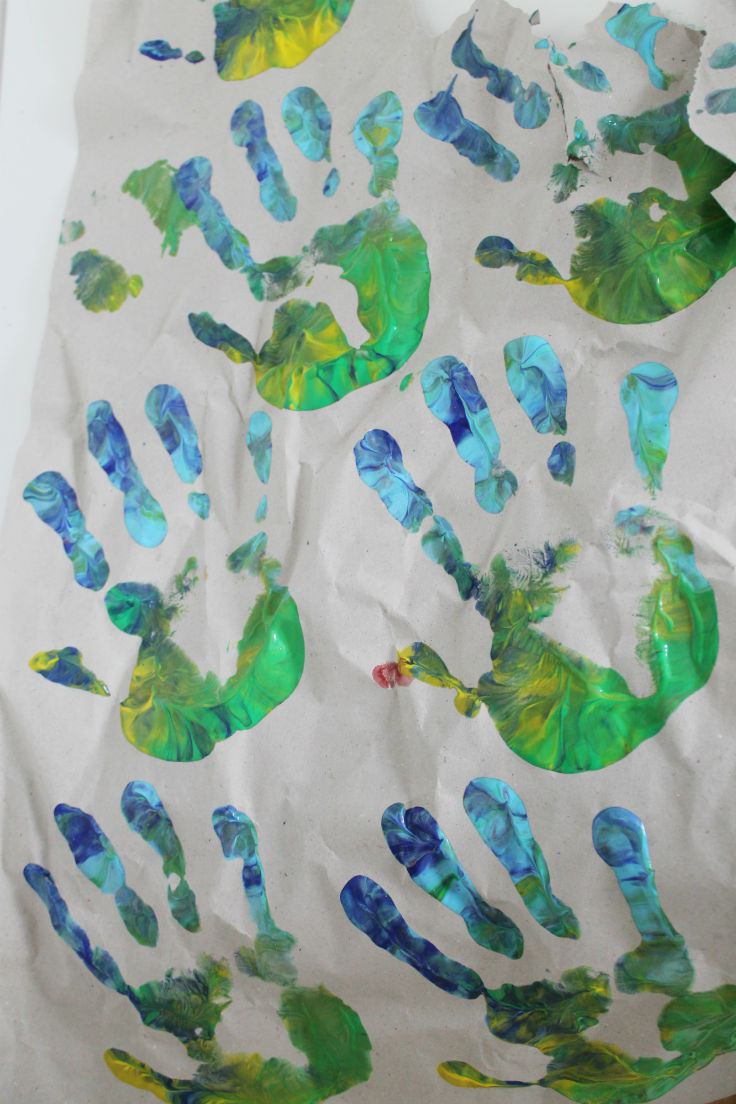 Including an actual hand print takes the term "handmade" to a new level. Check out In the Playroom's homemade wrapping paper activities.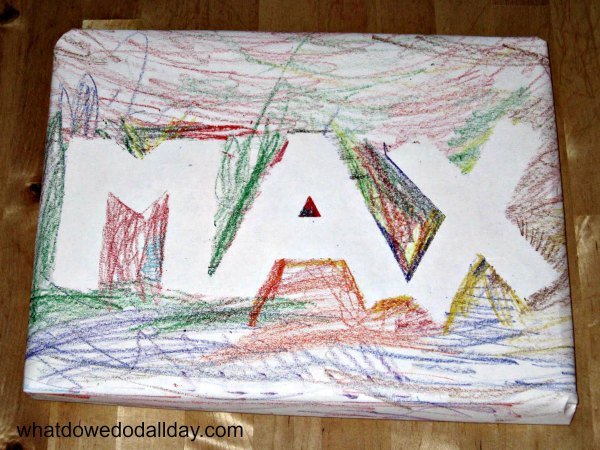 This is another very personalized handmade wrapping paper idea, from What Do We Do All Day. Any child (or adult) that can color can do it – I'd try it with air brushing…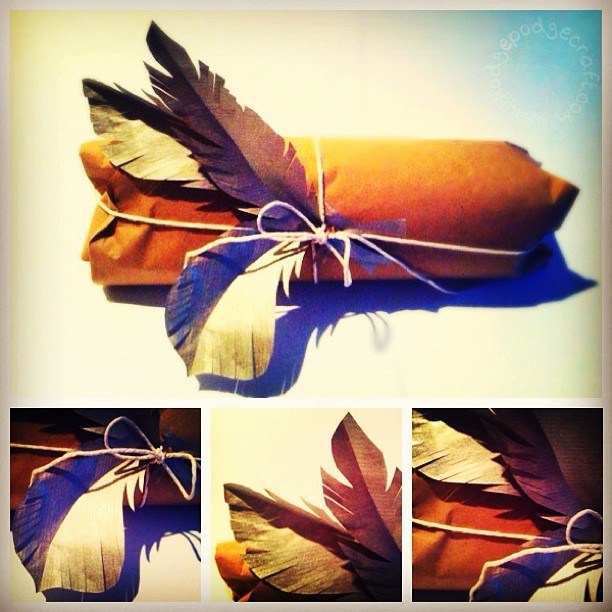 What a cute and creative idea, from Hodge Podge! She tells us how to wrap a gift in beautiful paper feathers, and says it only took ten minutes!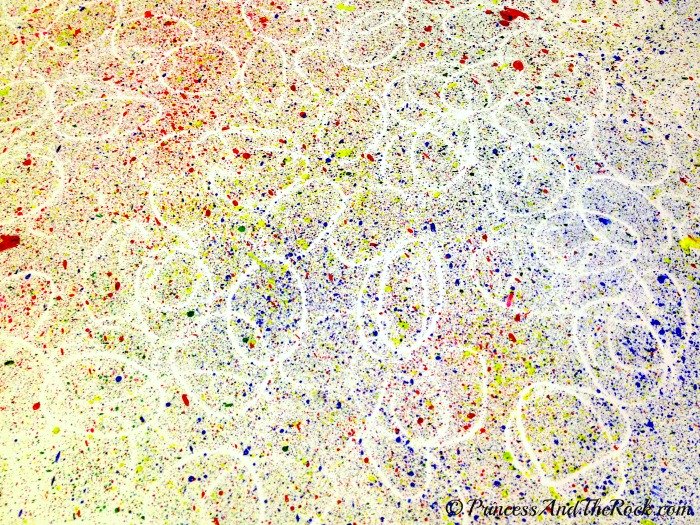 Some of the most beautiful ideas come from the most simple concepts. B-Inspired Mama shows how to make this creative gift wrapping paper using things you have around the house.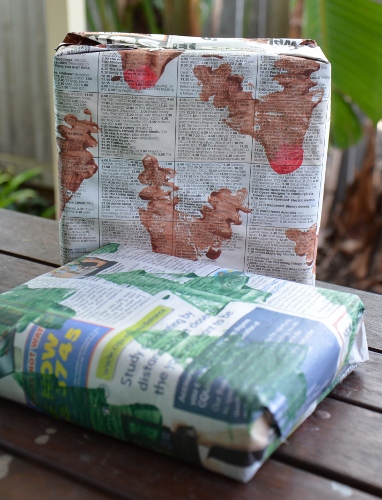 Mother Natured is true to her name, with this recycled wrapping paper idea. It's eco-friendly at its best, and a great way to teach children by example.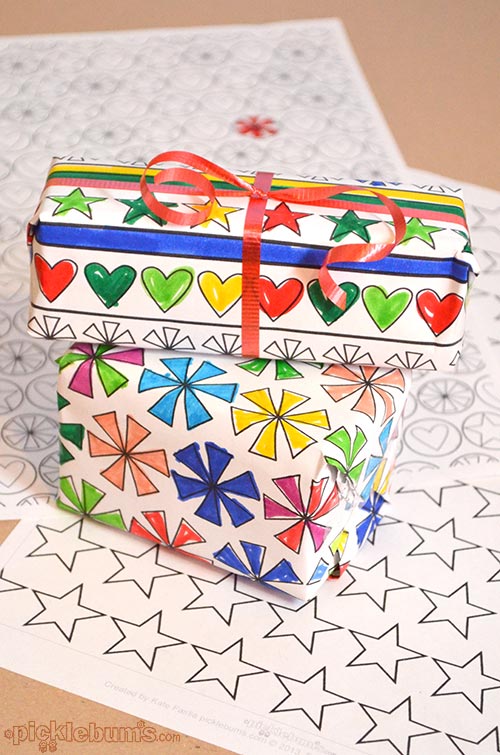 If you like free printables, but don't have a color printer, or if you want to personalize it more, Pickle Bums has created for you free printable colour your own wrapping paper!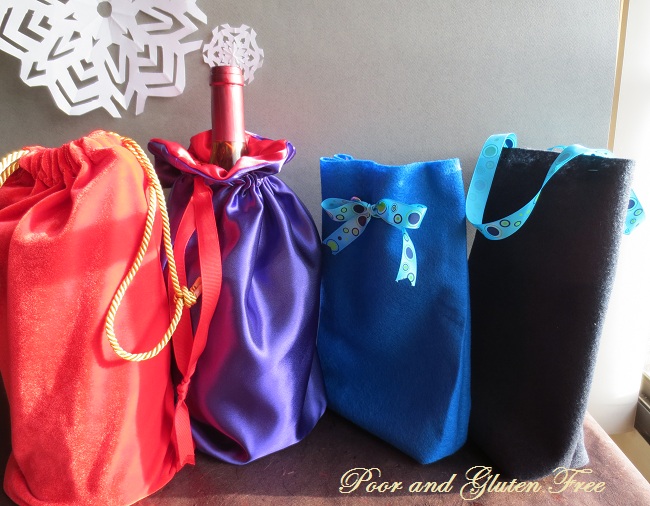 Feeling sew crafty that you want to pull out the sewing machine? This simple drawstring Christmas bag from One Creative Mommy is not too hard to pull off, even for the novice.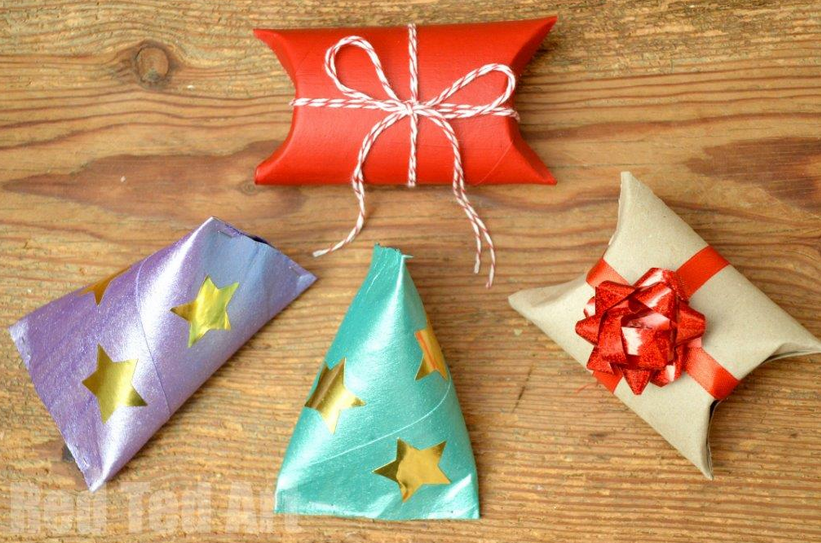 I try not to play favorites, but in this case, these simple and beautiful TP roll gift box ideas from Red Ted Art are a definite winner. I love upcycling, and I love the final result making it a win-win tutorial.
Bonus! I've added one of my own! Check out this beautiful DIY nautical gift wrap for guys!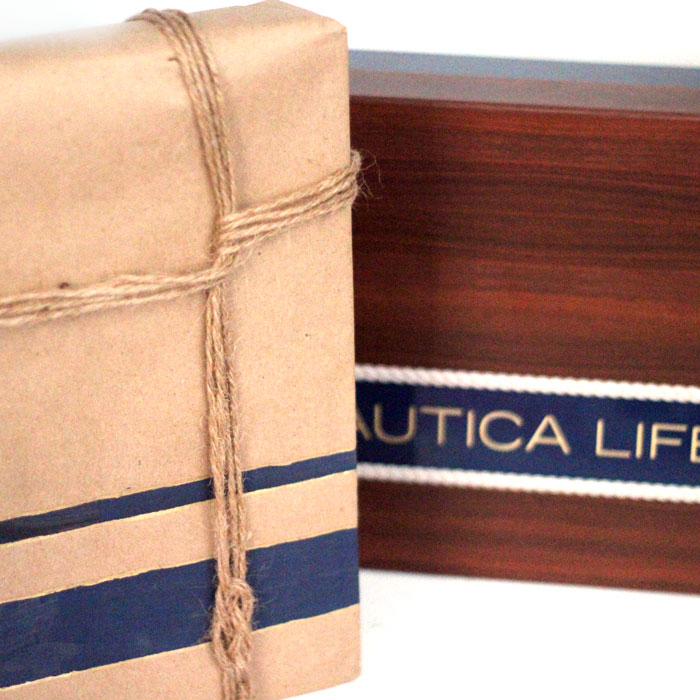 I will definitely begin to DIY my gift wrap more often! The results are amazing, and so much more personalized! It definitely raises my gifts to the next level.
Do you create any aspect of your gift? What are your personalized gift wrap ideas? Feel free to post a description and a link to your gift wrap tutorials below!