For years, I've been wanting to share with you a tutorial for heart patterned friendship bracelets. When you're done, check out the rest of my friendship bracelet patterns for beginners. This post contains affiliate links.
---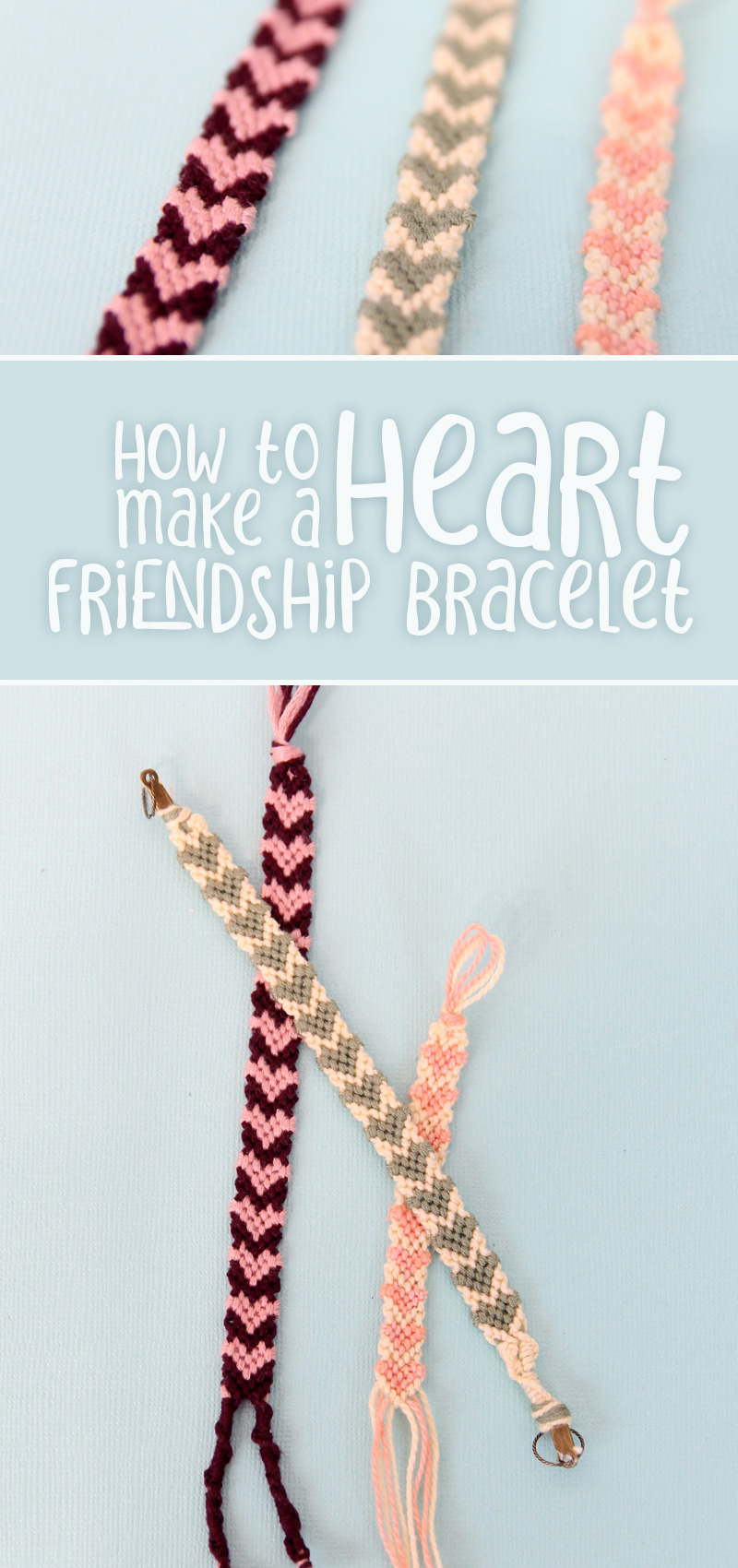 Heart patterned friendship bracelets are not only perfect for Valentine's Day, they're the ideal friendship bracelet design because what shows friendship better than hearts?
This super easy heart friendship bracelet tutorial shows how to adapt a chevron bracelet into hearts. It's insanely easy. The Chevron should be one of the first patterns you learn when you first start to make your own friendship bracelets. But just in case I'll teach you how to make a friendship bracelet with hearts from scratch with the tutorial below.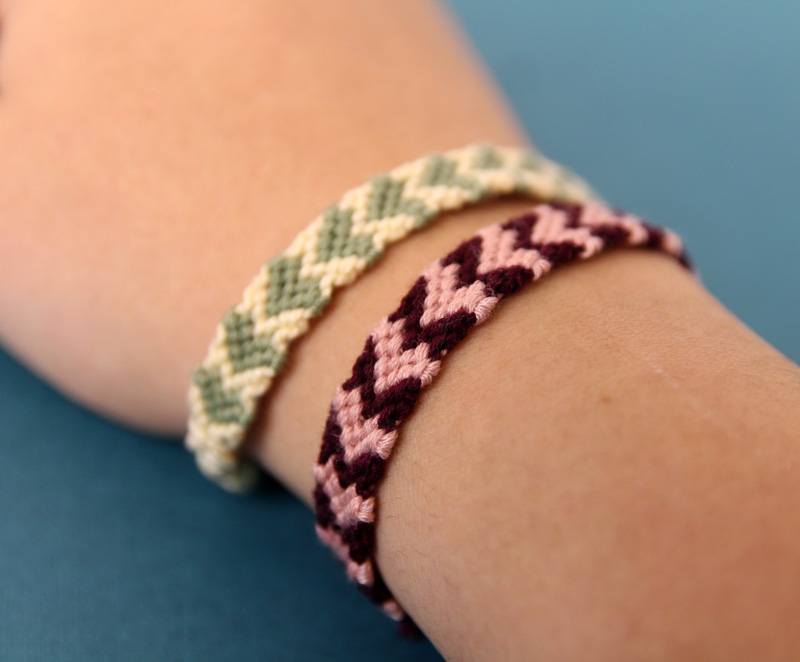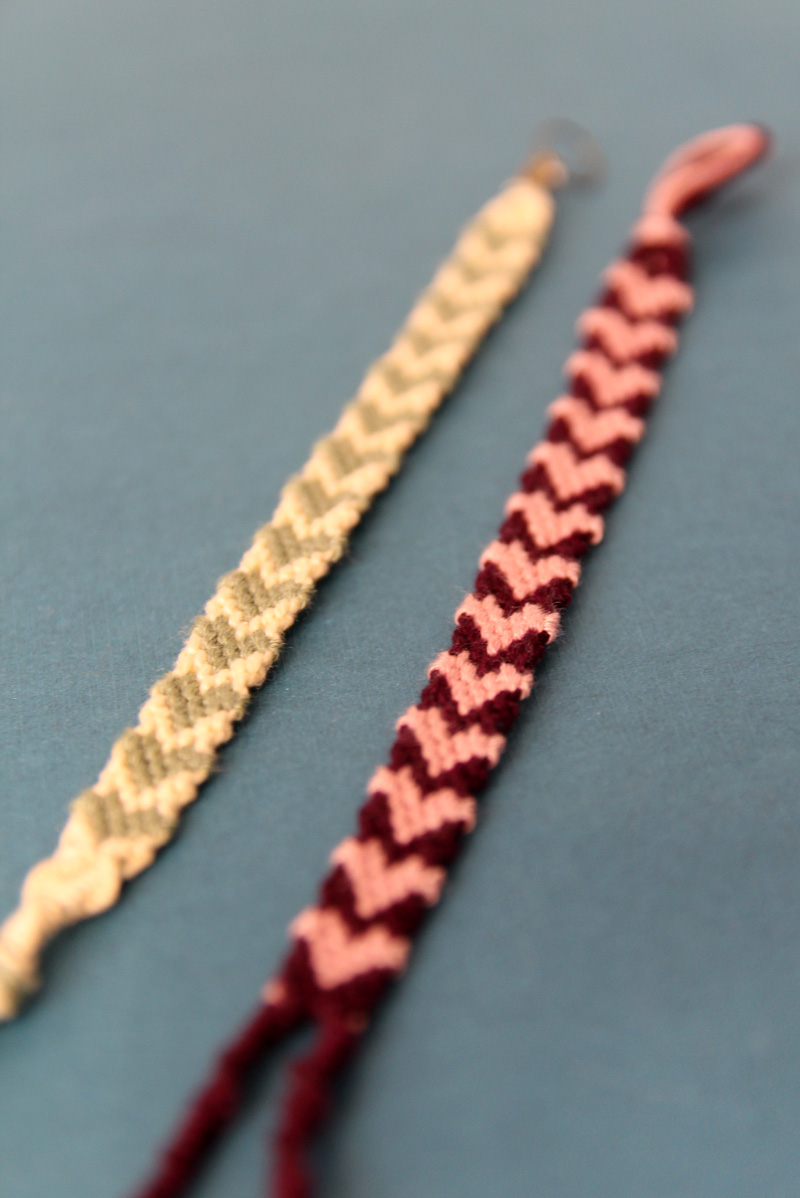 I try to keep my friendship bracelet tutorials super easy so that anyone can make it. My zig zag friendship bracelet pattern proves that even if you keep it simple, when you choose the right colors, the impact is incredible!
So while I see lots of people sticking to neon or primary colors for friendship bracelets, I like to encourage you to step out of your comfort zone for this one and choose a cool color combo (more on that below!)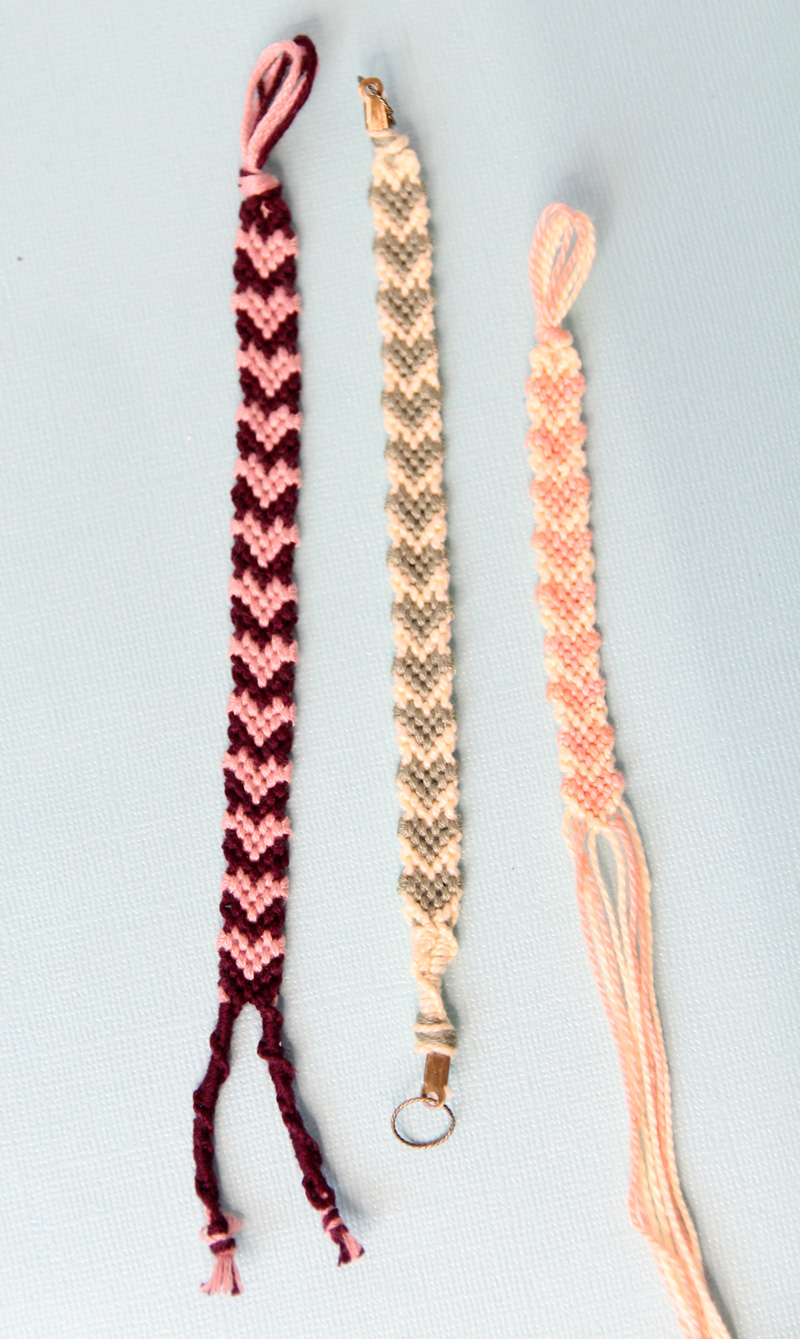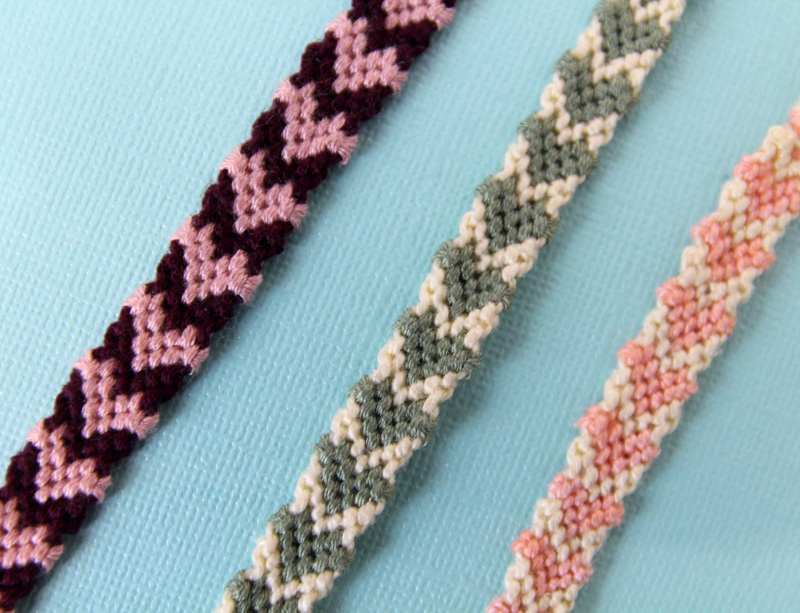 These heart patterned friendship bracelets use a very simple eight string method (actually, it's four strings doubled over), to make a super cool 8-bit heart bracelet, with a 90's chic vibe.
Make one, make ten, stack 'em, hand 'em out to all your besties, and just plain have fun!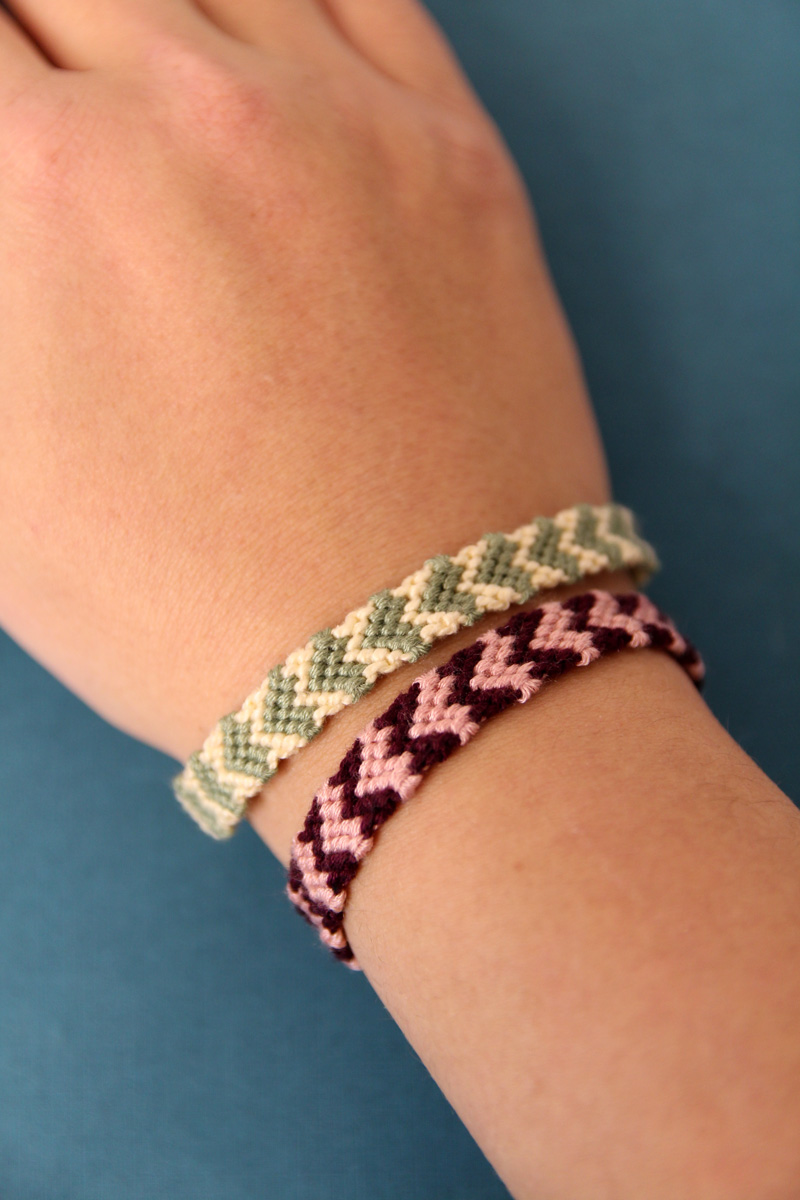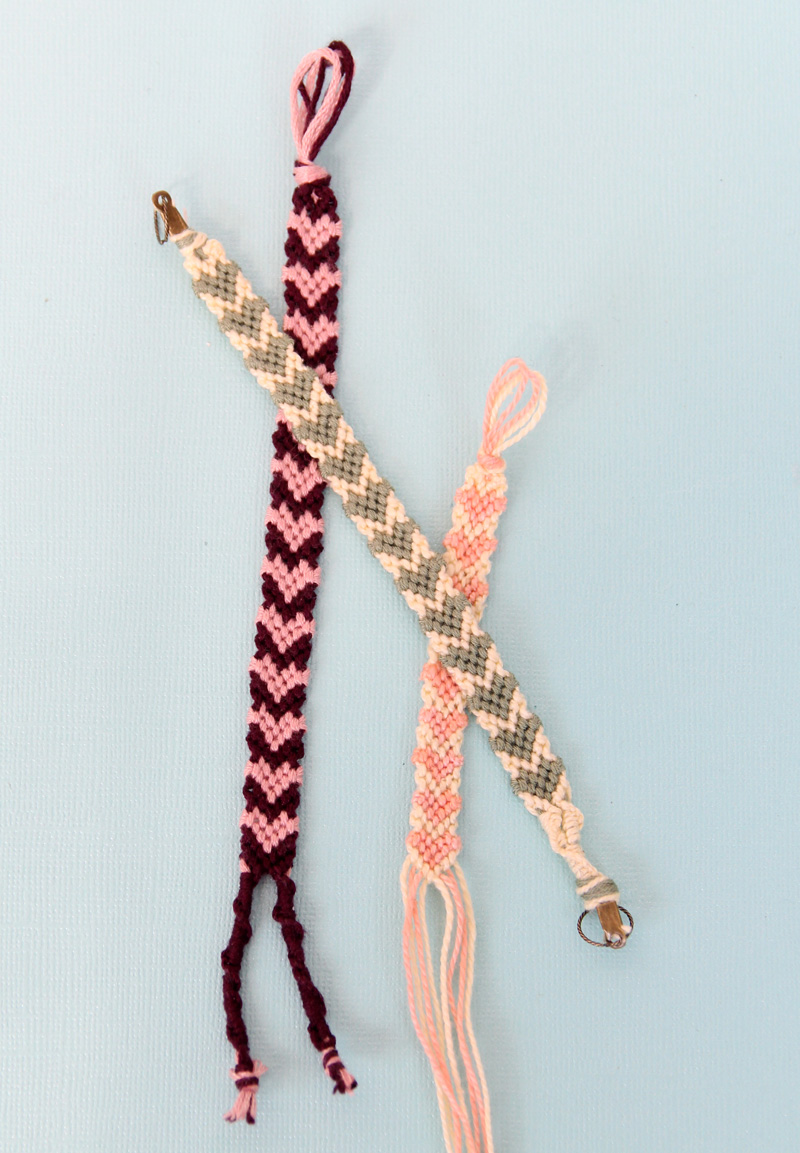 How to choose the best colors for heart patterned friendship bracelets
Hearts are traditionally shades of red and pink, due to the blood it pumps. However, you don't need to stick to those colors. While it'll look the most valentine-ish and heart-ish, in reds and pinks, that can look tacky.
The main trick you need to know when choosing your colors for heart patterned friendship bracelets is that high contrast color combinations will show up best!
Since you'll be working with two colors, a primary color for your hearts and a background color for the other areas, the stronger the contrast between your colors, the more the hearts will stand out.
High contrast is most important in the shade you pick rather than the actual color. You can choose two shades of the same color if one is very dark and one is very light. But if you choose two opposite colors from the color wheel in two similar shades it'll stand out less.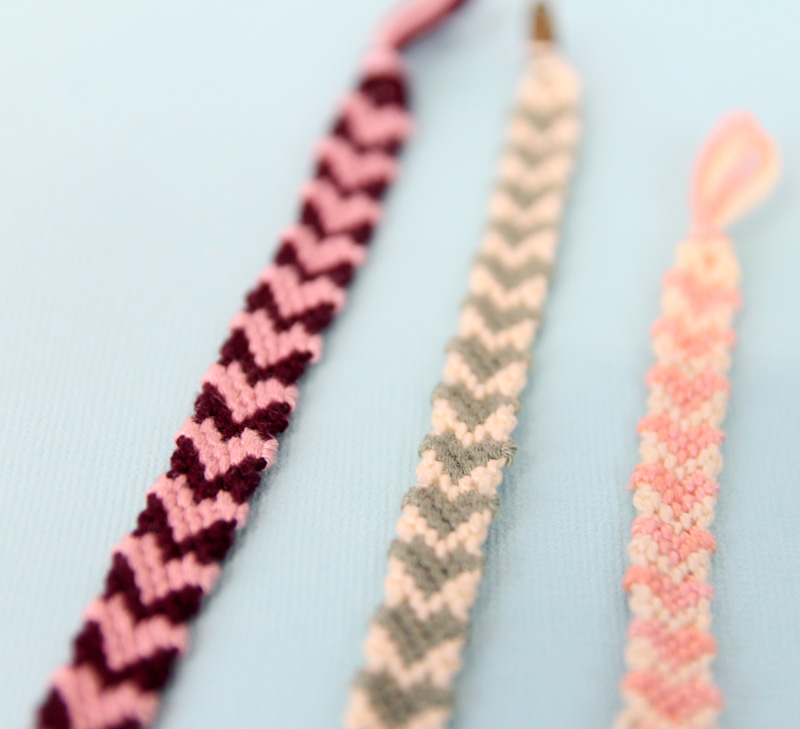 Other than that, you can make heart friendship bracelets in any color! Why stick with the traditional when you can make a beautiful butter yellow and army green combo? Even the mauve and deep fuchsia one looks great! I'm not so happy with the peaches-and-cream combo. The contrast is too low.
How to make a friendship bracelet with hearts
You need:
Embroidery floss in two colors. Cuts: I recommend measuring from finger tip to finger tip with your arms totally spread apart and then adding a few inches. Cut two of each color in this length.
Optional: a clipboard to work on
Heart Friendship Bracelet Pattern for those who are more experienced
Scroll below for stepped-out photos and tutorial if you don't know the basic chevron bracelet.
Key: BG for background color, H for heart color
Fold over strings and knot so you have 4 of each color.
Arrange strings from left to right: BG, BG, H, H, H, H, BG, BG
Row one: Chevron BG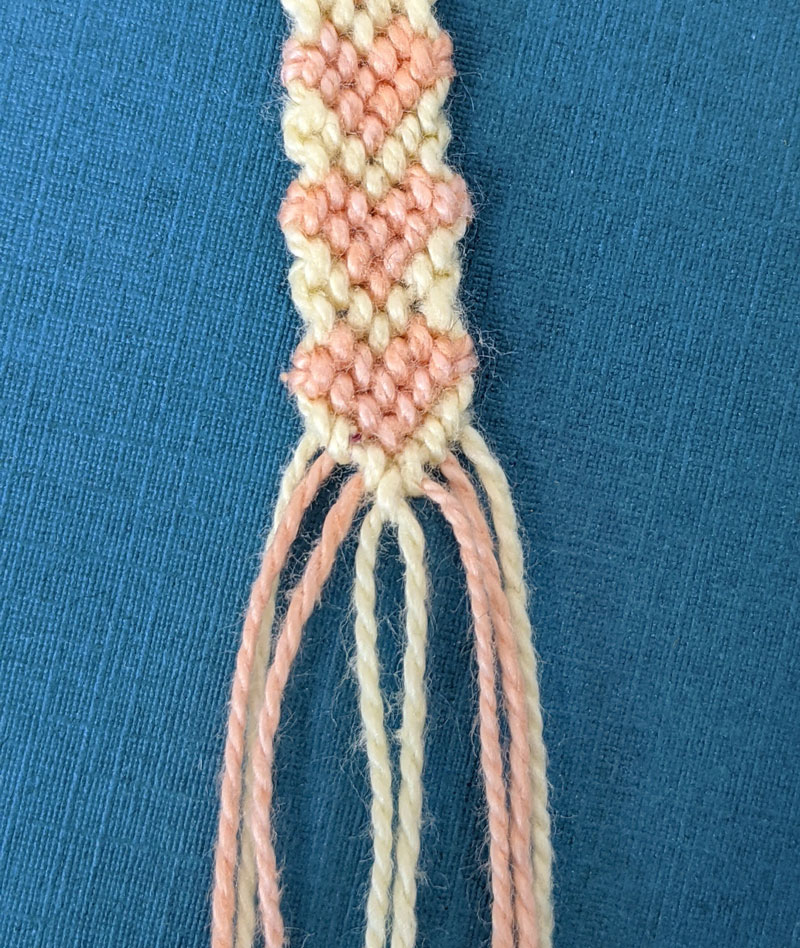 Row two: Knot the end flanking BG strings backward/forward and forward/backward around the H next to it. Continue the chevron with that H.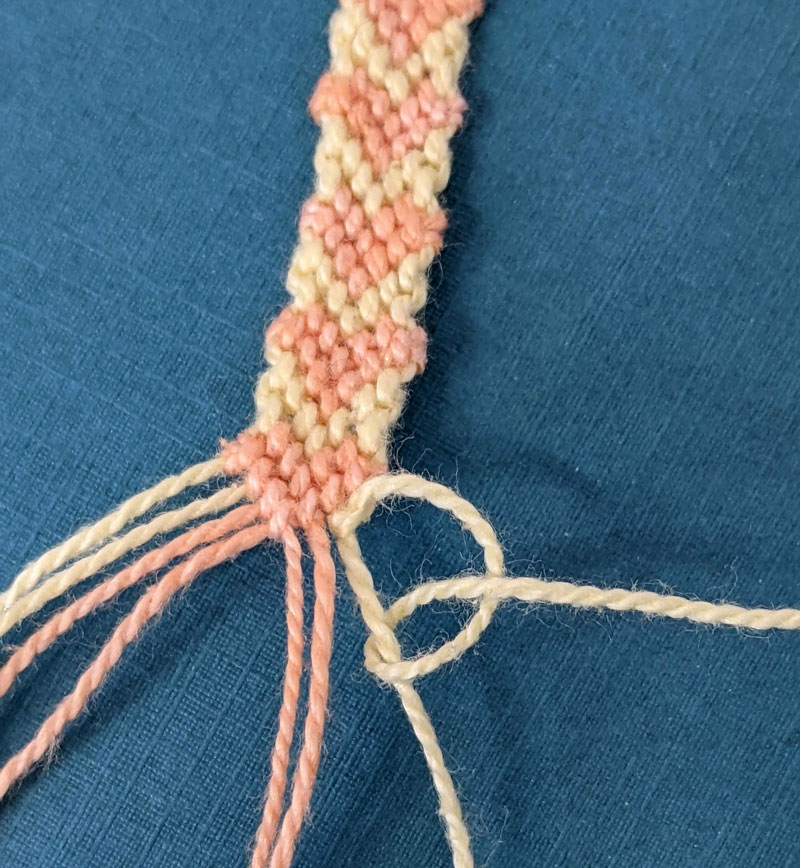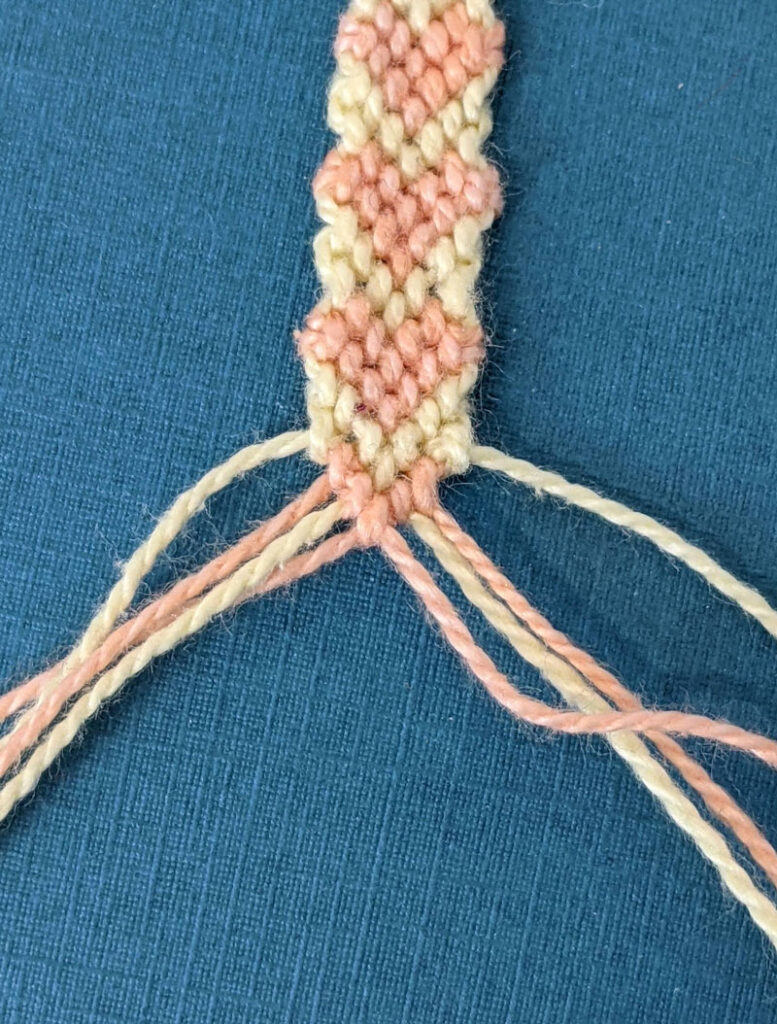 Row three: Knot the second string (H) backward/forward and vice versa around the outer strings and then continue chevron with that same string.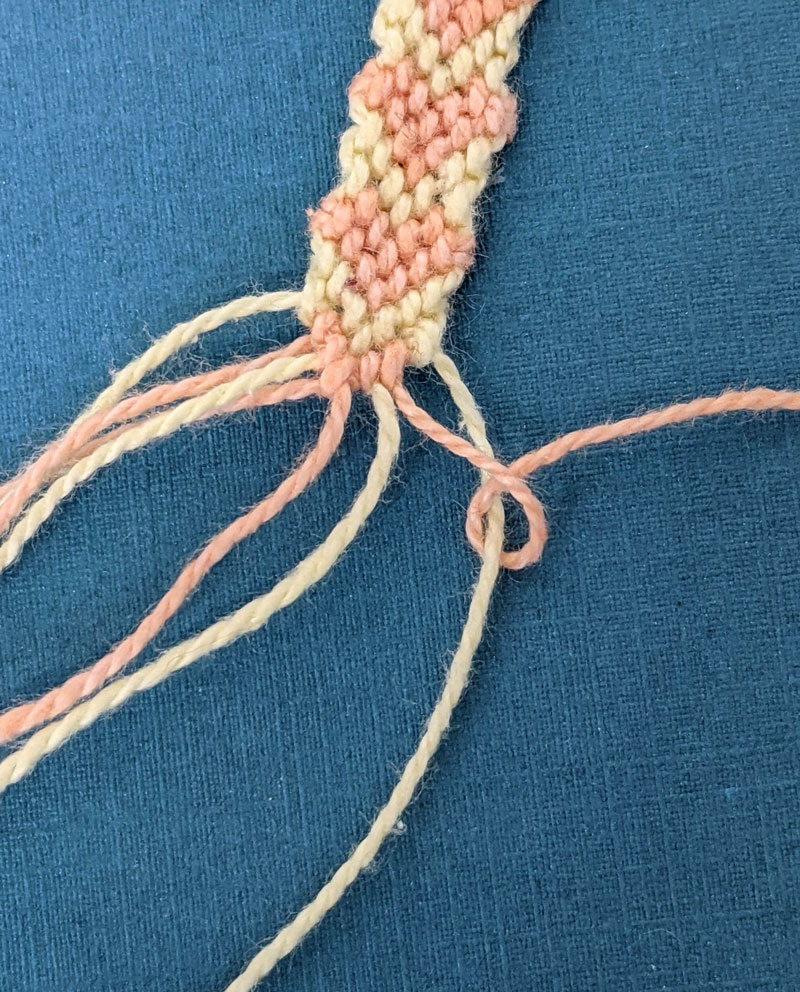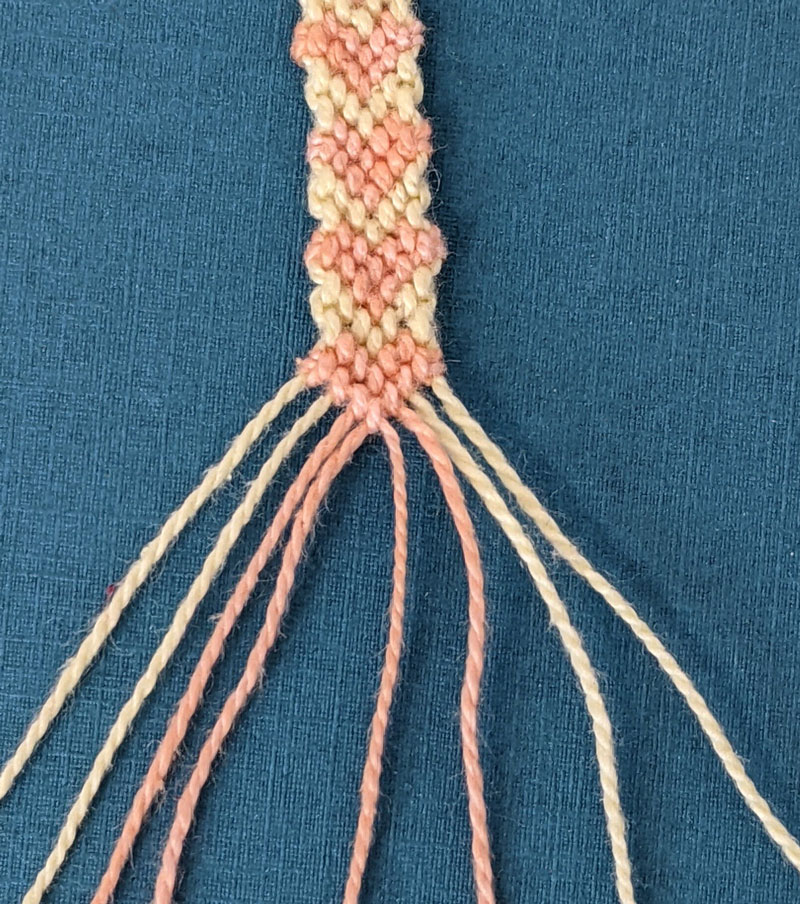 Repeat until complete!
Heart Friendship Bracelet Tutorial – step by step:
Believe it or not, this is a 3-row pattern – you'll be repeating the same three rows again and again!
Prep your bracelet:
1. Fold over your strings in half and knot close to the top. Arrange your strings in the following order: Two of each background color on the outsides and the four heart colors on the inside.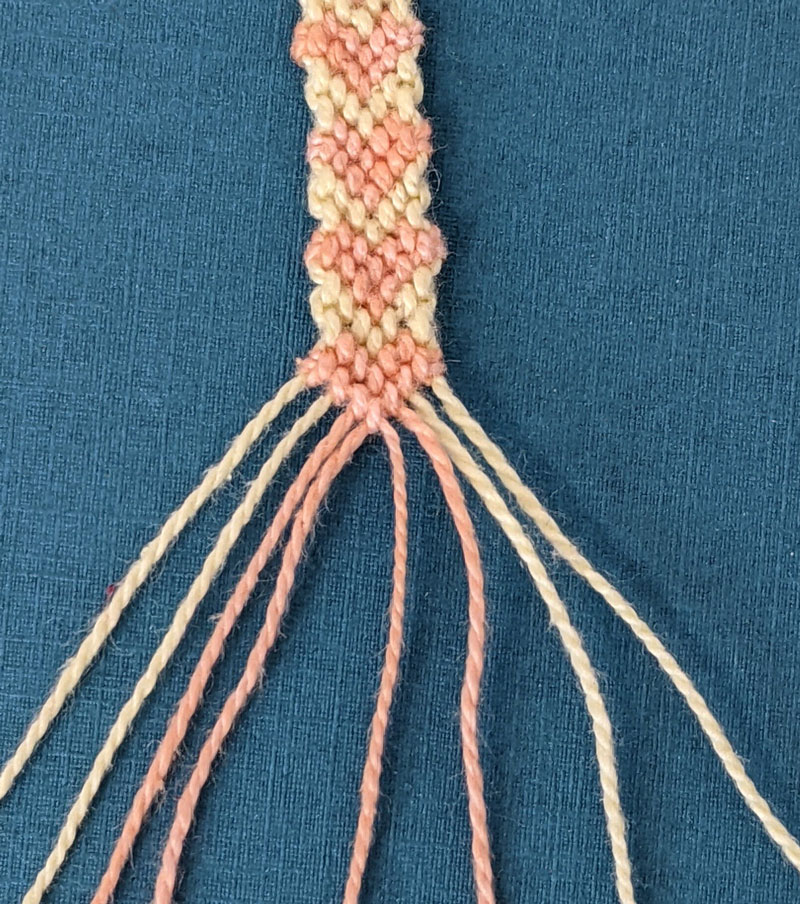 From now on, you need to think in terms of the right half of your bracelet and the left half. You'll be stringing both from left to right and right to left, and then connecting each V row in the center.
The left will always mimic the right in the exact reverse!
Row 1:
2. To make a Chevron you knot the outer strings toward the center in double backward or forward knots.
Knot your first Chevron row with your first background color string. Knot the right string in double backward knots around each string until you reach the center.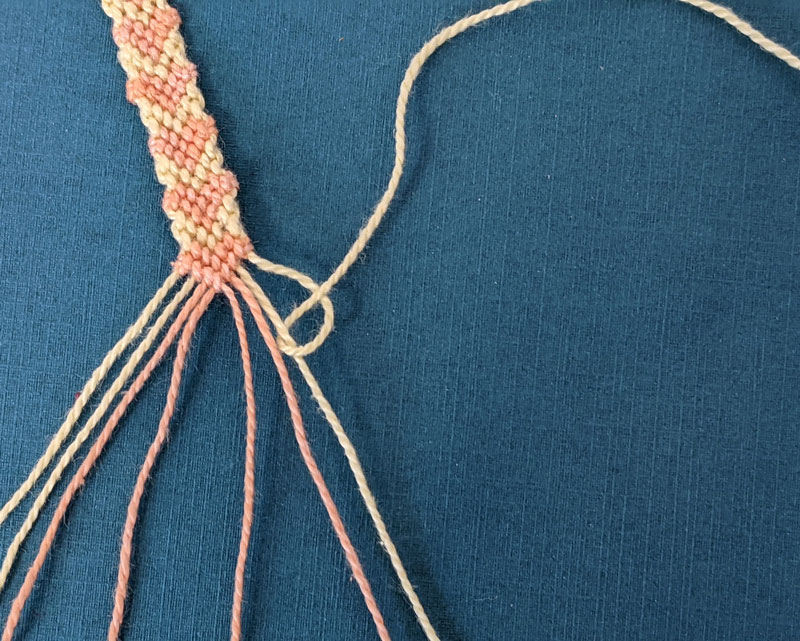 Knot the left string in double forward knots around each string until you reach the center. Then double forward knot it around the first string that you knotted. This forms a V.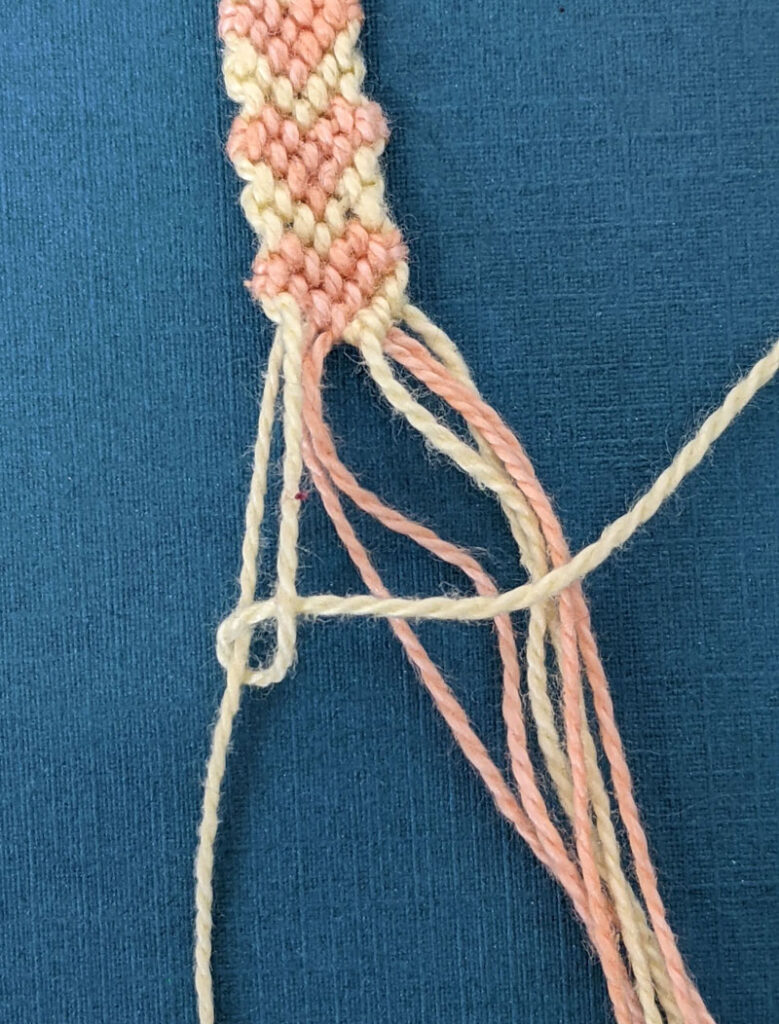 Row 2:
3. To "round off" your heart, you need ONE knot on each side in your border color. So take your right string. Make a backward knot and then a forward knot around the string to the left so that it ends up in the same spot that it started.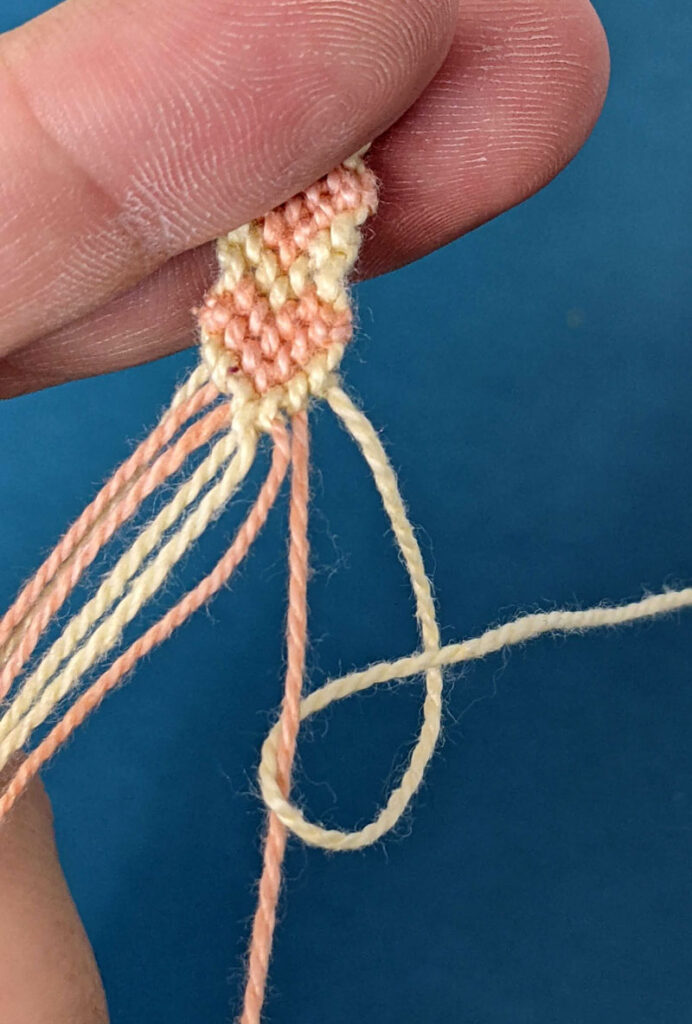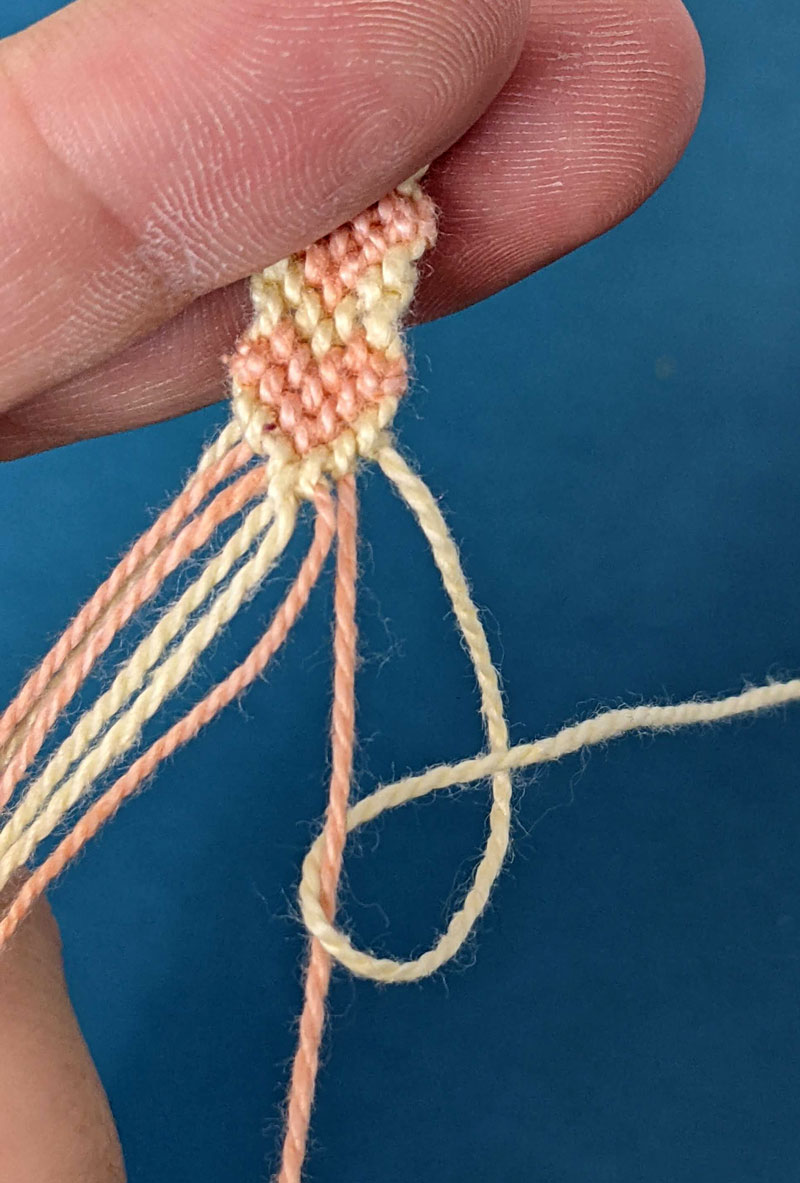 4. Then take the string that's second from the right and complete the row with that. So double backward knot it around each string to the left of it until you reach the center.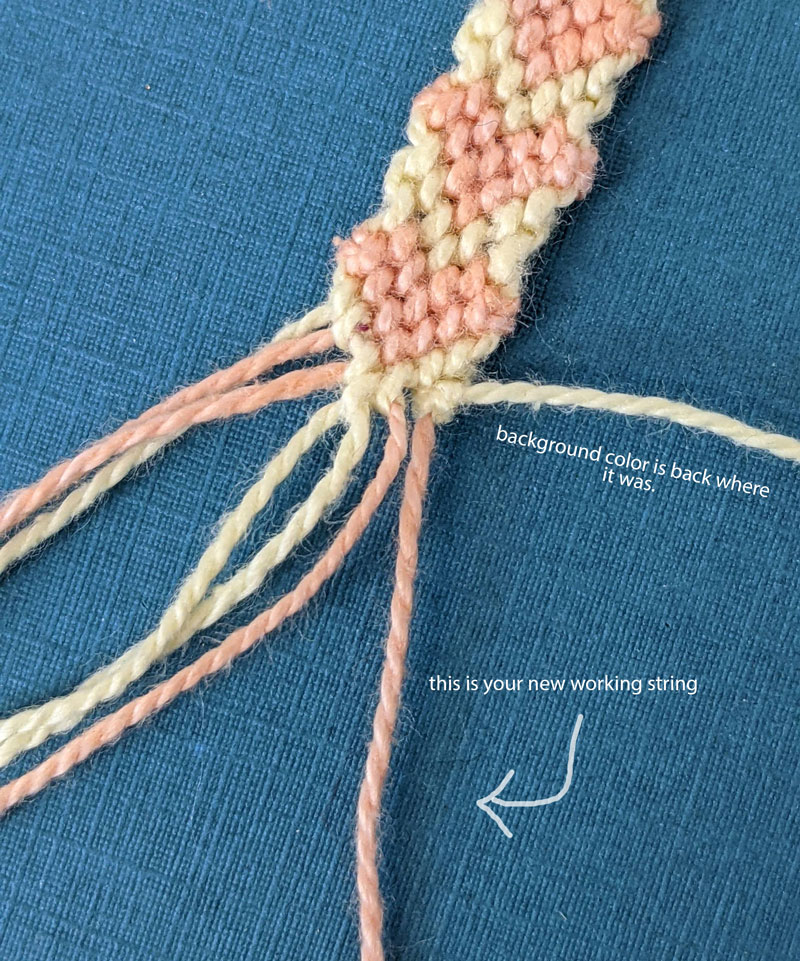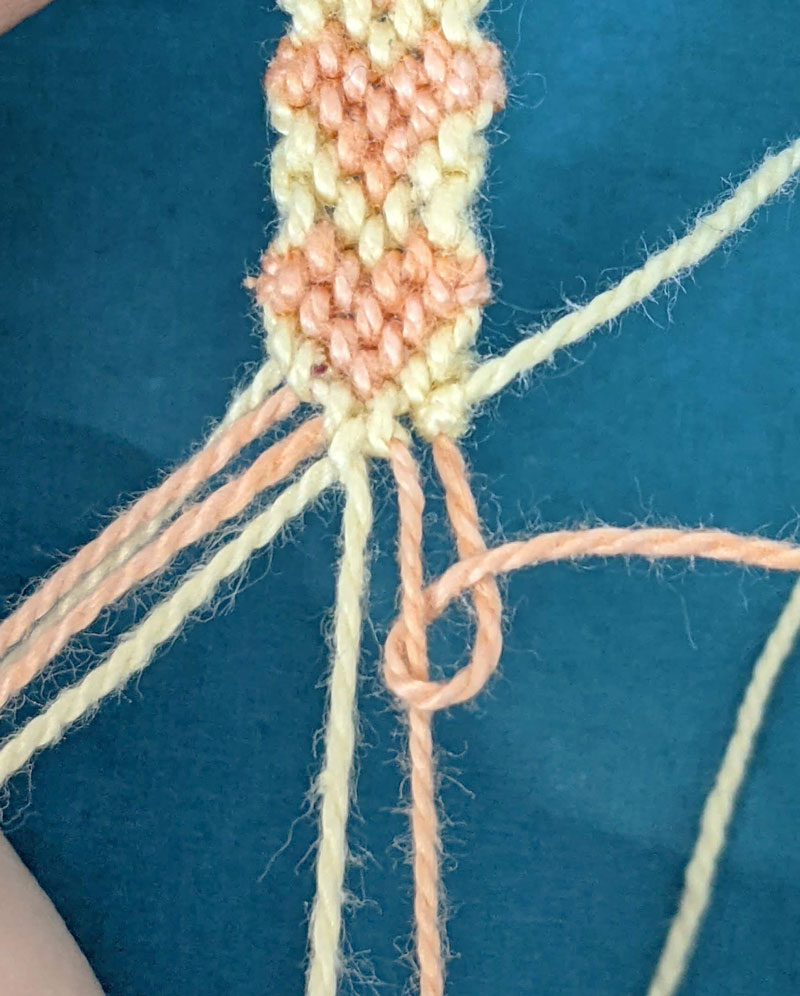 5. Repeat this with the left side in the reverse. Take the leftmost string and forward/backward knot it around the one to the right. Then take the second from the left and double forward knot it around the rest of the row, then around the same thread from the other side to complete the V.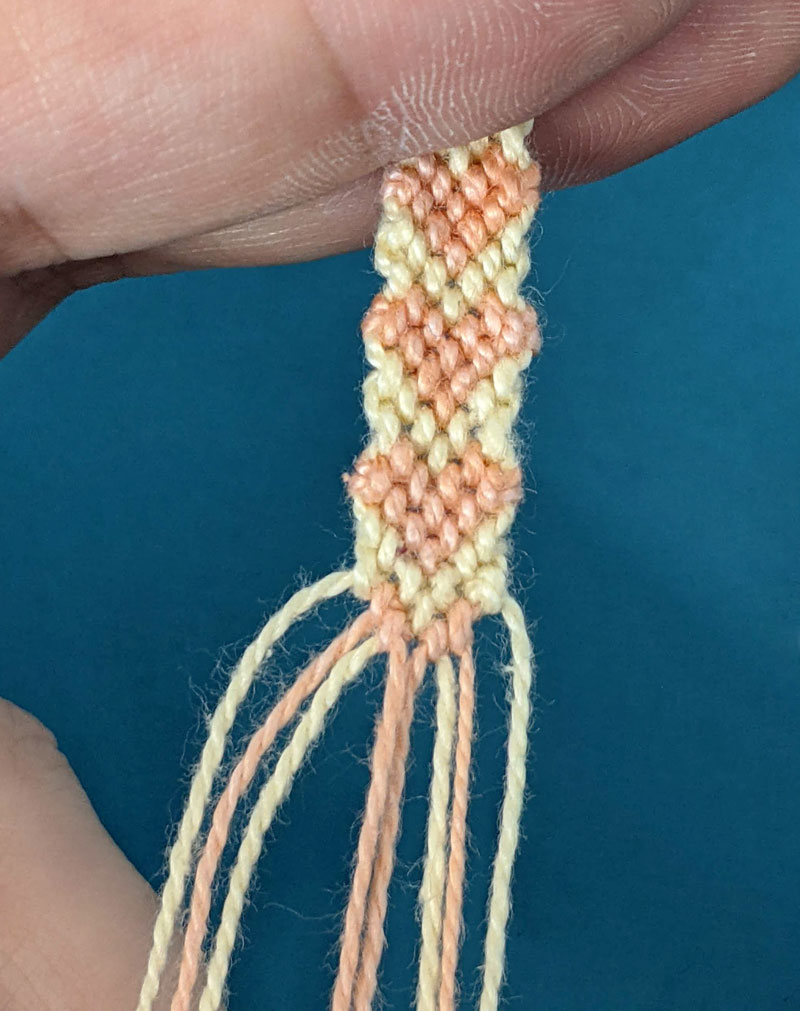 Row 3:
6. You now need to make a complete heart-colored V. Take the second from the right and forward/backward knot it around the rightmost string, so that it's back where it started.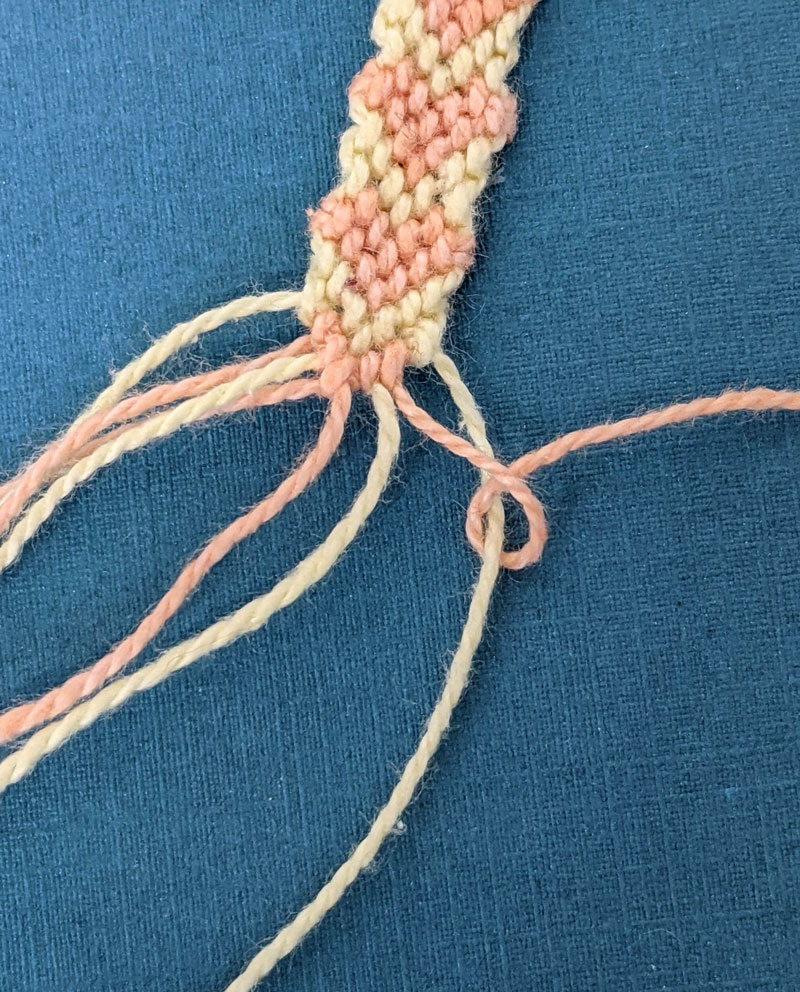 7. Now, backwards knot it around the rest of the strings until you hit the center.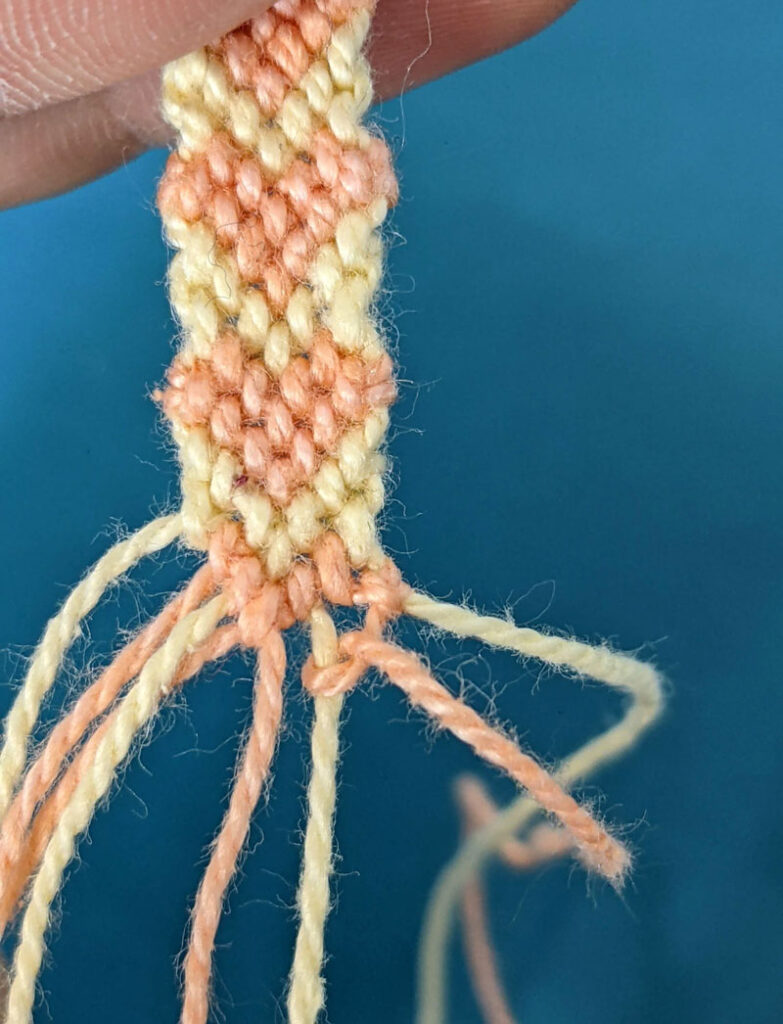 8. Repeat on the left half of your bracelet. Take the second string from the left, backwards/forwards it around the one to its left. Then continue the row, double forward knotting around each thread, until you hit the center. Double forward knot it around its right-side partner to complete the V.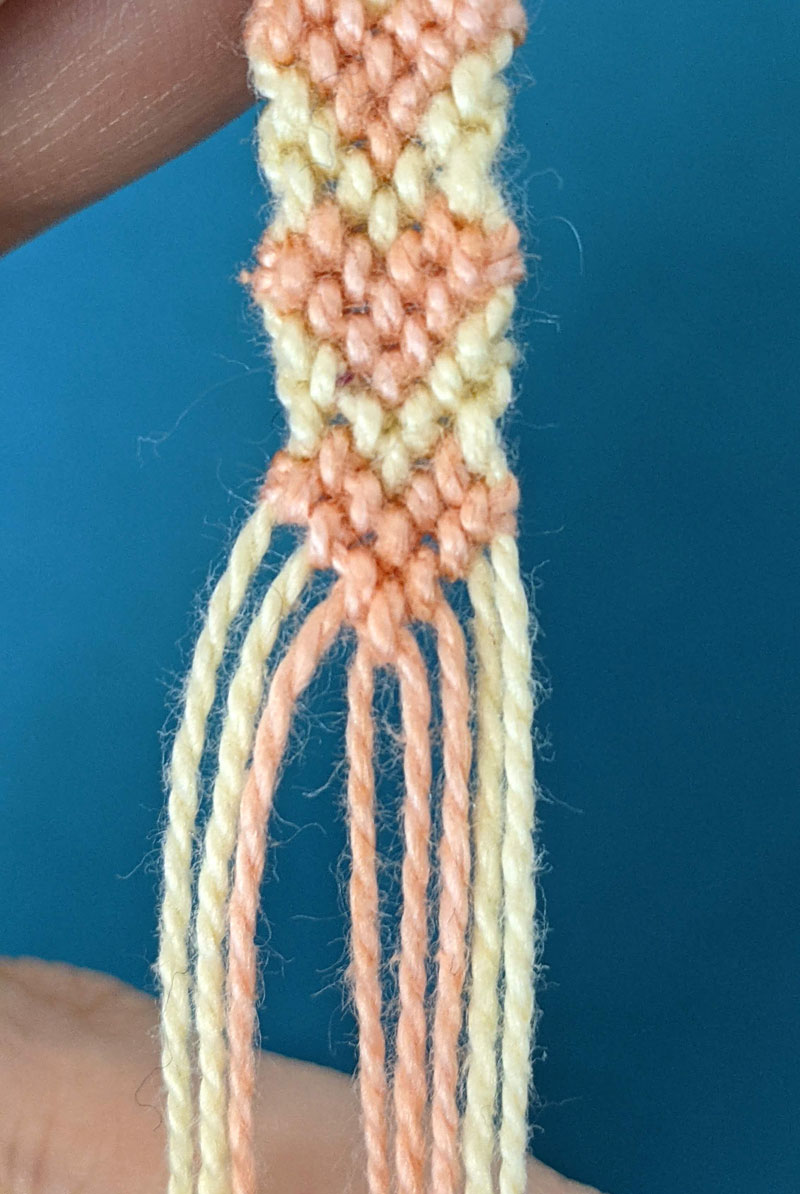 Keep repeating until your bracelet is complete! Then learn how to start and finish a friendship bracelet to complete your own heart patterned friendship bracelets.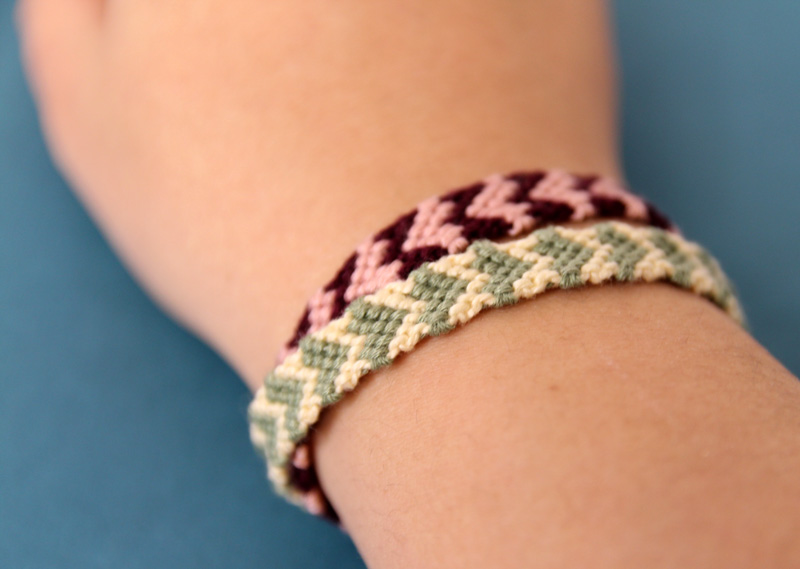 Did you enjoy making your own heart patterned friendship bracelets? Comment below!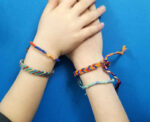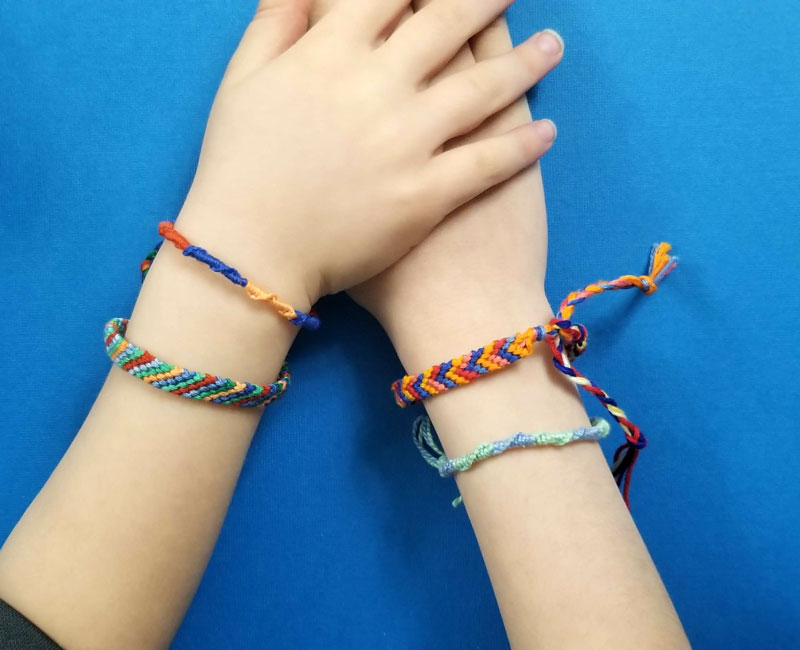 Learn how to make a friendship bracelet from scratch! In this post, you'll find all of the tutorials I've shared in the past on friendship …