Grab this free printable Draw Your Own Calendar for 2023! This yearly calendar is perfect for aspiring artists to add their own personal touch. This post contains affiliate links.
---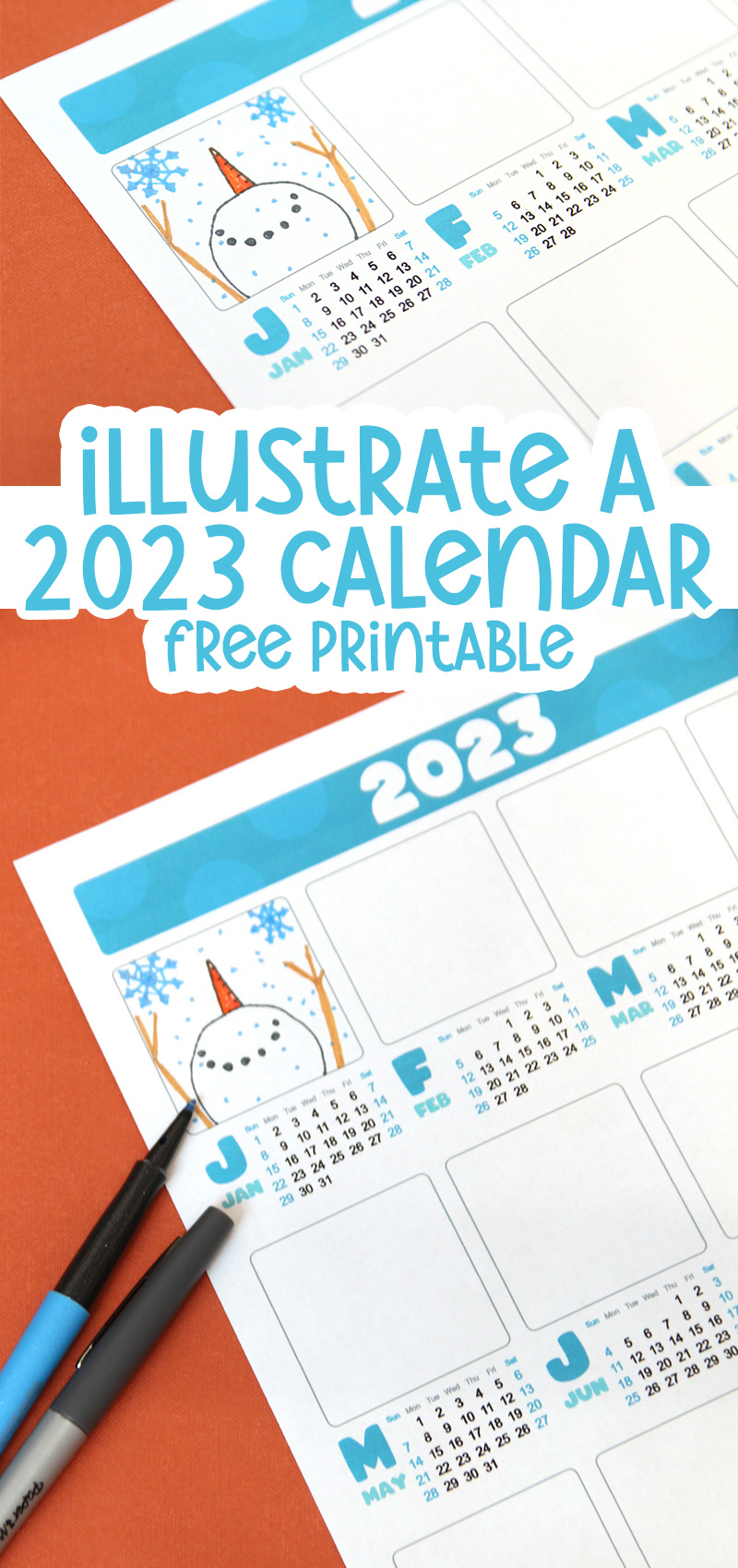 I'm always torn whether or not I should offer a free printable calendar each year. The problem is that for the work it takes, the life of the post is way too short!
However, I decided to do it this year anyway – with a bit of a creative twist!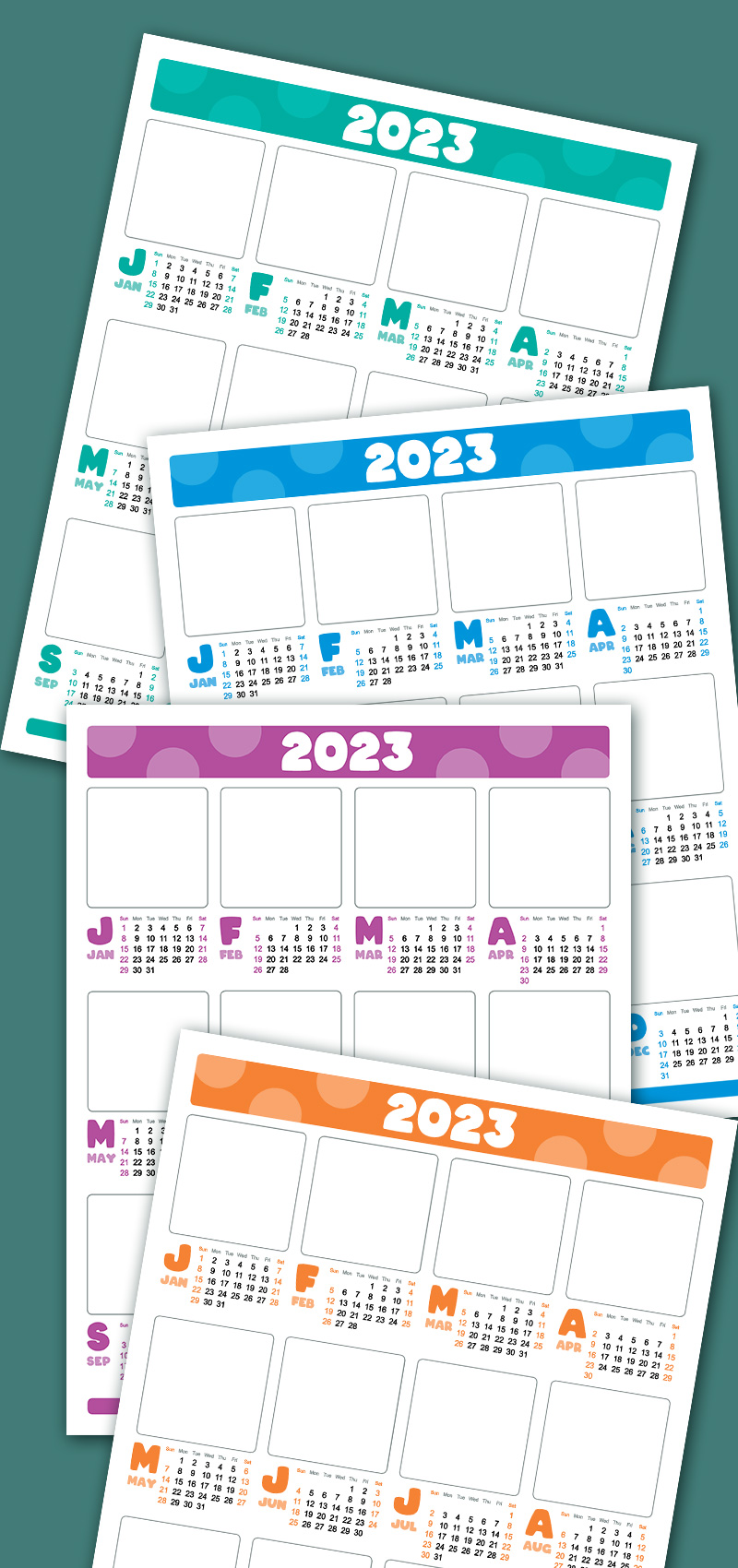 The idea is that you can draw your own little image into each month! Do this all at once as a New Year's Eve activity to help count down the hours. You can even draw a new image every hour starting at noon!
Or, celebrate each new month with a little sketch.
As an example, I illustrated January for you, with the classic snowman celebrating the snow image. The truth is, it is a small space to work with, but still a fun little sketch.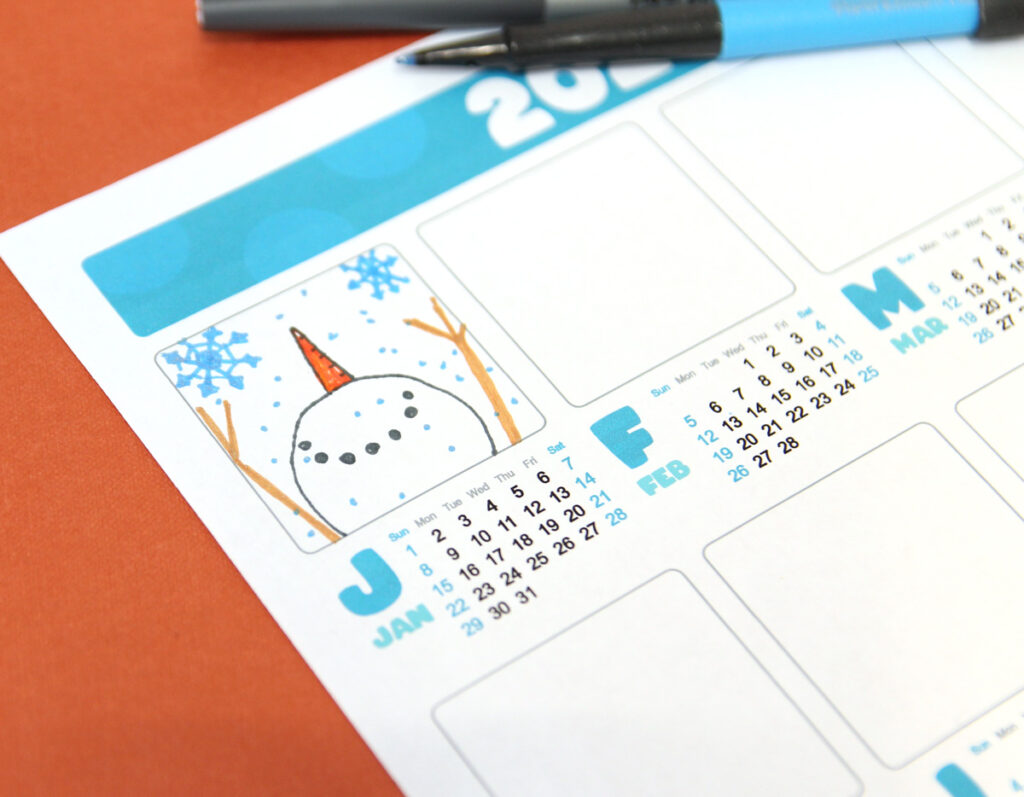 This 2023 Draw Your Own calendar is perfect for placing on a family bulletin board with important dates circled in red. It's a fun thing for students to keep in the clear cover pockets – or inside/front – of a binder. You can even add it to your planner as an extra page for yearly reference if you'd like!
Download it in one – or all – of four colors, to suit your style. And when you're done, just enjoy your small low-key pieces of artwork!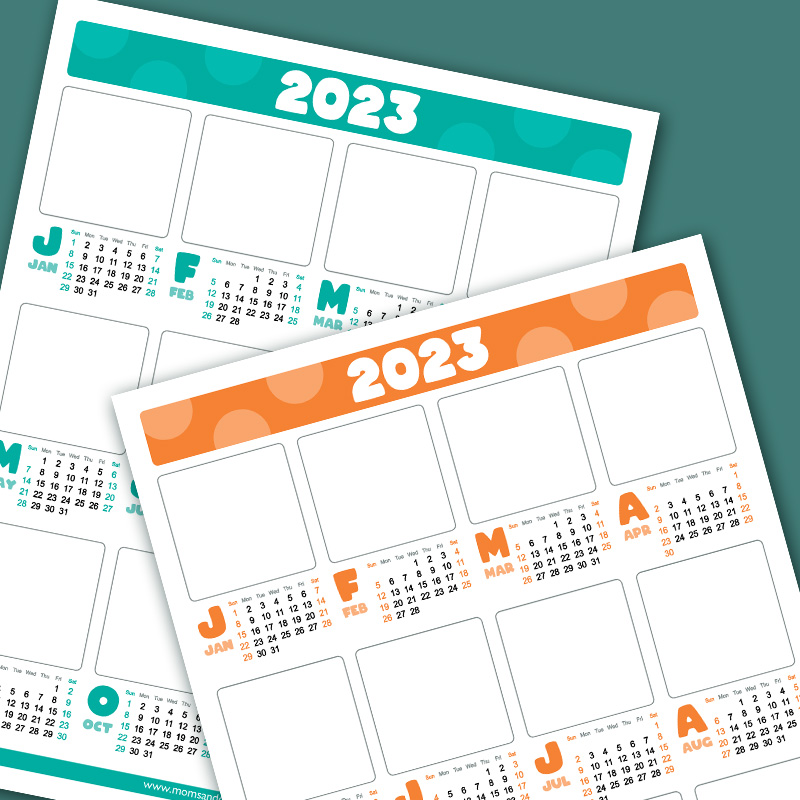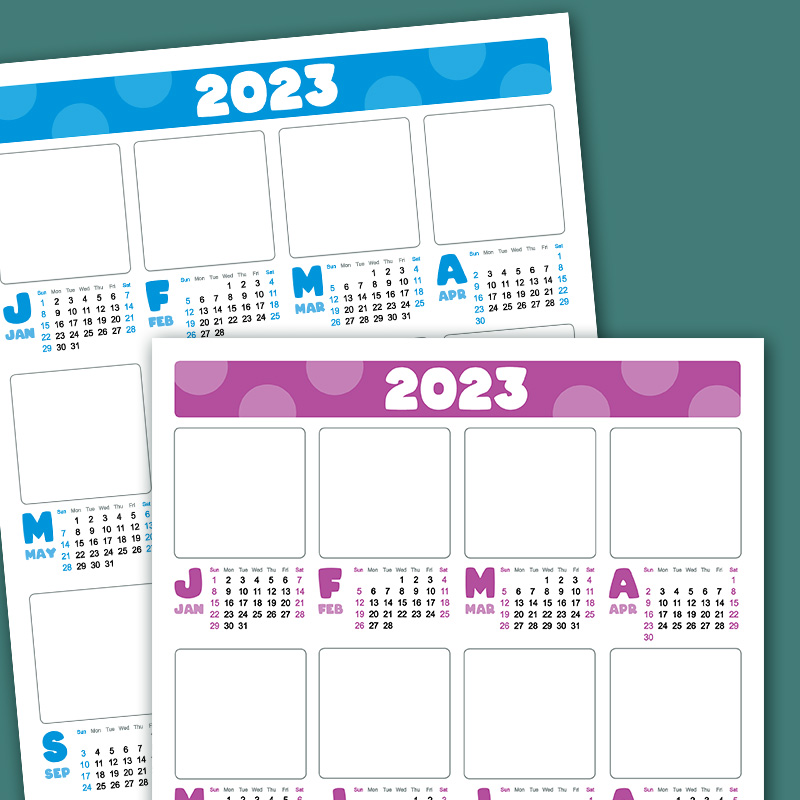 Download the free printable 2023 Draw Your Own Calendar
To download, fill out the form below. You'll be signed up for our free newsletter – unsubscribe at any time in the footer of the emails. I respect your privacy and the law and won't share your information with anyone.
What should you draw for each month?
Here's a quick list of ideas for adding to your calendar each month!
January – New Year's – fireworks, fancy 2023 numbers, snowman, snowflakes
February – More snow! Hearts for Valentine's, cupid…
March – Purim, Books for Read Across America Day, rainbows, St. Patrick's,
April – Easter, Passover drawings. Rain/umbrella for April showers.
May – May Flowers, Lag Ba'omer drawings. Mother's Day, anything outdoorsy, or springy like park benches, trees, etc. Print some step by step flower drawing tutorials.
June – bugs, bees, Shavuot drawings, Father's Day, more flowers and outdoors! Learn how to draw insects.
July – Fireworks, flag, Uncle Sam for 4th of July. Summer things- bathing suit, beach, sunhat.
August – More summer things! Shining suns, sunglasses, picnics, vacation photos, camper.
September – Back to school images, Rosh Hashanah drawings, acorns, squirrels, beginnings of Fall – so leaves and pine cones. Learn how to draw an easy maple leaf.
October – Halloween or Sukkot, witches, fall leaves, bare trees, Jack O Lanterns, black cats
November – Turkey! Or anything Thanksgiving, more fall, harvest drawings such as corn, pumpkins, apples, etc.
December – Christmas or Hanukkah, a touch of winter too.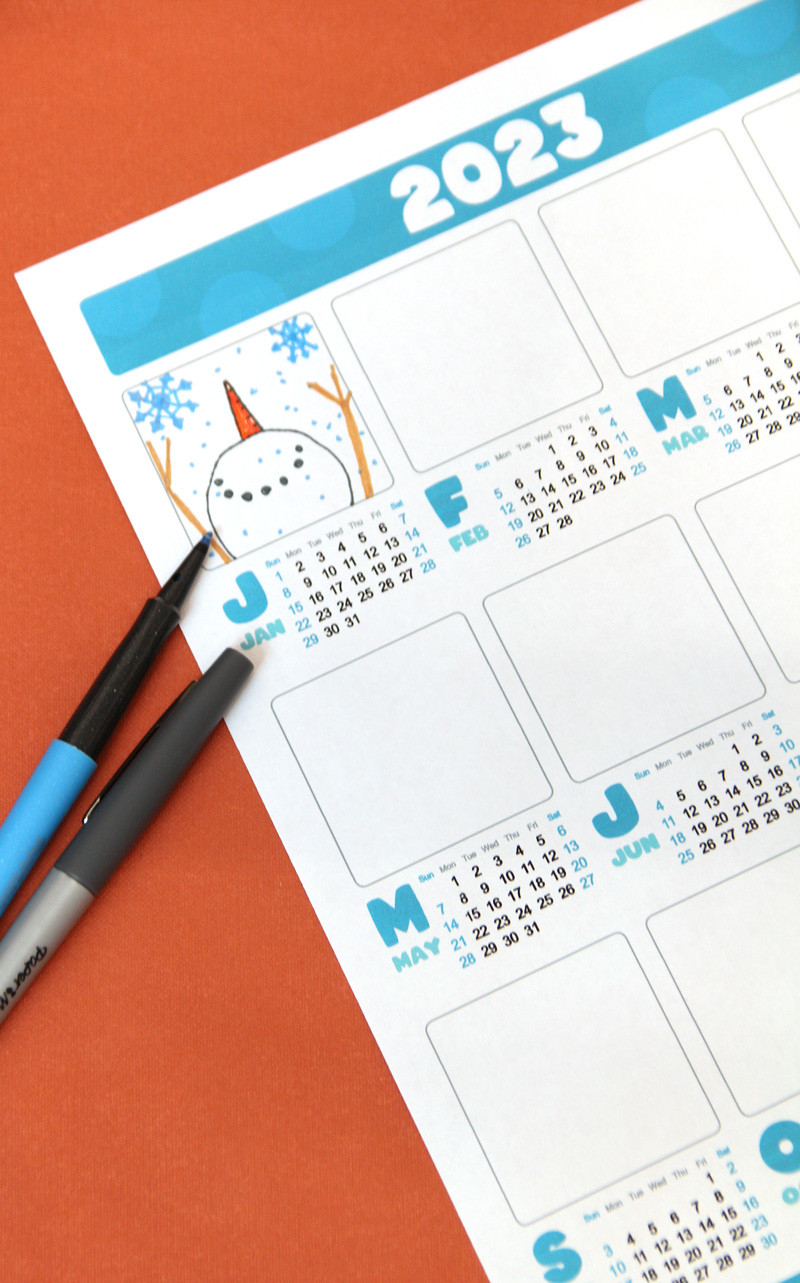 I hope you enjoy adding art to your Draw Your Own calendar! Got ideas for each month? Comment below!