I hope you enjoy these fun DIY baby shower favors made by Kristen of Practical Mommy! She had fun washi-tape bombing these mini hand sanitizer bottles and I thought it would be cool to share it with you as a baby shower activity and favor…
Disclosure: this post contains affiliate links.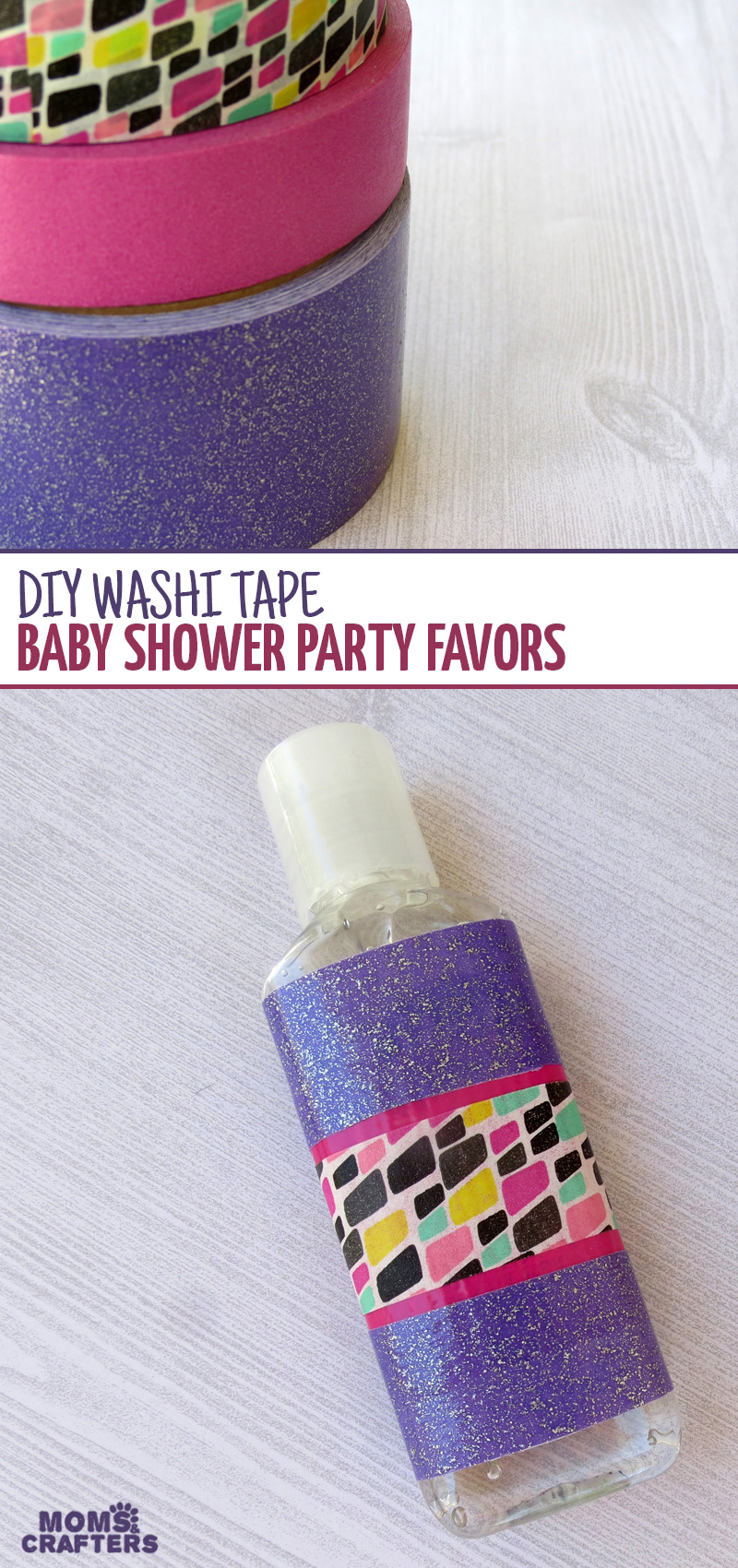 You know when you've been scrolling through Pinterest for a little too long and you get the crafting bug? Maybe you're not normally a crafty person, but you just know you have to make something right away.
This is the perfect quick and easy craft for even the most crafty challenged moms. It only takes a few minutes to make a DIY washi tape project and today I chose to decorate a mini antibacterial gel bottle.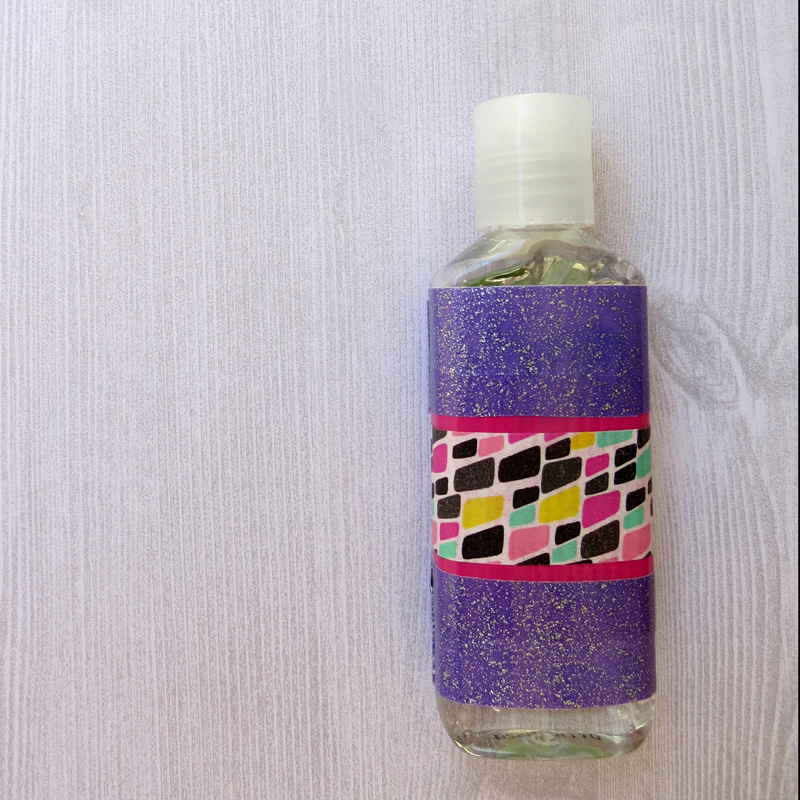 Make fun washi tape-bombed baby shower favors!
What is washi tape? It's basically the female version of duct tape. It's tape that is cute and colorful that you can decorate things with. You can also use it with your stationary supplies to make them super cute.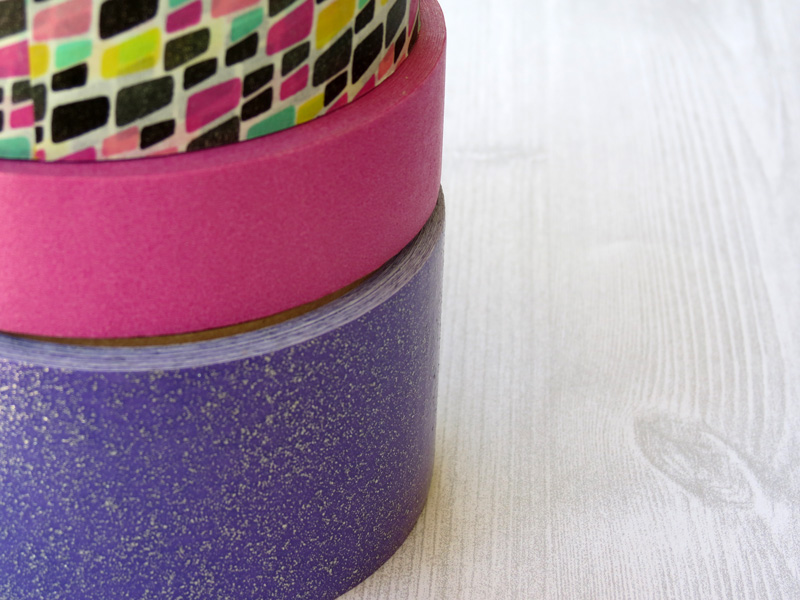 When I decorated this bottle, I also did a few other things. Because it seriously only takes a few minutes and you already have all this tape out. I also created some DIY washi tape travel shampoo and conditioner bottles and my iphone charger
This is also a great project for the kids to do or help with. My preschooler is practicing with scissors, so she likes to help me cut the tape. Or they can decorate their own antibacterial bottles along with you.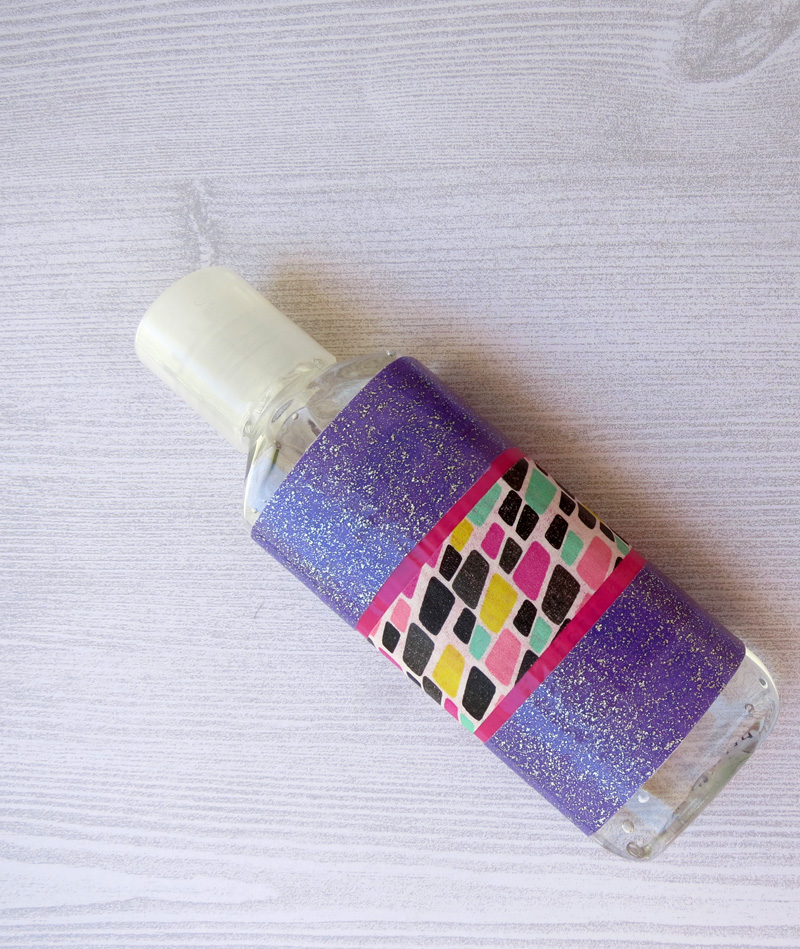 What you need to make these baby shower favors:

I found my mini antibacterial bottle in the travel section of Target, but you can find these anywhere. You might even have one in your house already that you can experiment with. These come in so handy to slip in a diaper bag or your purse.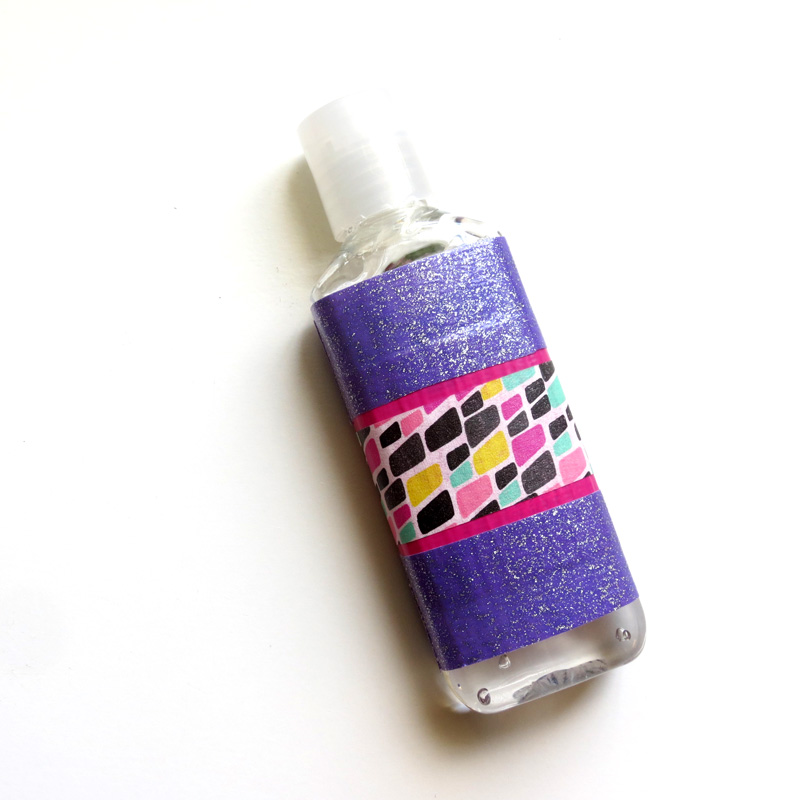 How to make these DIY baby shower favors:

Step 1 – Decide what colors and patterns you want to use.
I really liked this bottle of antibacterial because it was clear. So all I had to do was cover the label and I didn't have to worry about clashing with colors on the actual bottle. I chose 3 coordinating colors – 2 solids and one pattern.
Step 2 – Start layering your tape.
It's a good idea to start in the front of your project with the center of a strip of tape. It's hard to center this stuff and you want to make sure the front looks best. Try to make sure all the seams line up in the back. But if you mess up, don't worry! You can always pull it off and try again.
That's it! Yes, these baby shower favors are really as simple as putting tape on a bottle!
This would make a great baby shower favors! I love giving new moms baskets of all the things they don't even know they will need like lanolin for sore nipples and diapers and wipes travel cases. This would also be a nice personalized item for a gift basket for a new mom.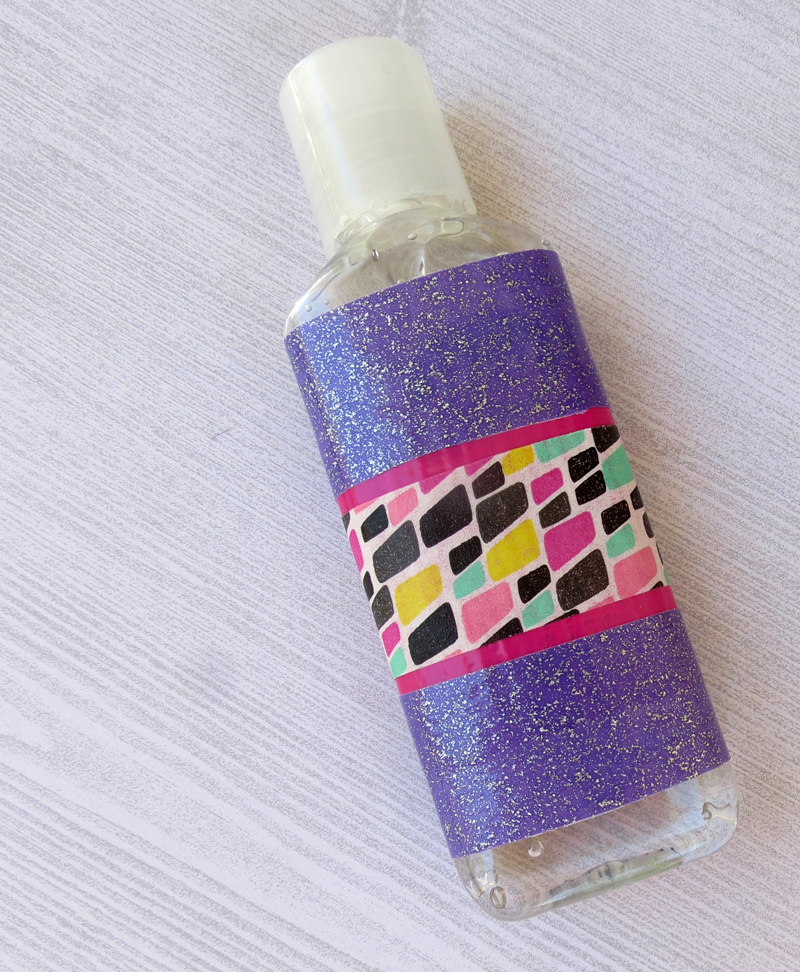 Once you start thinking of things you can cover with washi tape, you'll have a list of at least a dozen projects planned in no time. Let me know what you created in the comments.