M is going to the "big boy" school next year, and I'm determined to start off on the right foot. To me, one of the best things I can do for my child's education is to be involved at home – and with that I decided to share with you some easy ways to make math fun when you practice at home – so that it doesn't feel like more homework.
Disclosure: this post has been sponsored by Visual Math Interactive, to celebrate the launch of their new Zap Zap Kindergarten Math app for Android and iOS devices!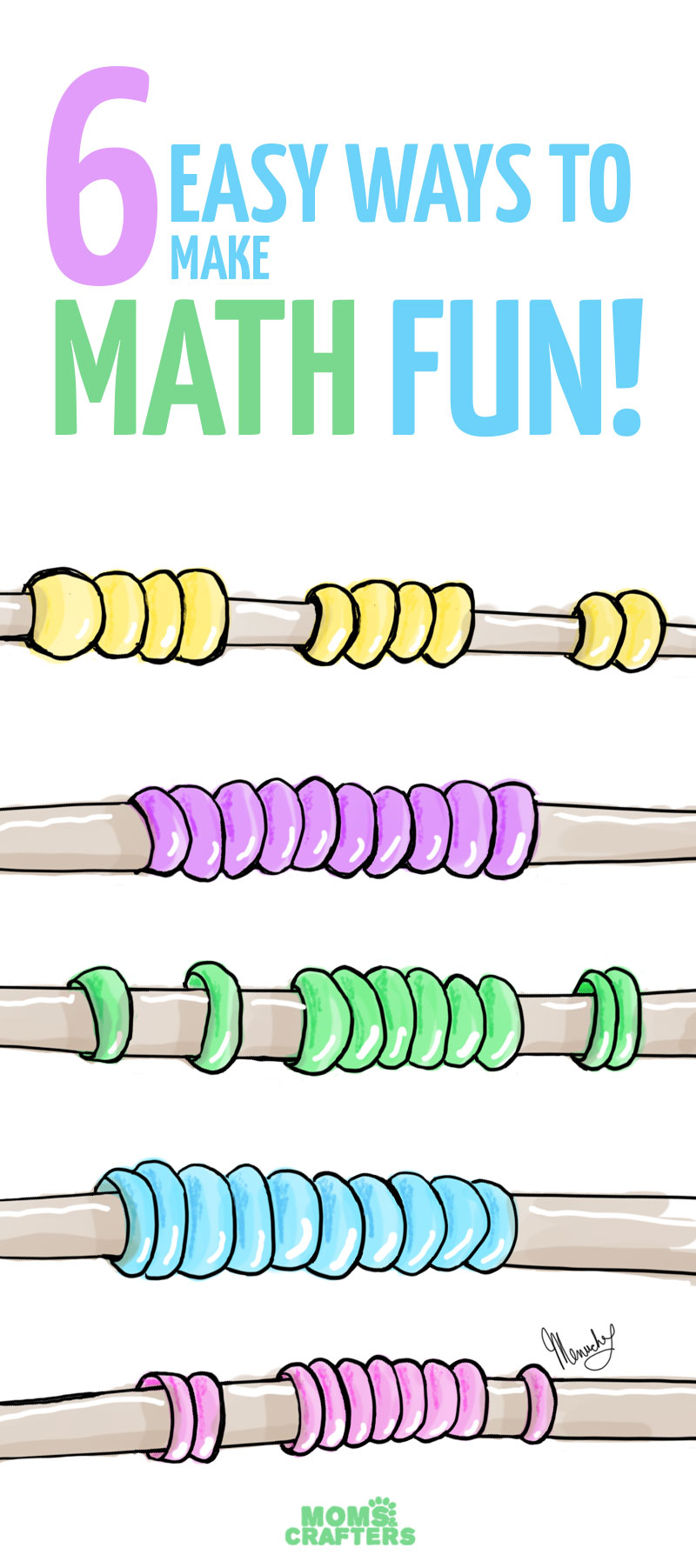 With summer vacation deep underway, we are looking for cool ways to prep for the coming school year.
Kids spend lots of time in school, and it's great for them to know that their parents are involved, that we want them to succeed, and that school and home are not two separate things.
But at the same time, it can be overwhelming for kids – they need their vacation!
For me, the perfect solution is to incorporate lessons in every day life.
Zap Zap Kindergarten Math is the new app for kids to practice math in a fun, visual way. I'm a very visual person myself, and I can relate to the need to explore math concepts in different ways.
Offering that outlet at home is a perfect solution!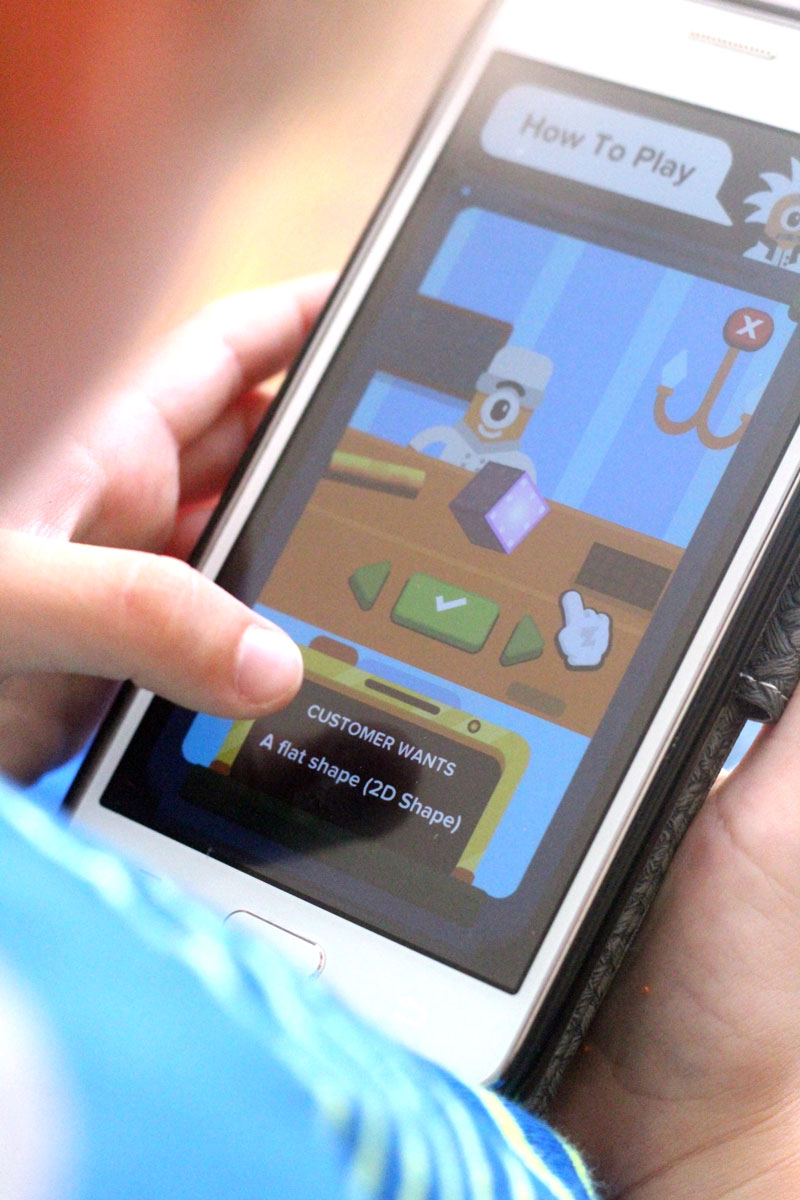 It really doesn't feel like learning, and it has M begging for more.
The bright graphics and interactive play makes it feel like an adventure game, while really it's…. MATH!
I think that a large part of my dislike for math growing up was simply that it was presented to me wrong. I discovered later on in crafting, in drawing coloring pages like this one, that I was using lots of math – and it wasn't boring at all!
I want to start M off on the right foot – math is fun if you make it so!
And with that, here are some cool ideas.
6 Ways to Make Math Fun at Home:
1. Screen time: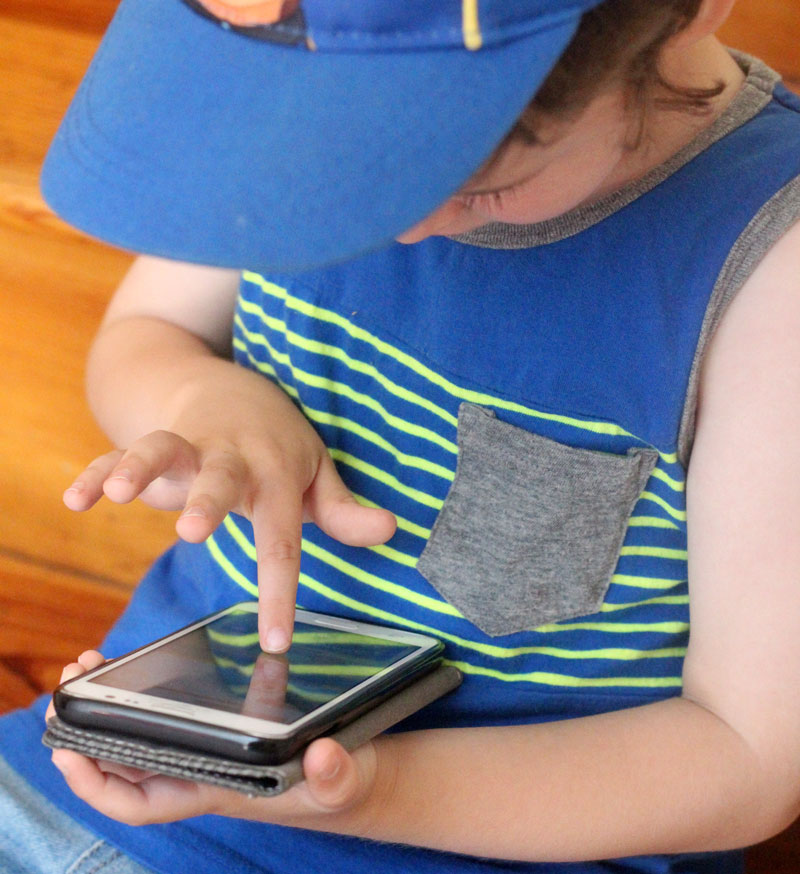 Most of M's screen time is given for my own sanity, and knowing that he's learning while doing it is very encouraging for me. I love how Zap Zap Kindergarten Math is a way to make math fun without having to invest much of my own energies.
And as far as M is concerned? He doesn't know the difference at all. For him, the exciting adventure, sounds, animations, and challenges of Zap Zap Math is just as fun as a mindless game would be – except that he's accidentally learning.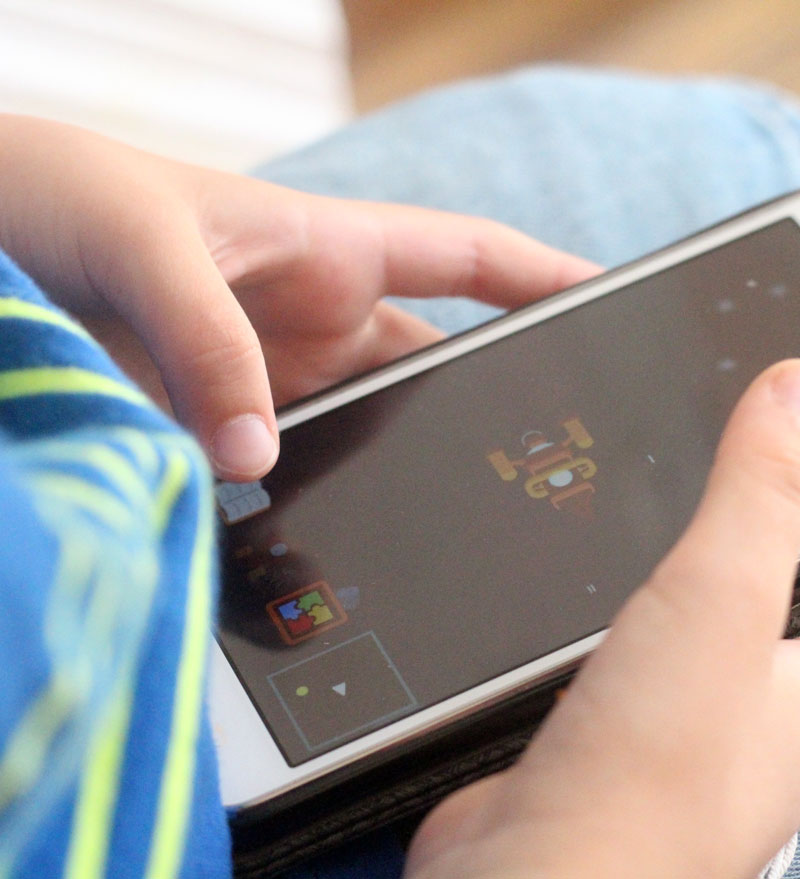 2. Crafting:
As I mentioned above, crafting incorporates lots of math. You can do math-specific crafts (you'll get lots of inspiration from the app) or just solve problems with math (how many squares of paper do I need to fill in this collage?)
3. Baking:
Your child can help you measure the ingredients – that's lots of fun!
4. Cleaning:
Make clean-up time more fun by counting how many toys get put away – if you need to, just count in sets of ten.
5. Play I Spy:
You can do this at home or on a road trip. "I spy a triangle". "I spy a set of 3". Or even "I spy the sum of 2 and 5!"
6. Talk Math:

When you're doing something that's on the kindergarten math level, sound it out. Kids mimic parents, and they'll learn to make math fun for themselves if they see you having fun with it!
So when you're making that craft project, name the shapes. When you're preparing chicken drumsticks for dinner, count out loud, add the extra pieces for the guests that are expected. "We need six pieces for our family, plus two for the friend that's coming. That means we need eight pieces of chicken".
Just surrounding your child will math makes a huge difference!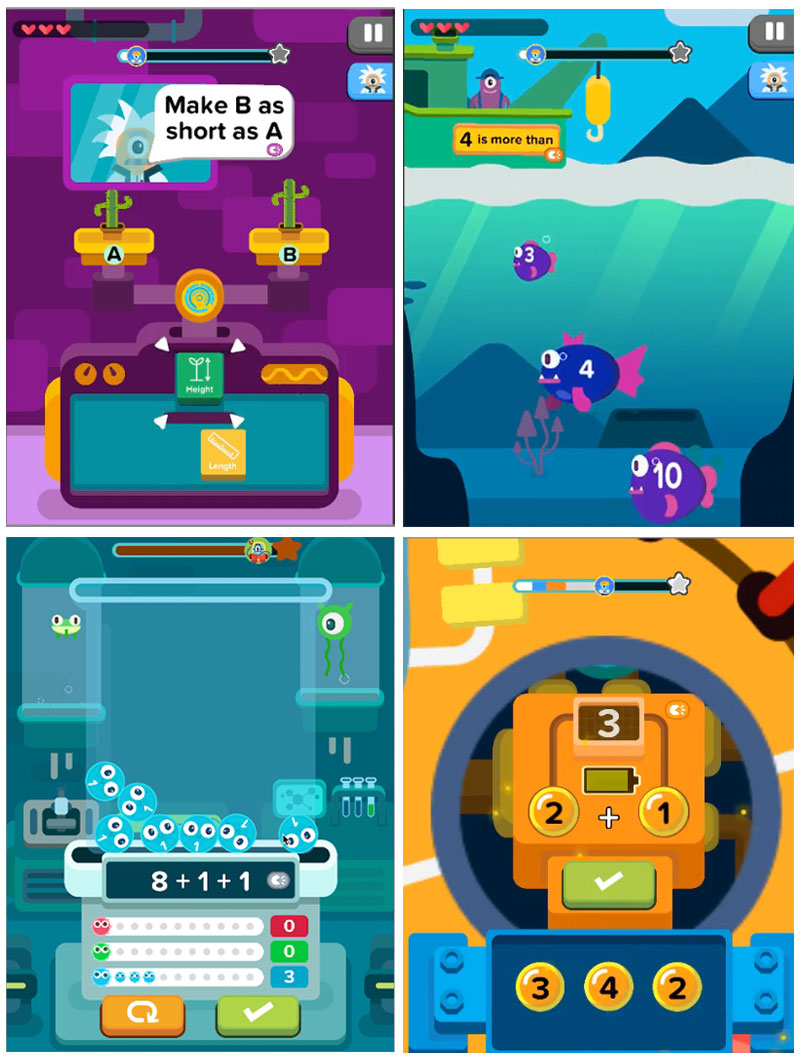 This app has been a lifesaver for me! It's enabled us to have some quiet time with M home, so that the baby can nap. It's helped ME have some quiet time so that I can write this post. And it's taught M some math concepts he'll use in real life and learn in Kindergarten, so that he'll have a positive math experience.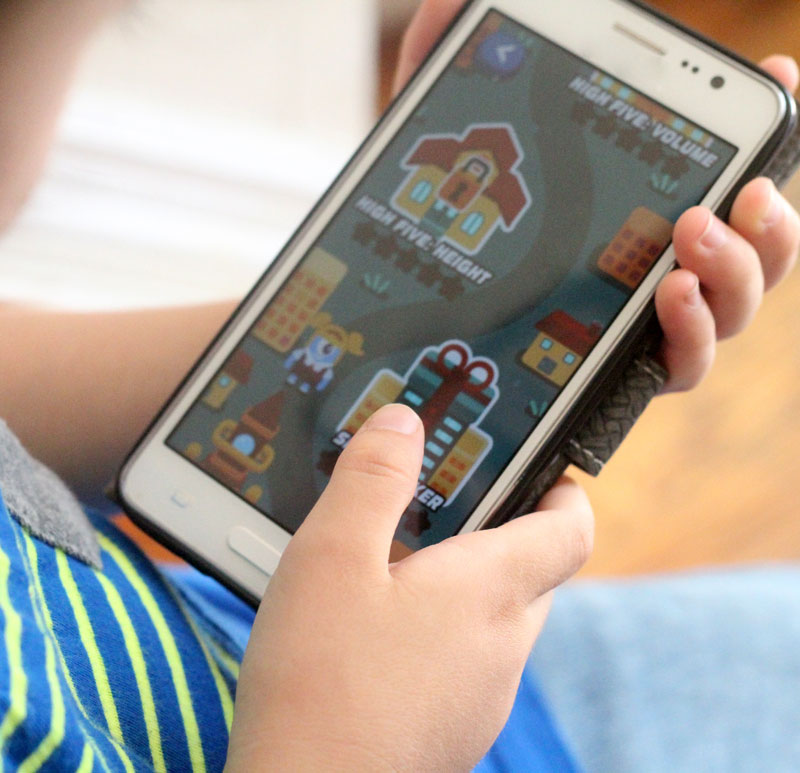 Here are some of my favorite features:
Bright, interactive graphics.
Fun game play
Voice prompts – so if your kid isn't a reader yet, the instructions are still easy to follow
Various game play levels – so that M can pace himself
It's fast and responsive, even on my budget smartphone
Explores various math concepts, including number recognition, counting, shape recognition, all the way to addition and subtraction.
Designed according to international math standards for ages 3-6.
Those are just some of the app's features that help us make math fun, but if you want to learn more about all it has to offer, visit their website here!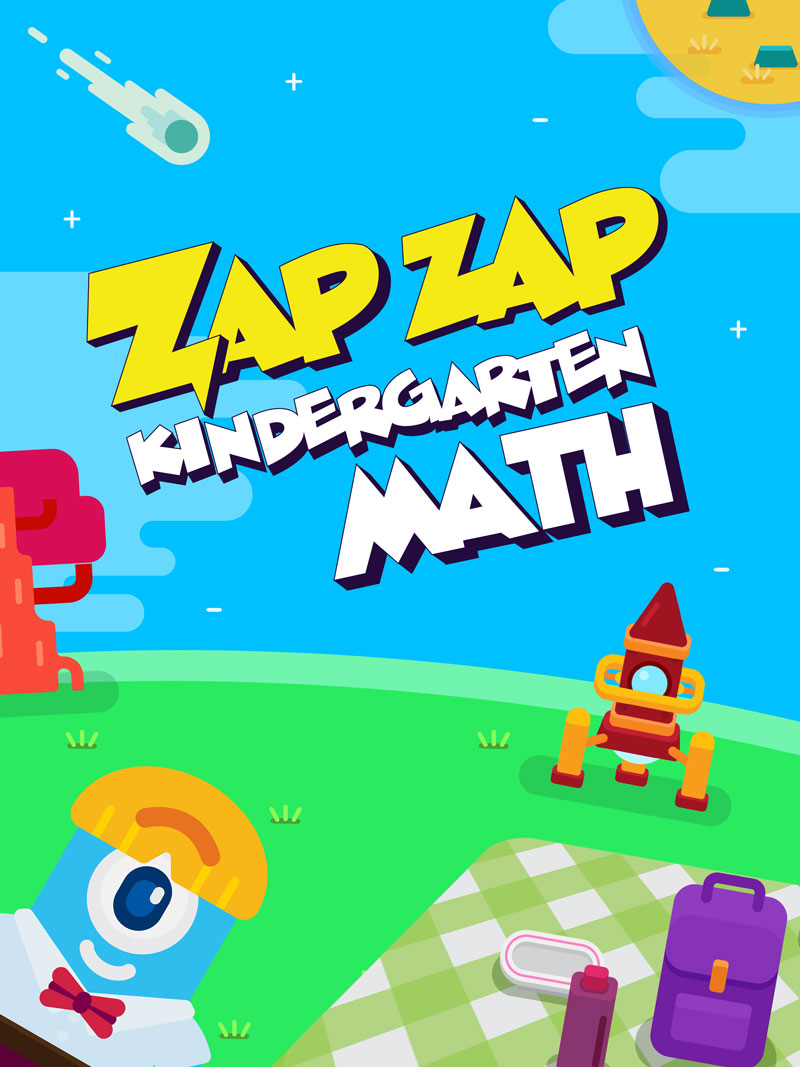 What are your favorite ways to make math fun for your kids? Did you also struggle with math in school? I'd love to hear your best tips in the comments below!