Make a macrame heart keychain as a gift for a loved one or at a Valentine's Day craft workshop! If you like this, you'll also love making no sew valentine pillows. This post contains affiliate links.
---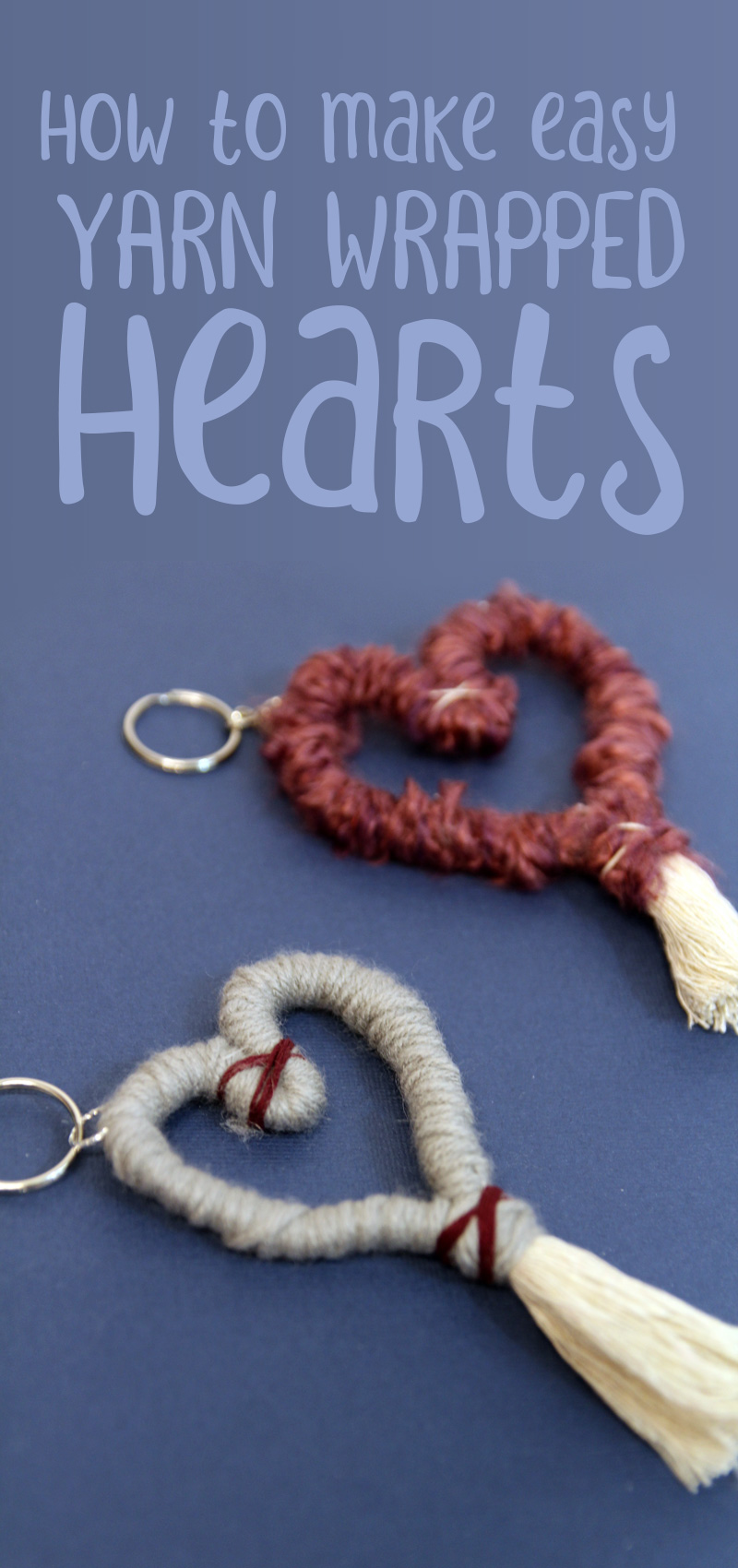 Macrame rainbows are all the range, but did you know that you can take that a step further with different shapes? Start with easy ones, like this macrame heart keychain.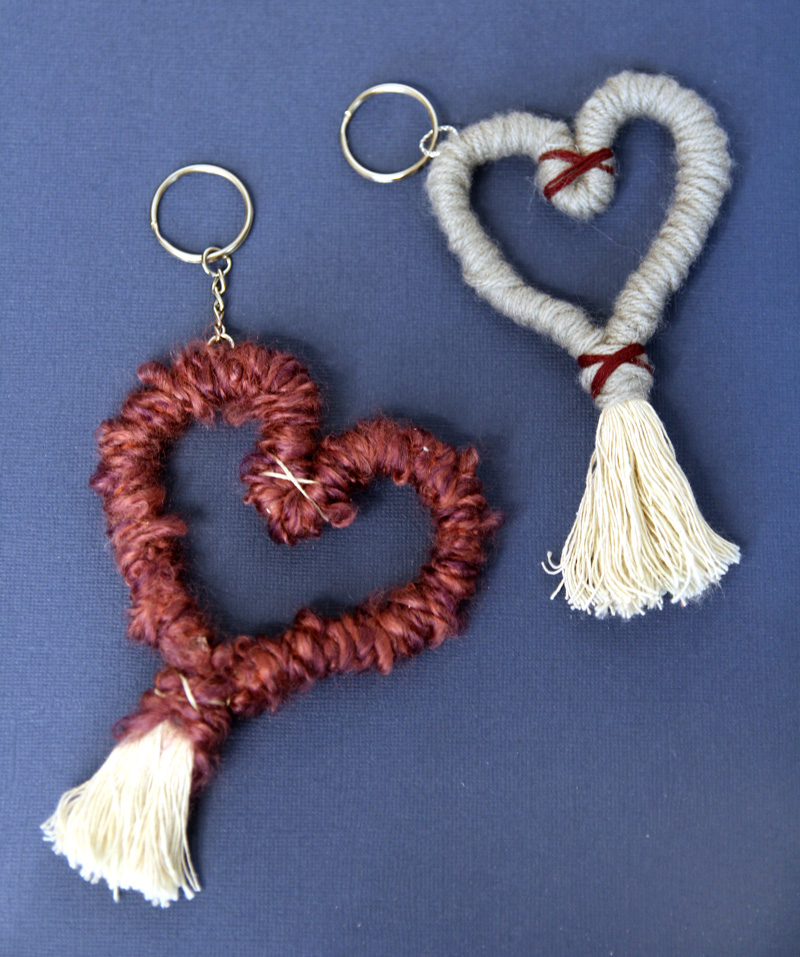 These are fantastic gifts and don't take too long to make. I'd say you can complete it in fifteen minutes or less, start to finish, once you've gotten the hang of it. How long it takes will heavily depend on how thick the string you're wrapping is. Thinner string means more wrapping.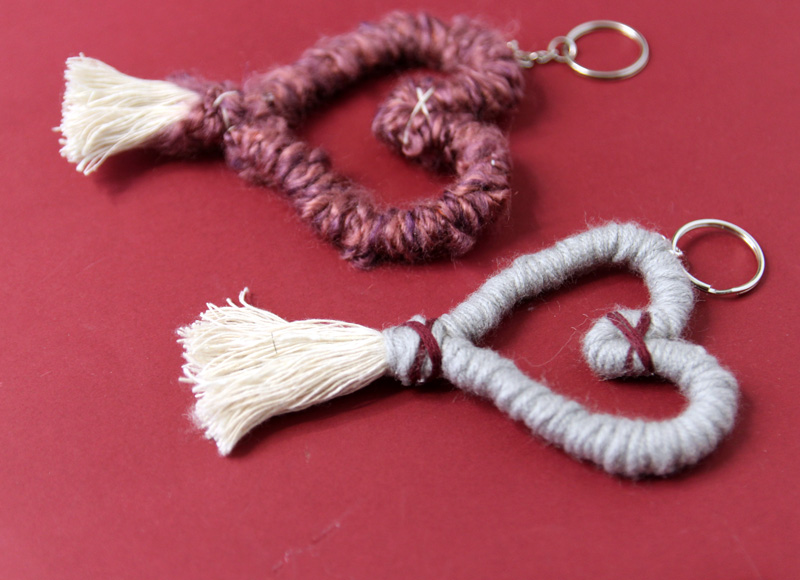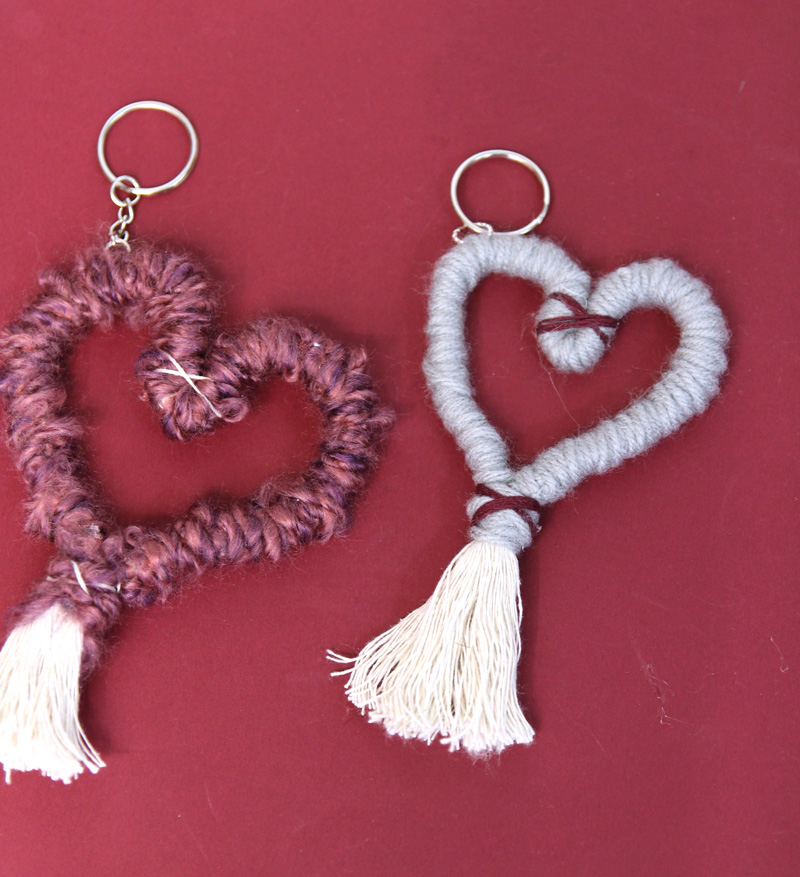 Tips for making these DIY macrame heart keychains well
Use textured yarn for a super cool effect. Keep it basic with embroidery floss or regular dollar store yarn.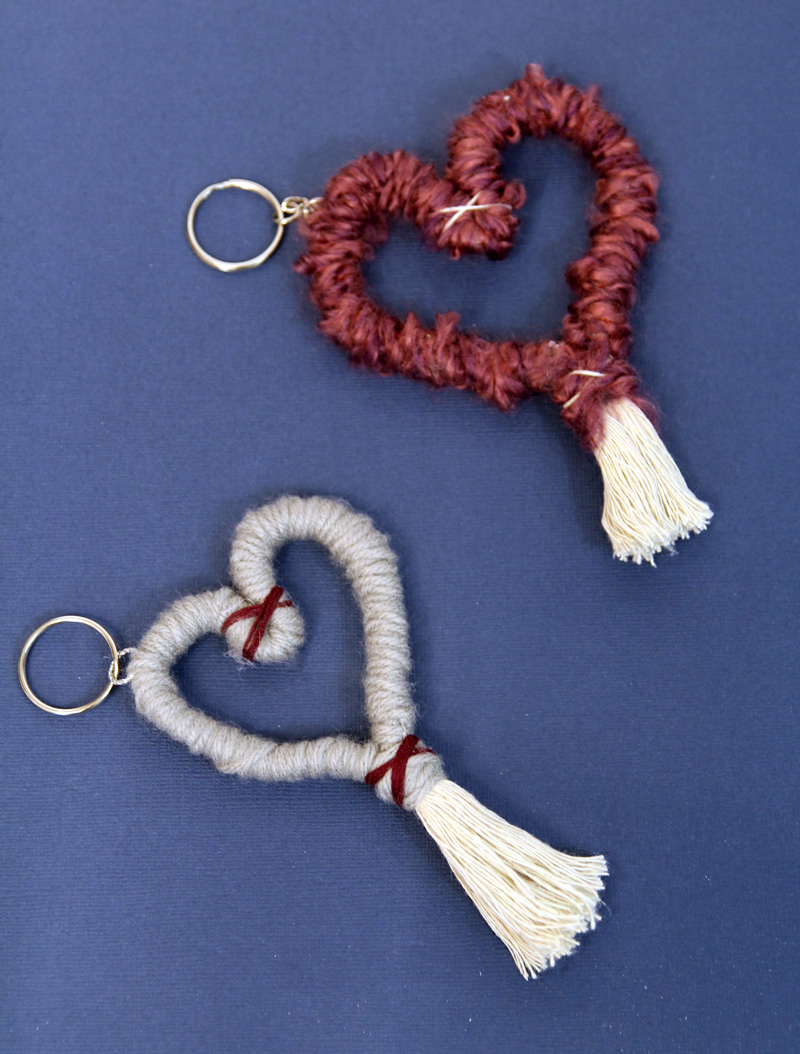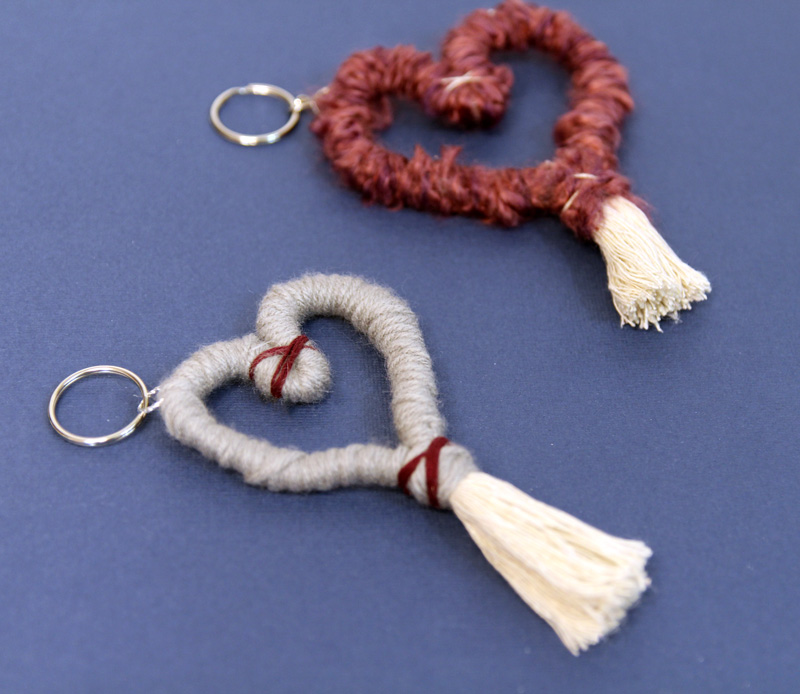 I made this macrame heart keychain a few times to play around with the best technique. The first time, I did not wire it. While it did hold its shape, it just makes much more sense to wire it. So I did that the second time around. Much better!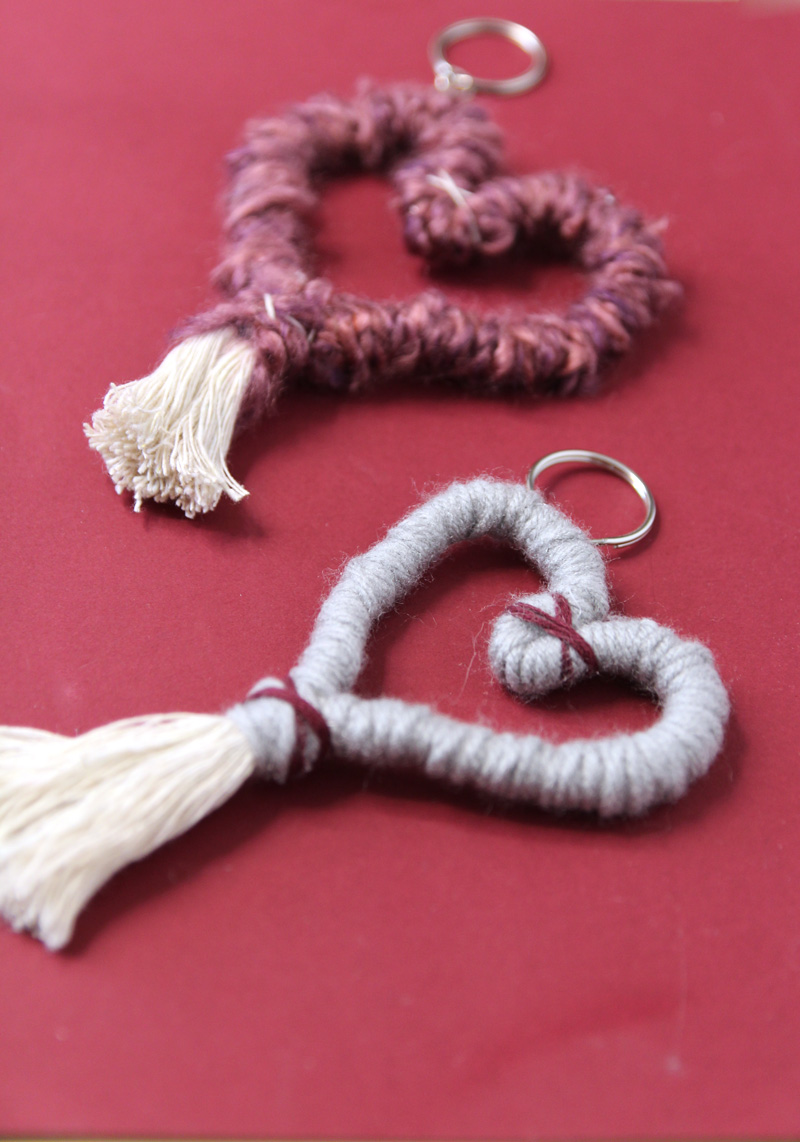 Another thing I changed was the bottom point of the heart. To make a macrame heart keychain, you need to start with a teardrop shape by connecting the two ends of the wrapped rope. On the first one, I simply wrapped over my wrapped ends. But this blocked the excess fringe from joining into one tassel and holding well.
The second time, I left extra space on the rope ends. When I formed my teardrop, I wrapped below the wrapped portion, going only around rope. This worked MUCH better.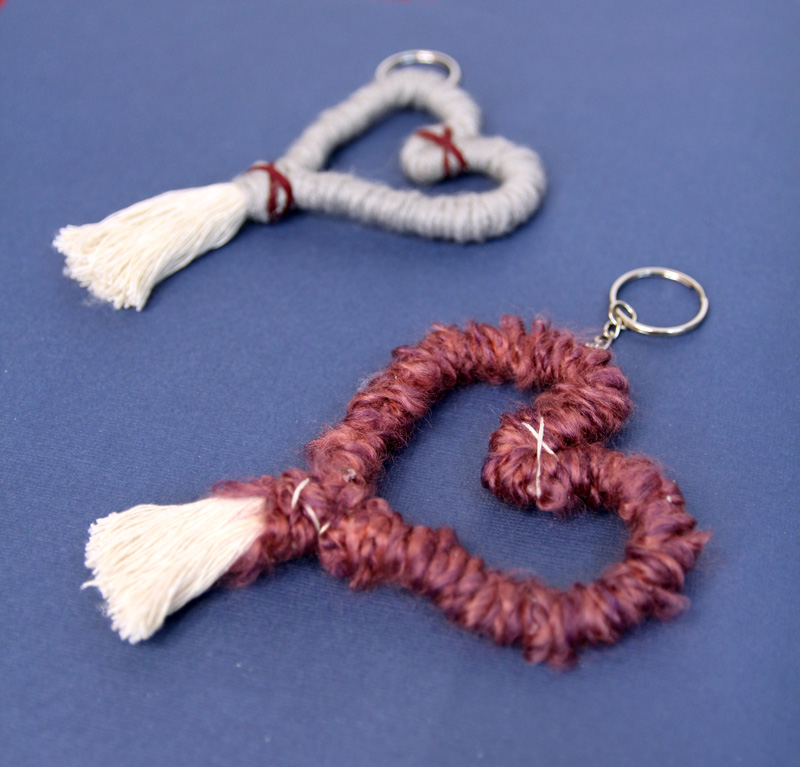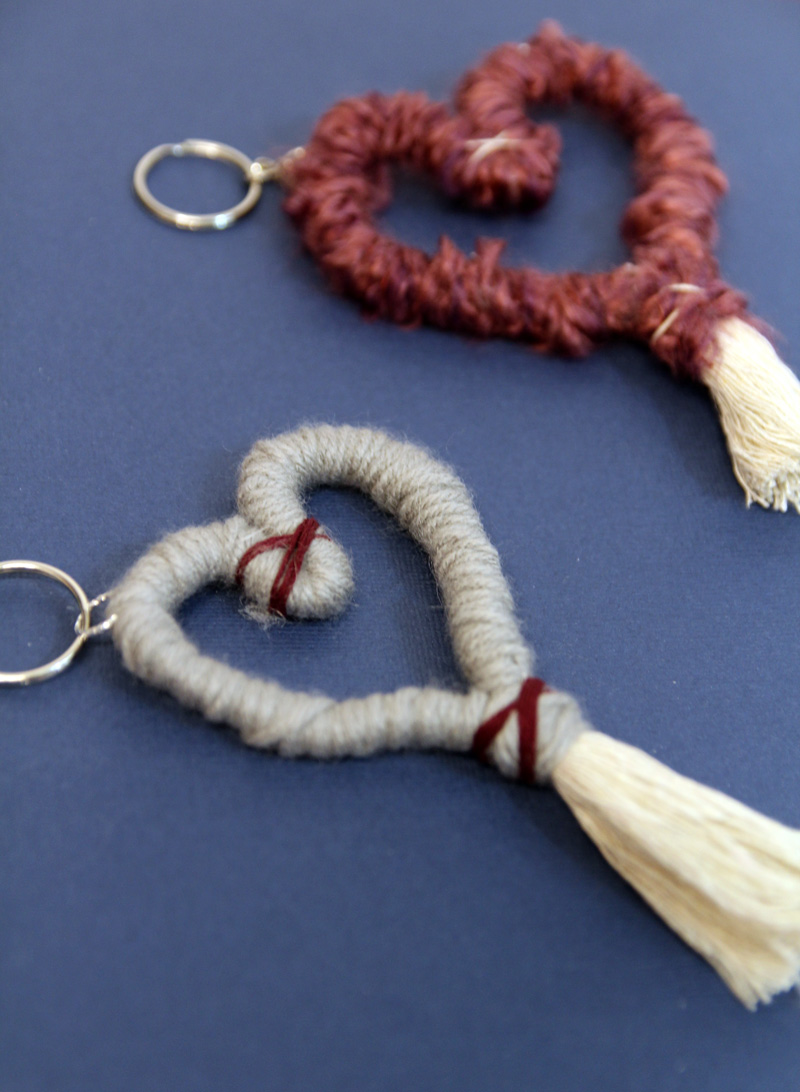 Finally, as you see in the images, I used a thinner twine or floss to wrap around the points. This is purely for visuals and you can skip it, but it adds a lovely touch.
What you need to make these heart keychains
Recommended: hot glue gun. I love my Arrow GT300. It's perfect for crafts like this because it has an adjustable flow for fine detail, and the dry times aren't too quick to work with (but they're quick enough to allow me to proceed with the project in the same session).
Comb
How to make a macrame heart
1. My rope was too thick. It was made of 3 parts twisted together. I untwisted it and used just one section. If your rope is too thick, you'll want to do this. Roughly form the heart in the size you want it and cut your rope a few inches longer so that it's workable.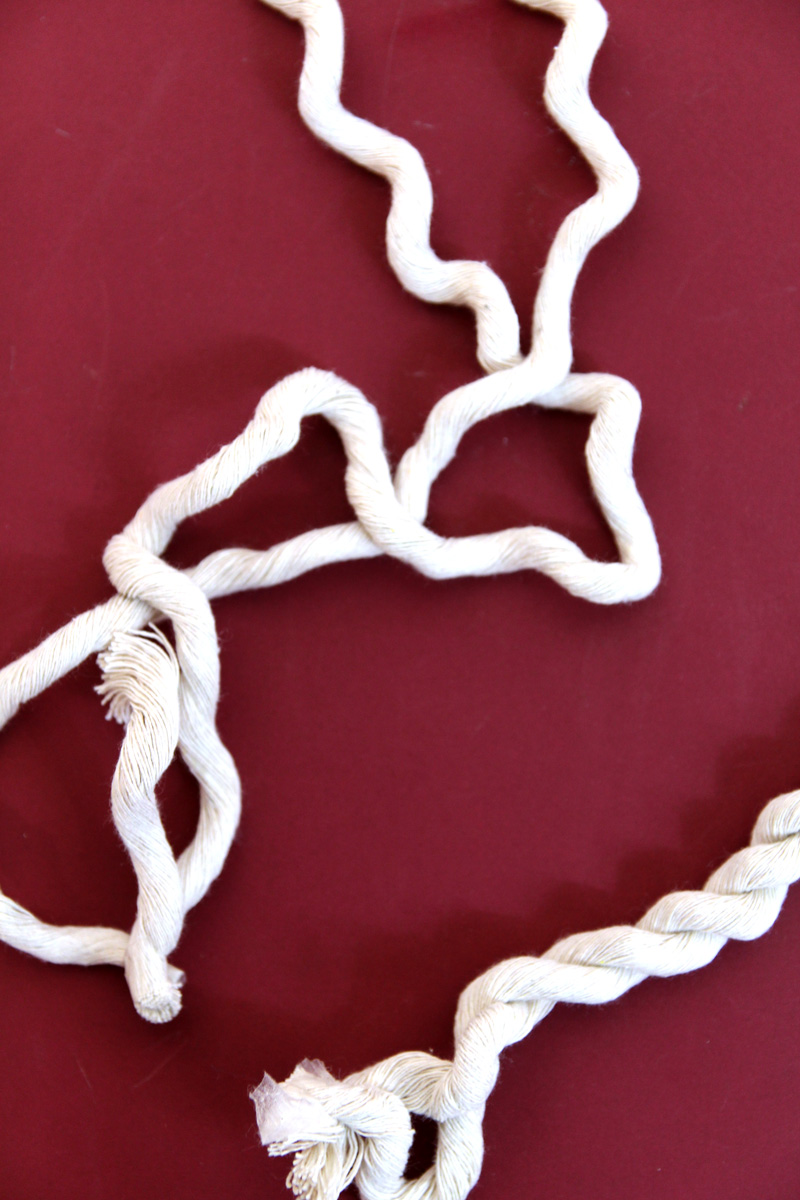 2. Cut a piece of wire roughly the size you want your heart to be. (You don't need to add extra – if it's a bit short it won't really matter if the last bit isn't wired). Glue your wire a couple of inches from the end of the rope. Keep in mind that you'll be wrapping a little underneath it when you form your teardrop shape later on, so leave a little extra beyond the tassel size.
3. Form a slipknot a couple of inches from the end of your yarn (if you don't know how, you can proceed to the next step with a regular knot).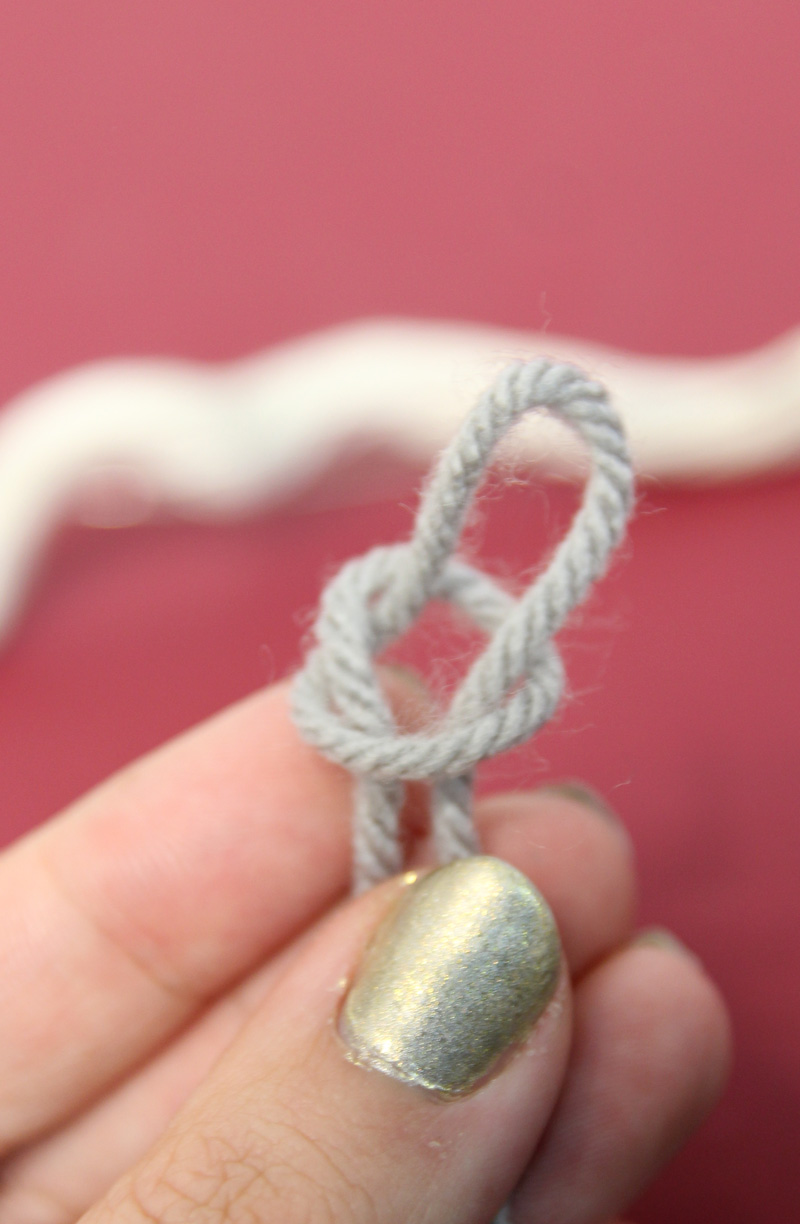 4. Slide it over the end of your rope at the point where you attached the wire and tighten.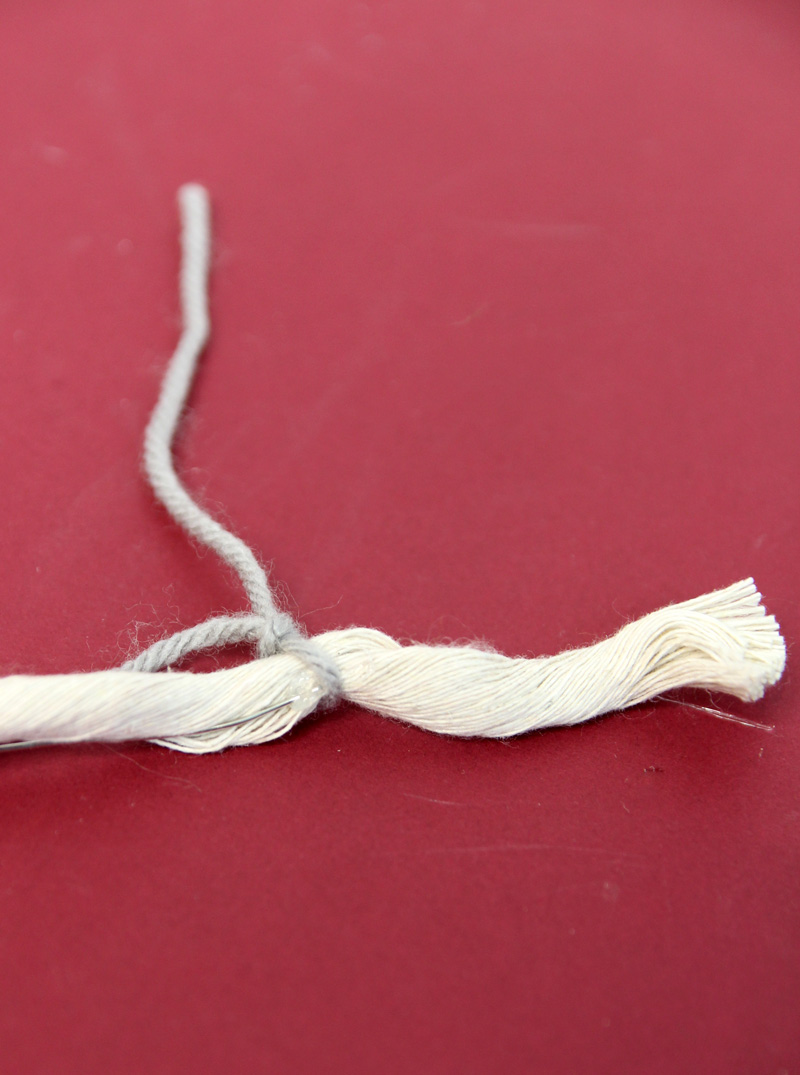 5. As you start wrapping your yarn around your rope and wire, make sure you're covering the "tail" of the yarn. You can wrap and over wrap more than that single layer if you like the slightly messy look, or keep it in a single rigid layer. I personally like to overwrap and criss-cross when I'm doing this project, since you don't have multiple layers and colors of wrapped rope like you do when making a rainbow.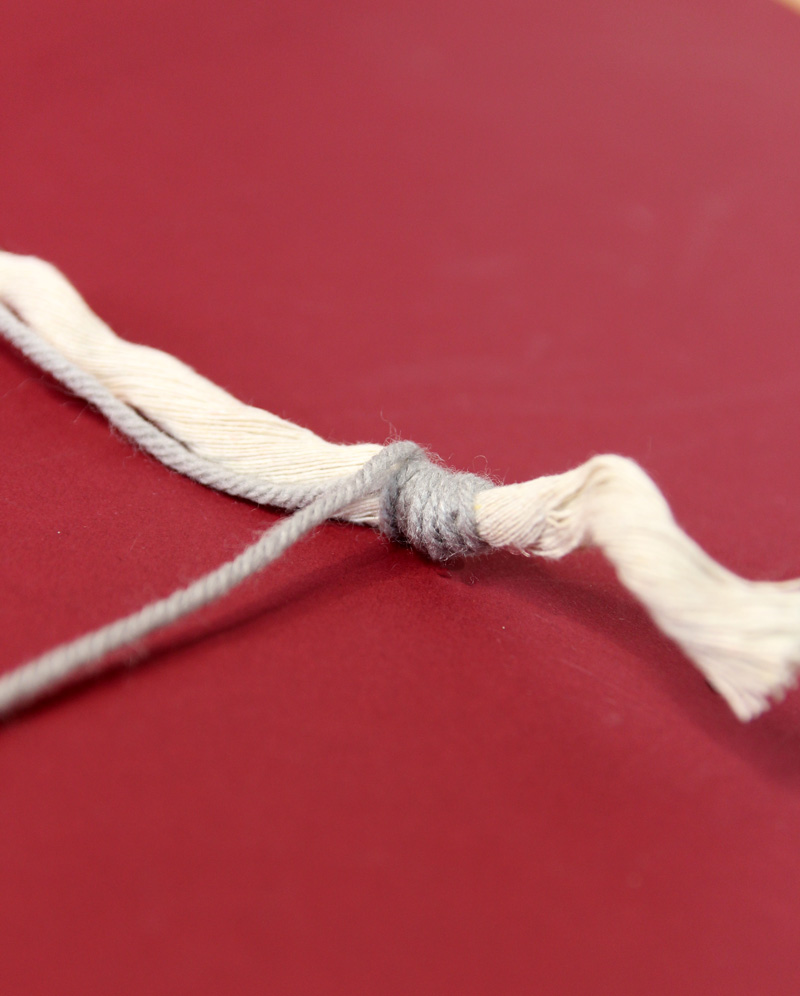 6. When you've reached the length needed to form your heart. Add a very small dot of hot glue.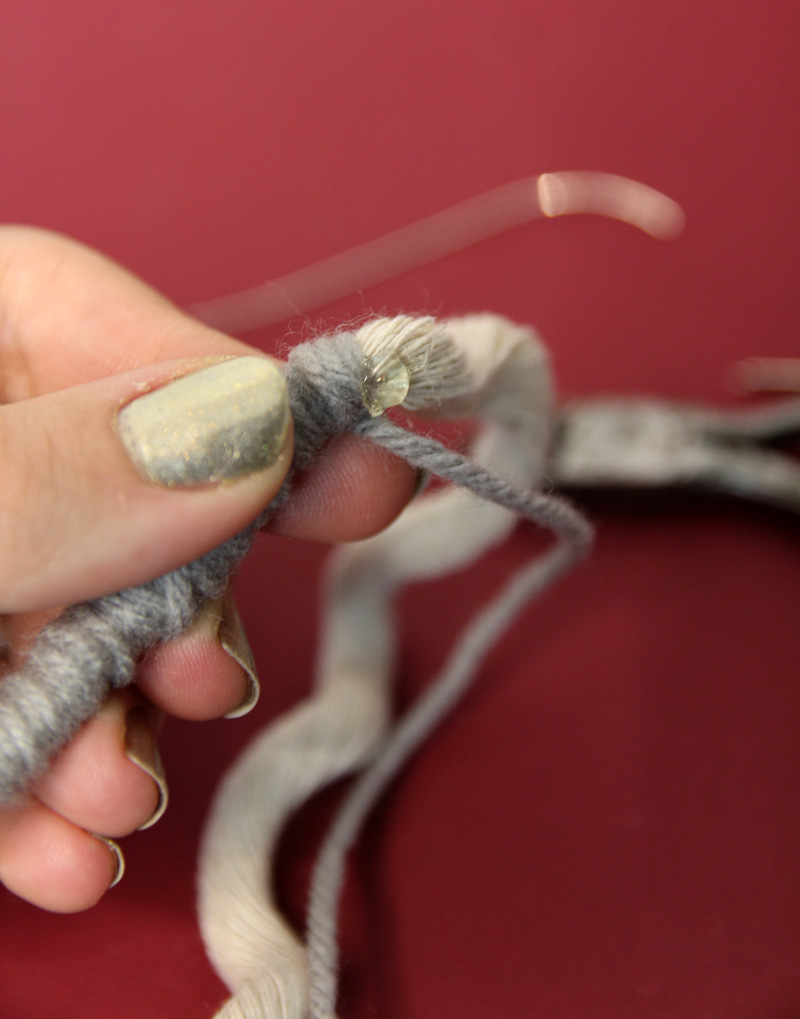 7. Wrap your yarn tightly over that dot of glue, covering it. This ensures that despite using a type of glue that's very textured, you're flattening it as much as possible. Do NOT trim your string yet.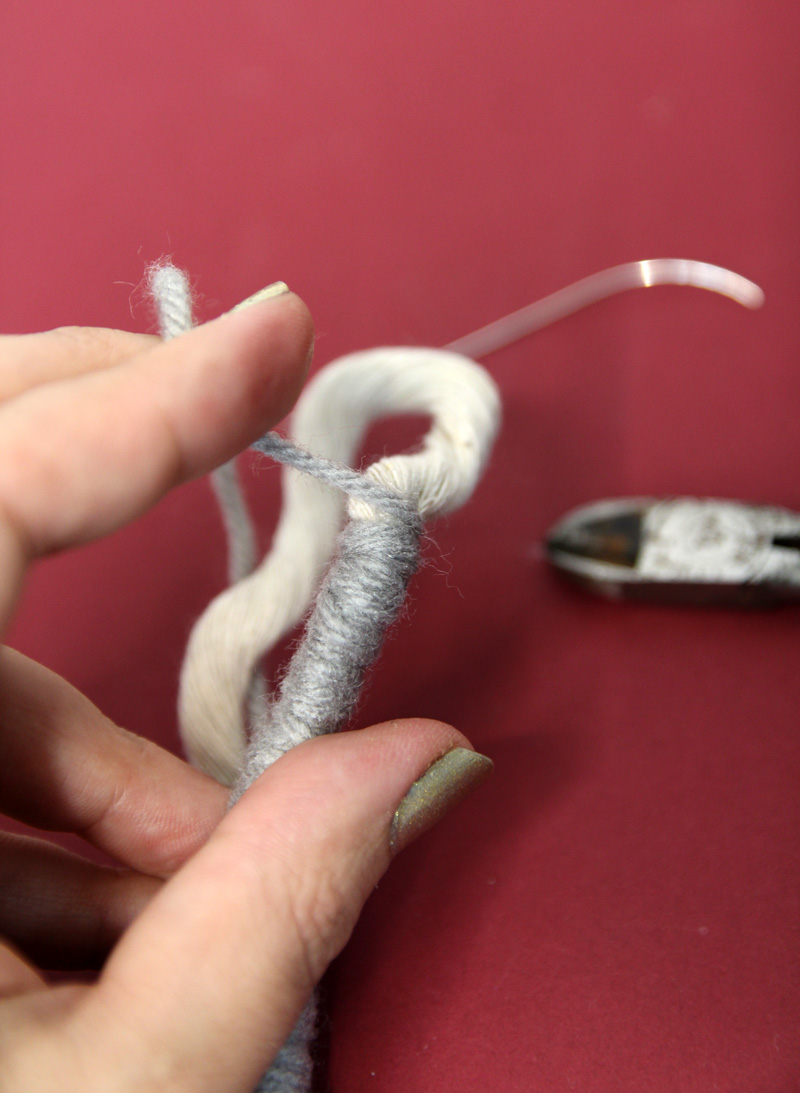 8. Curve your rope into a teardrop shape. Keep wrapping just below the spot where you started and finished wrapping, joining the two ends. When you're done, glue it in the back of the heart, using the same method as the previous two steps. Trim your string flush to the wrapping when the glue has dried.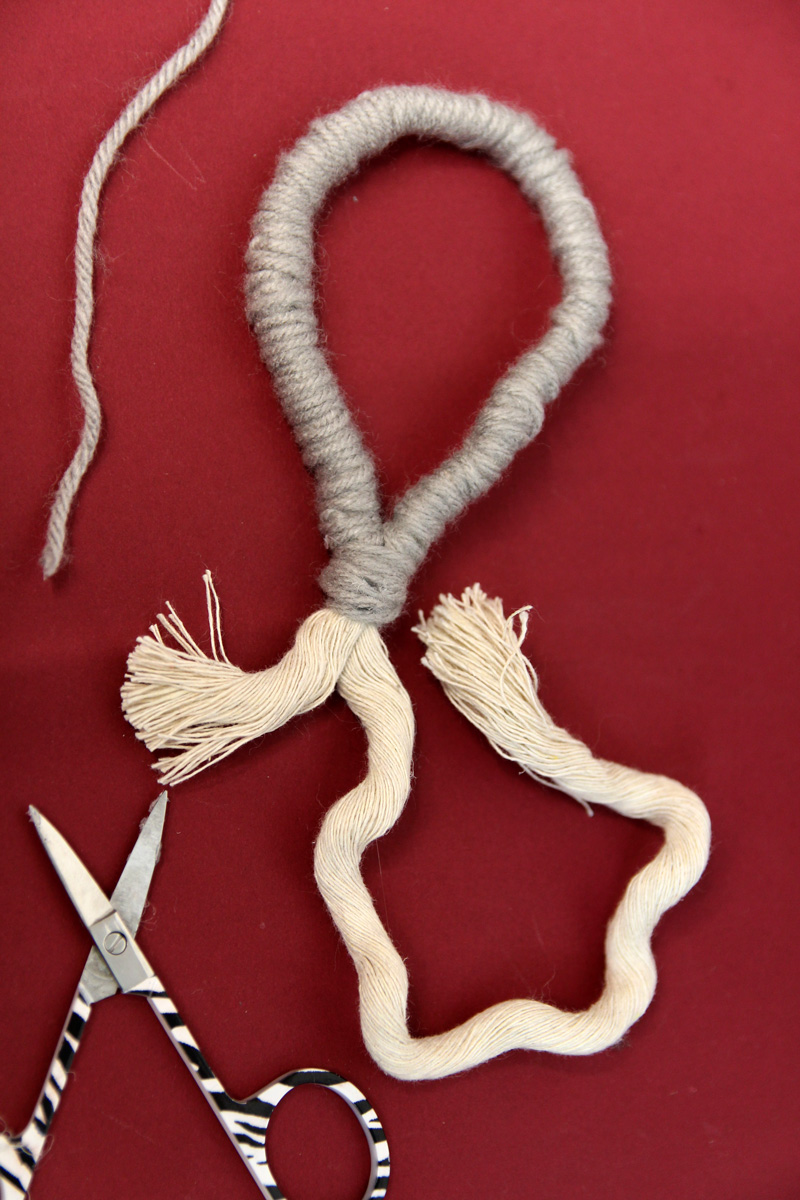 9. Fold it down in the center of the teardrop to form a heart shape.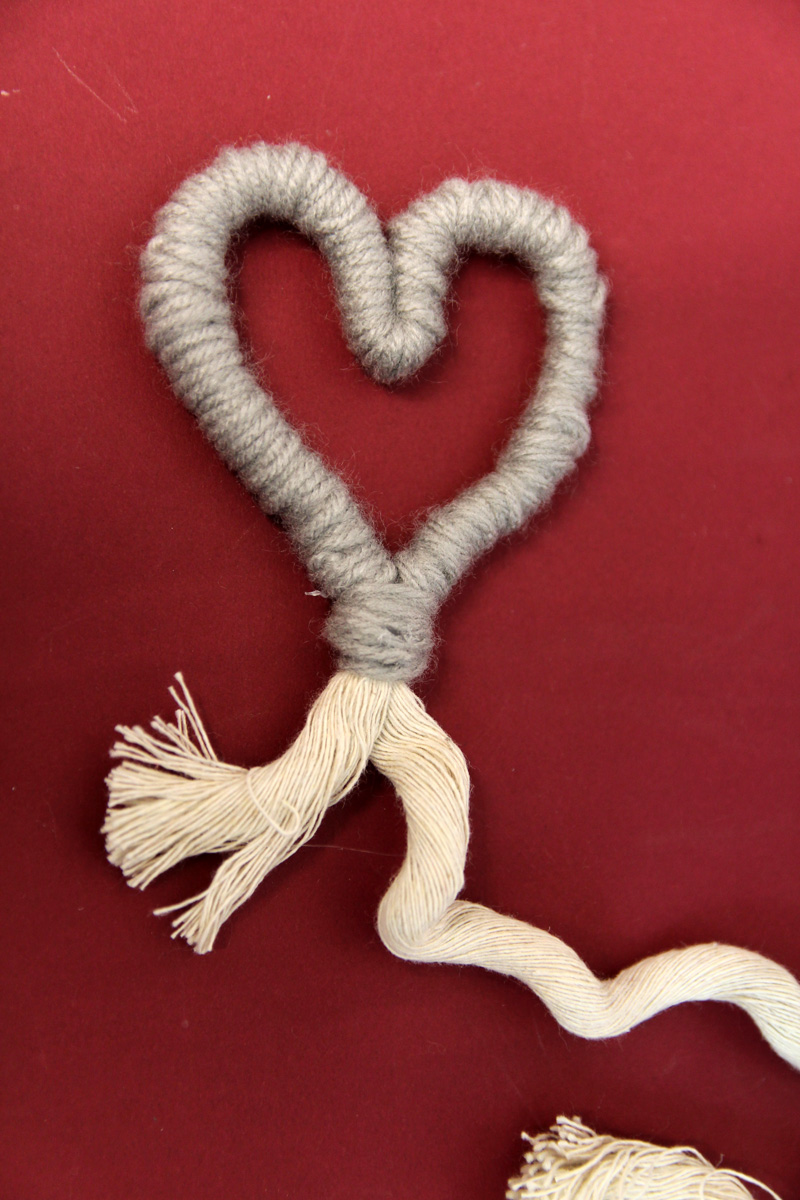 10. Trim your rope so that the two sides are roughly even and form a tassel. The tassel can be as long as you'd like! Comb it out. You can try to muddle and combine the two sides at this point, but as long as you did step 8 correctly, wrapping over bare rope and not rewrapping over wrapped rope, it should combine naturally.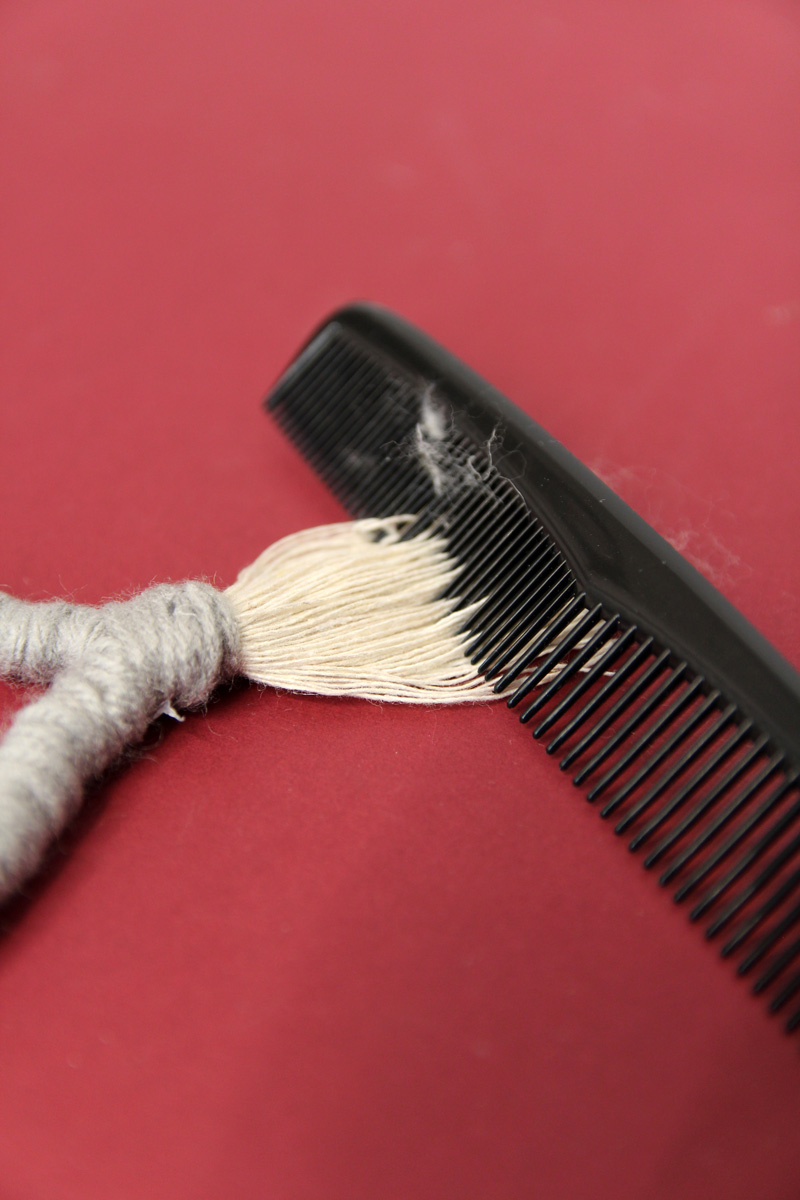 11. Trim the tassel so that it's all even and the length you want it to be.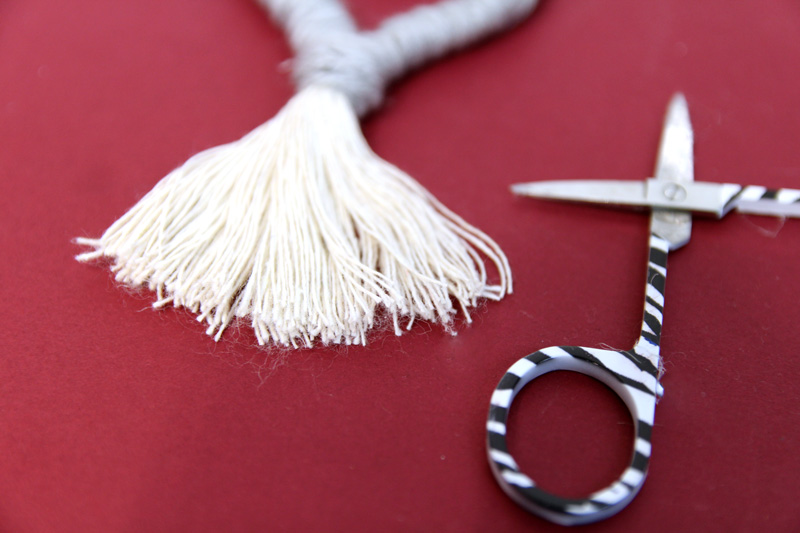 12. If you'd like to add criss-cross accents at the points where two ends meet to give the illusion that that's holding it together, you can do that easily. Just glue a contrasting floss or twine to the back, similarly to how you've done it in the past.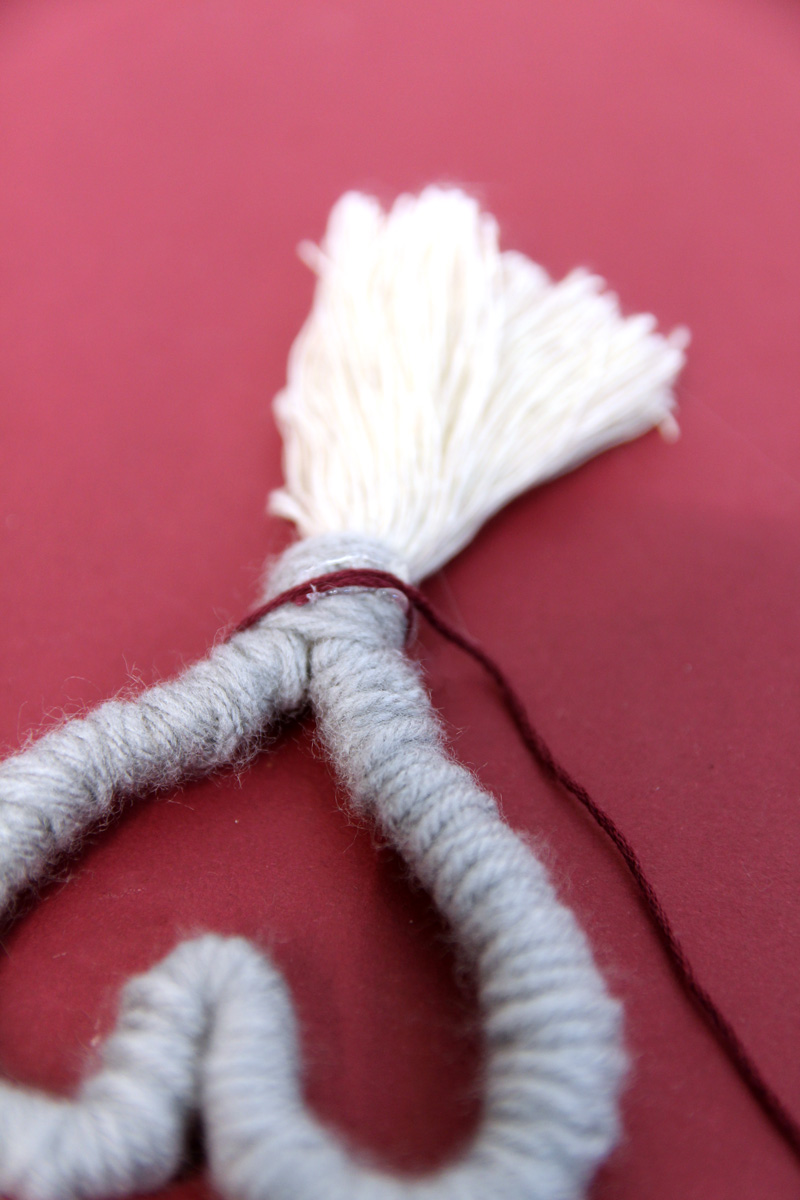 13. Wrap it a few times so that it forms an X in the front, glue in the back, and trim.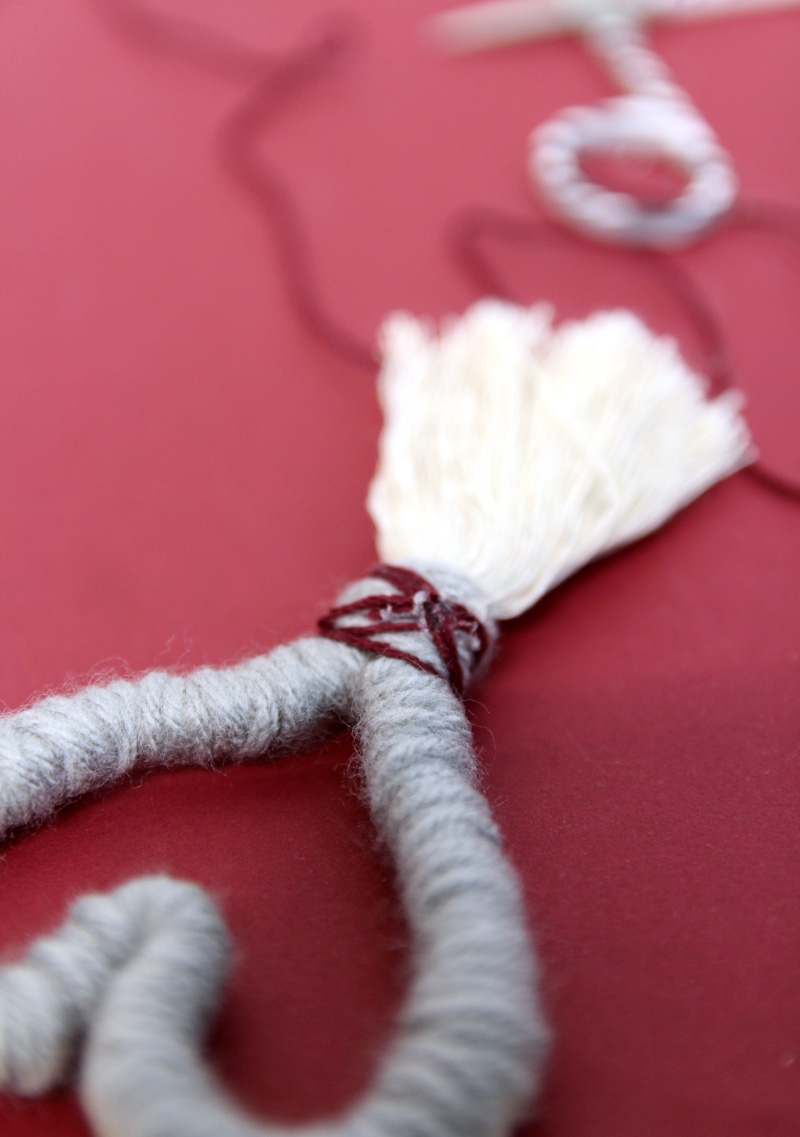 14. When repeating in the top dip of the heart, you'll probably want to poke the point out a little to make wrapping easy.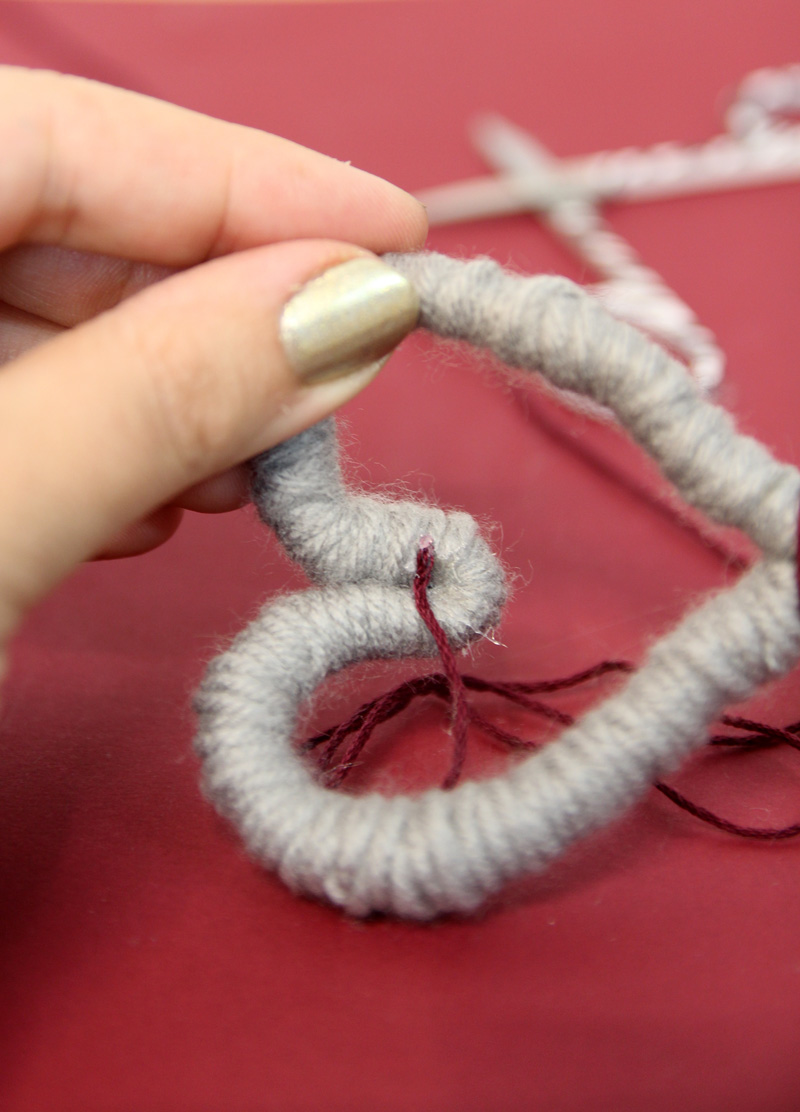 15. To add a keychain, thread a jump ring through a few of the pieces of yarn together. It's important to do it through a few pieces of yarn for strength. If you just do 1-2 it'll stretch it and weaken it. Add your key ring and enjoy your new macrame heart keychain!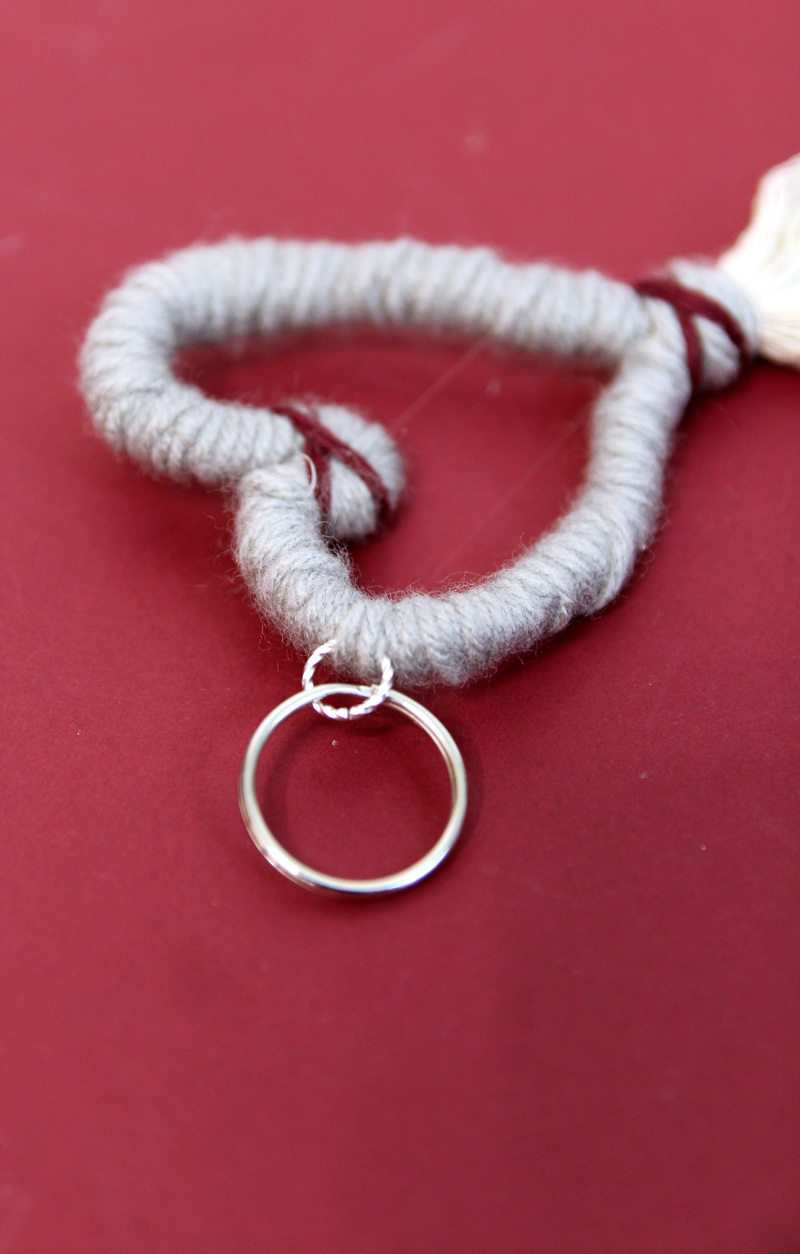 Who will you be making this for? Comment below!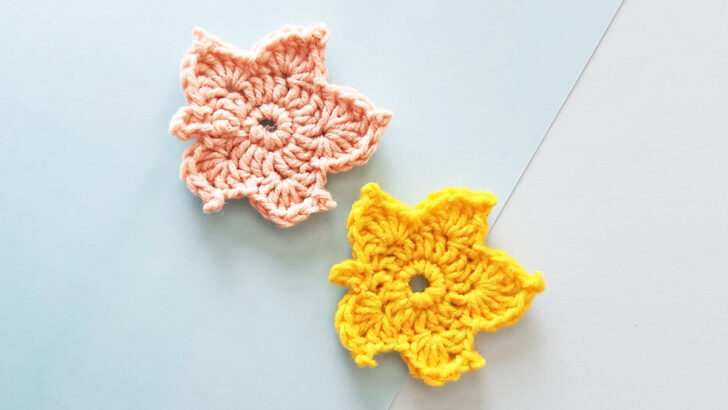 Create these adorable and festive Crochet Maple Leaves using this free patter. Don't forget to get creative and add your own twist! When you're done, …