Craft an adorable set of back to school bookmarks using this free printable template! When you're done, check out this adorable apple core craft. This post contains affiliate links.
---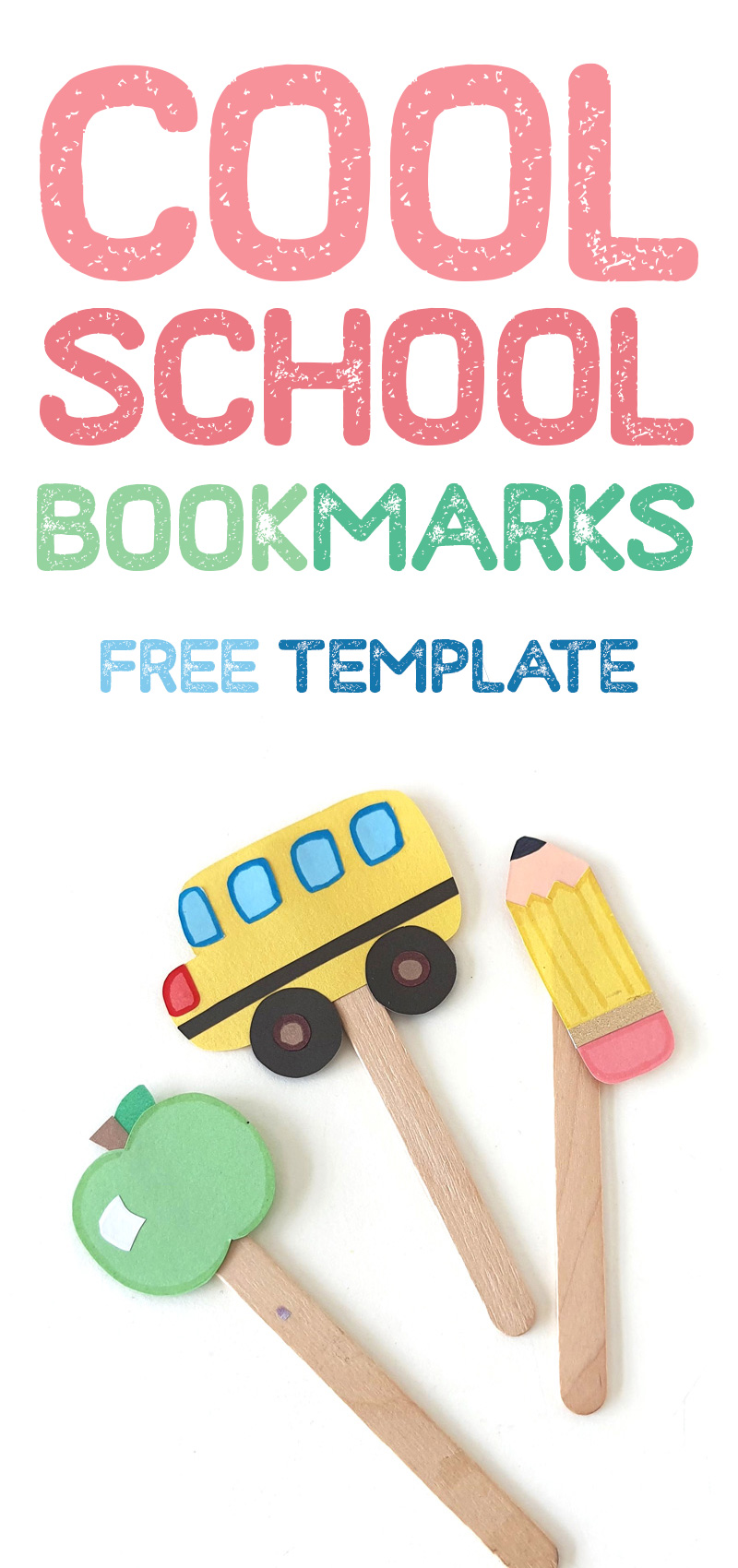 Gearing up for back to school? Try some fun back to school bookmarks to craft and encourage reading! Make a pencil, a school bus, and an apple! And there's another bonus not included here: a book!
Our kids are embarking on a new journey in just one very long week: M's starting fourth grade, Y is going to first, and A is going to two year old playgroup after two years at home with Mama!
Especially when starting the "big" grades, kids can feel anxious. Back to school crafting is a great tension-diffuser. We often personalize DIY school supplies and decorate lunch boxes for back to school, but we also love a good school-themed craft that isn't used in school necessarily.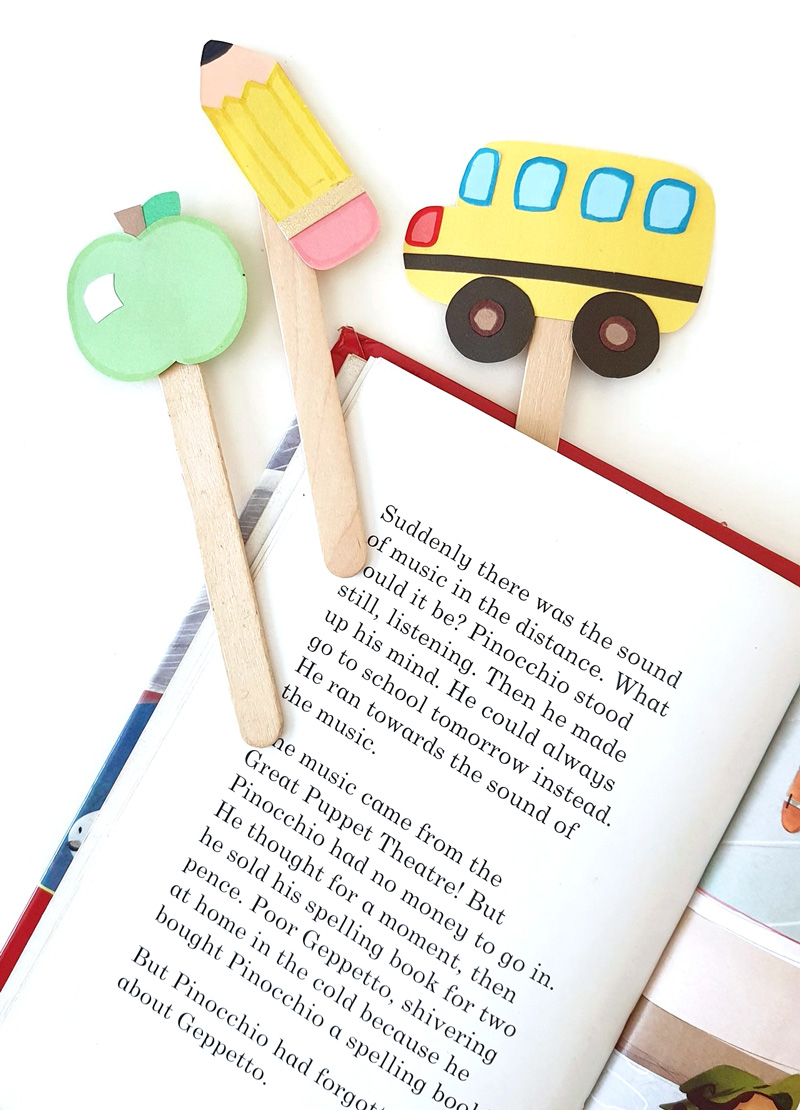 Bookmarks are a fabulous back to school craft because they encourage one of the most fun, time-tested educational activities ever: reading!
These designs were cut from a simple free printable template in shapes that are forgiving if they're not perfect. The template comes with two sides (one size on each page) so that you can choose which one you'd like to create.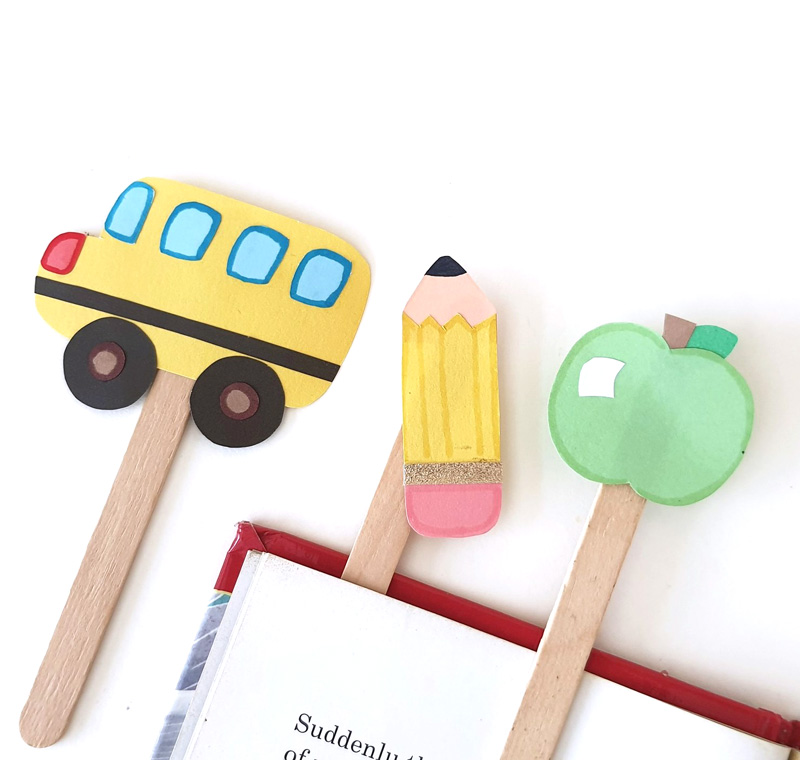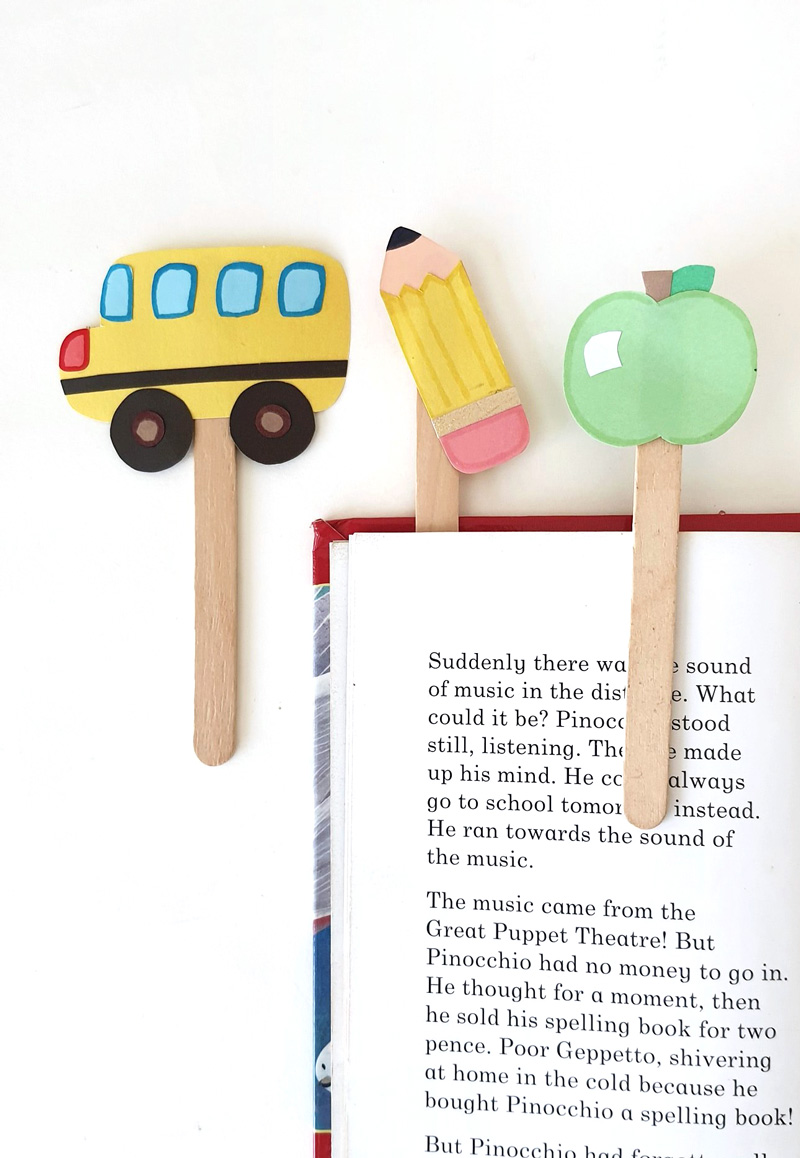 This back to school bookmark craft uses popsicle sticks as the bookmarks. If you'd like something flatter, you can simply use a piece of cardstock instead.
You can, of course, also use the template as the basis for other back to school crafts – such as embellishments for school supplies, lunch box notes, and more.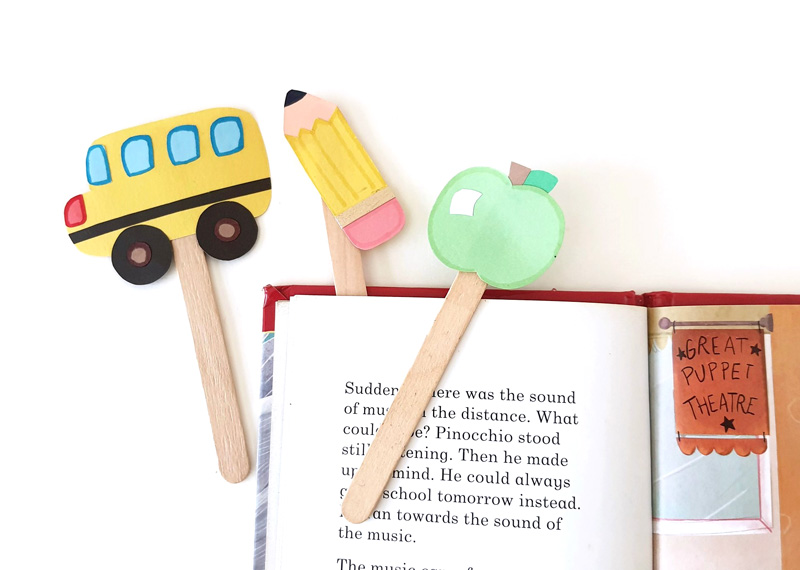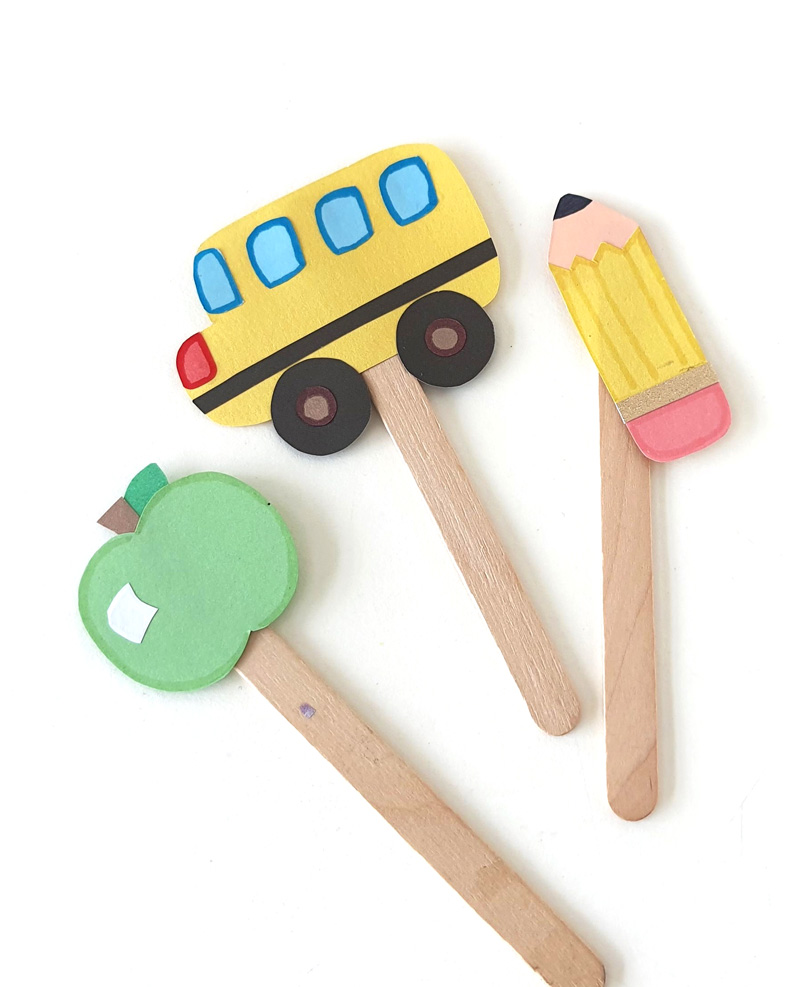 Add as much detail as you'd like. Use glitter glue to add some pizazz, try textured papers for interest, try seeing what you find around the house. You can even try using things like last year's dividers for windows on the bus, and spare notebook paper from a half-used marble notebook for the book, or the cover for the bookmark.
The possibilities are endless – just let your creative brain flow!
Download the free printable back to school bookmarks template
To download, fill out the form below. You'll be signed up for our free newsletter – unsubscribe at any time in the footer of the emails. I respect your privacy and the law and won't share your information with anyone.
Materials needed to make your bookmarks
Love this post and want more like it? Hit "Thank the creator" in the sidebar, the beginning, or end of this post, and send over some confetti so I know to create more like this! You can choose from free or paid stickers. Any sticker shows me you loved this. Paid stickers sponsor the coffee to fuel the next post.
How to assemble back to school bookmarks

1. Choose the correct colors for your template that you're assembling and prepare them. The template includes a school bus, apple, pencil, and a book. Cut out the parts of the template that you want to use (I recommend keeping each one in a separate pile so you don't confuse them.) Trace it onto the craft paper. Cut out each part.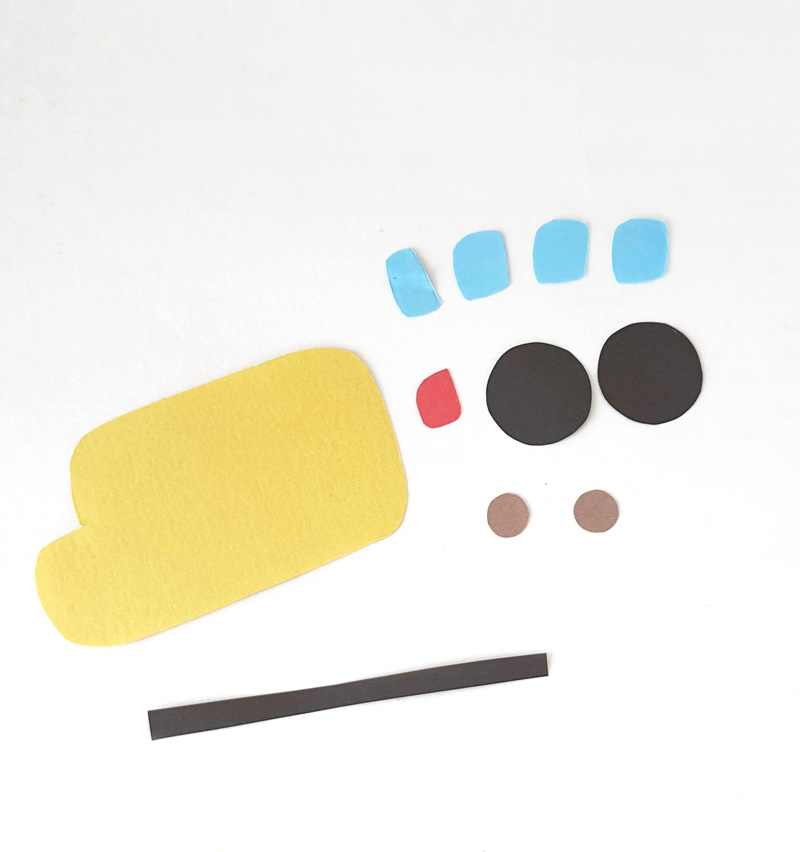 We're going to be assembling the school bus to showcase this tutorial, however the process is pretty self-explanatory for each design.

2. Glue the headlight to the front of the bus. Glue the black strip right below it.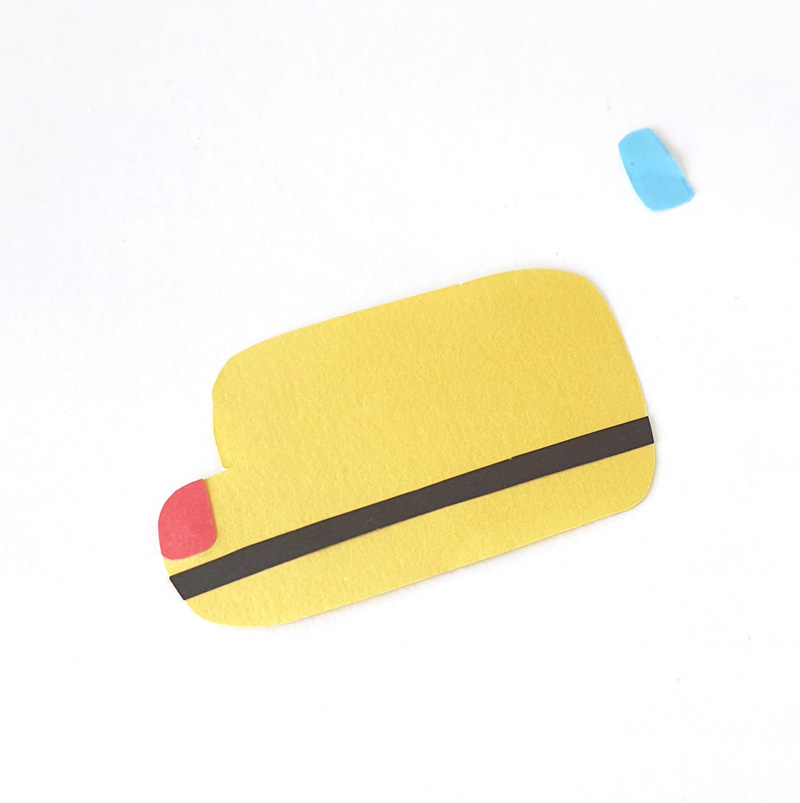 3. Glue on your windows. You may prefer to apply the glue to the bus portion to plan out their placement (rather than gluing them on one at a time).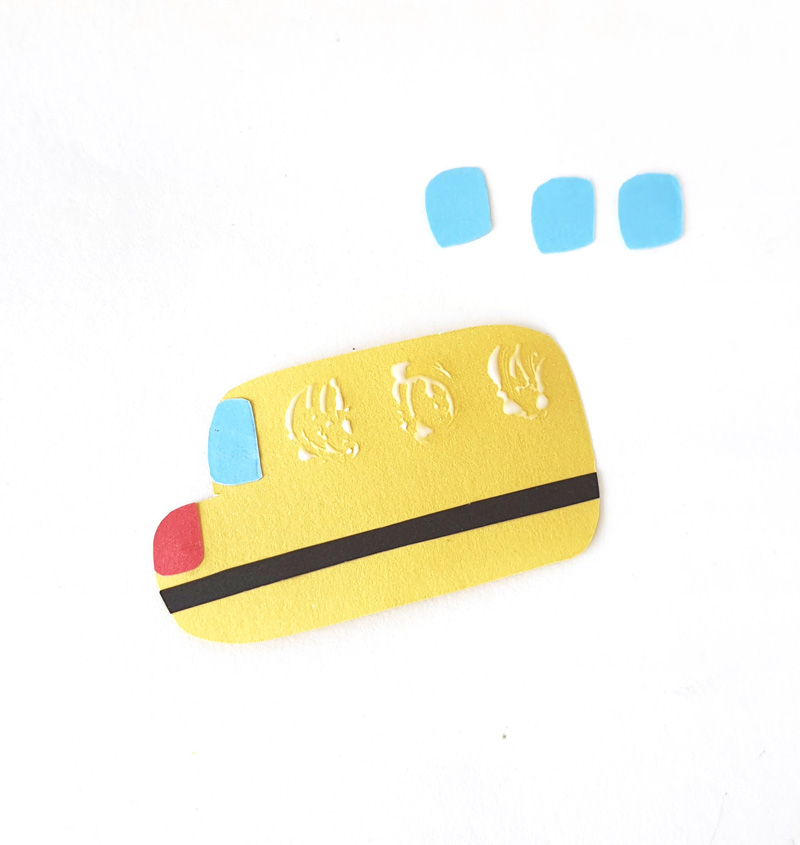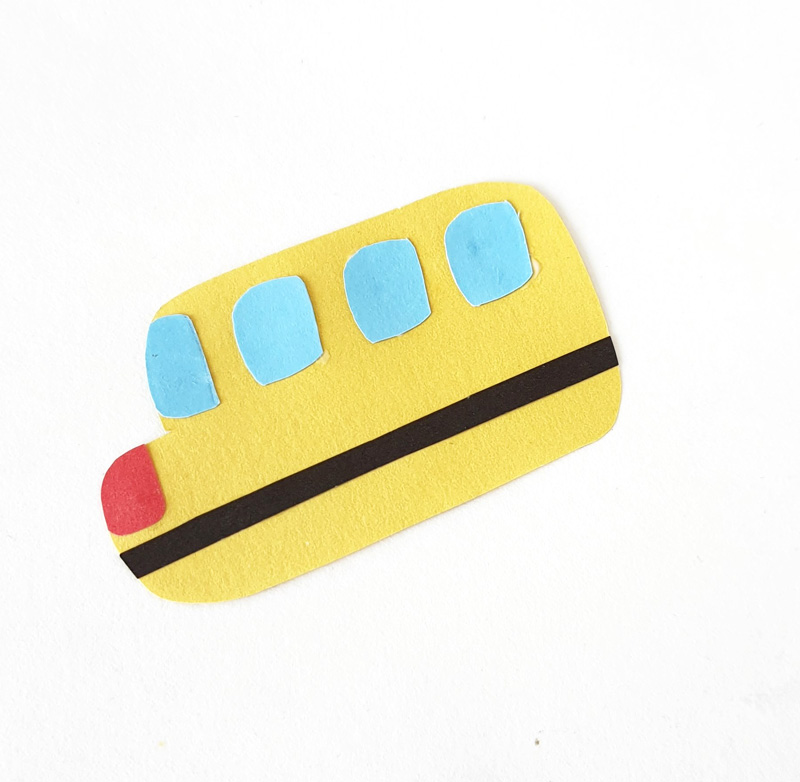 4. Glue the small circles onto the larger circles to form your wheels.
5. Glue the wheels onto the bottom of the bus about half on the bus and half off.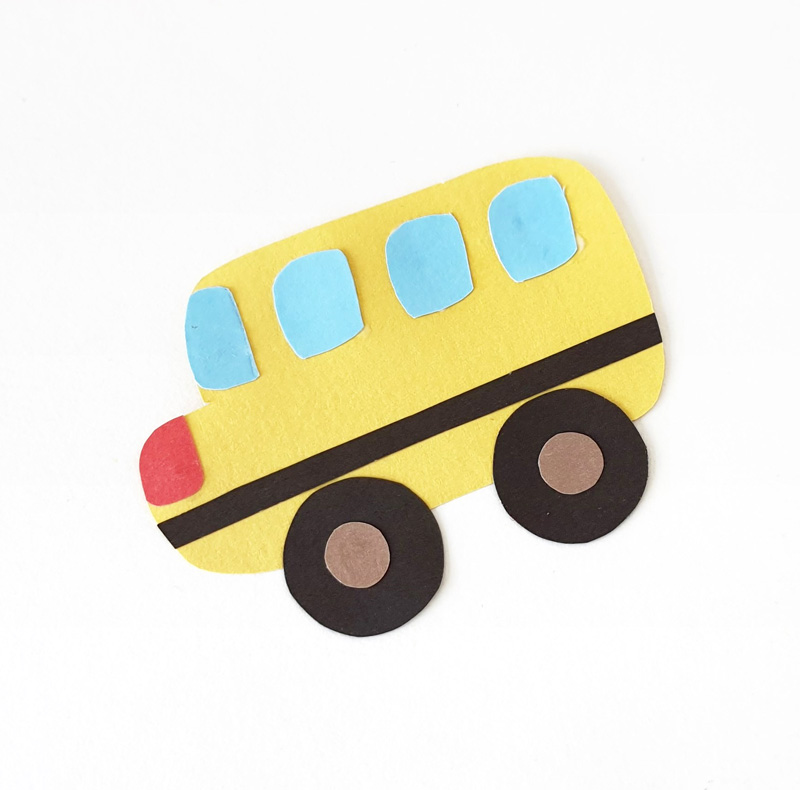 6. If you'd like to, you can add details and outlines to highlight certain parts and add more depth to your back to school bookmarks.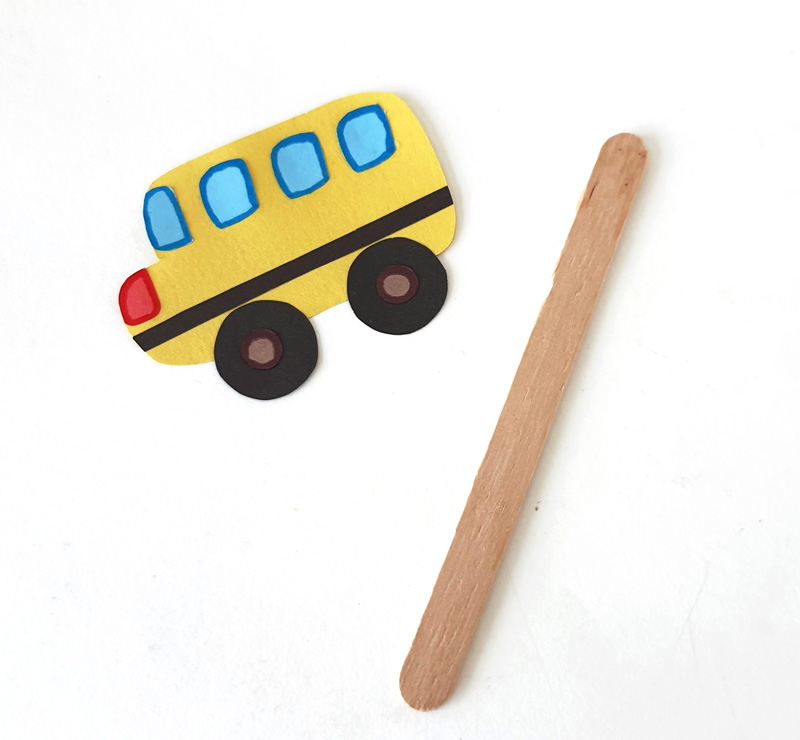 7. Glue your school bus onto a popsicle stick to complete your back to school bookmarks! Now try assembling the others and sit down with a good book!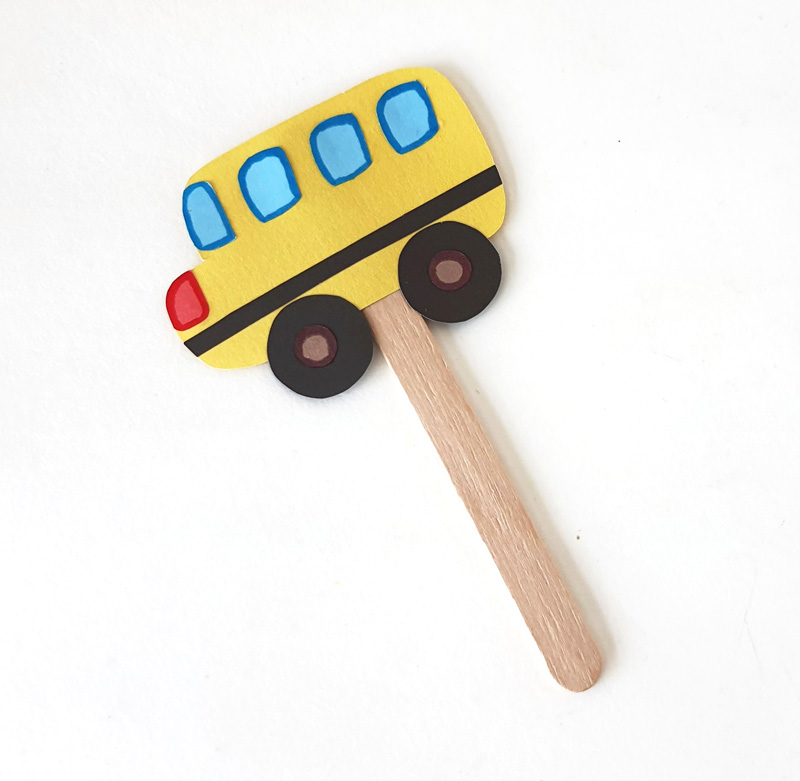 Which back to school bookmarks will you be trying first? What's your favorite book to read to ease back to school nerves? Comment below!