I am so excited to be partnering with Spin Master to share with you a few easy sewing machine projects for kids to learn how to sew, using the all new Stitch N' Style Fashion Studio by Cool Maker!
---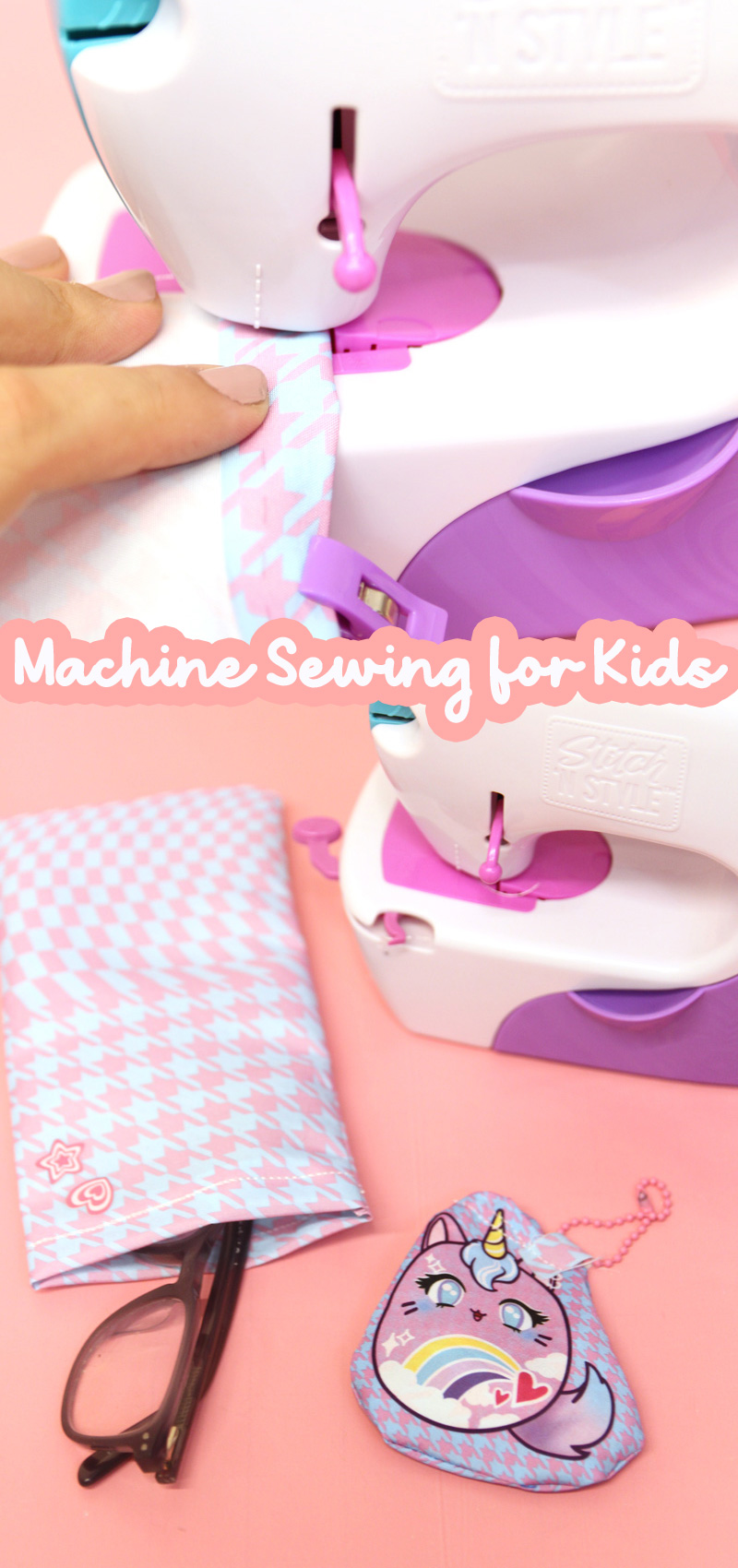 As a creative tween, self-expression was everything to me. It's why I was so obsessed with making friendship bracelets, and why I later started making my own jewelry. It was more than just a creative outlet. It was about showing who I was.
Young girls are exploring their identities, and while the stores tend to carry what they think is pretty, there's something about customization that is so fabulous for young girls.
And what young girl doesn't love to create and style their own fashion accessories? There's no better way to learn than with the new Stitch 'N Style fashion studio that makes real sewing, real easy.
Table of Contents: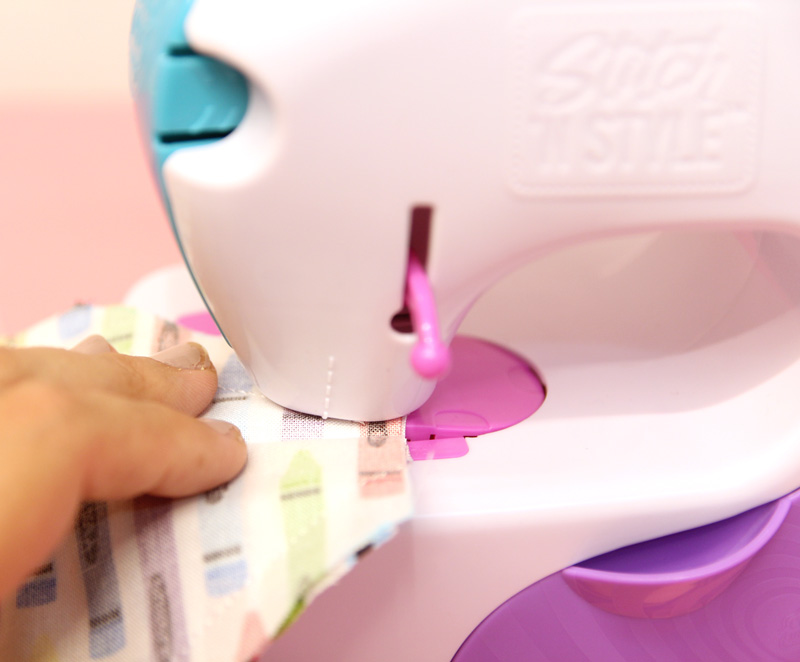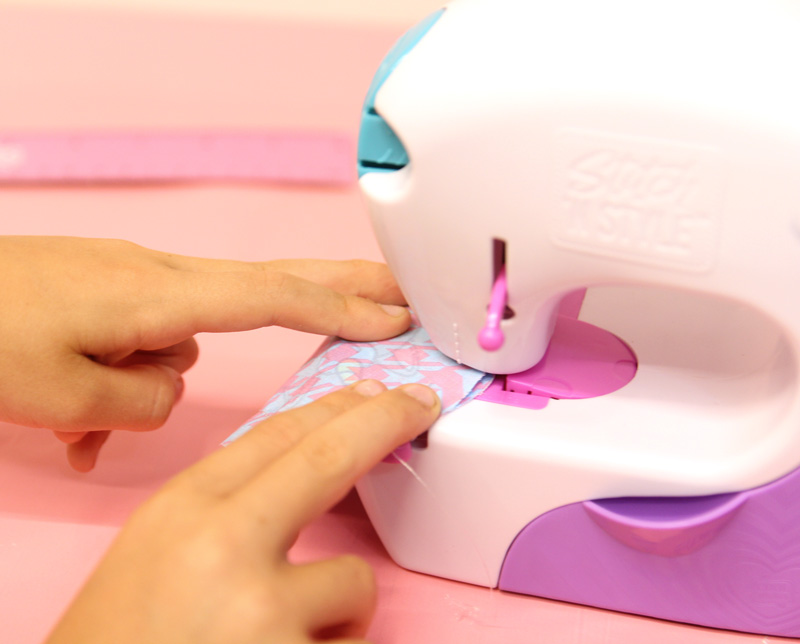 Cool Maker makes it simple for kids as young as eight to learn how to sew with their new Stitch N' Style Fashion Studio. This new studio features a sewing machine that's fabulous for beginners and all the tools you needed to start your own creation. And they can take it beyond fashion accessories as I show with this adorable crayon pencil case!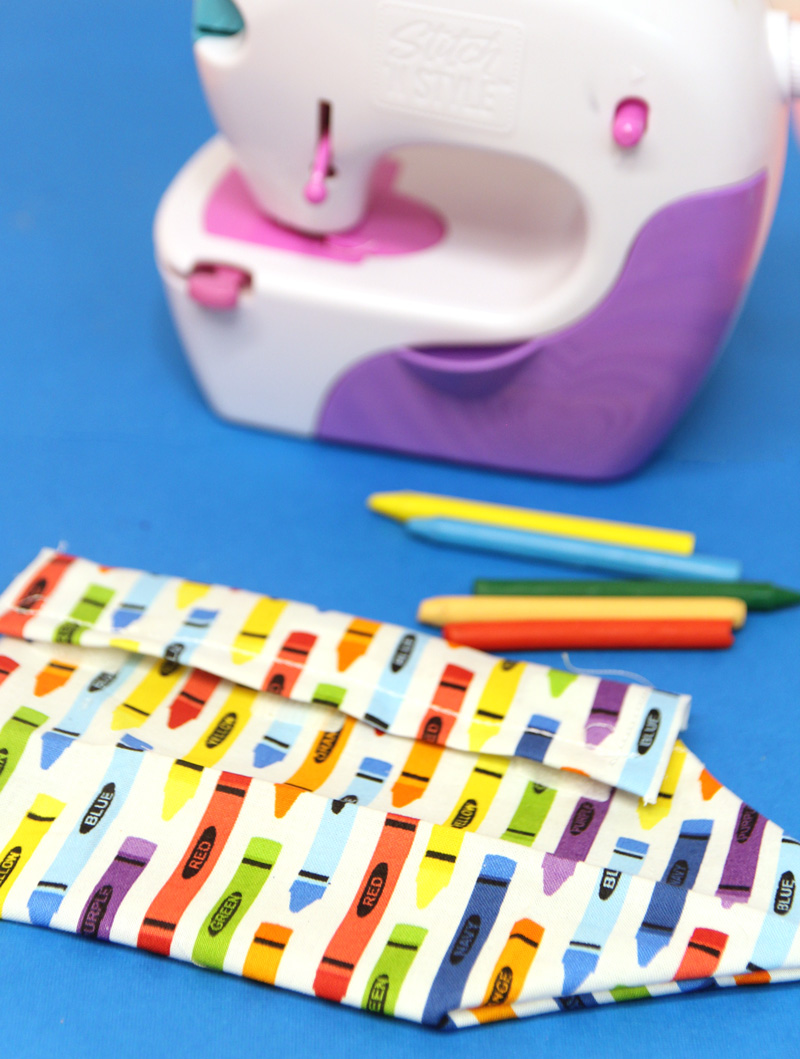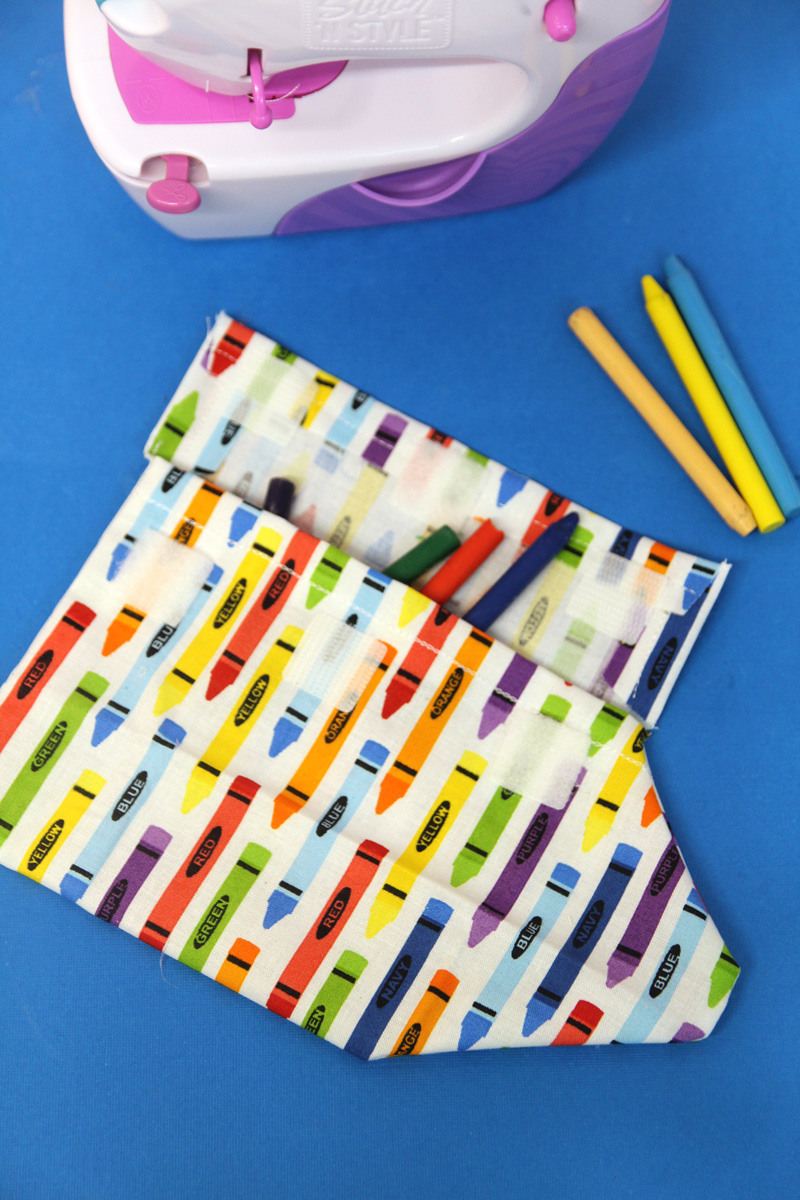 Stitch N' Style is designed for smaller hands and a fabulous tool to start building those beginner skills on. It's not just the machine – it's a whole studio too! That means you get everything you need to make those first few (six, to be exact) projects.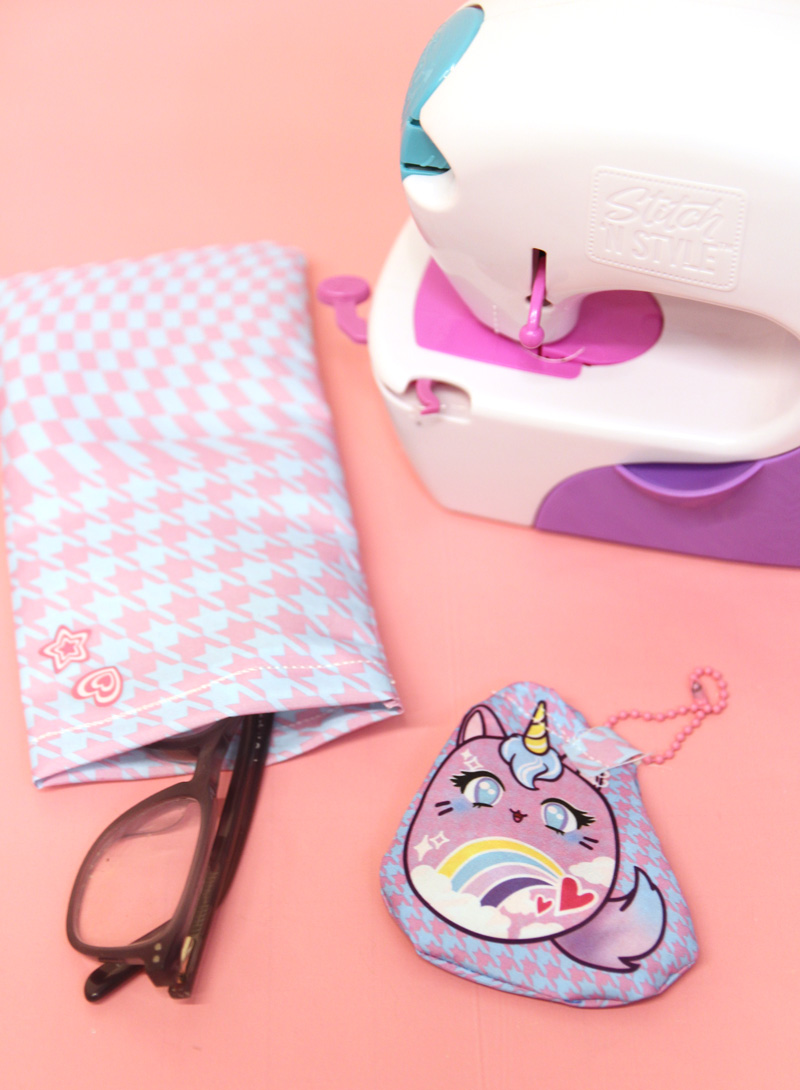 But it doesn't end there!
Today, I'll be showcasing the process for making two Stitch 'N Style projects: a glasses case and a little plushie. I'll also be sharing a bonus project with a free template – a DIY pencil (or crayon) case!
The template is simple enough for beginners and designed to work with the machine in the Stitch N' Style Fashion Studio.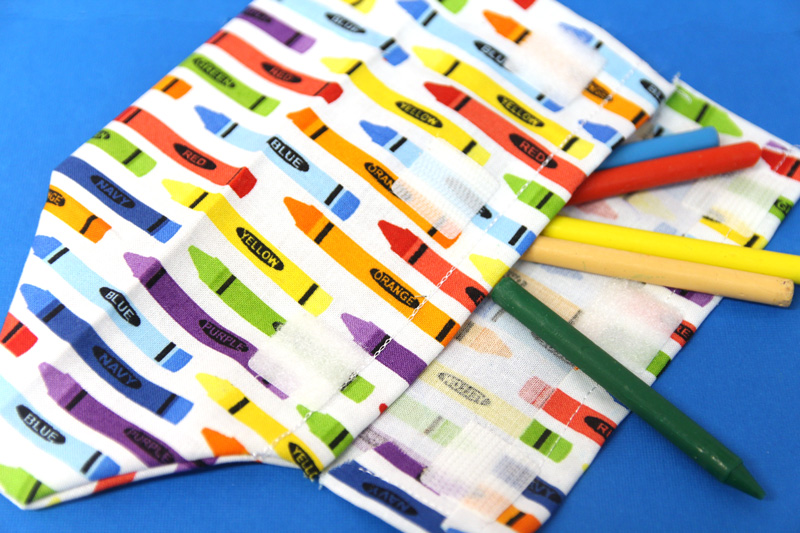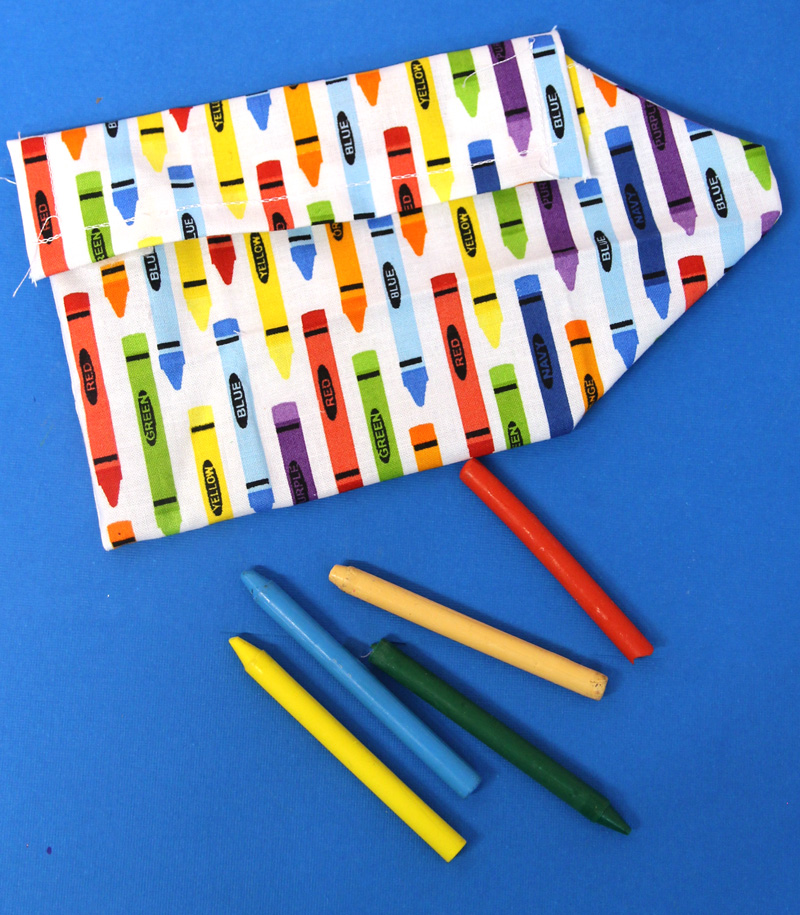 How the Stitch N' Style Fashion Studio Works + Key Features
You're probably wondering: can my eight year old really use a sewing machine safely?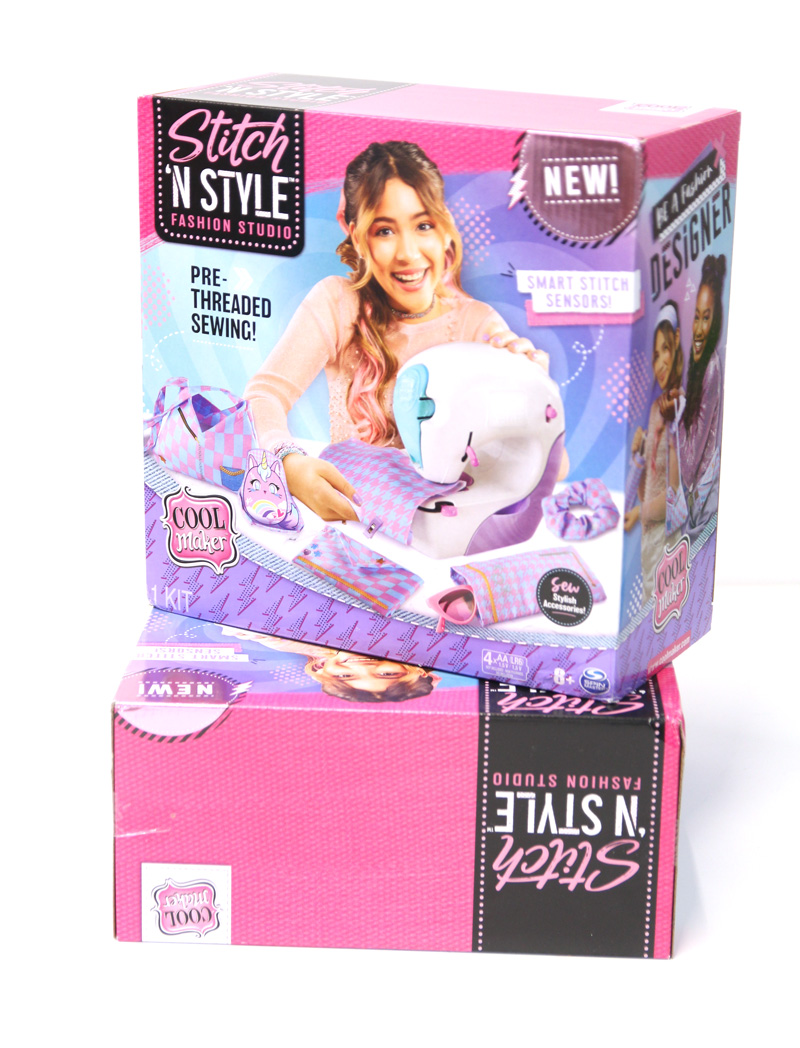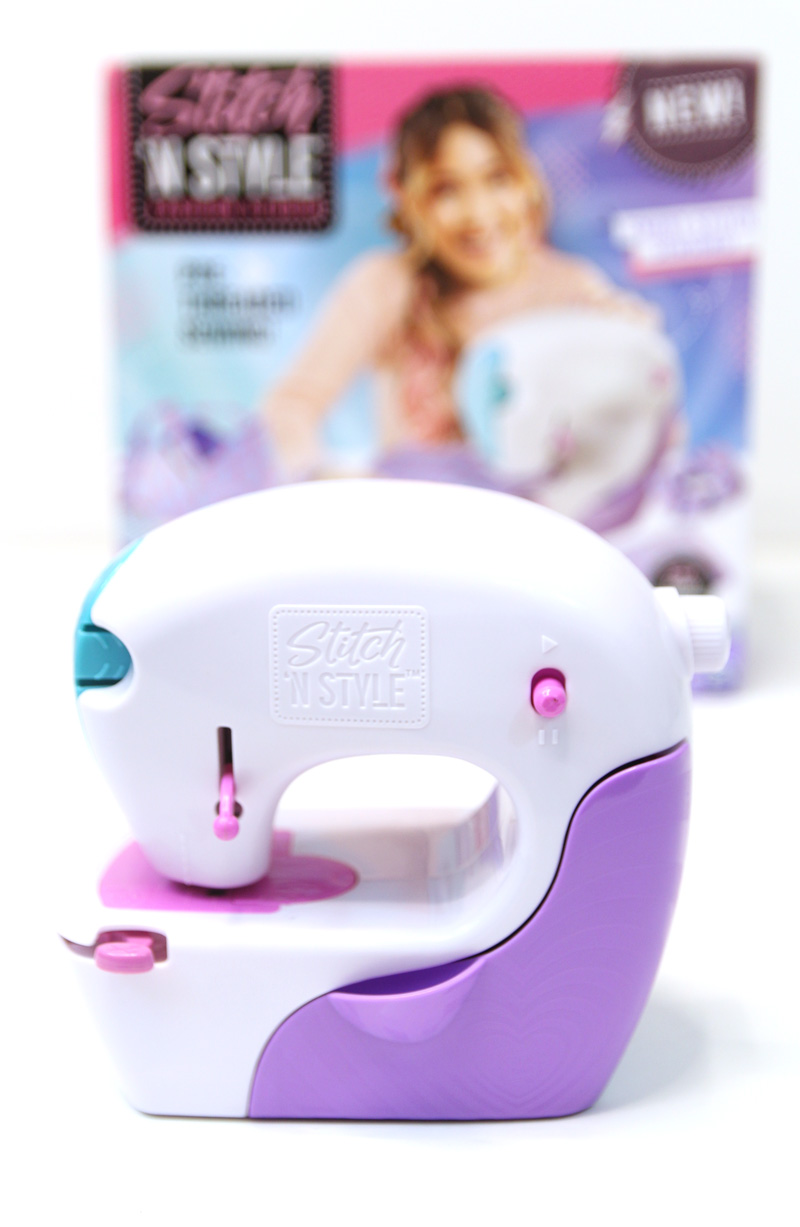 The Stitch N' Style Fashion Studio features a very kid-friendly machine, based on a few factors:
Size – the compact size is not only easy to keep with their craft supplies, it's also easier for small hands to deal with.
Pre-threaded cartridge– the innovative pre-threaded cartridge pops in for easy setup.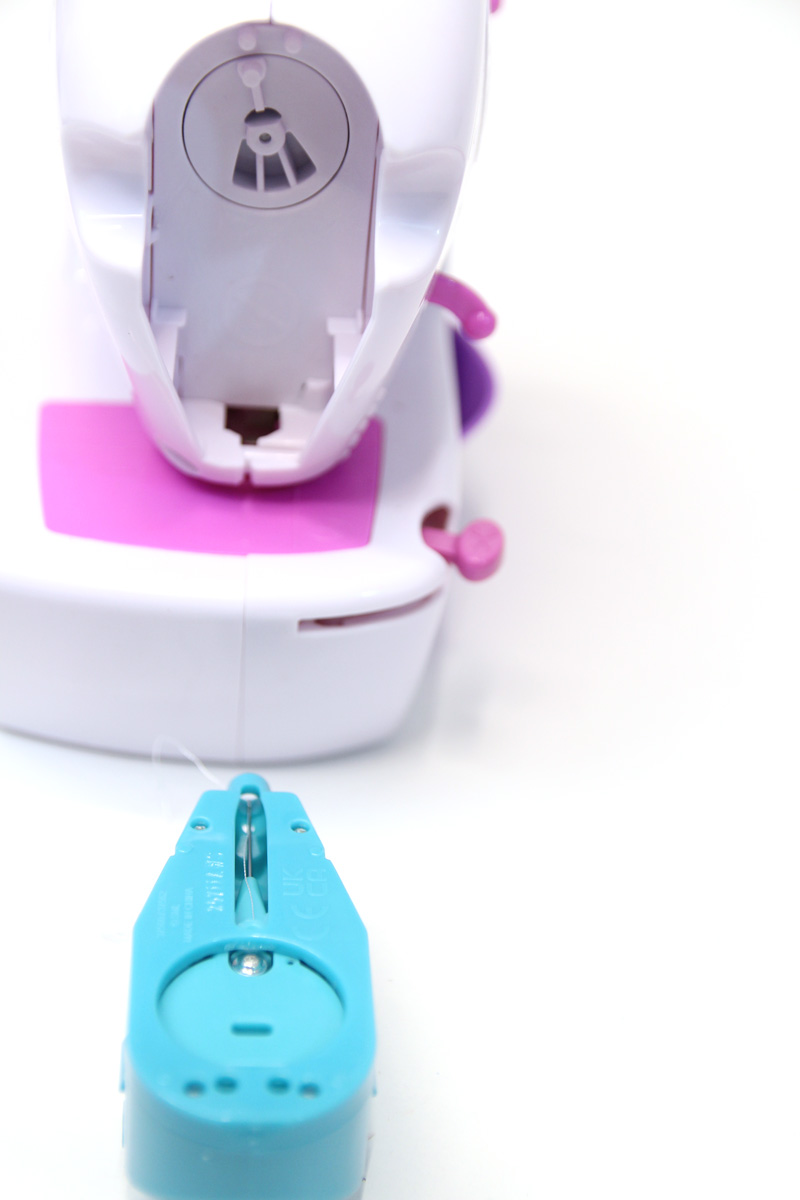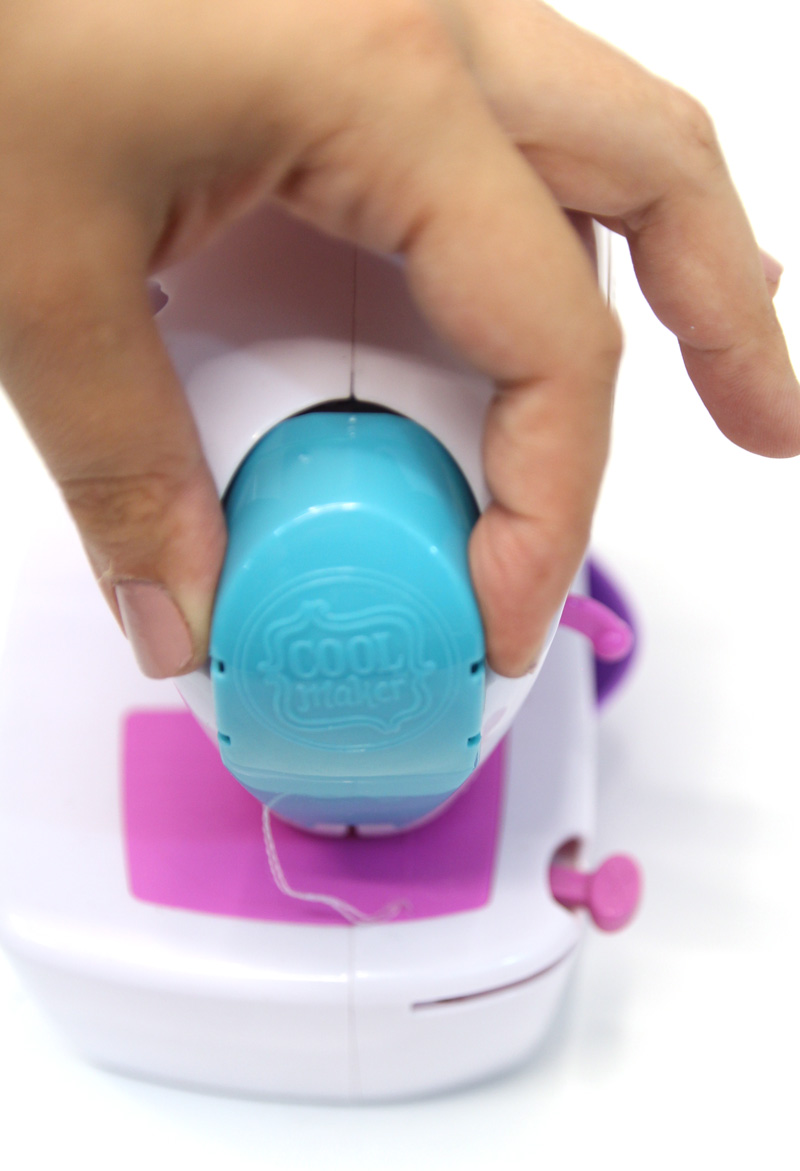 Hidden needle – the needle is completely hidden and inaccessible. The opening is thick enough for fabric but too small for even small hands to go under.
Smart-stitch sensors- It can be hard for feet that can't really reach the floor to operate a pedal, and it's a whole new skill for them to pace themselves and concentrate on two things at once. Stitch N' Style senses the fabric then starts to sew automatically. When the sensor no longer senses the fabric under the needle the machine will automatically stop.
Pre-printed fabric for kids to easily see cut, fold, and sew lines. Patterns include a belt bag, scrunchie, sunglass case and more.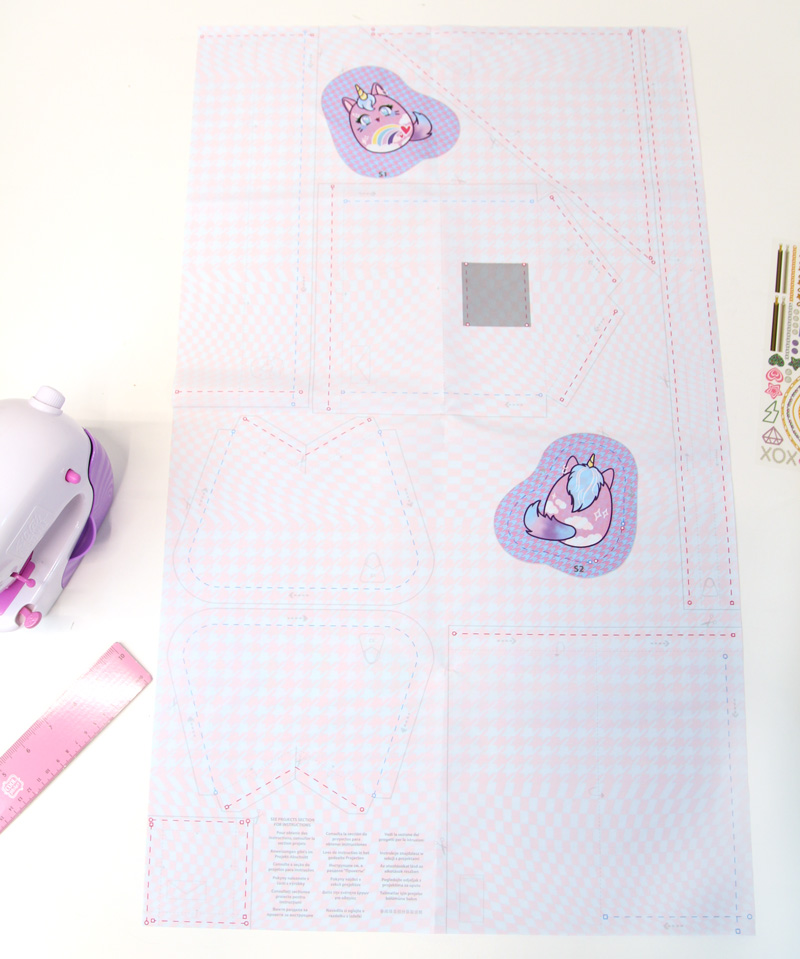 Kids can learn real life skills and the basics of machine sewing with the easy machine sewing projects included in the kit.
You can then take it a step further by offering more opportunities for them to create, such as with the pencil case project. Also included are decorative water transfer prints so kids can further express their style and customize their accessories. Kids can apply these using only water – no iron needed! Let them show their unique style!
The kit comes with everything you need to create the included projects and even has built-in storage. I added the keychain on the plushie myself.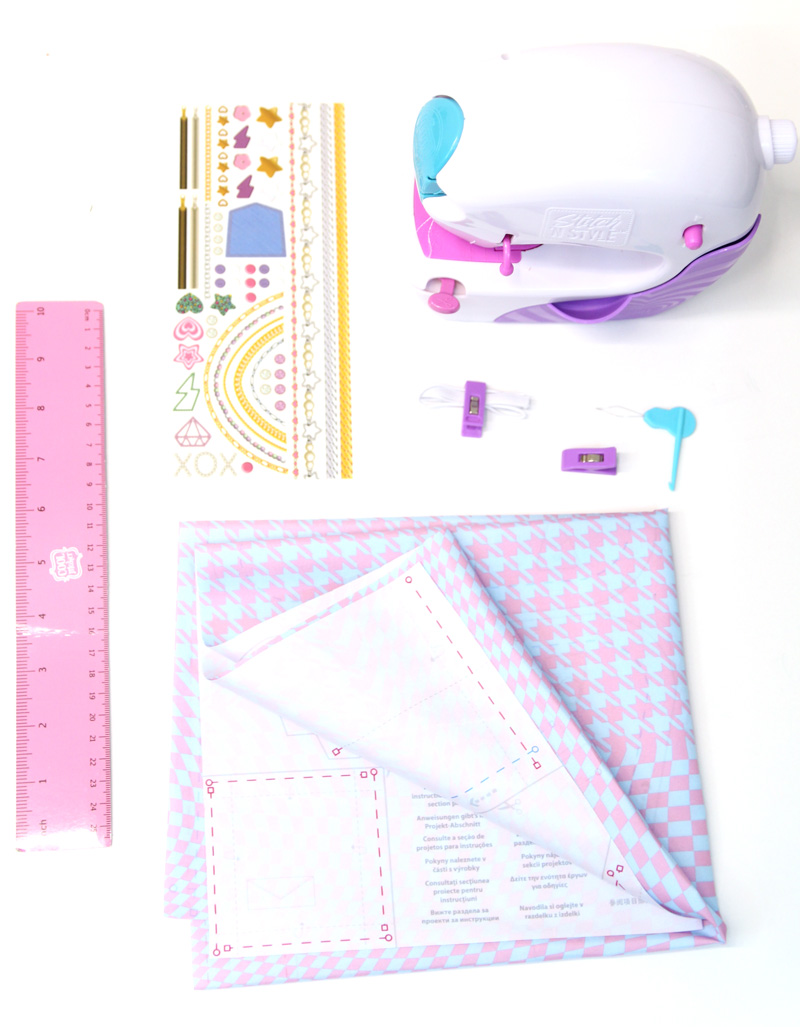 How to create more machine sewing projects for kids to use with the Stitch N' Style Fashion Studio
Once you've created the kit projects, you definitely shouldn't stop! Here are some tips to encourage kids to keep on creating their own individual style:
Start simple: The simplest projects are the best to learn on! Kids build these skills with repetition. It's okay if they sew a hundred straight lines before trying a curve. The more success they have, the more they will love to do it, and the more they'll be willing to tolerate frustration if things don't work once they explore more complex projects.
Be generous with seams: When adults teach kids real life skills it's important to take a break from how we do things and adapt it to them. The Stitch N' Style Fashion Studio works best with half inch seam allowance, which are easier for the kids to handle. I first designed with quarter inch allowances since that's what I'm used to. If using classic patterns, cut it a bit wider on the seams.
Work with their interests: If your kid loves hairdos, start with the scrunchie. Unicorn obsessed? Try the Uni-Kitty plushie.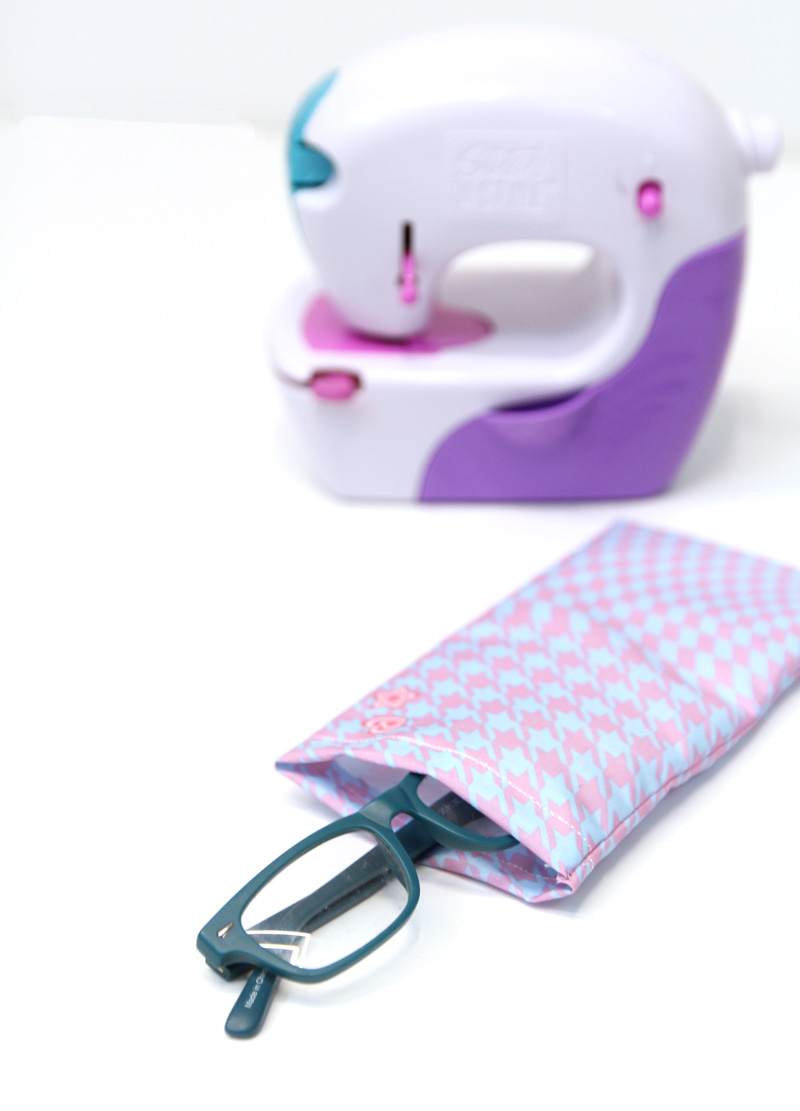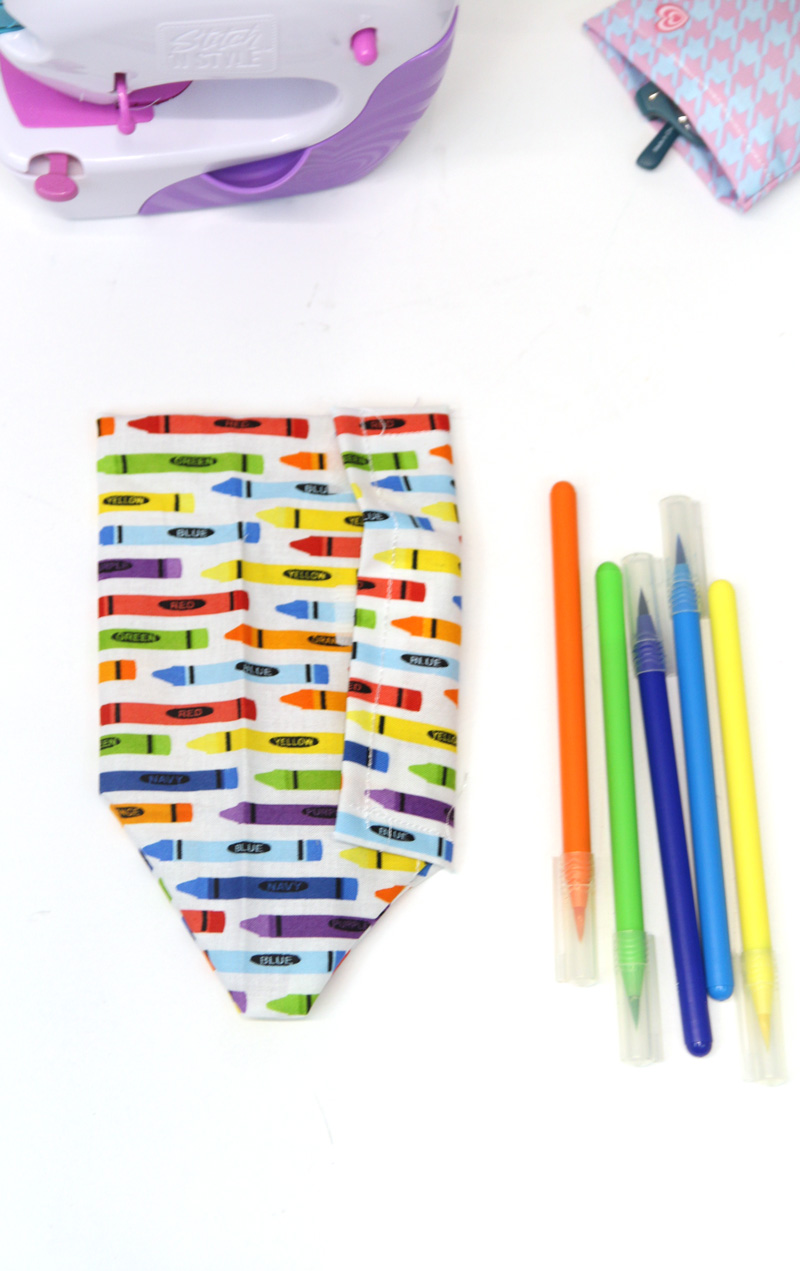 Is your kid ready to style their own fashion? Enjoy these three beginner machine sewing projects for kids, with step-by-step instructions for each.
Of course, your Stitch 'N Style Fashion Studio will come with even more beginner projects, and instructions, but I figured why not show you what you'll be getting in action?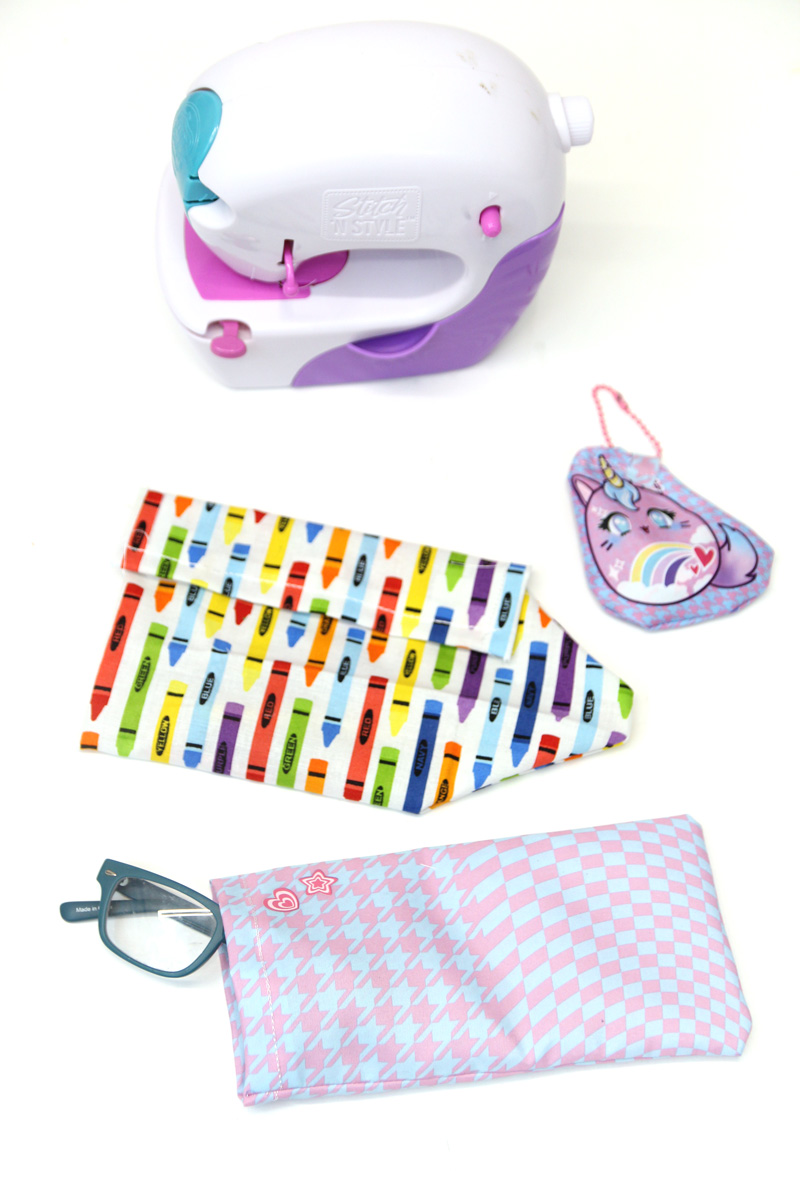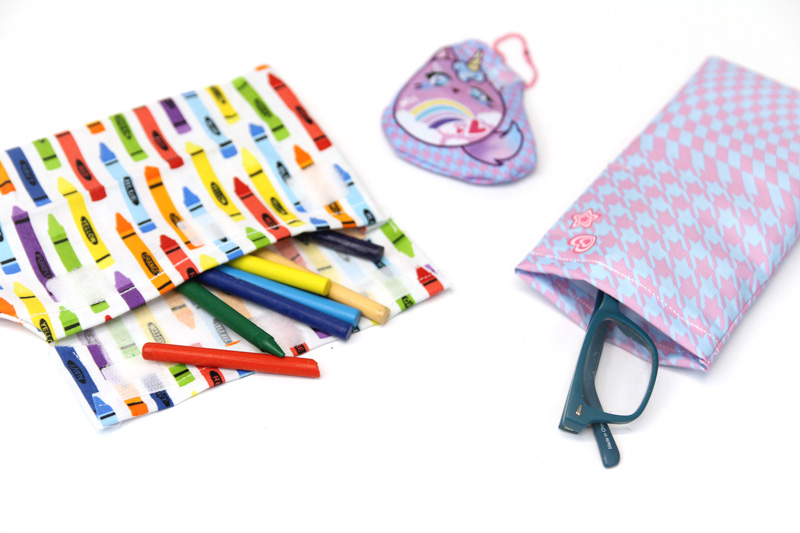 3 Machine Sewing Projects for Kids
Materials needed for all projects
Scissors
Optional: keychain for the stuffy
Small bowl of water for decorating hydroprints
What you need to make the pencil case
The template – print it below
Fabric: I used quilting cotton. I recommend a fabric that is on the thinner end, with no stretch and a bit of drape (avoid fabrics that are too stiff or thick.)
Tailor's chalk or washable fabric marker
Hook and loop closures
Download the pencil case template here
To download, fill out the form below. You'll be signed up for our free newsletter – unsubscribe at any time in the footer of the emails. I respect your privacy and the law and won't share your information with anyone.
Before every project
1. Switch your machine on using the switch in the back.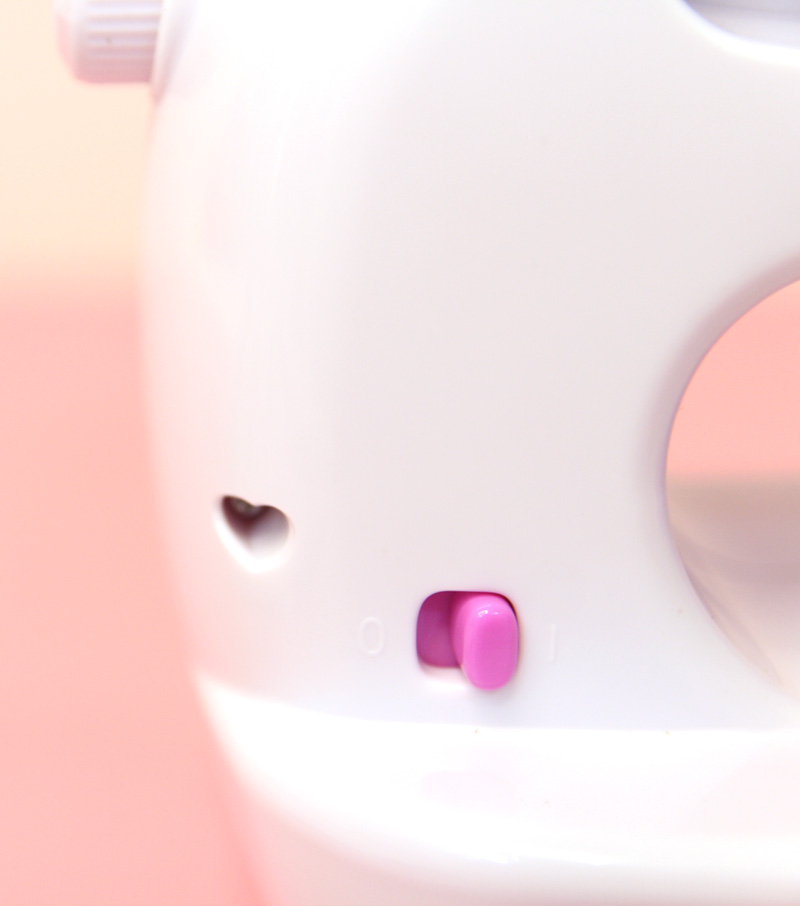 2. Make sure your thread is pulled out at least 2.5 inches (6 cm) before you start.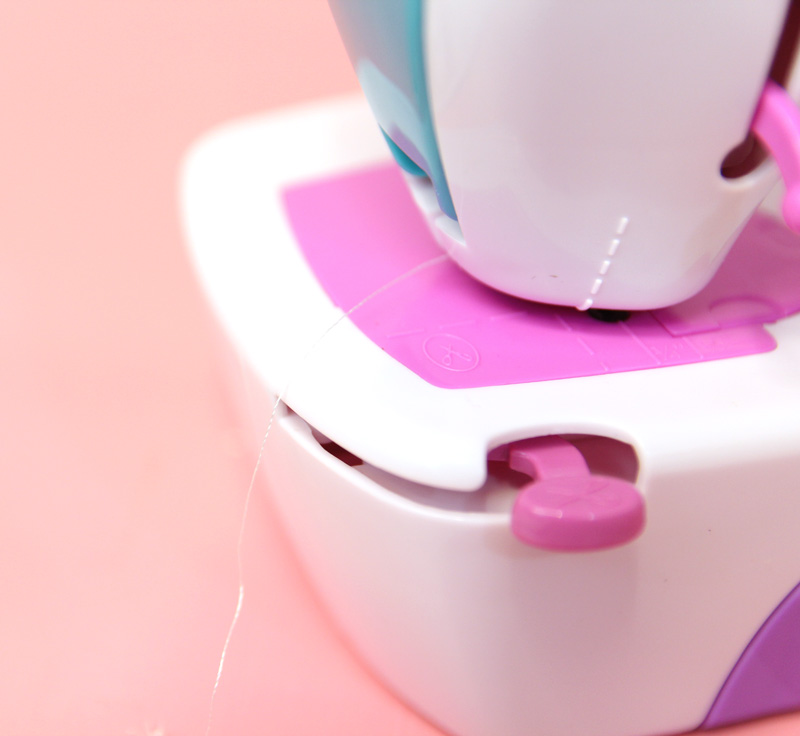 3. Make sure your button is in the pause position until you're ready to start.
To make the glasses case
1. Cut out the sunglasses fabric.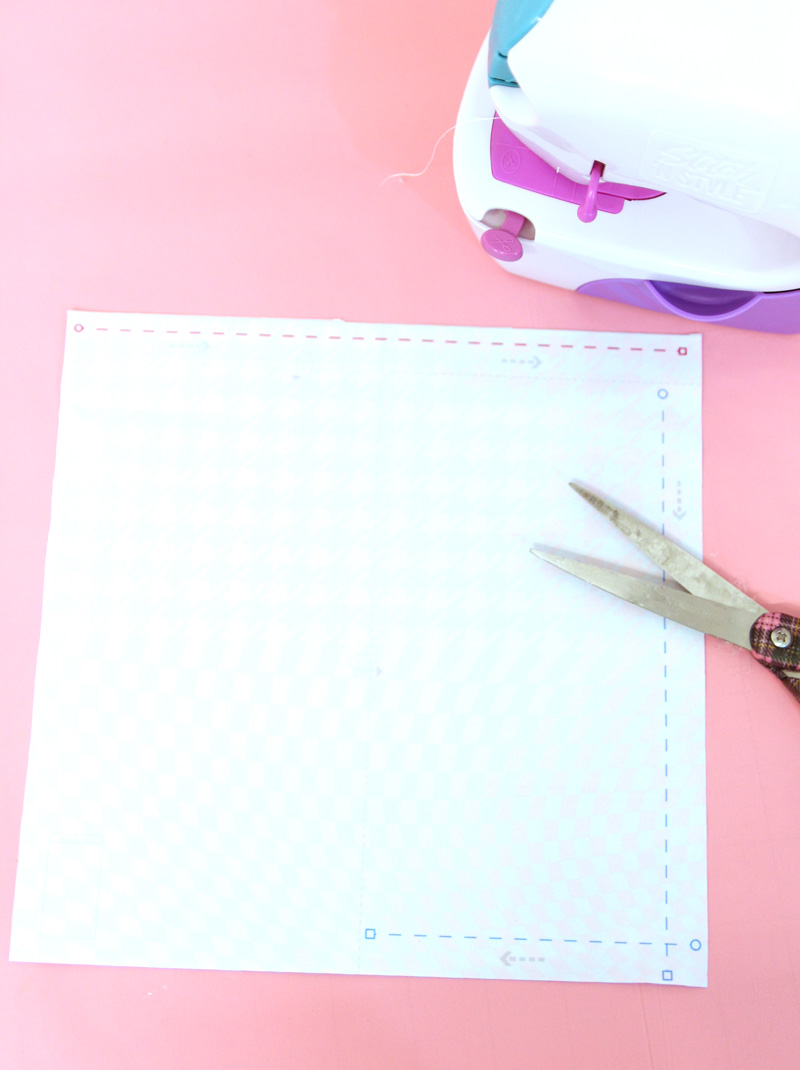 2. Fold down the side seam and hold with clips.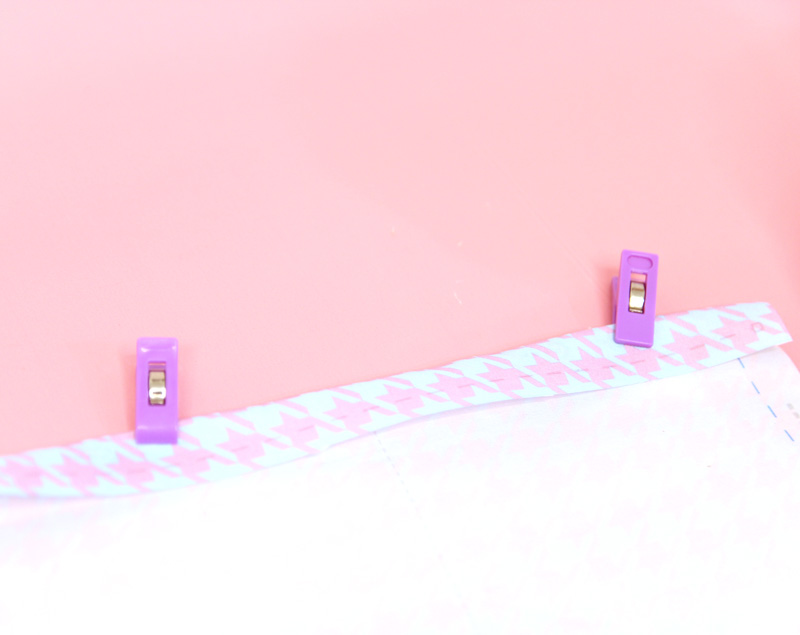 3. Sew that first side. Simply place it right before the foot, and up against the guide. Make sure the "Stitch 'N Style" logo is facing you during sewing. Slide the pause switch into the play position. It'll give a quick, low beep before it begins and automatically starts sewing. It will also stop on its own when it reaches the end.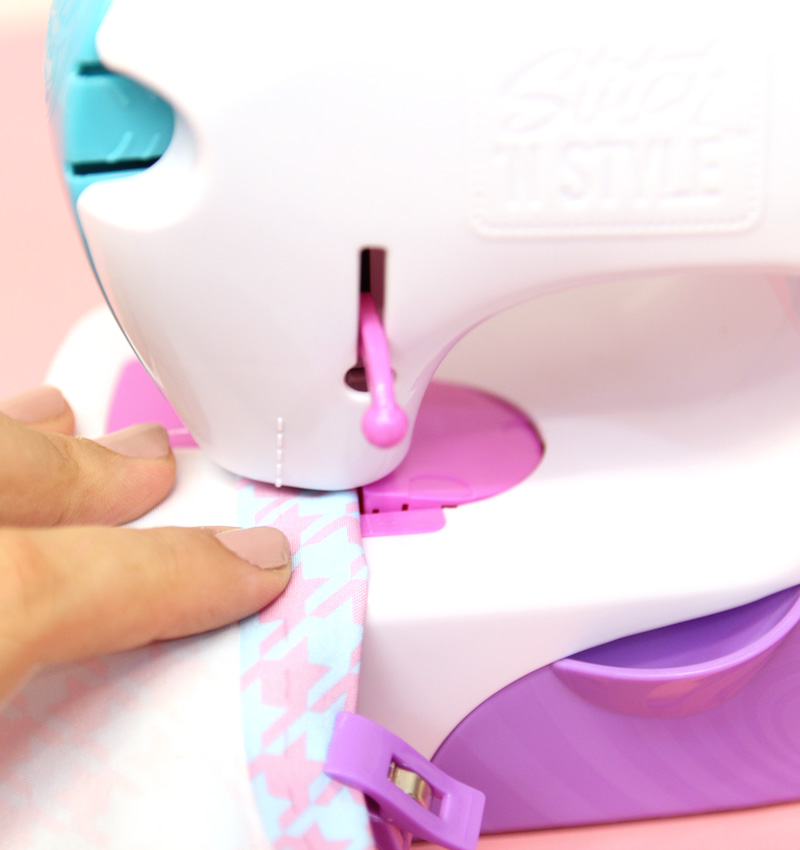 4. Push the lever to expose the thread and lock your last stitch. Cut the thread.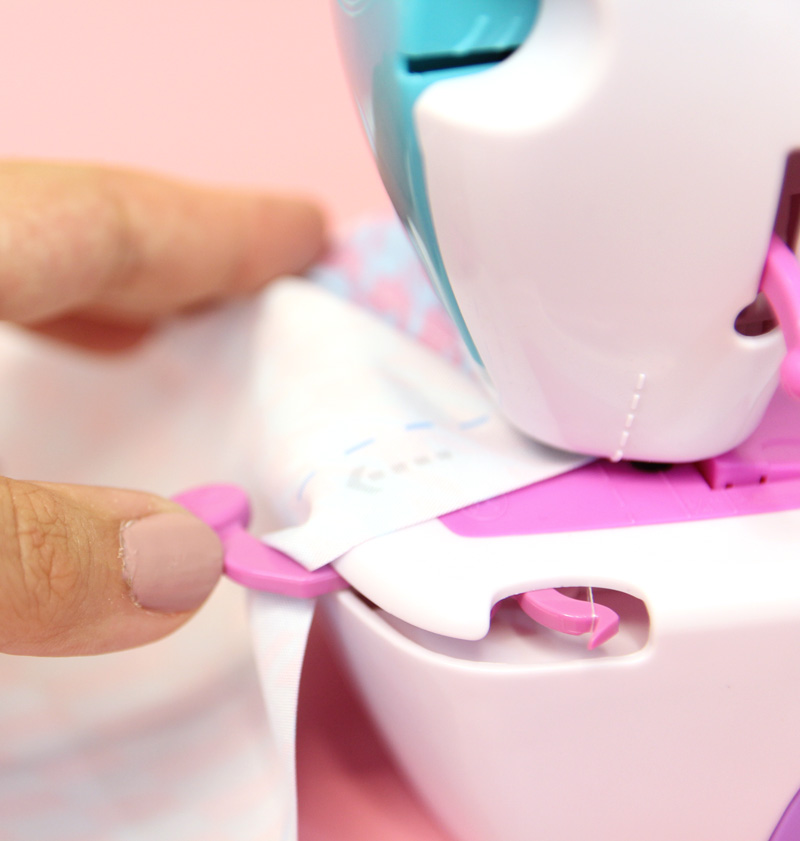 5. Lift up the foot to remove your fabric.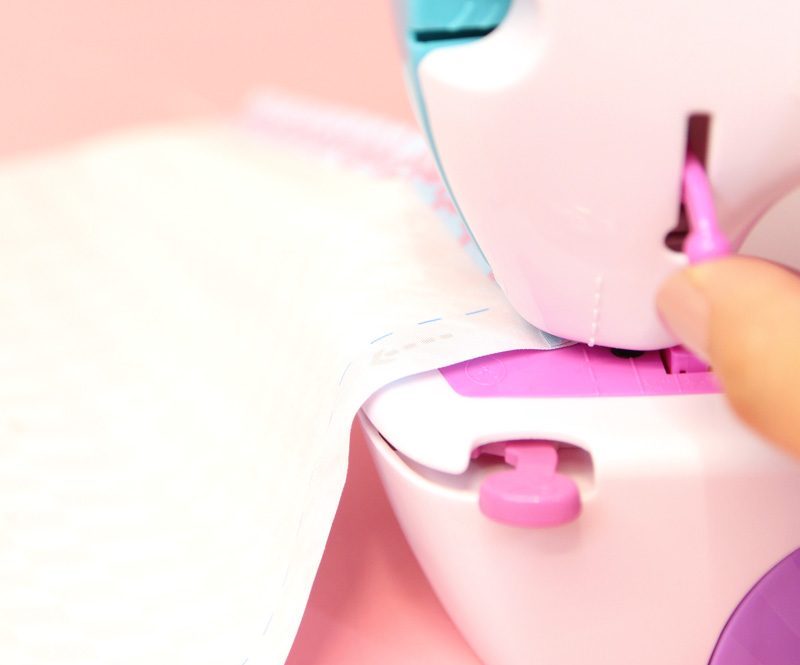 You've successfully sewed your first side! Make sure to pull out the thread 2.5 inches before sewing the next!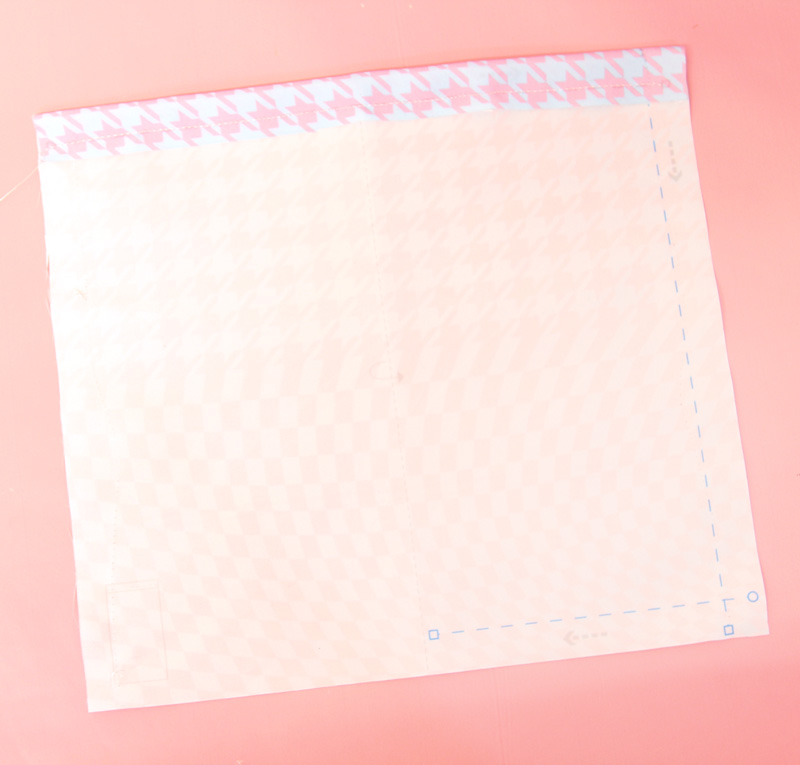 6. Fold your fabric in half so that the pretty patterned sides face each other. Sew along the markings.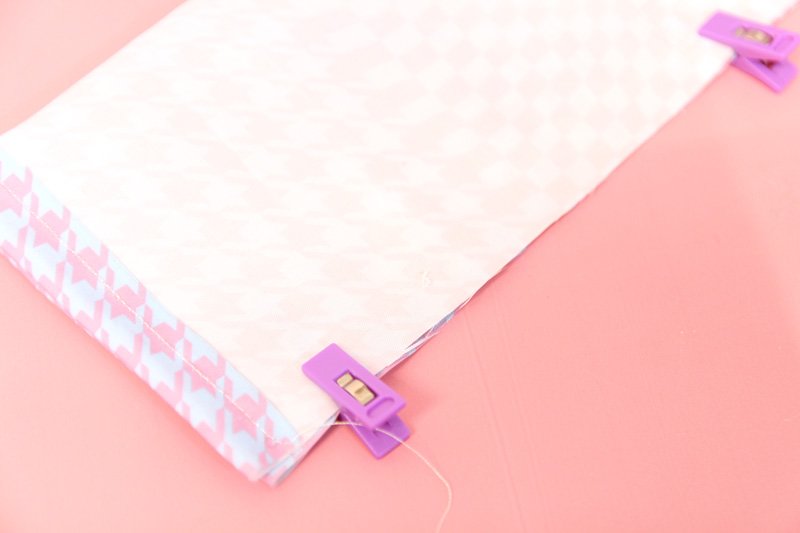 7. Turn it right-side-out. You can use a pencil to push in the corners if you'd like. You've completed your glasses case and are ready to start decorating it if you'd like!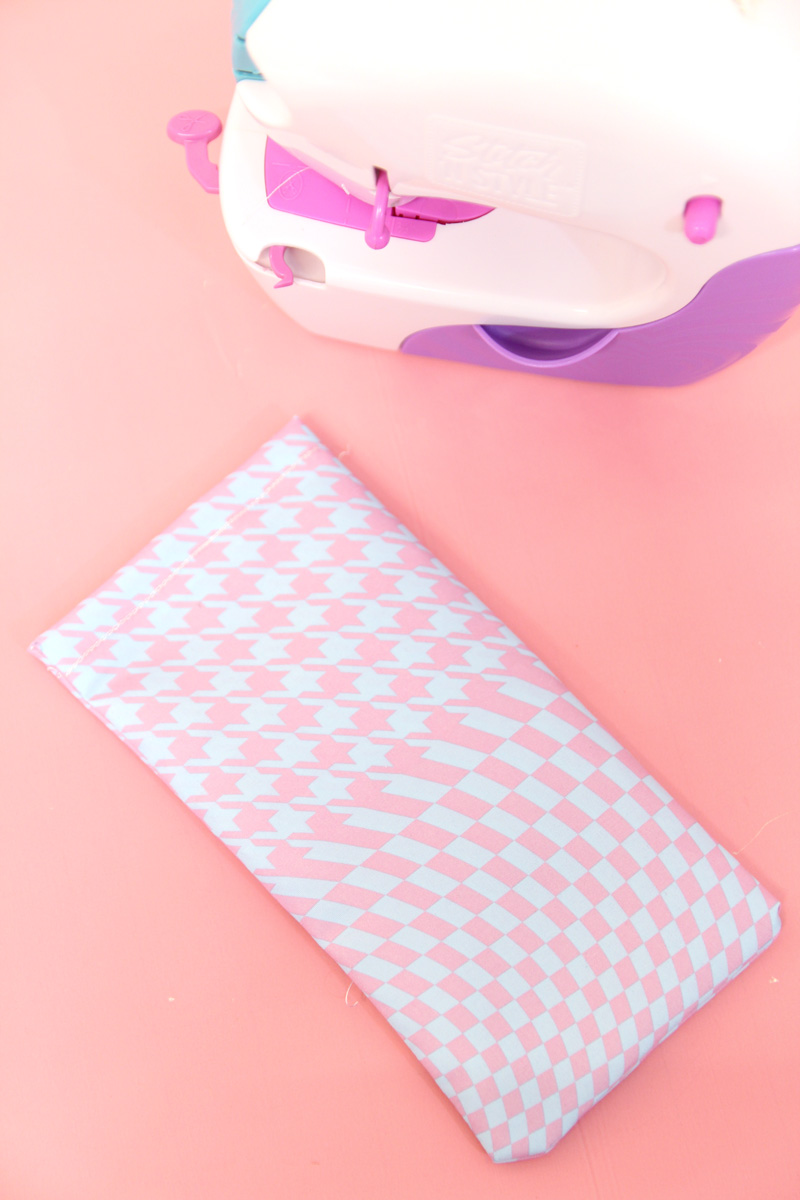 8. To add hydro prints:
Dampen your fabric using the included sponge.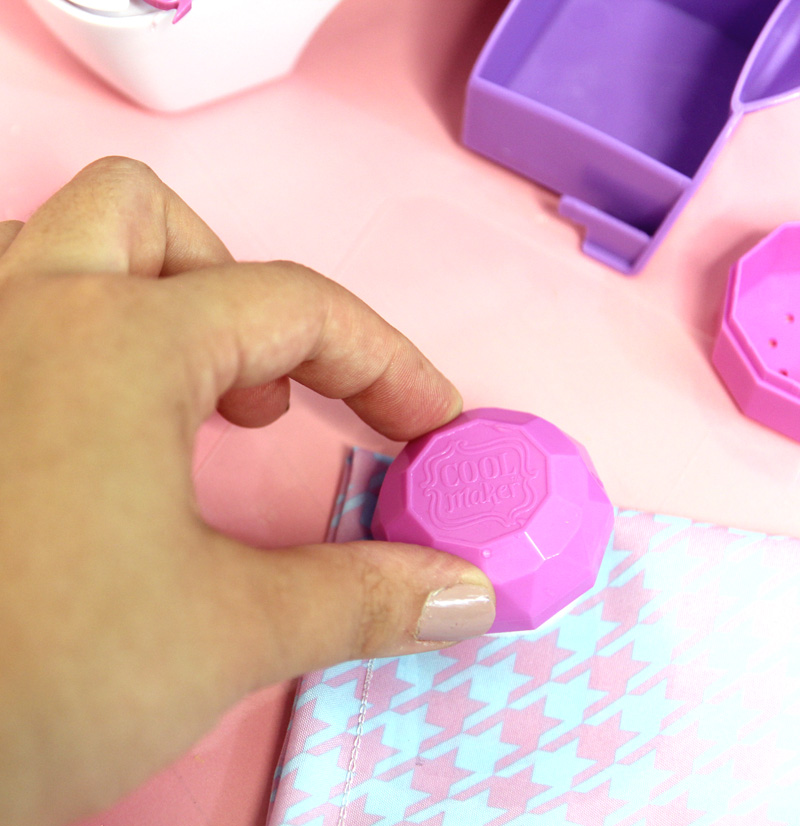 Peel off the one you'd like to use.
Place the hydro print as if it's a sticker and use the stamper to stamp on top of it too.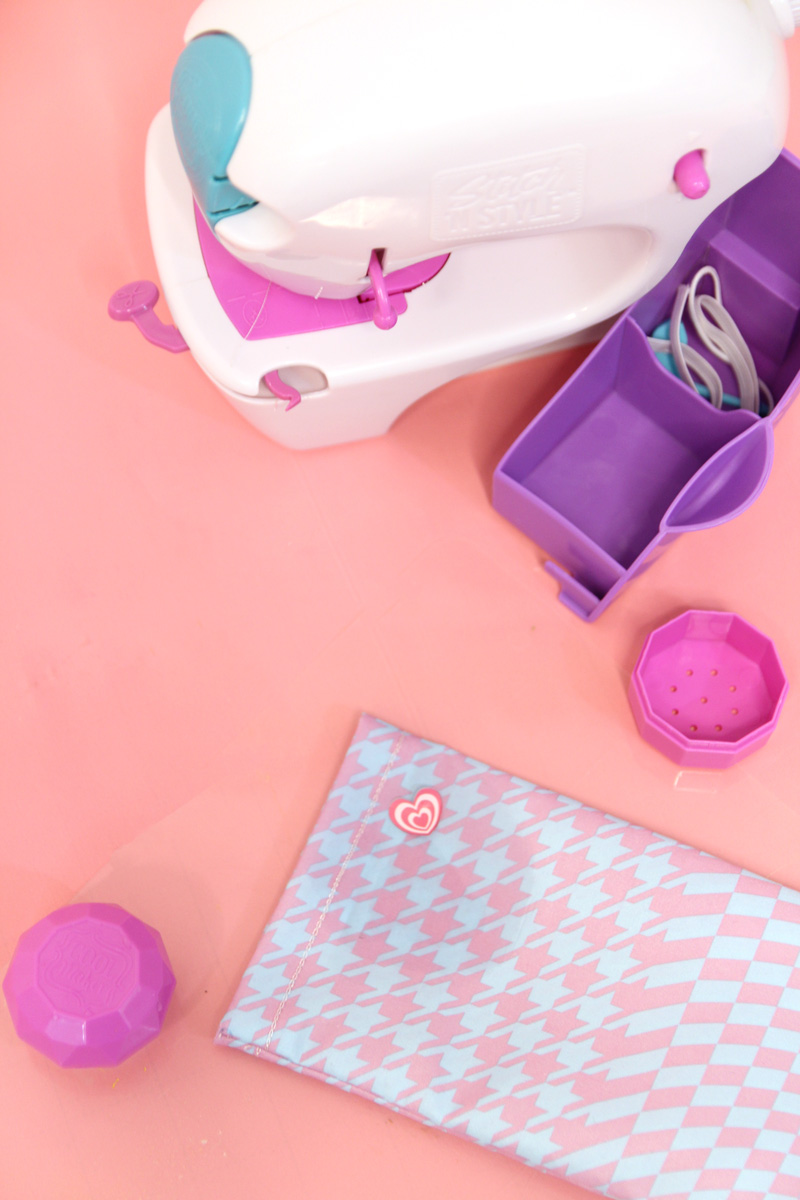 Let it dry and your DIY glasses (or sunglasses) case is ready to use!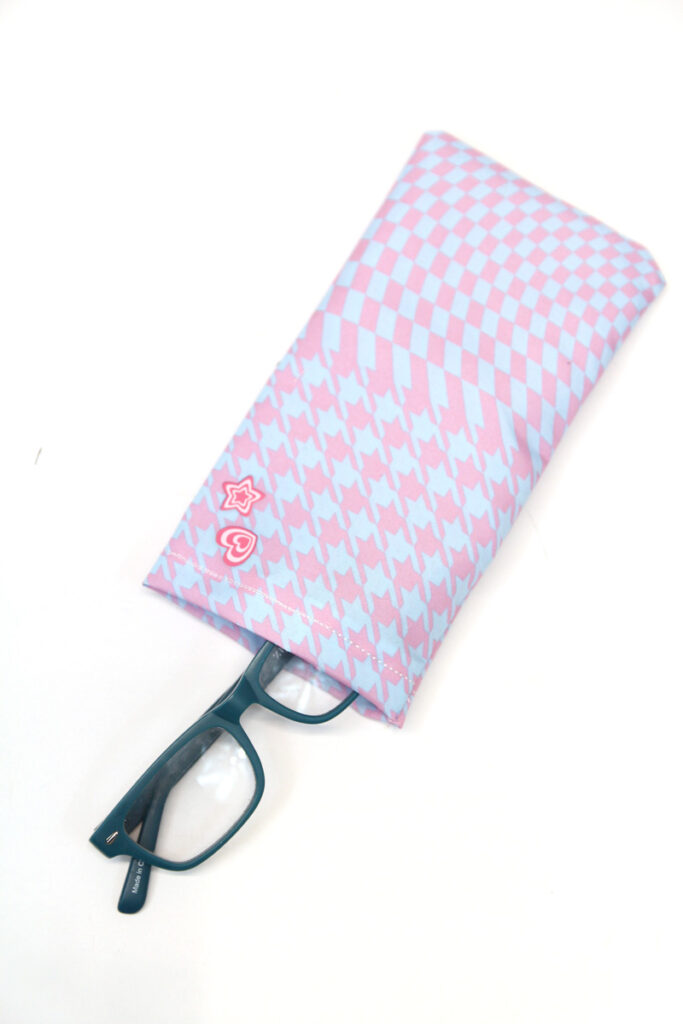 To make the plushie
1. Cut out both sides. This one is a bit different, as you're using the print on the back of the fabric.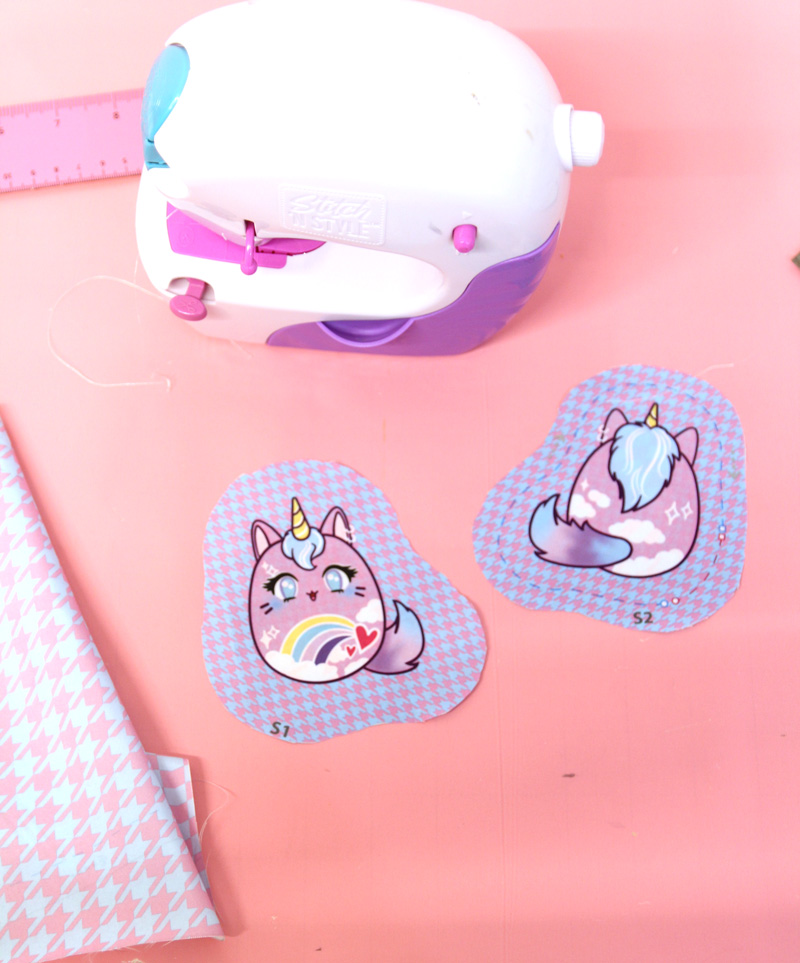 2. Place the right, patterned sides together, and sew around the edge, leaving a small opening. Keep in mind that you probably will find it more challenging to sew on a curve like this and it's okay if you need to retry and fix your stitch a few times before you get the hang of it!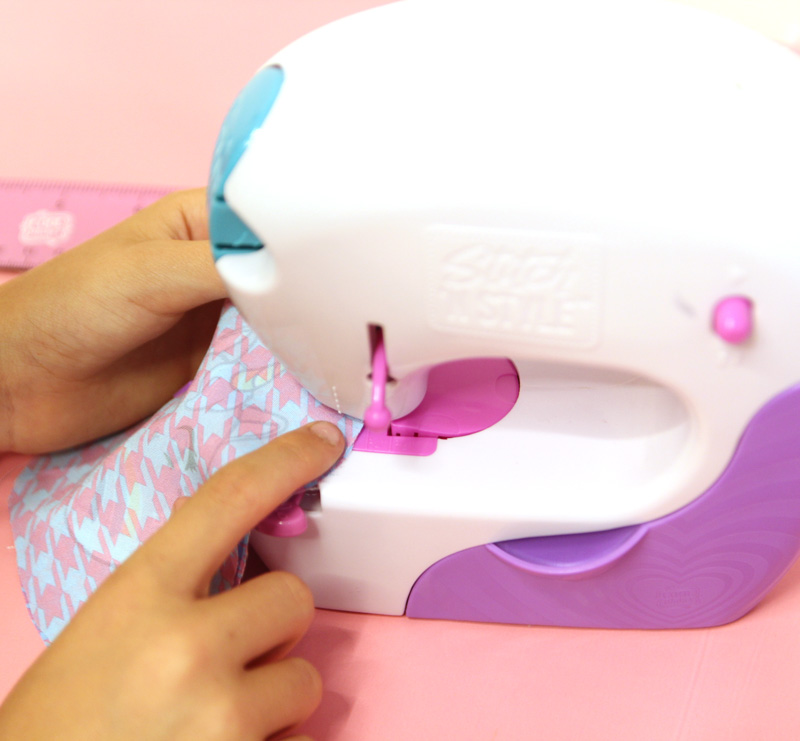 3. Use the opening to flip it right-side-out.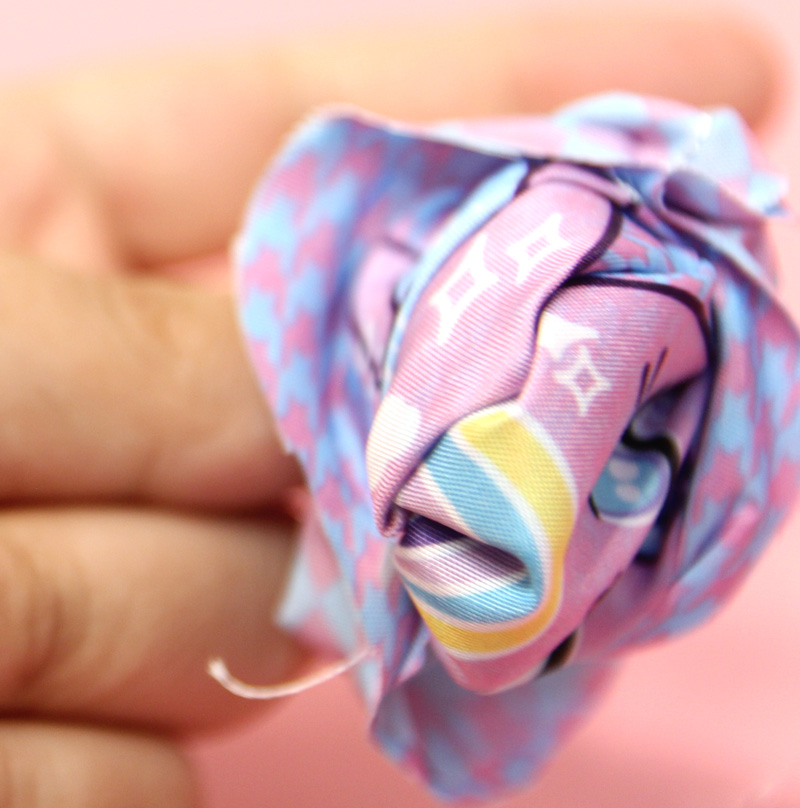 4. Stuff it with fabric scraps!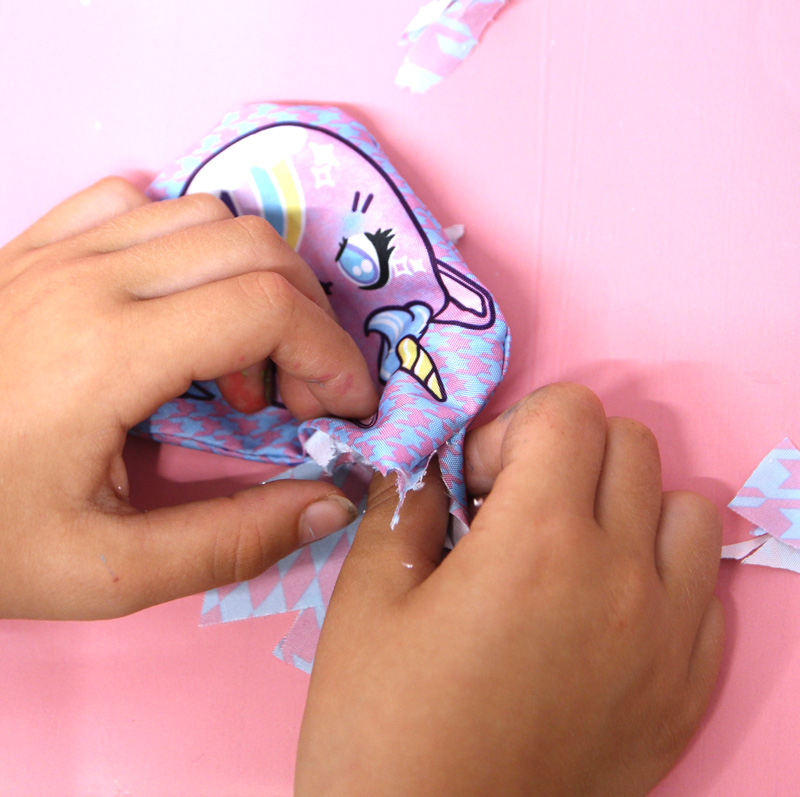 5. Sew the opening closed. Push the lever to expose the thread and lock your last stitch. Cut the thread. Lift up the foot and remove.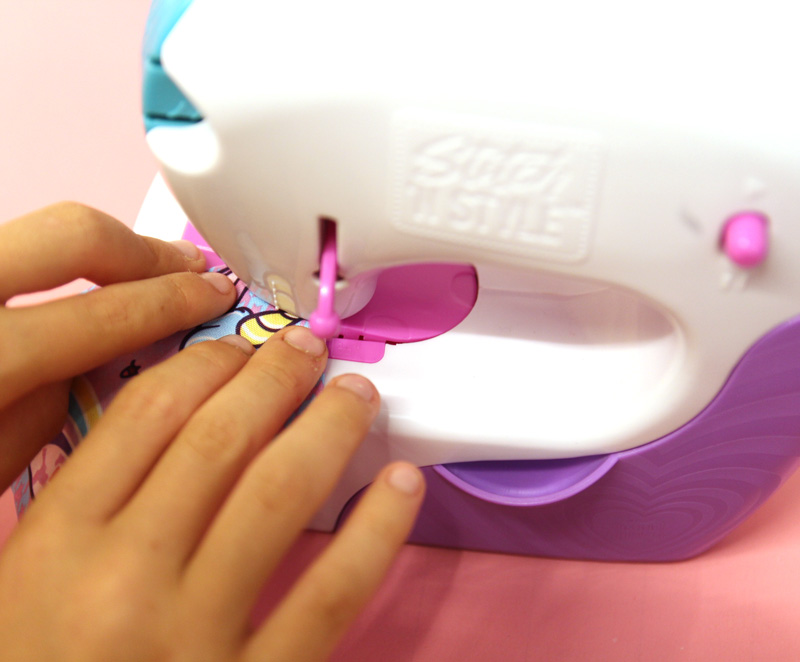 6. You can enjoy your plushie as-is or sew a small tab on top for a keychain! I used another scrap to do this.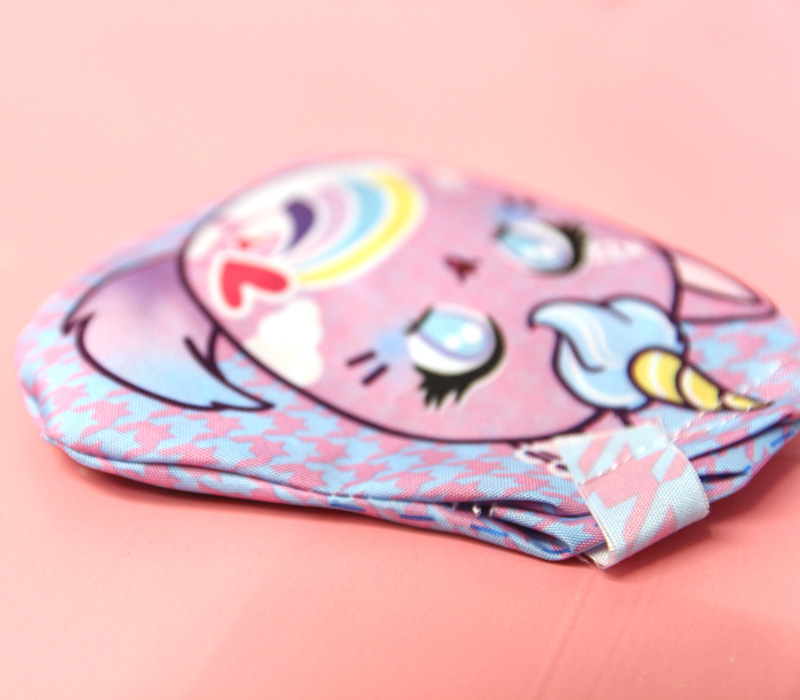 Slide a keychain through the hole. Your plushie is ready to keep or gift!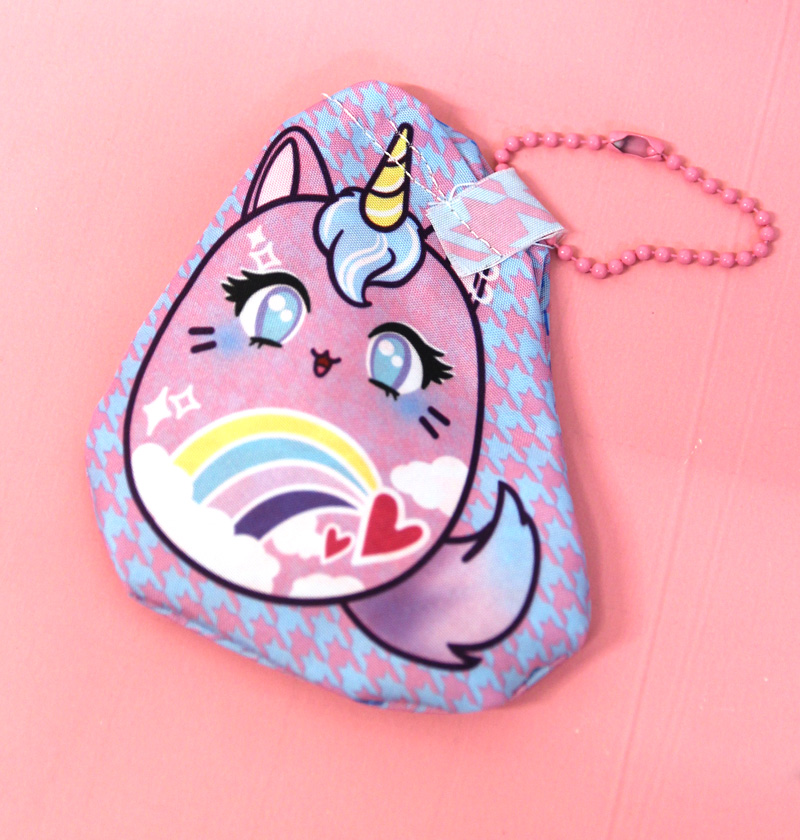 To make the pencil case
1. Print and cut out your template. Make sure to print it "actual size" and not "fit to page." Tape it to your fabric on the wrong side to hold it in place while you trace.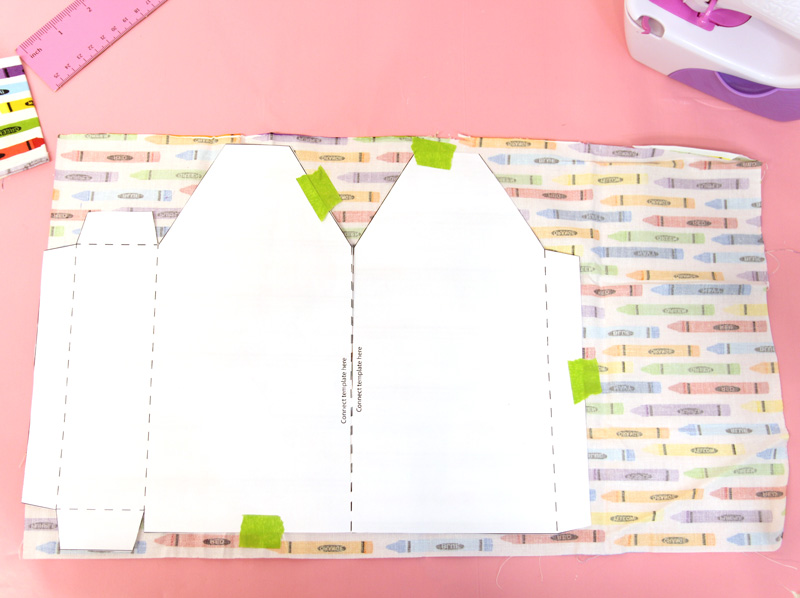 2. Trace it with a washable fabric marker or chalk.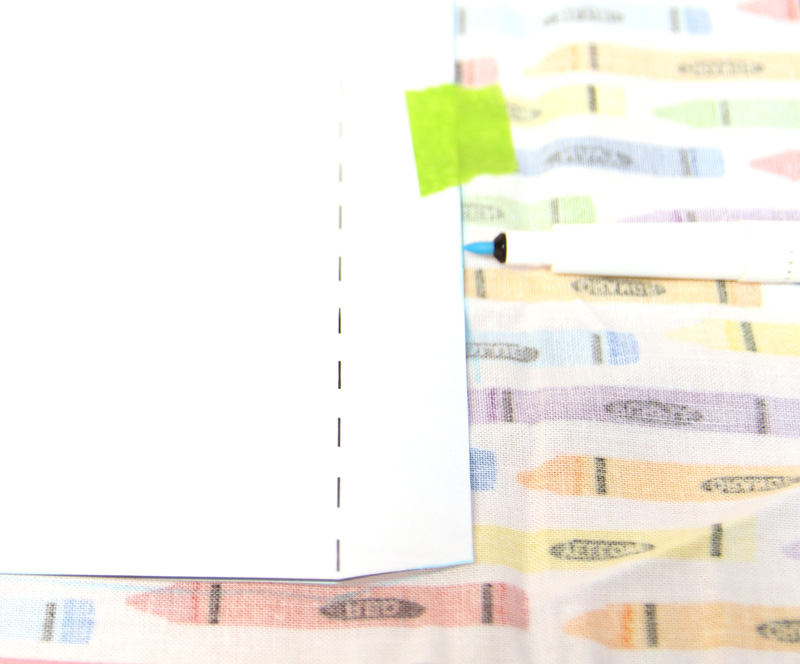 3. Fold up the dashed lines and mark those with dashed lines on your fabric so that you can know where to fold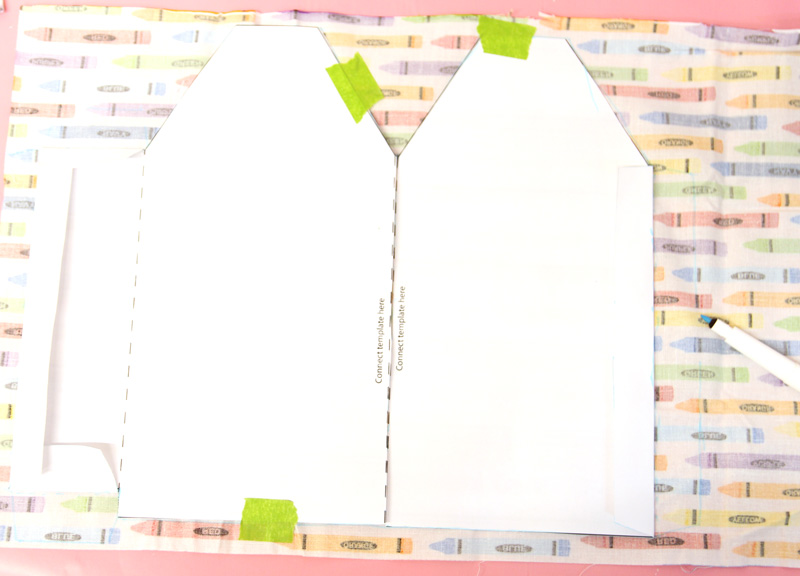 4. Cut it out around the outer edge.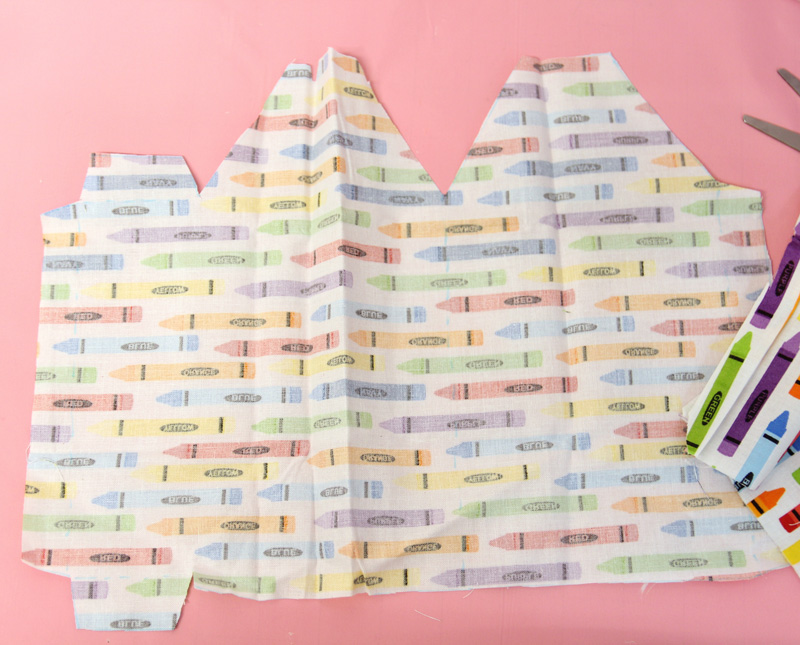 5. Fold down on the dashed lines, clip, and sew in place. Start with the small flap.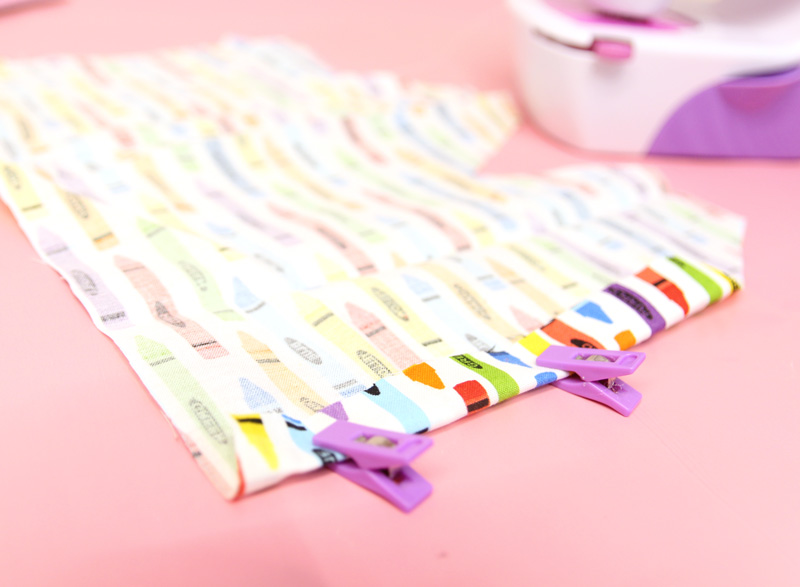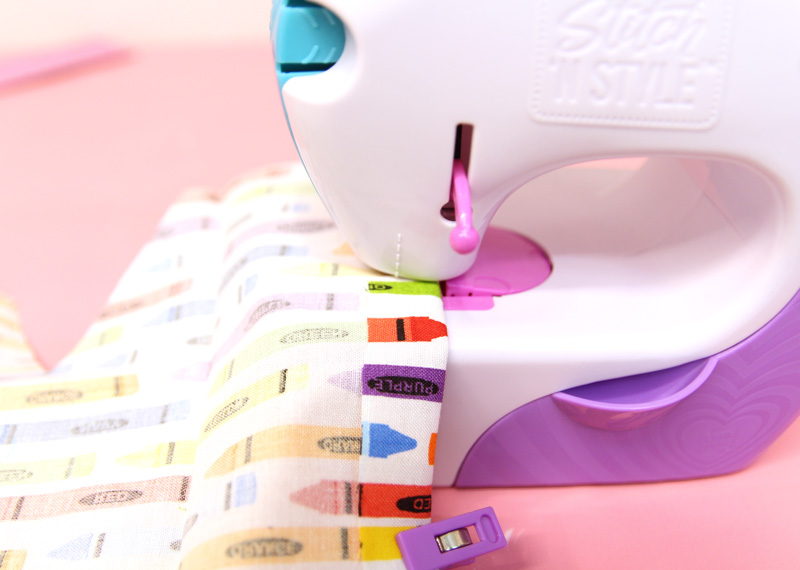 6. Next, sew down the three seams of what will be the closure of your pencil case.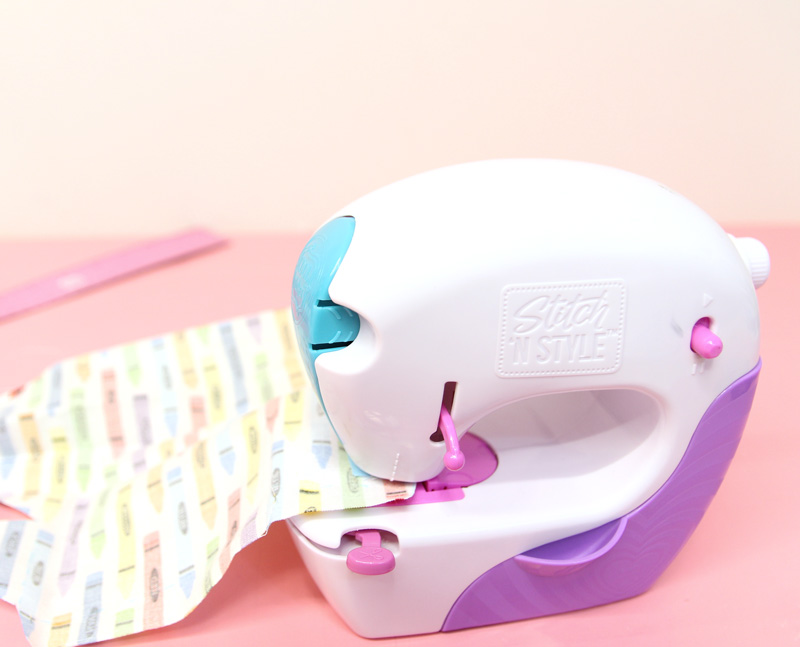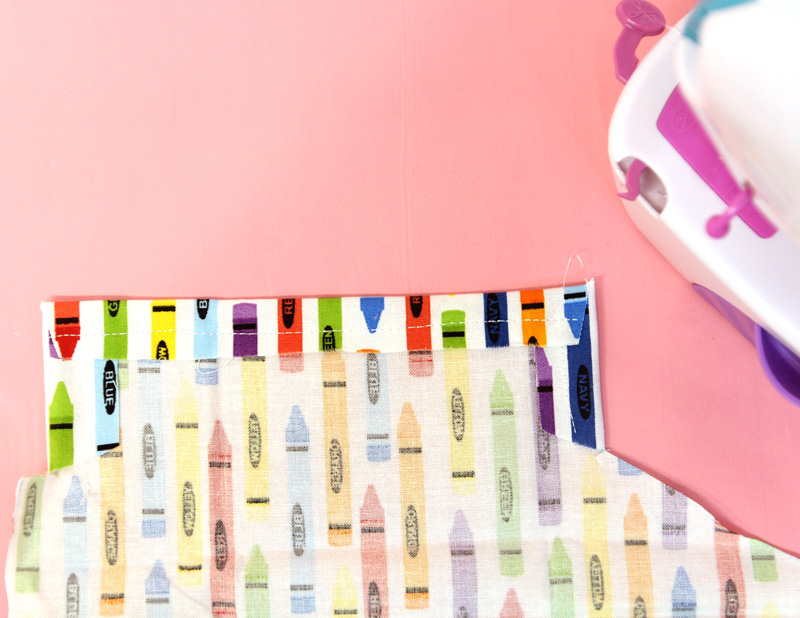 7. Fold it in half so that the two crayon shapes line up, right sides facing each other. Sew on the straight side, and then the three sides of the point.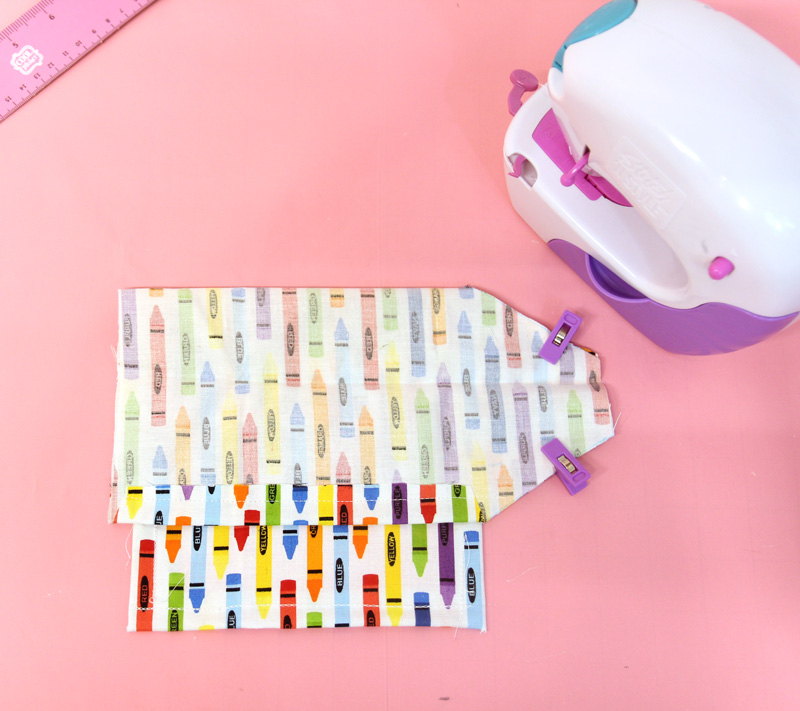 When sewing the top angled side, make sure to hit "pause" to stop sewing when you reach the end of the side, or it'll continue sewing onto the cover flap.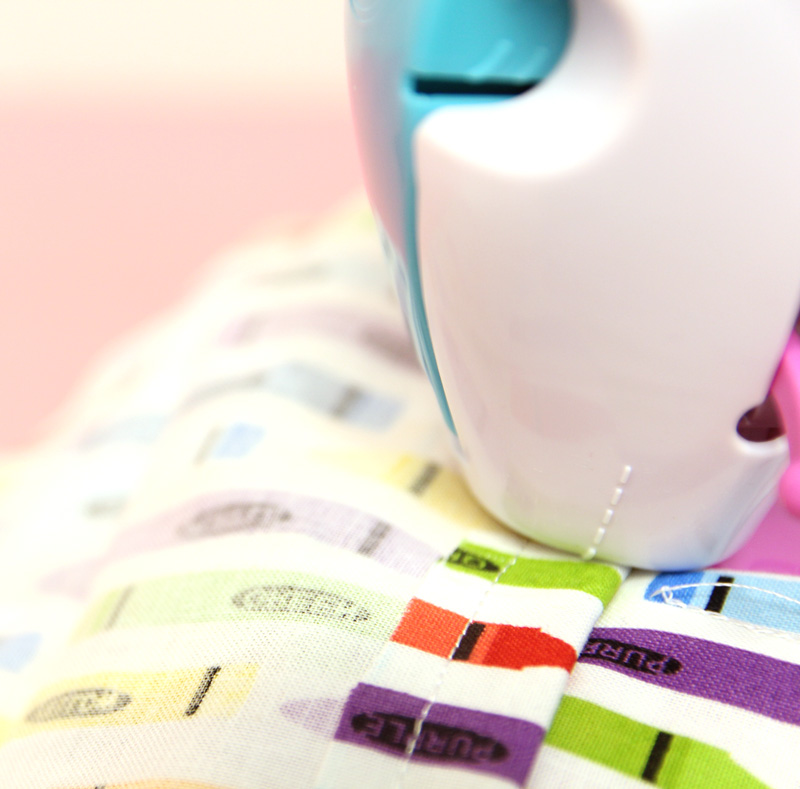 8. Flip your project right-side-out. Use a pencil to poke out the corners.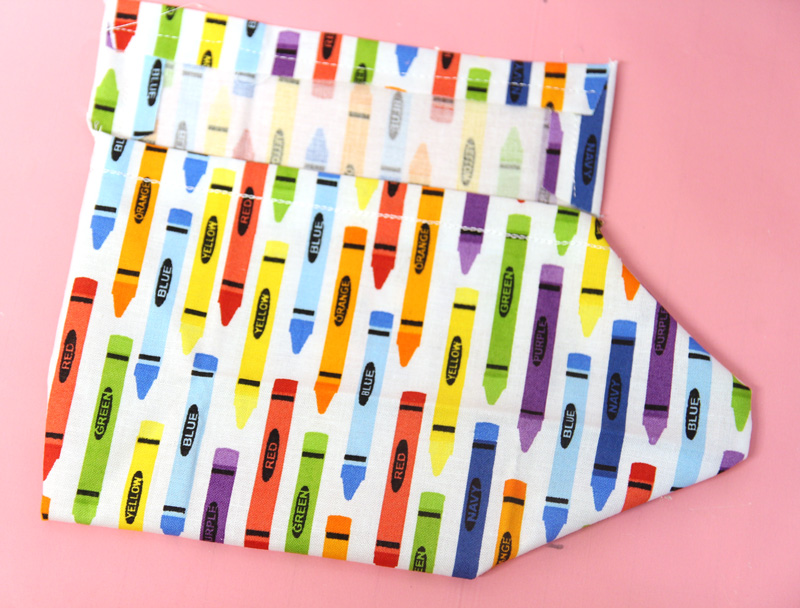 9. Add hook and loop closures. Place both sides on the flap, and then fold it over and press to determine where the other side goes.
You're done creating a DIY pencil case! Fill it with pencils, crayons, markers, or whatever you'd like!
You've successfully learned how to sew these machine sewing projects for kids! Check out the Stitch N' Style Fashion Studio here and then comment below: Which project will you try next?
Some good ideas: pillow cases or rice heat packs, more plushies, cosmetic or device cases, fabric initials for keychains or appliques… the possibilities are endless!
Get Stitch N' Style Fashion Studio at Walmart | Target | Amazon