I love gentle scents and I love quality products. That's what I choose for myself, so why should it be any different for my nearest and dearest? Welcome to my review of the Baja Baby Gear shampoo and body wash.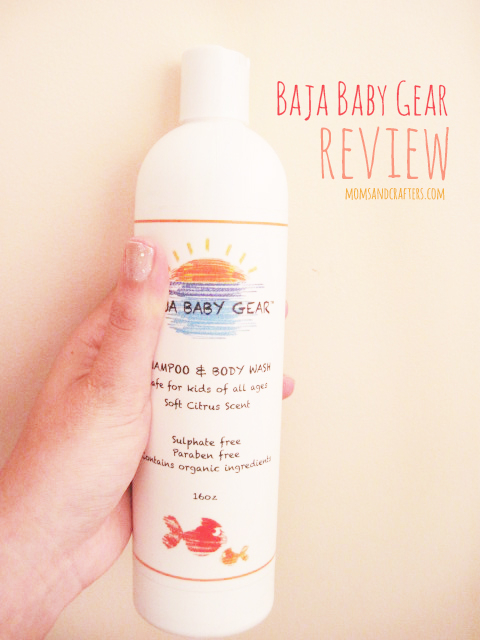 First Impressions:
The bottle has a playful design that fits nicely in my hand and is easy to grip. The scent is a sweet citrus and it lathers up nicely. I always prefer pumps when dispensing a product, especially when holding a baby tight with one hand, but the press cap is a close second.
Features:
The body wash is sulphate and paraben free.
It contains organic plant-sourced ingredients, including c

alendula, burdock root, nettle leaf and hemp seed oil

It's suitable for sensitive skin (test on a small area first.)
It has a light sweet-citrus scent
Comes in a slim 16 oz bottle
Has a press-top cap for easy use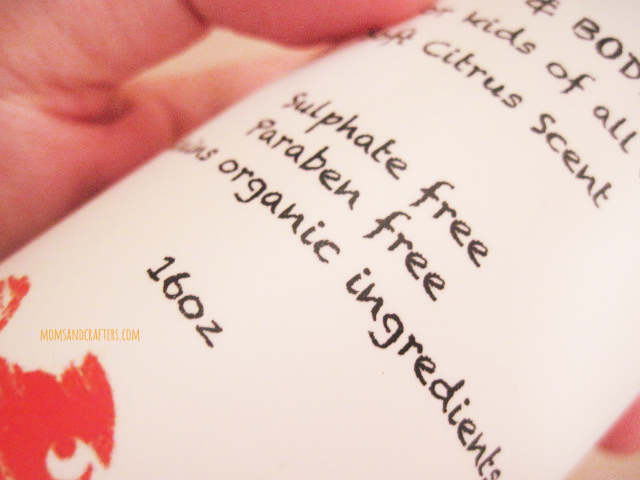 What I liked:
I find the scent pleasant, which makes bath time more pleasant for me. The tall thin shape helps it take up less real-estate around my tub, which is important for me. I like the rich lather, and, of course, I always like know I'm using what's healthy on my baby's absorbent skin. I love that it's sold on Amazon, and fulfilled by Amazon. This makes it easy to buy along with other items on the list, for free shipping. I love that support a good cause – the Casa Hogar charity – which helps orphans in Mexico.
What I Didn't Like:
As far as the wash itself is concerned – I love it, and I don't think there's anything I would change. I do think that the price ($19.95) can be prohibitive for some. It does, however, compare to its competitors, considering the large size.
Who It's Best For:
People who are trying to eliminate toxins in skincare and use healthier products
Parents who are trying to incorporate more organic items into their routine
Those who enjoy a refreshing citrus scent when bathing their children
Parents of children with sensitive skin
Final Score *****
Final score is 5/5 stars. I love the actual product and I don't think there's anything I would change. While I would prefer a pump top, I know most baby products don't come with, and so this compares to them, coming out at the top.
Disclaimer: I've used my Amazon Associates affiliate link to link to this product – if you purchase using it I will receive a small percentage, and it will not cost you extra. I did receive this product free for review purposes, however all opinions are honest and completely my own. I received no monetary compensation for this post.