As part of my traveling with toddlers series, I thought I'd share with you some of my favorite must haves for traveling with a toddler.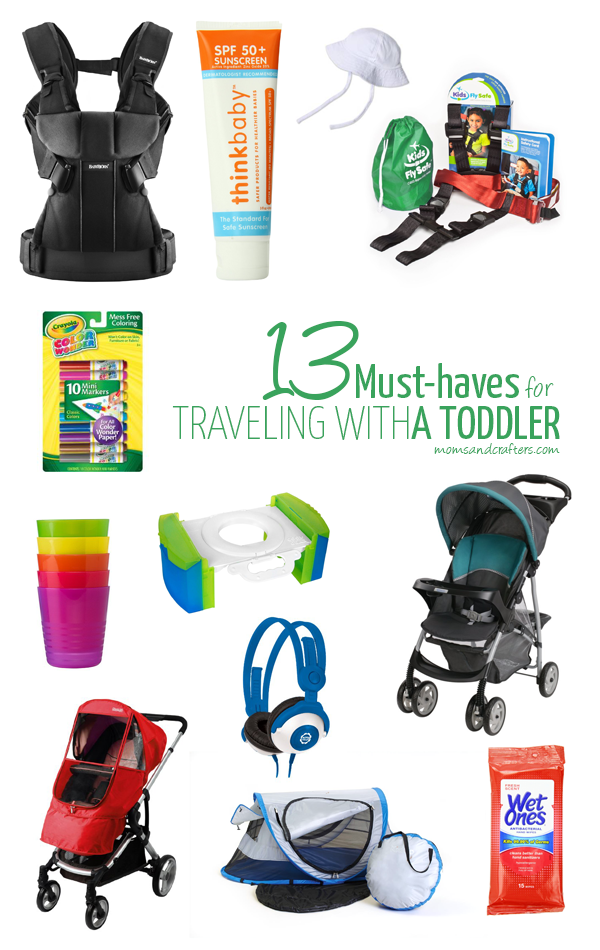 These are the items we used along the way that helped make things easier, plus some things we wished we'd had. I've included Amazon affiliate links for your convenience, and the link to my review where applicable.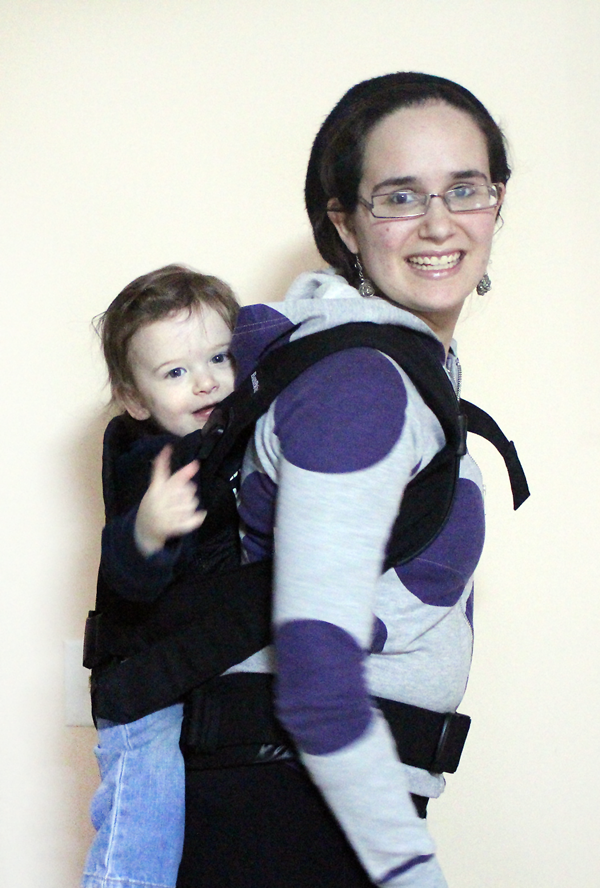 On our first flight, we did not have a chance to put M in before boarding. It was a disaster of diaper bags, flying coats, rolling carry-ons, and dropped water bottles. When I wore him, I had two hands free to handle everything else.
The Baby Carrier One is from Baby Bjorn's new line of baby carriers offers back carrying as well, so it's great for toddlers. You can read my full review here. Buy it on Amazon.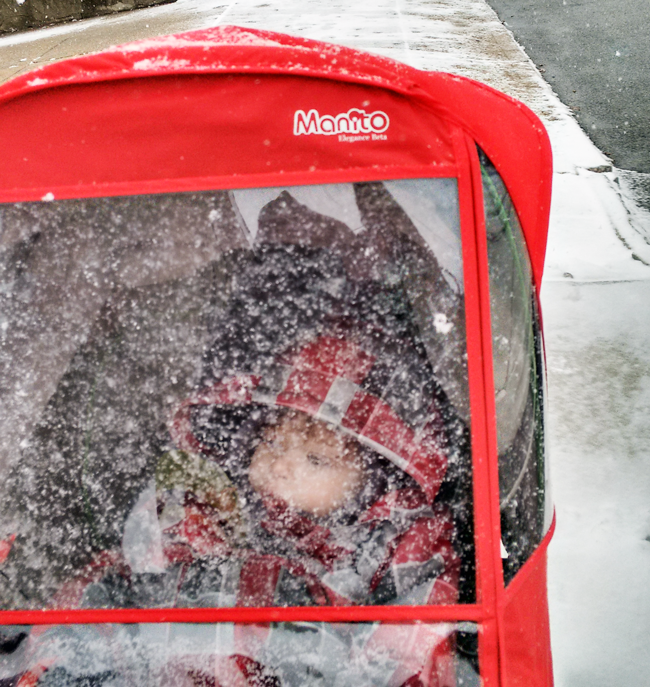 This made the whole difference between getting out or staying in on rainy days! We could not have managed without. Manito rain covers are very well made and convenient, and easy to use. You can read my full review here. Buy it on Amazon.
This incredibly compact travel cot is appropriate for toddlers. It will take care of all your sleep solutions while taking up much less space than a play yard. Read the review or buy it on Amazon.
This was a lifesaver on our flight! It works instead of a car seat, is easy to install, and weights/measures almost nothing! Read the review or buy it on Amazon.
Even if you're the kind of person who cringes at the thought of putting your toddler "on a leash", this inexpensive harness can save the day. While I was half asleep in the large airport, I was able to let my toddler wander without having to worry that he'll make his escape the moment I space out. Buy it on Amazon.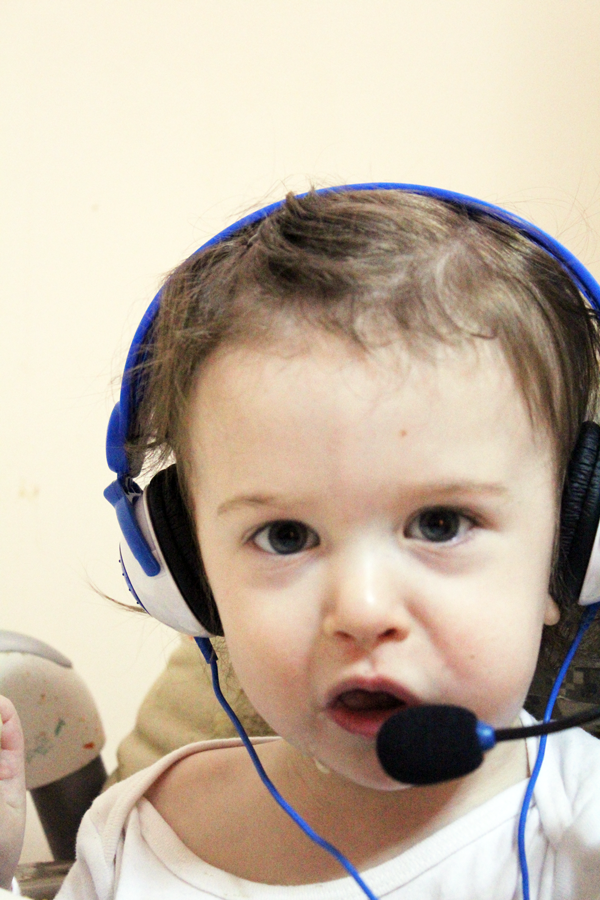 These volume-limiting headphones saved the day when my baby was super cranky and hard to calm down. We would give him an old phone with some baby shows loaded on, with these headphones of course to calm him down. They ensure that the volume is not too loud for kids, plus they are made to fit little heads! Read the review or buy it on Amazon.
If you're at the potty-training stage, and you don' want to ruin all your hard work, this portable potty will be a lifesaver. It uses disposable bags (you can re-use produce bags for this) so that all the gross is contained. Read the review or buy it on Amazon.
Bonus: Cool gear also makes great ice pack/snack cup hybrids and snack cups. Their silicone travel tubes came in so handy for us!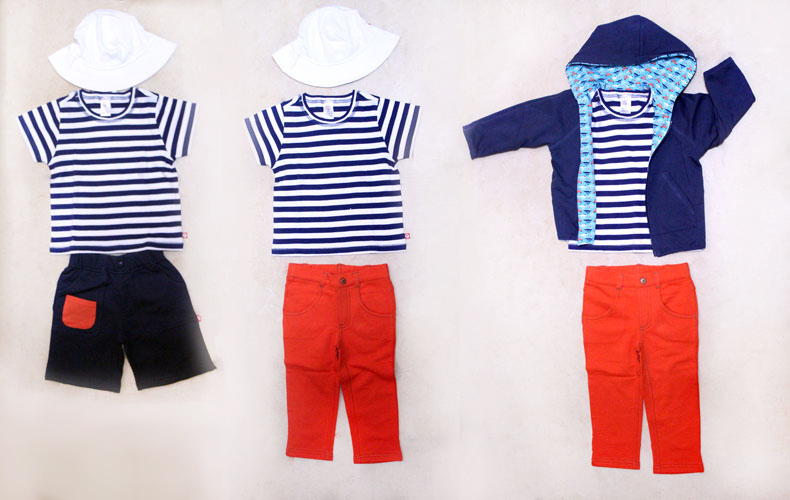 When we went to Jerusalem it was often 75 degrees and very sunny by day, and then it dropped to 50 by night. We packed lots of layers and coordinates, including this adorable outfit from Zutano, so that we were able to add or take away accordingly. Having matching coordinates means if baby dirties his pants, you can just change that, without having to change the entire outfit. This really helped us avoid the need to lug around too many soiled garments at once. Read the review or buy it on Amazon.
From our entire Crayola busy bag, this was the product we used the most. These markers color only on special Color Wonder papers, so when M tried to decorate the airplane tray along with his paper, nothing showed up. Read the review or buy it on Amazon.
While this is not my stroller of choice for everyday use, it is great for travel! It has a full tray, so we used it as a high chair on the go. that means that on a day on the town, we were able to simply place whatever food we wanted on M's tray, and continue on the way. Other features that really came in handy were the huge basket, the one-hand-fold, and the full parent tray (which always had on it bus tickets, water bottles, etc.). Plus, it's inexpensive, which means that we didn't worry about the airline tossing it around too much.
Outside of the trip, we use it as our regular travel stroller, which we keep in the car for everyday shopping, etc. Buy it on Amazon here.
Believe it or not, bringing along just four of these helped entertain our toddler for hours! We would lay it out on the tray, and he stacked them up, again and again. Check out more travel activities for toddlers, or buy it on Amazon.
Even if it's not the middle of the summer, if you're spending lots of time outdoors, you'll want sun protection. This sunscreen is free of the toxins that mainstream brands have. Buy it on Amazon.
These were great for an extra wipe-down after using public restrooms. Plus, I used it to wipe down all the areas around our airplane seat as my toddler likes to chew on everything… I bought the singles and not the travel packs because: 1. They're small enough to fit in my handbag and 2. The packets on the travel packs don't stay closed very well, making them leak and get other things wet and ruined. Buy it on Amazon.
Loved this? Share this post on your social media using the sharing buttons to the left. Follow along for more tips and tricks for traveling with toddlers by clicking on the button below: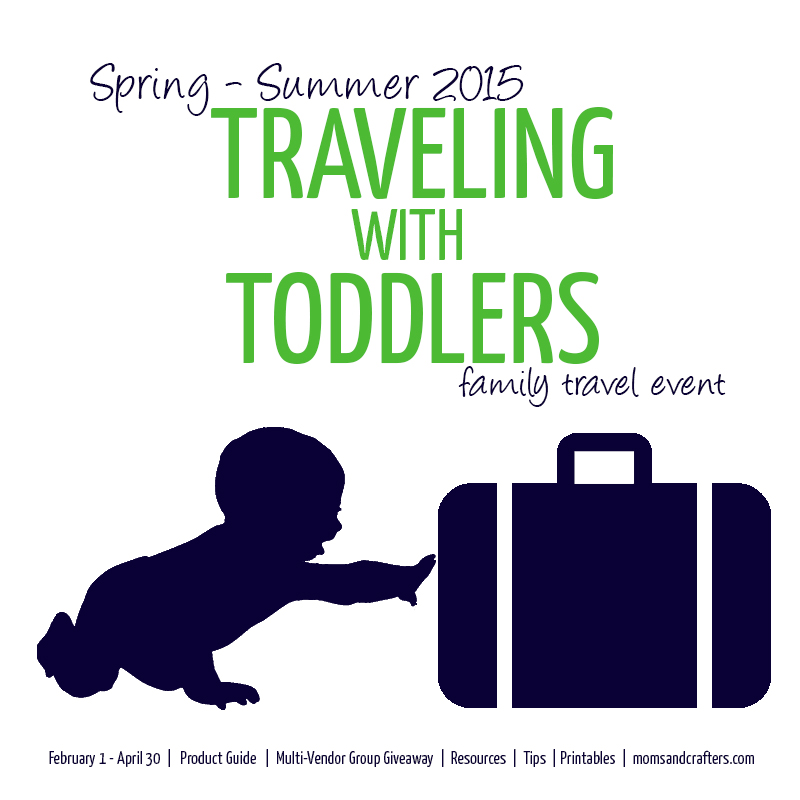 Disclaimer: This post contains affiliate links. Some items were received free of charge in exchange for a review – those reviews are linked to.