Denim is one of my favorite materials to repurpose. A few days ago, I shared with you how I made nine crafts from one pair of old overalls. Today I have an amazing list of the best recycled denim crafts for you to try! You'll adore these cool things to make with your old jeans…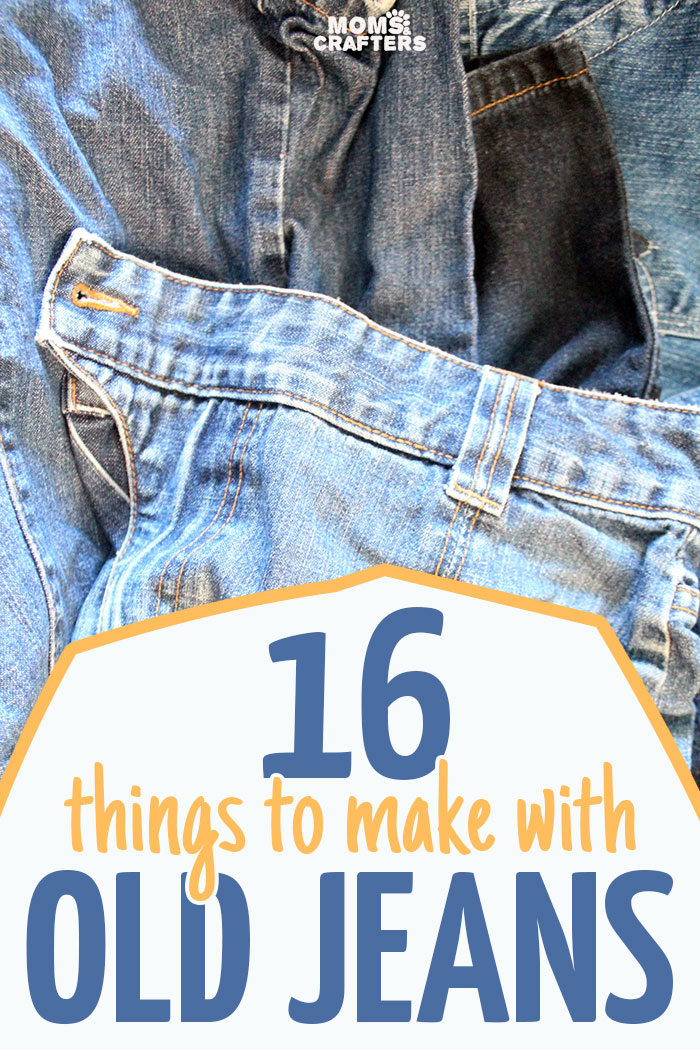 One of the reasons I love to recycle jeans so much is because of its durability.
Disclosure: this post contains affiliate links.
When I throw away an old, stained tee, I don't think into it much. But denim has that lasting quality, so even when it's too small, stained in spots, or missing snaps and zippers, the good parts are very versatile.
Denim is also very easy to mix and match with other materials. It's a very rough fabric, making it perfect for gluing. So if like me, you don't sew much, denim is still a very useful material to repurpose.
16 of the best recycled denim crafts:
1. Make a Recycled jeans purse for a little girl to have fun playing with!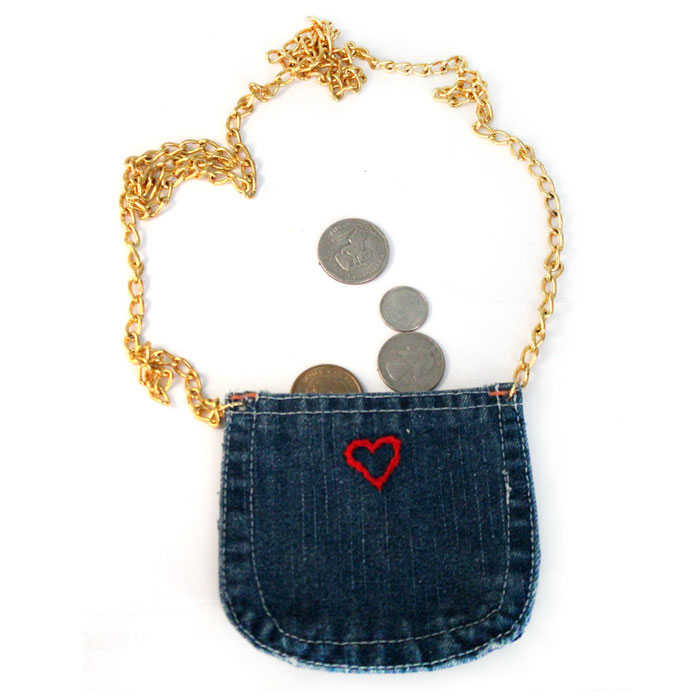 2. This denim basket by Oh Oh Blog uses up a nice chunk, and is practical too!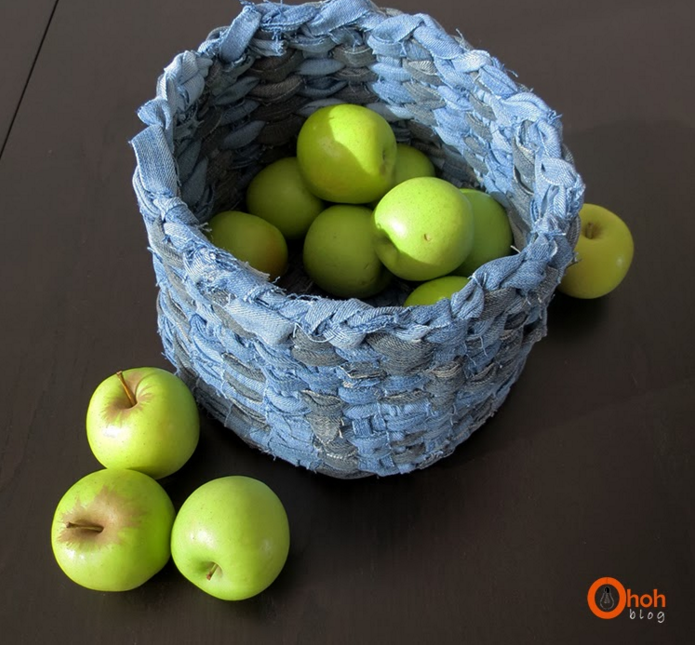 3. What could be a better use for old denim than some minion overalls? Make this easy no-sew felt minion pillow!
4. Try this "All You Need is Love" Denim Wall Canvas by A Beautiful Mess to keep or to gift. Yes, recycled denim crafts can be totally giftable too!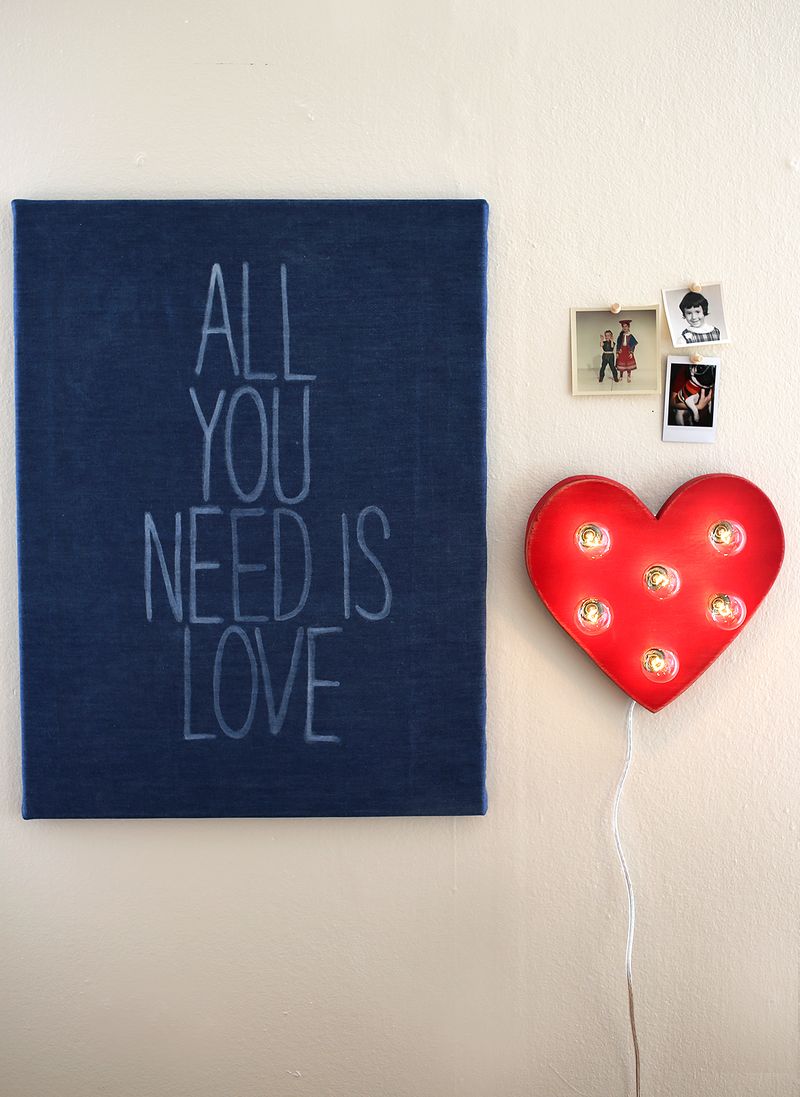 5. Try this shabby-chic Denim Covered Pencil Can by Crafts by Amanda to corral craft supplies, makeup brushes, or whatever seems to be causing your clutter.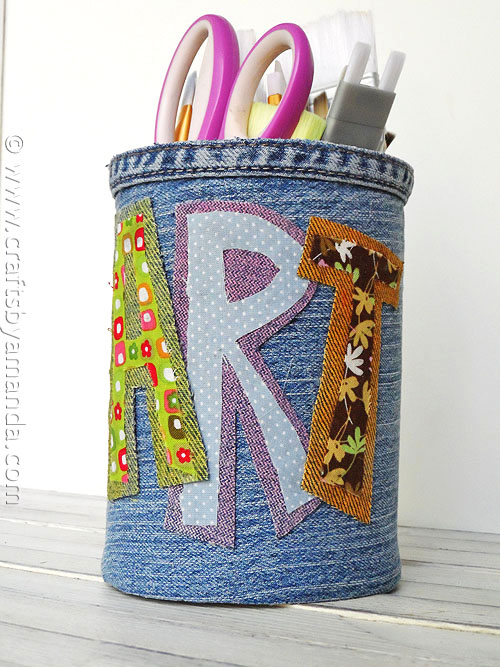 6. Are you feeling ambitious? Try this denim quilt by Modern Handcraft, if you think you're up to finishing it too! It's something you'll definitely be proud of.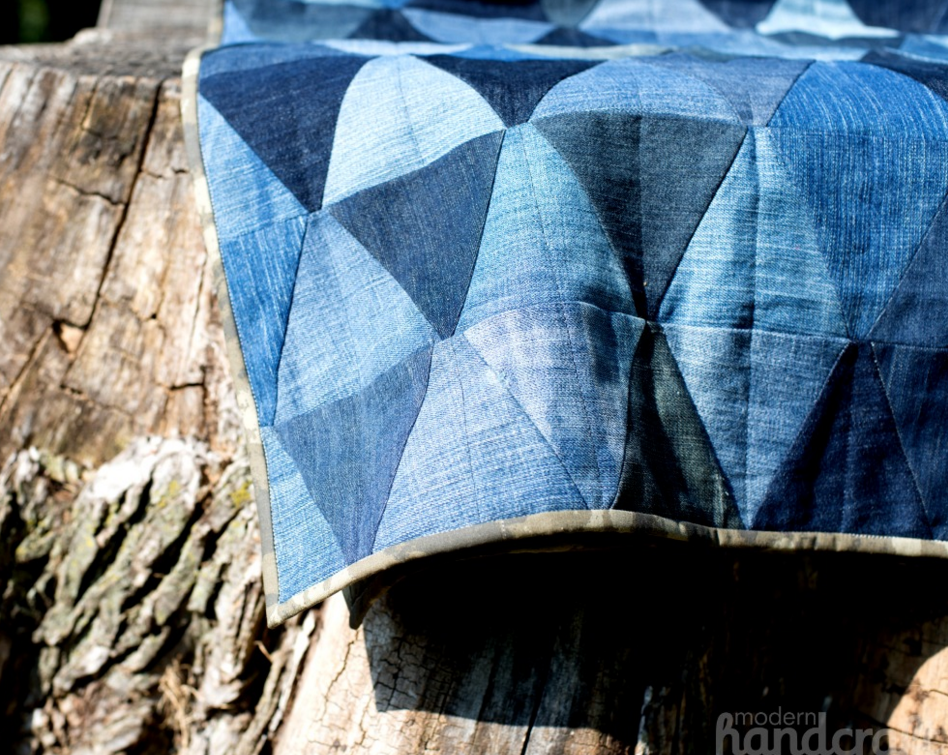 7. If you prefer something easy but useful, go for these denim flowers – you can add them to accessories, a plain tee, or even a belt to spice things up!
8. If you're up for more advanced recycled denim crafts, make a useful Denim and Leather Organizer by Blue i Style to keep your life together.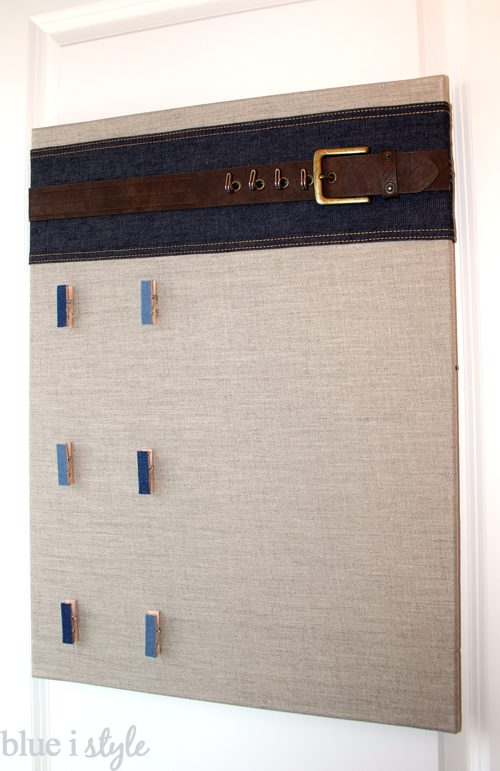 9. Or go simple with a Knotted Denim Key Fob by 4 You With Love – find your keys more easily, or add a little blue to your handbag.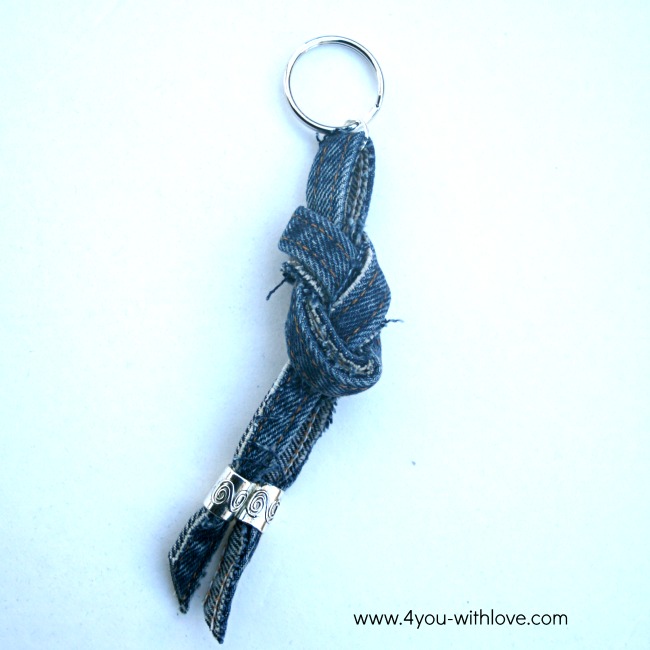 10. Crocheted Denim Trivets by Fiber Artsy are perfect for protecting your surface. I can see them looking great on a patriotic or summer picnic tablescape.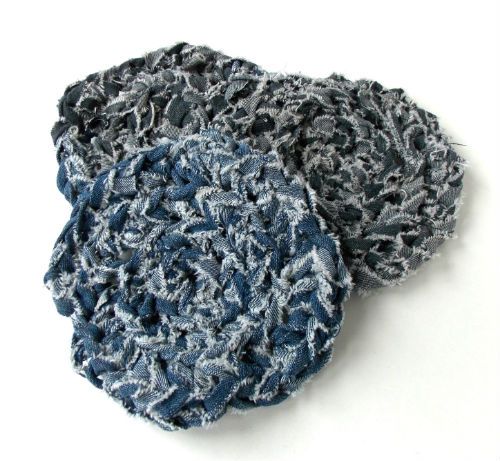 11. Make a simple recycled denim bracelet – or make a few to stack!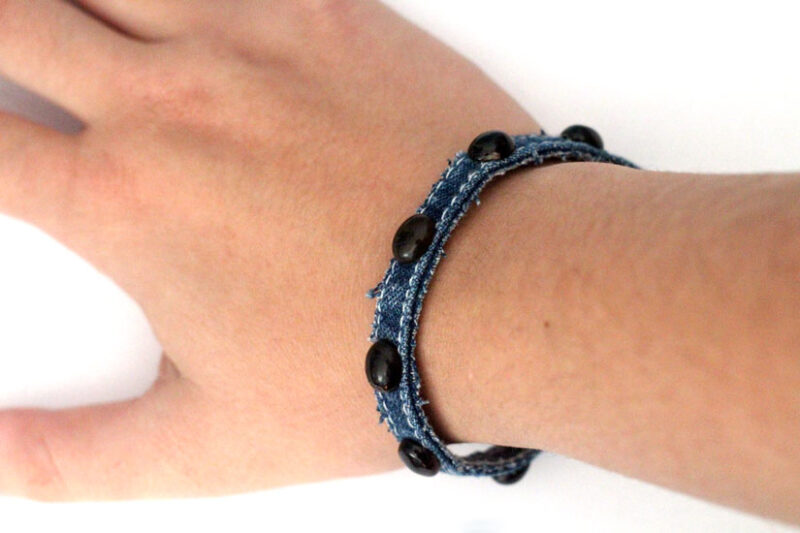 12. This Denim Beaded Ring by Crafts by Amanda is another fun way to turn old jeans into funky jewelry…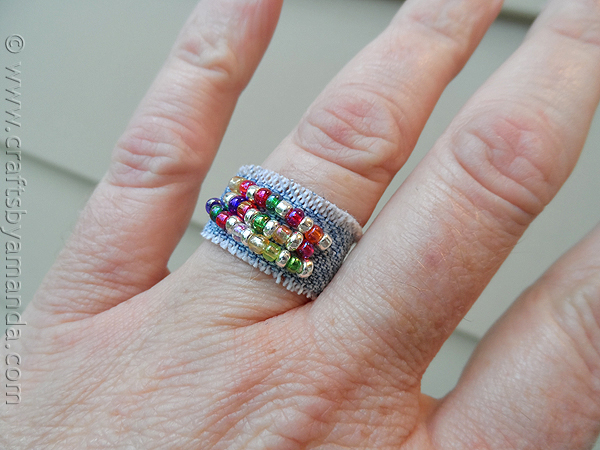 13. A Denim and Burlap Lighted Garland by Create Craft Love lends Patriotic festivity… Make it in other colors to go with any occasion!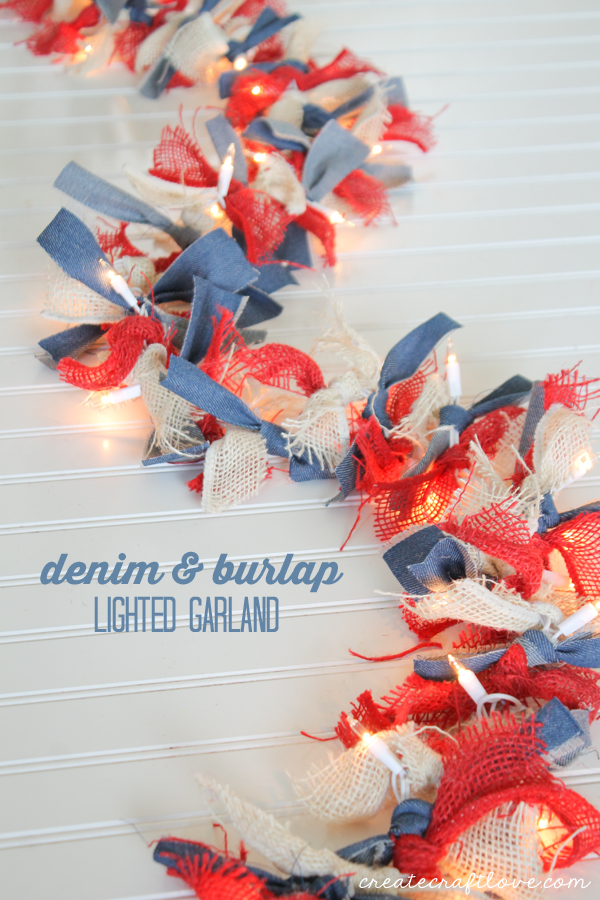 14. Recycled Denim DIY Bunting by Maker Mama for DIY Candy is another way to spice up your party using recycled denim.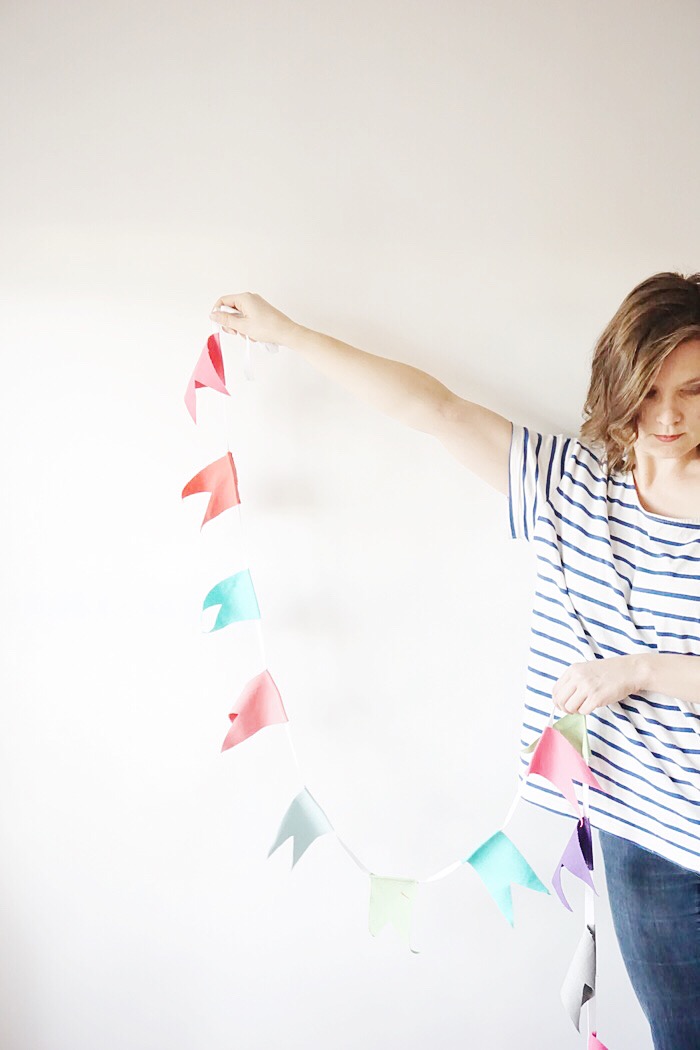 15. Go old-America patriotic with this fun patriotic tee. If you don't want it to be so seasonal, try dying the shirt a different color, and leave off the star… This is one of my favorite recycled denim crafts ever – it uses the pocket so it looks nice 'n finished, but it's a no-sew project.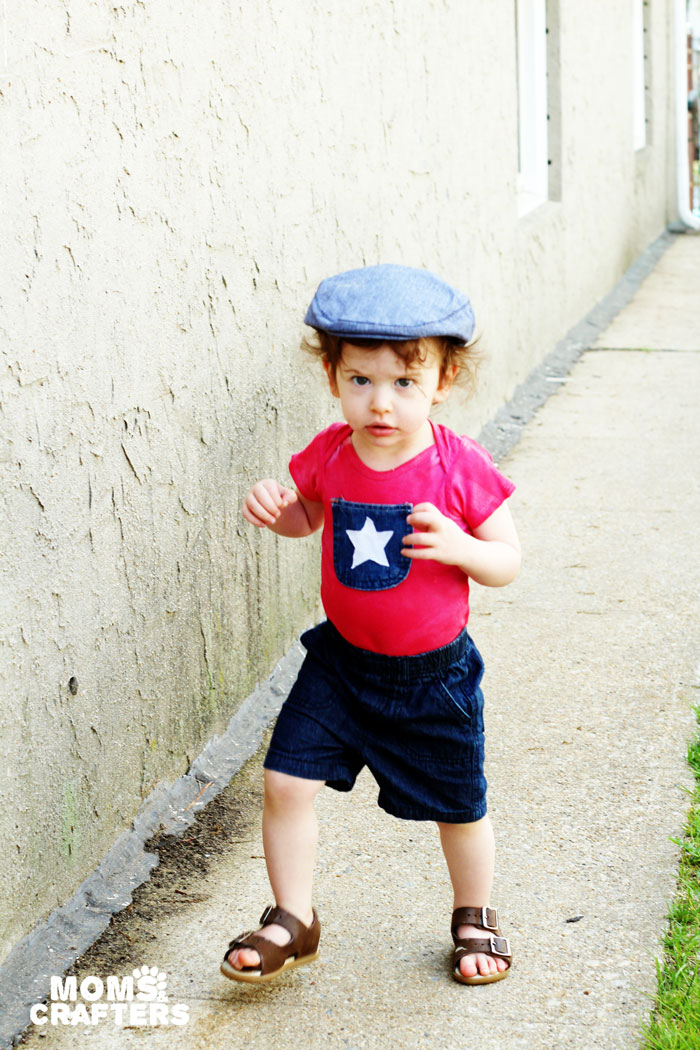 16. Finally, DIY Denim Pom Poms by The Real Thing With the Coake Family are as versatile as they come! Make a garland, add them to favorite accessories, or stash them with your craft supplies for crafting with at a later date.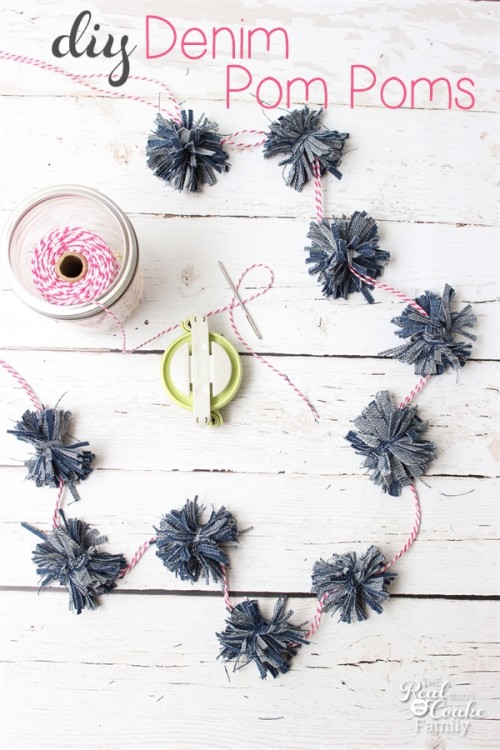 What are your favorite recycled denim crafts? Anything here you'd love to make? Comment below!