Make this delicious hearty and creamy broccoli soup recipe, a filling choice for a family dinner! This easy dinner recipe is great for a cold night but works for any meal.

I'm always on the lookout for easy recipes to serve for dinner that are hearty and filling but not too involved. I know that most people wouldn't serve just a soup for dinner but, yeah, I would and have.
When looking for a soup that's dinner-worth, it needs to be rich in protein and vegetables, as well as include some sort of starch to keep it filling. Broccoli and other dark, leafy greens are the perfect starting point because they are full of nutrients.
Disclosure: this post contains affiliate links.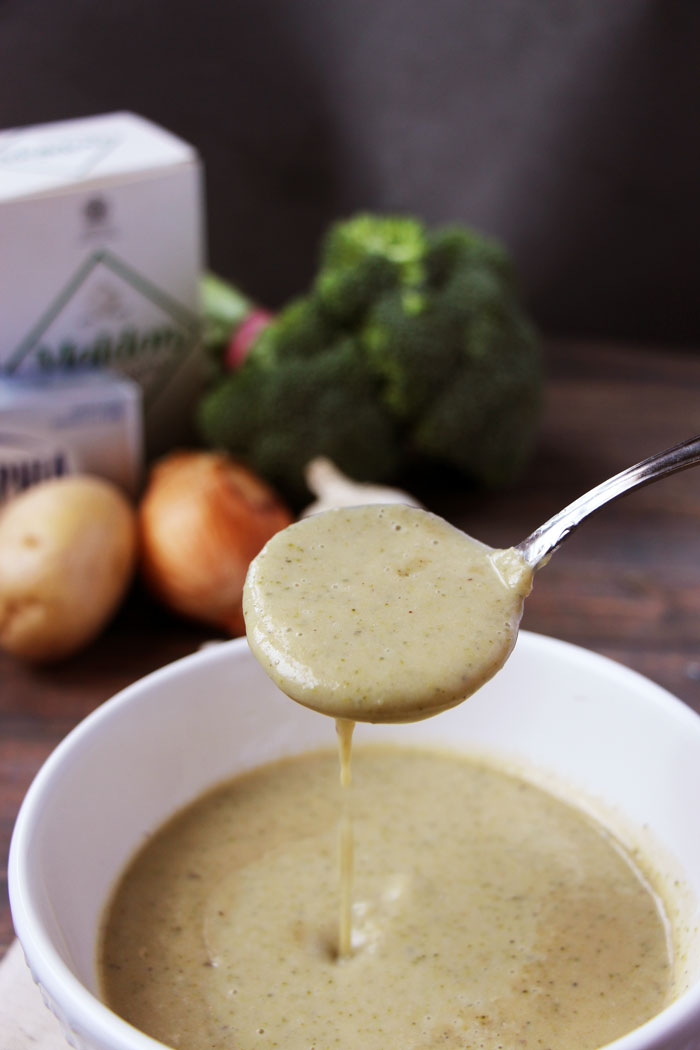 Combine it with some garlic and onion (more veggies), cream cheese (protein), and some potatoes (a healthier choice of carb) and you have a filling, hearty broccoli soup recipe.
If you don't want to serve it alone, you can add some cooked chickpeas to the finished bowl (but it REALLY doesn't need that!), or serve it with bread or toast.
The actual soup is very thick (of course, depending on how much water you allow to boil out) and it can be smooth if you blend it, or it can be chunky (that's how we like it) if you just let the vegetables cook until super-smooth and break them apart with your mixing spoon.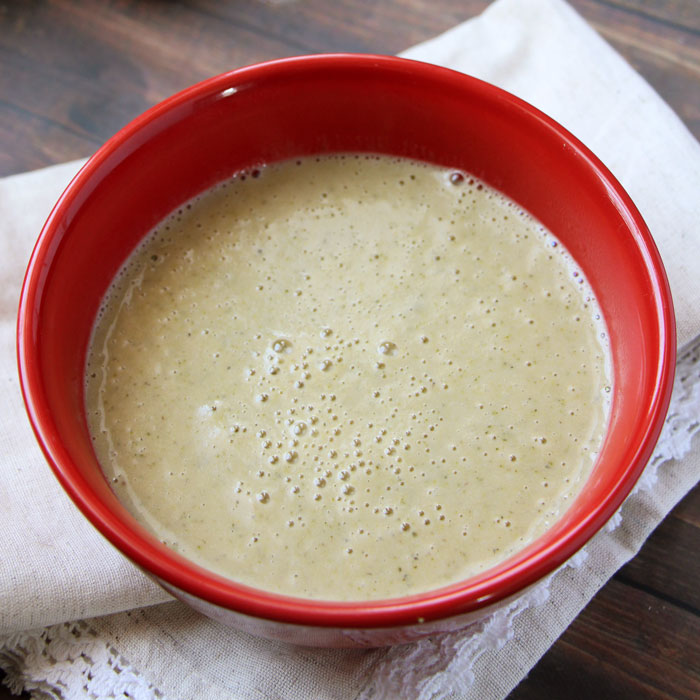 Ingredients for the creamy broccoli soup recipe:
Ingredients for this broccoli soup recipe are staples you probably have handy – an essential for an easy dinner! Scroll to the end of this post for the printer-friendly version of the creamy broccoli soup recipe.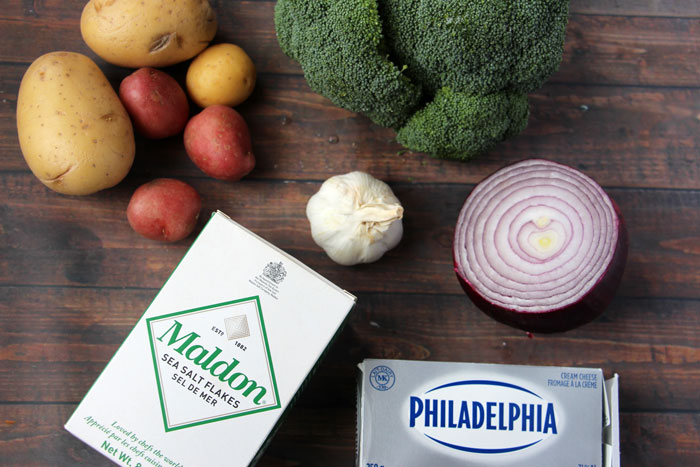 1 T olive oil
1 large onion
4 cloves of garlic
4-5 medium potatoes
Half a bag (about 18 oz.) frozen broccoli, or a similar amount of fresh
1/4 lb cream cheese
salt
How to make creamy broccoli soup:
1. In a large pot, heat your olive oil. Add the onion and garlic and saute until soft.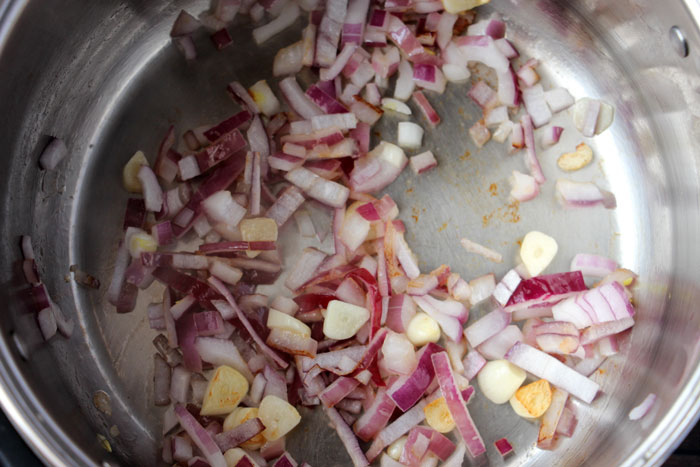 2. Peel and chunk the potatoes and add it to the onion.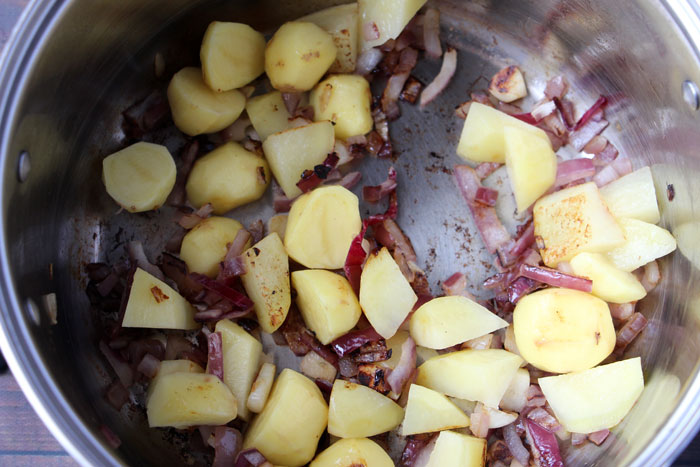 3. Add your broccoli.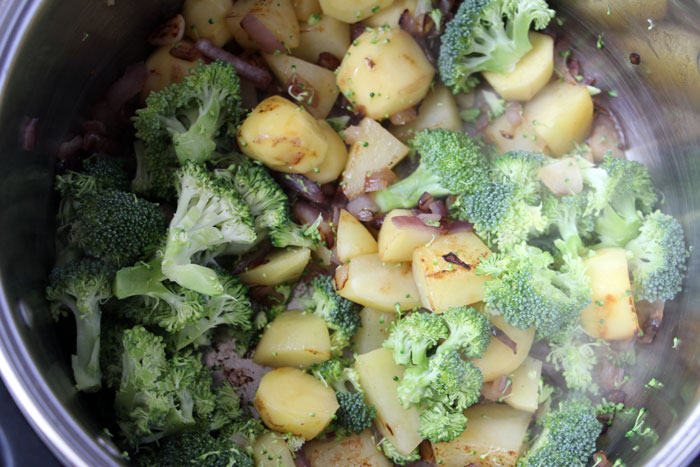 4. Cover it with water and season with salt.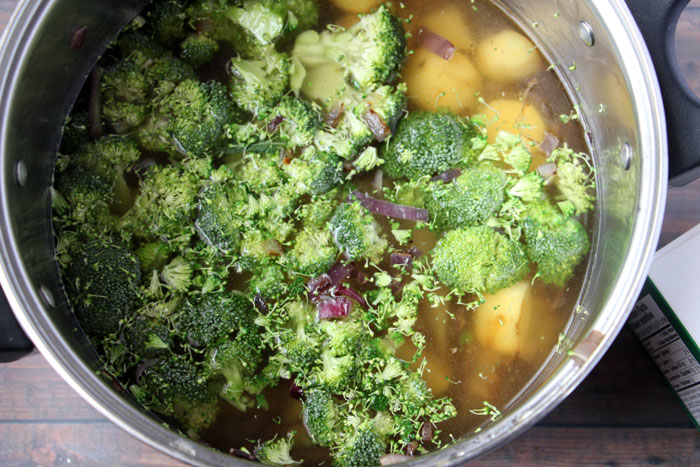 5. Boil until the water is low and the vegetables are falling apart. Add your cream cheese.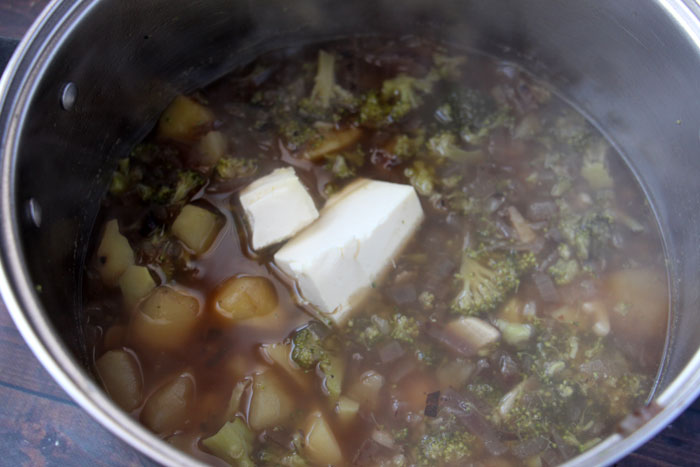 6. Stir it, breaking apart the larger pieces and melting in the cream cheese. If you need to, you can blend it with an immersion blender to make it smoother.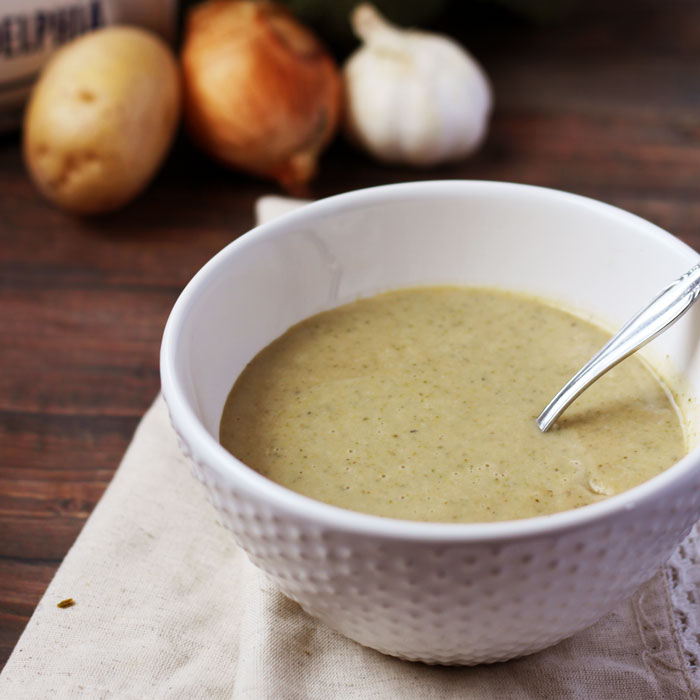 Your delicious broccoli soup is ready to eat and sure to be a new family favorite! My toddler loves it – he followed every spoonful up with "mmmm!" I think he was pleasantly surprised, as he has been avoiding soups lately.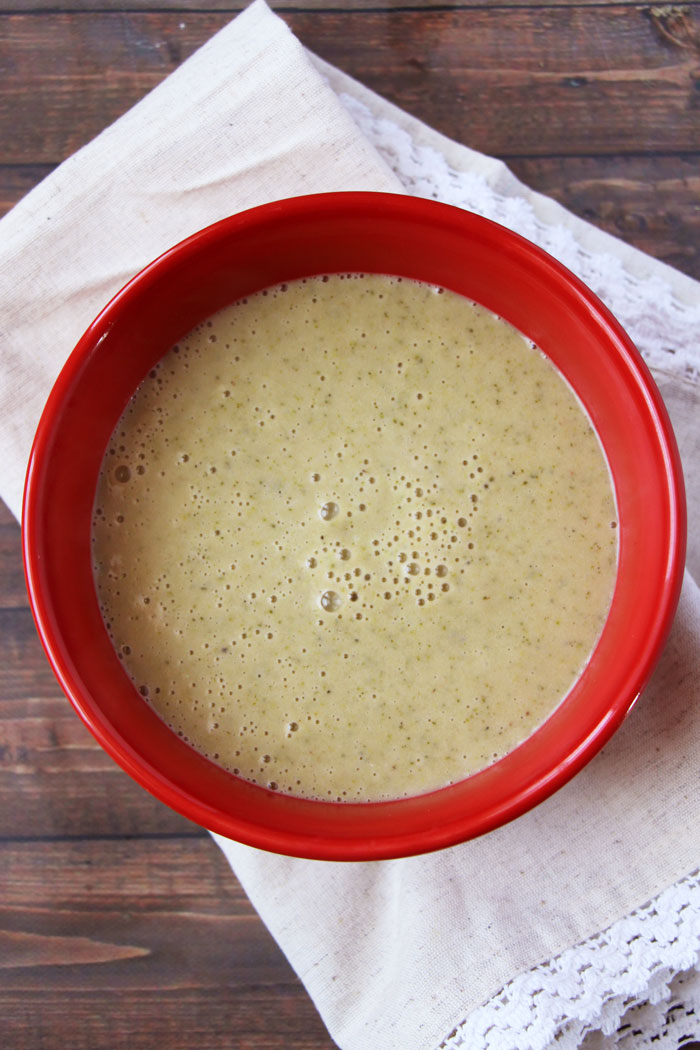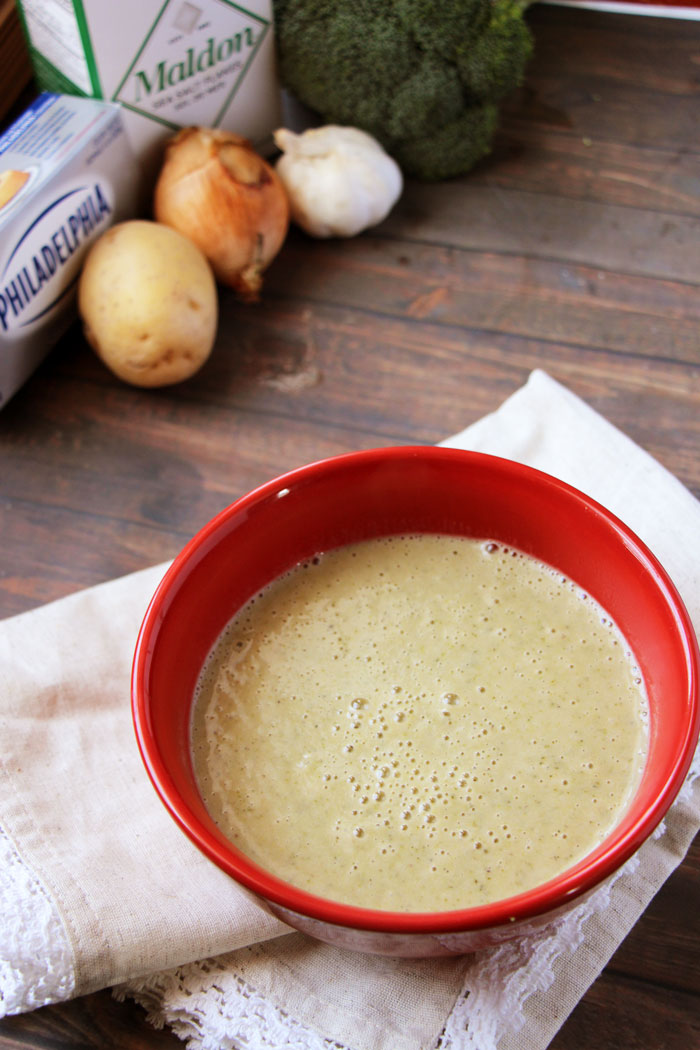 What is your go-t0 dinner soup? Do you have a favorite that is filling and works as a full meal – or at least the main part? I'd love to hear about it in the comments below! Scroll down for the printer-friendly version of this recipe!
[yumprint-recipe id='6′]