The season of seashells is here! Here are 18 of the best seashell crafts around for you to finally tackle that massive pile of sea shells you just couldn't leave behind! Make keepsakes and practical stuff, gifts and accessories using shells of all shapes and sizes! There are endless things to make with nature!
Disclosure: this post contains affiliate links.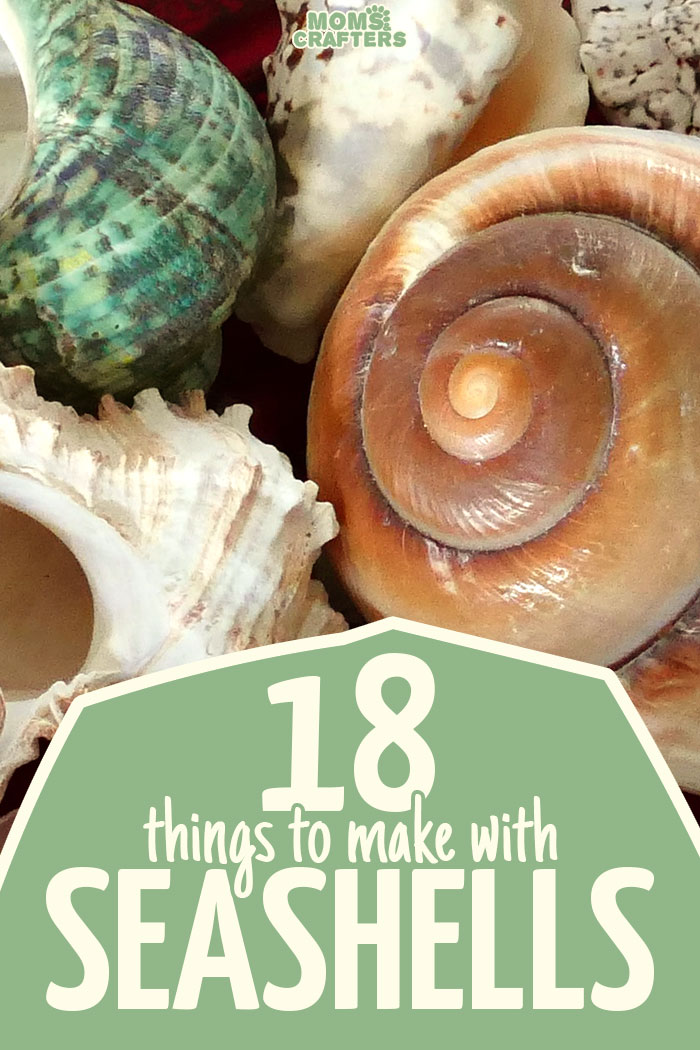 I have loved collecting seashells for as long as I can remember. It was not one of those collections that I grew out of- I will always bring home an unusual or incredible seashell find.
Seashells are simply some of the most beautiful features of nature. No one will deny it. The variety is amazing, and there's a reason we can't resist saving them. Each one we find is more fascinating than the next.
If you do see a craft that you like but it uses the wrong type of shell, you can simply pick some up at a craft store or online. Or take a trip to the beach and go scavenger hunting!
18 COOL and functional seashell crafts to try:
Copyright: All of the images for the crafts below were used with the permissions of the respective bloggers for the purpose of this post. Click on the image for the full tutorial.
I have created a square and vertical image for your convenience for sharing these seashell crafts. Please use the first or last image in this post when sharing and not one of the individual photos below, out of respect for the creators' copyrights.
1. I made these beauties a year ago and decide they look like mermaid earrings! A bit of diluted acrylics allows the natural texture of the shell to shine through.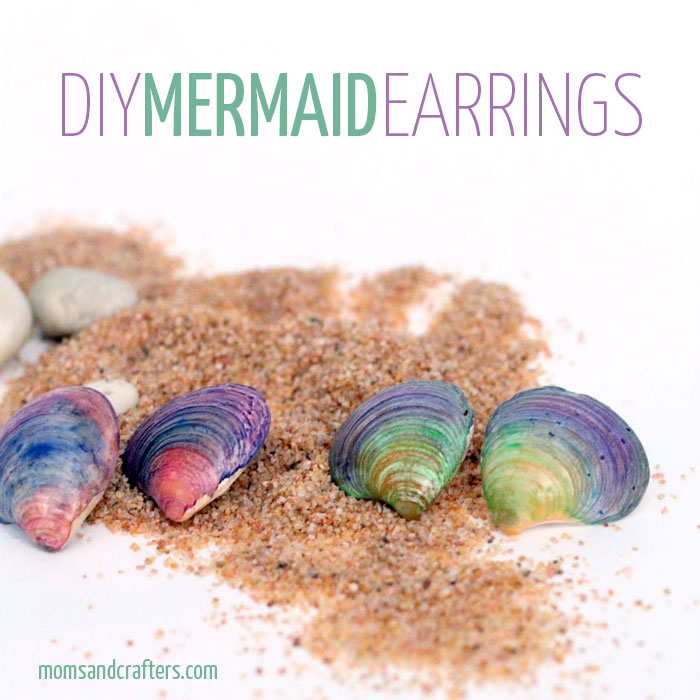 2. This Maritime Tea Light Candle by Craftideas can work with any type of shell! Spice up your nighttime summer party.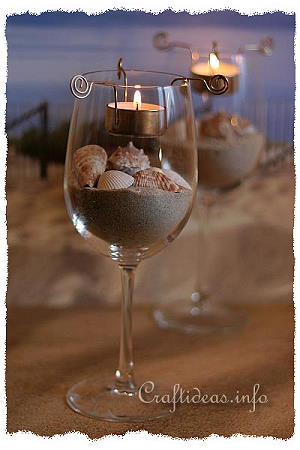 3. Get the kids involved with these super cool Crystal Growing Seashells by Little Bins for Little Hands. Turn science into art!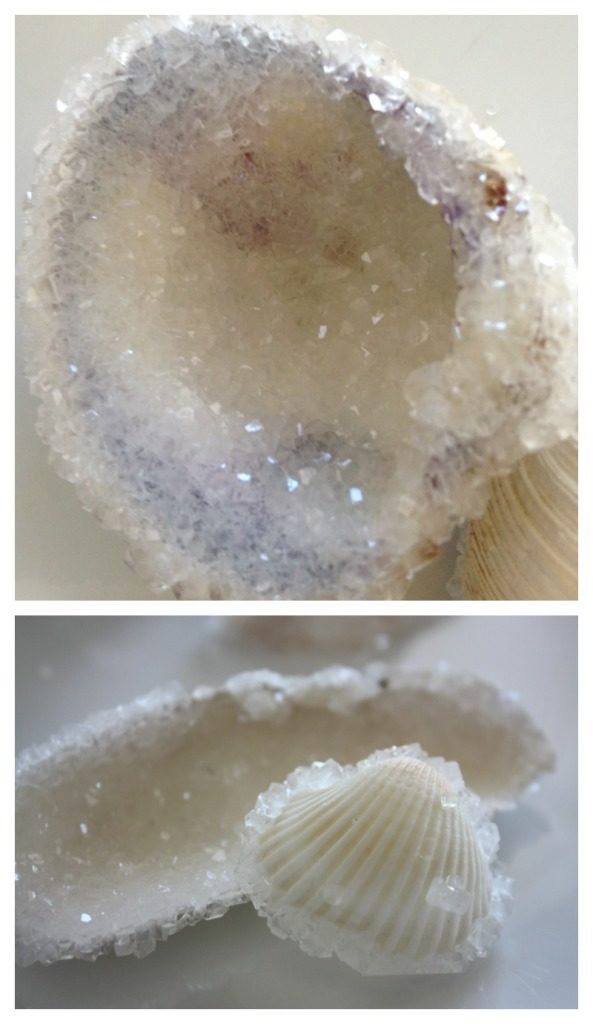 4. Add some nautical decor with a Seashell Basket Craft by Petticoat Junction. It will make your clutter look pretty!
5. I've always wanted to try Handmade Shell Candles like these by Burkatron. I have plenty of shells left – I may just!
6. Kids can make these Shell Frame Keepsakes by Rhythms of Play to gift to loved ones. You can do a handprint like she did, or use them to gift photos.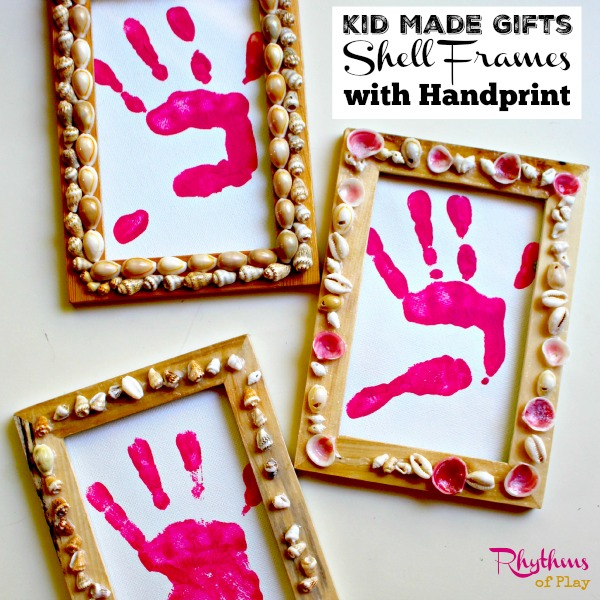 7. Turn larger shells into painted seashell scenes – you won't believe how easy they are to make! You don't need any painting skills for this one.
8. Make these fun Sea shell ladybugs by Still Playing School to play with and enjoy.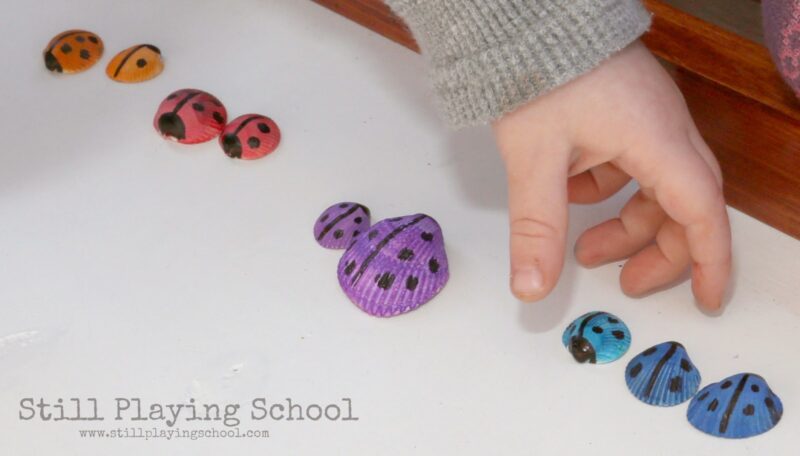 9. Even tiny hands can have fun with this simple Clay and Sea Shell Craft by B-Inspired Mama.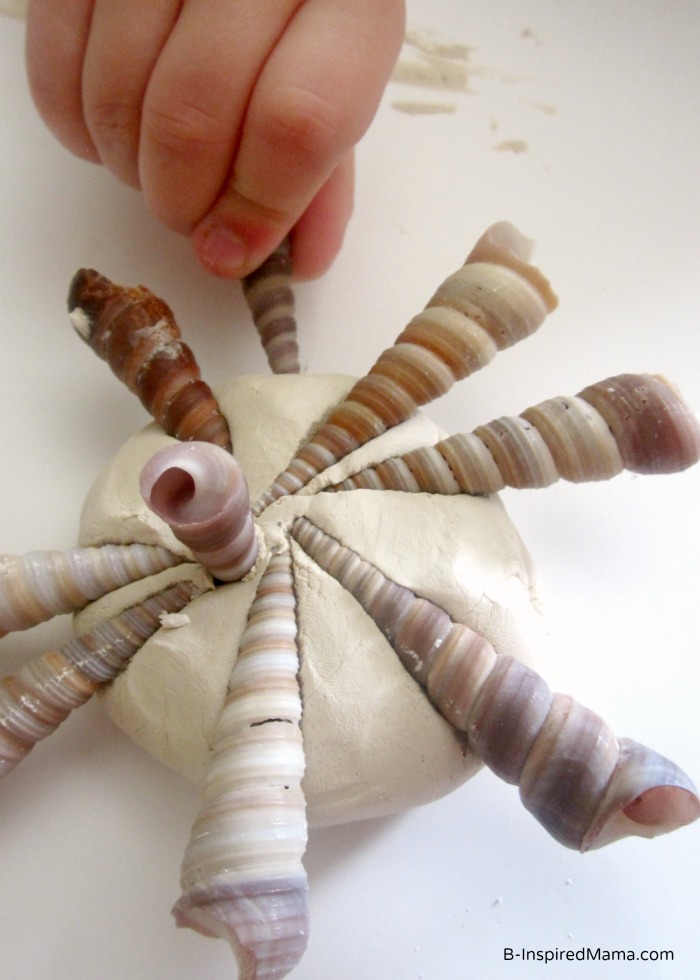 10. Or, step it up a bit with these star-shaped Kid Made Sea Shell Decorations by Crafts on Sea. I'll keep the big pretty ones for myself to make the mom stuff, and my tot can use the smaller ones for this.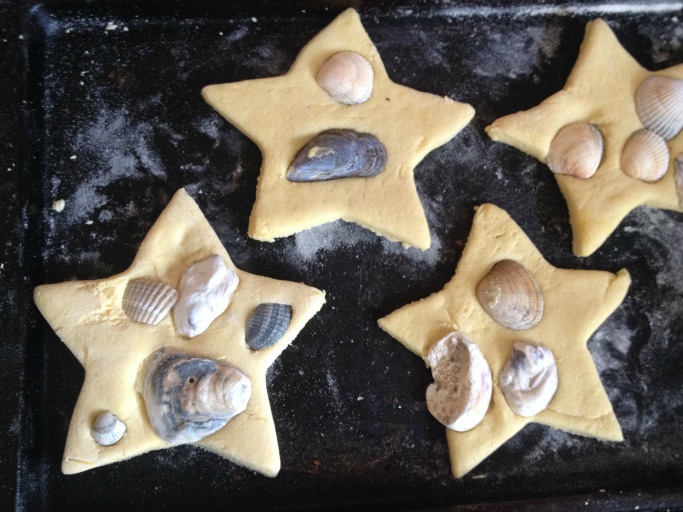 11. If you have a favorite shell, make this beach-in-a-jar seashell keepsake to preserve those memories. It did settle a bit since I took this photo, so you see more of the shell.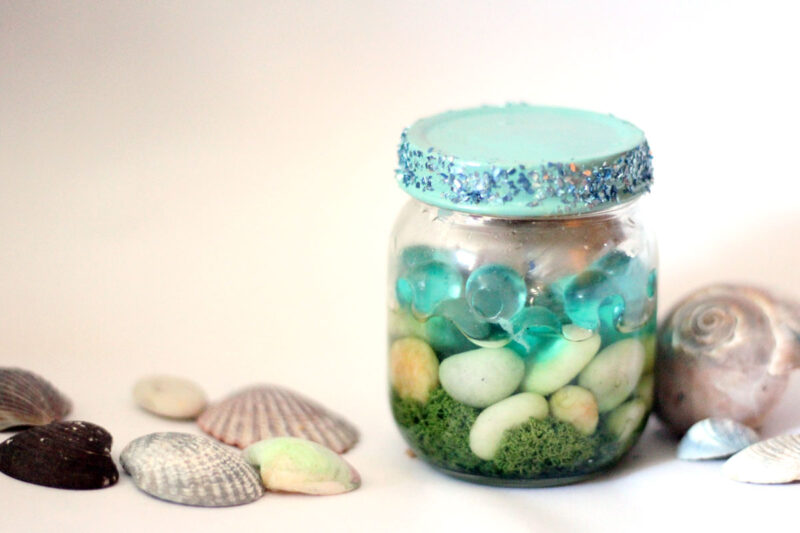 12. Or, display all your favorites in a Sea Shell Shadow Box by Crafty Nest. Bonus points if you can name them!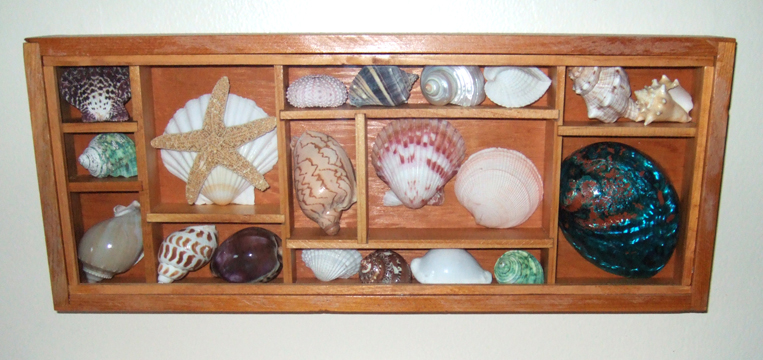 13. Decorate your home with a simple Seashell Mobile by Nurturestore. I love how this is the type of craft that can be done by mom on her level, and by kids on theirs.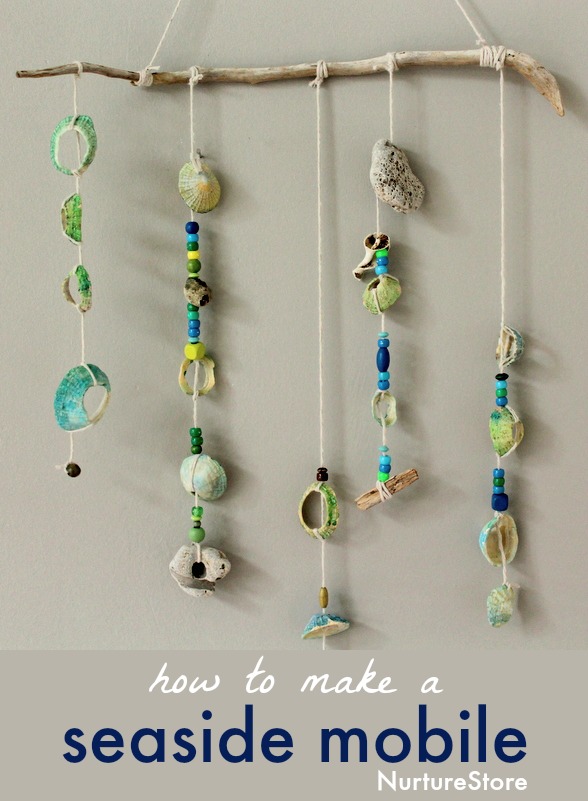 14. Hear the sounds of the sea (well, almost….) with a Seaside Shell Windchime by Red Ted Art. Isn't that beautiful?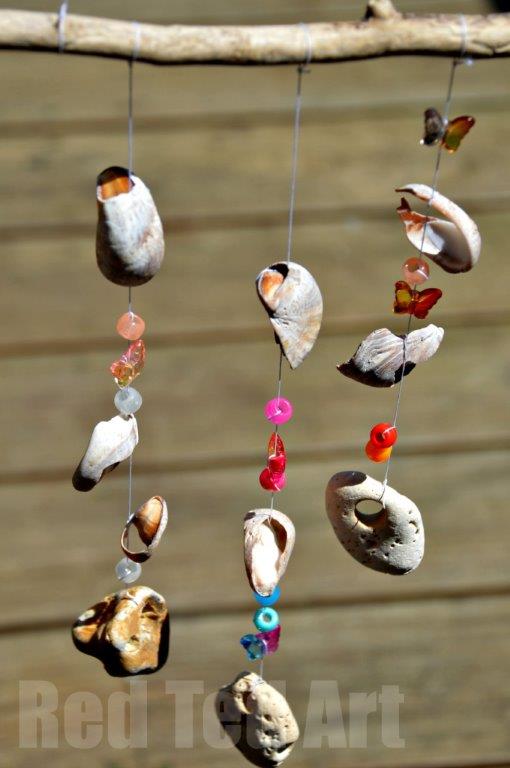 15. Make beach-esque Sea Shell Napkin Rings by Meaningful Mama to coordinate with all those candles and centerpieces above. They really display the shell without blocking any of its natural appeal.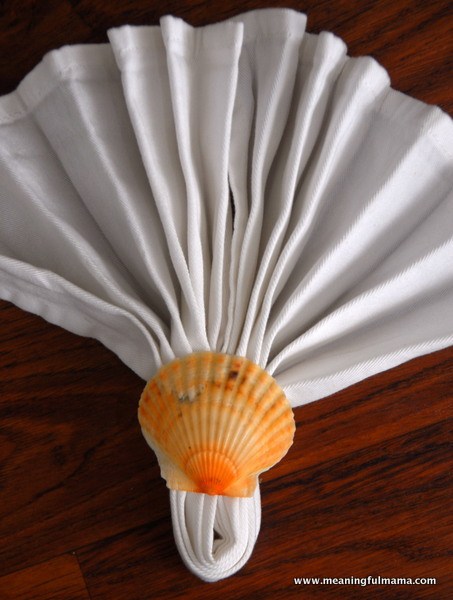 16. Try these Shell Resin Bangles by The Soccer Mom Blog for some "bling bling bling". It's another great, giftable seashell craft to try.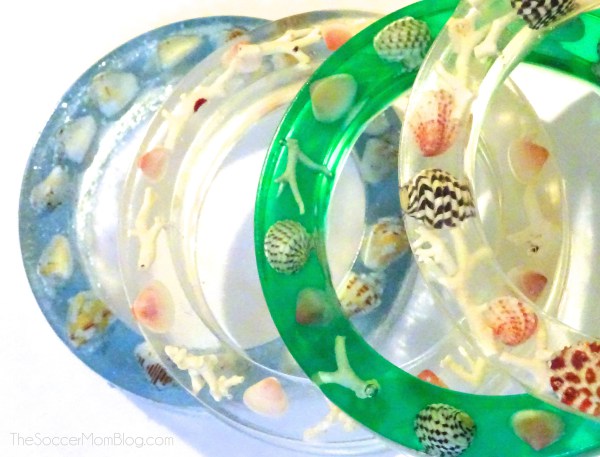 17. Turn them into a toy with this fun math activity – Sorting Seashells – by Playground Parkbench! Who says math can't be fun?!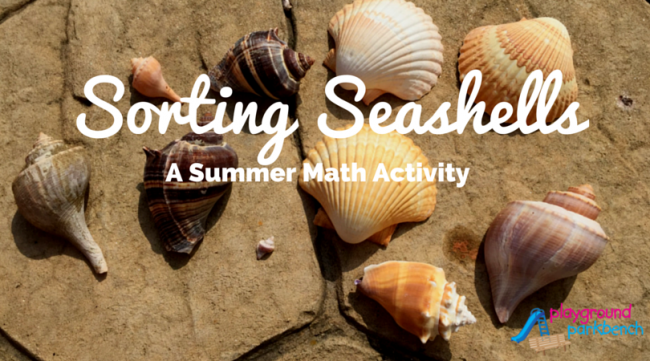 18. And finally, a tutorial after my own heart – Seashell Wire Wrapped Pendants by Pink Stripey Socks. You all know how much I love wire wrapping and doing it with shells should have been obvious to me. But it wasn't, so here you have a fun tutorial to try…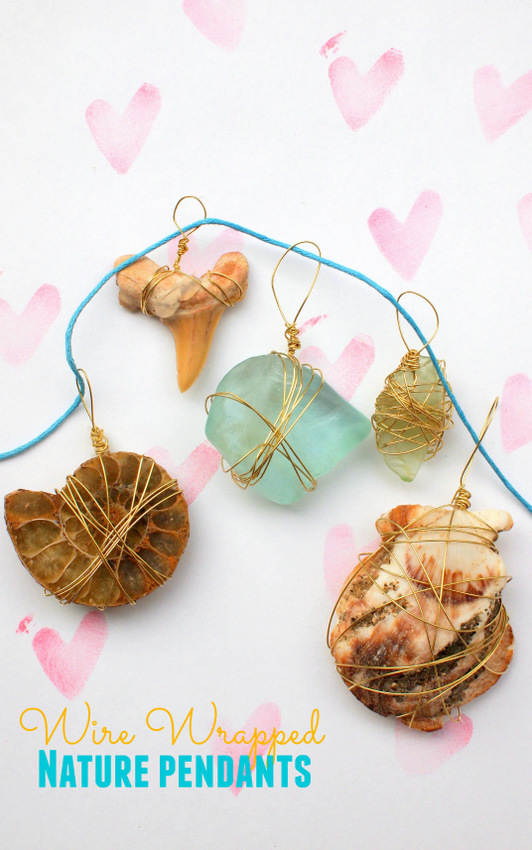 Here's one more idea that you might want to try- these gorgeous and creative seashell necklaces, perfect for summer!
That's it with the seashell crafts for today, though as you can see there is a world of possibilities out there!
Do you also collect sea shells? Which seashell crafts have you made?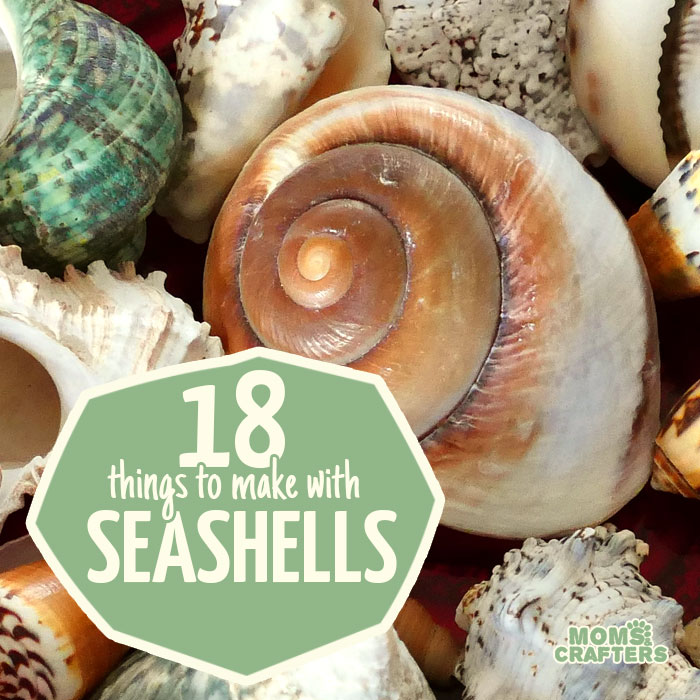 ---
Want to learn how to make jewelry out of anything – including seashells and other nature finds? Get the book!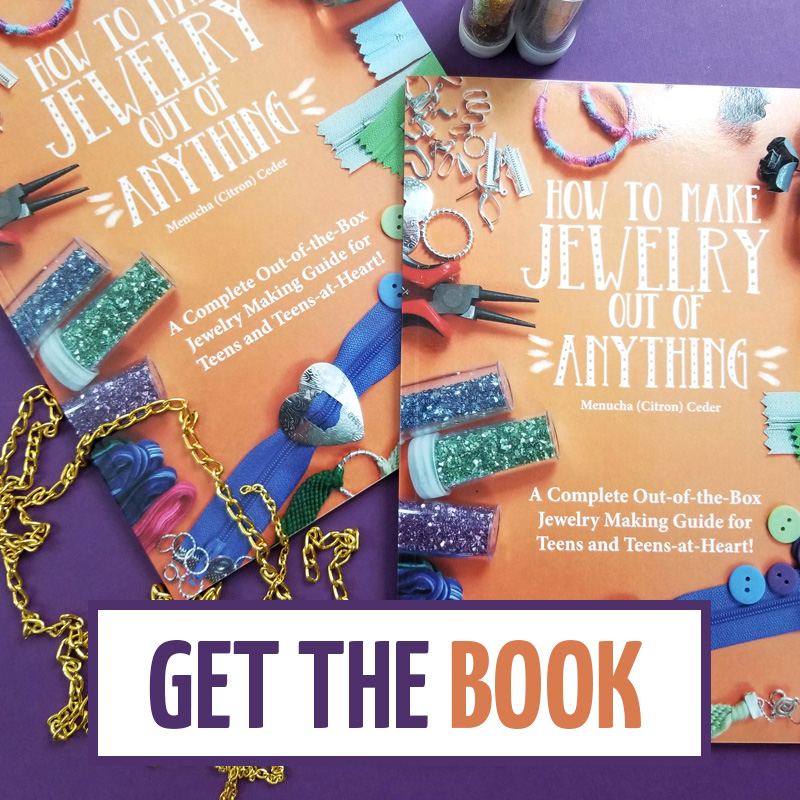 ---