With a new baby on the way, and all the excitement surrounding it, the big sibling is a huge part of the event. These big sibling gifts are split into three essential categories for practicality, fun, and teaching, and are possibly the most important part of my baby registry gift guide for second-time moms.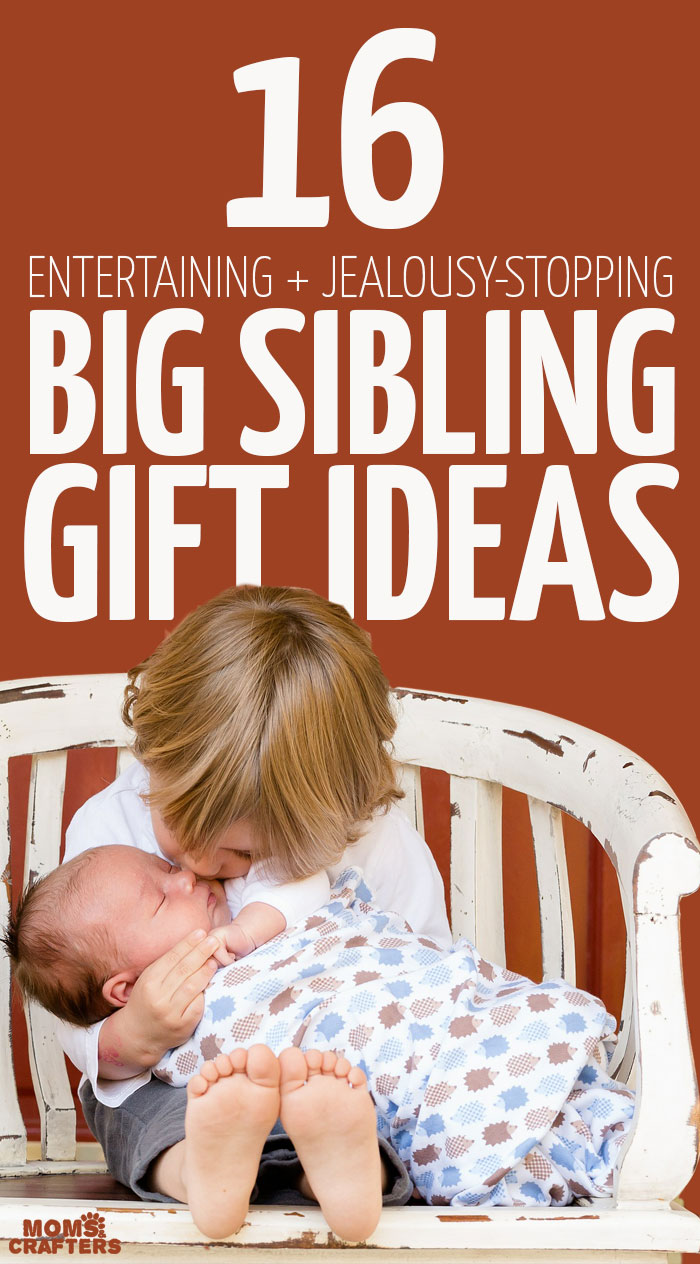 While sibling jealousy is far from a surprise, it still needs to be thought of and tackled way in advance.
I think that M took the hardest hit with my pregnancy (after me, of course…) First, there's pregnancy brain. Today marks a week straight that I forgot to give him his morning sippy cup with milk. Then, there's my inability to hold him, the skimpier dinners, the tired mornings…
All that, and the baby isn't even here yet!
Disclosure: I did receive some samples from brands for coverage. Some of the products on this list include those samples which I have tested and enjoyed, and some are products I purchased and received as gifts, love, and chose to feature. In the interest of full transparency, I have marked items that I received from brands with an asterisk.
All of these products are "tried and true" in my experience. Nevertheless, I am not otherwise affiliated with these brands and cannot take responsibility for quality, fulfillment, or anything else that's in their hands.
This post contains affiliate links.
While having my second child, the main focus of my registry is actually the big sibling. I already have much of what I need, and most people who buy outside of my registry will likely buy for the new baby. So my registry focuses mostly on big sibling gifts.
This list of big sibling gifts focuses on the toddler-preschool age category, and obviously, needs will vary from child to child. I've also split it into three categories: things that your toddler will love but is more practical in that it frees up the gear you still use for the baby, highly entertaining toys that will keep your toddler occupied during the time that Mommy's not really there (or not all there…), and "big sibling" specific items that either teach or help alleviate jealousy. In the last section, I added some cute big sibling gifts that don't necessarily fit (and are maybe more for mom than the sibling) but are still cute.
---
Big Sibling Gifts to free up gear for baby:
While your toddler might be long done with certain things – like the bassinet – there are others that she might still be using. Replace it with a fun gift in advance of when the baby will need it, a "big kid" version, instead of purchasing doubles.
---
Big Sibling Gifts to entertain while Mommy's out or bedridden:
When looking for toys to buy a toddler after a baby's born, go for things that are extra-entertaining – the kinds that will allow your tot to play while mom lies down and watches. Building toys are my favorites, and the more variety (to switch it up) the better, but there are more options too.
---
Big sibling gifts to help with jealousy:
While all of the above big sibling gifts help with jealousy (with all the gifts baby gets…), these are targeted directly toward educating about the new baby. I've also added in some "just like baby" gifts for the sibling who doesn't go for the whole nurturing thing…
And finally, my favorite gift – especially for older siblings: A big sibling journal for them to mark down memories, paste photos and more! It's the perfect length, and attainable, fillable for kids who don't love to write too. It's full of meaningful things to jot down.
---
I've made it easier for you to shop some big sibling gifts inspired by this post! Just scroll through the widget below and click to see more information.
What are your top picks for big sibling gifts? Any other advice to share with moms-to-be?