Make this super easy decoupaged book tote from a recycled cereal box! What a great way to keep kids reading—and your house organized too! This post was sponsored by Kellogg's for their Fantastic Scholastic Book Giveaway. Keep kids reading by purchasing participating Kellogg's products, and getting free Scholastic books when you do, as part of their Fantastic Scholastic Book Giveaway! Then use your cereal box to make this tote so that your kids can bring their books anywhere to read.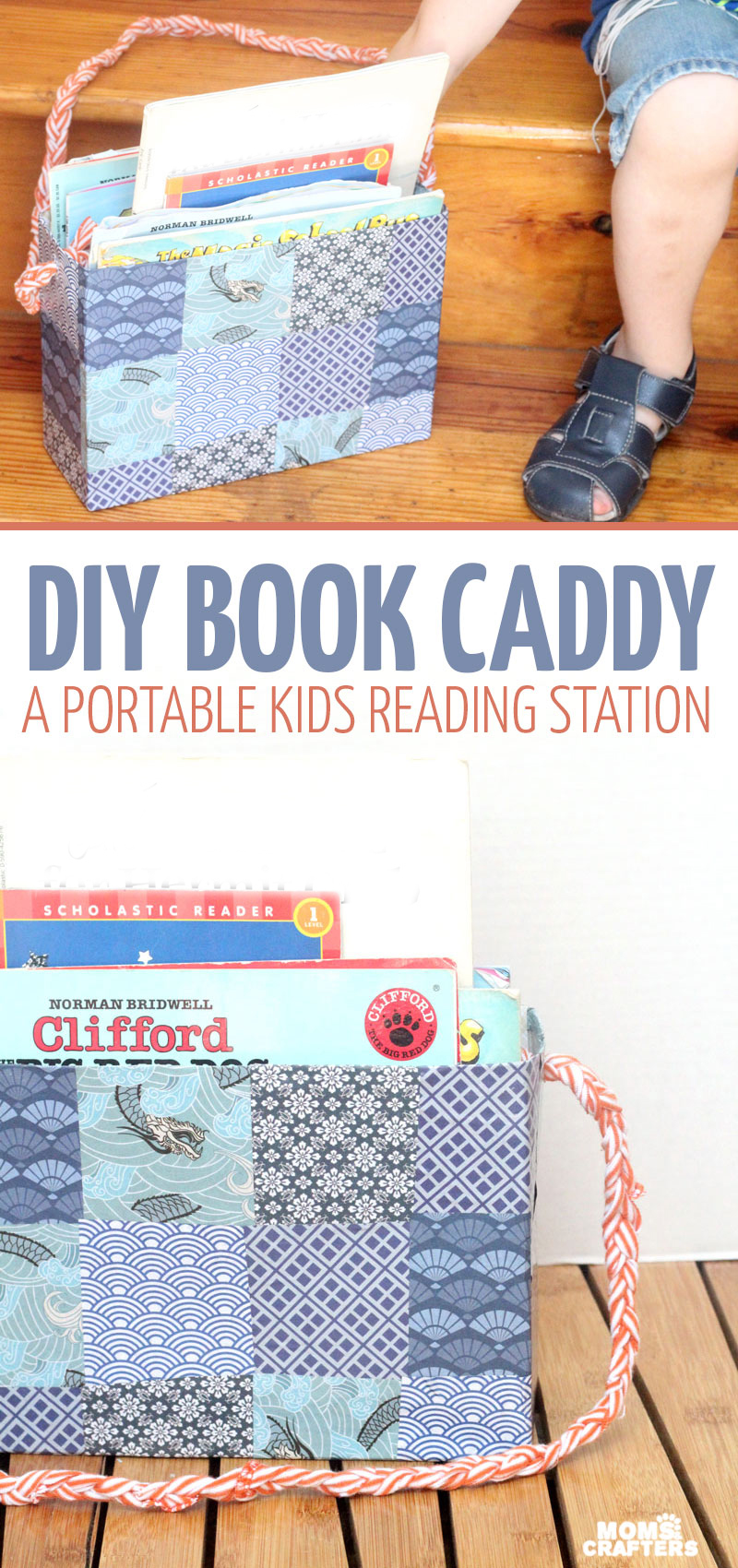 One of my favorite ways to inspire kids to love reading is to have special reading spots throughout the house. While we do have a main reading corner in the living room, complete with a little kids' bookshelf, the two spots in the kids' room don't have a bookshelf.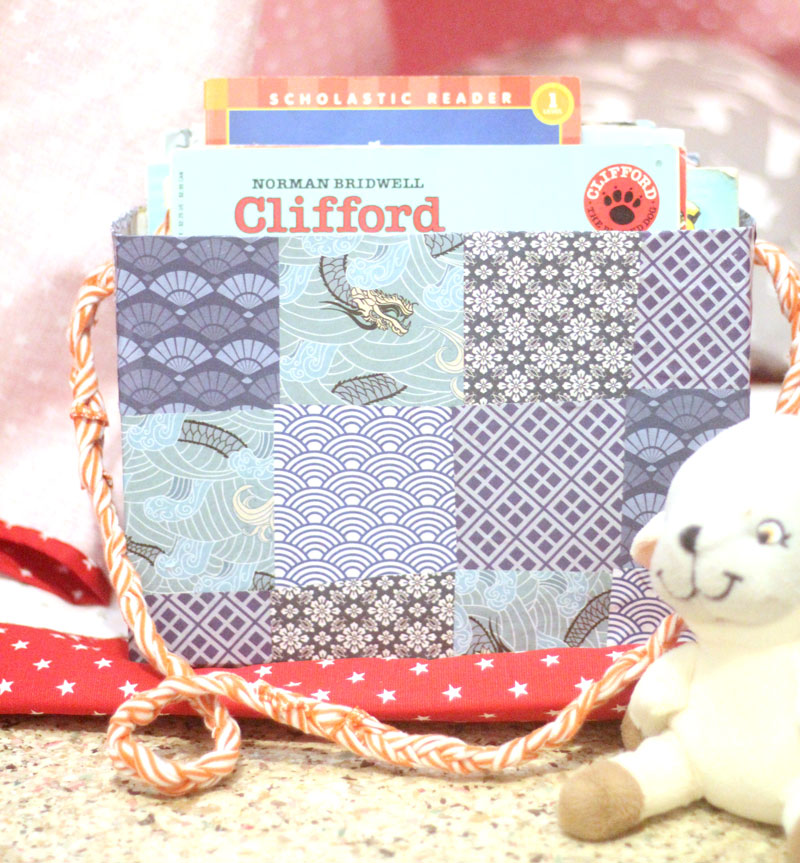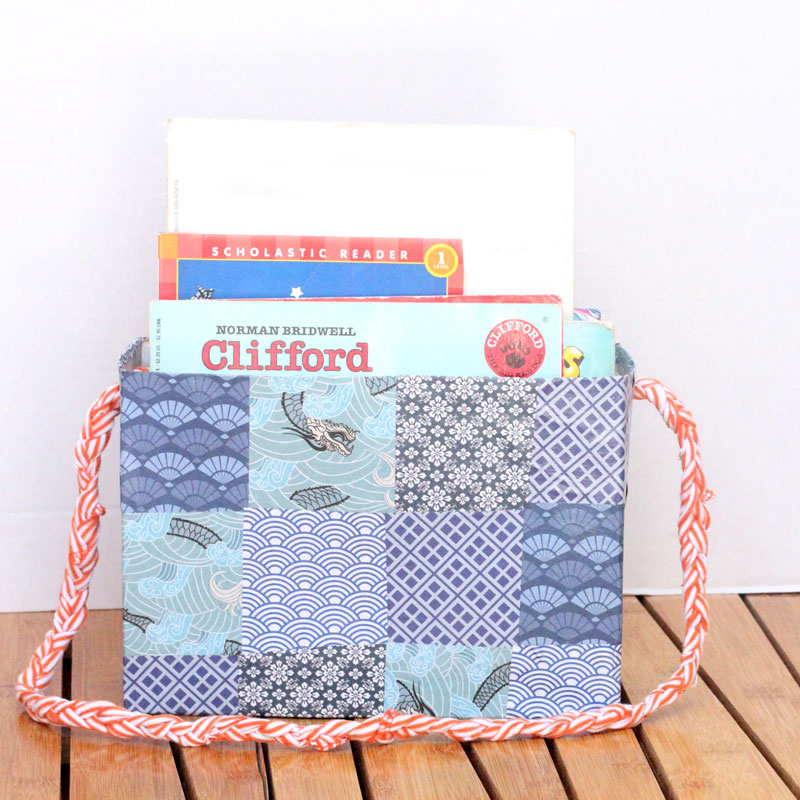 M simply chooses some books he wants to read, brings them over, and reads them.
This just causes one issue: a three year old with a pile of loose books is bound to end up messy. It's also hard for him to carry so many books because he has the coordination of, well, a three year old!
This easy book tote is perfect for carrying books from shelf to reading nook, and for corralling them in those special spots.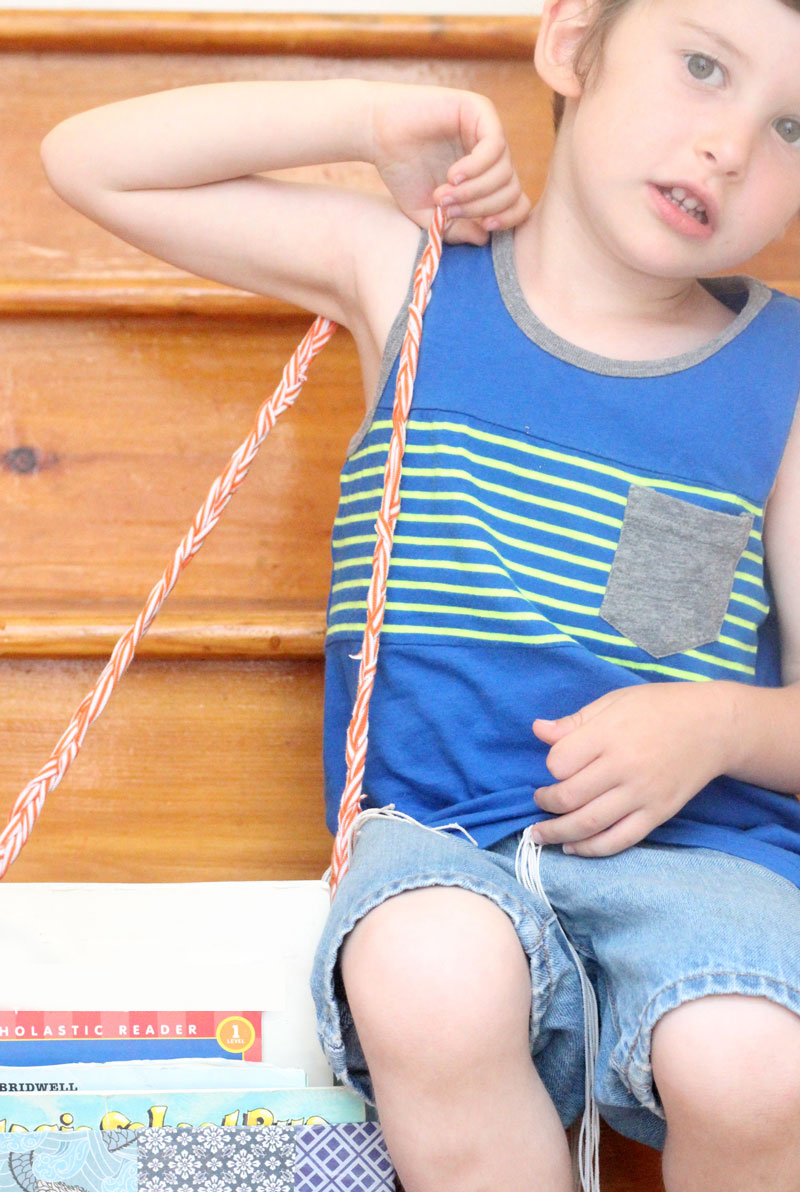 Last week, we went to Walmart and stocked up on some of our favorite cereals (Baby Y eats LOTS of Corn Flakes for breakfast and snack time as well!)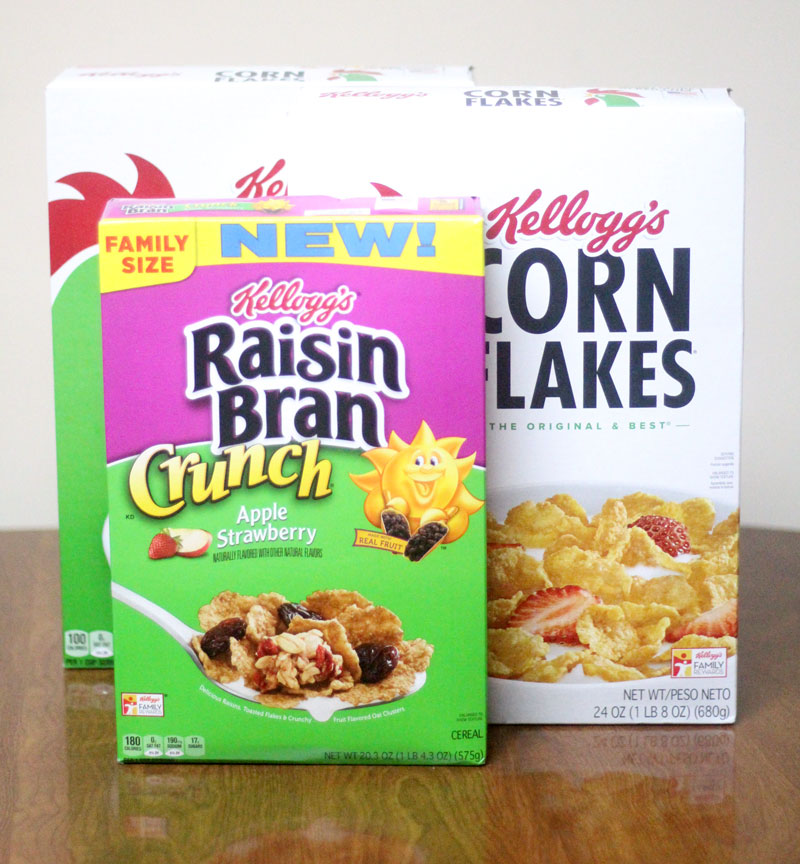 I then emailed Kellogg's my receipt, chose my books (M helped of course) and now they're on the way! It was super easy and I sometimes save my receipts for use in other money-saving apps anyway.
I then used the Corn Flakes box to make this easy book tote:
How to get free books for your book tote and reading corner:
Since 2012, Kellogg's and Scholastic have been partnering to get books into kids' hands—here's how:
Buy participating Kellogg's products at Walmart
Send a photo of your receipt.
Get a credit to get your free book!
Text BOOK to 89332 to see participating products (message and data rates may apply). Each item purchased equals a free Scholastic book – so this is the perfect time to stock up! And the best part? You get to choose which book you receive from over 80 titles! When you upload your receipt (purchase deadline 9/30/2017, receipt upload deadline 10/30/2017) you get Kellogg's Family Rewards credit toward a Scholastic book (redemption deadline 11/30/2017).
You can keep the book, or choose to donate it! Learn more about how to get your free books here.
What you need to make a book tote for kids:
An empty Kellogg's Corn Flakes box
Scissors, box cutter, a hole punch, and a ruler
Origami paper—or any pretty patterned paper, but the thin quality of origami paper is great for decoupaging
Decoupage glue (I used matte finish) and foam brush
A kid that loves to read!
How to make an at-home book tote to give your kids a portable reading solution:
1. Mark your box at a good height for your books. I did it at the "Original & Best®" line.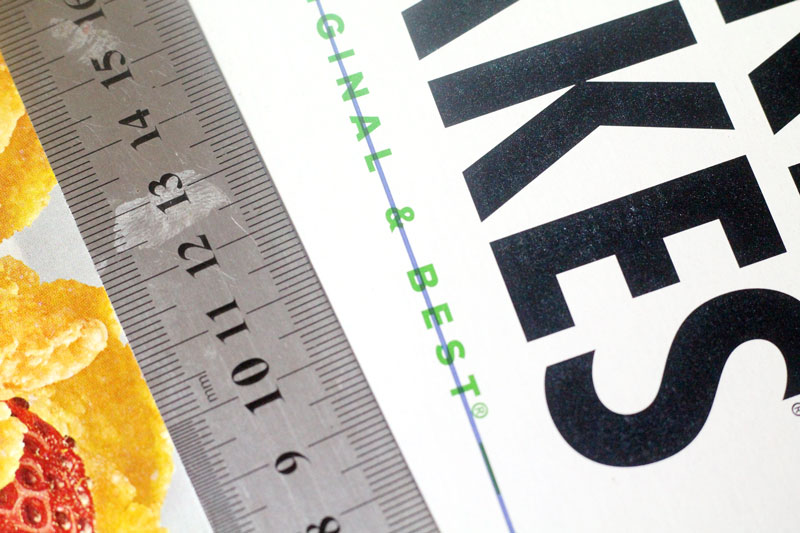 2. Cut around your entire box at that level. Tip: start it with a box cutter and continue with large pair of scissors.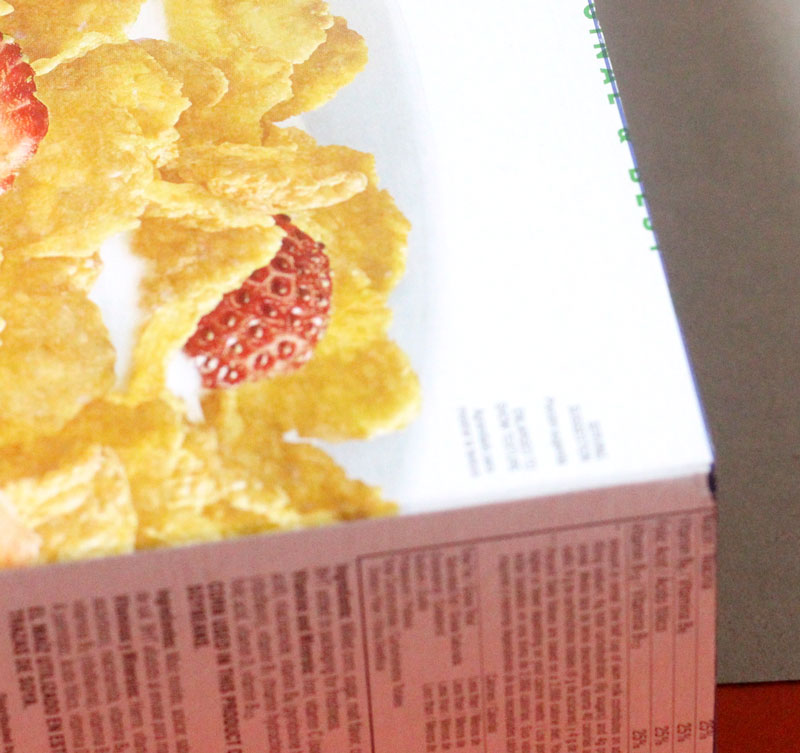 3. Find pieces of Origami paper in a similar color family. Cut them into smaller squares so that you get a cool patchwork look.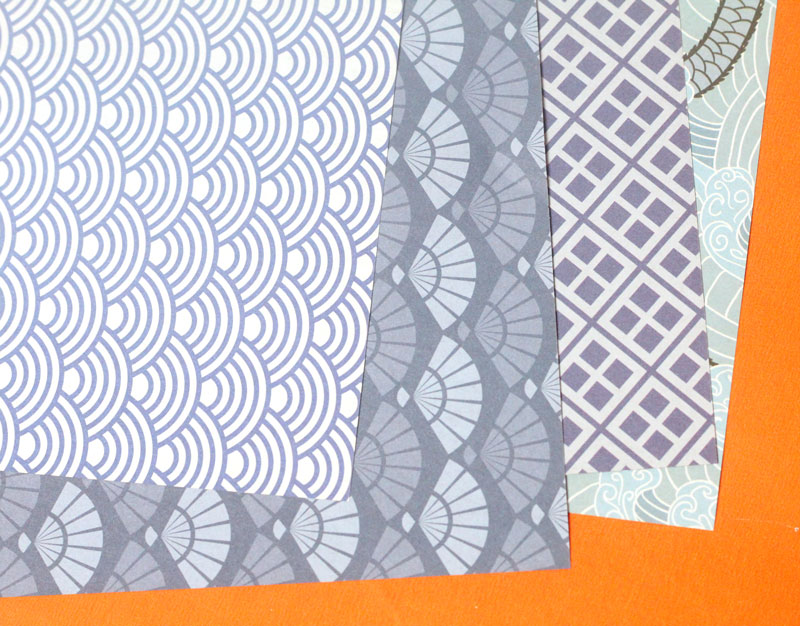 4. Coat the area you plan to work with with a layer of decoupage. I recommend working with smaller areas at a time, since it dries quickly.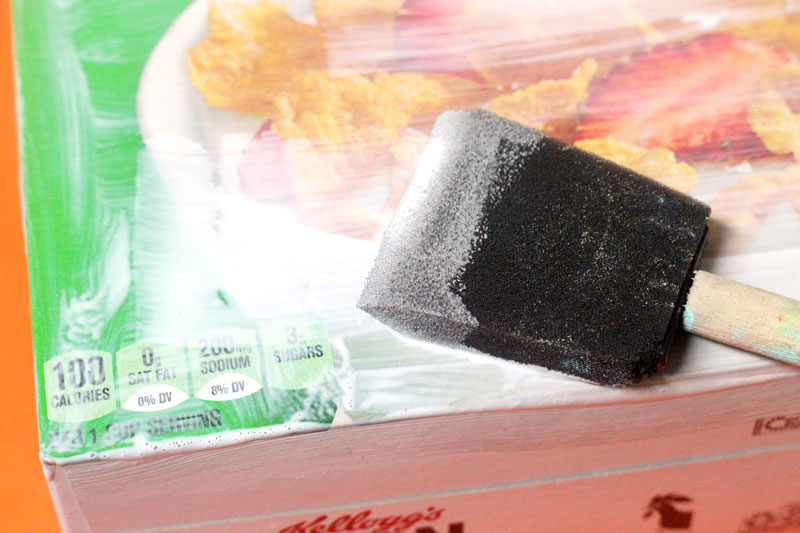 5. Start adding your squares of paper.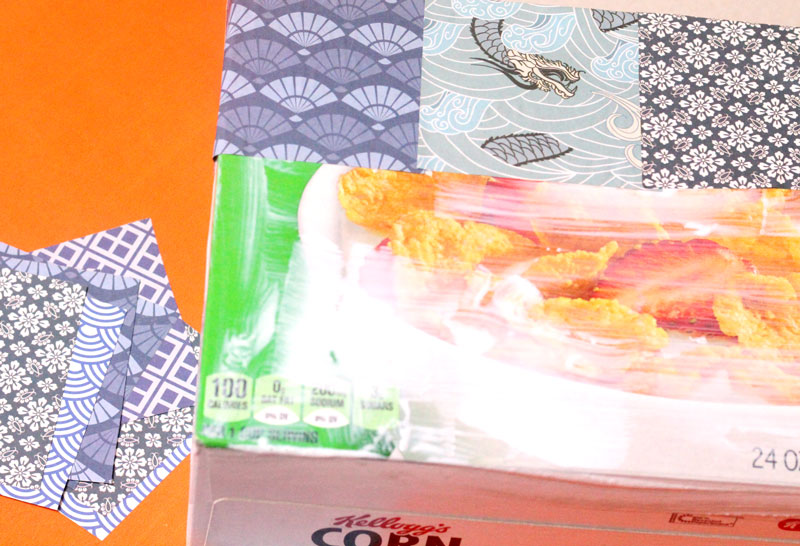 6. Cut and fold around the edges as needed. Press out all your air bubbles.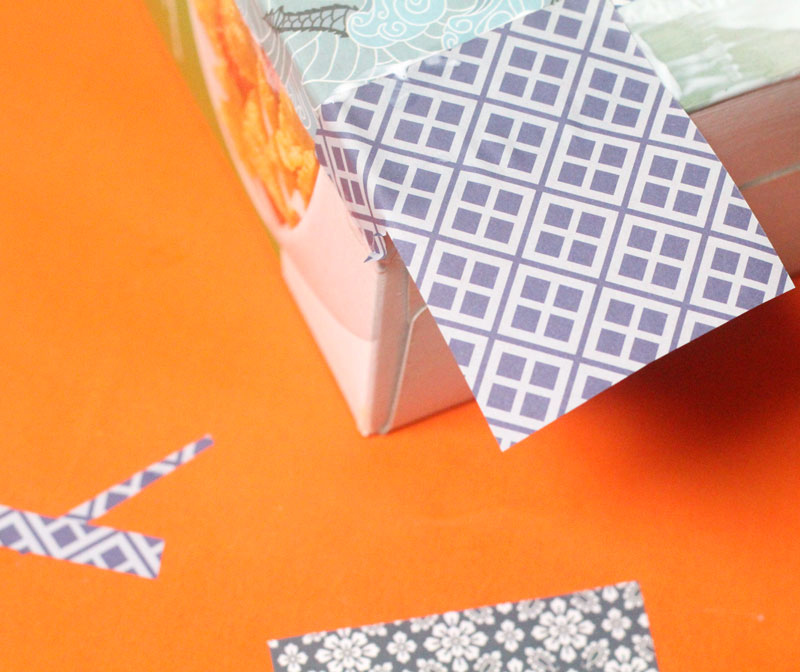 7. Finish off your book tote with a coat of decoupage on top.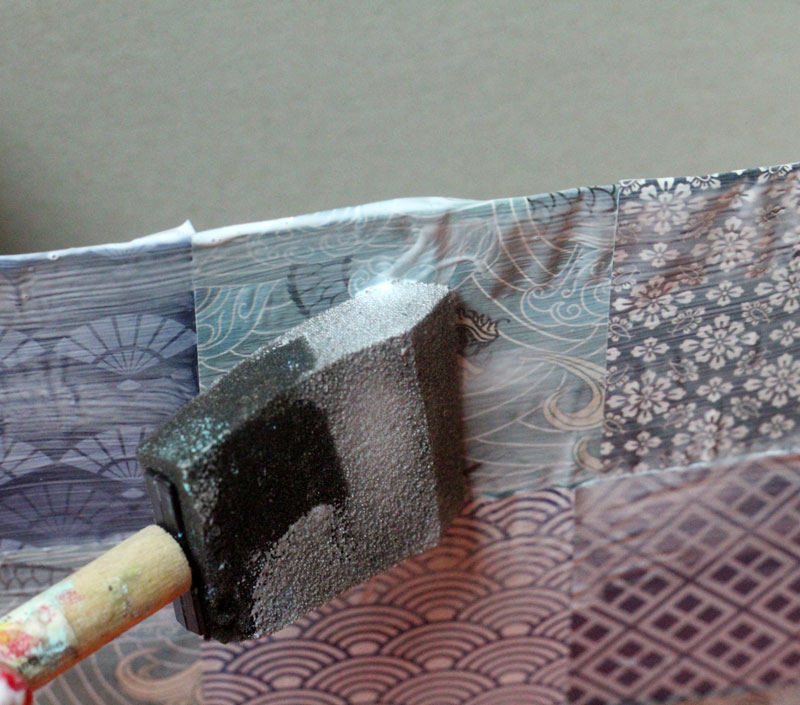 8. Cut a hole in either side of your box, large enough to fit 3 strands of t-shirt yarn, but too small for them to slide through once knotted together. Tip: start it with a regular large hole punch and enlarge with scissors.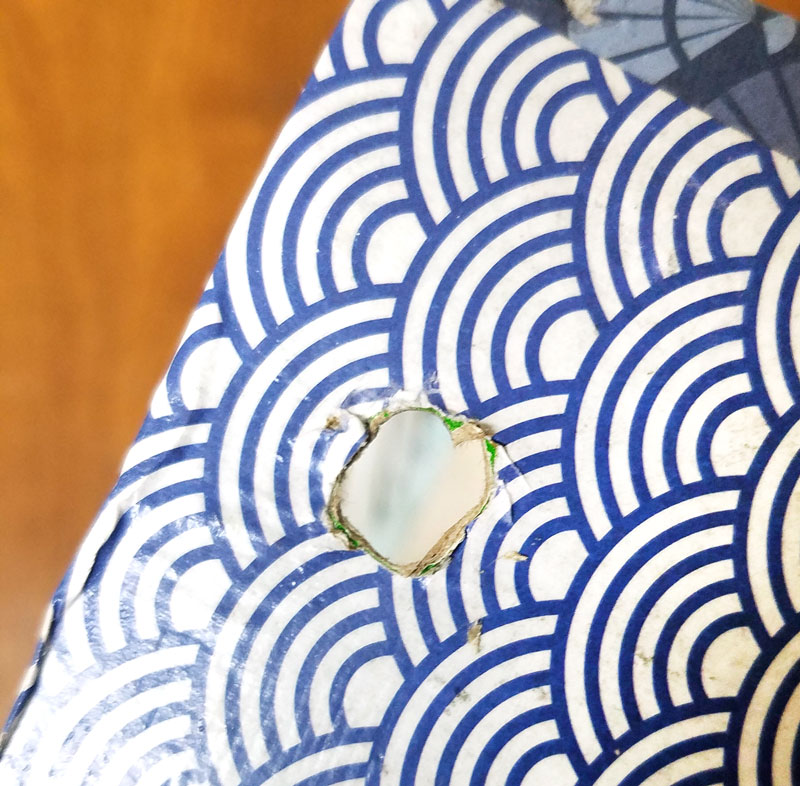 9. Cut three strands of t-shirt yarn around 3 times as long as you want your strap. Thread them through your hole and knot, pull tight, then trim.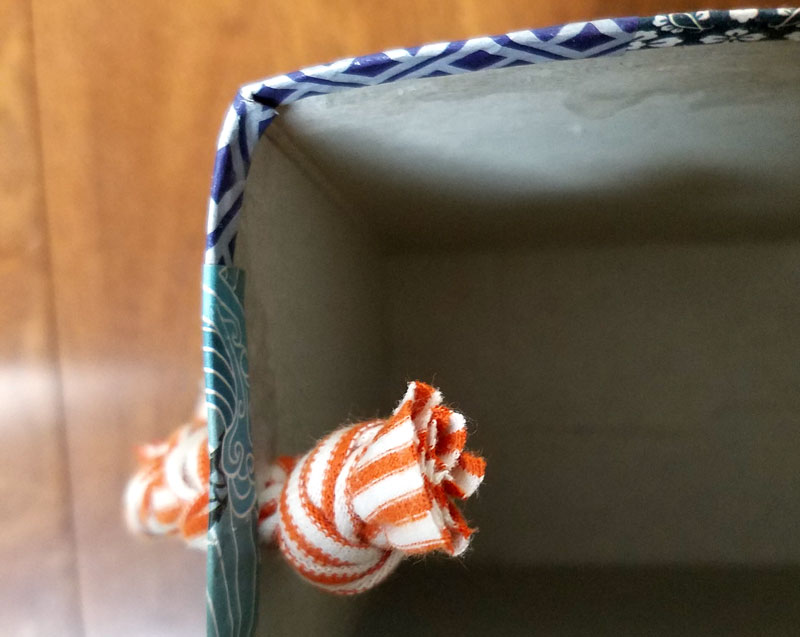 10. Braid your three strands together (if your yarn has seams, just try to hide as many of them as possible inside the braid).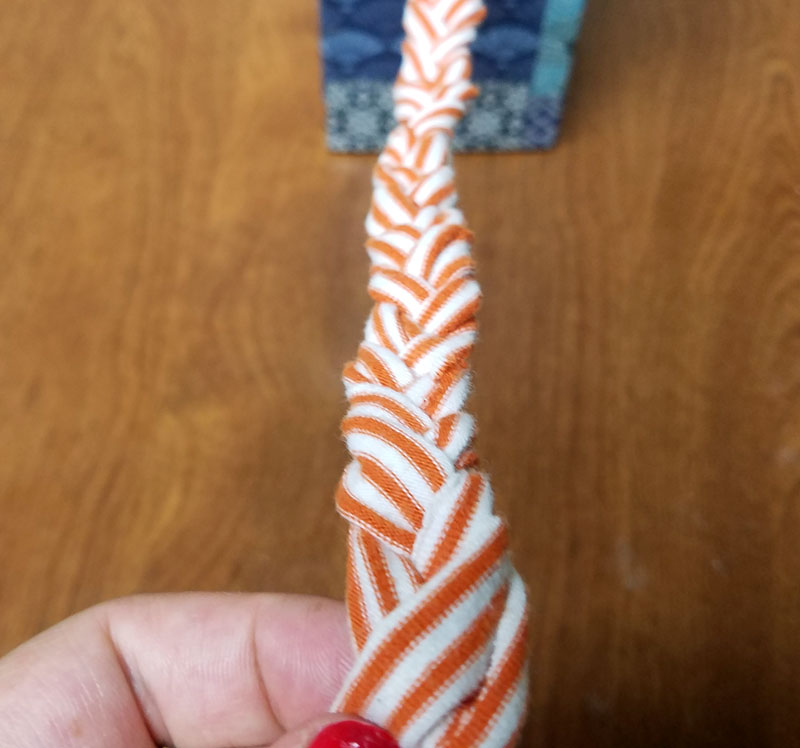 11. When you are satisfied with the length, just insert it into the other hole from outside to inside, knot, pull tight, and trim. Your book tote is ready to use!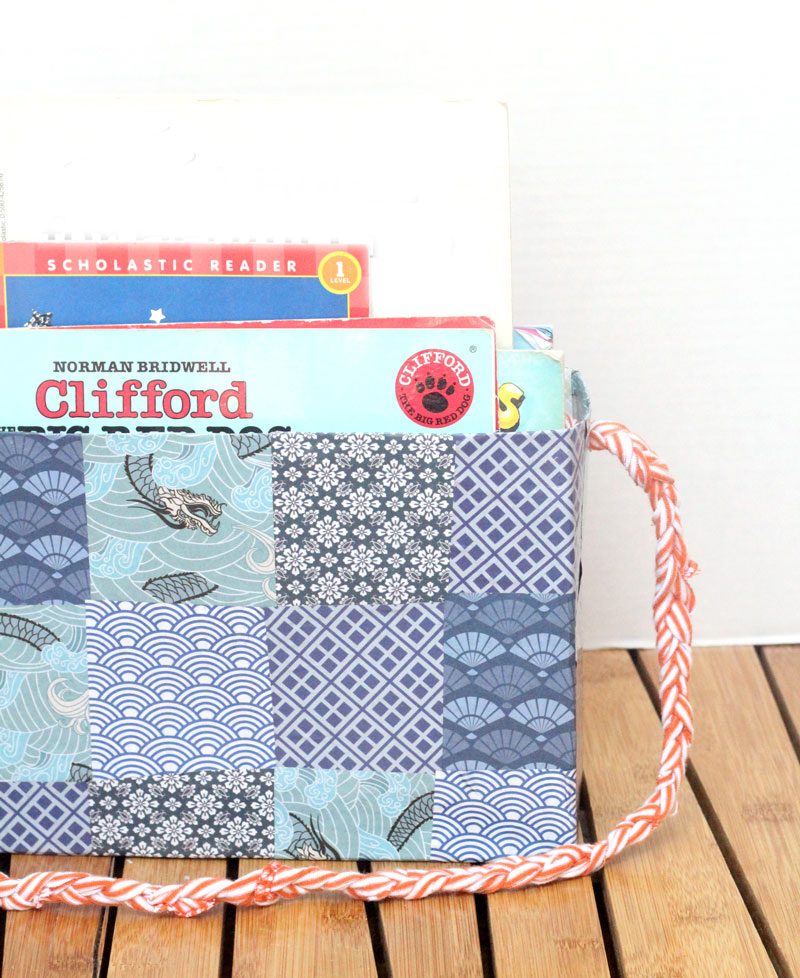 Isn't this a cool way to upcycle a cereal box AND encourage kids to read? M loves choosing some books from the shelf, and filling his book tote. It has really helped us eliminate a lot of the book clutter that comes with M having multiple reading areas, and kept him loving his books!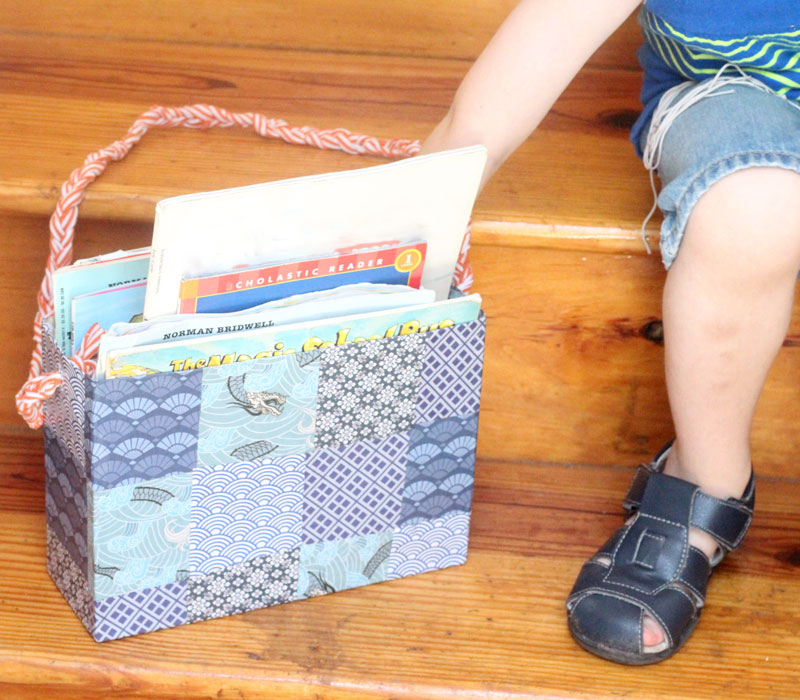 And of course, Baby Y joined in on the reading fun too!
What are your favorite ways to keep kids reading AND being neat with the books? Comment below! Click here to find out which products can get you free books in the Fantastic Scholastic Book Giveaway.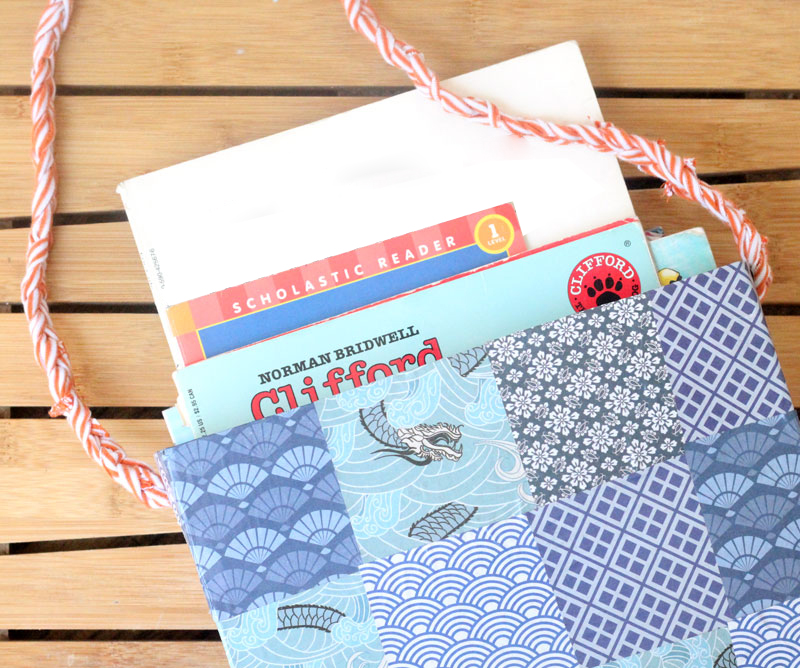 This is a sponsored conversation written by me on behalf of Kellogg's. The opinions and text are all mine.