This delicious butternut squash soup recipe makes a perfect autumn dish! The soup is sweet and spicy and perfect for warming up. It's thick as well, so it actually fills, and the rich, warm orange color makes it look so appetizing! You can easily swap out the squash for pumpkin and the flavor won't change very much.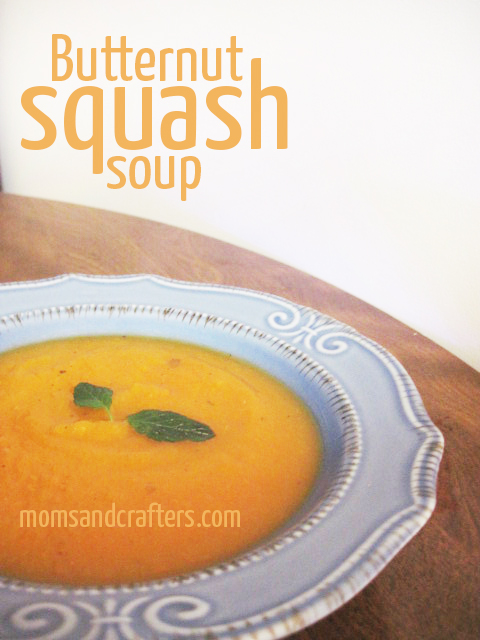 Butternut Squash Soup Recipe – Ingedients:
1 (approx 3.5 lb) butternut squash
2 large carrots
2 large onions
6 cloves garlic
1 T honey
1 T oregano
salt and pepper to taste
water
Butternut Squash Soup Recipe – Directions:
Cut all the vegetables into pieces up to one inch and place in a large pot.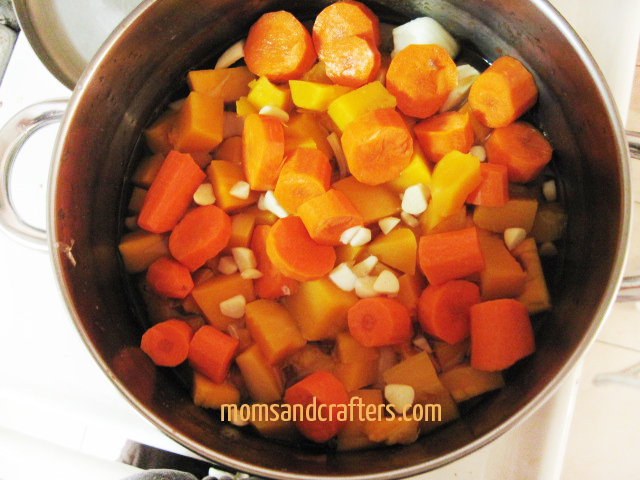 Hint: to cut butternut squash easily, microwave on high for 10 minutes. Allow to cool until it's easy to handle, then peel and dice.
Add honey, oregano, and salt and pepper. Cover with water, about an inch or two higher than vegetables. You many need to add more later – depending on how long it takes for vegetables to soften, and how much water boils out.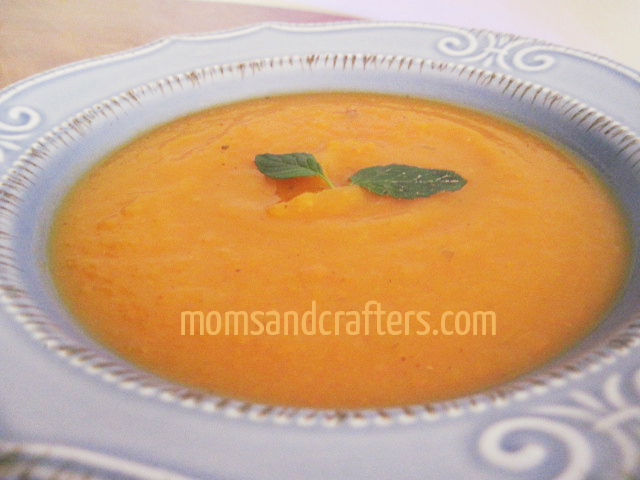 Cook until vegetables are soft. Blend (I use a stick blender) until completely smooth. Add salt and pepper as needed. Serve piping hot. This tastes delicious with croutons.
This soup will definitely warm you on a cold night and as a bonus it will fill you as well! You can make it slightly thinner by adding water, however you may need to add some more salt as well. Bon Appetit!
Share the love by hovering over the image below and clicking the Pinterest icon to pin!