Treat yourself to this heavenly smoked butterscotch latte – an easy drink that you know you deserve! Prepare it in minutes and get your day started (or continued…) on the right foot. Disclosure: this post contains affiliate links.

Y'all know that coffee is my primary source of survival…
I mean COFFEE! I've created a coffee coloring book – yep, a coloring book for grown-ups that's only about coffee. That's how obsessed I am.
But when it comes to my coffee, I really like to go all-out. It's my primary way I treat myself when motherhood consumes me, and my source for consistent me-time. So when a friend shared this delicious smoked butterscotch latte recipe, I decided to give it a go.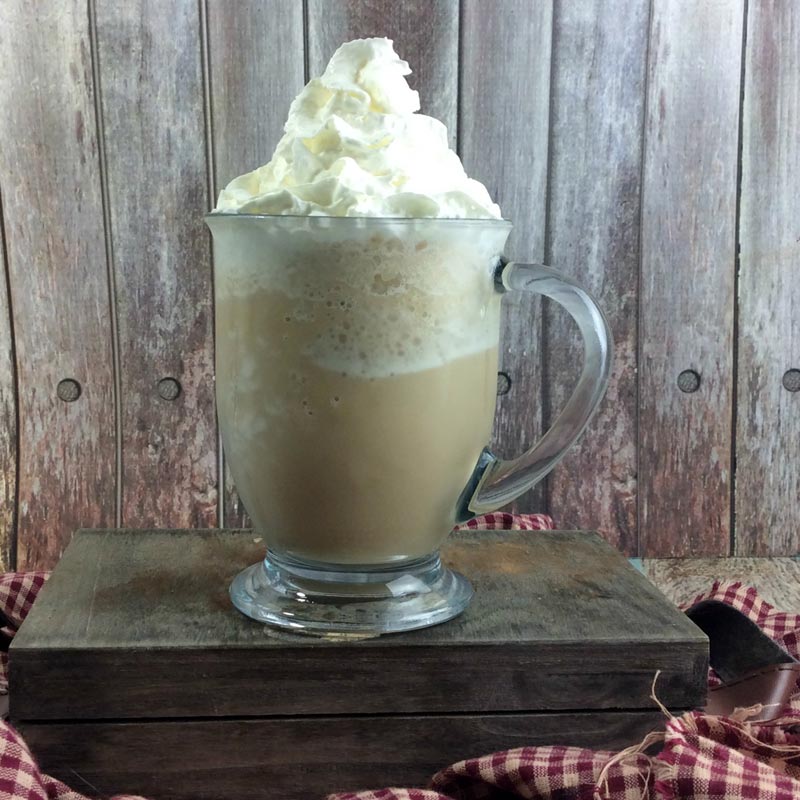 Obviously, the trick here is simply using the right syrups, some froth, and plenty of whipped cream to create the delicious treat. You can use a milk frother – frothed milk is delicious in any coffee recipe – or you can froth it yourself in the microwave.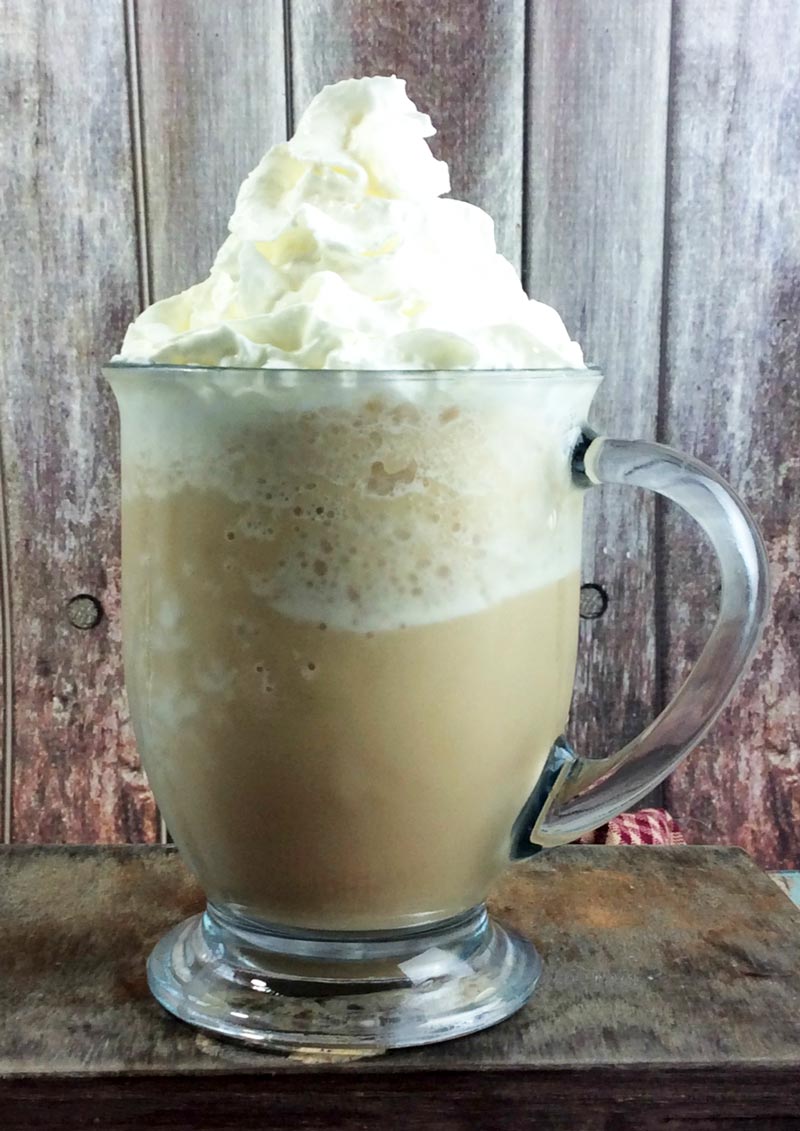 So what are you waiting for? Whip out your favorite mug, bring out those beans and start drinking!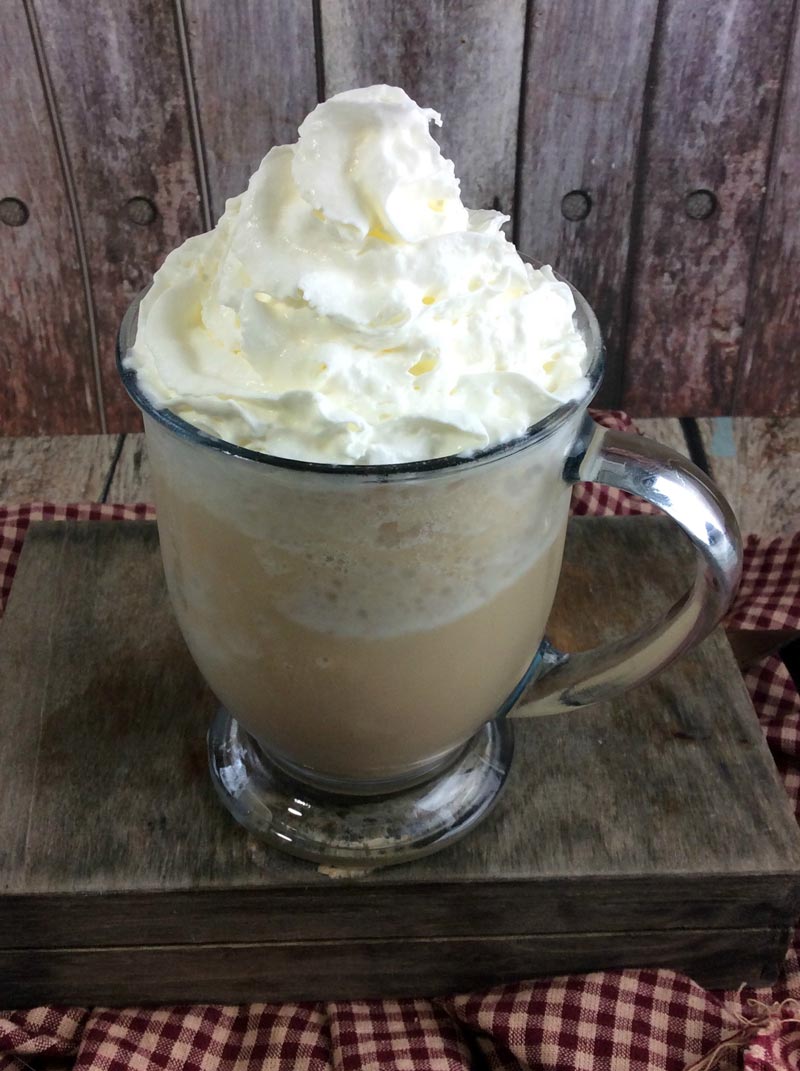 Smoked Butterscotch Latte Recipe
10 minutes to make
1 serving
Ingredients you need for your smoked butterscotch latte:
4 oz strong brewed coffee
4 oz of warm frothed milk
3 tbsp butterscotch syrup
1 drop liquid smoke
whipped cream
How to make your smoked butterscotch latte:
Brew 1 cup of coffee medium to rich roast
Pour your coffee in your cup
Add your butterscotch syrup, liquid smoke to your coffee mug
Stir to combine
To froth milk for your coffee recipes:
Either use a milk frother, easy peasy…
Or:
Pour the milk into a large jar with a lid.
Fill your jar only 1/3 of the way full
Screw the lid on tightly, and shake the jar vigorously until the milk is frothy.
Remove the lid and microwave the milk, uncovered, for 30 seconds.
Add warm frothed milk to the coffee.
Spoon the frothed milk bubbles on top of the coffee
Top with whipped cream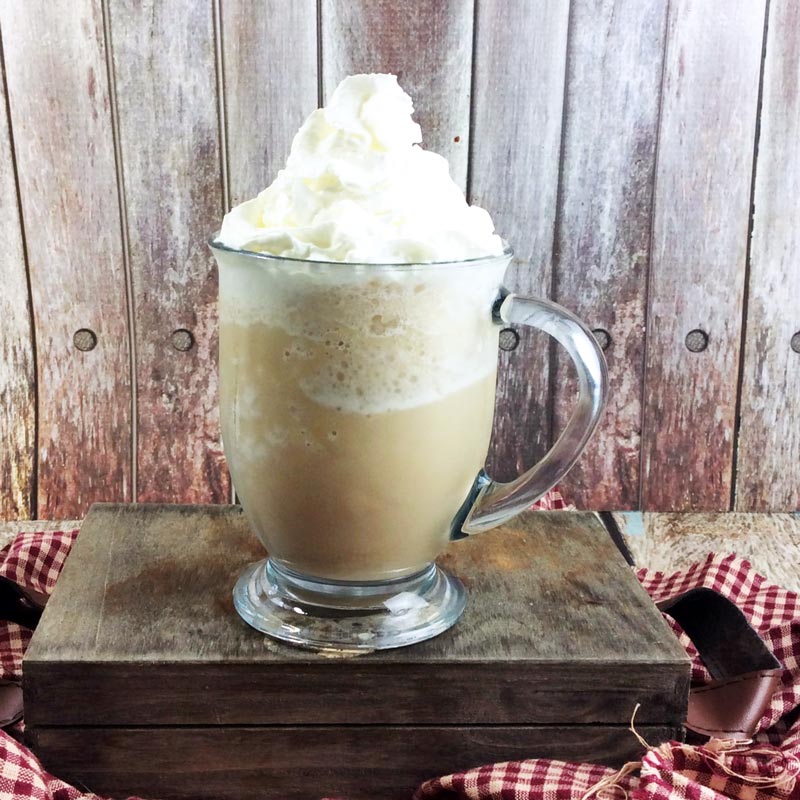 That's all! You can find the printable version of this smoked butterscotch latte recipe at the end of this post.
I hope you enjoy your smoked butterscotch latte! What's your favorite way to drink your cuppa? Comment below!
[yumprint-recipe id='17']