Print this beautiful free cactus coloring page for adults (perfect for big kids too!) These vivid cacti (well, if you make 'em vivid) sit in a pretty patterned desert with a brilliant sun and an almost cloudless sky. Yep, I googled photos of deserts to make sure I can get away with putting some clouds in the sky… Disclosure: this post contains affiliate links.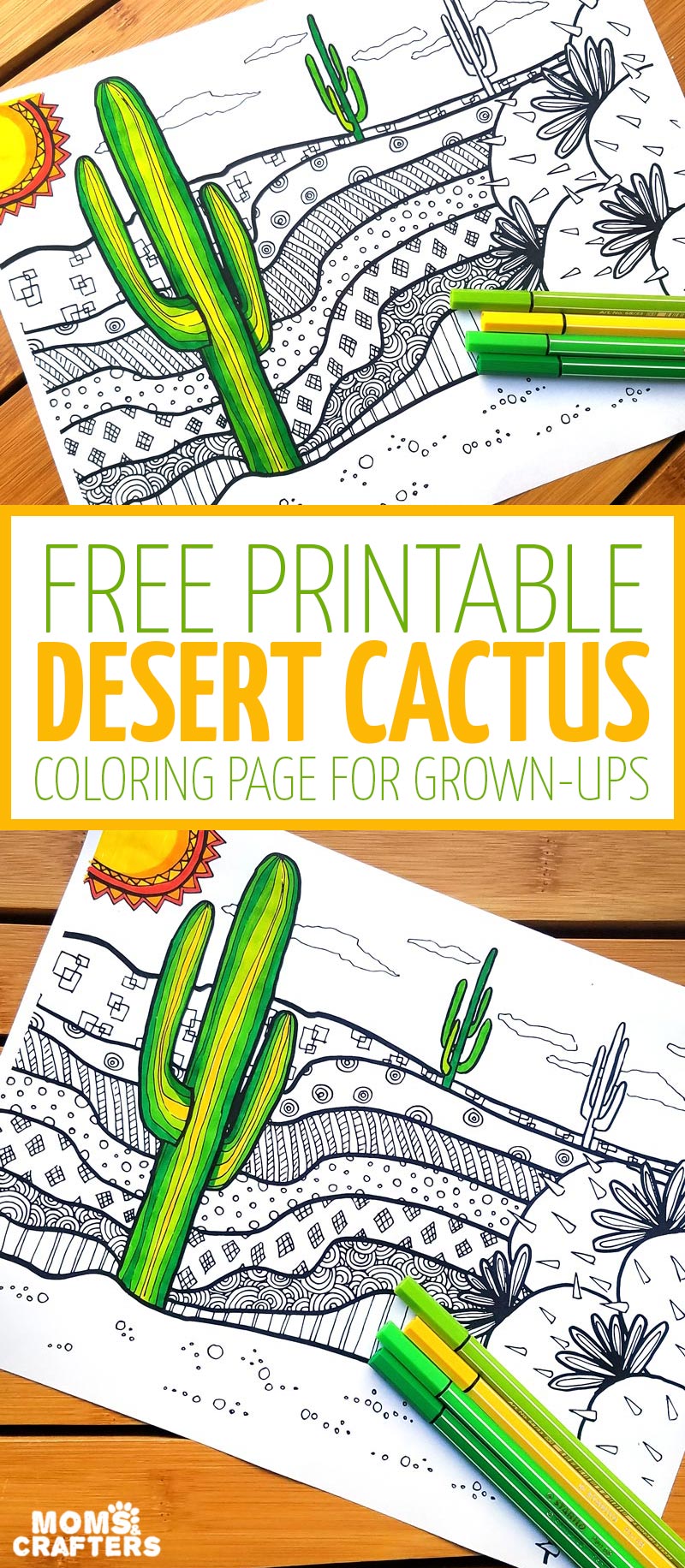 For this month's coloring tribe theme, we decided to go with cacti. With Baby Y's first birthday party just around the bend, I decided to offer you a sample from my latest book, Postcards: coloring for creative adults instead of creating something from scratch.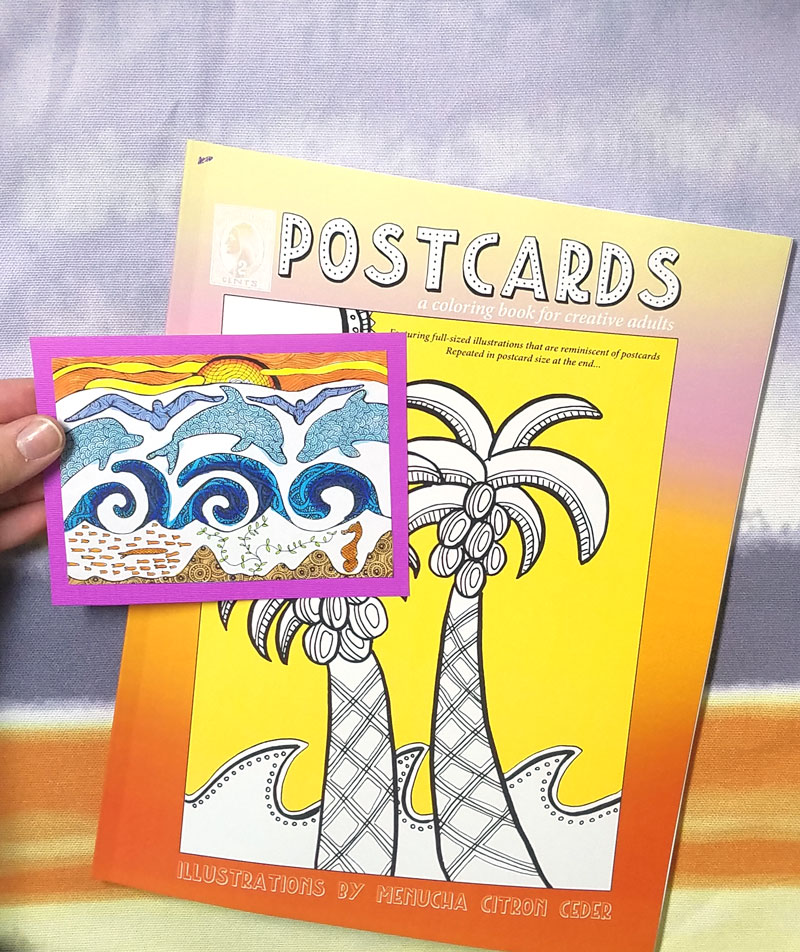 I absolutely love desert scenes – and this one is one of my favorite from the book (which also includes the postcard size version).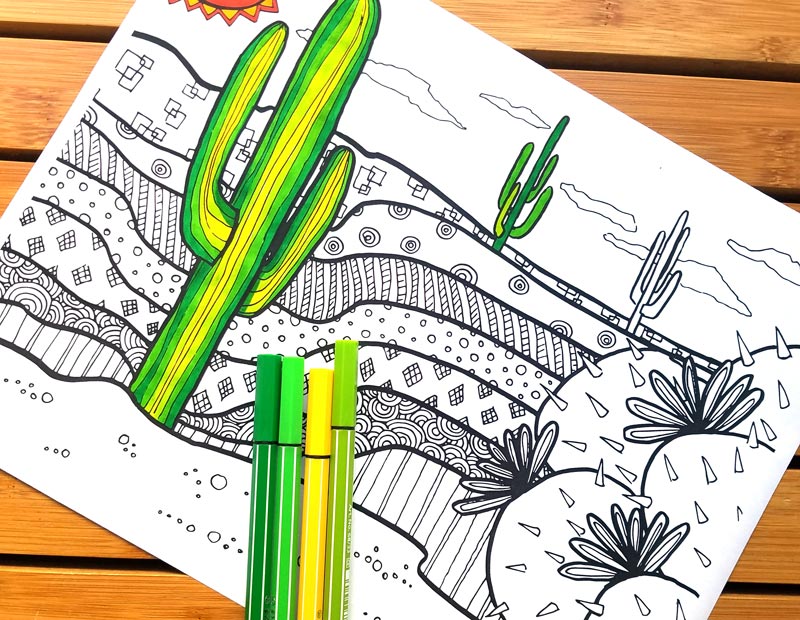 It has everything I look for in a page – smaller spaces, larger spaces, the opportunity to play with shading… If you look closely, I added some "drop shadows" on the larger cactus that I colored.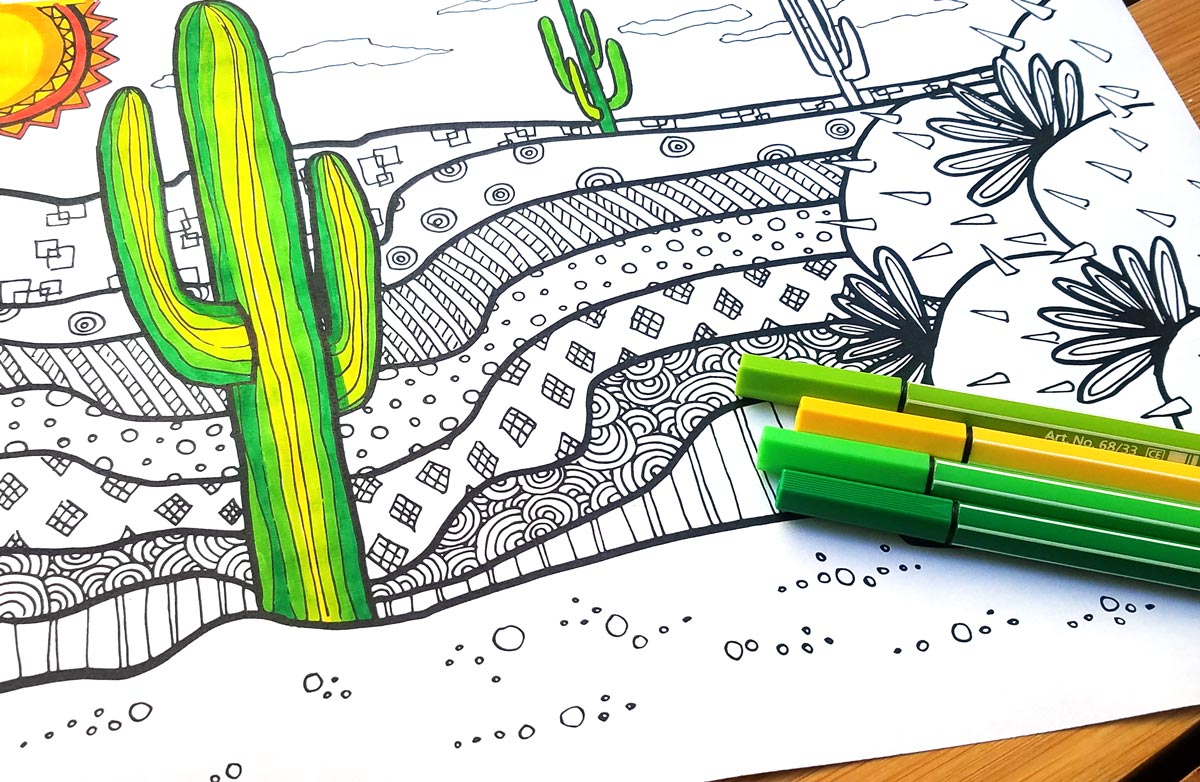 I used STABILO Pen 68 markers for this one – and will probably use the Point 88 for the smaller spaces when/if I ever get to it – ha! I played with vivid shades of green and yellow for the cactus, and reds, oranges, and yellows for the sun. I'm still debating how to do the landscape and foreground cactus – any ideas, feel free to share in the comments.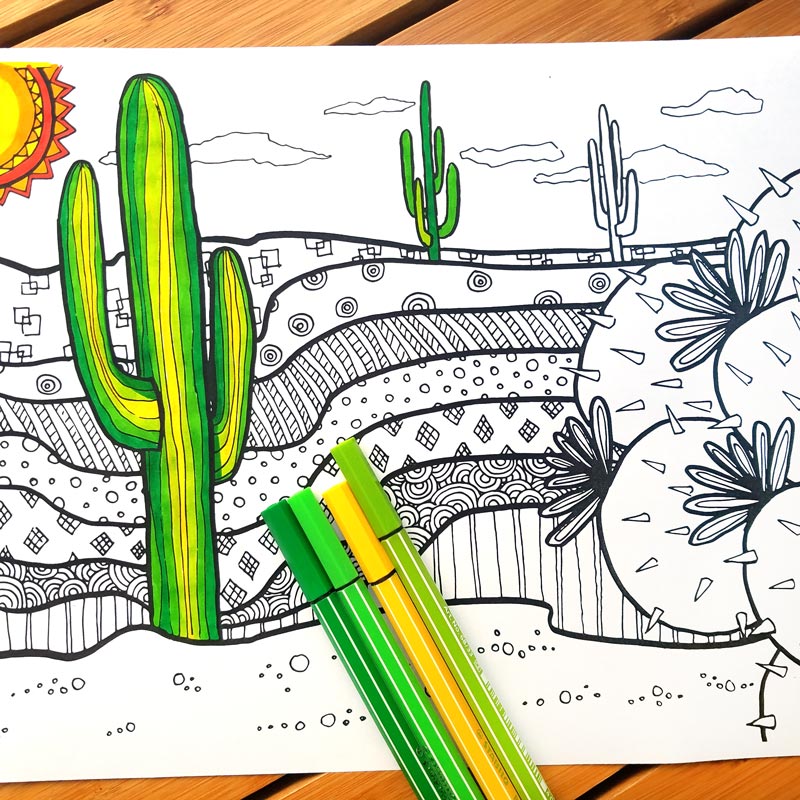 Download the cactus coloring page below:
Just enter your email address in the form below and then check your inbox. If you don't see it, make sure it didn't land in spam (and add me to your contacts so that you get future printables too!)
Right after you download, you'll be directed to a limited time offer to get a huge bundle of coloring pages at a big discount – and it includes the Postcards book! You don't need to grab it to get your discount but it's your only chance, so if you love it, make sure you get it within the 30 minutes you can.
Either way, your free cactus coloring page will be sent right to your inbox.
As usual, if you've colored it and feel like sharing, feel free to email me a photo (to menucha at momsandcrafters.com) or post in the group. And as usual, this is for personal, individual use only. If you do need more copies, you can contact me about licensing it for a crowd.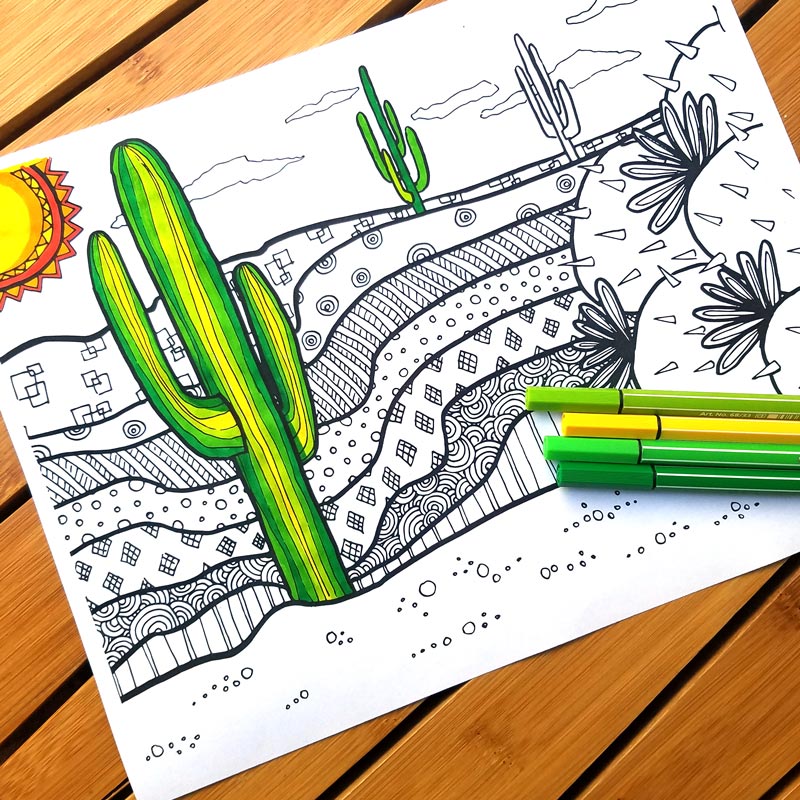 Want the whole book? To make it easier and more affordable for you, I offer multiple options. You can get the digital version on Etsy or on Gumroad below. Or, you can purchase it in print on Amazon. If you prefer, you can learn more about it here, first.
More Cactus Coloring Pages for Adults: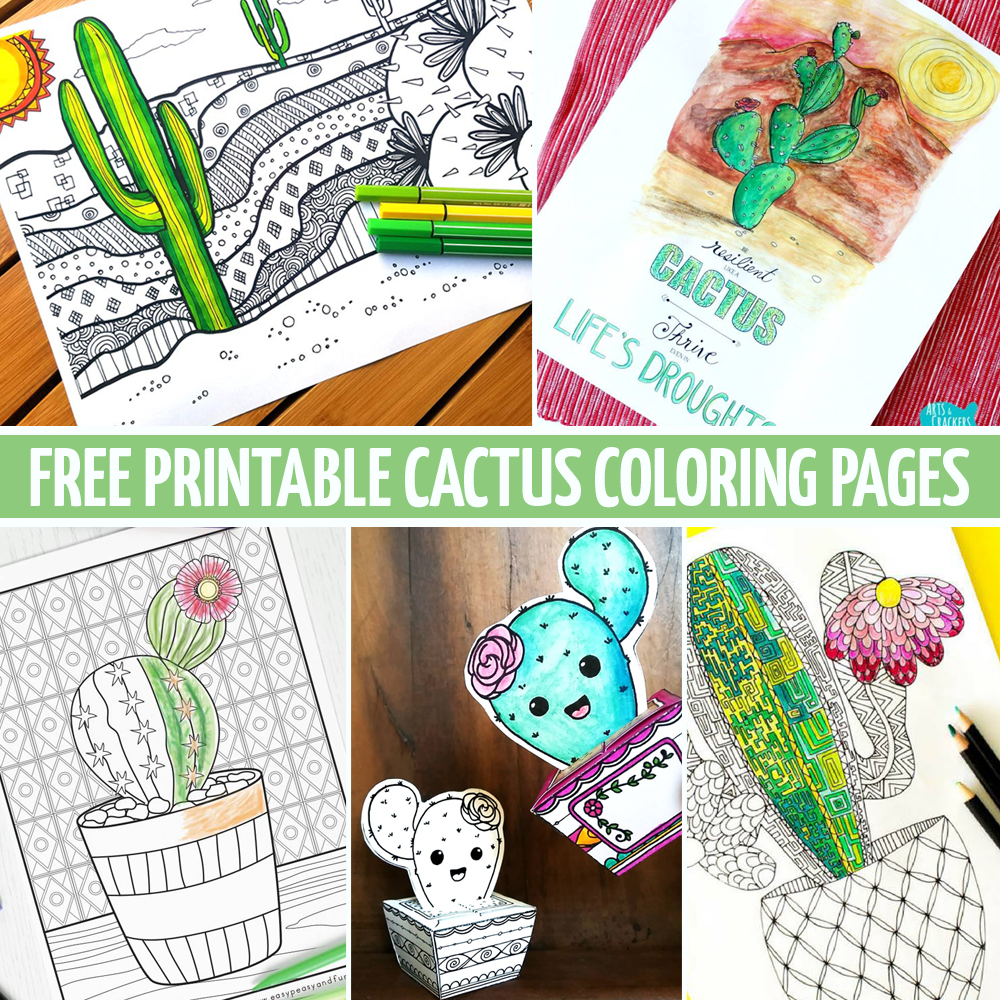 Join the coloring tribe and color these six cactus coloring pages! Each cactus coloring page can be downloaded individually by visiting the links. And then make sure to follow along with the themes posted for the rest of the year!
What coloring page theme would you like to see? Download your cactus coloring page and comment below with your suggestions!