This easy wire wrapped earrings tutorial is simple enough for beginners to follow and pretty enough for anyone to make! If you're trying to learn how to make jewelry, and you need a perfect project to create, here ya go! Disclosure: this post contains affiliate links and images.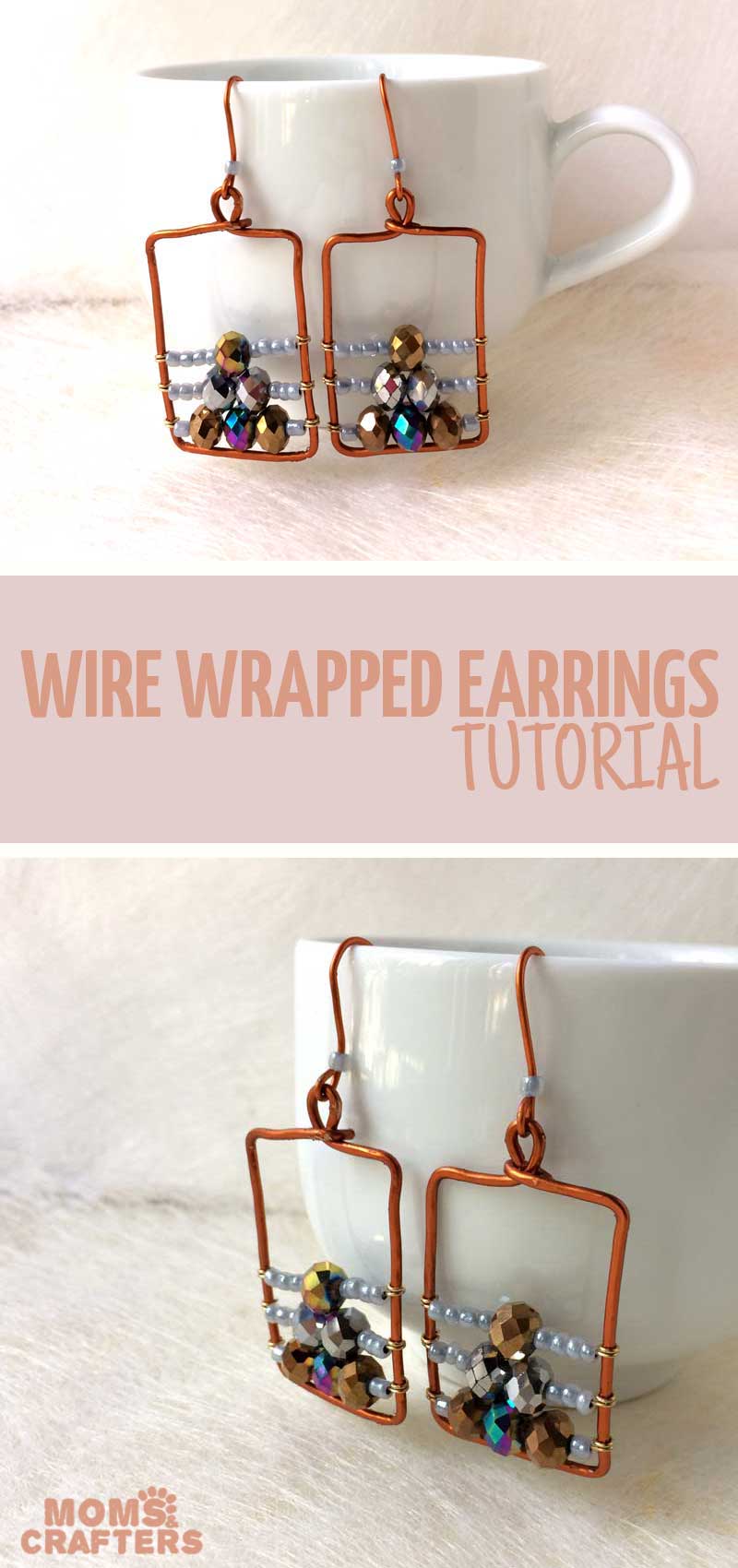 Wire wrapping can be pretty simple if you start with a basic structure and then add some detail. This wire wrapped earrings tutorial will start you off on the right track so that you can go ahead and start creating some of your own wire wrapped jewelry designs!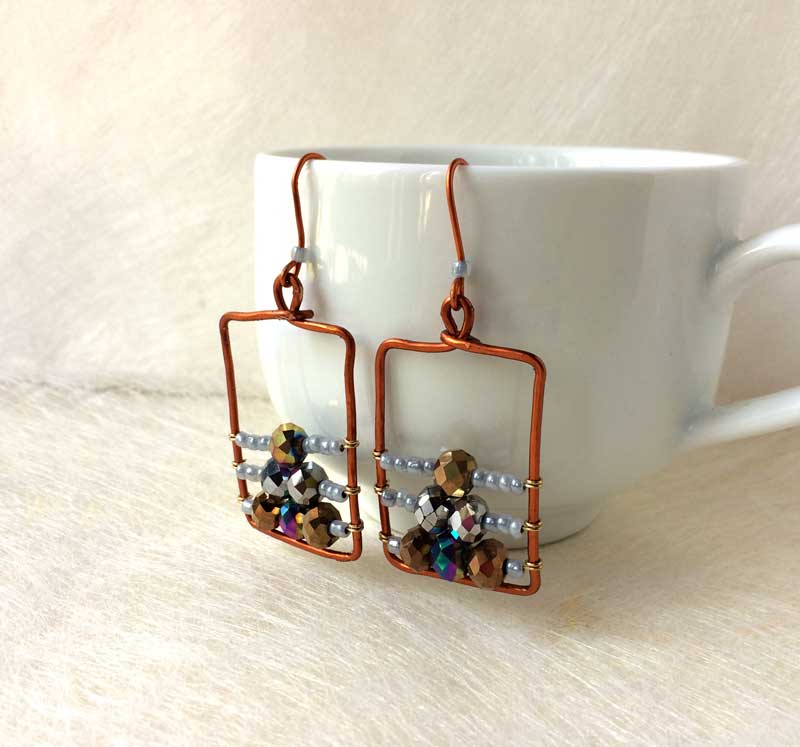 These have a very bohemian feel to them because of the copper wire and the fun beads, but you can tone it down a bit if you want. Use silver wire and pearl beads for a classier feel. Make it even more casual by using wooden beads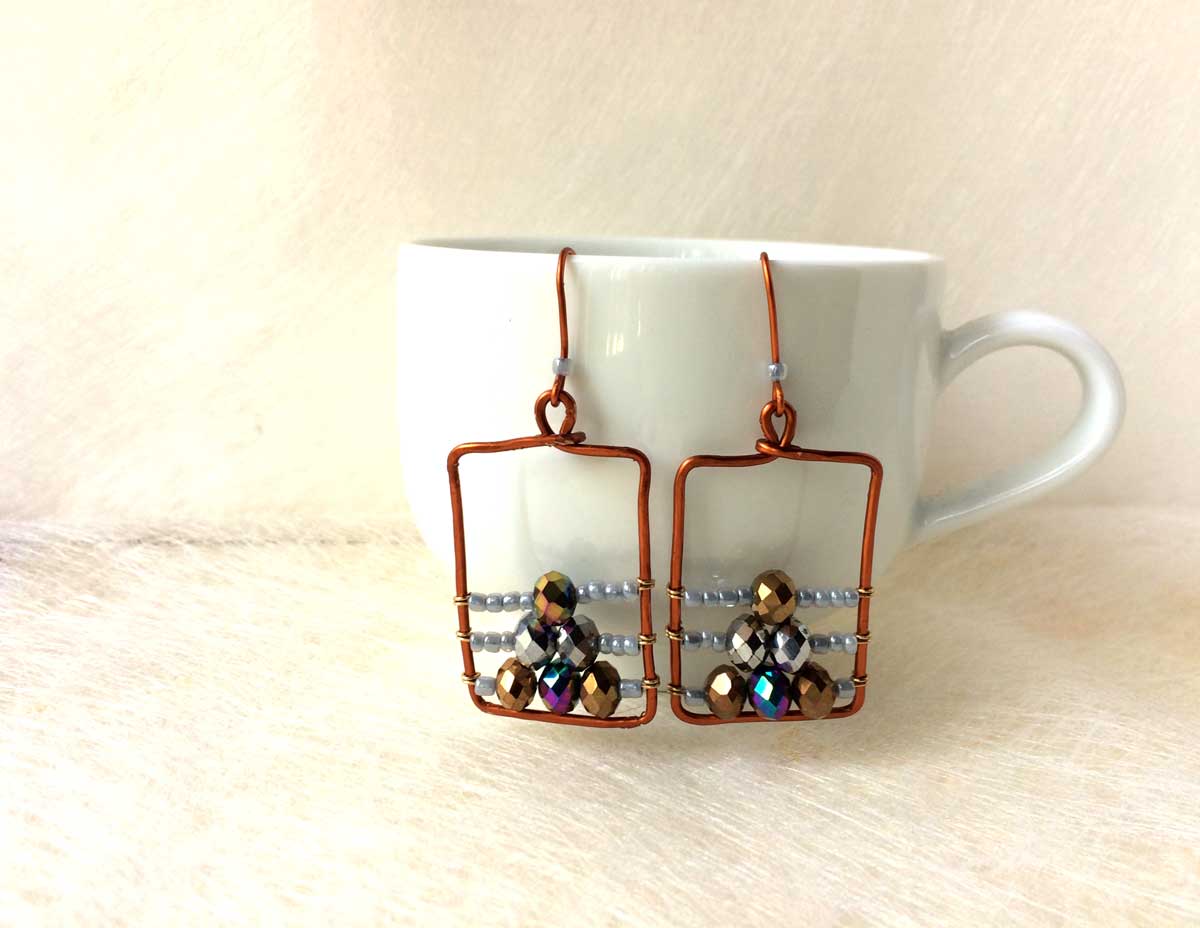 These statement earrings are perfect for dressing up a simple earrings, or for wearing with your favorite jeans. You can also make it as a wire wrapped pendant by attaching a pendant bail to the loop instead of earwires.
If you prefer to make your own wire earrings that don't have beads – with a tutorial perfect for the novice metalsmith, learn how to make wire earrings from scratch here.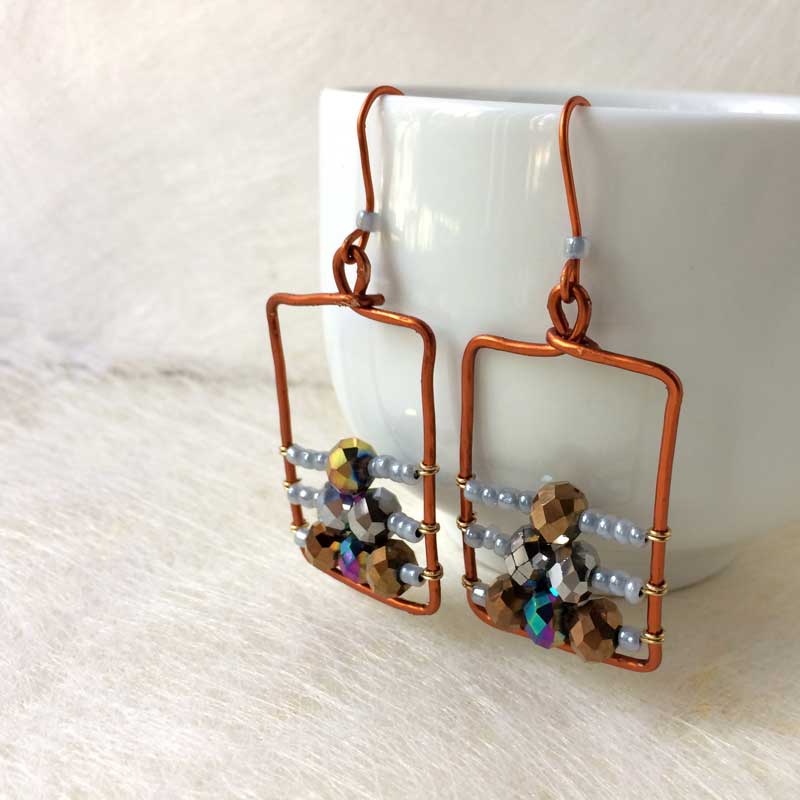 The actual consumable supplies used in this tutorial are very inexpensive (especially due to the quantity), making this an amazing DIY gift. If you don't have a stash of jewelry making supplies built up, check out my guide to beads for beginners, as well as the basics of what you need for jewelry making.
Join a free group of fellow jewelry artists here for jewelry making inspiration and to share your own pieces!!
What you need to complete this wire wrapped earrings tutorial:
Wire Wrapped Earrings Tutorial – step by step:
1. Take the 16 gauge wire and create a small loop at the open end of the wire using your round nose pliers.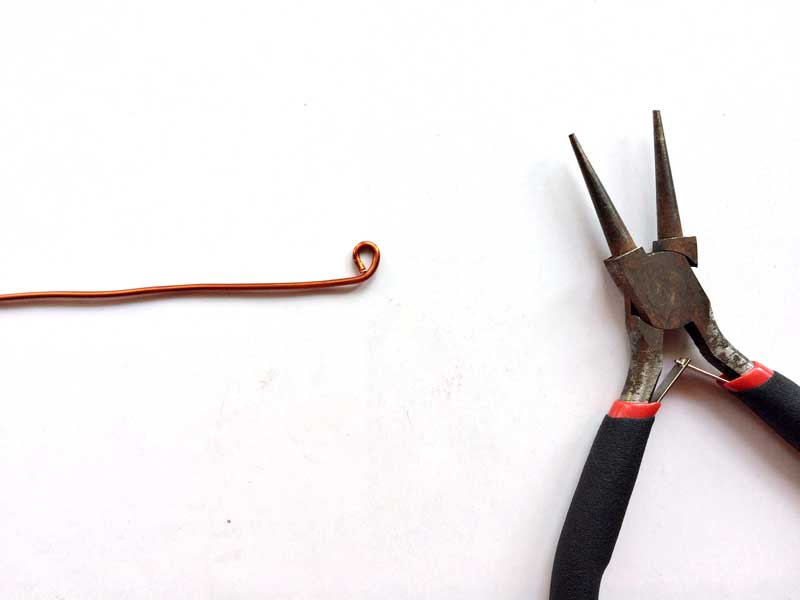 2. Leaving your wire attached to the coil, use the flat nose pliers to bend it four times to create the frame. The size of the frame would depend on your preference.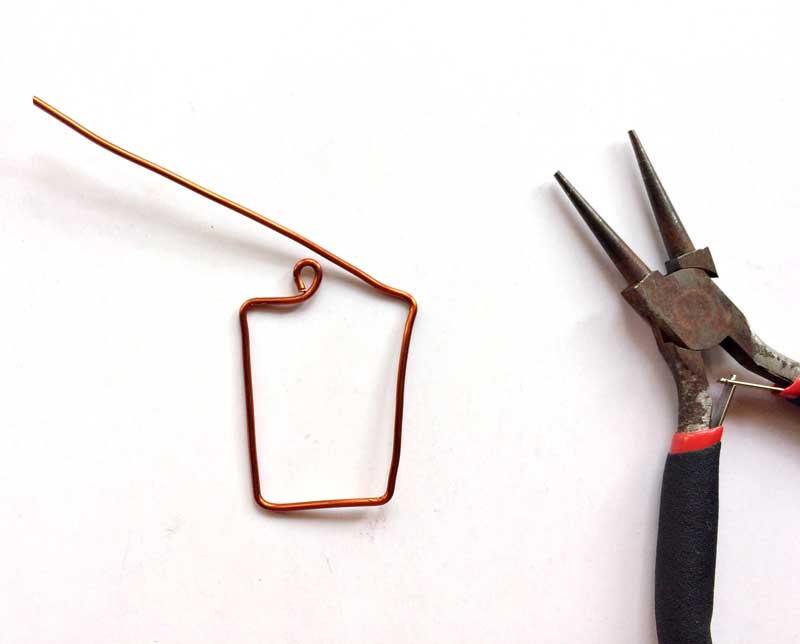 3. When you reach the loop created in step one, keep about one inch of wire extra and trim. Coil the extra remaining wire below the loop to secure it closed. Hammering the frame will give it a finished look, but it's optional (and not recommended if you're a true novice).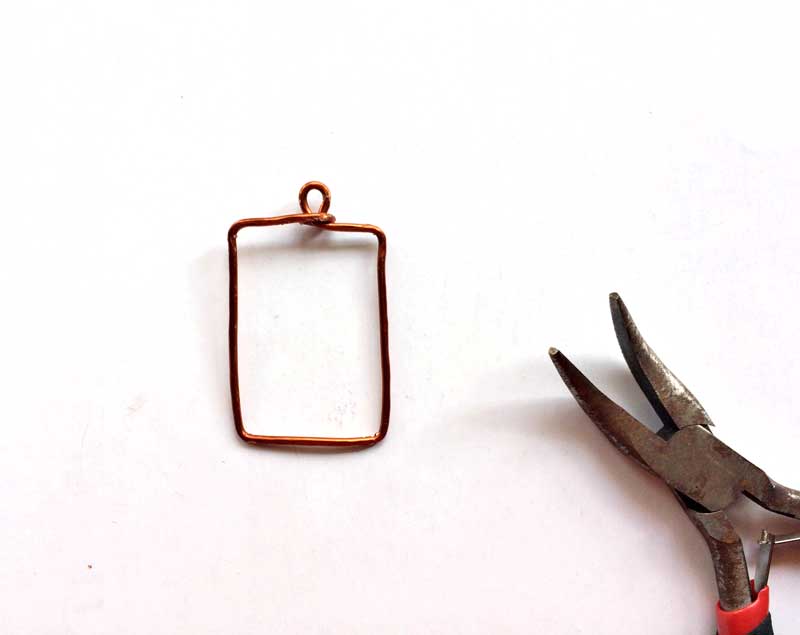 4. Now that the frame is ready it's time to add the beads. Take the 22 gauge wire and cut a small piece of it (the width of the frame plus about 1.5 inches extra), coil the wire 2 times around any one of the side bars of the frame. Make sure that the coil is tight and neat.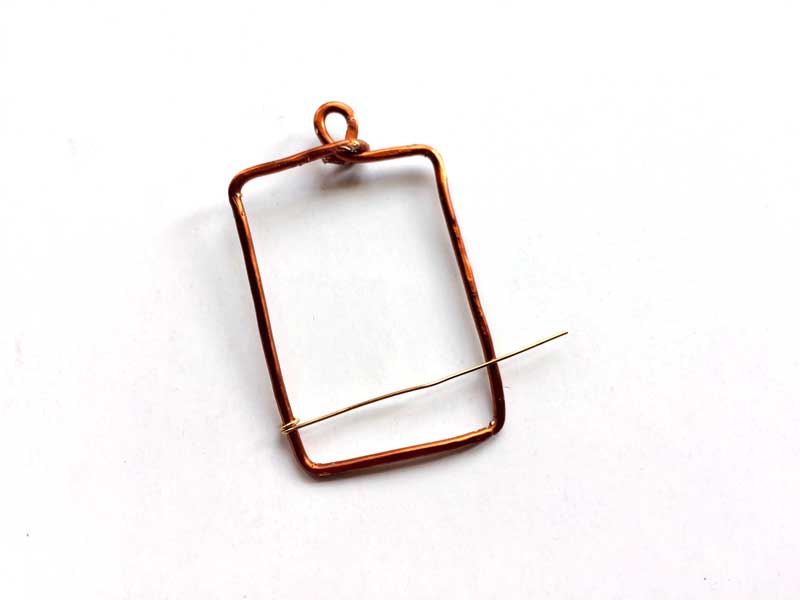 5. Add your chosen beads to the wire you added in the previous step.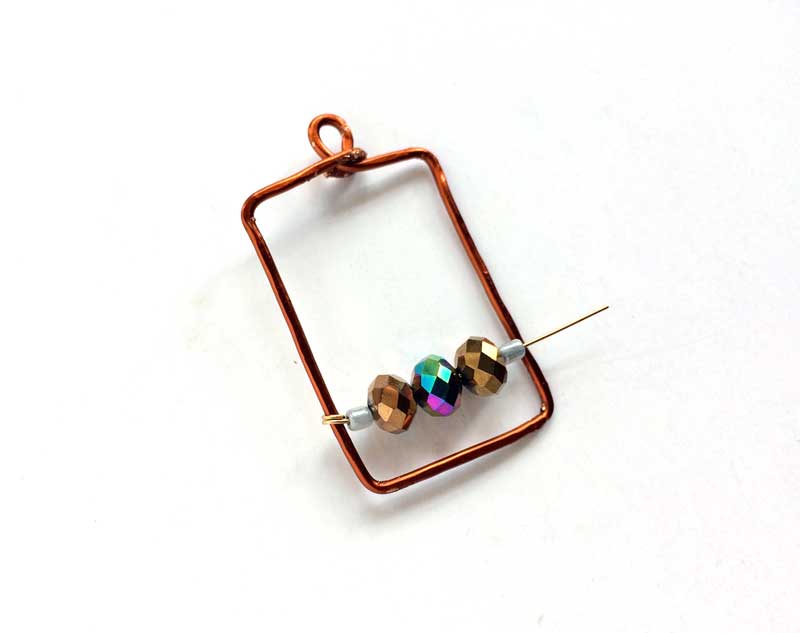 6. Coil the open end of the wire around the opposite side bar of the frame to secure the beading. Use the flat nose pliers to flatten the coil with the frame to give it finished, neat look.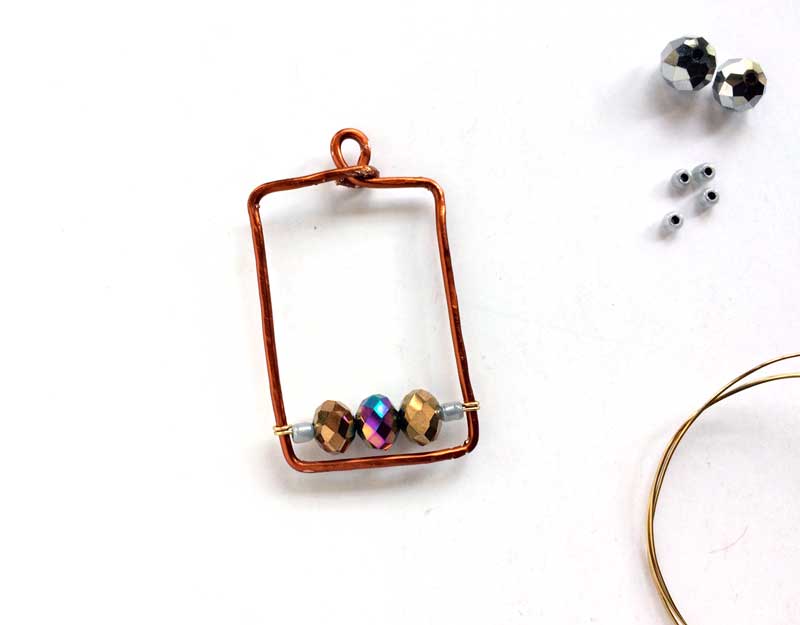 7. Repeat steps 4-6 to add 2 or 3 more beaded wires inside with the frame. You can either fill the entire frame or bead it halfway through.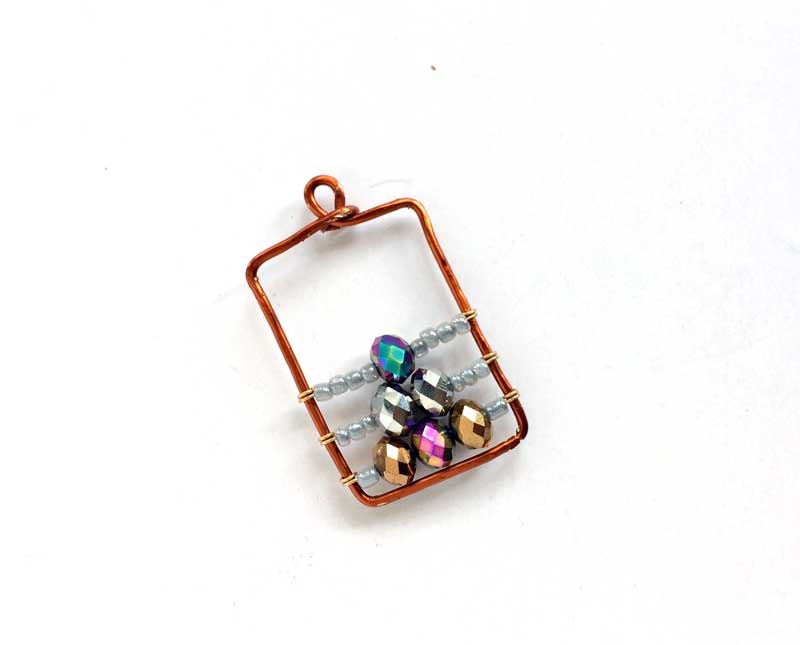 8. Use 18 gauge jewelry wire to form your own earwires. You can also purchase earwires (I tend to make them when I'm using an unusual color that I don't regularly keep handy, such as in this wire wrapped earrings tutorial).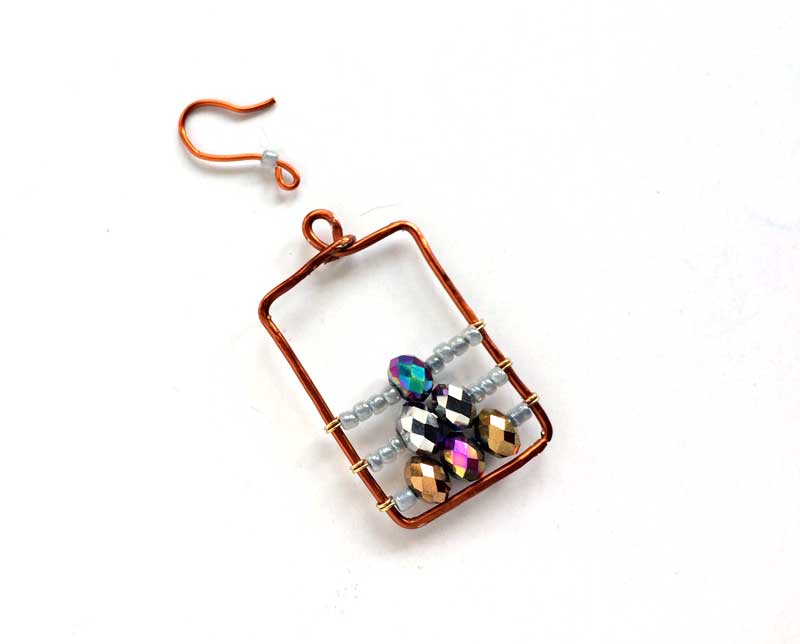 9. Attach earring hook to the beaded frame to complete the earring.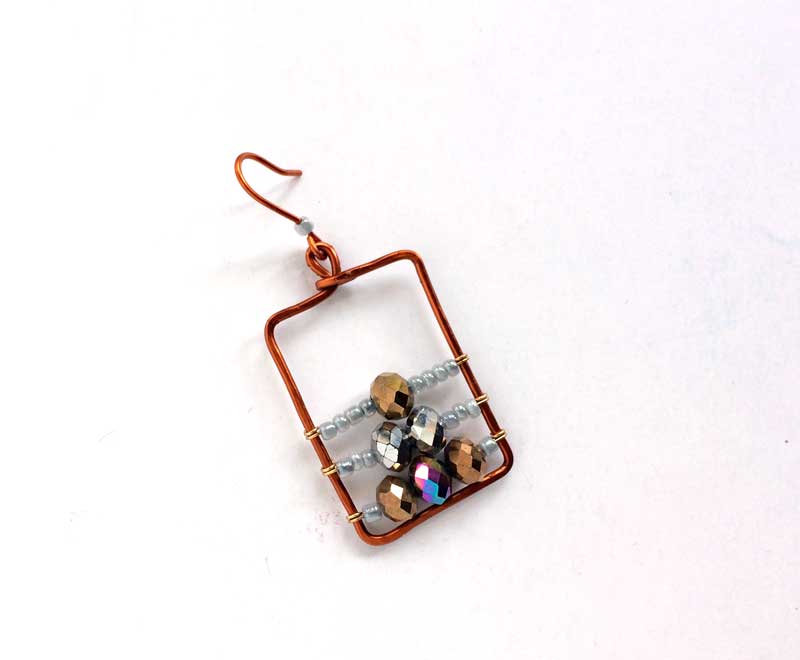 10. Repeat the process to create a second earring, of course.
You're done!
Have you tried this wire wrapped earrings tutorial? Comment below!
If you love making wire-wrapped jewelry, try the projects below too!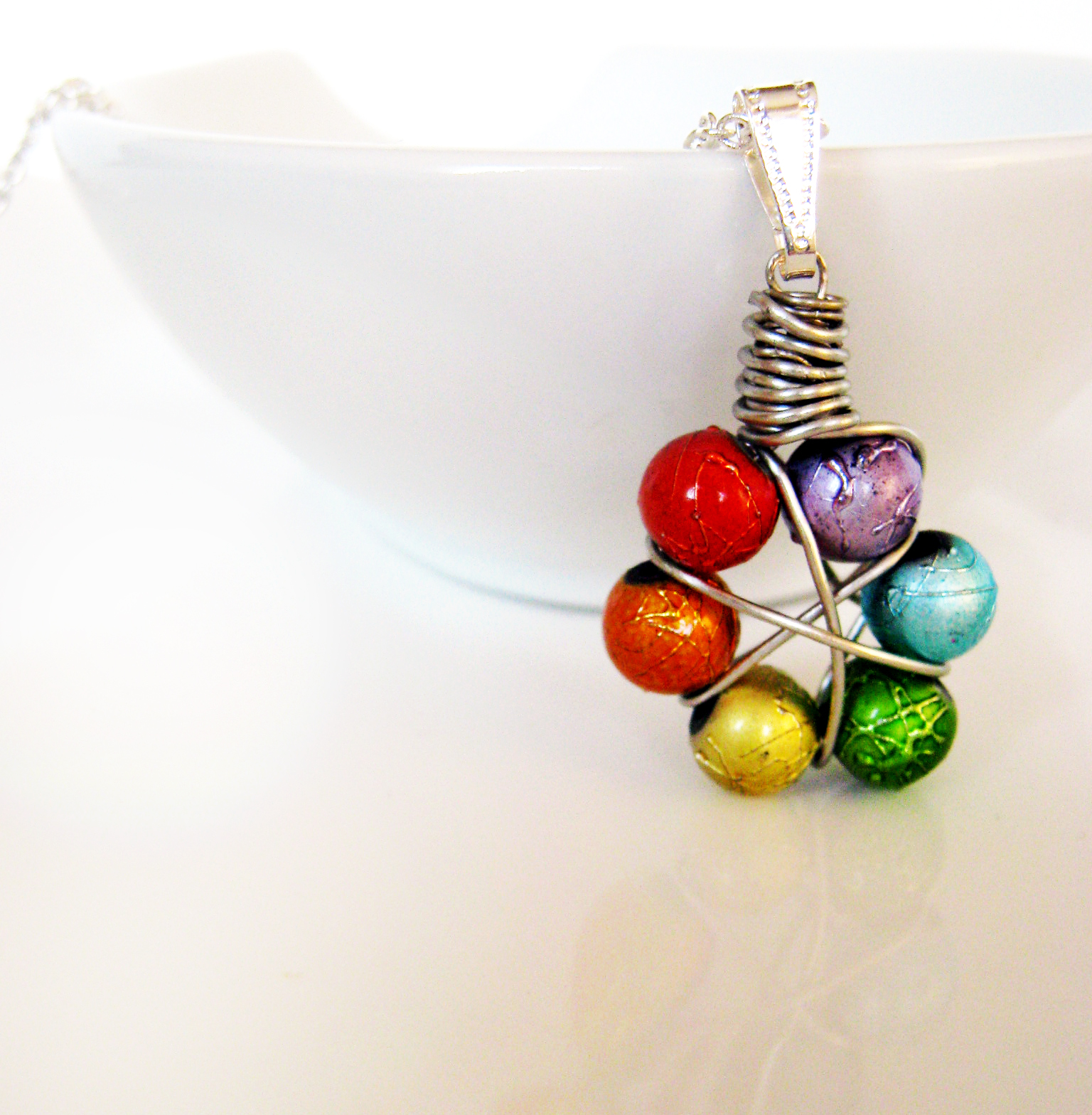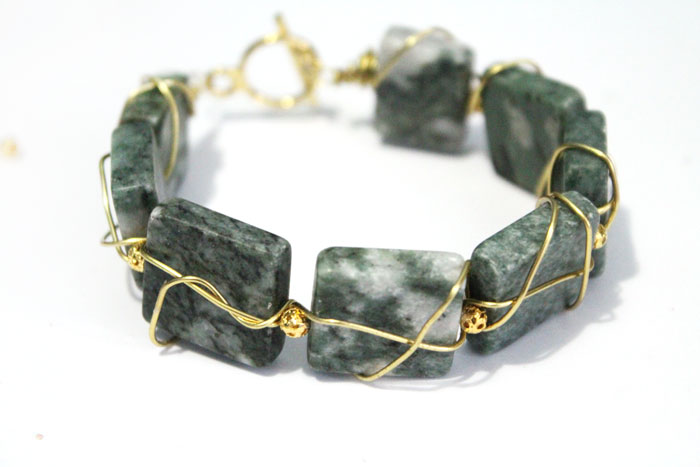 Wire wrapped bracelet tutorial