Use this calla lily template to make your own crepe paper flowers! You can also learn how to make a paper calla lily using a different technique or scroll down for this easy paper flower craft. This post contains affiliate links.
---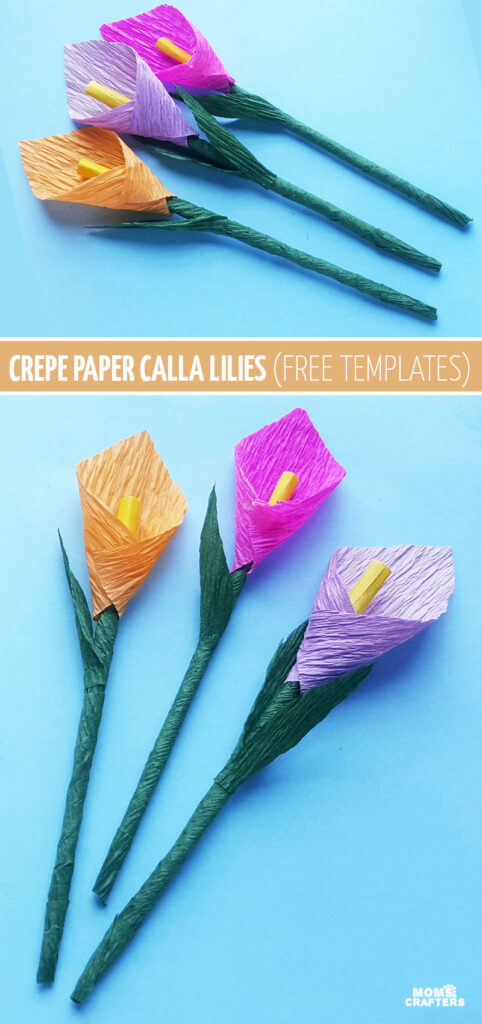 Calla lilies have always been one of my favorite flowers because of their unique single-petal, elegant design.
They were designed for the minimalist!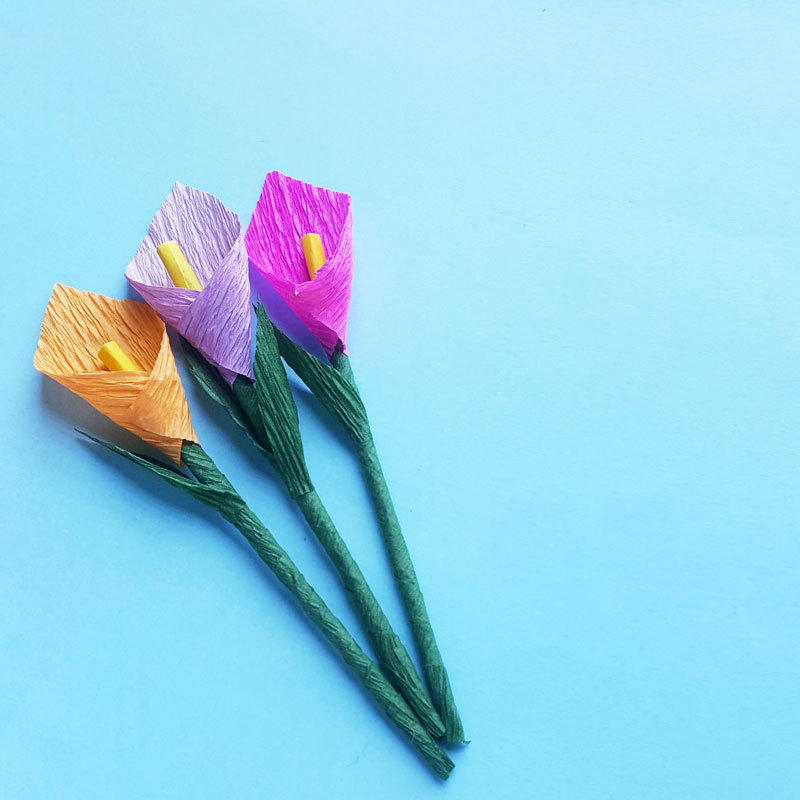 At the same time, they are so much easier for paper flower makers to assemble and are a fantastic beginner paper flower for that reason. I love, love, love making paper calla lilies. It's less tedious than other flowers and so pretty.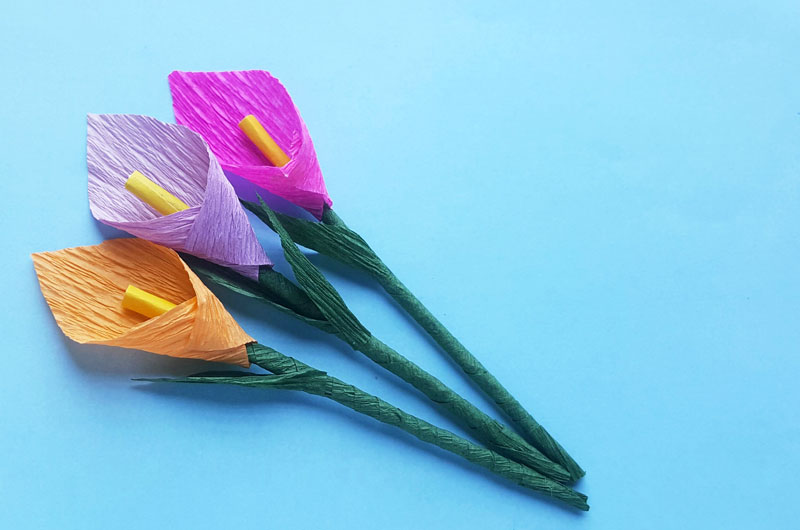 And yes, they DO come in all different colors.
Try whites, pinks, deep purples like I planted in my garden, yellows, oranges, and more!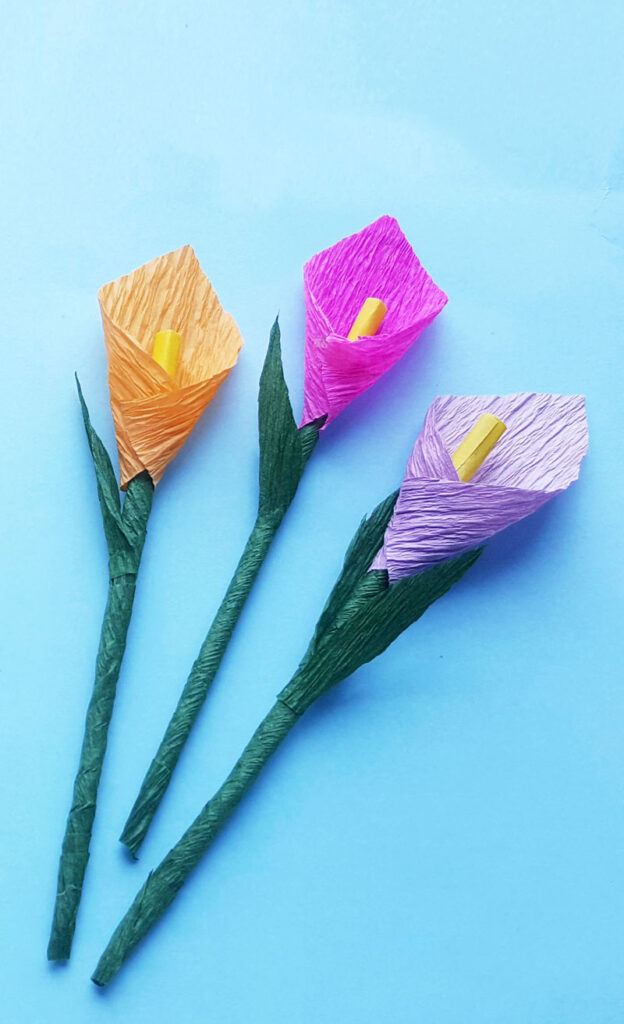 And while this calla lily template was assembled in a very bare-bones manner, you CAN do more with it.
Use these artists ink pads to make popular two toned calla lilies.
Use your fingers to pull apart the ribbing on your crepe paper to add some natural curling.
You can even tweak the template and add more of a peak!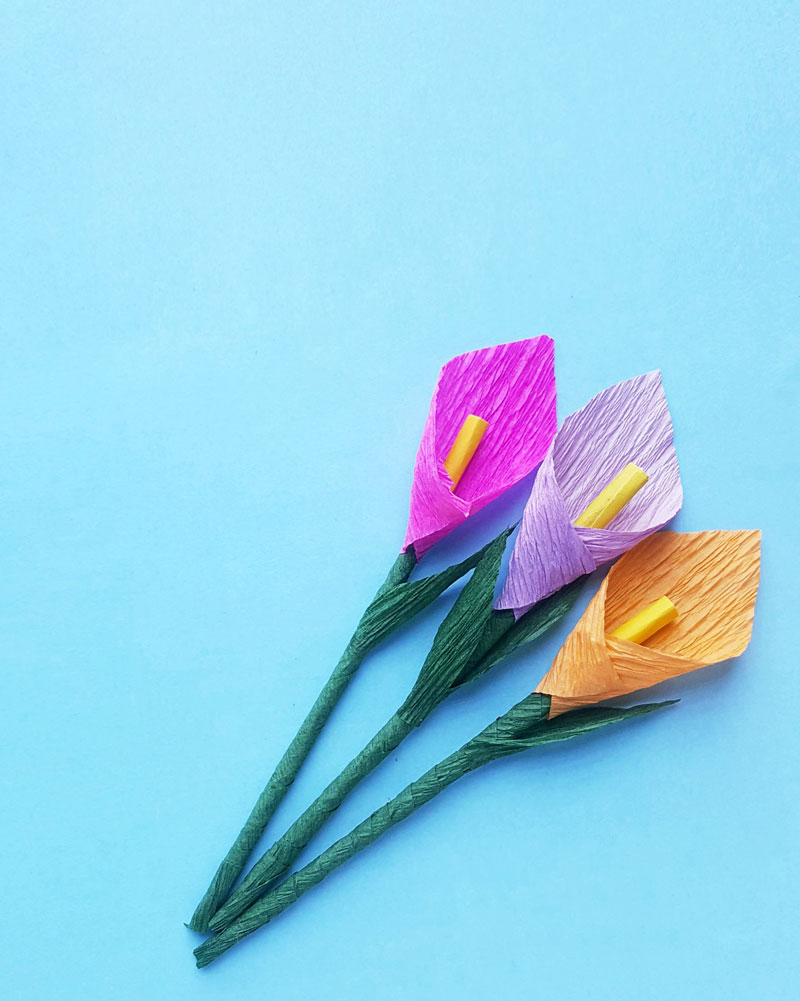 This template was designed to be so simple that even younger kids can assemble it, but it's pretty enough for grown ups too.
This was cut by hand but I DID include an SVG version so that you can use your favorite cutting machine to help you along.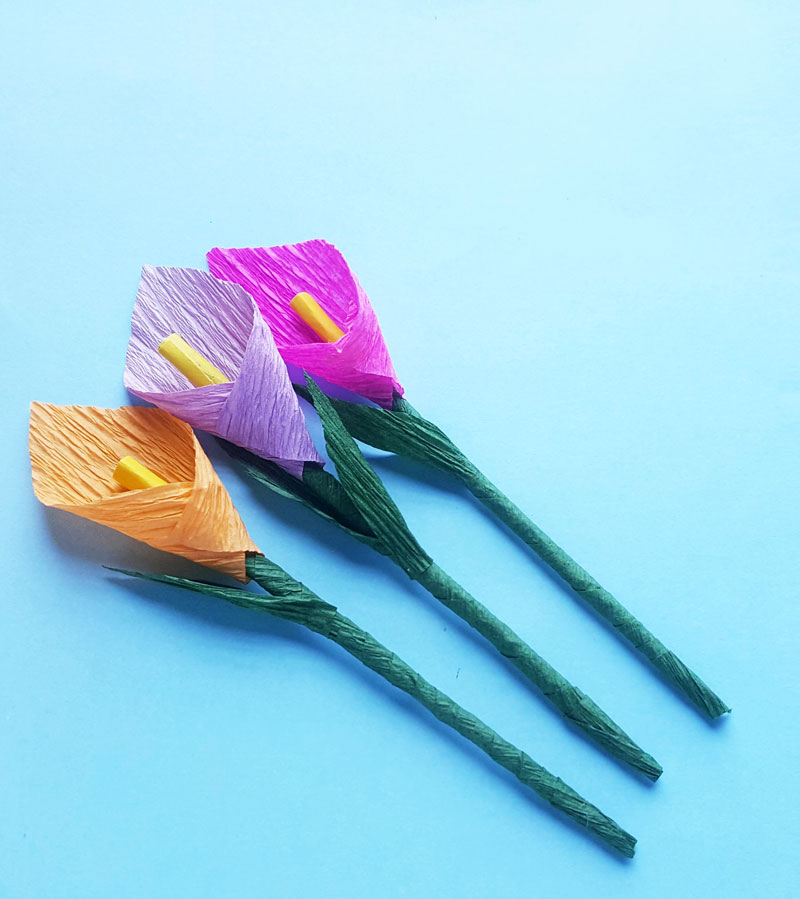 I've also played around in the past with Cricut's paper calla lily (it's so much fun to make paper flowers with my Cricut!) You can learn more here about how to make paper flowers with your Cricut.
Make one crepe paper calla lily or make a few. Whatever you choose to do, it's a nice thing to make for table decor and centerpieces, as a gift, or just for fun!
Download your calla lily template here
Enter your email into the form below to get your calla lily templates delivered right to your inbox.
You'll be sent right to a limited-time offer to get a huge discount on a really big bundle of printable paper crafts. That's totally optional and an extra thank you from me for subscribing – you'll still get your freebie in your inbox whether you do it or not.
In your download will be a zip folder with both SVG and PDF versions to cut with your machine or by hand.
What you need to make crepe paper calla lilies
Crepe Papers – I LOVE the quality of Lia Griffith papers.
Glue – I like Tacky Glue for this
Paper – yellow and white
Scissors
Pencil
Ruler
The template (see above)
How to make your calla lilies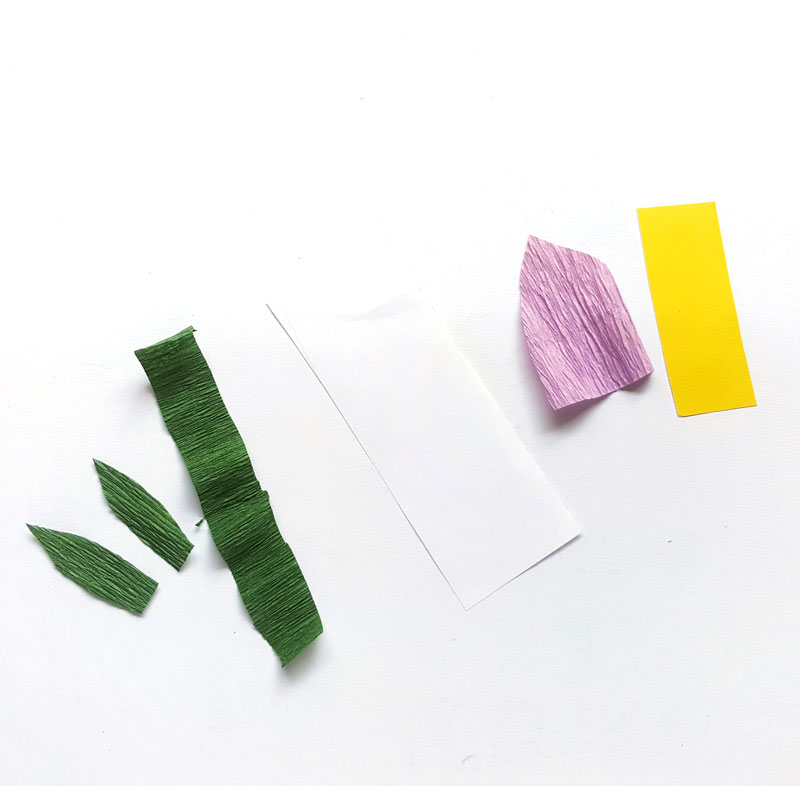 1. Cut out your parts
Use the templates to cut out the petal, leaves and stem for the calla lily. The leaves, stem cover and petal should be crepe paper. The stem base should be paper and the stamen can be either.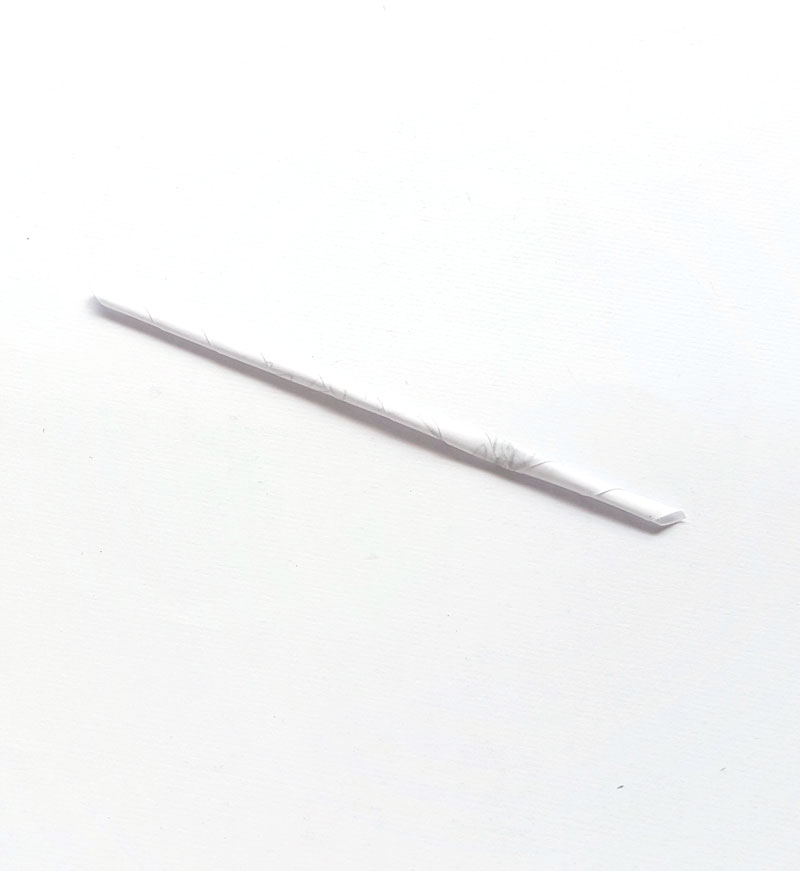 2. Roll a stem.
Take regular white paper about 4 inches long (or use the measurements on the template and roll it into a stem.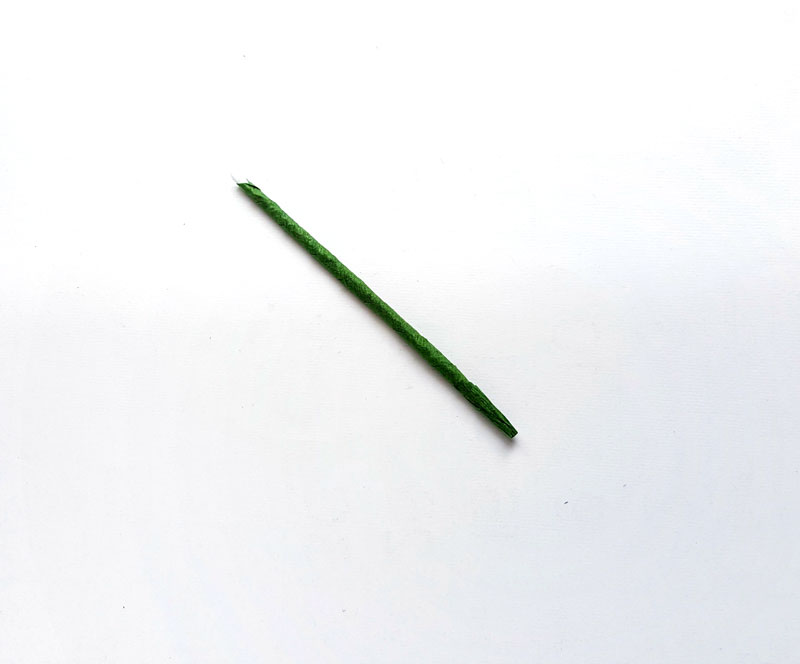 3. Cover the stem.
Take your long green line of crepe paper that you cut from your template. Use it to cover the stem. I recommend putting a line of tacky glue and letting it spread as you roll it onto the core of the stem.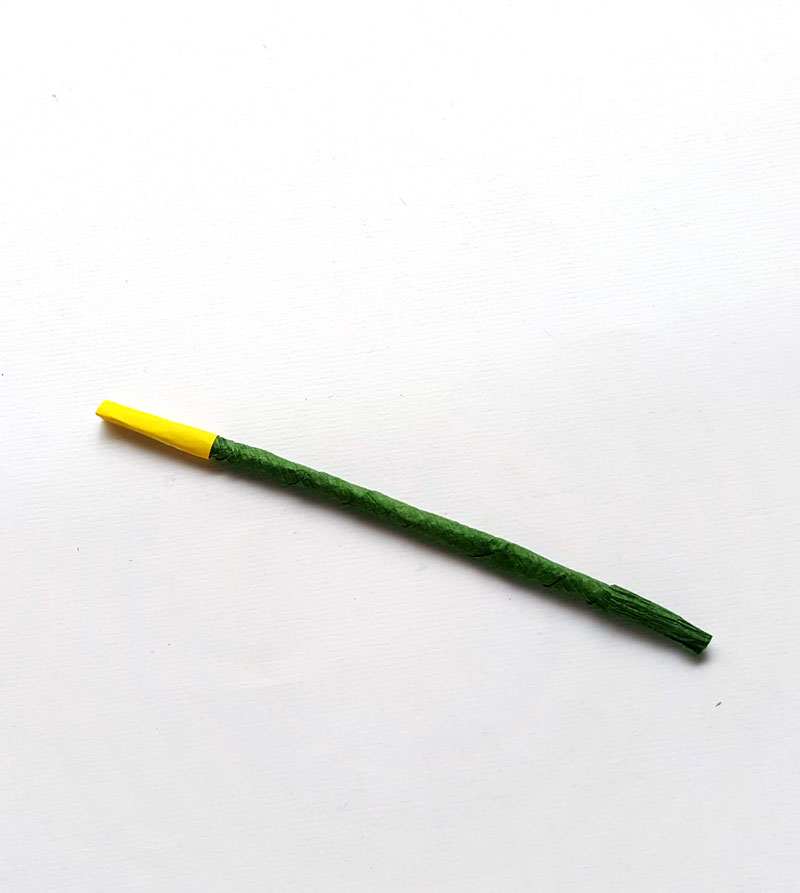 4. Top it off with a stamen.
Next, take the yellow paper strip. Roll it on the tip of the green stick and glue it in place.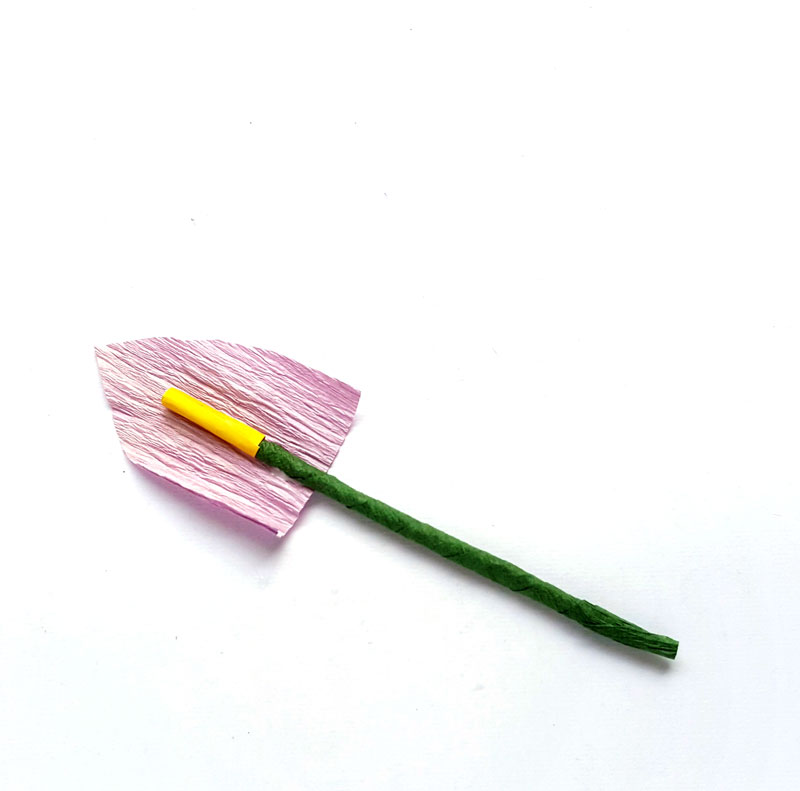 5. It's petal time!
Find your Calla Lily petal. Add a dab of glue to the middle of the petal, and then place the stem on top.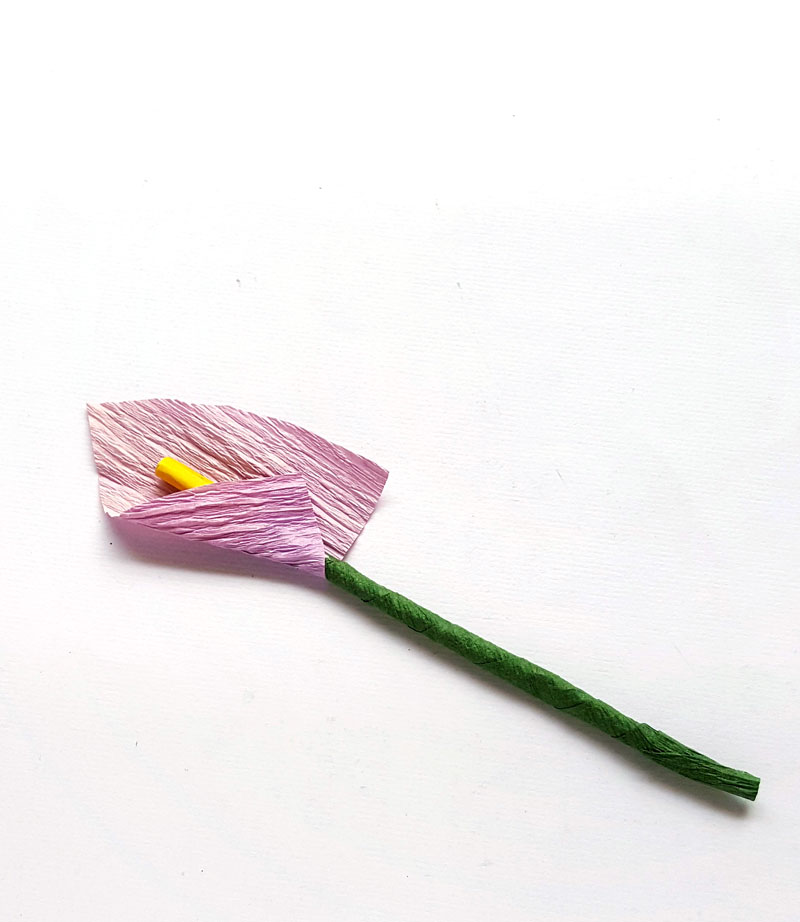 6. Fold it over
Bring the bottom left corner of the petal towards the right of the petal. Glue it so that it's pointing about 1/3 of the way from the bottom to the top.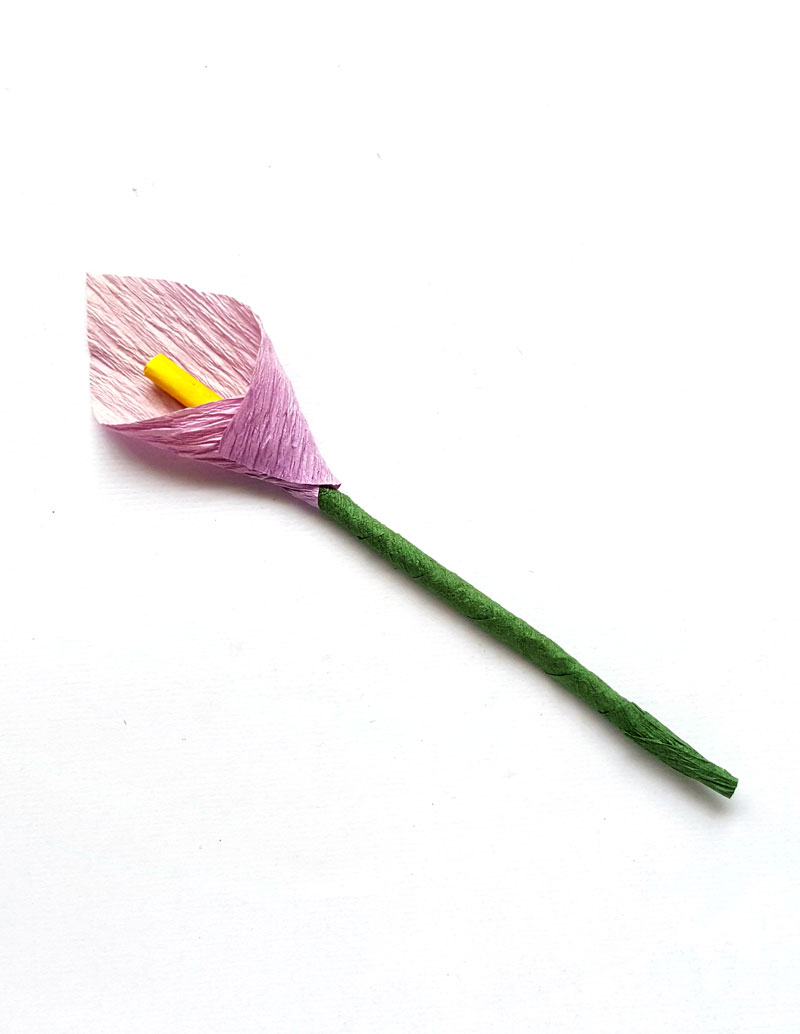 7. Reverse and repeat
Mirror the previous step, bringing the bottom right corner of the petal to the left and gluing it in place overlapping the previous corner.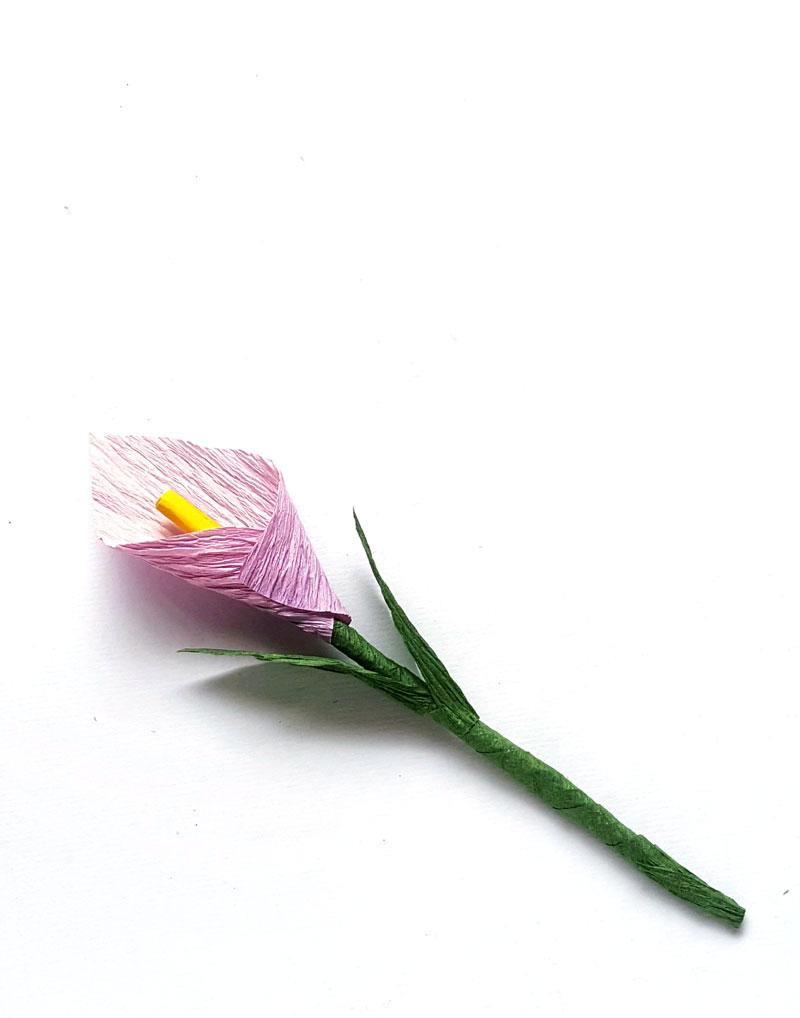 8. Add leaves
Glue the leaves on the stick to finish off the calla lily template assembly.
That's it! Your calla lily template is fully assembled and ready to enjoy!