Sometimes it's a no-brainer to DIY a costume, especially when it comes to a costume for toddlers. There are so many no sew ideas out there that can take under half an hour to assemble. I decided to share with you my idea: the carrot costume for toddlers that I made for M.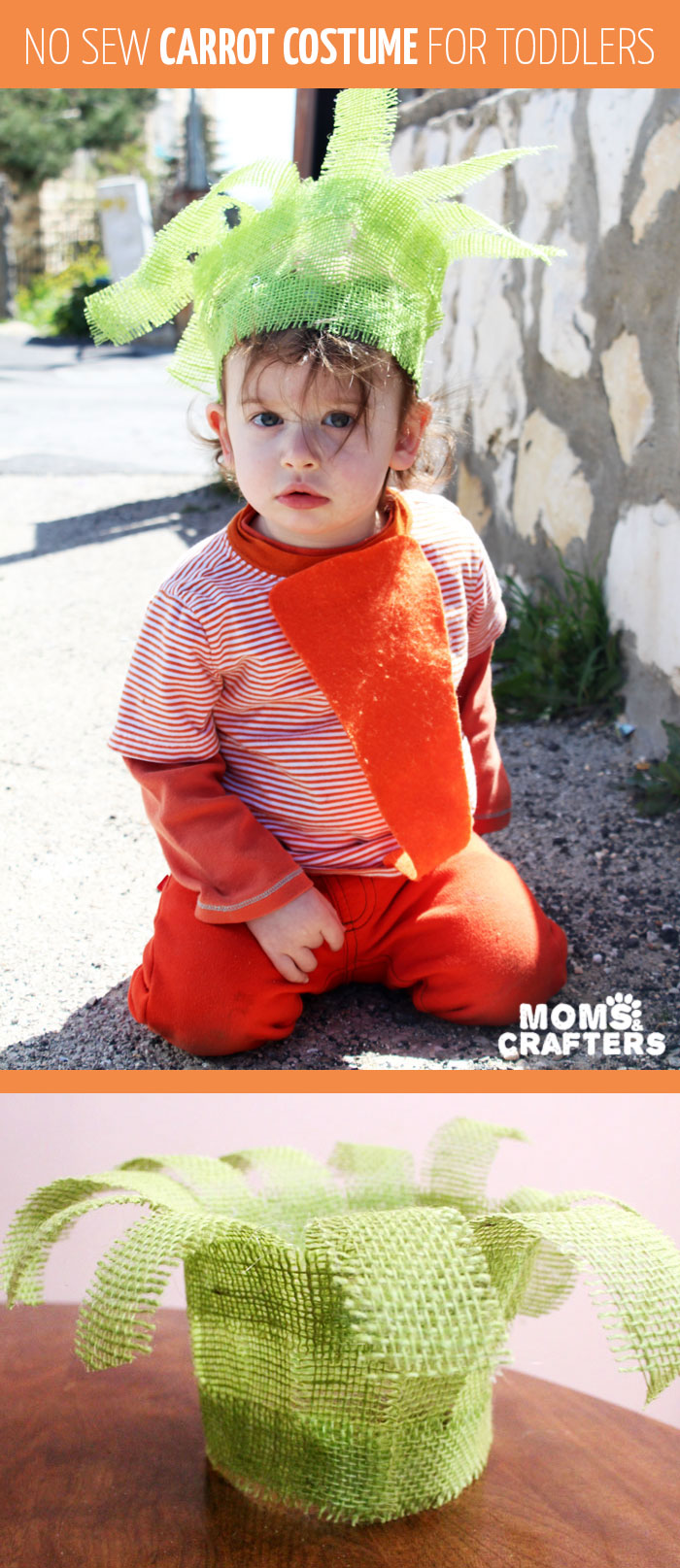 I made this carrot costume for M last Purim, as part of our family costume (which I will share with you – stay tuned!) It's perfect for Halloween, or any time you want to dress up.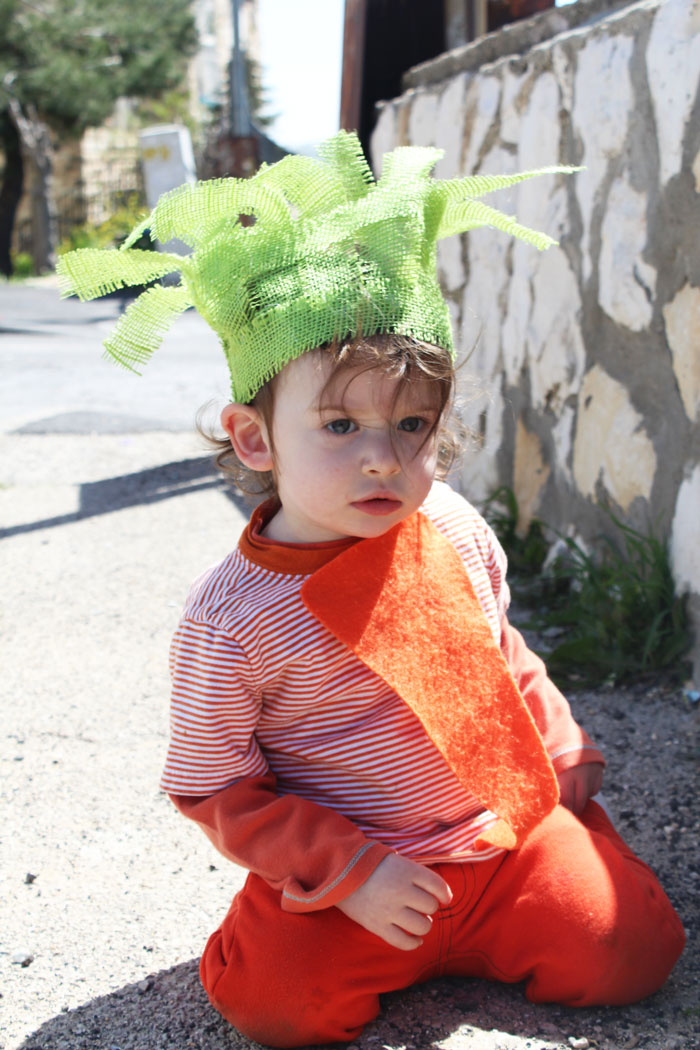 The costume itself cost very little to put together. The only thing I bought special was the felt, which I've used many times since. I already had the burlap ribbon and the tools.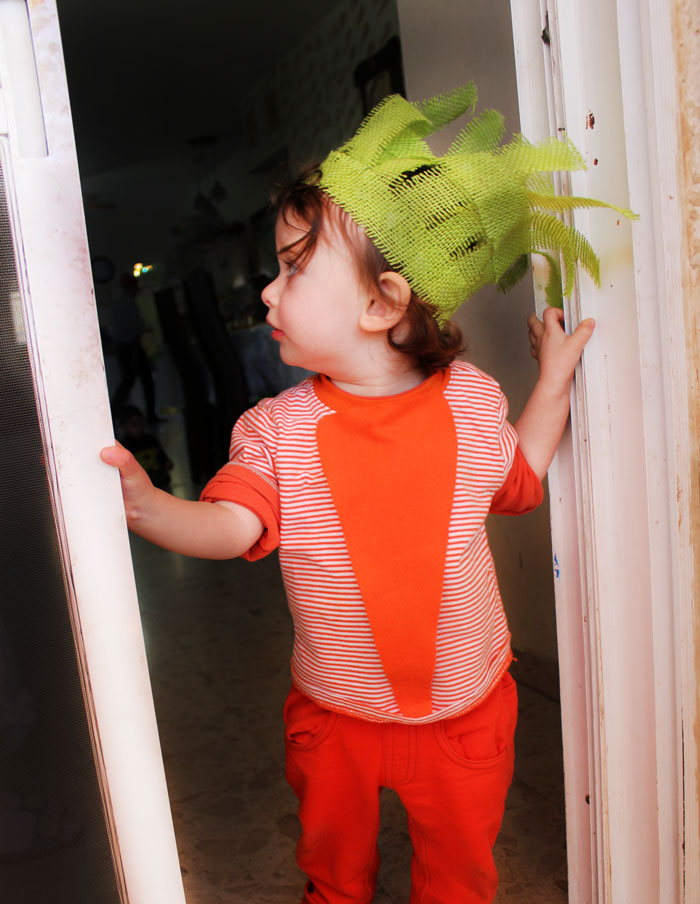 The outfit I used was one that I had available. The shirt was a junk top that I didn't mind ruining (though we do use it as pajamas now – I removed the carrot.) I happened to have orange leggings for him. If you don't have the right clothes handy, I'd recommend getting a plain white top and using it as PJ's when you're done. For the pants, either use jeans, or, if you want orange, buy a pair that you can use afterward. Either get cute orange jeans or leggings, or get a cheap pair that can also double as pajamas. That way your total costume expenses are just a few dollars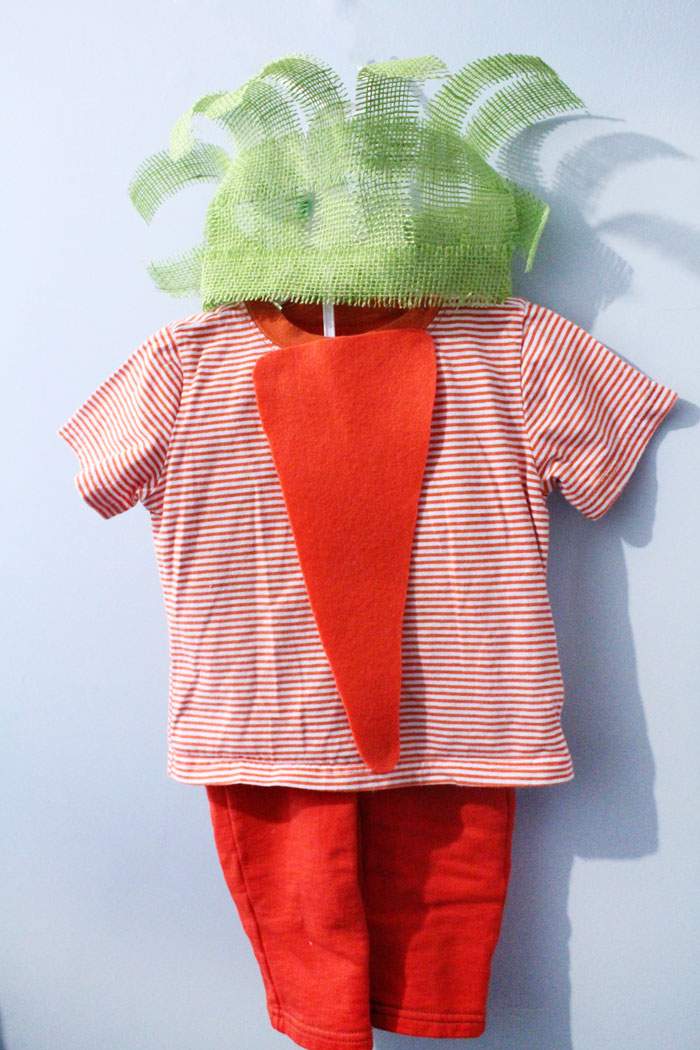 We got tons of compliments, and no one had any doubts as to what he was. Since he's obsessed with hats, he wore it nicely the entire holiday. Plus, it was comfortable too!
Since the weather was a little chilly, I did find an orange top to put underneath (that somewhat clashes, I know.) Regardless, it was adorable.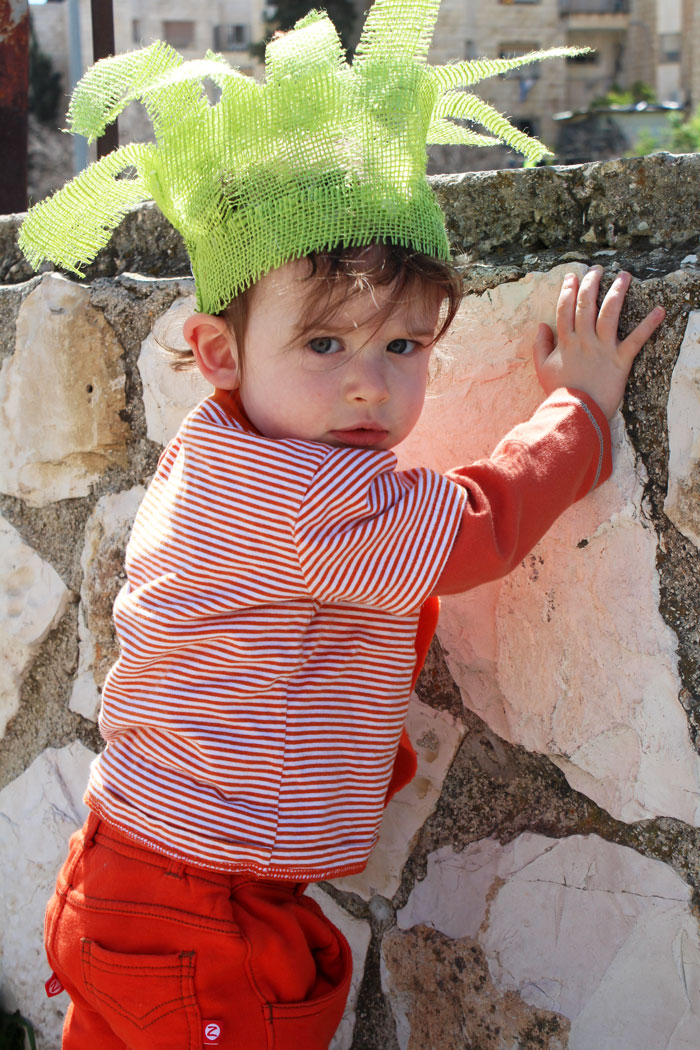 WHAT YOU NEED TO MAKE A CARROT COSTUME FOR TODDLERS
(Disclaimer: this post contains affiliate links.)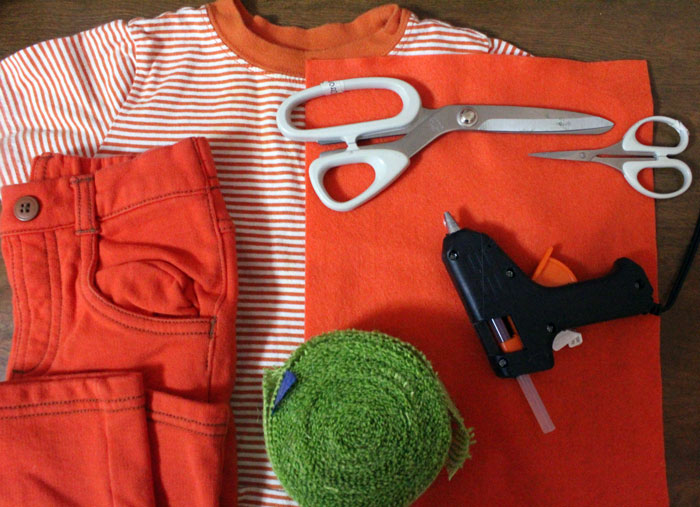 Orange felt (one 9×12 sheet is enough)
Burlap ribbon in green
Scissors
Pen/marker
Junk top (a cheap white or orange stripes works). You may be able to get the carrot off afterward, so if you need to buy a new one, you can upcycle it as pajamas.
Orange pants (or you can pair it with jeans). M had this pair already. You can either get a cheap pair, or a nicer pair that can be worn afterward as well.
HOW TO MAKE A CARROT COSTUME FOR TODDLERS
Measuring the felt up against the shirt, outline the shape of a carrot.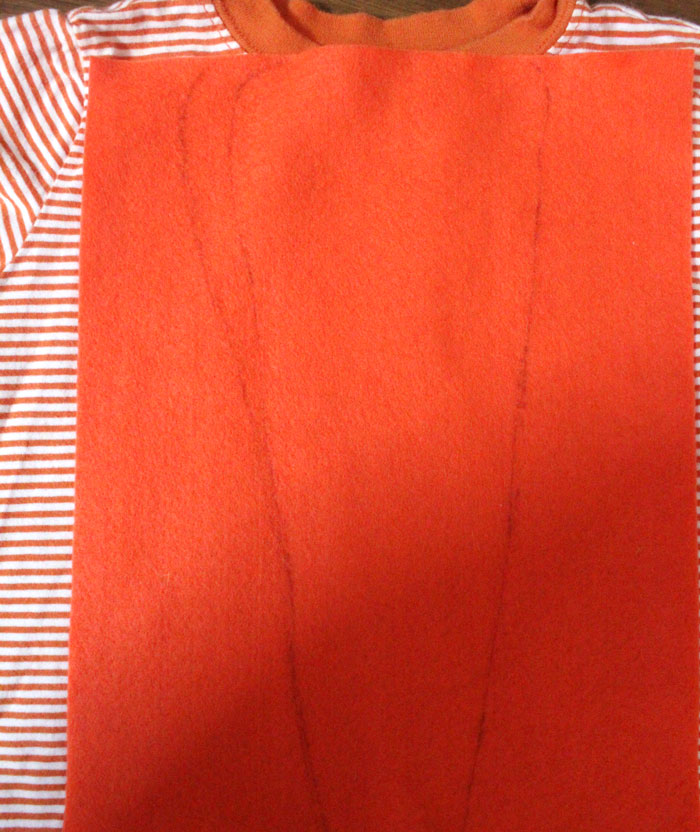 2. Cut it out, flip it over, and glue it on, using a glue gun. Note: if you'll want to take it off afterward, just glue the corners. If you'll want it to lie flat, glue around all the edges.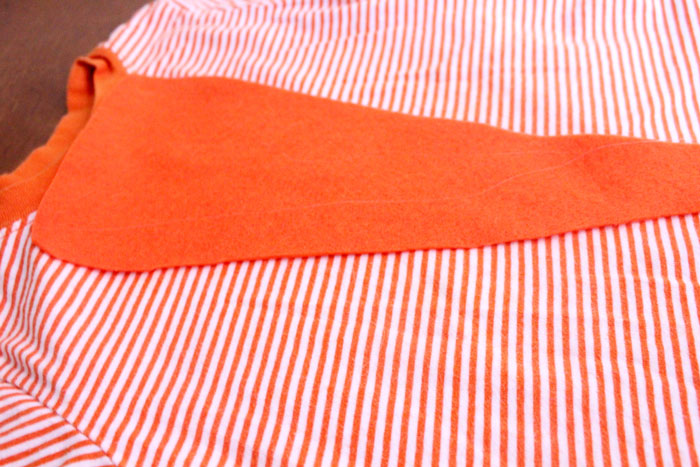 3. Measure a piece of burlap ribbon slightly larger than your toddler's head. Mark it using a marker, or, as I did, a piece of painter's tape.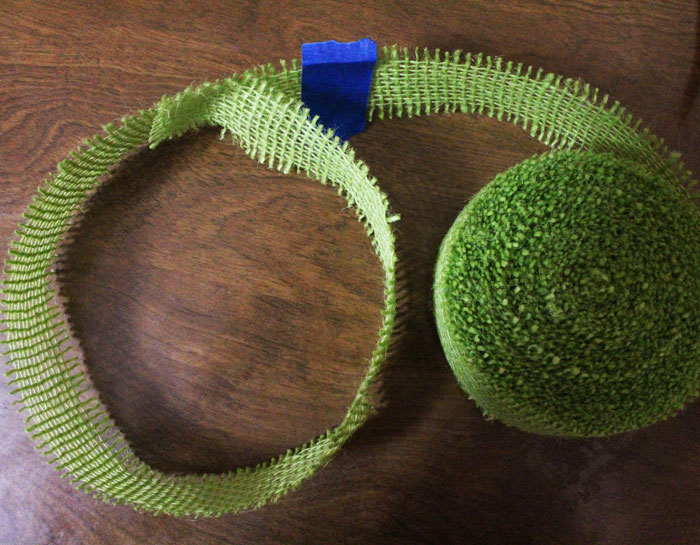 4. Cut strips of burlap ribbon about 9 inches – a foot long. Cut enough so that they cover most of the strip you cut in step 3, when lined up by width.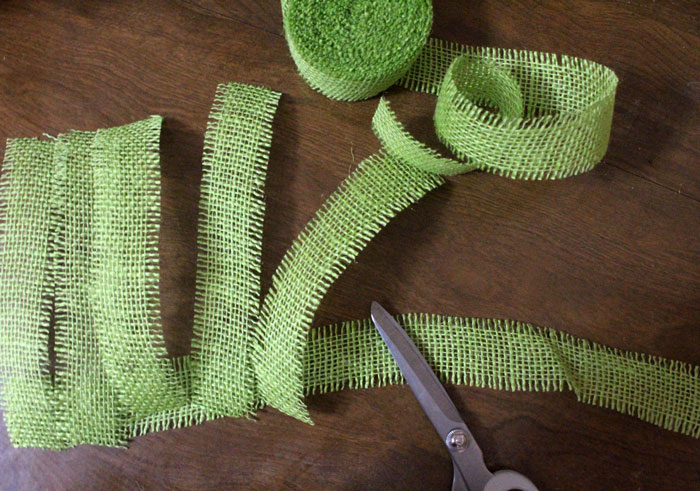 5. Glue the edges of the smaller strips of ribbon side by side on your long strip. Note: protect your surface, as the glue will seep through a little. Lift it right off the surface as soon as you're done, before the glue totally sets.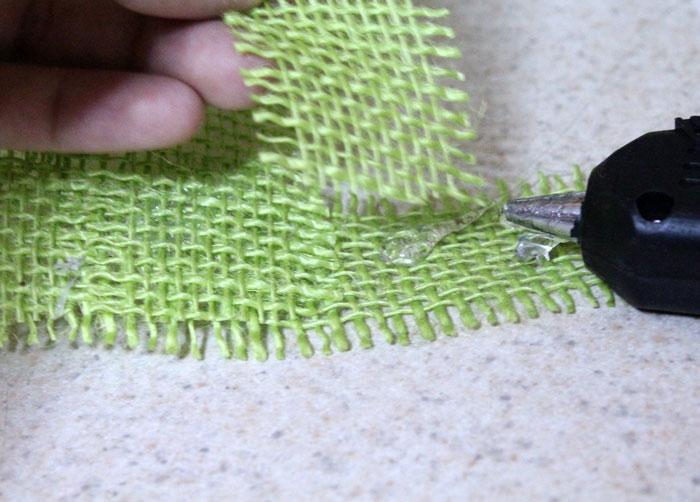 6. When I was done, the ribbons were a little too floppy. So, I cut another long piece to go across them. I just glued it a couple of inches above the first long ribbon. If you use wired ribbon, you might be able to avoid this.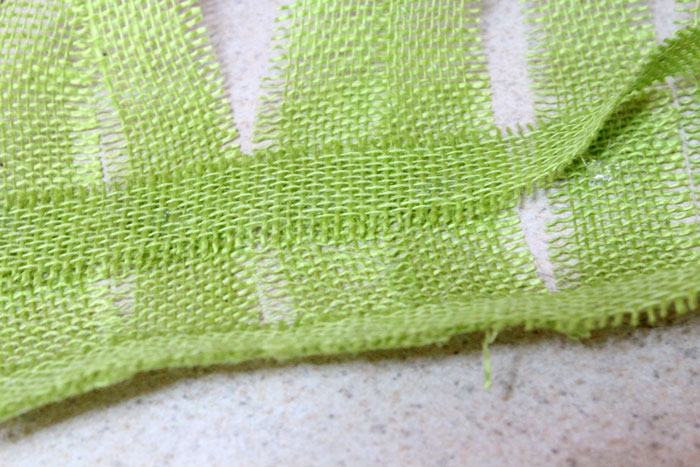 7. Close your hat with a little bit of hot glue.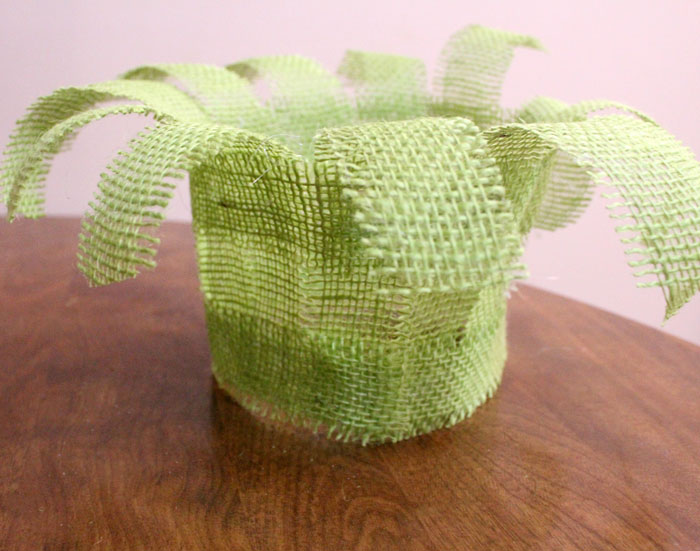 You're now done making your DIY carrot costume for toddlers!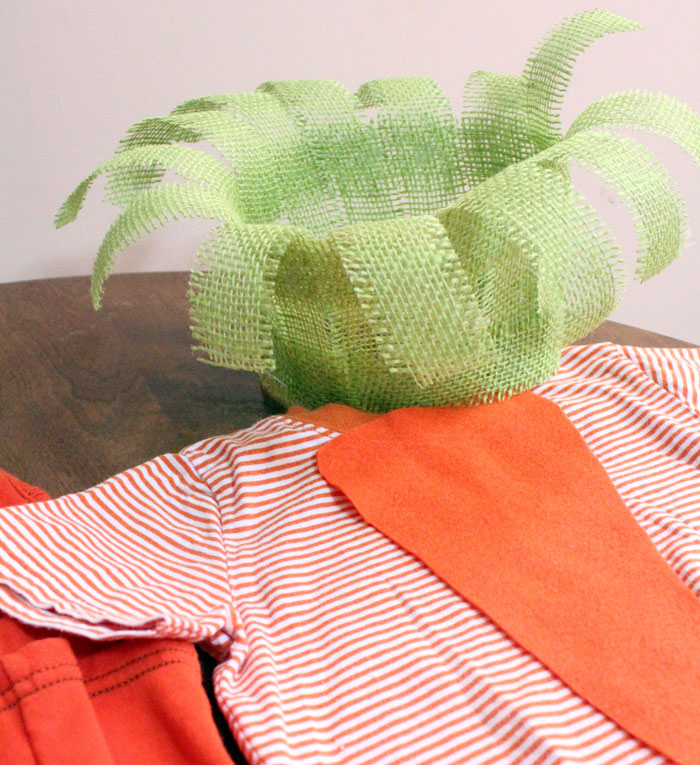 Doesn't M look just adorable wearing his?