Crafting is a perfect activity to do at a party – especially a tween party! These birthday party crafts for tweens are quick, easy, and can be done by anyone! If you're looking, you can check out some party crafts for teens too, or other crafts for teens. Disclosure: this post contains affiliate links.

I've been crafting for a really long time – since I'm a tween. In later years, I enjoyed doing craft workshops at tween birthday parties and bat mitzvahs (12 year old girl birthdays).
Crafting is a popular party activity because it gives attendees something cool to take home that THEY created. I like to choose crafts that have that end-product that doubles as a door prize.
There are other factors I look at when choosing the perfect birthday party crafts for tweens.
I like to make sure that the craft can be done by anyone – no skills required (or skills that can easily be taught on the spot).
It's important that there's easy variety in the craft. For example, with jewelry making crafts, customization happens by choosing beads. Something that can be spread out with a variety of materials is the perfect option.
I like something that can be completed in 10 minutes so that those who are restless still have something to take home, and those who like to give more to their craft projects will immerse themselves in it and do a better job – or make doubles.
And a final condition for birthday party crafts for tweens is that it is affordable enough to allow for waste, or for some participants to create doubles.
These birthday party crafts for tweens all check off at least a few of the conditions above and so they make the perfect tween birthday party activity.
Copyright:
All of the images for these birthday party crafts for tweens were used with the permissions of the respective bloggers for the purpose of this post. Click on the title link or image for the full tutorial.
I have created a square and vertical image for your convenience for sharing these birthday party crafts for tweens. Please use the first or last image in this post when sharing and not one of the individual photos below, out of respect for the creators' copyrights.
Birthday Party Ideas for Girls:
Most of the tween birthday parties I've done workshops at WERE girl-centric so a few of these are really girly. Some were just crafted looking like a tween girl made them but are totally fun for boys too. Here are the ones that you probably only want to do at a party with girls. After that you'll find plenty of ideas for girls AND boys.
1. DIY Watercolor Earrings by Moms & Crafters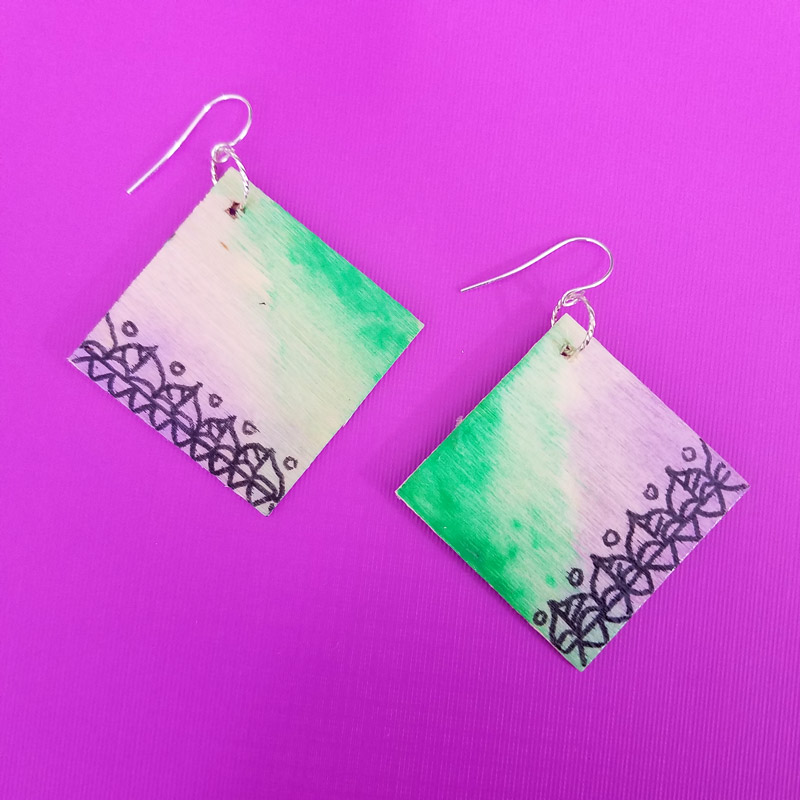 These earrings make a pretty statement with very little work! There are endless options of creativity when making them! You can use wood pieces with holes already in place or make the holes in advance to make the craft simpler for a party.
2. Elastic Hair Ties by A Side of Sweet: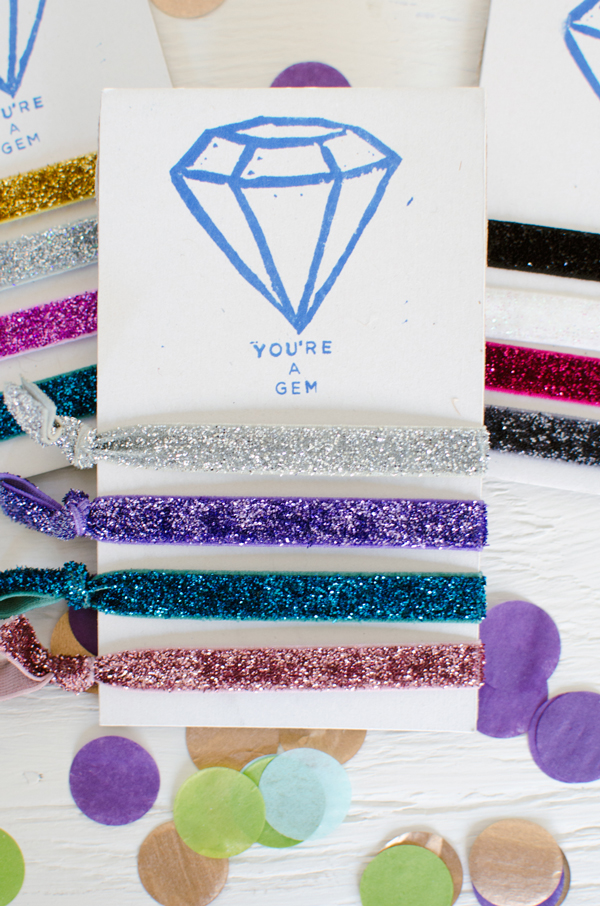 These super sweet elastic hair ties are literally a 5 minute craft, making them the perfect birthday party crafts for tweens. If you want to up the "do" factor, you can customize your own display cards or do something else cool with the packaging.
3. Decorative Sunglasses by Moms & Crafters: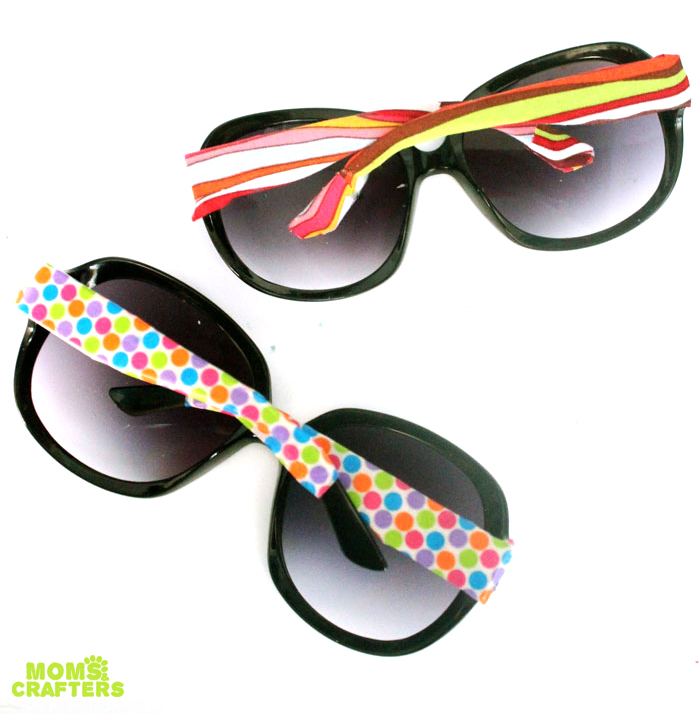 Take dollar store sunglasses and upgrade them with some washi tape for a fun souvenir from your child's birthday party. It's a quick, easy activity that everyone will enjoy!
4. TP Tube Stamped Clutch by Reuse Grow Enjoy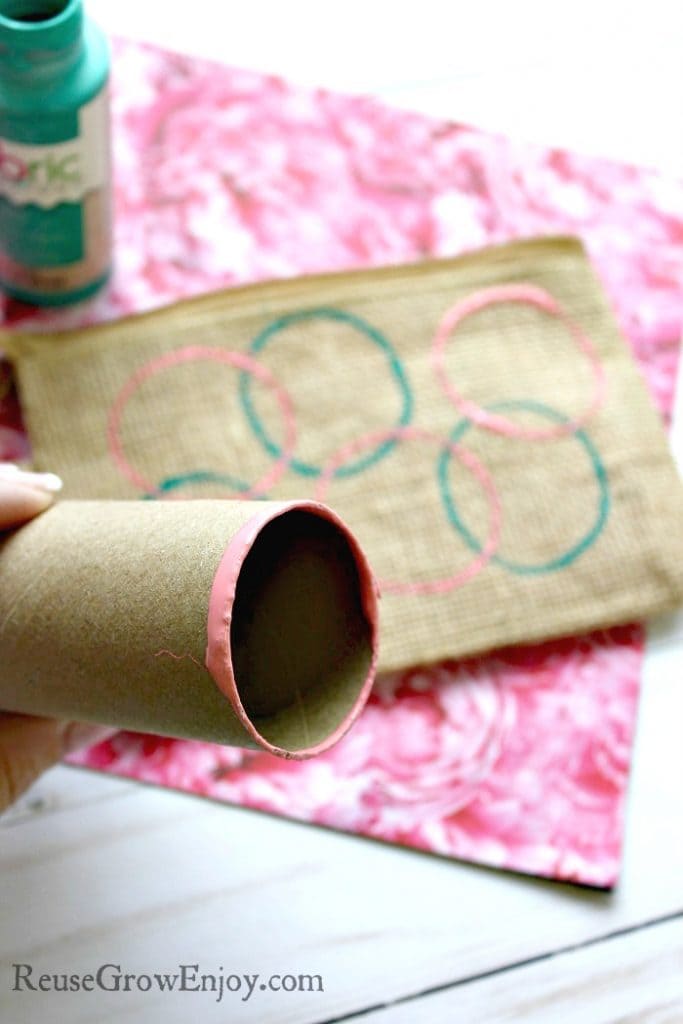 You will have so much fun making these clutches! You don't have to limit yourself to toilet paper tubes- get some fun stamps to use as well. But of course, toilet paper tubes are fun too, and the partygoers can bend them into their own fun shapes.
5. DIY Dipped Earrings by Moms & Crafters: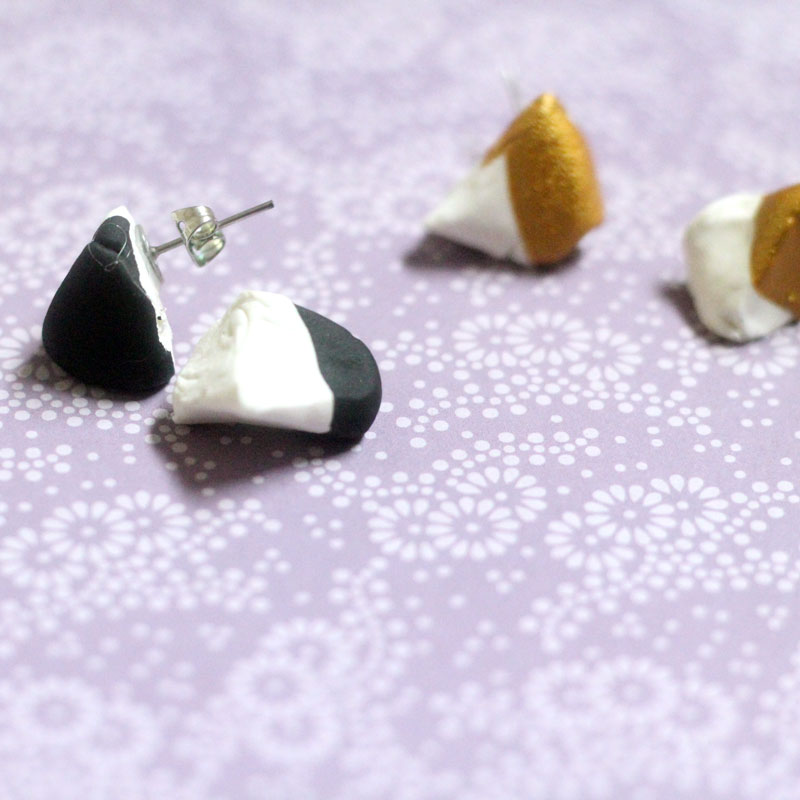 These lightweight earrings, made with air dry Sculpey clay, are easy to create!
They make amazing birthday party crafts for tweens and you can even send them home in little tins to fully dry. Your tweens will want to make them in every color!
6. DIY Mermaid Necklace by Creating Creatives: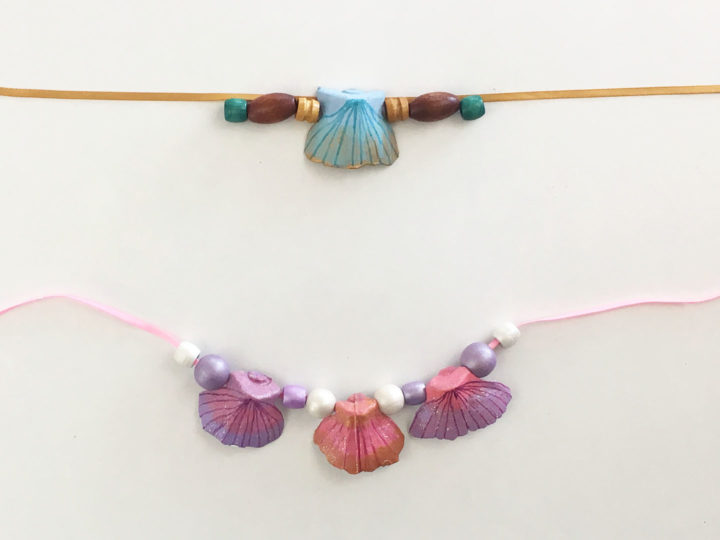 These gorgeous mermaid necklaces are made using natural materials, and are just so pretty to create and enjoy! They are the perfect birthday party crafts for tweens with a mermaid or other sea-focused theme!
---
Want to learn how to make jewelry out of anything? Get the book! It includes lots of cool birthday party craft ideas!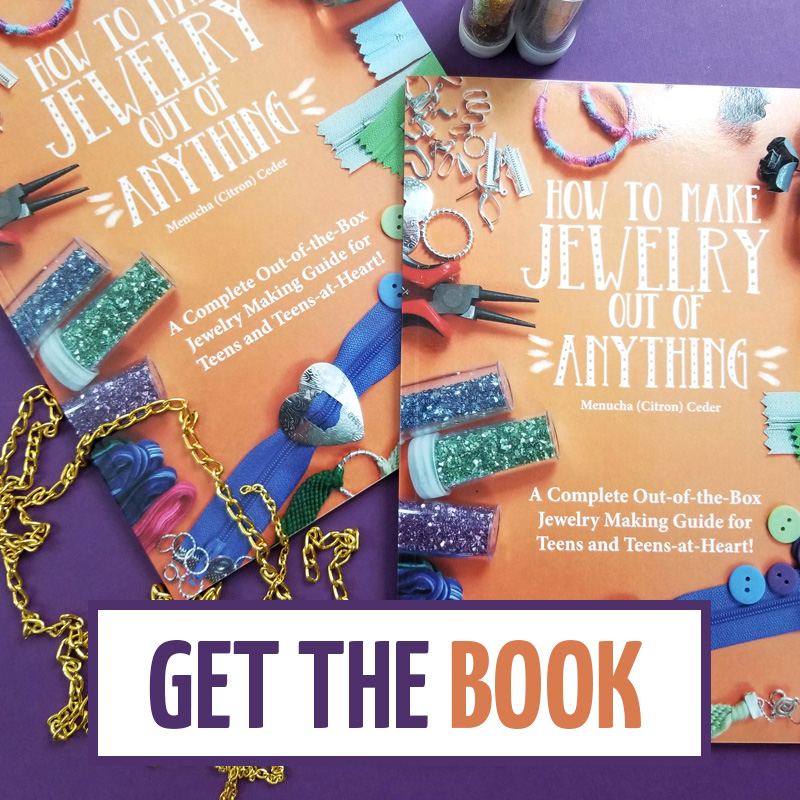 ---
Birthday Party Crafts for any Tweens – boys and girls!
Many of these birthday party crafts for tweens might look like they've been done by girls, but they can easily be "Made your own" so that boys will enjoy them too!
7. DIY Infinity Cube by Moms & Crafters: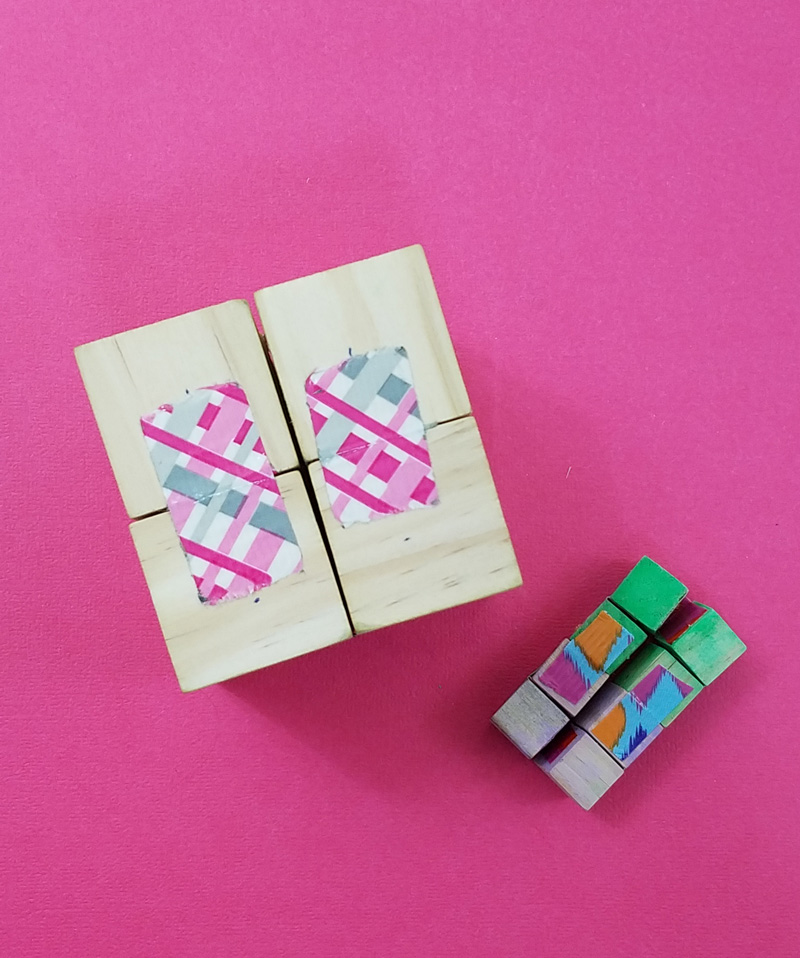 This infinity cube, made with small wooden cubes will make every tween at your birthday party so happy. They can put their original stamp of creativity, and carry it around in their pockets to fidget with at any time – quietly!!
8. Sparkle Tumblers by Sunshine and Hurricanes: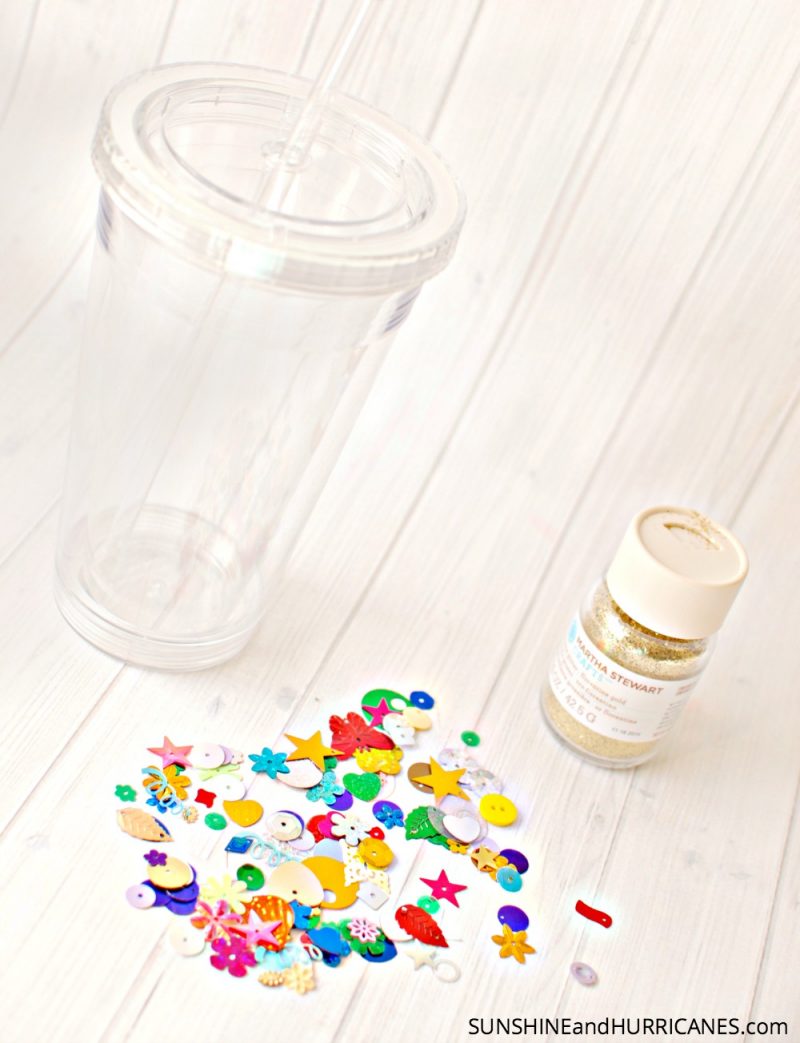 These sparkly tumblers are full of fun and sparkle and glitter- every tween's dream! It's easy and fun to make, and requires very little prep. Bonus: it's actually also a fun party accessory and will pair well with a soda station.
9. Decoupage Letter by Kennary: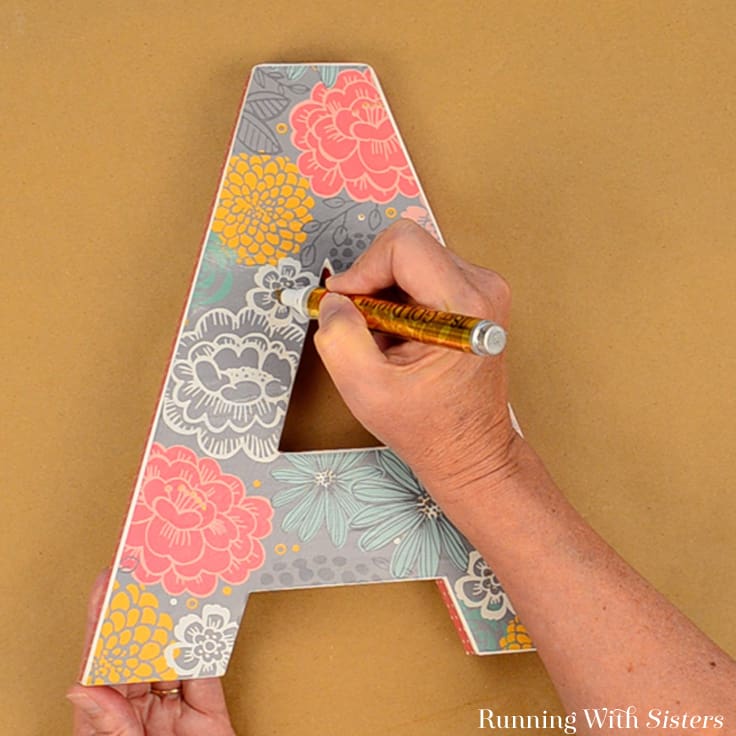 With some wooden initial letters (work off your invite list!), some scrapbook paper and mod podge, you're all set for this fun craft. Make it in miniature for a quicker activity!
10. Printable Cat Masks by Moms & Crafters:
These are not only super fun to color, you can also use them as a photo booth prop at your party once they're finished! Tweens love snapping those selfies so this isn't just a birthday party craft for tweens – it's a full-on activity for them!
11. DIY Dry Erase Board by Creative Green Living: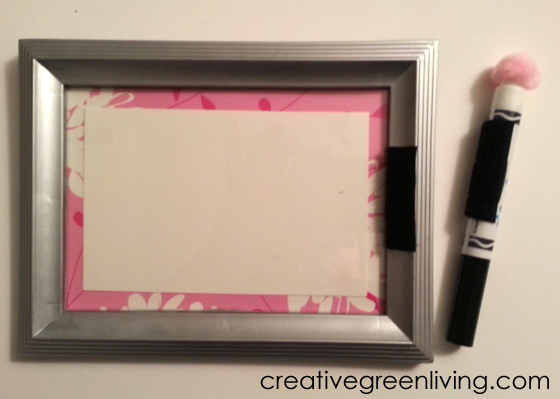 This cute dry erase board is easy to make and uses simple materials. It's a great take home memento after an equally great party. They can jot down homework, important phone numbers, or hand-drawn emojis to lift their own spirts.
12. DIY Tetris Magnets by Moms & Crafters: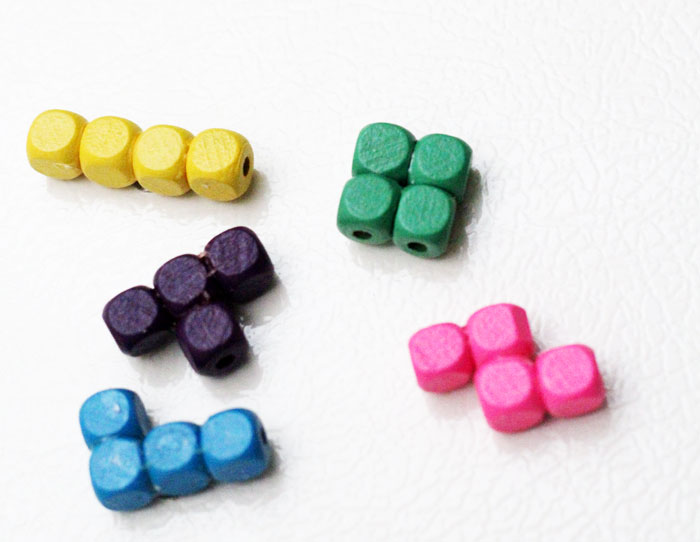 These magnets are so much fun to make! Kids can use them in their lockers and school, and it will always remind them of the fun they had making them at your party! If you're throwing a game-themed birthday party this is perfect, but either way, tweens will have a lot of fun with this craft.
13. Painted Rock Photo Holder by Buggy and Buddy: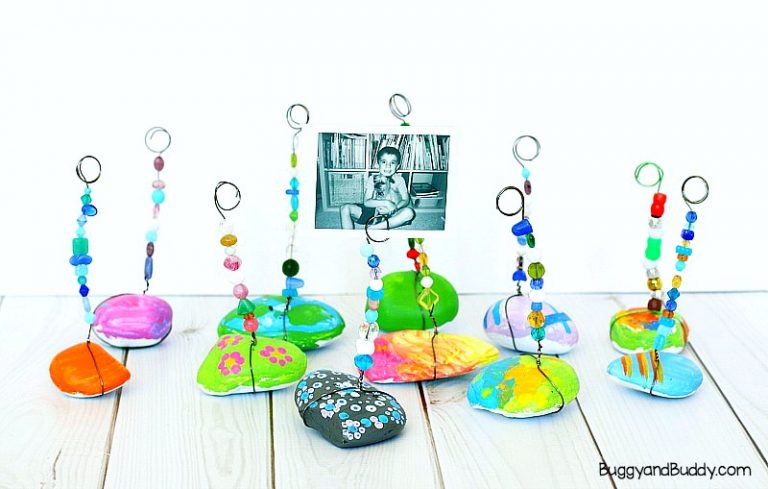 I love how creative these painted rock photo holders are! There is an endless amount of room for individuality and they're something every tween will love displaying on their bedroom dresser!
14. DIY Bookmarks by Moms & Crafters: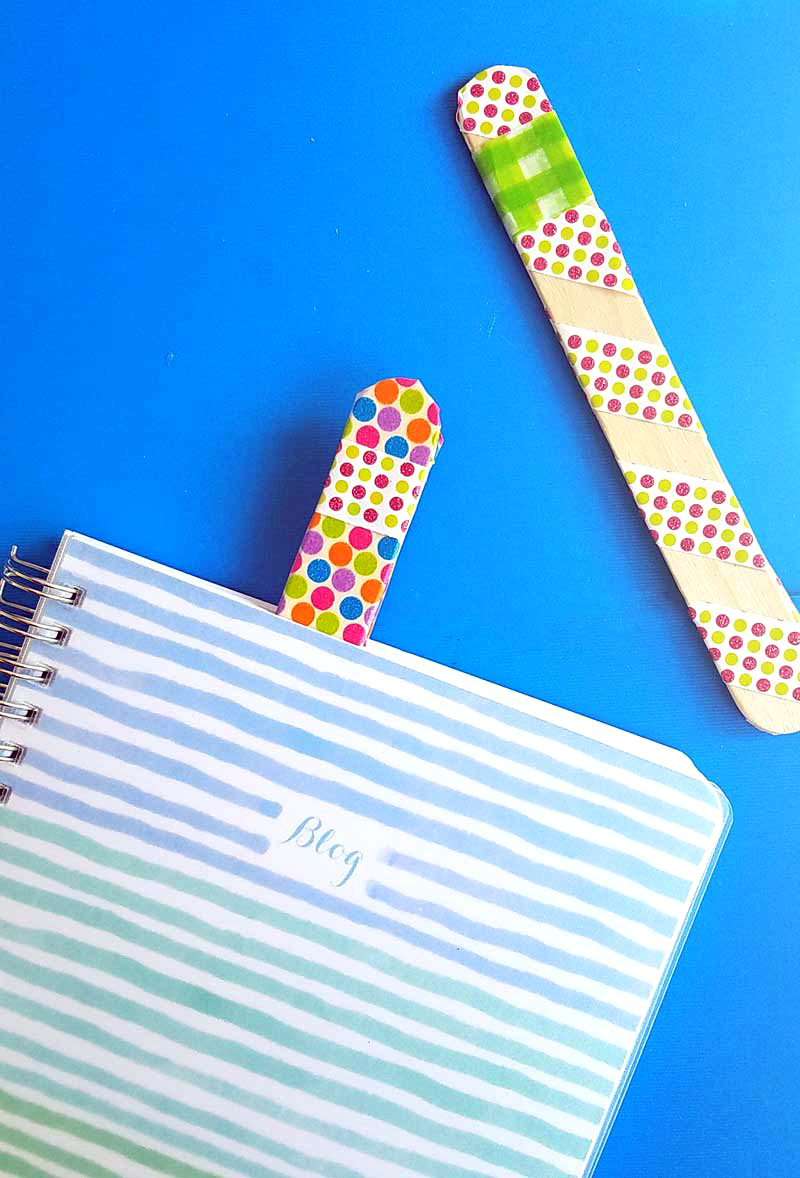 These bookmarks made of craft sticks are easy to make and each one will be unique. They make a great craft for a birthday party! Since you can set out scores of washi tape in any color or pattern, they super easy and fun birthday crafts for tweens to make a few and NOT make a mess.
15. Confetti Dipped Party Cups by Mod Podge Rocks: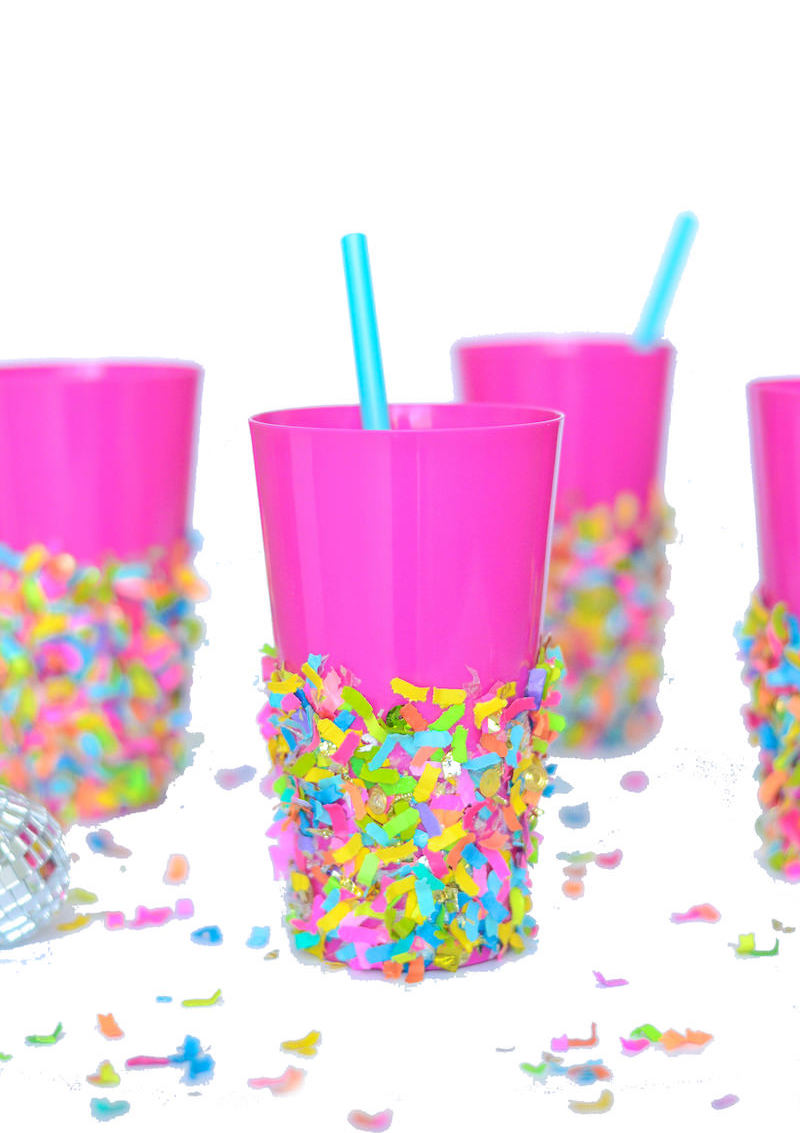 Participants can create these super fun confetti dipped party cups to drink punch at the actual party, or to take home. Confetti is one of my favorite biodegradable glitter alternatives so this is an amazing party craft idea!
16. Hashtag Magnets by Moms & Crafters: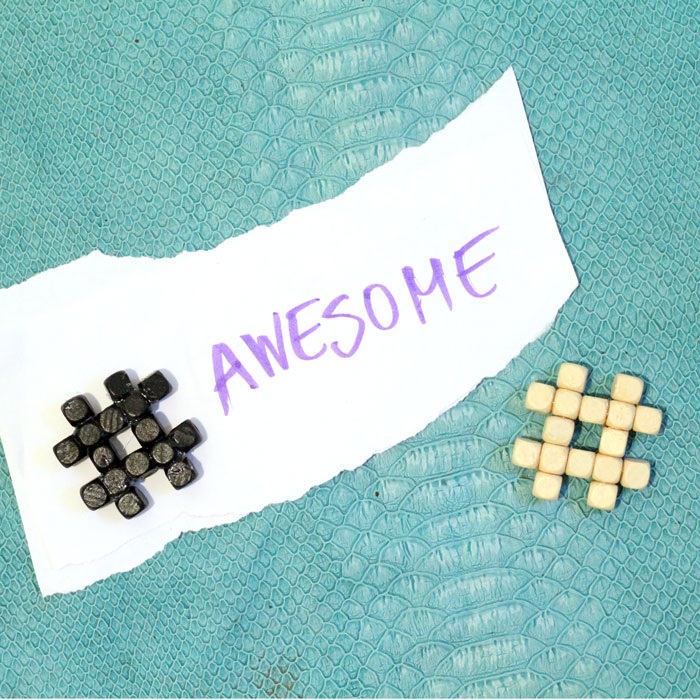 A take on the Tetris magnet craft, these hashtag magnets are perfect for the hashtag era we live in! Kids will love using these in their lockers at school or the kitchen fridge.
17. DIY Stone Pendants by Red Ted Art: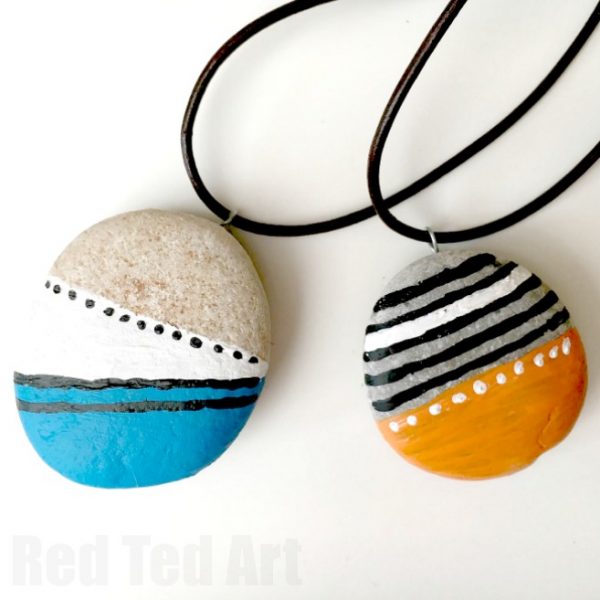 These stone pendants look way more complicated than they are! Kids will love using their imagination to make the prettiest pendant at the party. They are a super cool functional play on rock painting, which is very popular among tweens.
18. Painted Seashells by Moms & Crafters: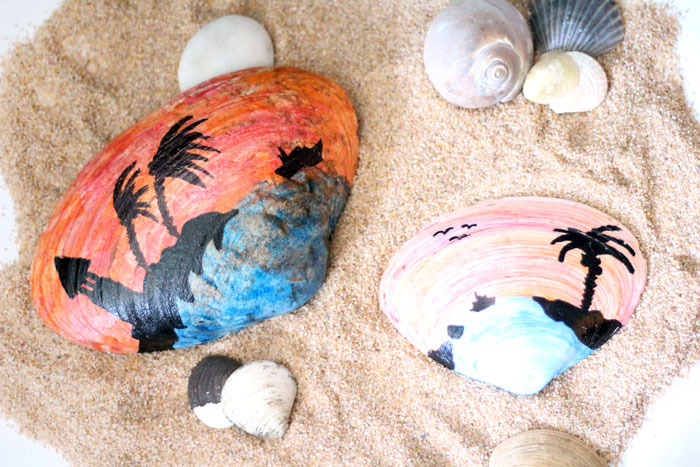 These sunset painted seashells are beautiful and artsy. It's the perfect craft for a birthday party for teens and tweens! It plays on the popularity of art parties and rock painting with a new twist.
19. Puzzle Pins by Mosswood Connections: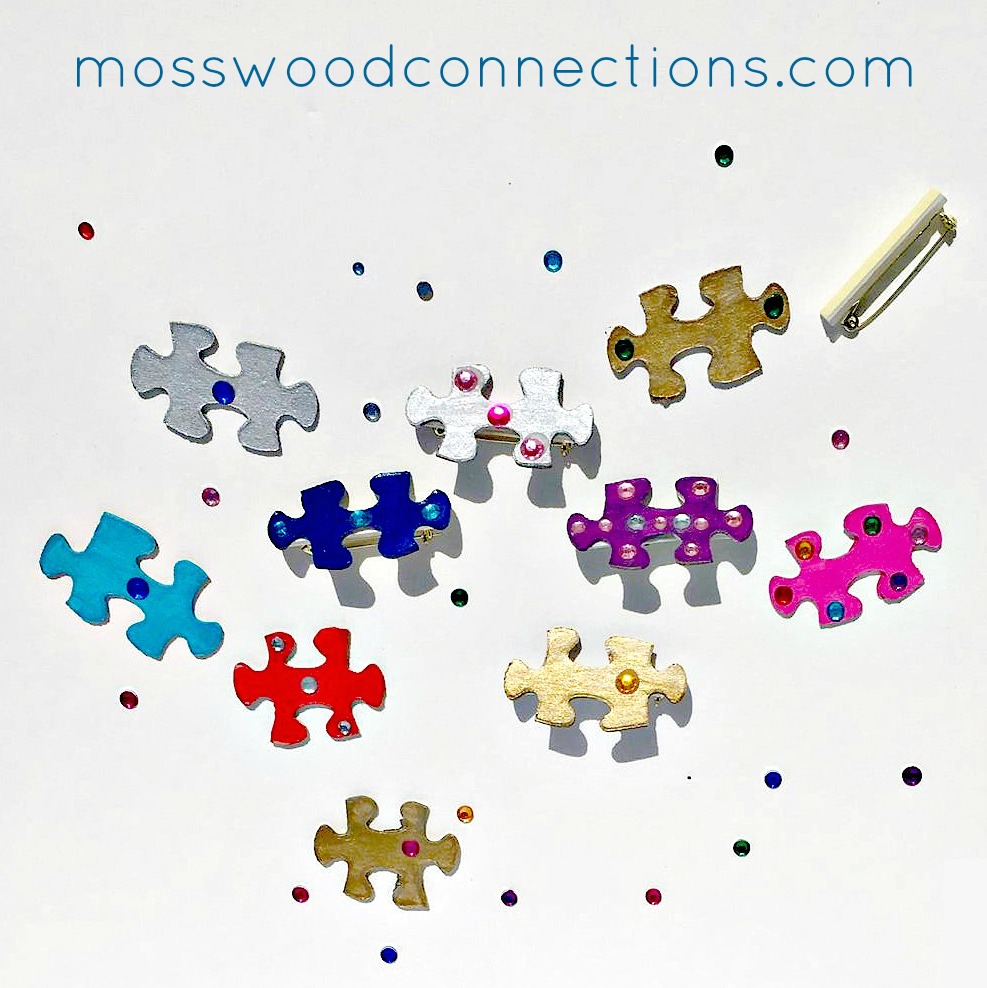 These glitzed up pins are so sweet! You can upcycle puzzle pieces from old puzzles. The kids can turn them into buttons for their backpacks or blinged-out pins for their denim jackets (or am I talking too much like a '90's girl?!)
20. Zentangle Rocks by Edventures with Kids: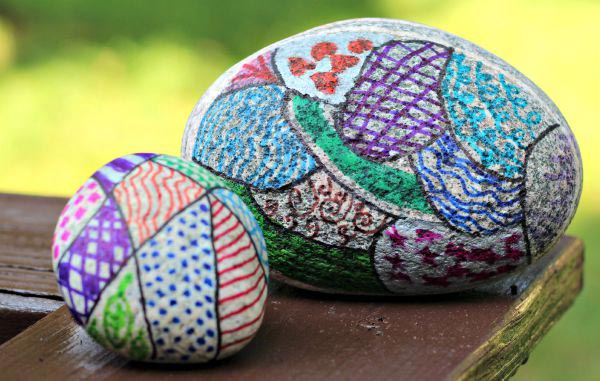 Art prompts are also perfect tween crafts to do at birthday parties. Drawing fun doodles on rocks is so open-ended but has enough direction to work.
21. Fringed Magnetic Bookmark by Moms & Crafters: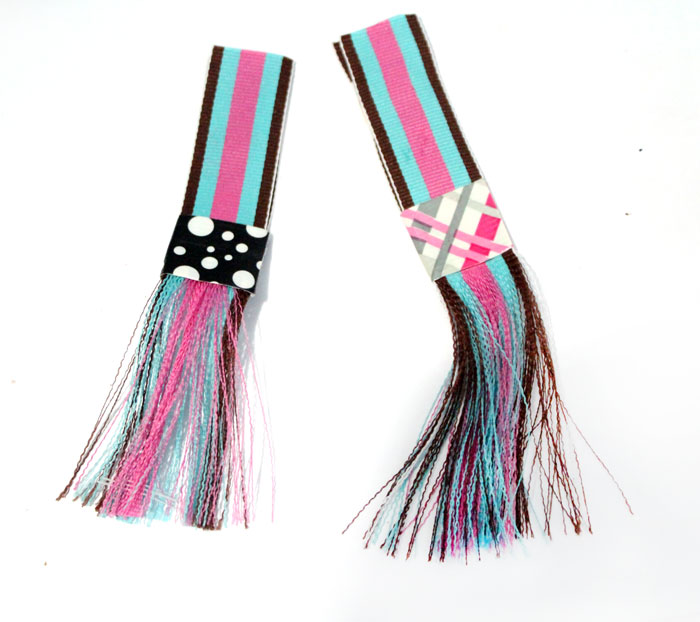 These bookmarks are practical and easy to make, and the fringe adds a fun element! It's a great way to use up all your ribbon scraps and leaves all the creativity up to your crafting tweens and teenagers!
What are your favorite birthday party crafts for tweens and teens? Comment below!