Craft an adorable clothespin dragonfly with a fun bonus fine motor element! These are so fun for spring or summer and a great addition to our clothespin crafts. This post contains affiliate links.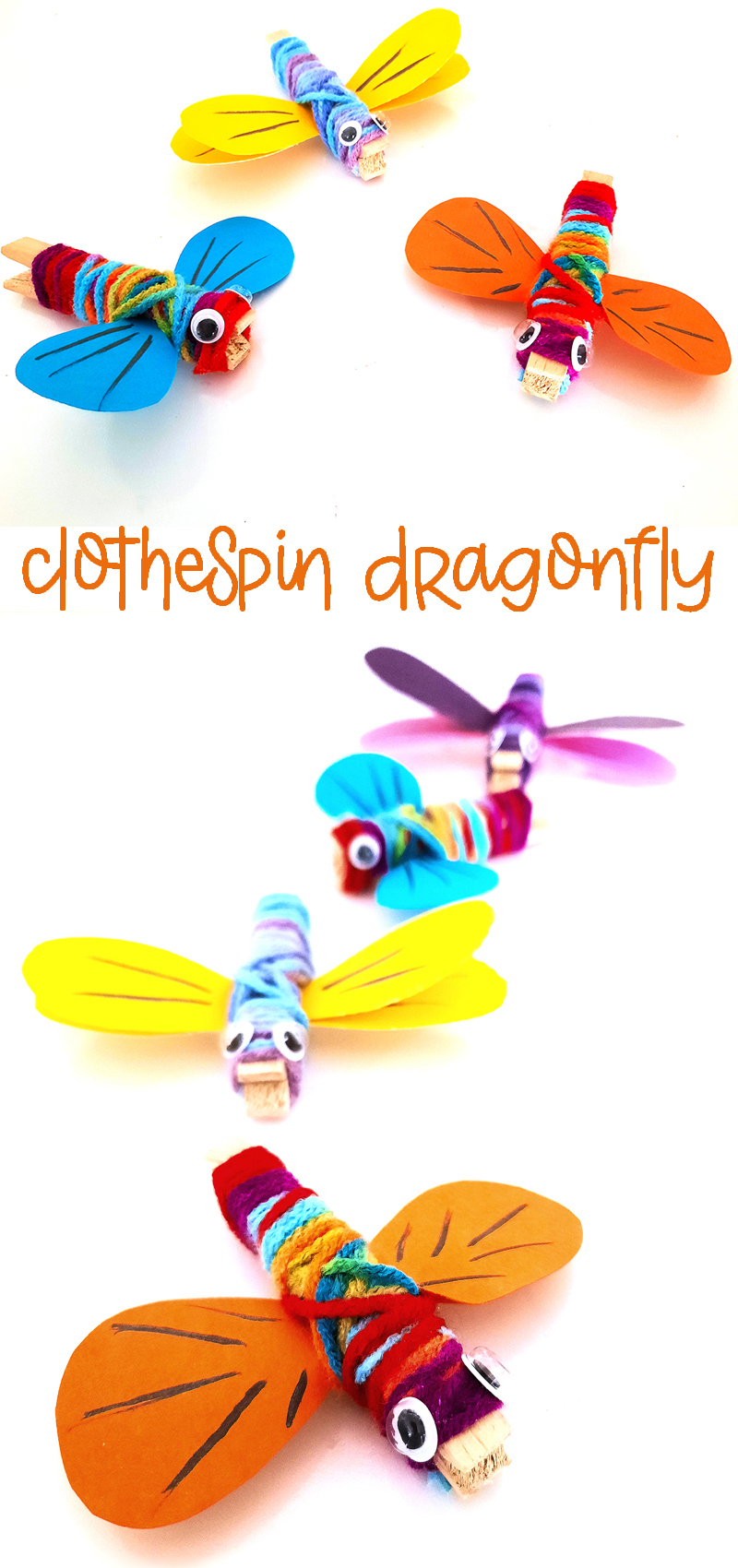 These bright and colorful clothespin dragonflies are SO incredibly cute and they are fun to make too!
My favorite crafts for kids are the ones that they can use as toys after making them. Not only do they get to enjoy the craft process, the fun doesn't end! These cute dragonflies are exactly that type of craft.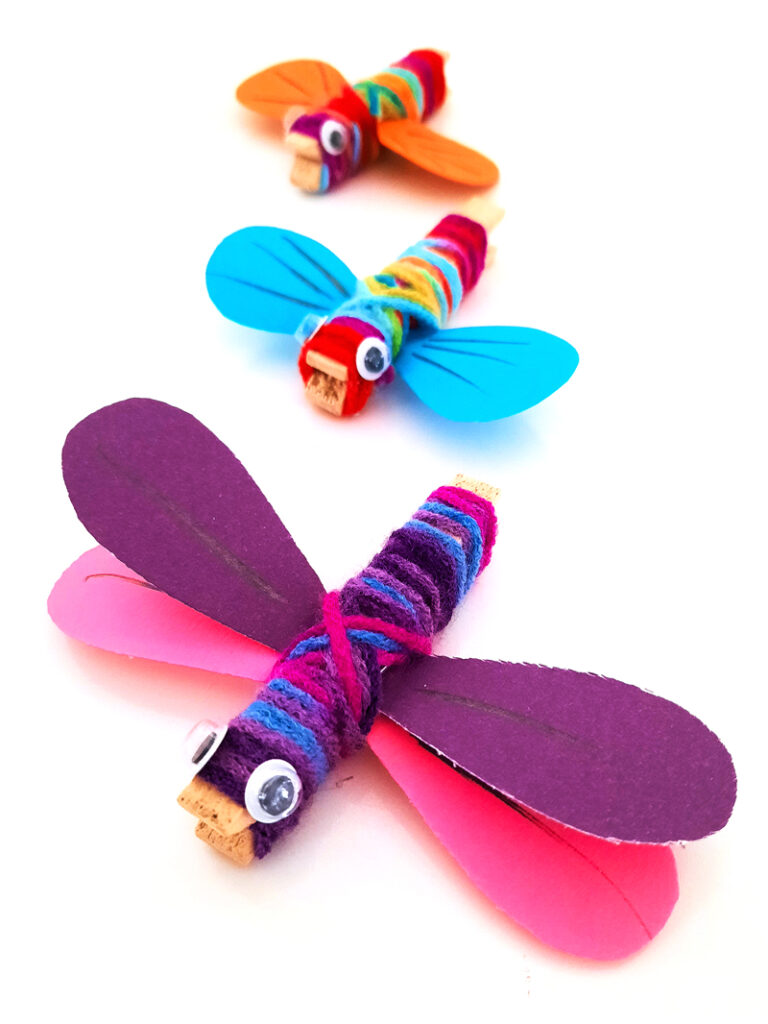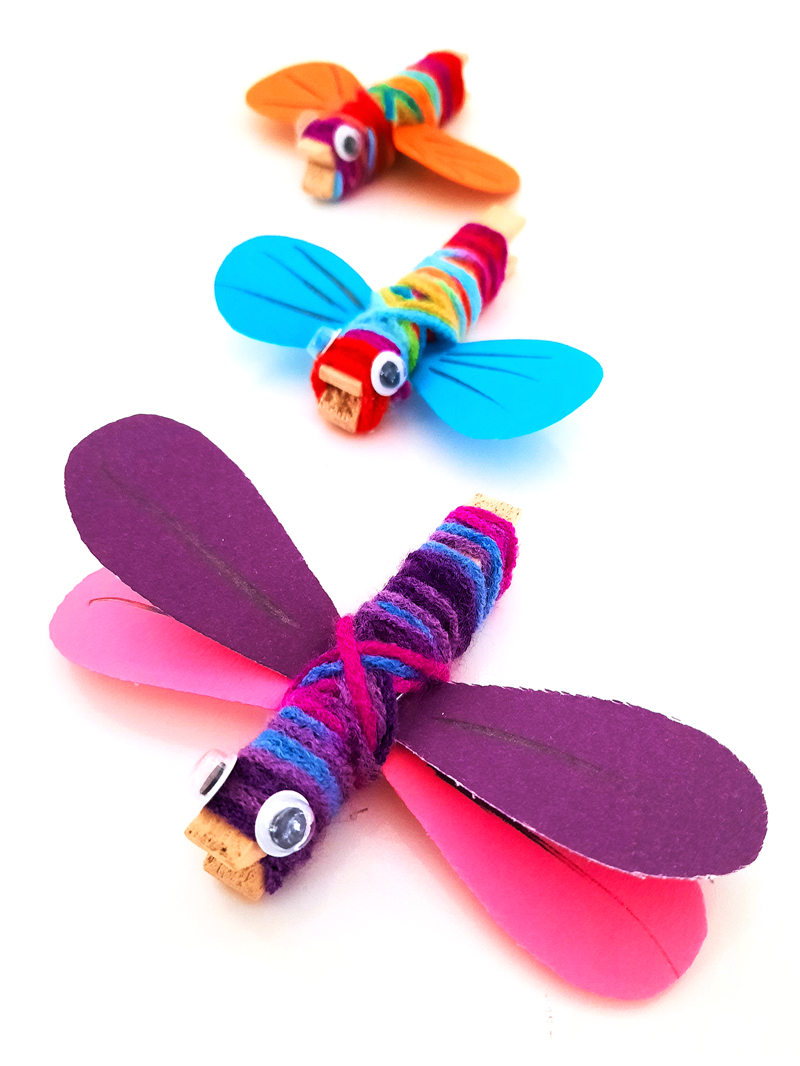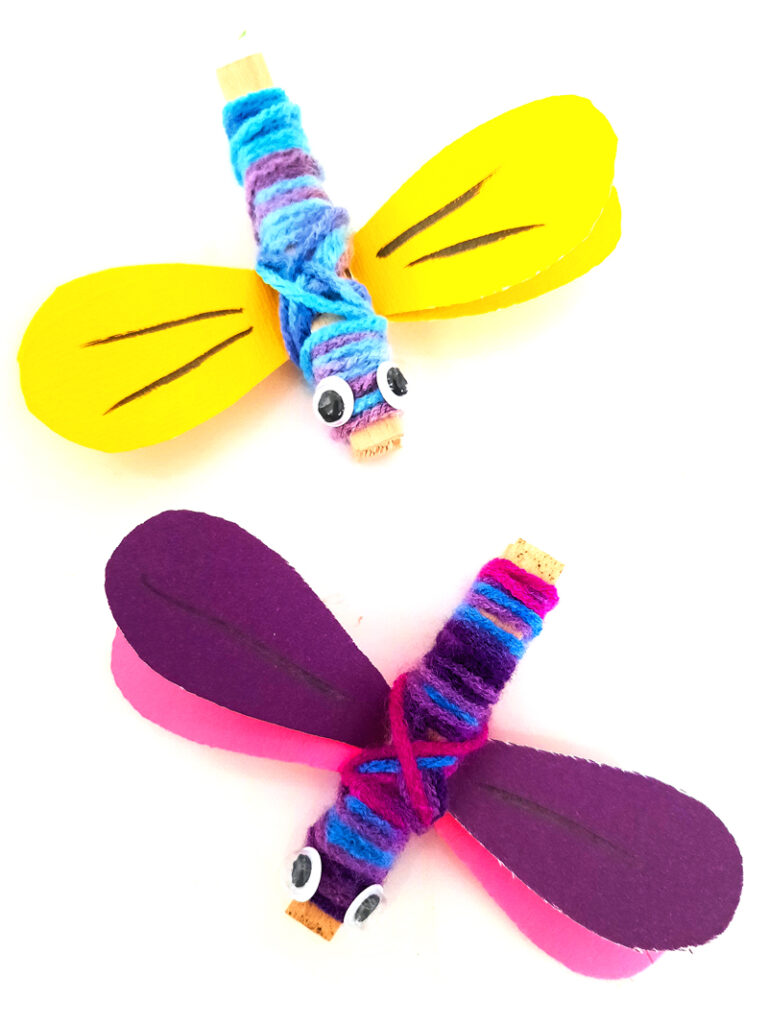 Kids can use them as figurines or puppets in their imaginative play. You can also put them to use by attaching strong magnets (keep away from kids as they are EXTREMELY dangerous if swallowed) and using them to hang up other artwork or important messages on your fridge or another magnetic surface.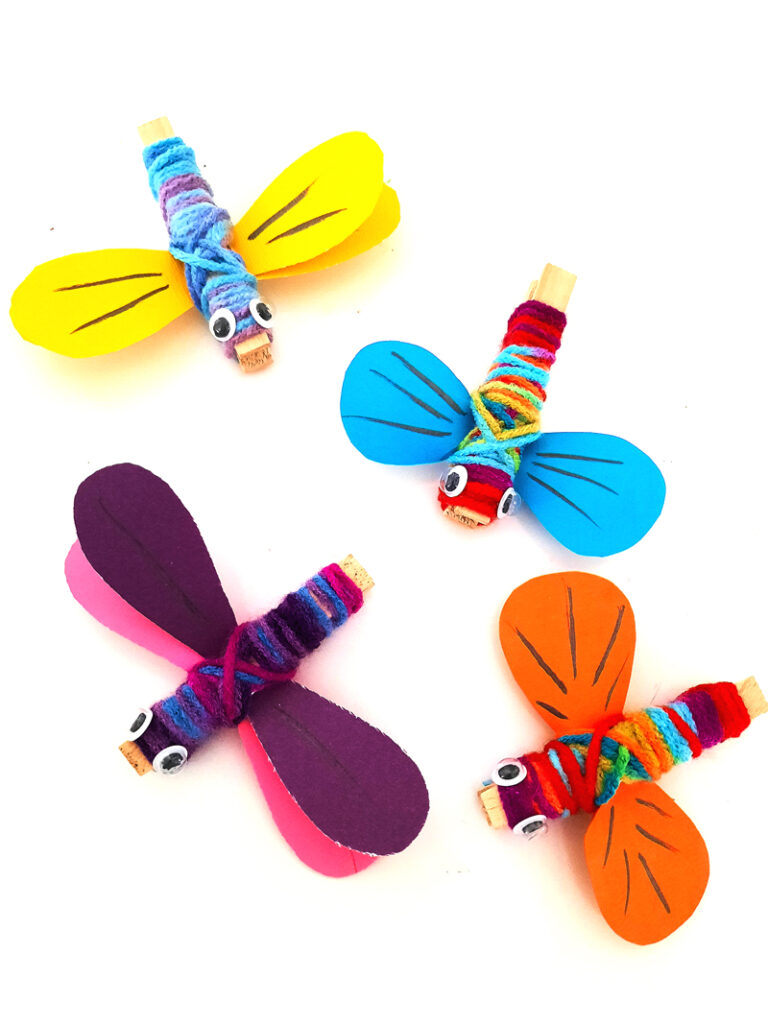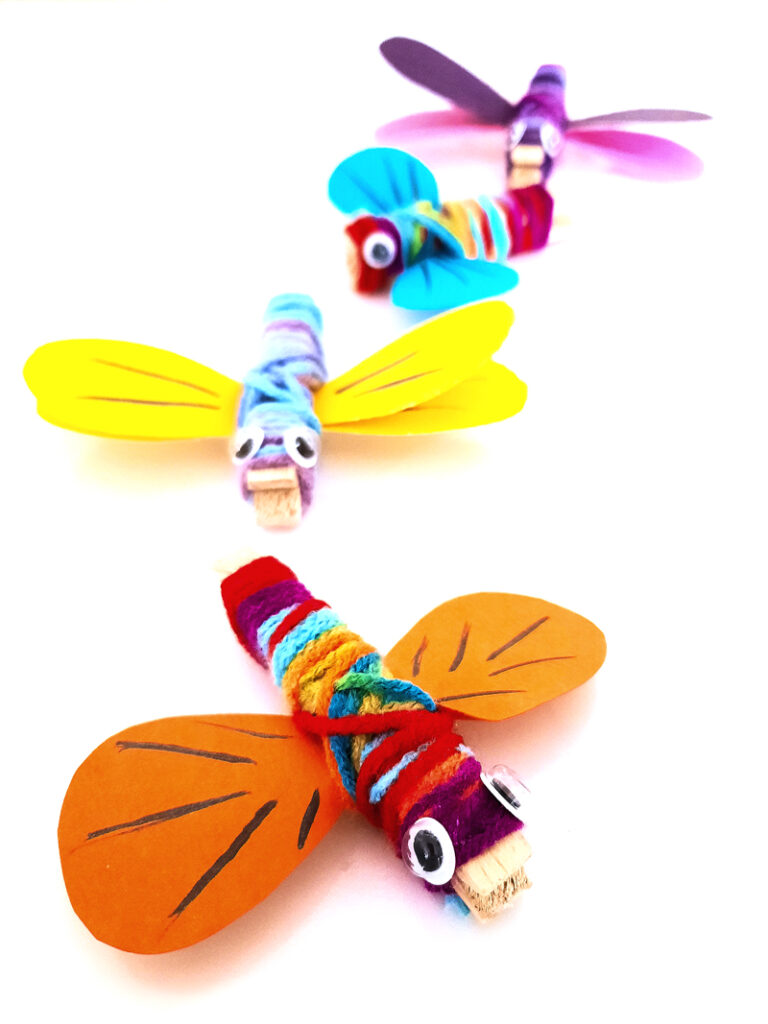 Another great thing about this craft is that it's simple enough for even very young children. At the same time, it introduces (or practices, if they've done it before) yarn wrapping, a totally different fine-motor skill than the usual coloring and gluing that most "simple" crafts stop at.
It's relaxing and low-stress, there's really no risk of messing anything up, but we're still using our pincer grasp and coordination to make it happen. That's called winning at any age!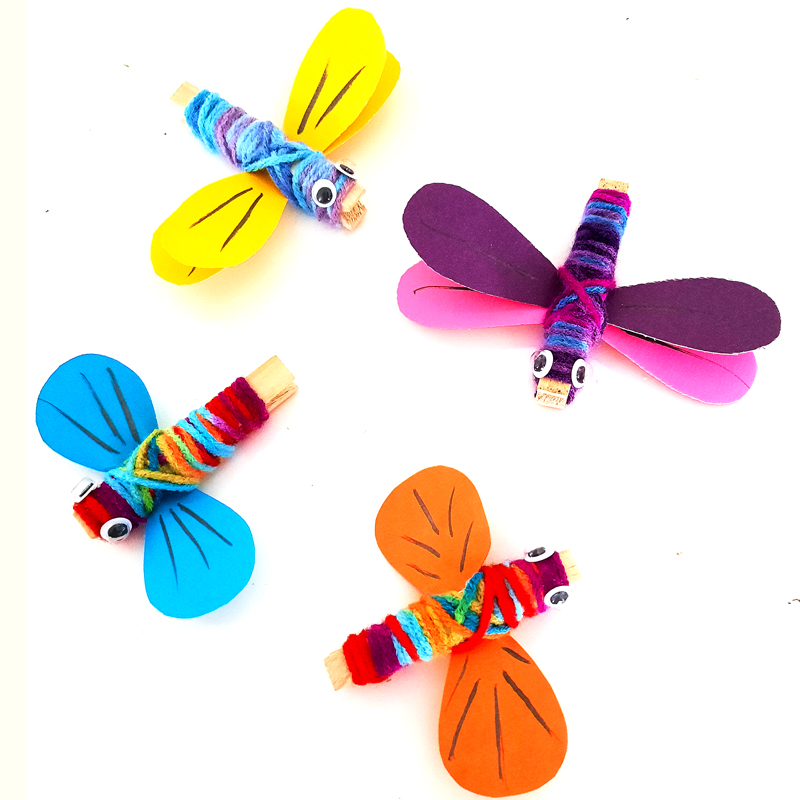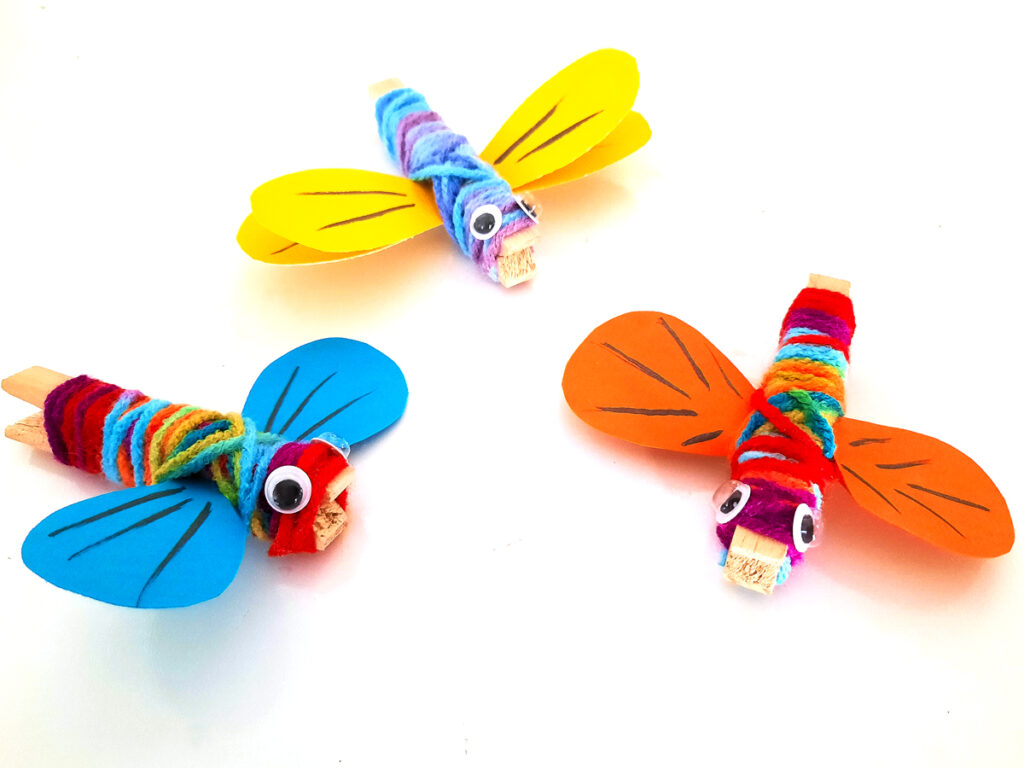 You can use any type of clothespin for this project. Since the yarn will be wrapped around the whole thing, it doesn't matter whether it's made with a spring or just a peg. A peg may require a bit more gluing as you go along.
You can even use translucent materials like plastic dividers or colored vellum to make insanely cool wings.
Ready to get started? Spring in and make some clothespin dragonflies with me!
What you'll need
How to make a clothespin dragonfly
1. Print the template for the bug wings and cut them out. Trace the wings onto colored cardstock and cut out. Alternatively, you can print them onto printer cardstock in the first place. Or, print on white and make it colorful yourself! You can use one set of wings per bug, or you can layer them for a more interesting effect. (Fun fact: Real dragonflies always have 2 pairs of wings, but we like to keep the base craft as simple as makes sense.)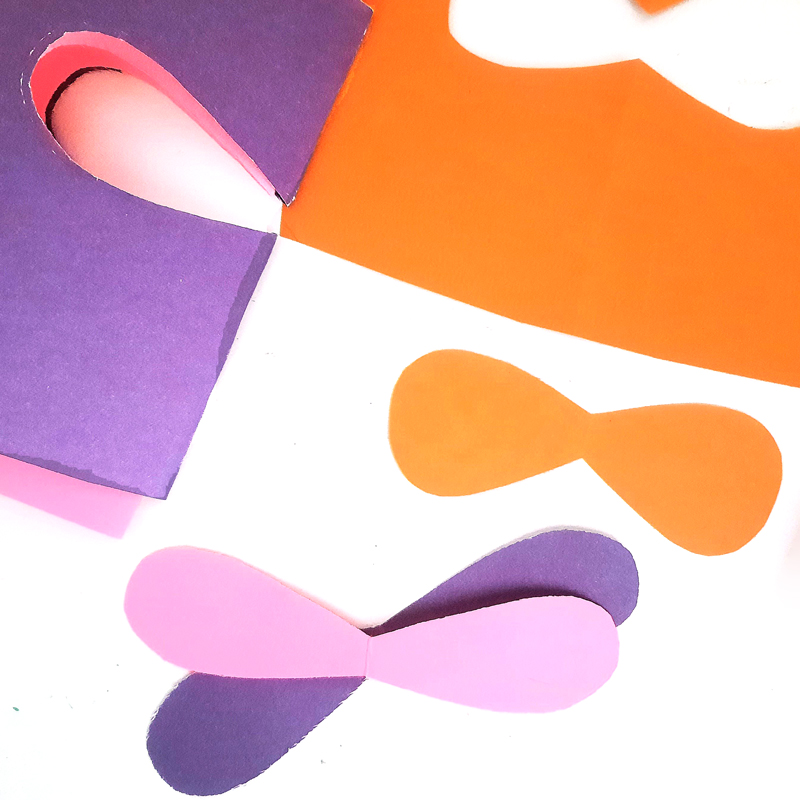 2. Use a marker to draw veins on the wings.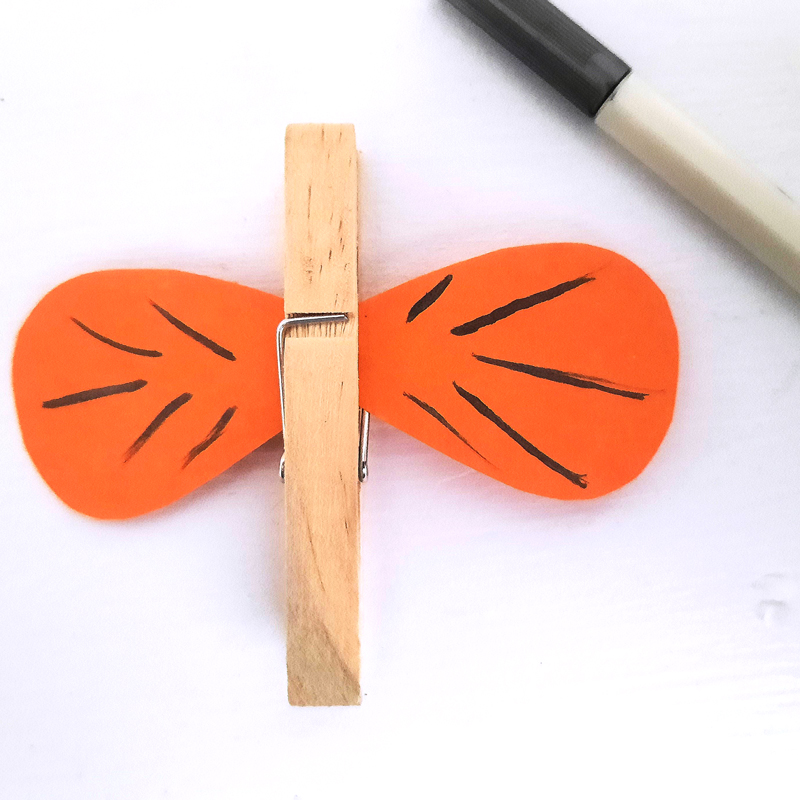 3. Clip the wings into your clothespin. You can use a dot of glue to help them stay in place.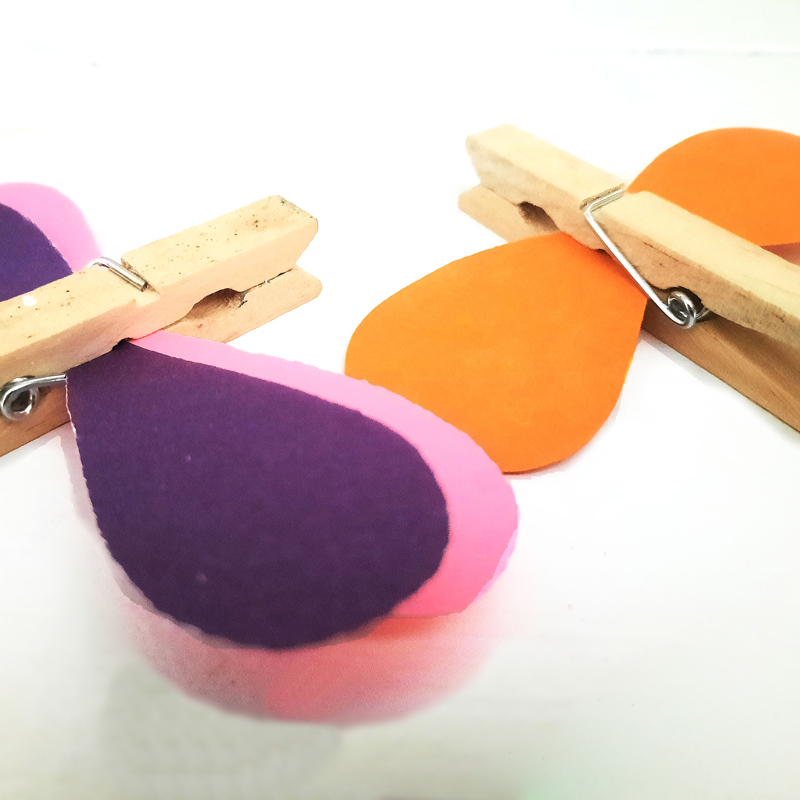 4. Cut a long strand of colored yarn. Clip one end into the clothespin.
5. Wrap the yarn around the clothespin over and over to cover the clothespin with yarn.
6. When you get up to the wings, wrap the yarn diagonally, creating an "X" shape allowing the wings to stick out from the sides.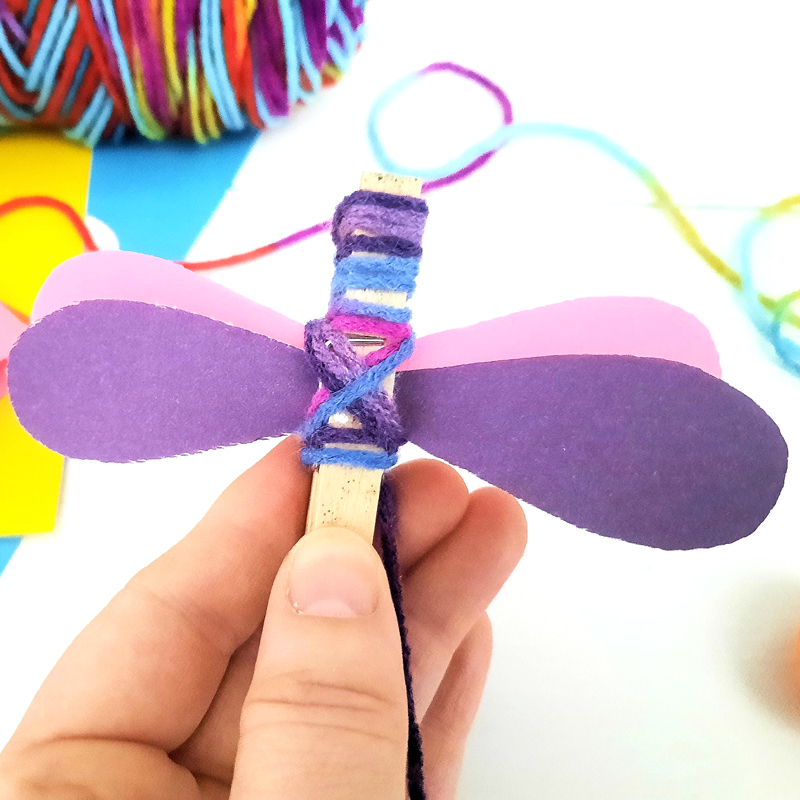 7. Continue wrapping until the entire clothespin is covered.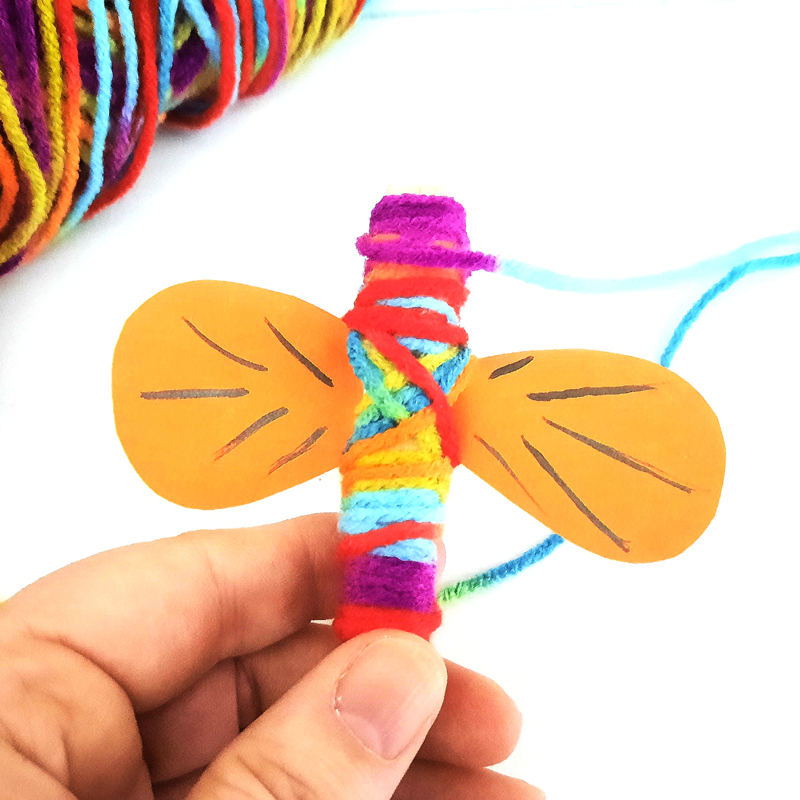 Use glue to secure the end of the yarn. You can try tucking it into the clothespin first, but you'll want to use some glue to keep it there in any case.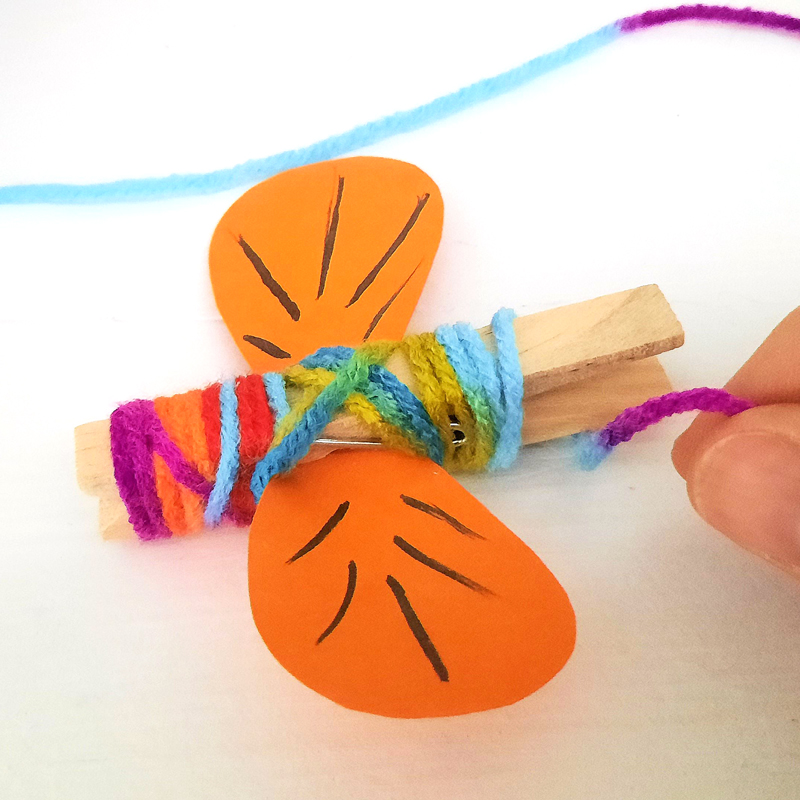 8. Glue a wiggly eye to each side of the head.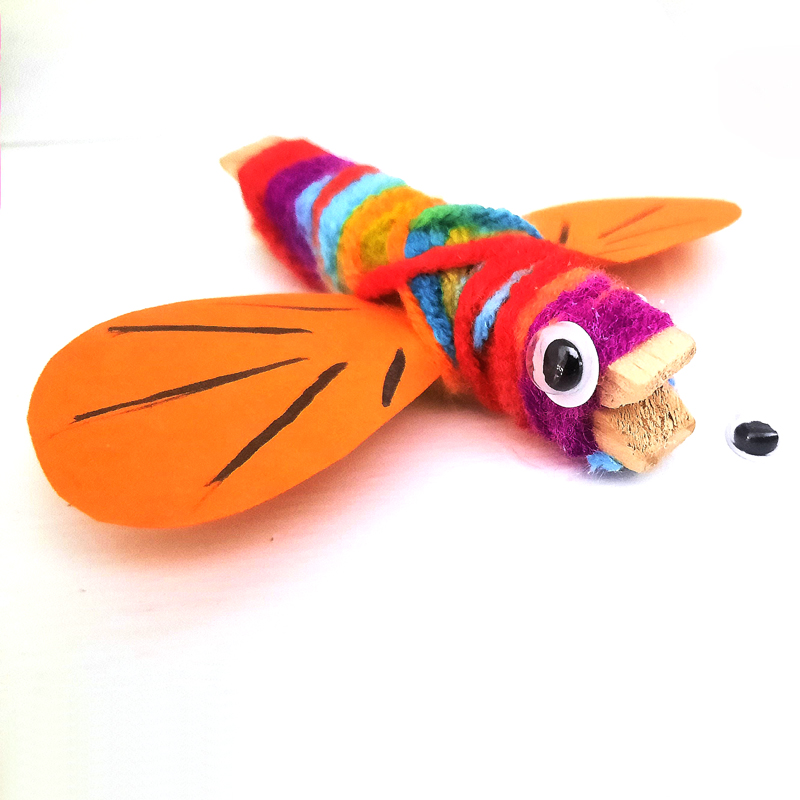 You're done making a clothespin dragonfly – or a single-winged bug!
Take some more clothespins and the most colorful yarn you can find to make a whole swarm. The more the merrier! You can't say that about bugs too often.