Learn how to make CD Mosaics to use up those old recordable – or backed up – discs! When you're done, check out this fun list for more things to make with CDs and DVDs. This post contains affiliate links.
---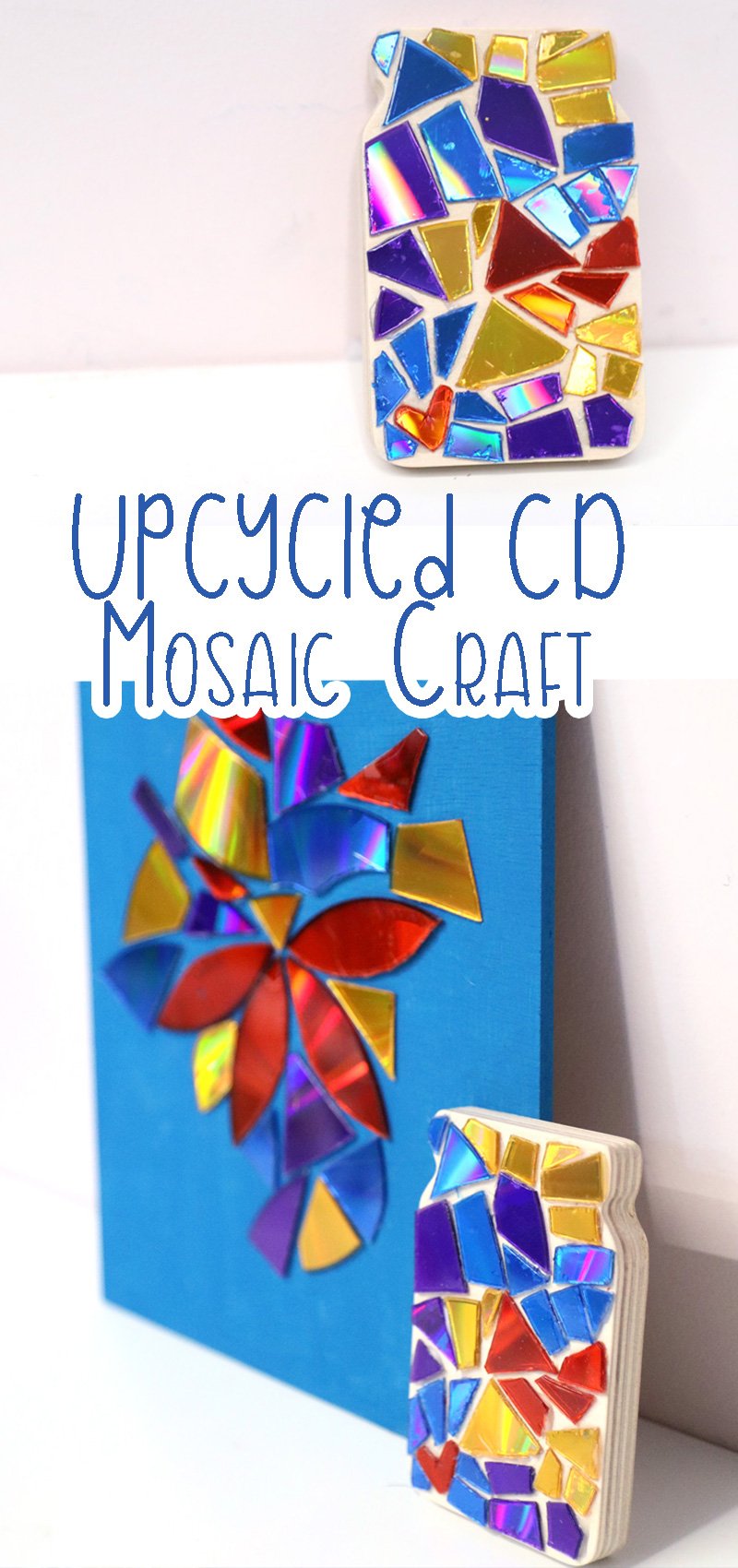 One of my favorite things to do with old CDs is to make CD Mosaics. This can be done on a very simple level – or as a grand art project! People use CD mosaics to decorate large surfaces such as end tables. But for the purpose of this beginner tutorial, we'll be sticking to small art projects.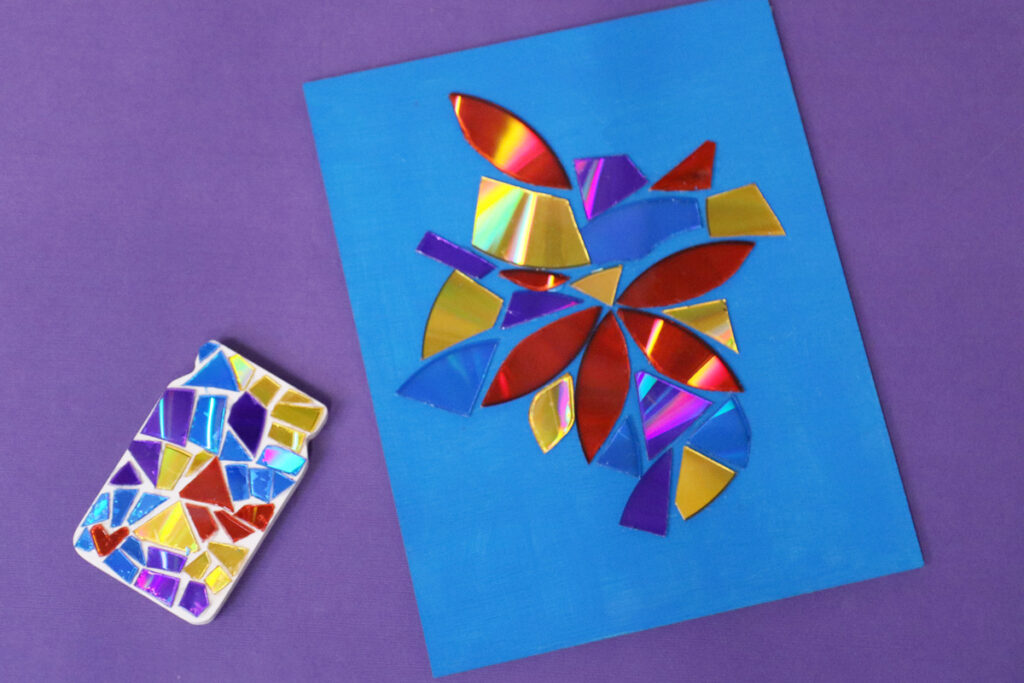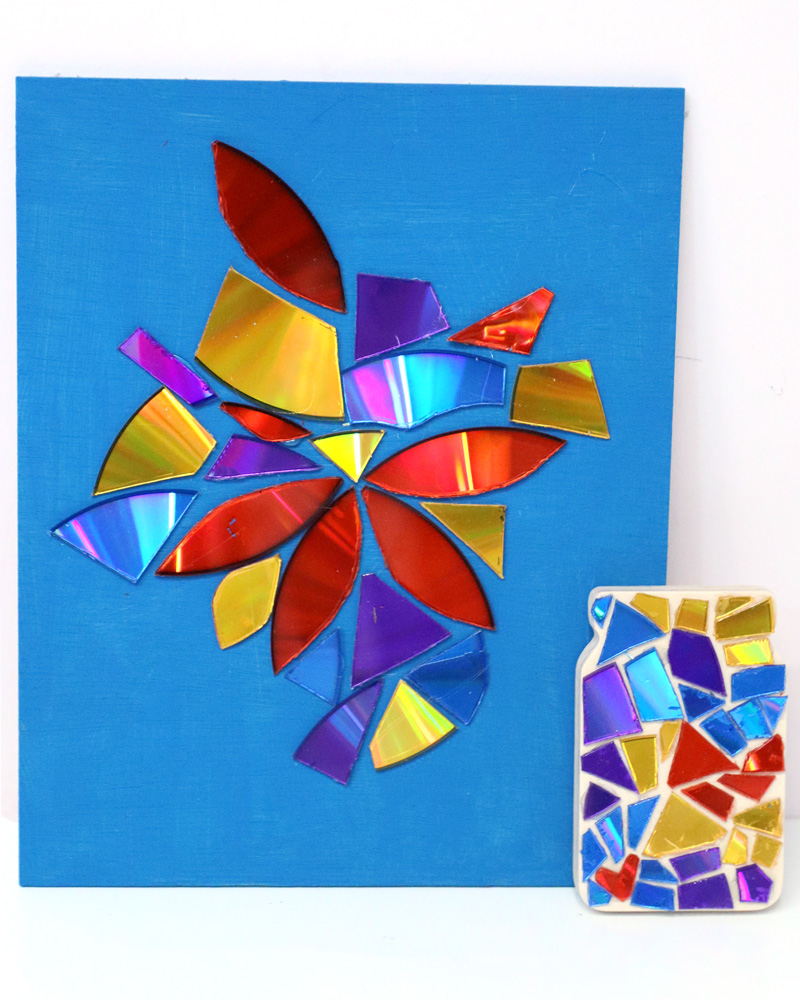 For starters, you'll want to learn how to cut CDs and DVDs for crafting. This tutorial will show you how to cut it to size and shape, including some of the fun shapes I used within this tutorial.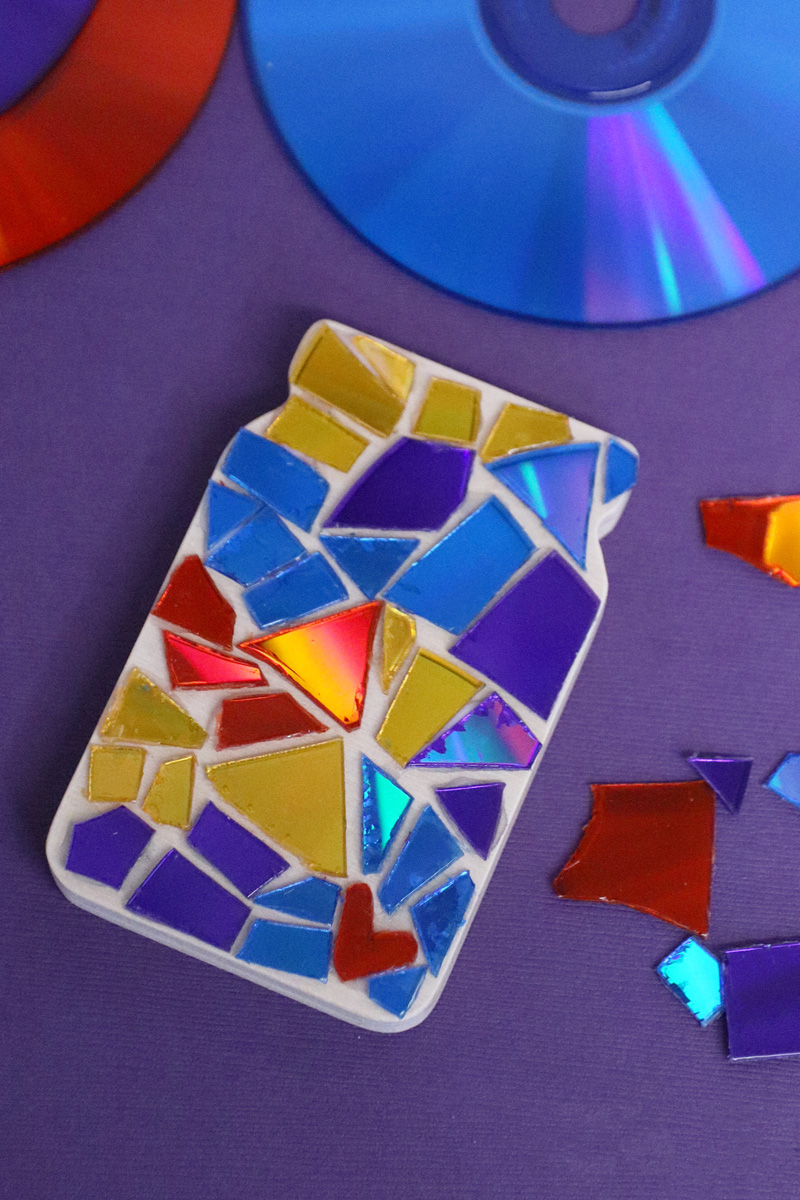 Learn how to make CD mosaics two ways
To demonstrate this craft, I created two versions of CD mosaics. One is an art canvas and one is a wood chunky. The chunky can also be used as a coaster for drinks.
On both, I started with a shape. The canvas has a focused design, starting with a floral center. I didn't fill the whole canvas, rather, I created a more centralized piece of art.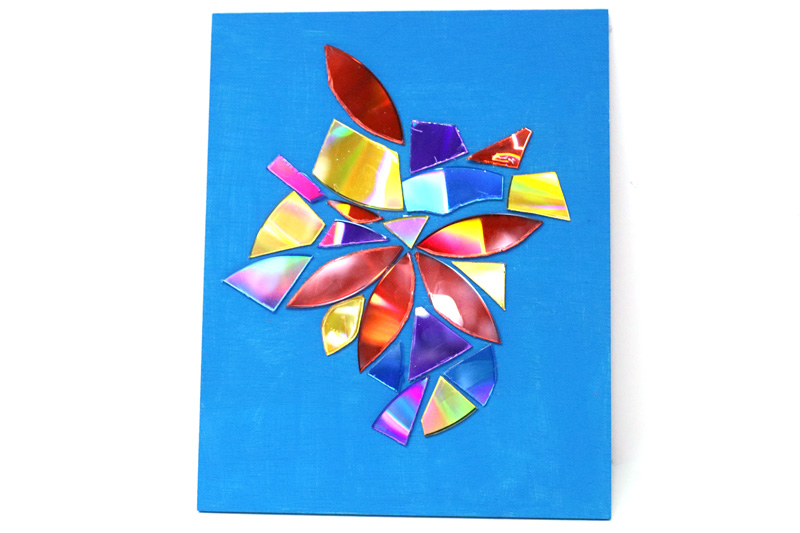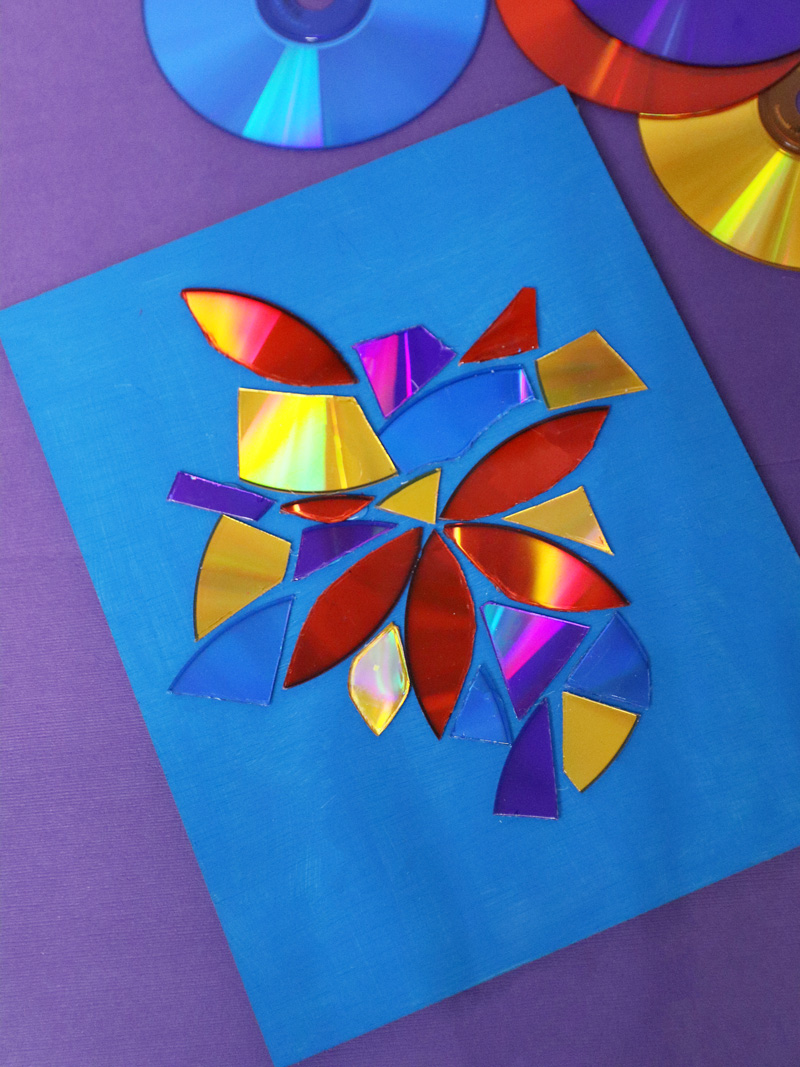 The mason jar has a little heart on the bottom left corner and I built around it. I filled the whole thing. I left the background as a wood base. One day, I'll try coating it with resin but for now we'll leave it as is!
These pieces were cut much smaller. I trimmed them a lot to fit within each other. It was really fun to put this together.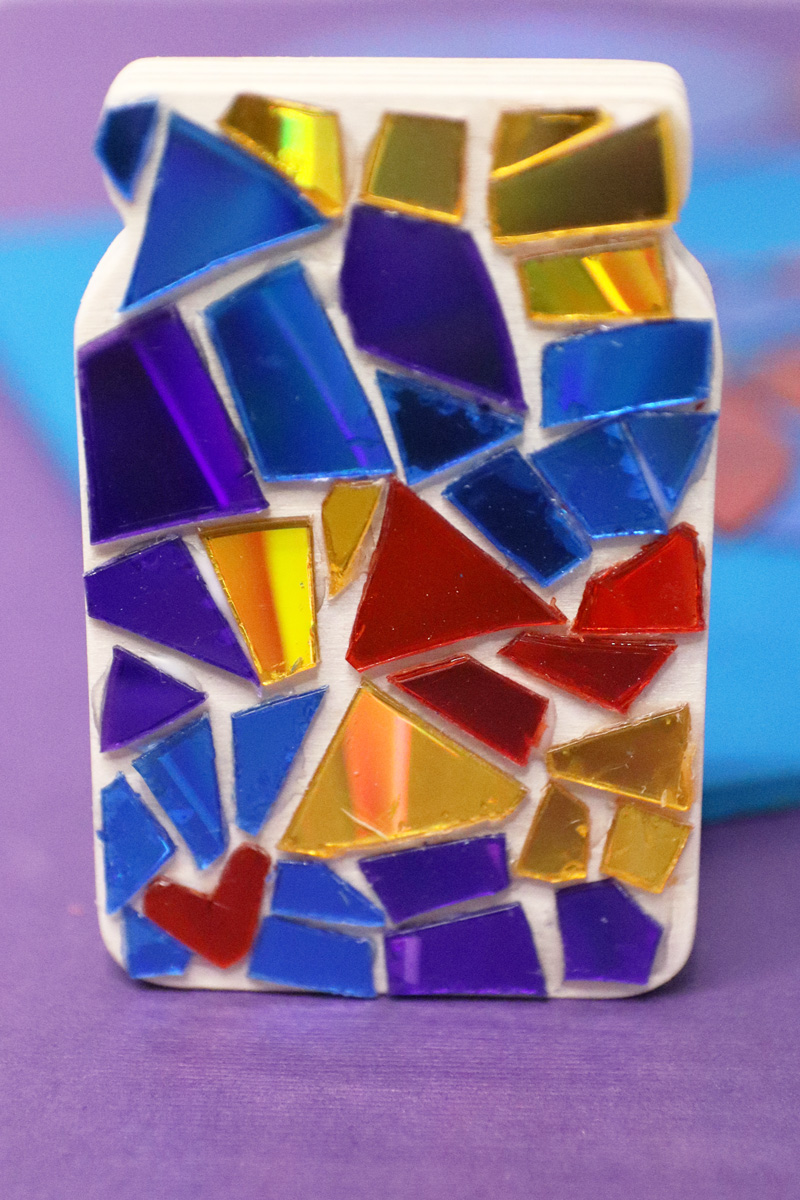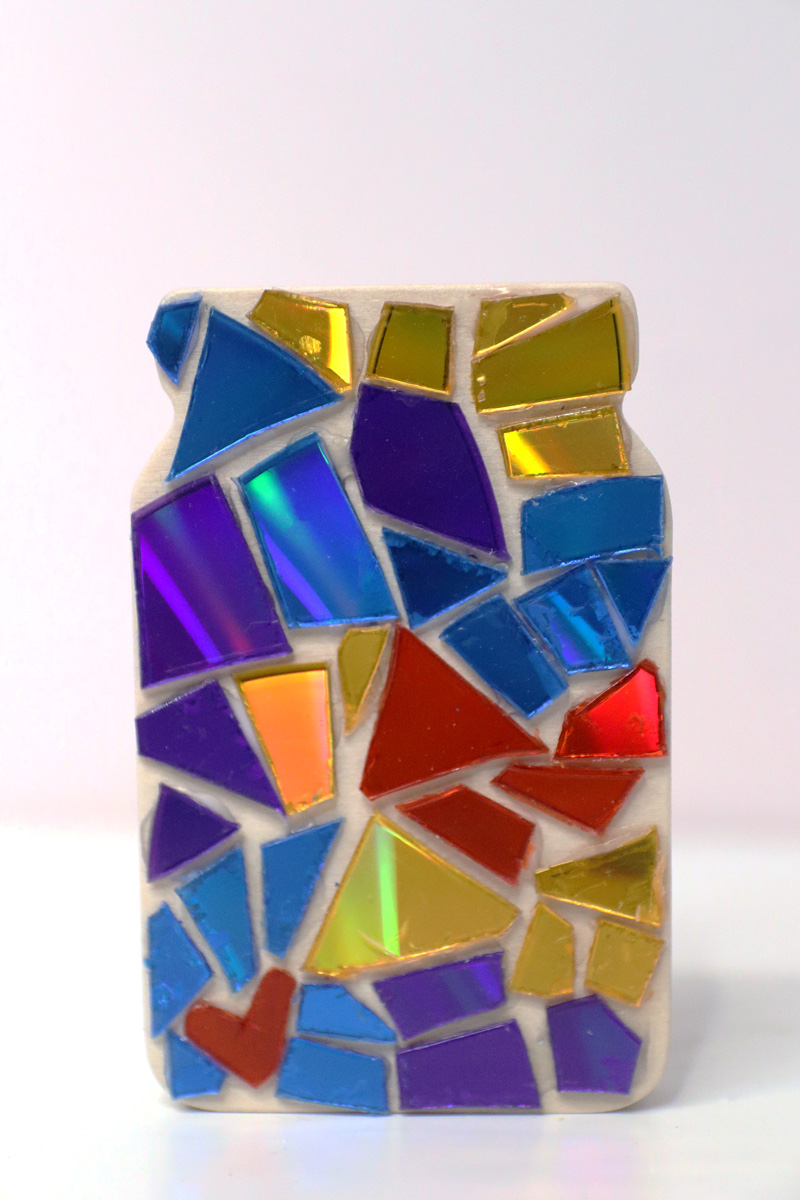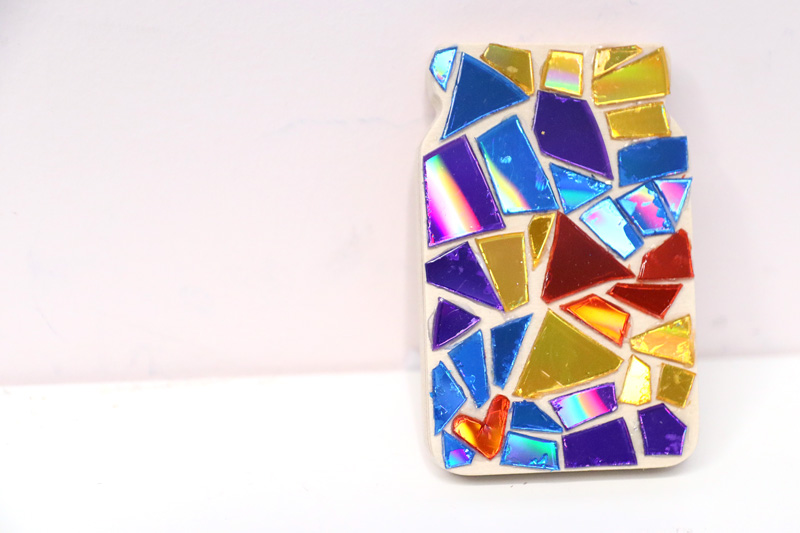 More ways to try making CD Mosaics
There are so many things to do with CD mosaics! Decorate treasure boxes. If you're really ambitious, cover refurbished furniture surfaces. Do your mosaics on acrylic panels and tun them into suncatchers.
You can even use a full CD as your base!
CD Mosaics makes for a fantastic art project for kids. The edges aren't really sharp – don't do this but if you take one with a very pointy edge and press it hard into your finger, you may draw blood. That's just to outline the sharpness – not for you to try.
You can do this as part of an open-ended art project for an art class. Or, use it to teach design principles – such as space, composition, color, balance – in a hands-on way.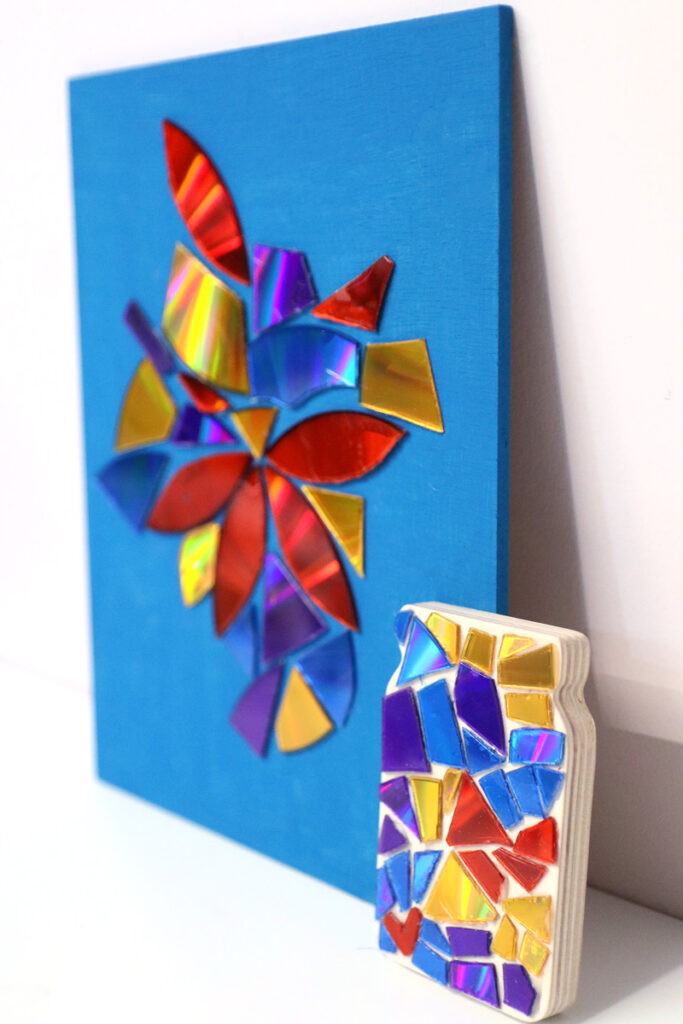 What you need
How to craft CD Mosaics
Making the canvas panel
1 – Paint your background. Allow it to dry completely before proceeding.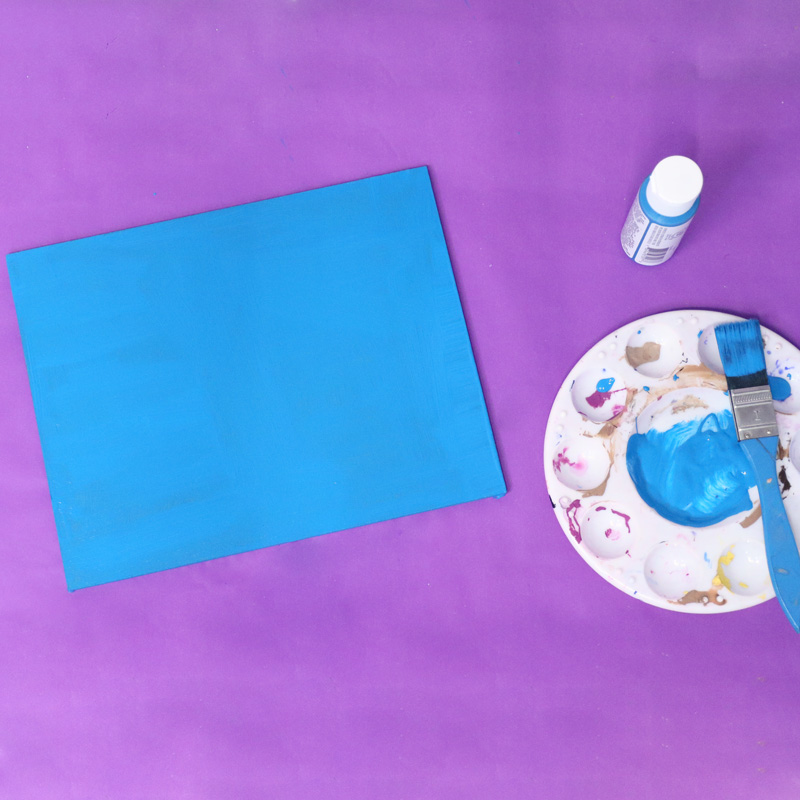 2. Start applying your CD pieces with the focal point. If you're just going for an abstract design, that's fine too. You an lay things out first if you'd like, or glue them right away.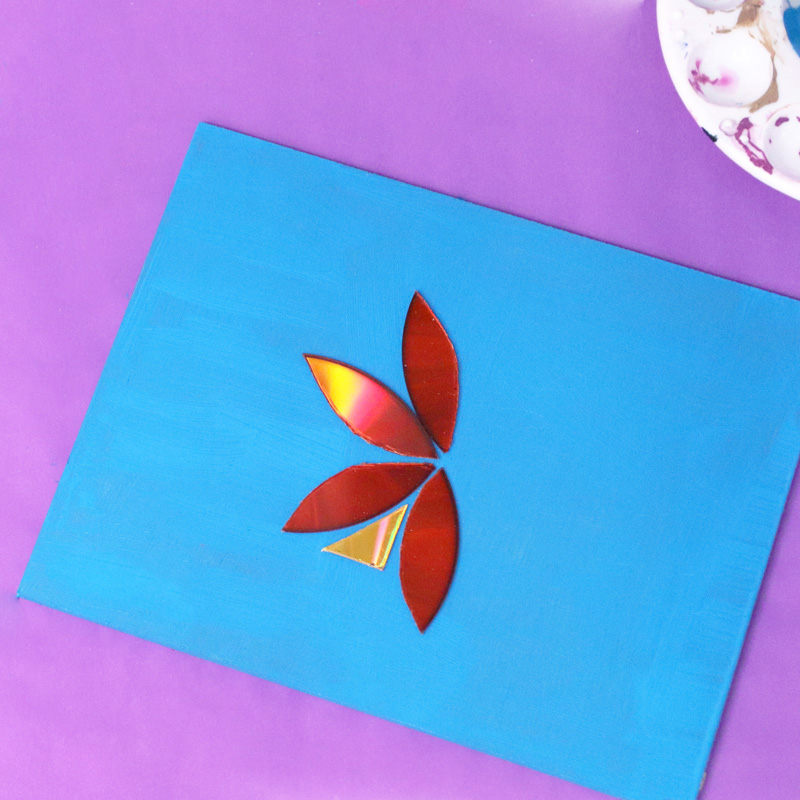 3. Keep building on your CD mosaics until you're happy with it.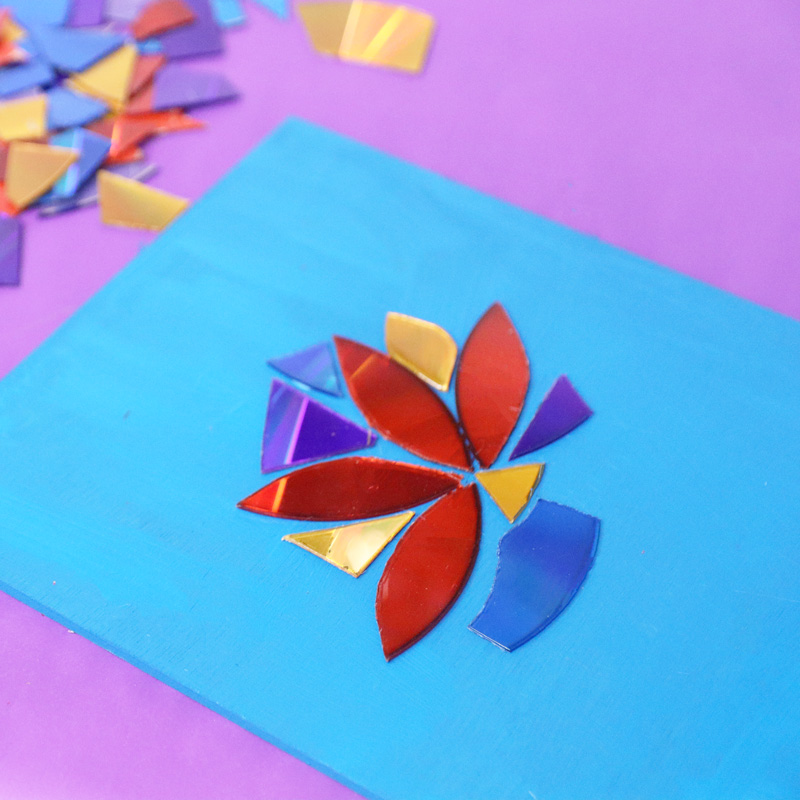 Making the Wooden shape
1. If you're adding a fun shape, start with that.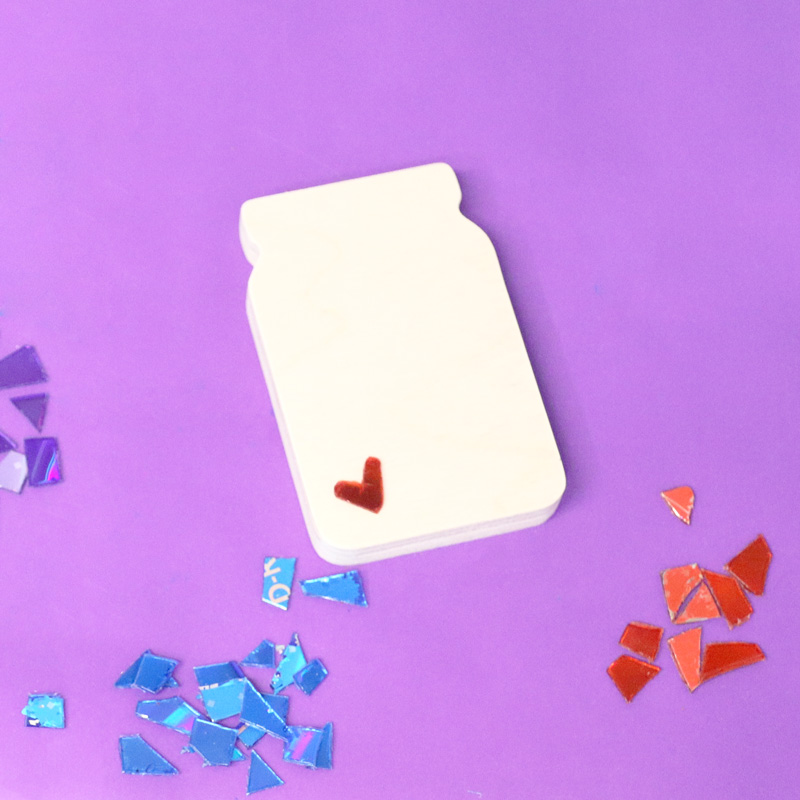 2. Glue on pieces around it, trimming as you need. I worked in blocks of color on this one.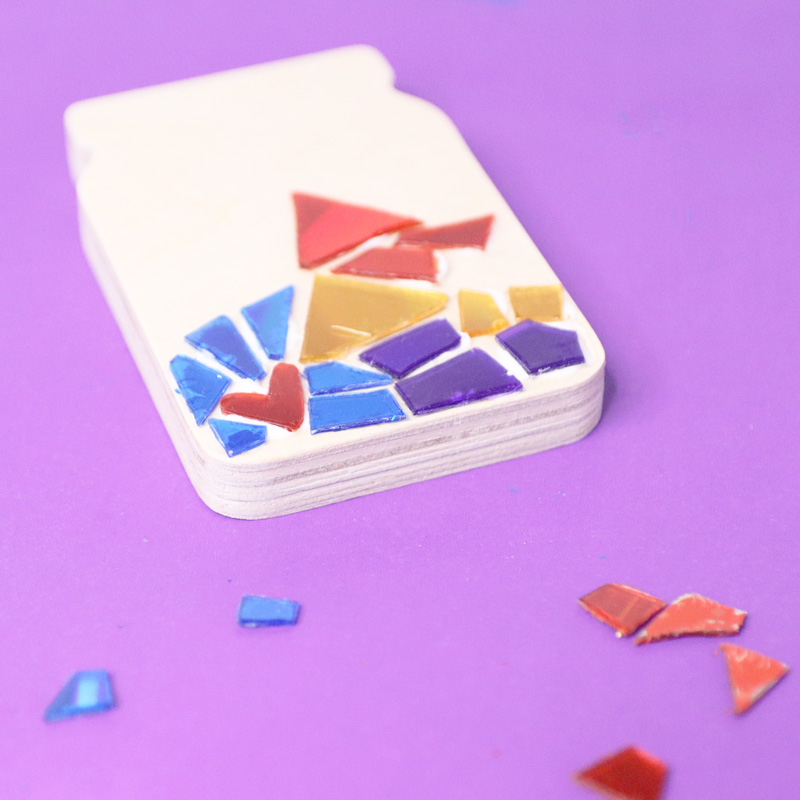 3. Keep going until you fill your whole blank. Seal if you'd like to.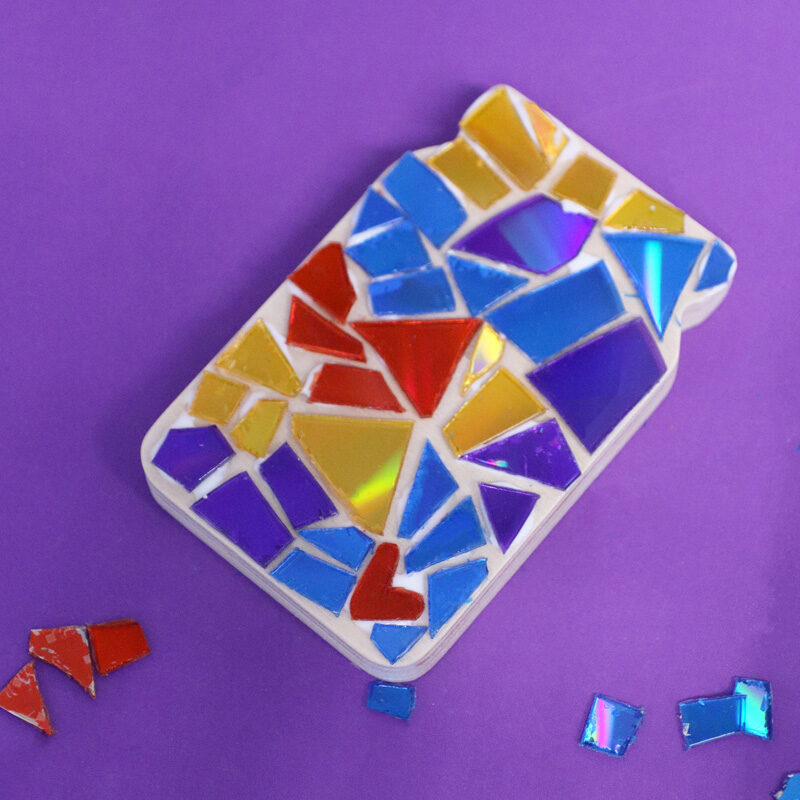 You've successfully learned how to make CD mosaics! What will you be crafting next? Comment below!