My golden potato latkes recipe are a hit year after year, so I decided to create this free printable Hanukkah coloring page for adults based on that. This post contains affiliate links.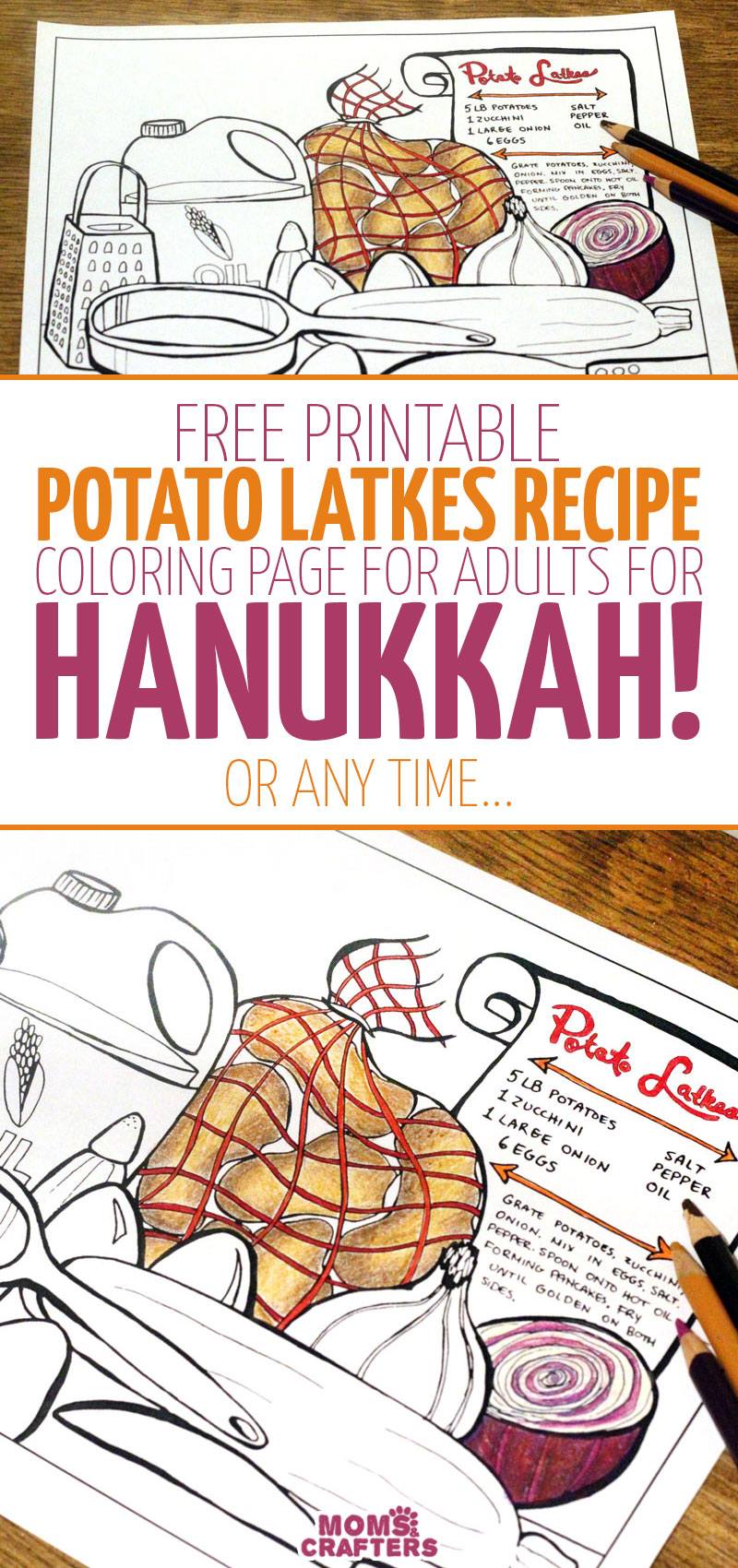 While crowd sourcing for ideas for Hanukkah coloring pages, I asked some women which picture comes to mind when they think of Hanukkah.
Most people responded "food"…
You know the saying – the story of every Jewish holiday is as follows: They tried to destroy us, we won, let's eat! Anyway, I figured that Latkes are kind of hard to color and draw, and not really that enticing unless they're well-photographed (or in real life.) So someone kindly suggested that I draw the ingredients for Latkes.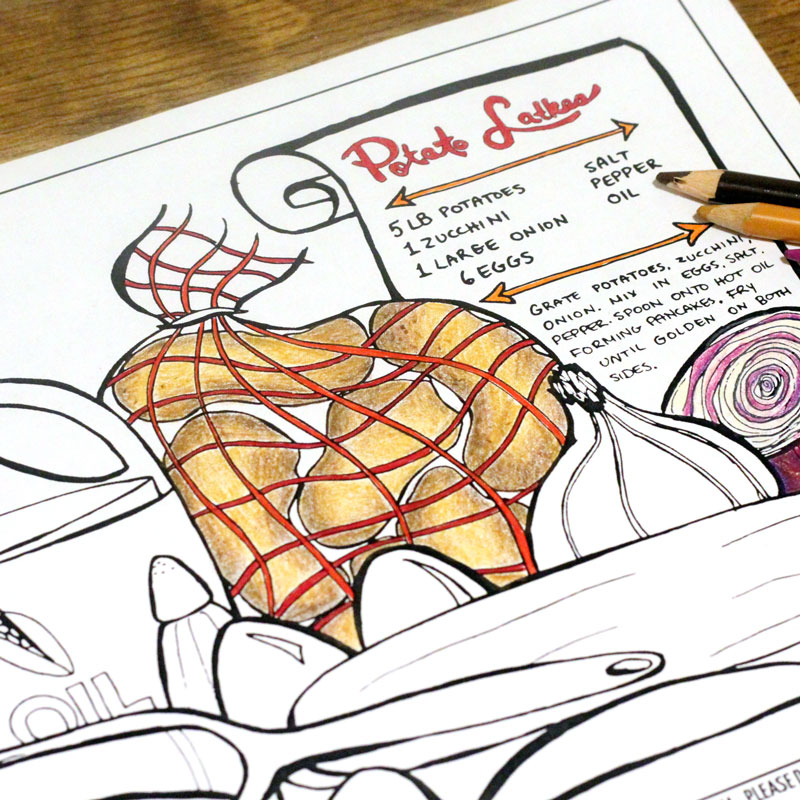 Anyway, I took it a step further and made an illustrated recipe page. You can add this to a recipe binder, hang and frame it for Hanukkah, or just color and enjoy…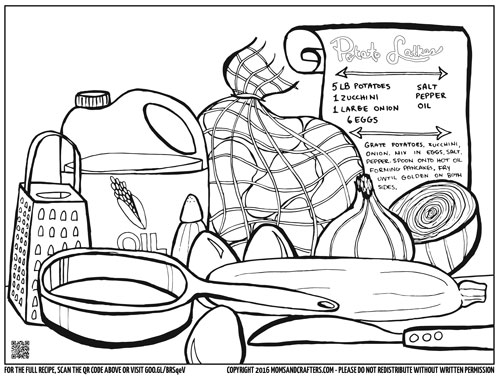 Scroll down for coloring tips and the scoop on how I colored this Hanukkah adult coloring page.
Yeah, potatoes can be fun to color! By the way, if you happen to love both food and coloring, you may love my color-in recipe binder. You can learn more about it here, purchase it on Etsy, or on Gumroad. It's also available as a printed journal. This free printable Hanukkah coloring page would fit right into the printable binder version! Isn't that cool?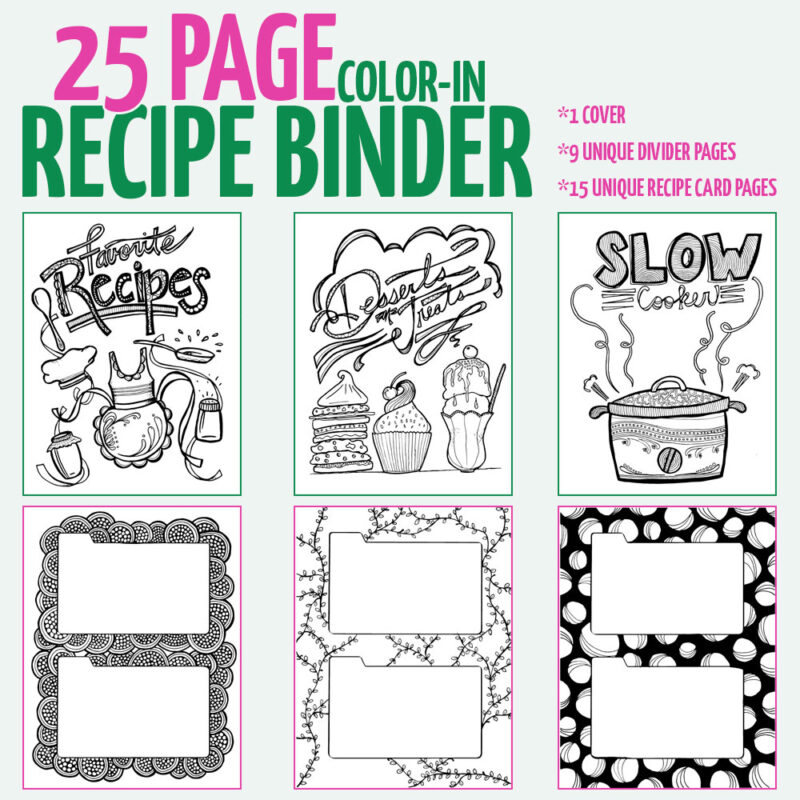 If you're looking for more Hanukkah themed pages in the traditional sense, yep, I created a packet of those too! You can find more details on those here, or purchase on Gumroad or in my Etsy shop. You can also purchase it below:
How I colored this free printable Hanukkah coloring page for adults:
I pulled out my handy dandy Prismacolor coloring pencils so that I can have the options and diversity for shading the vegetables that it gives me. My Stabilo 88 markers help me fill in the smaller spaces.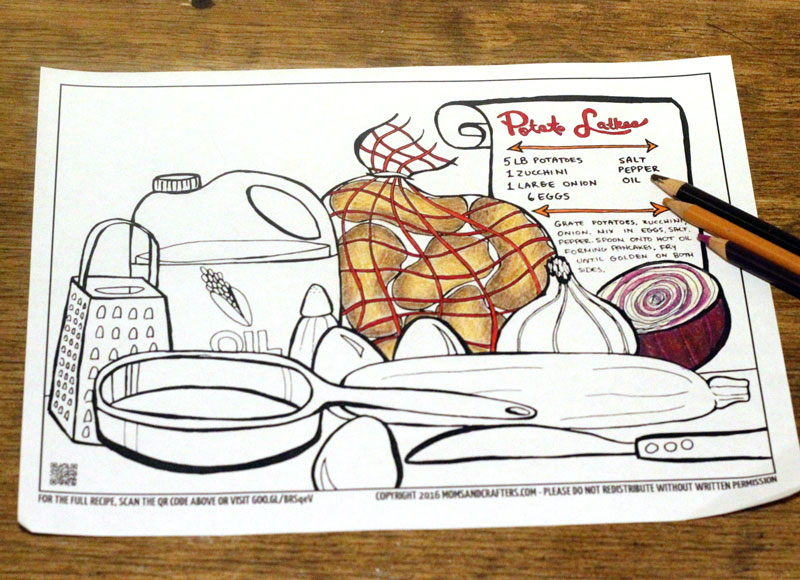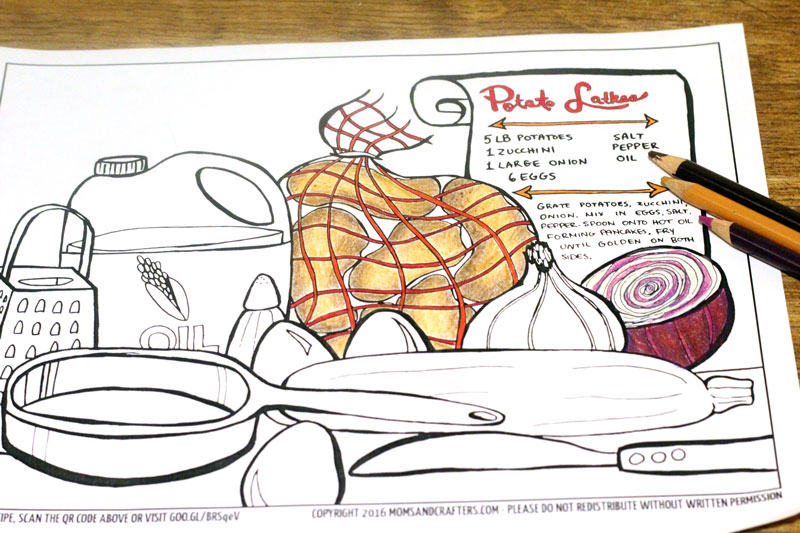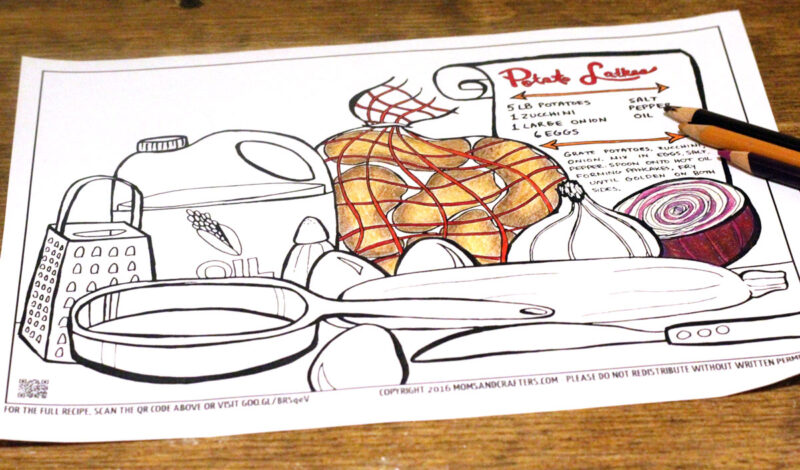 I made the onion purple, even though I wouldn't typically make this with a purple onion just to add color. As you can see, the free printable Hanukkah coloring page comes with a QR code that you can scan to easily find the recipe here on momsandcrafters.com when you need it.