Saving on craft supplies is important to most of us, which is why I put together this list of places to buy cheap kids art and craft supplies. You can check out my list of craft subscription boxes for kids if you prefer to have monthly activities laid out for you, or scroll down for my favorite cheap online craft stores! Disclosure: this post contains affiliate links. Images are for illustrative purposes only and do not represent specific products purchased from those locations.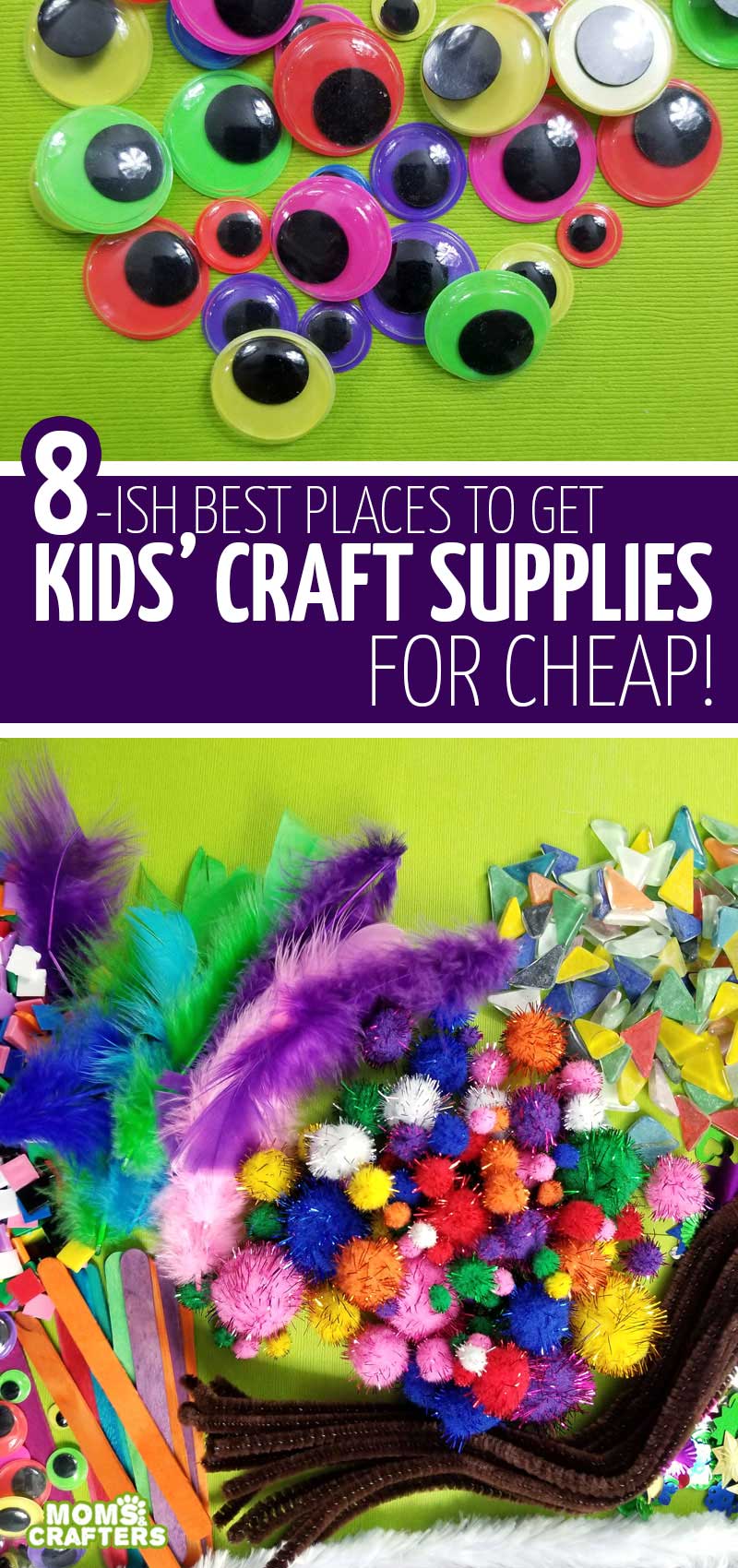 Ever had a toddler plow through dozens of sheets of paper and spray crayons all over? Ever had a preschooler go through five projects in five minutes or a grade-schooler use a whole box of pipe cleaners before nailing how to sculpt that animal?
When it comes to getting crafty stuff for kids, it's often important to us to choose cheap kids art and craft supplies to allow our kids' the creative expression that's so healthy for them!
It could be that you're just looking for cheap kids art and craft supplies because you buy in bulk for a classroom, or it could be you're looking for ways to let your kids experiment with multiple materials without stocking up on each one individually.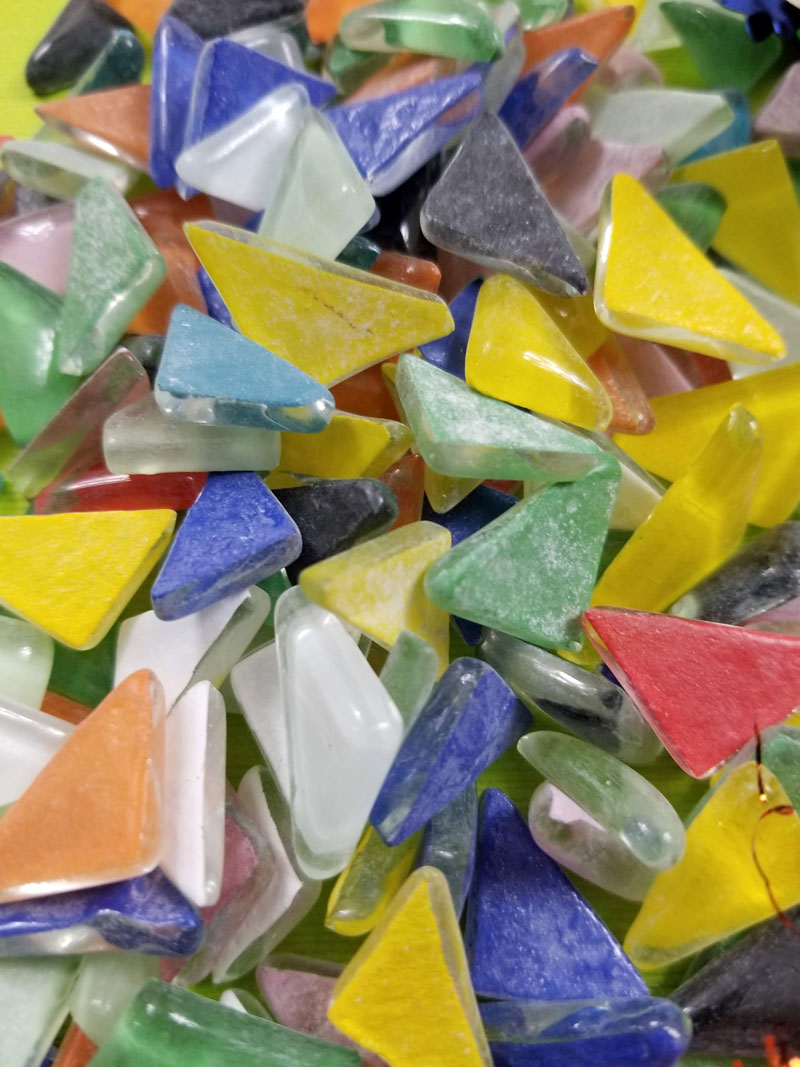 Whatever your needs are, I've put together this list of the best places to buy cheap kids art and craft supplies. Different buying styles will help you save in different ways.
For example, buying in bulk is great for teachers or group coordinators, but families will end up spending more that way. Families often do better buying per project – or even getting starter kits – rather than stocking up.
And finally, sometimes you just want to know how to get the best price for specific items.
I've subdivided this list into categories. Many of the resources I shared are good also for other categories, so I do recommend going through the whole list. But if you prefer to shop a very specific need, skim quickly until you see the right subheading:
Best places to buy individual specific supplies for cheap.
Best places to buy kids' crafting kits for cheap
Best places to buy cheap in quantity.
Since shipping fees are a factor when buying craft supplies online, I included that in this review. Please note that shipping fees are subject to change at any time! I'll try to update this post as they do, but please double check before choosing your source of cheap kids art and craft supplies.
All shipping rates below are for Contiguous US only.
---
Best places to buy individual and specific cheap kids art and craft supplies online:
If you need very specific individual craft supplies, the best way to shop is to find the places that have the cheapest price per item. Taken into account shipping cost if you're only buying a couple of items. I find myself buying individual specific craft supplies the most at Amazon and Walmart, but here is the full outline for you to explore: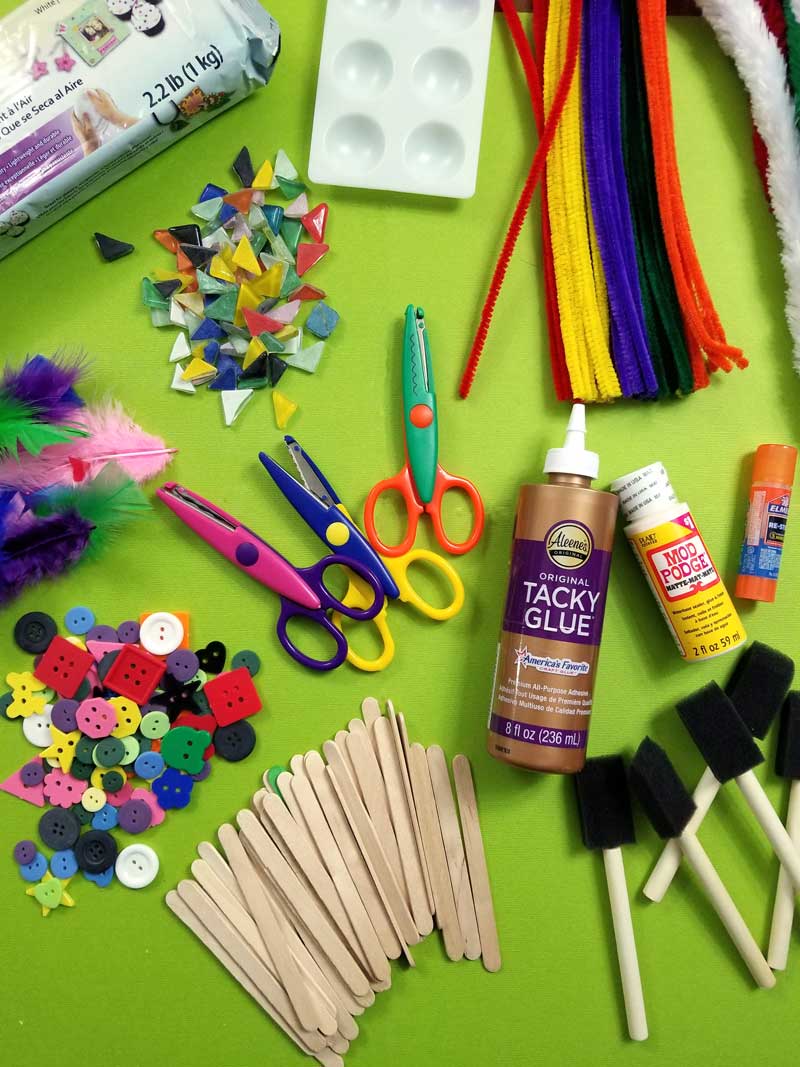 Shipping: Free 2 day shipping from $35+
I have found Walmart to consistently have among the lowest prices for specific craft supplies. And during back-to-school season they have amazing prices on some basics like construction paper and glue.
However, I struggle with their buying formats and they don't always have everything I need. Their free shipping minimum is relatively low, but I do sometimes struggle to meet it when I'm looking for individual items.
I usually shop there when I can supplement my shopping cart with other basics, since, you know, it's Walmart… but it's almost always my first stop for comparing prices with Amazon, and they often win.
Shop Walmart's Cheap Kids Art and Craft Supplies here
Shipping: Free on Prime items with Amazon Prime, some items have free same-day shipping with $30+ order
You're probably thinking "Really, is this girl telling me to buy craft supplies on Amazon? Like I couldn't have thought of that!"
Here's the drill: I so often buy kids' craft stuff from Amazon because it stops me from buying more than I need. They basically have it all and since I anyway have Amazon Prime, I can just get what I need within a coupla days.
I don't shop on Amazon when I have time to wait, when I'm looking to stock up, and when I find it cheaper elsewhere. However, there are some items that are harder to find, or that can be found in cheaper brands on amazon. That's why I almost always check in there.
I also save by getting business pricing and having a free business account – see more in the "Bulk" section of this post!
Click here for kids' craft supplies on Amazon.
Bonus tip: Looking for art supplies?
My favorite source for art supplies for myself is Blick. Their prices are extremely competitive (I paid almost half the price buying my Prismacolor art markers from them!) They also have high quality generic brand art products which are great for kids who are learning. They also have a large selection of craft supplies, especially if you're looking for brand-name open-ended materials, such as clays.
Minimum for free shipping is usually $59.
---
Best places to buy cheap kids art and craft supplies kits online:
I'm of the philosophy that "if you're getting more than you'll use, you're not saving money". Seems obvious, but how often do we tell ourselves it's worth buying the larger package because it's so much cheaper per item?
For those of you who are lighter on the crafts, kits are the way to go. Kits come in two types: specific projects, and open-ended "supplies library" type kits that have a little bit of all the basics.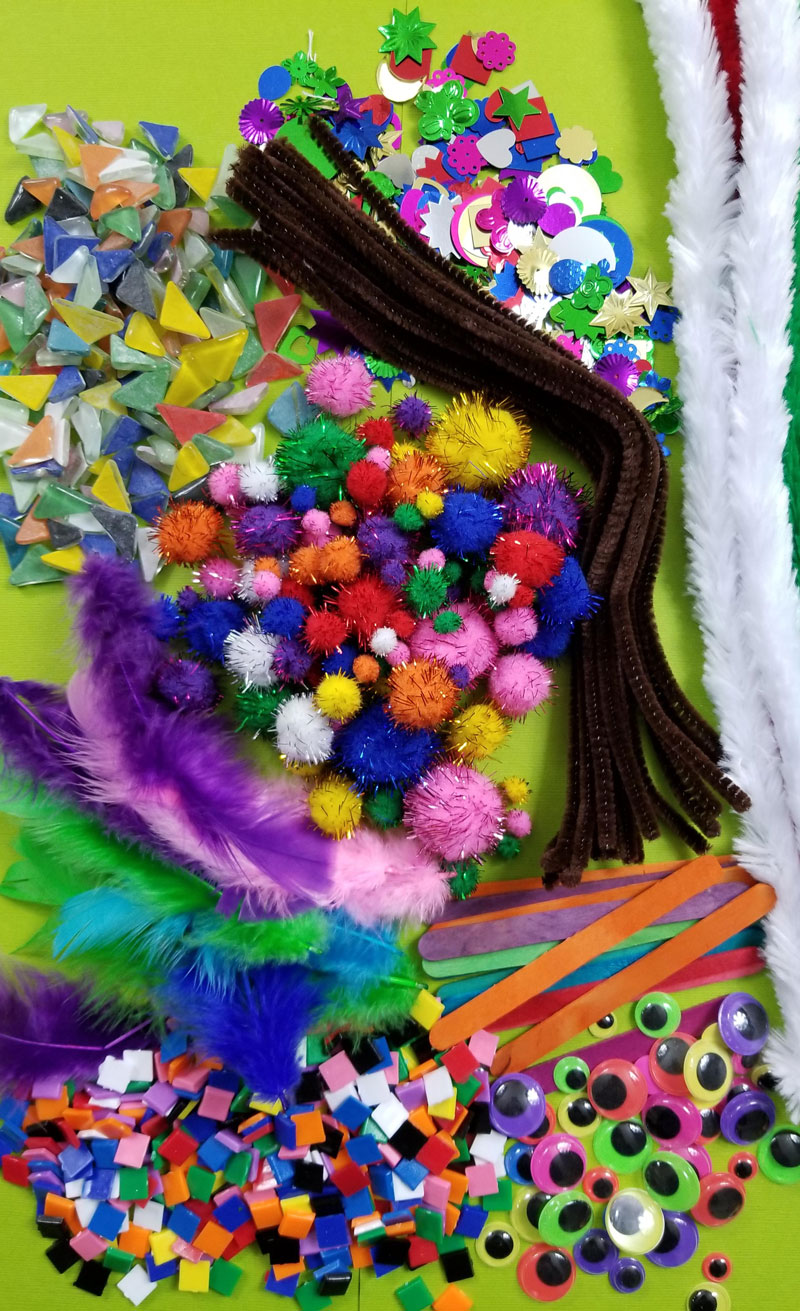 Shipping: Starting at $6.99+
For specific projects, I love Oriental trading. They have a low per-project cost, plenty of seasonal and evergreen choices, and a decent quality craft supply.
Oriental Trading is a wonderful source for group crafting sessions such as birthday parties or play dates.
Shop Oriental Trading Kids' Craft Kits
Shipping: Free for $25+ orders
Kid Made modern is a trendy, high end kids' craft supply source, however, I still love them for buying cheap kids art and craft supplies their arts & crafts libraries, as well as their low minimum for free shipping (which by default helps you buy less and budget better when buying in small quantities.)
They are the perfect source for when you want to jumpstart a kids' craft stash, or to open it up to a new area of crafting. They're also fun for inexpensive weekend activities, school vacations, and more.
I met Kid Made Modern at a local networking event where I spent a long time exploring the kits that they had on display and I was impressed with the variety and quality.
Shop Kid Made Modern craft kits here.
Bonus tip:
Shop used craft lots on eBay to build up a craft stash from scratch!
---
Best places to buy bulk and classroom cheap kids art and craft supplies online:
If you're looking to stock up in quantity – whether it's for classrooms, because you craft a lot at home, because you prefer to get one of every color, or maybe you do workshops – these spots are perfect for you. They are NOT wholesale sources, just cheap for quantity.
Shipping: Varies, free ship to store
If you are looking to stock a school or other institution with inexpensive, separately packaged craft supplies and don't mind if they're not from familiar brand names, Dollar Tree is the perfect spot.
Their online shop requires you to buy in quantity, which is why I don't necessarily recommend it for individuals, but it's perfect for bulk purchasing.
Shop Dollar Tree Kids' Crafts Online here!
Shipping: Free on Prime items with Amazon Prime, some items have free same-day shipping with $30+ order
Yep, again with the Amazon!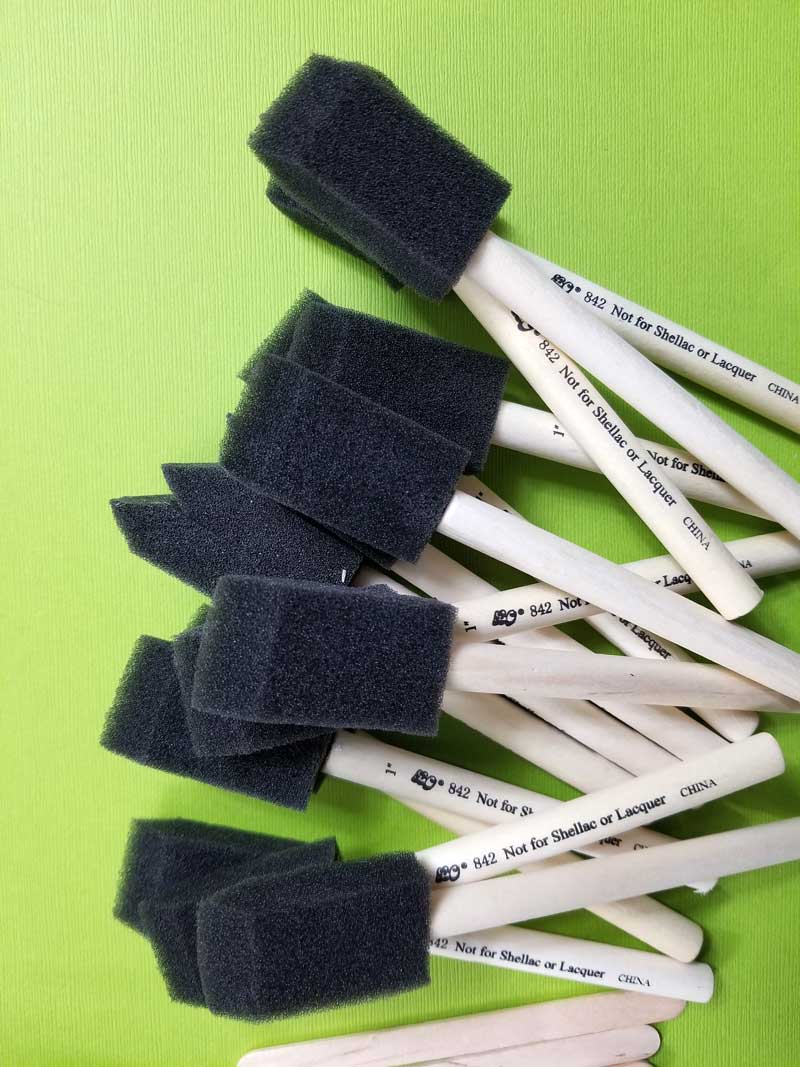 Not only can you set up a free Amazon Business account if you have an eligible business, but I often find great prices on "stock up/variety packs" on Amazon.
You'll also find class packs from brands like Crayola.
Click here for kids' craft supplies on Amazon.
Shipping: Free on $50+ orders
While this website is one of the harder ones to navigate, they have a search engine that works (convenient…) and they have competitive pricing on large quantities of items that aren't always offered in bulk – such as brand name clay and full bolts of felt.
Shop Create for Less Kids' Department here!
What are your favorite places for finding cheap kids arts and crafts supplies online? Comment below!