These cork character magnets are the kind of craft you make just or fun. If you haven't noticed yet, I love magnets. They are a perfect blend between kind-of-useless and totally functional. Plus, it doesn't take much to make them "work". So you can basically do anything with them.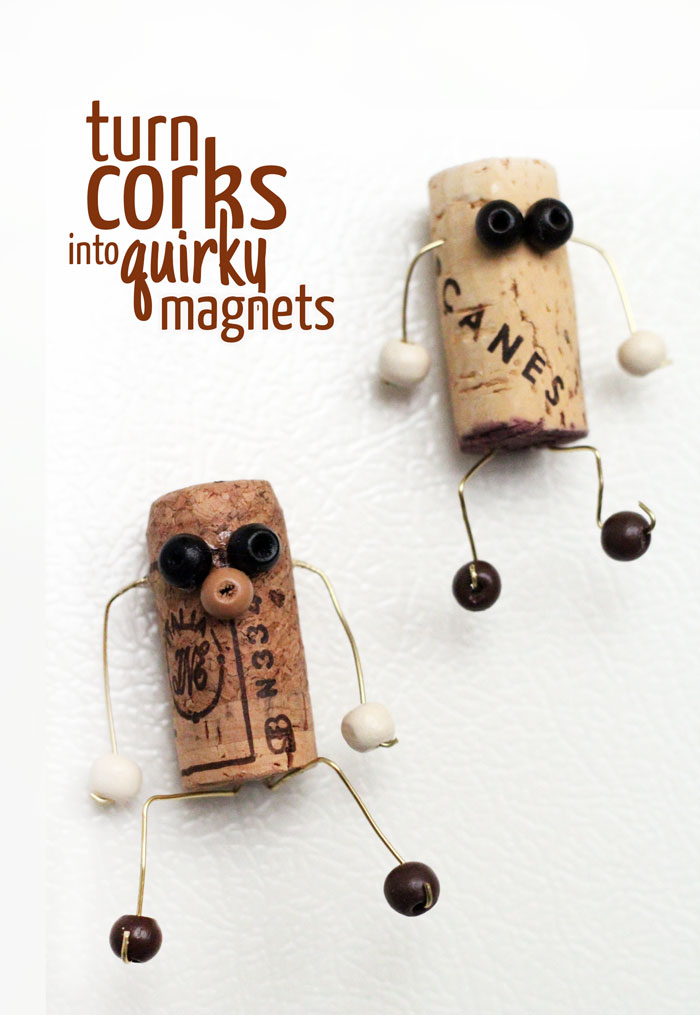 I had a few corks to upcycle. I didn't have enough for a large scale, overly ambitions project (I know, I need more wine in my life). I had just enough for a smaller, fun craft. So, I decided to add more family members to my magnet collection.
Cork is lightweight, and of course soft and penetrable, making it a great base for a mini 3D sculpture. A little bit of 20 gauge wire along with some (lightweight) wooden beads make for magnets that are totally, awesomely devoid of personality!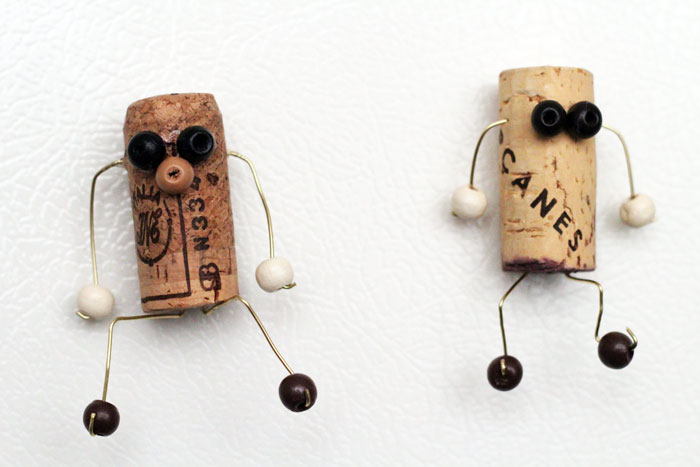 You can be flexible with the beads you use, but keep in mind that using heavier beads will make you need more (stronger) magnets!
OH! And I apologize in advance for less-than-beautiful photos. We've been having some rainy days here, preventing me from getting the lighting I need.
What you Need: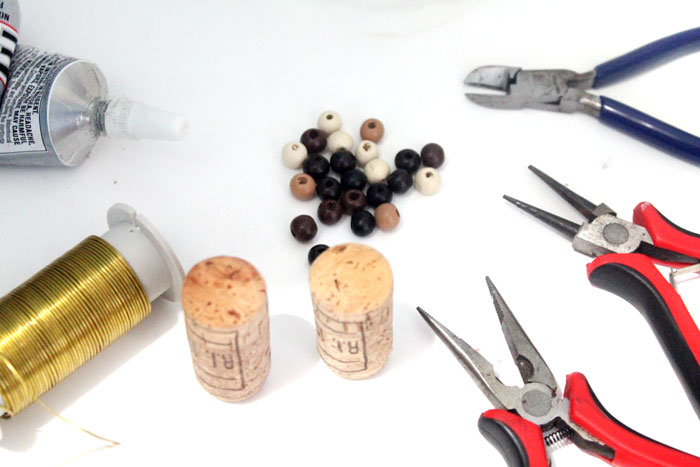 (affiliate links are provided for your convenience)
Two bottles of corked wine (or corks)
A few friends to drink with
Magnets (keep these away from children)
How to make it cork character magnets:
1. Empty the wine bottles (no explanation needed) and save your corks.
2. To make the hands: Add a bead to the wire and curl the end of the wire over using pliers, as pictured. Trim, leaving a short tail that can be inserted into the cork.
3. Using chain nose pliers to help you grip it, insert the wire into the cork in the spot you want it. And then take it out…
4. Dab a little bit of glue onto the tip of the wire, and put it back into the spot where you had it.
5. Repeat steps 2-4 with a second arm.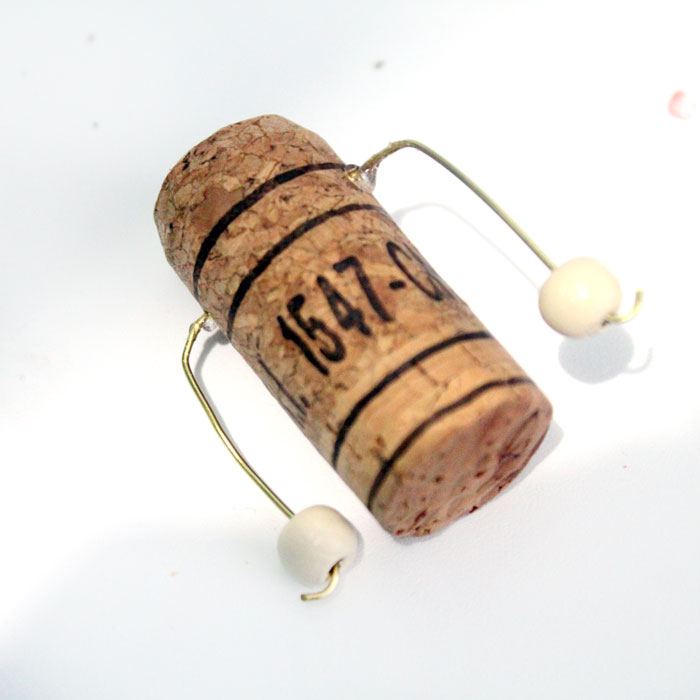 6. Now make your legs! Put a bead on your wire and curl the edge. Use your pliers to bend in a knee, and bend the top up a little to go into the cork. Trim.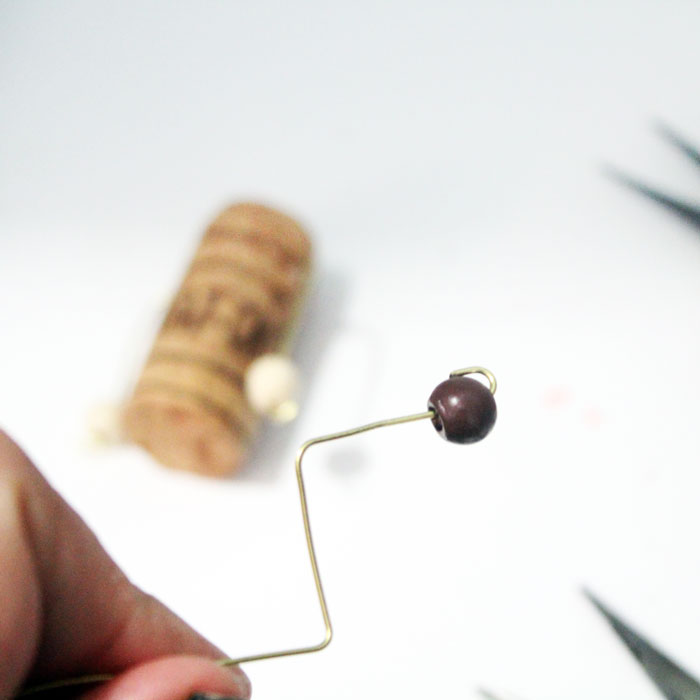 7. Insert your legs into the bottom of the cork, remove and glue, and put them back on.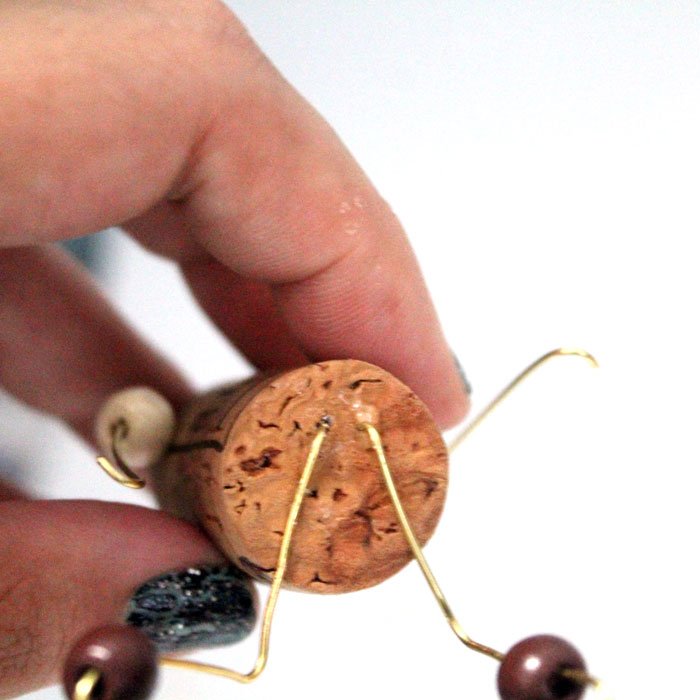 8. Glue on more beads a your face using E6000 glue.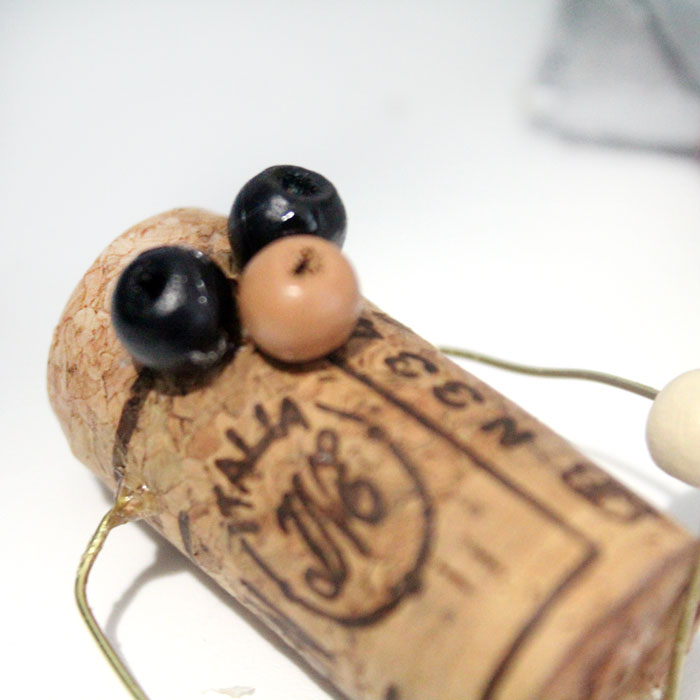 9. Glue a magnet onto the back. Depending on the strength of your magnet, or if you used heavier beads, you may need two.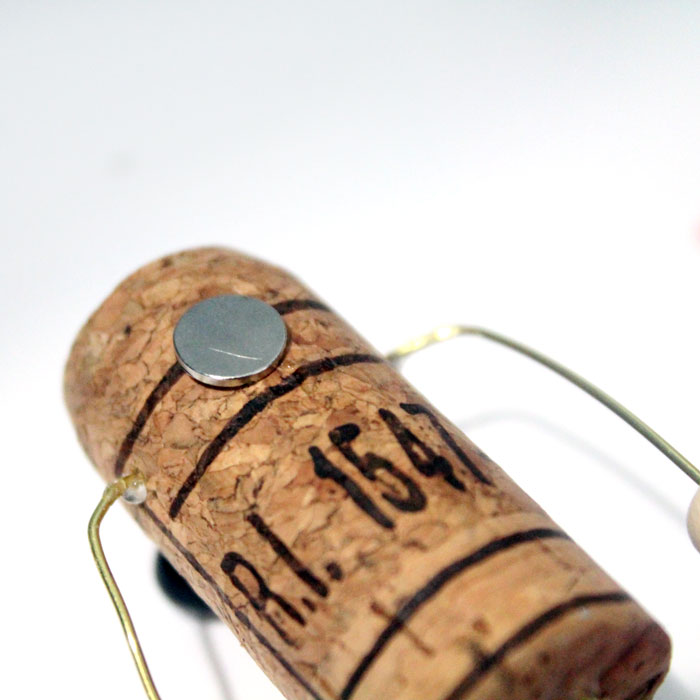 And there you have it! an adorable, almost faceless magnet, that while totally devoid of personality is spunky and quirky. Go explain that!