Read on to learn how to make a DIY glasses case that's super easy. You'll also gain some cool eye care tips for Open Enrollment along the way! Thank you VSP Vision Care for sponsoring this tutorial!
---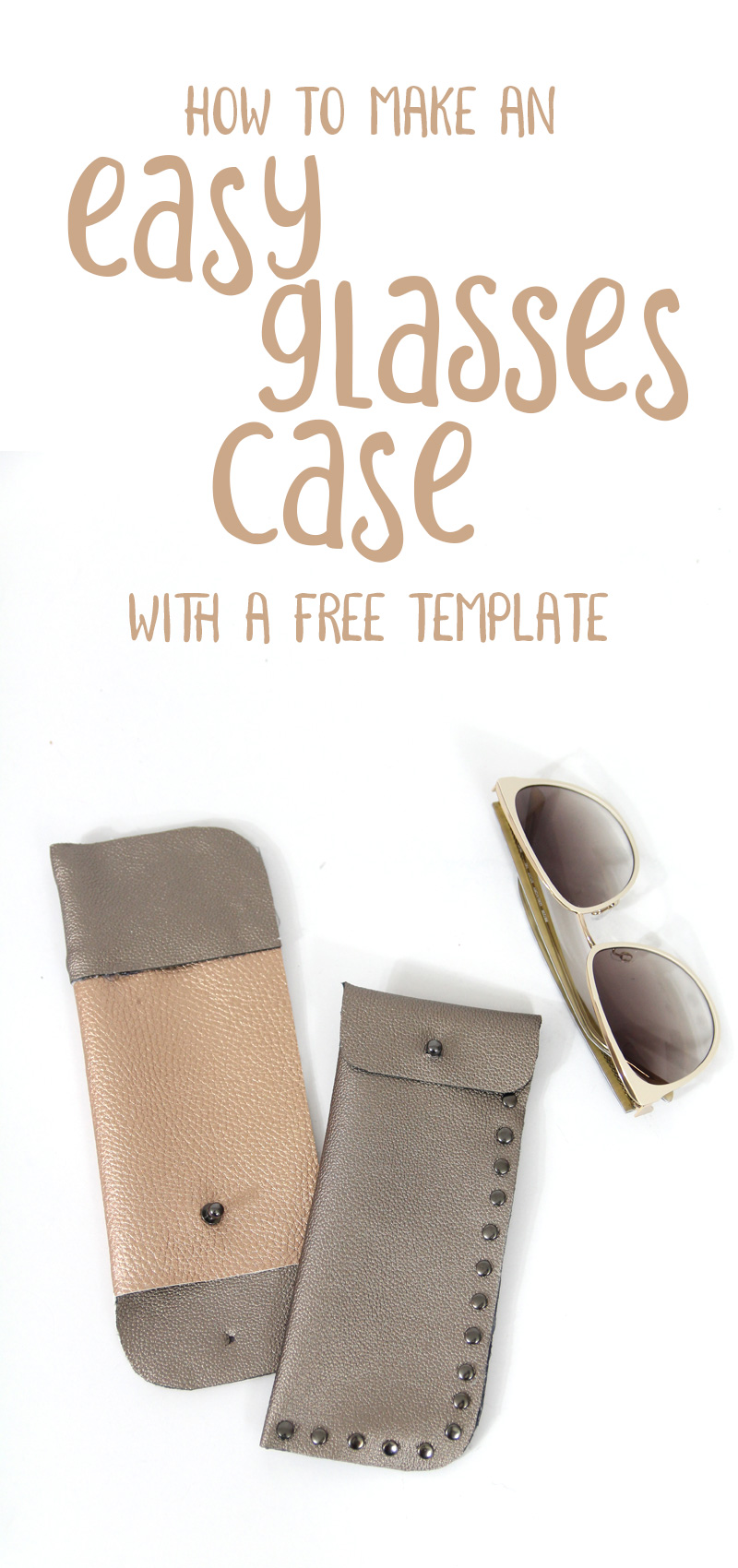 Ever feel like crafting is hard on your eyes? If you're like me, and you wear glasses, you might be extra concerned about how close-up and detailed you get with your crafts.
As a mom and crafter, eye care is incredibly important to me. I do experience some eye strain, and I need to stay on top of my prescription regularly so that I can safely drive carpools and care for the little ones.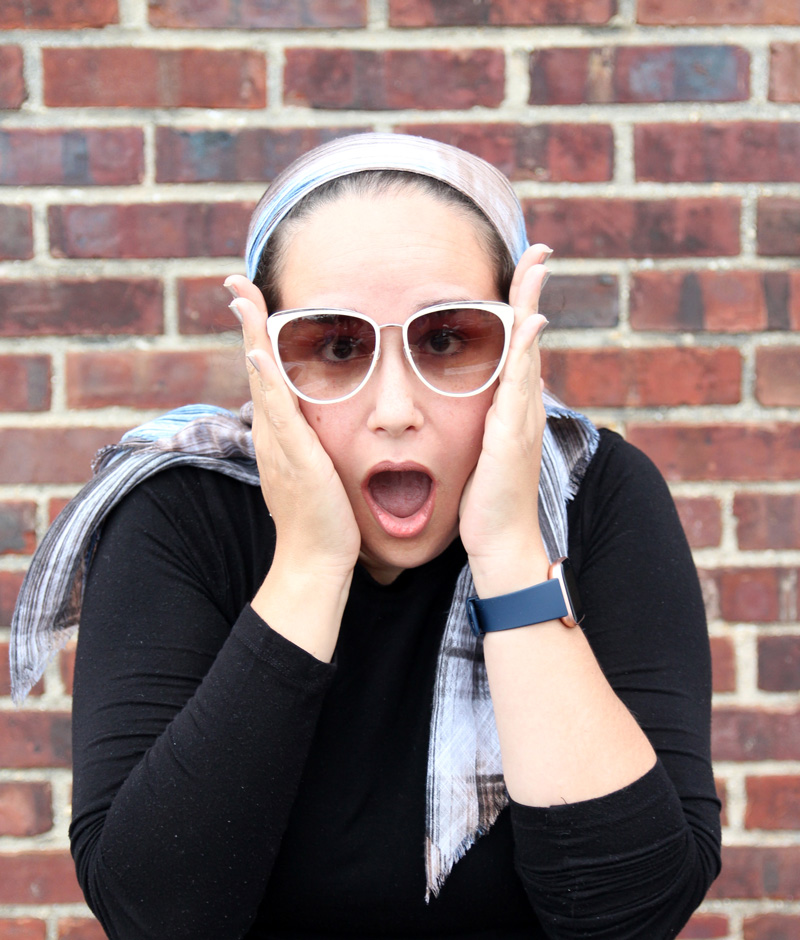 Today, I'm going to share with you all about caring for your eyes with low-cost solutions, along with a cool DIY glasses case that's easy to make and won't strain your eyes while doing so!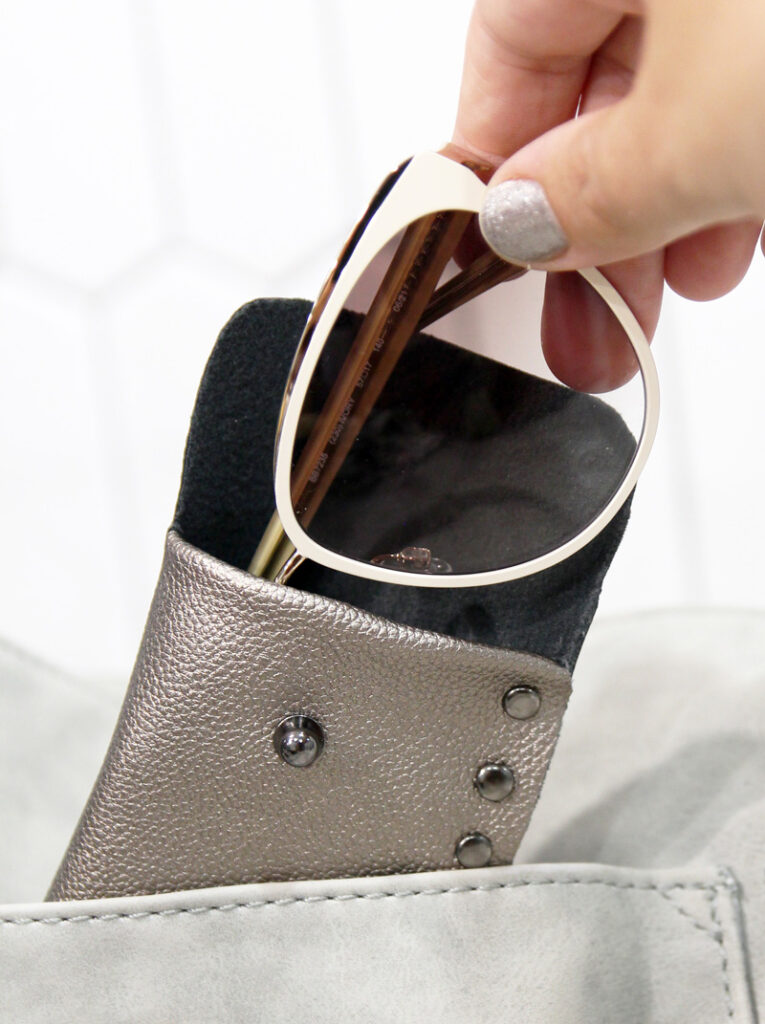 One of the most important lessons I've learned in motherhood is that an integral part of self-care is the very basics. Shower. Eat. Go to the doctor.
Caring for your eyes is part of that, and while it can be hard to fit it in, having proper eye care coverage is essential. When I start getting migraines, I know it's time to care for my eyes. I'm now working on catching any changes in my vision before migraines happen by scheduling regular eye exams.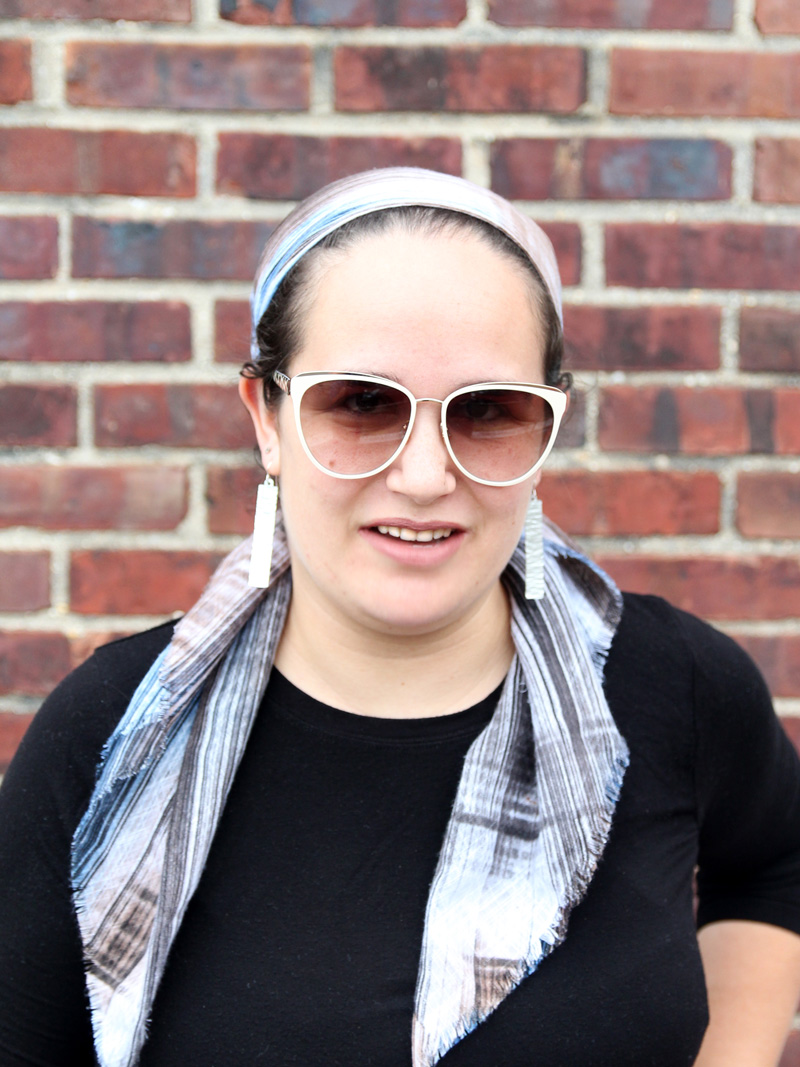 With open enrollment season coming up, it's time to look into VSP Vision Care for the family. Enrolling in VSP Vision Care will get you great savings on eyewear for the entire family so that you can do more of the things you love. It'll help you get more convenient access to eye exams so that you can better care for your eyes and your health.
If there's one thing we know the kids NEED it's a healthy mother! I've learned that I can't afford not to care for my overall health. I'm committed to this lifestyle change. VSP Vision Care offers the coverage that makes it more doable, so that I can continue to care for my kids properly, dodge those headaches before they come, and continue making cool crafts the way I want to.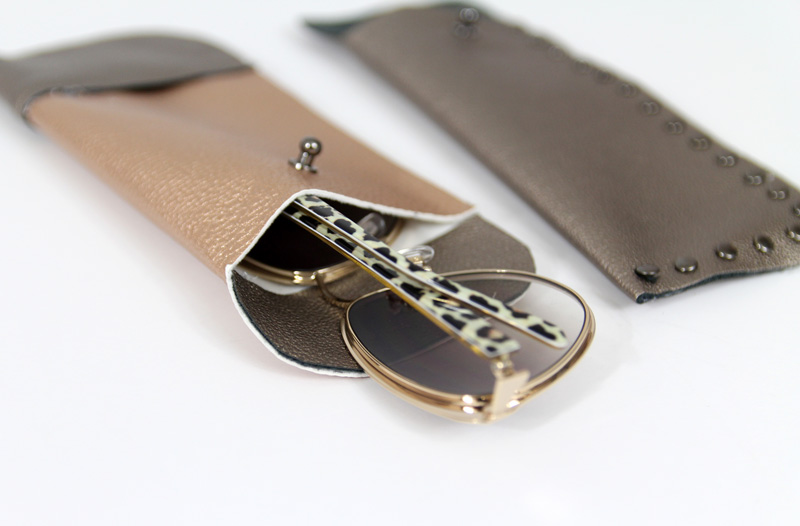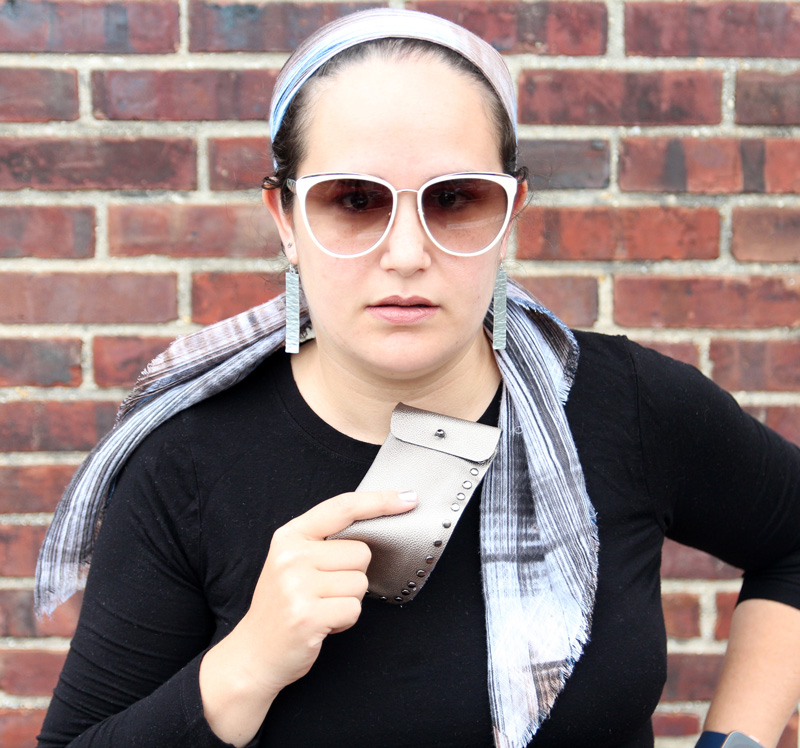 How to make your own DIY glasses case
While the bebe sunglasses featured here did come with their own case, I like to have something slimmer to slip into my handbag.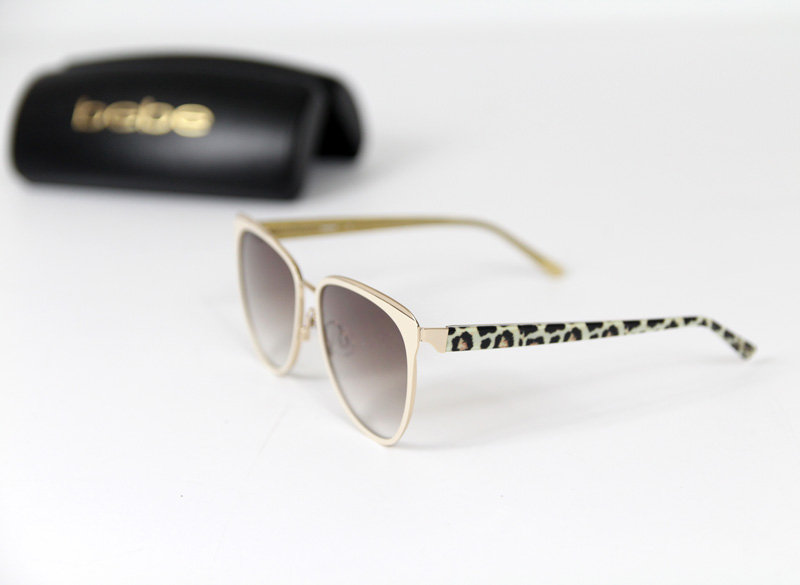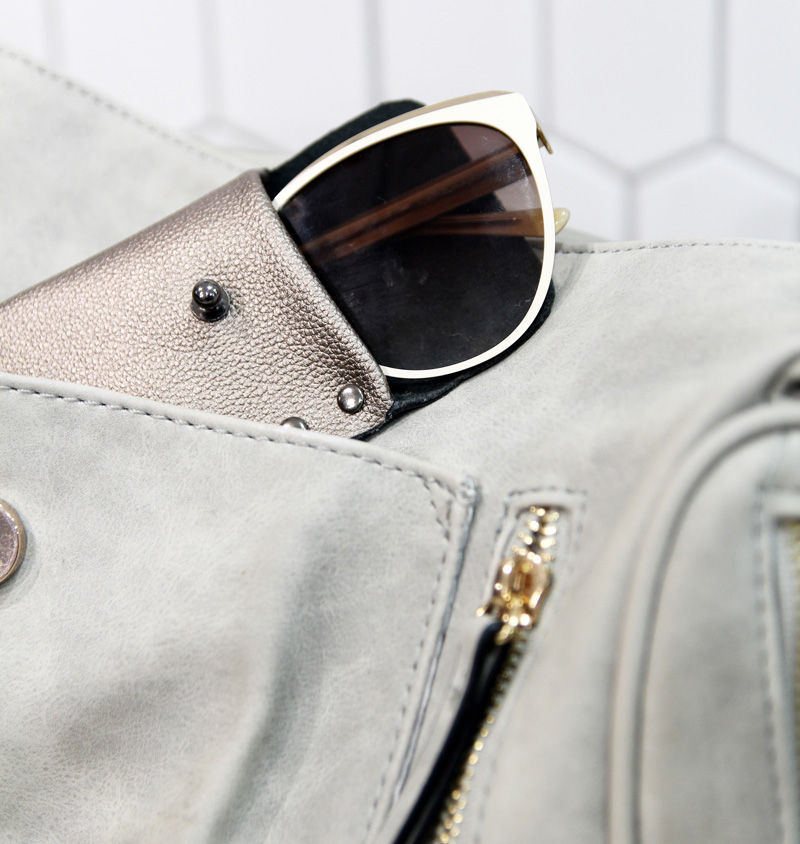 I chose my favorite soft, flexible faux leather fabric with a fleece lining to make this. I kept the tutorial super simple so that anyone can give it a go, regardless of crafting experience. But you can also truly make it your own!
I hot glued the ends closed instead of sewing it. I also tried two different styles. On one, I color-blocked it by simply laying a contrasting piece of faux leather on top.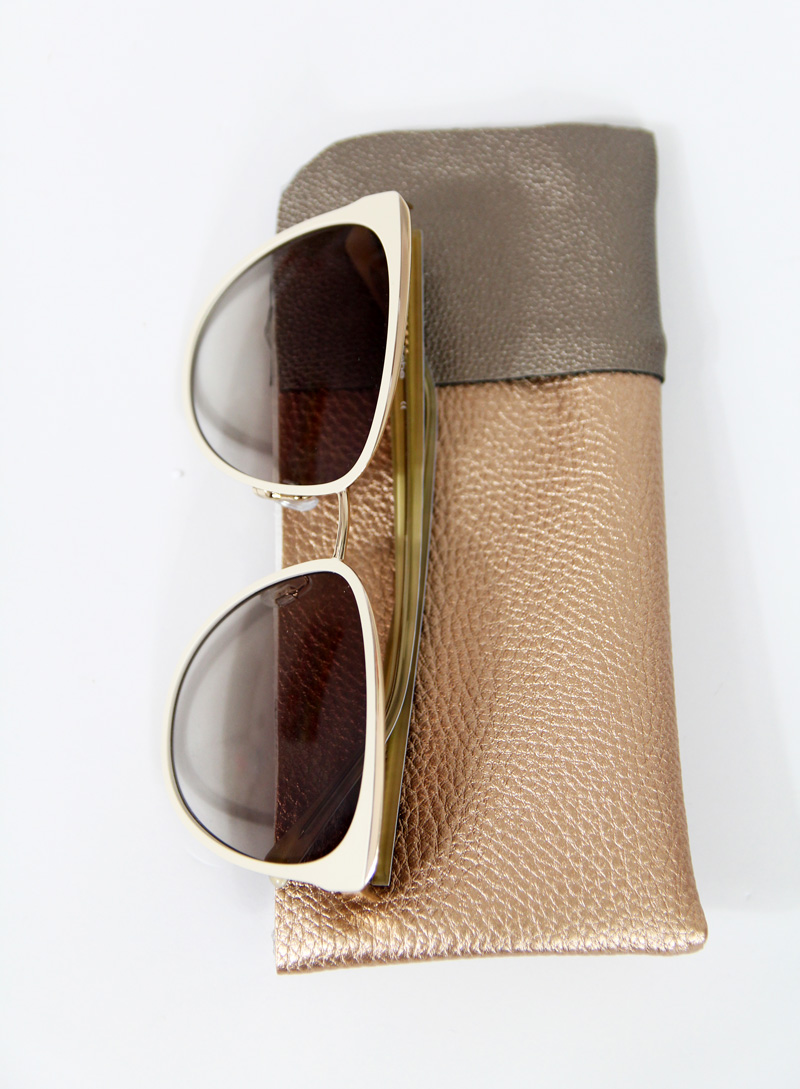 On the other, I added rivets after hot-gluing it closed, so that they're purely decorative.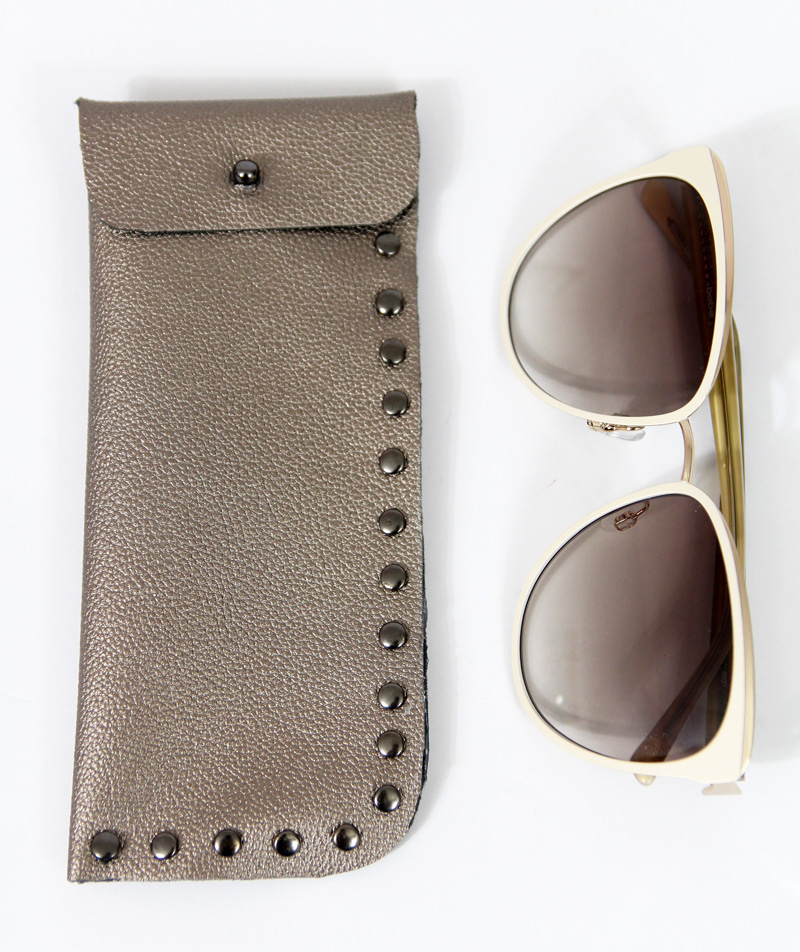 Here are some other ideas of how you can use this template to customize it for yourself:
Color block it by painting a section with flexible craft paint or nail polish
Punch holes along the edge and try a blanket stitch, whip stitch, or even just a running stitch using contrasting thread
Punch a hole, add a grommet, and attach it to a wristlet
Attach a string under the closure flap to turn it into a crossbody bag.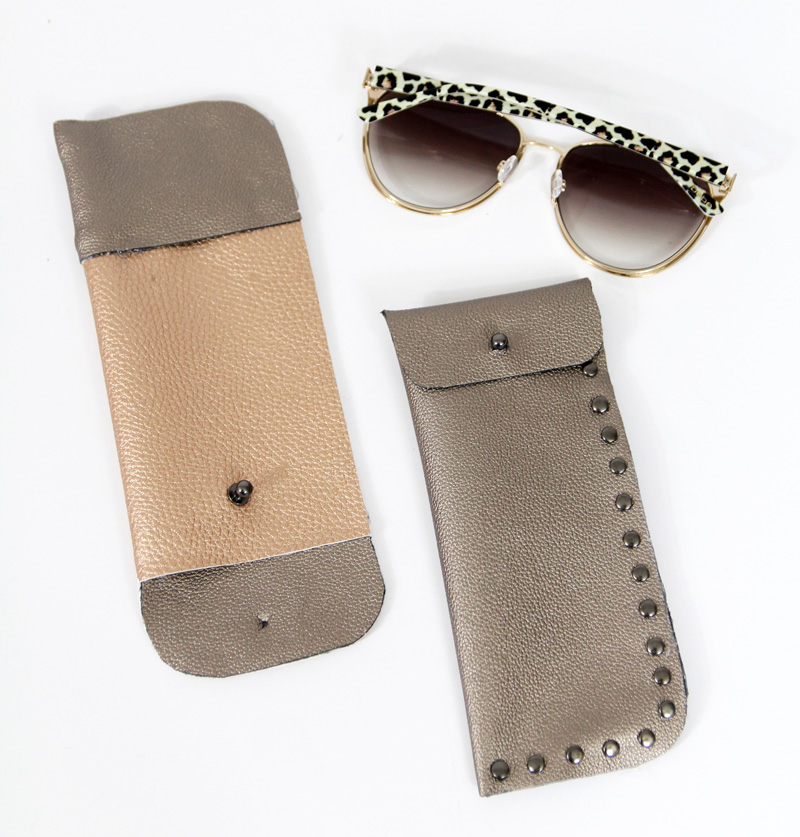 While I used a monk head screw as the closure because it's the easiest (punch a hole and screw it on), you can also set a snap, use a hook and loop closure – the possibilities are really endless. Just use my template as your starting point and craft it how YOU like to craft.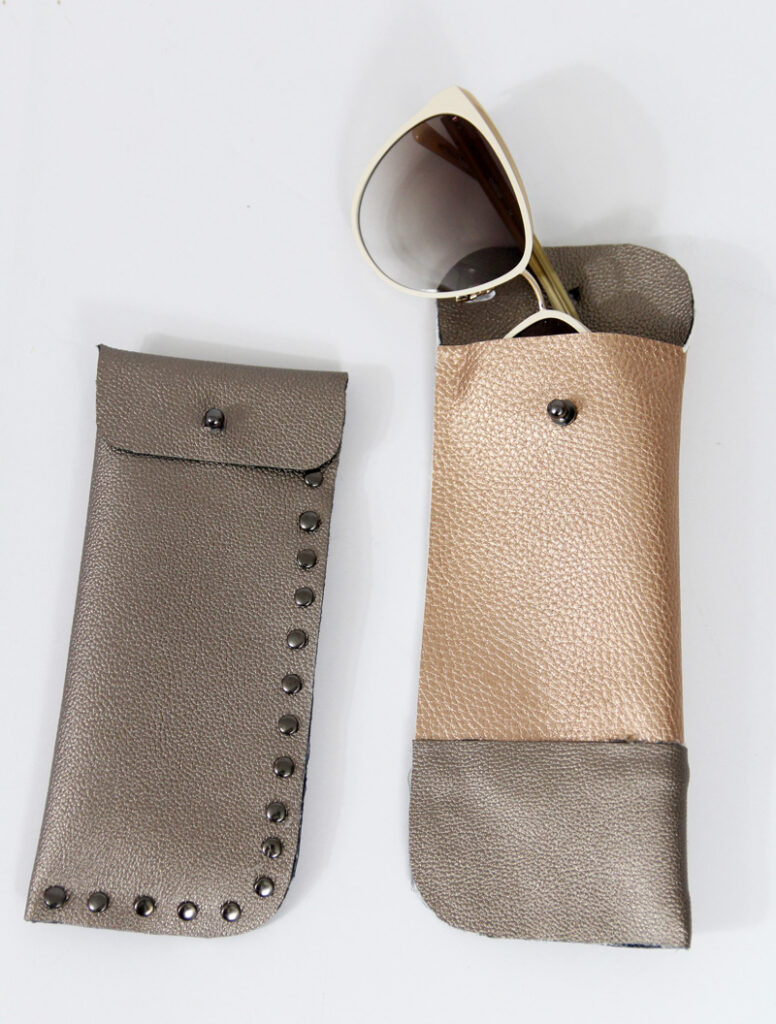 What you need to make your sunglasses case
Faux leather
Good scissors + detail scissors
One monk head screw
Hole punch that can punch through leather
Hot glue gun and sticks
Optional embellishments: contrasting leather, paint, grommets, leather lacing, etc.
How to make a DIY glasses case
1. Print and cut out your template. If you plan to make more than one, print it on cardstock for durability. Punch spaces for the holes as well. Note: the template is designed for a pair of glasses that measures approximately 5.5×2.25×1.25 inches when closed. Enlarge the template for larger, bulkier pairs.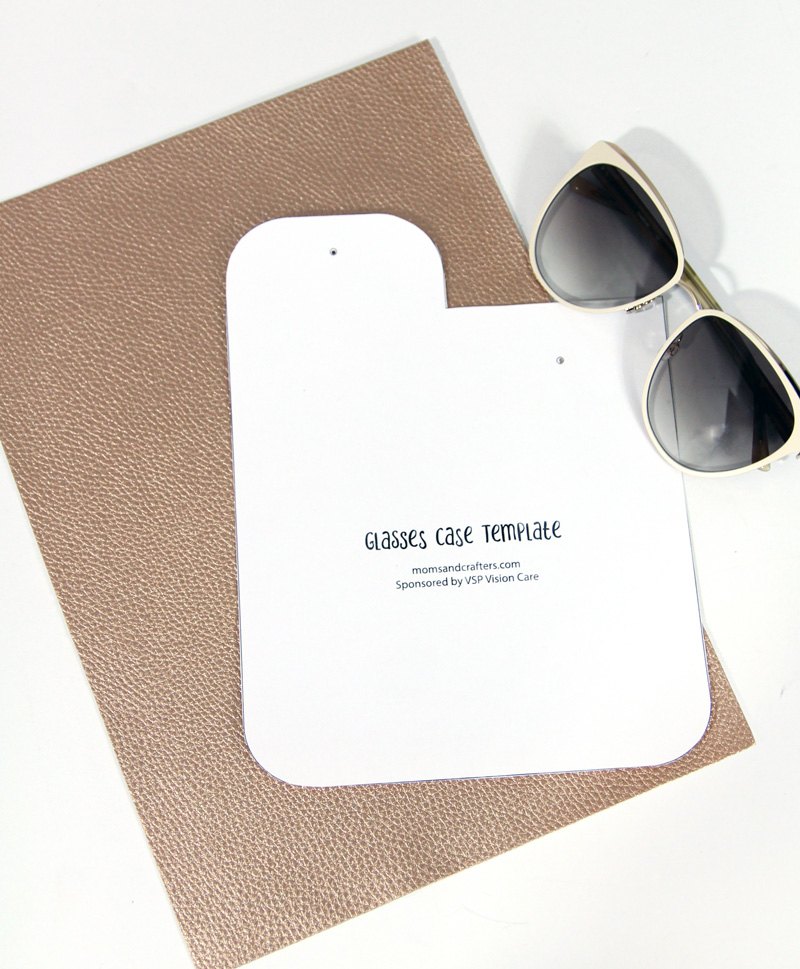 2. Trace your template onto the back of your faux leather. Make a dot through the holes to mark those too.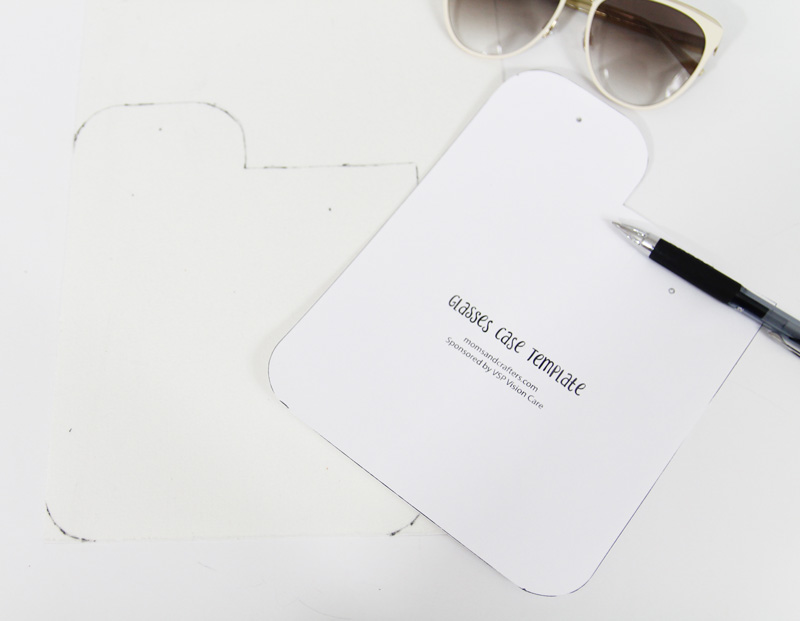 3. Cut it out. Punch out the holes too.
4. If you're decorating your case with paint or faux leather do so at this stage.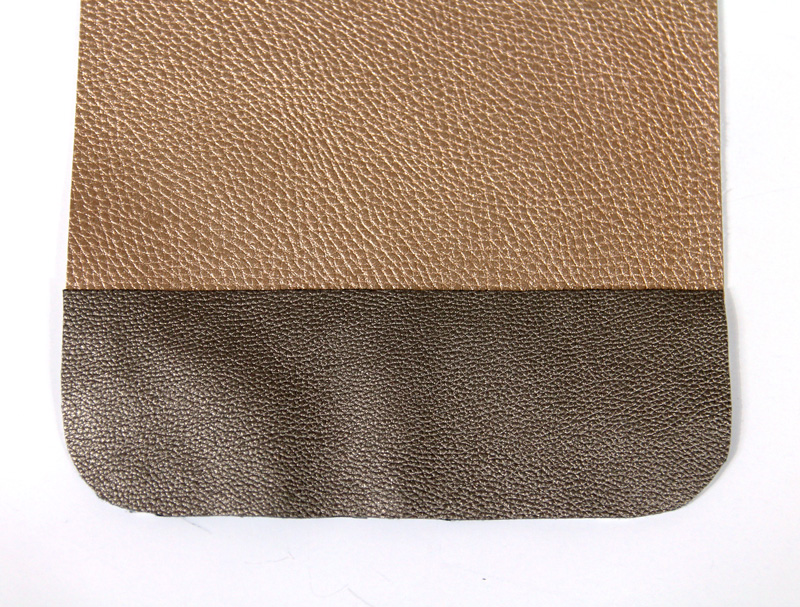 5. Attach your monk head screw to the base of the case (not the flap). Thread the screw side through your hole from the wrong side to the right. Screw the head onto the right side of your leather.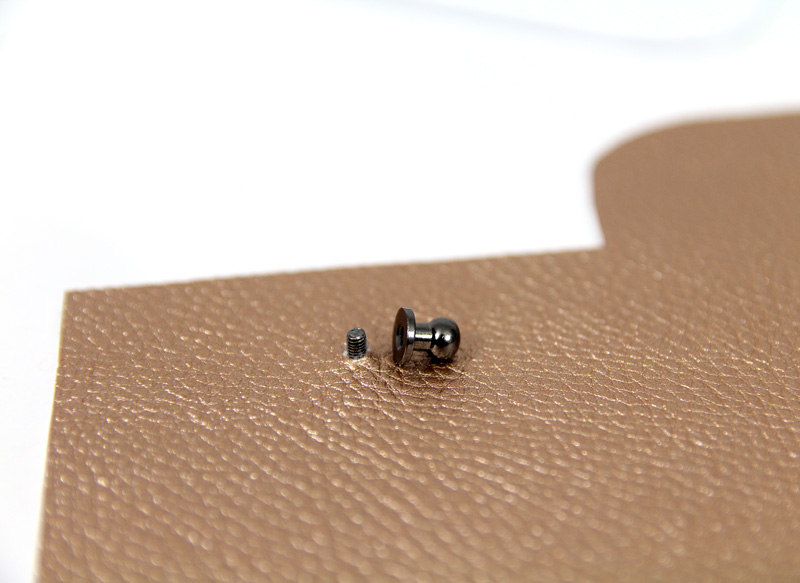 5. Fold your case in half and hot glue around the bottom and side. Test out the closure, and, if need be, make four notches around the hole that the monk head screw goes through.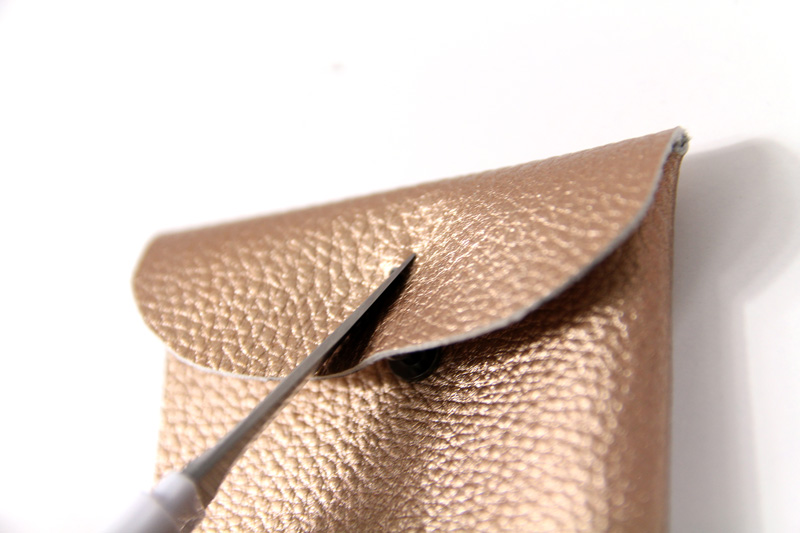 6. Embellish the edges if you'd like.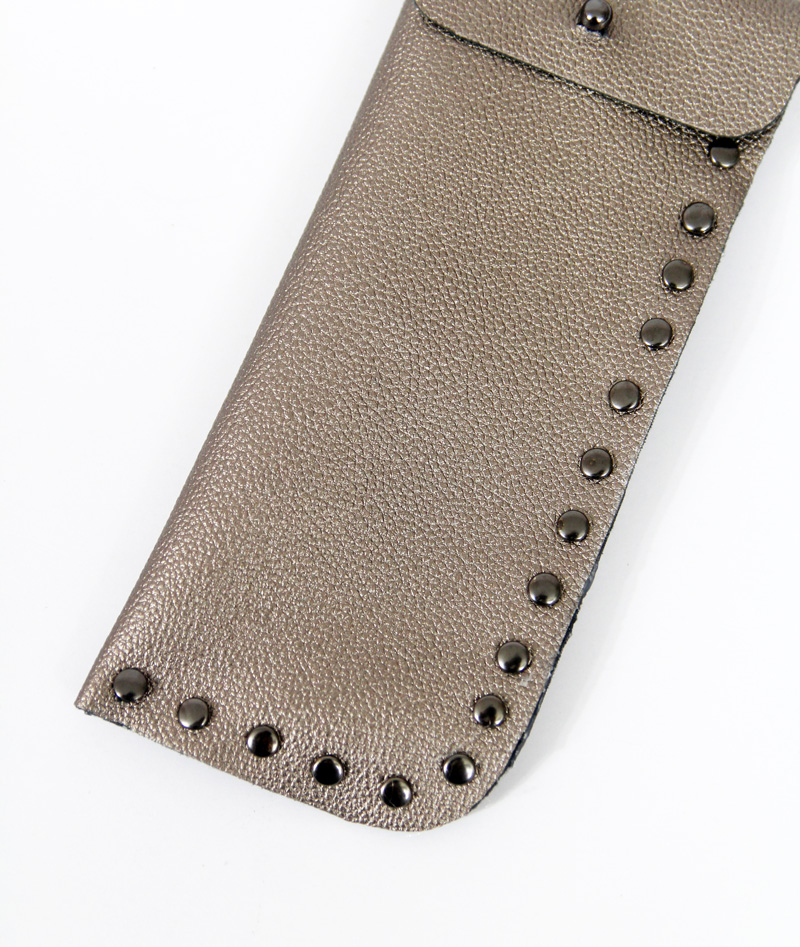 Now that you're done crafting your DIY glasses cases… get ready to make your family's eye health a priority! Enroll in VSP Vision Care so that you and your family can experience incredible savings on eyewear.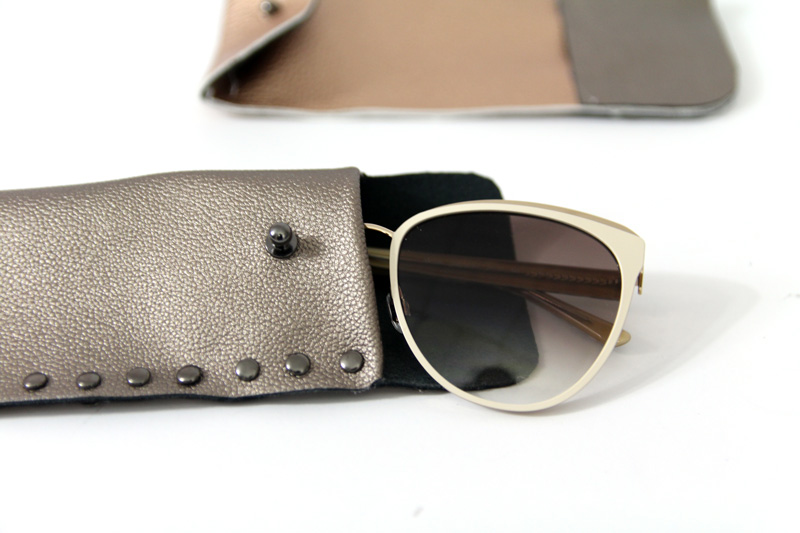 What did you add to your DIY glasses case? Comment below!
This post has been sponsored by VSP Vision Care.