For a few months now, I've been sharing with you some amazing Cricut crafts – some with free templates and some that use Cricut Access designs. It's now time to answer the question that's likely burning in many of your minds: is Cricut Access worth it? This post contains affiliate links.
---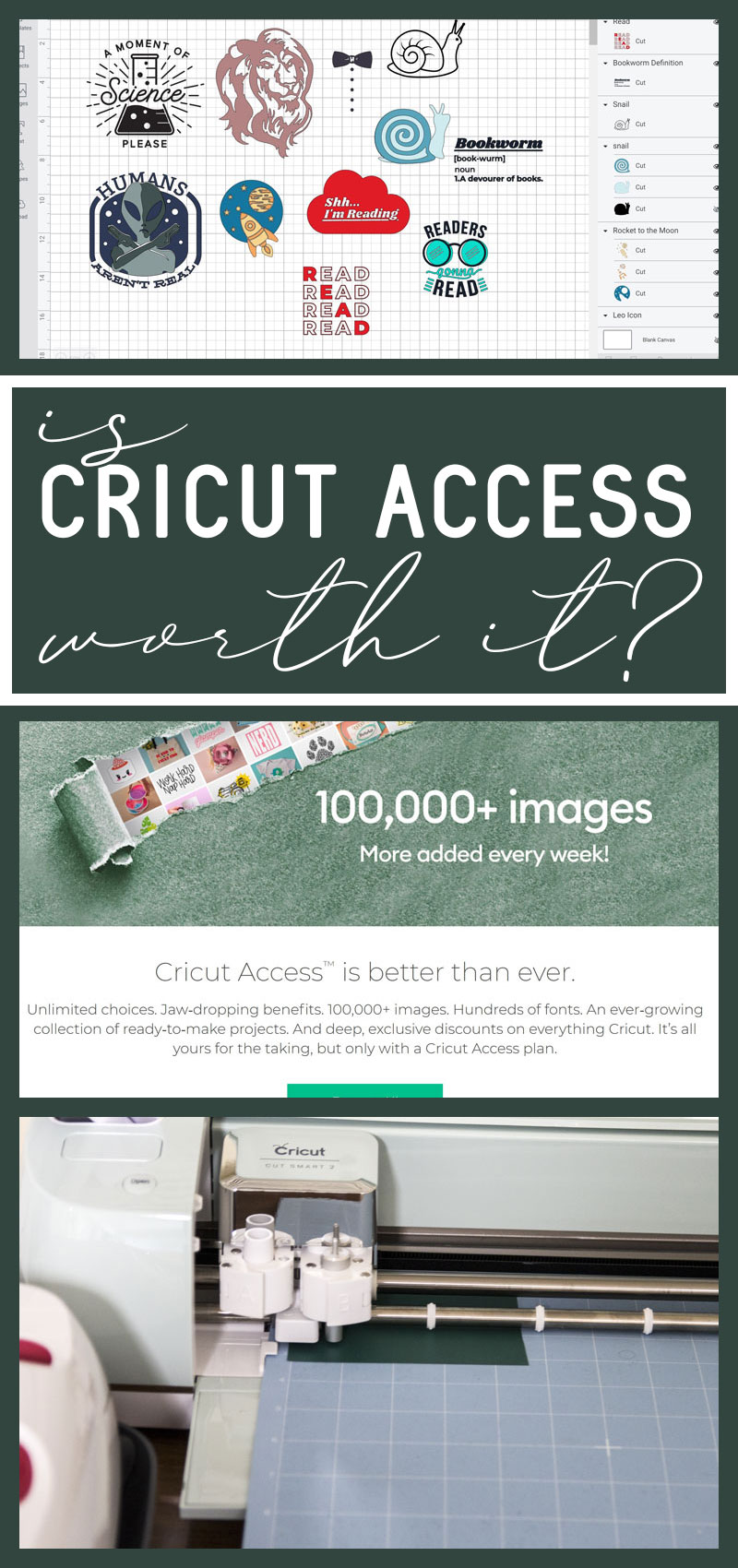 In this post:
To start, we need to learn the difference between Cricut Design Space and Cricut Access.
Design Space – The design software and app that you install on your computer, tablet or phone that also sends your projects to your machine to cut.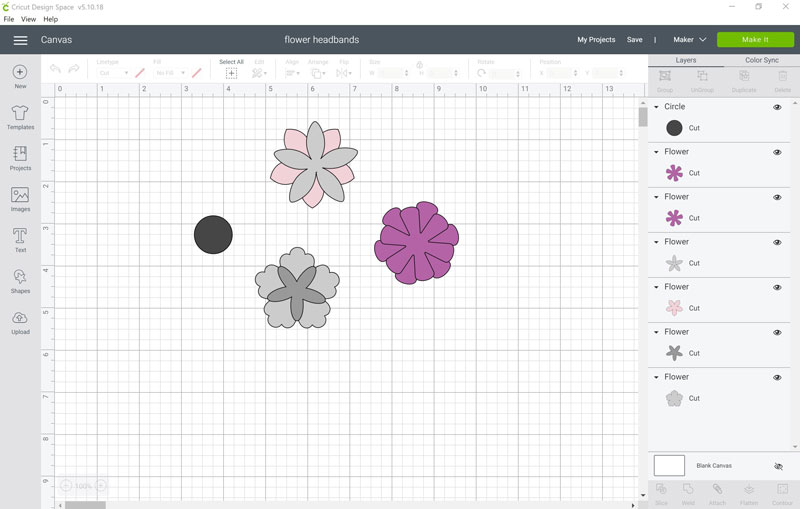 Cricut Access – A monthly or yearly paid subscription that gives you "access" to most of Cricut's graphics, fonts, and more perks.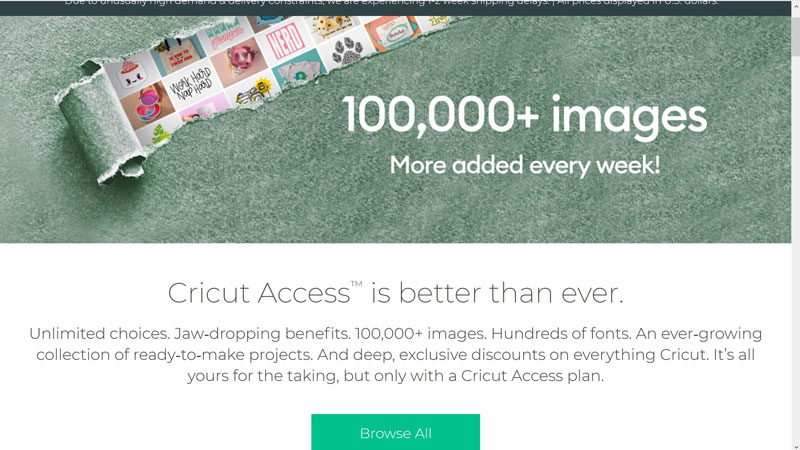 Design Space is included with the purchase of your Cricut machine – if you have a Cricut, you can install and use it at no additional cost. If you don't have a Cricut there isn't much for you to do with it.
When you click in various places in Design spaces, you'll run into Access graphics. These are labeled with a green ribbon and an a as pictured. If you have a subscription, they say "subscribed" underneath them. Otherwise, they'll have a price.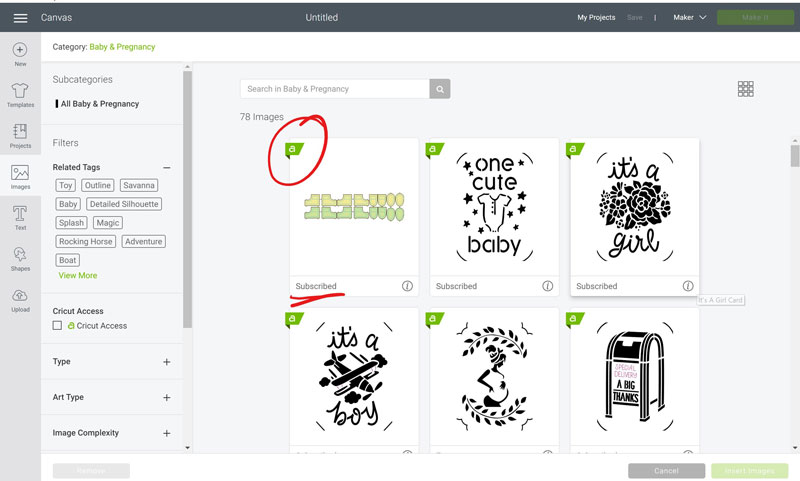 If you're subscribed to Access, you'll be able to use these images at no additional cost right within the app. These are not downloadable SVG files rather graphics used right within the app. This includes loads of fonts too.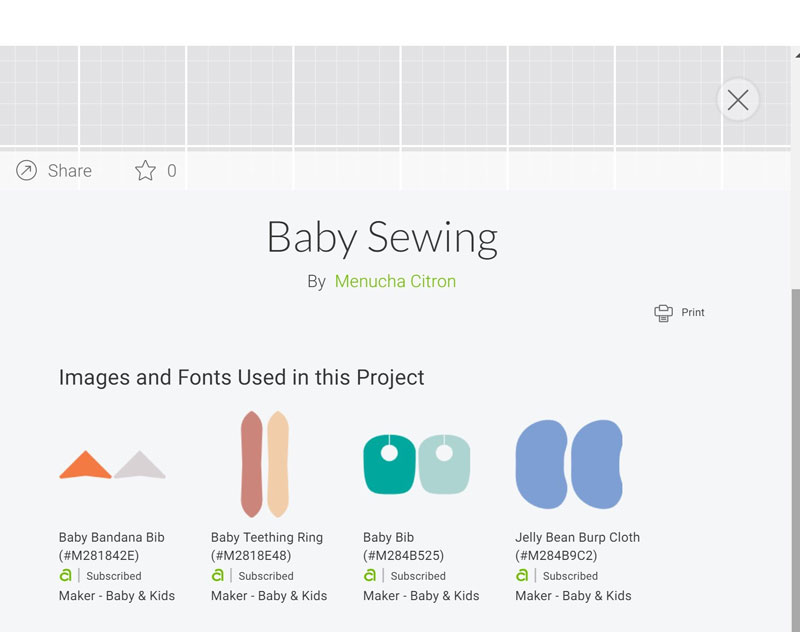 So is Cricut Access worth it?
First we'll explore the features and other things you get with your subscription so that you can make a better informed decision – as it applies to you.
Features of Access
Your Access subscription gives you use of over 200,000 images. Yes, that is a two followed by FIVE ZEROES!
You can use these freely in everything you create as long as your subscription is active. And the number keeps growing, especially with the 2022 addition of independent designers as contributors!
Does it include everything there? The answer, unfortunately is no… HOWEVER! It really and truly includes most of the images they have available.
Occasionally, I bump into a design that costs and usually it's one that's very specialized, such as a licensed character. You're getting a discount on those with your Access subscription – but again, that's the exception.
I put together a little gallery for you of screenshots of just a few topics I explored and the images I found for them – a tiny glimpse into the variety and quality so that you can see for yourself. There is no way I can possibly demonstrate the quantity.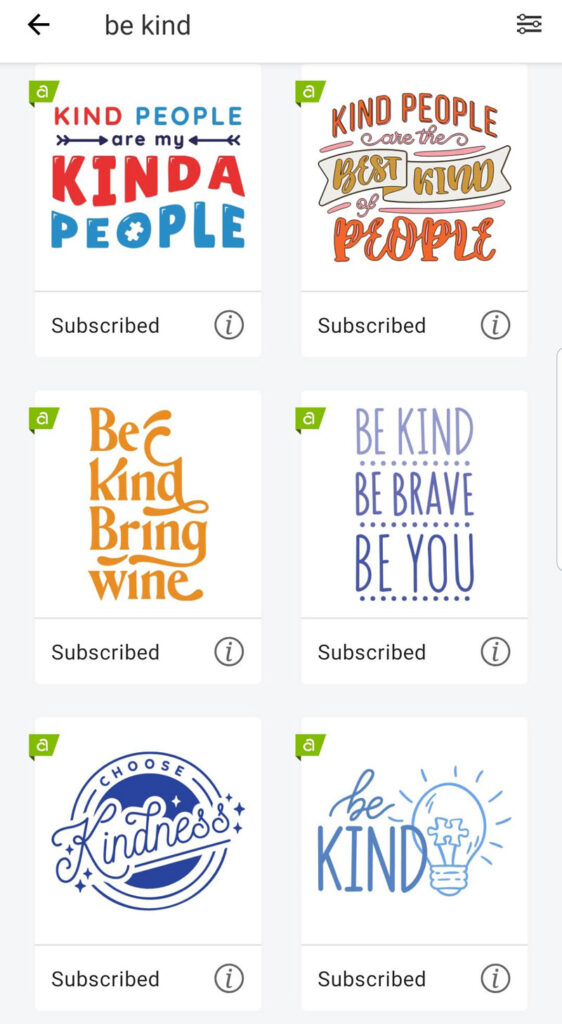 How much do you get for free without a subscription? You do get some images for free (roughly 2000+) – often timely things (such as mask patterns or back to school shirts) but again, the vast majority of Cricut images are Access-available.
Here's a quick outline of exactly what you get with your Access subscription. Some restrictions may apply – again, look it over:
Access to over 200,000 graphics: images to use on shirts, mugs, or whatever you're making, templates for paper flowers, boxes, cards. Basic themed shapes (space, animals, bows…) banners, baby stuff. Accessory templates – leather hair bows, jewelry. You'll likely find at least a few templates for anything that you'll want to make with your Cricut – and possibly have thousands to sift through. Many of these are exclusive and not available at all outside of Access.
Access to over 700 fonts: Fonts get expensive, but the Access subscription includes so many of them – I wish I could use them in my regular design projects. These fonts are designed for Cricut crafts so you have more options for drawing fonts, for multi-layer fonts, and for specialty craft fonts that will be much more useful for your Cricut projects than those you'll find on design websites.
10% off physical items in the Cricut shop: this includes all materials, machines, even sale items. It does not include bulk, bundles, or recent launches.
10% off premium licensed images
Priority Member Care line
Loads of ready-to-make projects – not every project uses special graphics, but you have loads that implement fonts, shapes, and more within unique projects. These are time-saving and really help you learn the ropes, make nicer crafts.
Limited commercial use – Yes, you can sell those insanely cool fringe earrings you made using an Access design! See more details further down.
Free shipping on $50+ orders – The Premium subscription majorly lowers your "free shipping" minimum so for heavy users, this is a major perk.
Monogram Maker
Premium uploaded image editing features
And more – they keep adding! These numbers keep growing….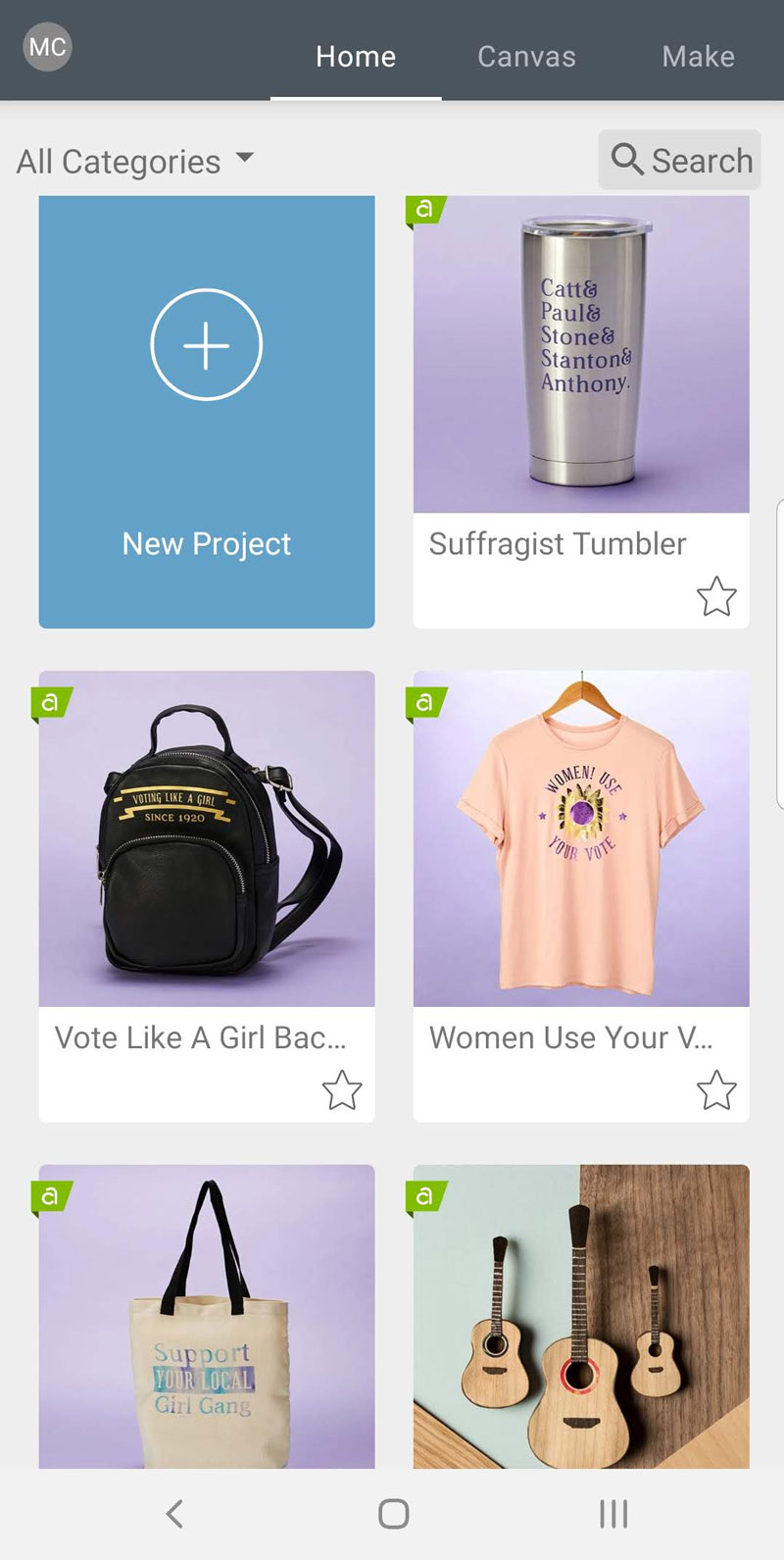 My Cricut Access review
While I'm a graphic designer by trade and have always designed my own stuff, you'll see that with my Cricut crafts, for many of them, I used Access images.
When I'm Cricut crafting it's simply so much easier to type in what I want in Design Space, and it's all right there. I save loads of projects to potentially make in many, many different categories.
So is Cricut access worth it for the money?
To compare it to other resources for designs, even if I purchase a huge bundle of SVG files, it's only tackling the one niche I'm buying it for.
And those don't always offer commercial use.
And if you buy just one $10 design resource a month, you're better off just buying the yearly Access subscription – plus you can sell what you make (see more about this below).
Their pricing is more than fair for an unlimited subscription so if you use it regularly, I'd say yes.
Other features will depend on how much you order. If you order $1000/worth of Cricut product in a year, you're paying for it just with your 10% Access savings!
And with the addition of more features, such as the monogram maker, independent creators, and more it's a no brainer! Many of the designers who you'd shop for on Etsy are now contributing to Access too.
How easy is it to find what you need?
There are two ways to browse – by image set ("cartridge") or by standalone image. You can also sort through categories.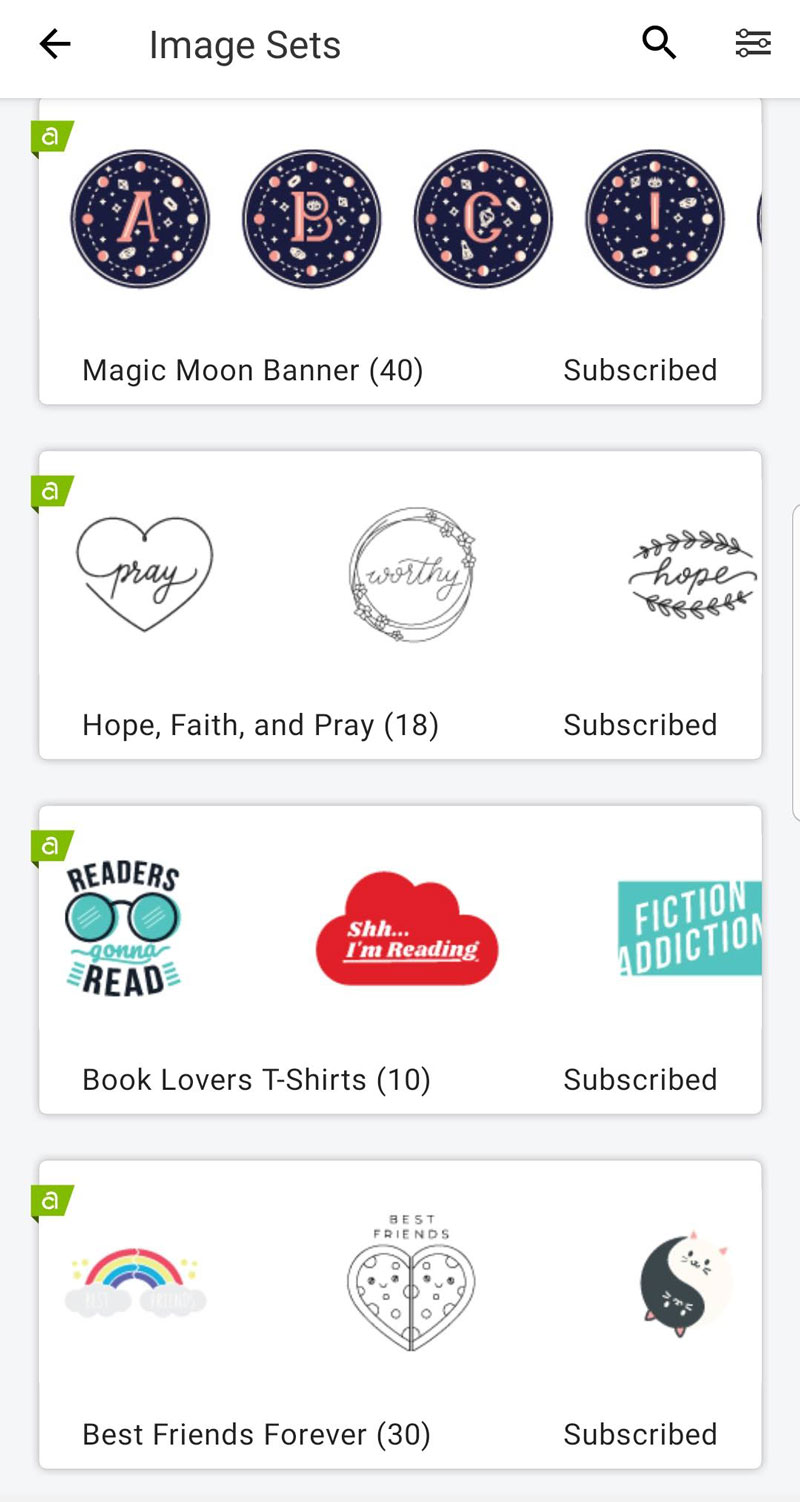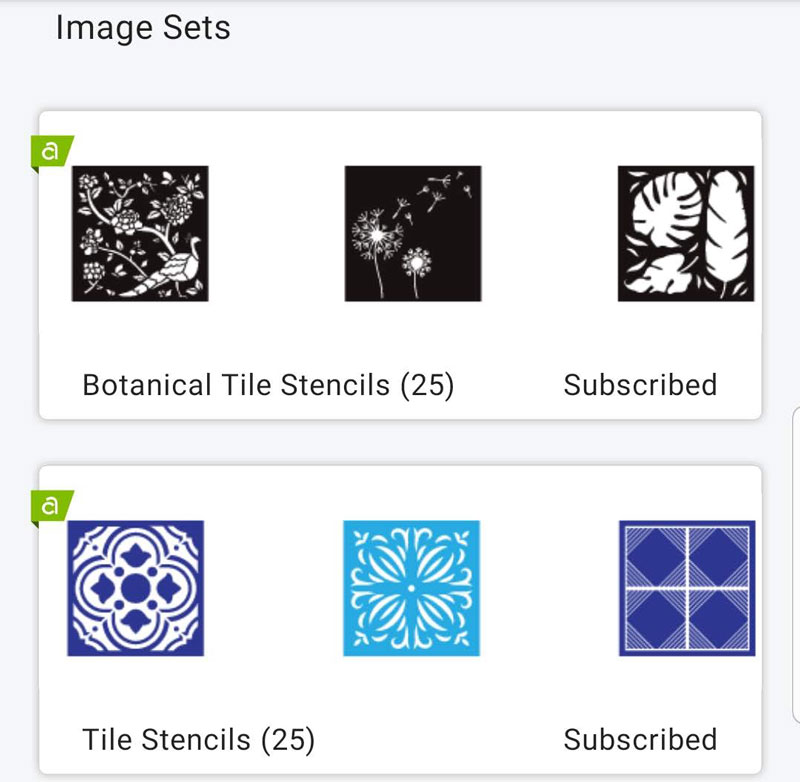 While I find it fairly easy to find what I want, it is lacking in its filtering options for sorting through project type.
For example, I can look for projects in the "projects" section – that's pretty straightforward. But when browsing through images, if I look for leather earrings to make with the term "earrings", I'll find a mixture of earring graphics and actual earring templates, and it's hard to filter out the graphics without accidentally filtering out some of the images.

The same goes for shirts. If I'm looking for shirts for boys, not everything in that category is tagged so well. I might find images of shirts or boys, rather than boy t-shirt designs.
Generally speaking, however, I do find what I need. I tend to do a lot of leisure browsing, making new "projects" that are actually loads of images that I added to my canvas to potentially make, and disabling layers to create only the one I'm doing now.
Actually, sometimes I find so many designs I have to actually make hard decisions…!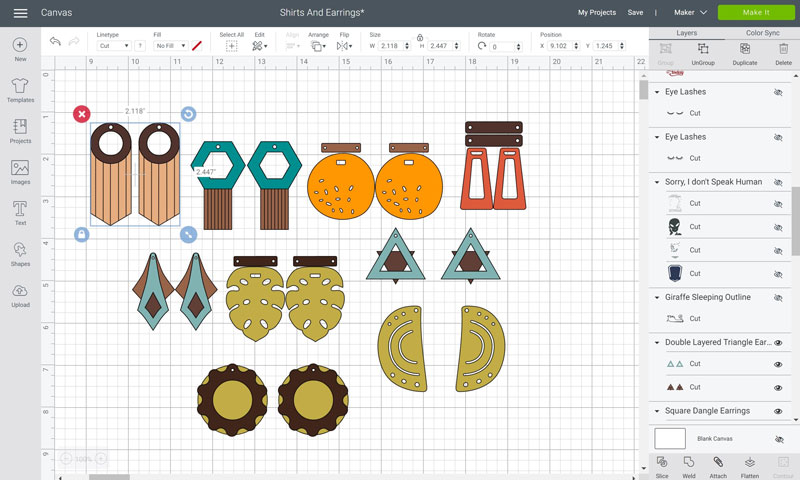 In a nutshell, I often prioritize Access images over designing my own, and with my subscription, I haven't yet needed to buy from graphic sites. So yes, ultimately I find what I need. But sometimes I need to sift through more than I'd like. But I do find myself doing the same on stock websites.
Sample Designs
I feel like the best way to show you what you can do with your Cricut Access subscription is to show you some of what I've made. I'm working on a post that features loads of shirts for boys (I seriously don't have time to make all the designs I found).
I also have made things that I didn't photograph. For example, for my son's impromptu 4th birthday party, I found an adorable space-themed four graphic to "Print then cut" on sticker paper and stick on plain goody bags.
Here are some Cricut Access projects I've made – including images and fonts. Find the tutorials: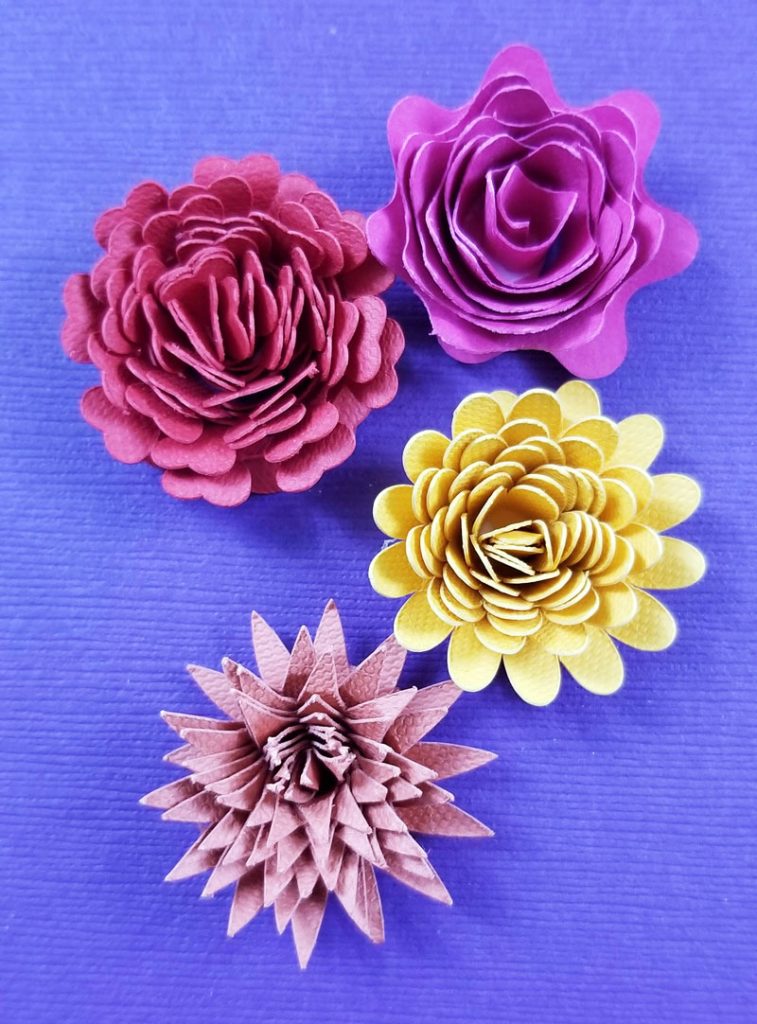 Commercial Use (for sale)
Note: this is not intended to constitute legal advice – rather to give you a rough outline so that you can decide is Cricut Access worth it. So make sure you read through the policy yourself.
Please read their copyright policy yourself as this information may be outdated. Skip to their FAQs to read it in plain English and not legalese.
The Angel policy is a generous policy that allows you to sell up to 10,000 finished crafts made with Access designs (that's total crafts – not total cuts). This is a ginormous perk that can make all the difference – you literally have access to loads of premade designs for people's requests.
It generally allows the sale of finished products as long as you include the language "Includes Copyright Material of Cricut," in a reasonable size and location or on the packaging.
This does not include craft materials made from their designs (such as stickers), cuts that aren't part of an assembled project, licensed designs (such as Disney) and more. Cricut can't sublicense you to sell these brand's products – you'd need it licensed directly from the copyright holder.
If you're unsure if your planned use fits, you can email their copyright team.
So is Cricut Access Worth It? In summary
Ultimately, Cricut Access is worth it as much as you craft.
If you only craft occasionally and keep things very simple, you may not find it worth it.
However, even % discount makes worth it for heavy crafters.
And regular-but-not-heavy crafters will likely find it worth it just based on the time savings (if you design yourself normally) and the money savings (if you usually purchase designs).
And here are the factors that seal the deal for me:
As opposed to purchasing individual designs that you need to make a lot of each to get your money's worth, Cricut Access is worth it even if you tend to vary your crafts more.
So if you tend to make the same 5-6 things exclusively, maybe individually-purchased designs are better – or even just designing your own. But if you're like me and you make different projects, Access is the way to go.
And finally, the commercial use allowance means that you don't have to worry about selling your Access designs – as long as your packaging attributes it to Cricut.
So, is Cricut access worth it? What do you think? Do you subscribe, have you subscribed, and do you have feedback to share? Comment below!
Find some Cricut Craft inpiration here
Sign up for updates so you get a heads up when there's a new Cricut post!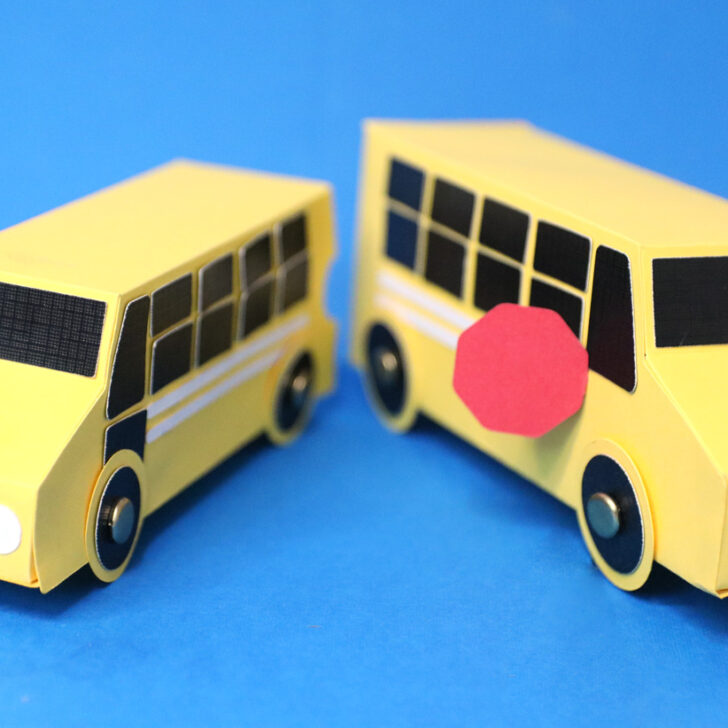 This beautiful school bus template comes in both SVG cut files and PDF printables to use as a gift box or paper toy! When you're …