I'm thrilled to share these deep-fried tuna fishcakes – a contribution by Susan of The Cook Stone. She has decided to share with you this fun guest post featuring an easy dinner for busy moms. Susan told me that this takes her under 30 minutes to cook – so I hope you enjoy! You can find the printer-friendly version at the end of the post. Disclosure: this post contains affiliate links.

Thinking of a new tuna recipe? Find out how you can make deep-fried tuna fishcakes in less than an hour by reading this post.
Whether it's canned or fresh tuna, it cannot be denied that tuna is one of the most amazing fishes around. This friendly pink fish tastes very good, too, which explains why it is one of the more popular seafood.
Tuna is very versatile, too, as it can be cooked in many ways. It can be grilled or cooked in a skillet. You can also bake it. In this post, I will teach you how to deep fry tuna fishcakes.
What is tuna?
A member of the mackerel family, tuna is a saltwater fish that is extensively fished. It has a mild to moderate flavor. The fact that it reproduces at a very early age makes it so widely available in the waters. This also explains why tuna is relatively cheap unlike other fishes such as trigger fish and the expensive trout.
I guess every one of us is familiar with canned tuna. The first canned tuna was produced in 1903 and quickly became popular because of its taste, affordability, and versatility. It can be canned in edible oil, brine, and water.
What are the health benefits of tuna?
Disclosure: this post is purely informative and does not serve as medical advice. Do not make dietary decisions based on it, and always listen to your doctor above any advice you find on a blog.
Like other fishes, tuna is rich in omega 3 fatty acids that can help in reducing risks of cardiovascular diseases. In fact, a 3-ounce serving of tuna already has 89 milligrams of DHA or docosahexaenoic acid and 13 milligrams of eicosapentaenoic acid or EPA. Both are omega 3 fatty acids that can slow down plaque formation in the blood vessels, prevent heart attack and stroke.
Aside from that, omega 3 fatty acids can make you happy. Along with tryptophan which is also found in tuna, omega 3 can induce the neurotransmitters in the brain to secrete more serotonin or the happy hormone. This can improve your mood in the process.
Tuna is also a very good weight loss food because it is low in calories. It can be a good replacement for fatty meals, allowing those who want to lose or control their weight to minimize their caloric intake. In fact, a 3 ounce serving of cooked tuna contains a mere 110 calories.
Of course, the way you prepare tuna can have an effect on the calorie intake. For instance, if you serve tuna salad with mayonnaise, then expect to get more calories than the usual.
Finally, tuna can lower blood pressure because it is high in potassium and low in sodium.
How to buy fresh tuna
In case you get the chance to buy fresh tuna, look for those with a moist flesh. Choose tuna that has a fresh and pleasant smell, too.
When buying tuna, remember the signs of an aged fish such as gapping, or when the meat begins to separate into flakes. Tuna steaks also turn brown quickly. Avoid those that look dull or very brown as these are likely to be old.
I suggest that you cook tuna on the same day that you buy it. Of course, you can always freeze tuna to extend its shelf life. You can then thaw it in the refrigerator in 1 to 2 days before cooking.
Deep-fried tuna fishcakes Recipe: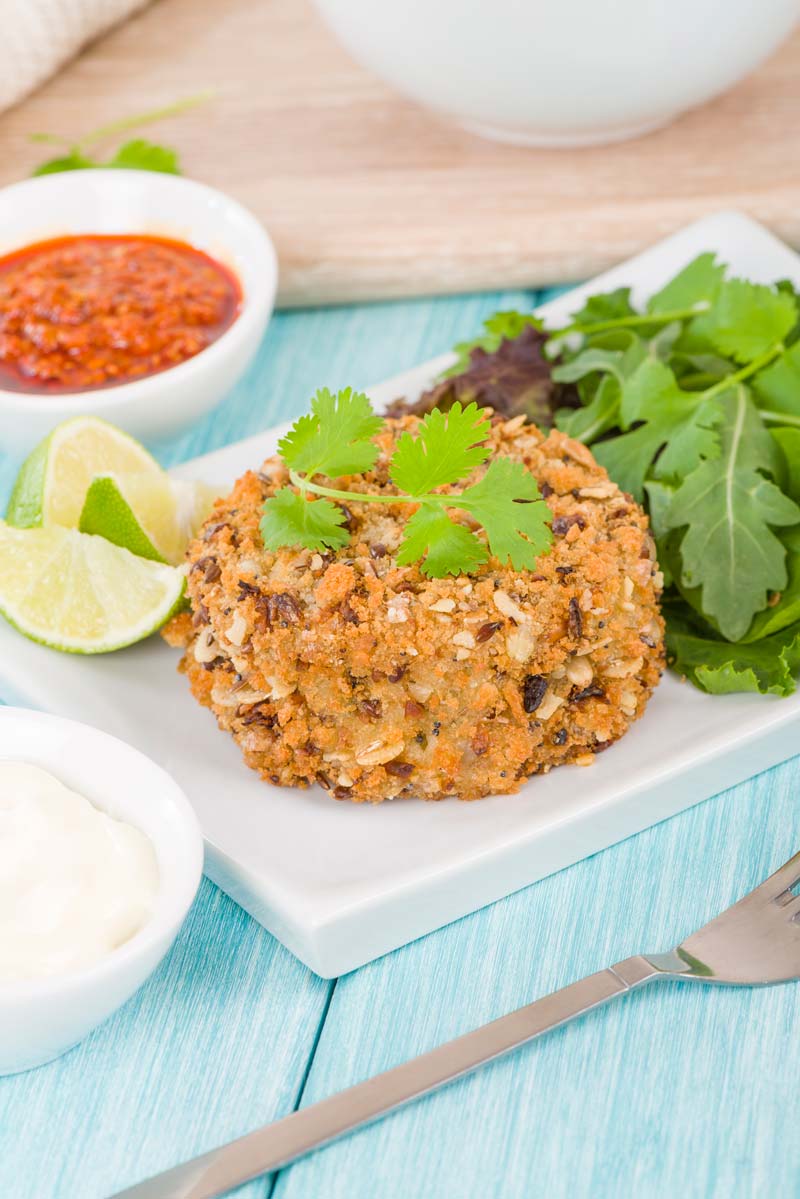 While this is mainly an appetizer, it can also be a good meal for dinner or lunch if you are trying to lose. It's easy to prepare as you would only need around 30 minutes to prepare it. This recipe makes 8 appetizer size croquettes.
Ingredients:
On pouch of albacore tuna, drained and shredded
Two teaspoons of Dijon mustard
Two green onions, chopped
Two eggs, beaten
One teaspoon of lemon juice
Half teaspoon of kosher salt
Quarter teaspoon of ground black pepper
One cup of panko breadcrumbs
Olive oil
Recommended Equipment:
Step by step guide:
Set the tuna, eggs, onion, mustard, salt, pepper and lemon egg into a mixing bowl. Add a quarter cup of the bread crumbs then stir well to combine.
Divide this into eight rounds. Set aside on a pan and let it rest for 15 minutes.
Place the other bread crumbs into a plate. Coat each round in the bread crumbs one at a time.
In a sauté pan placed over medium heat, pour just enough oil so that the bottom of the pan will be well covered. Add the croquettes and then cook on each side for 2-3 minutes.
Remove from the pan and place on a cooling rack set over a pan lined with paper towels. Let the croquettes cool before serving.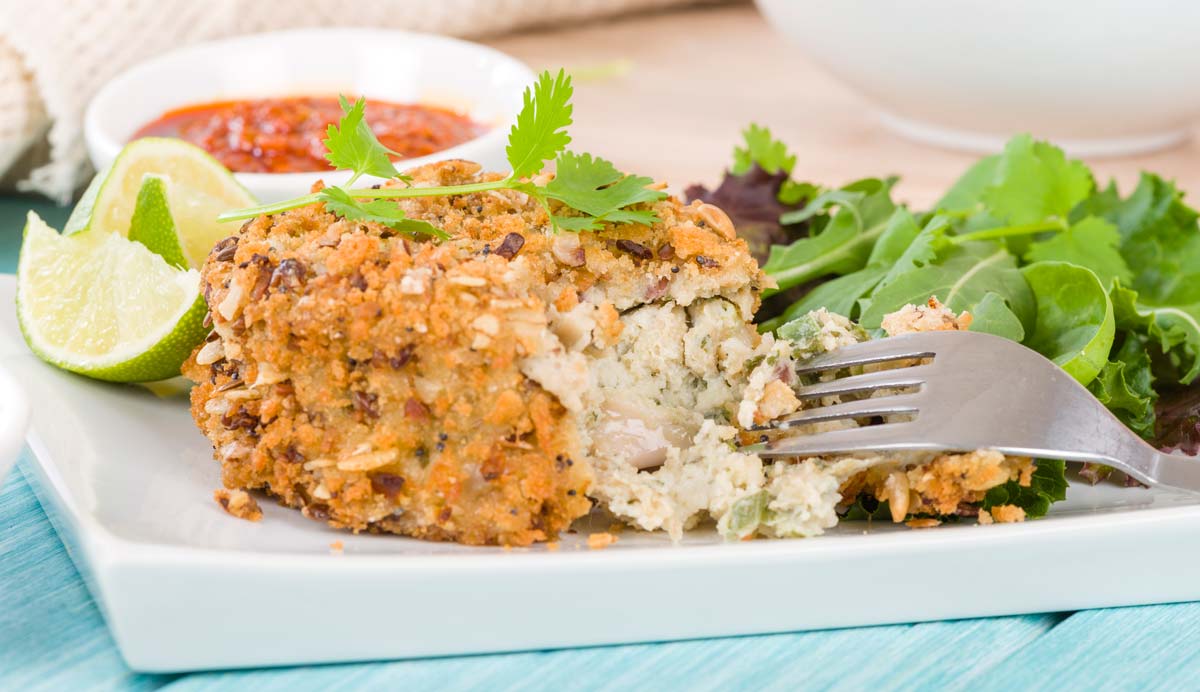 As you can see, tuna can be turned into delicious and nutritious fishcakes. This one is a no-sweat recipe that you can try at home. I am sure the kids will like it, too.
Like this recipe? If so, please share this on your Facebook feed. You can also tweet it. Let's spread the word about the many good things about the amazing fish called tuna.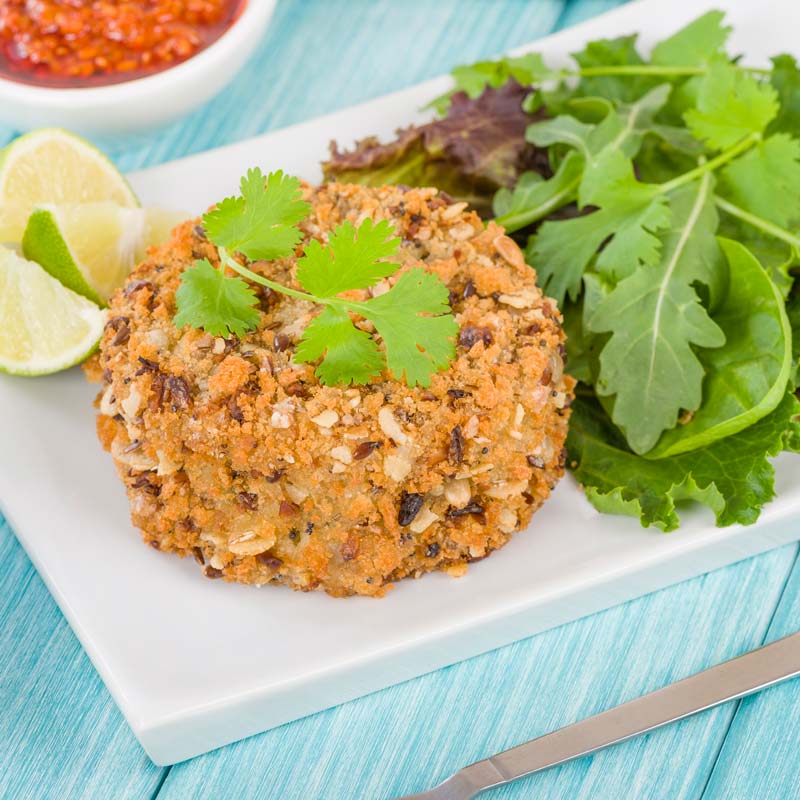 [yumprint-recipe id='19']
Photos: depositphotos.com