I made this delicious spaghetti squash kugel recipe as a simpler alternative to my favorite potato kugel – basically because I can use much fewer dishes. Watch the video below for the instructions and then scroll down for details. Disclosure: this post contains affiliate links.
For those of you who are not familiar with kugel, it's pretty much a Jewish casserole.
Update: this recipe has moved and been improved! Check it out here!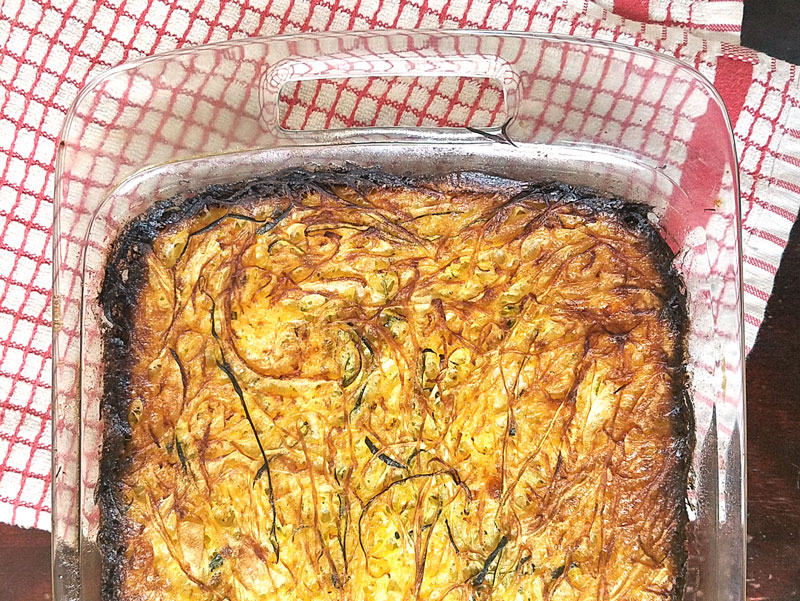 What will you be making this spaghetti squash kugel for? Comment below!
Get the book!
Love to relax, love to cook? The Color-in Recipe Binder is a unique concept in coloring books for adults. Create a keepsake journal while keeping your favorite recipes on hand.
You can get it in print on Amazon, as an instant digital download on Etsy, or as an instant digital download below!