I made these DIY dipped earrings to spice up my collection and they are one of my favorites. The studs are so simple to make and they match everything I have. They use the same clay that I used to make this hair tie bracelet DIY tutorial. Disclosure: this post contains affiliate links.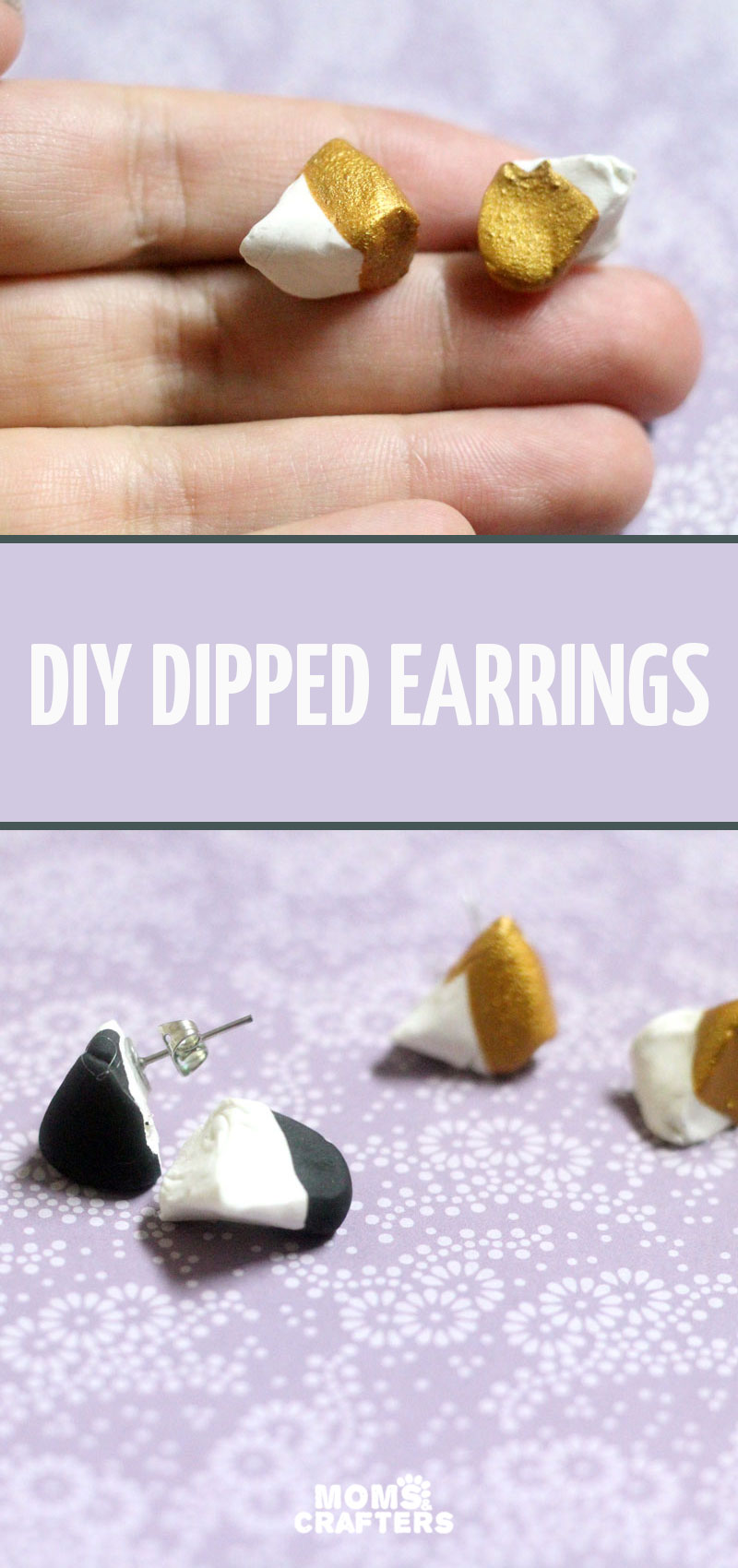 The fantastic thing about these lightweight DIY studs are that they are perfect for the busy Mom- no babies pulling so hard on a hanging earring that your ear feels like it's being ripped off! Since I used air dry Sculpey clay, these earrings are the perfect alternative to stones that are quite heavy.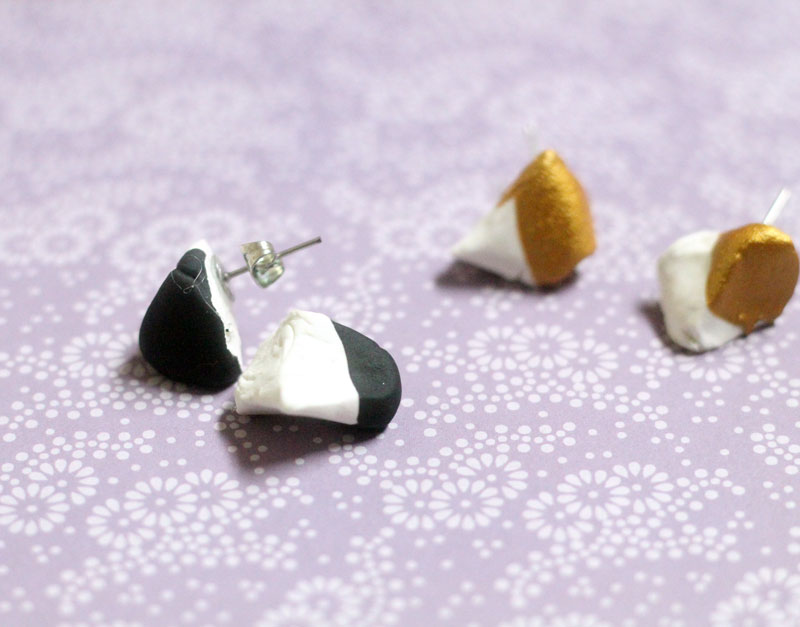 Because of their simplicity, you can easily make them in all sorts of colors, so you'll always have the perfect match on hand. Dress 'em up or down- these dipped studs are so versatile.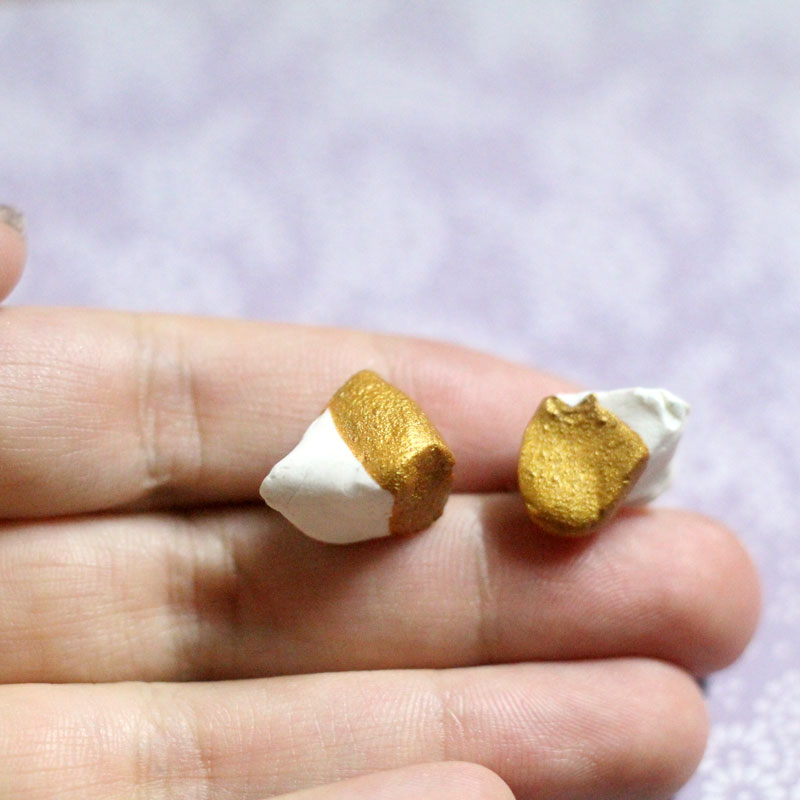 I love that these earrings are not only classy, but bring an element of nature to the design, in how they look like a perfect size stone for the earlobe.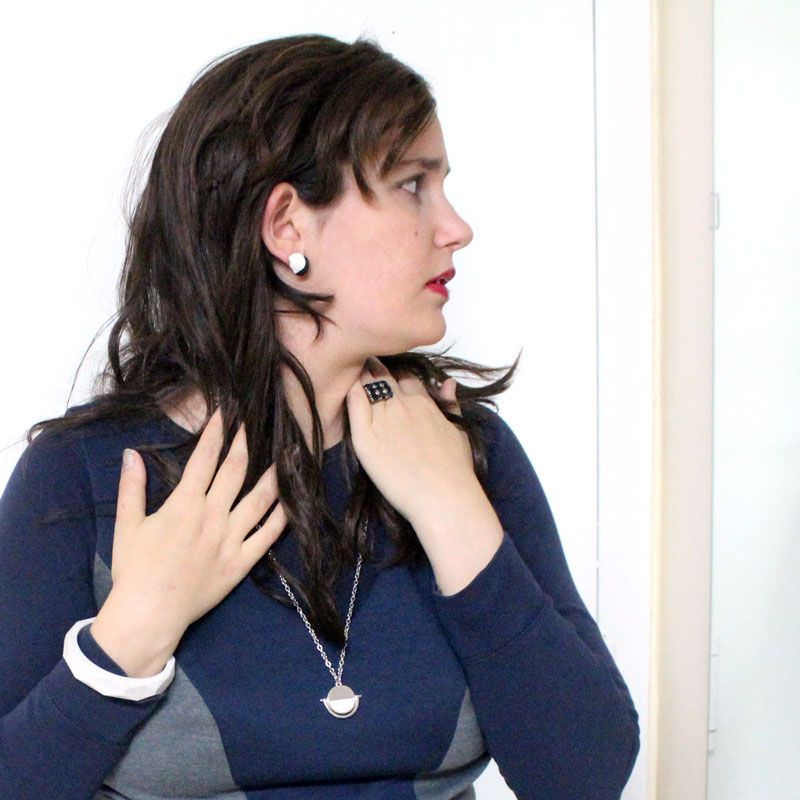 To achieve the beautiful shape of these DIY dipped earrings, I cut some edges and flattened some, to make a few irregular facets. Once the Sculpey clay dries, they are dipped into acrylic paint for a fun look.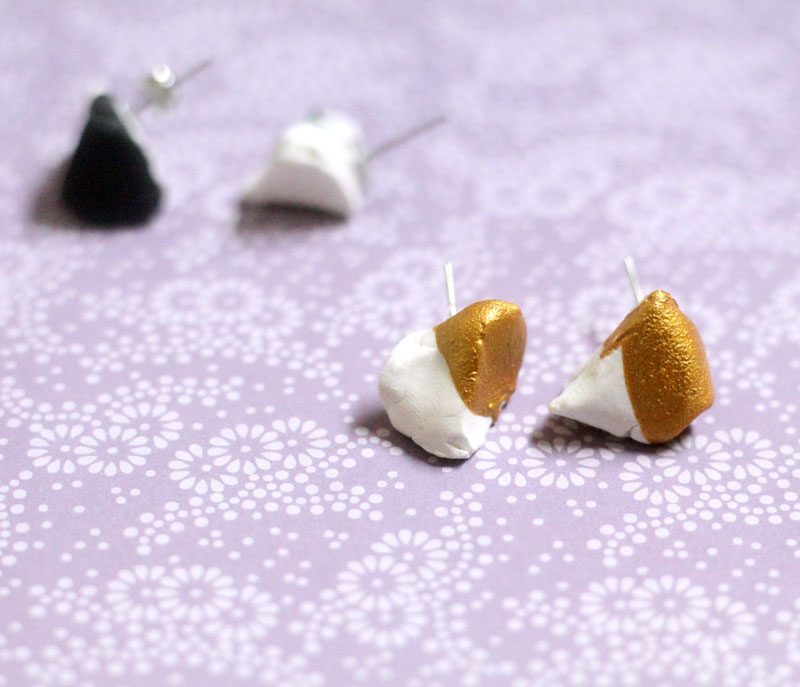 Ready to make these gorgeous geometric studs on your own?
Watch the video below to see these DIY dipped earrings being made, among some other fun DIY earrings.
---
Want to learn how to make jewelry out of anything? Get the book! It includes lots of fun and easy jewelry making ideas that are affordable like this one!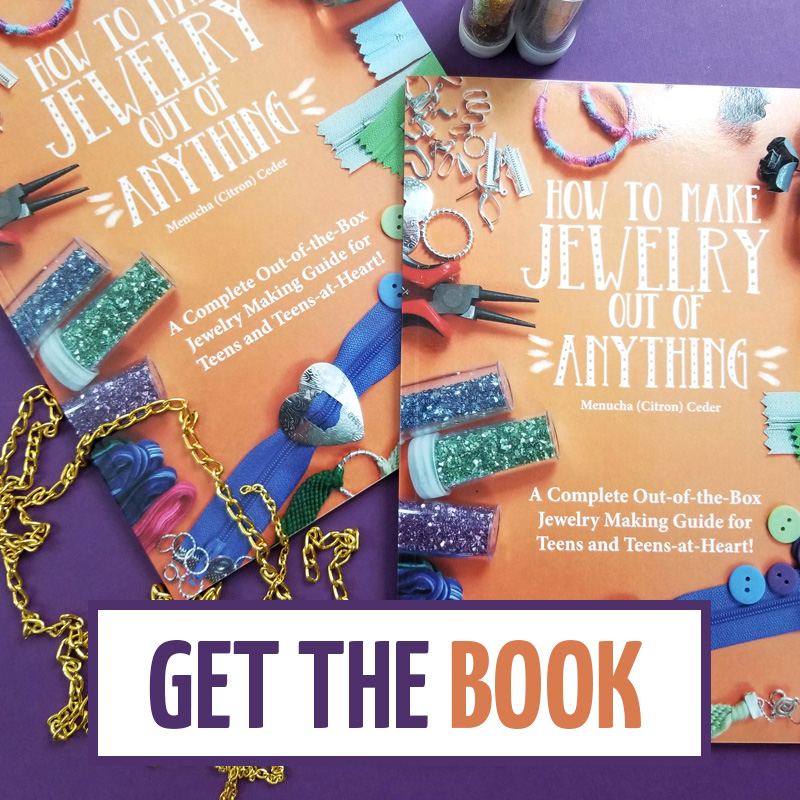 ---
What you need to make DIY Dipped Earrings:
How to make DIY Dipped Earrings:
1. Pinch off a piece of clay and roll it out between your hands.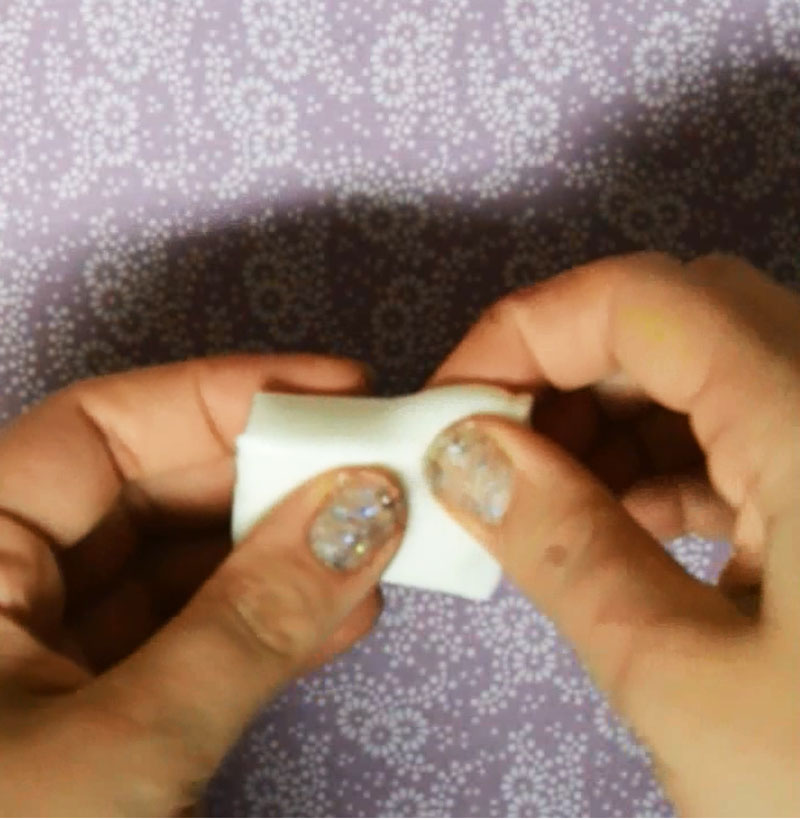 2. Using your craft knife, cut the clay into a geometric shape. Pinch the clay to help hold the shape you want and then let the clay dry.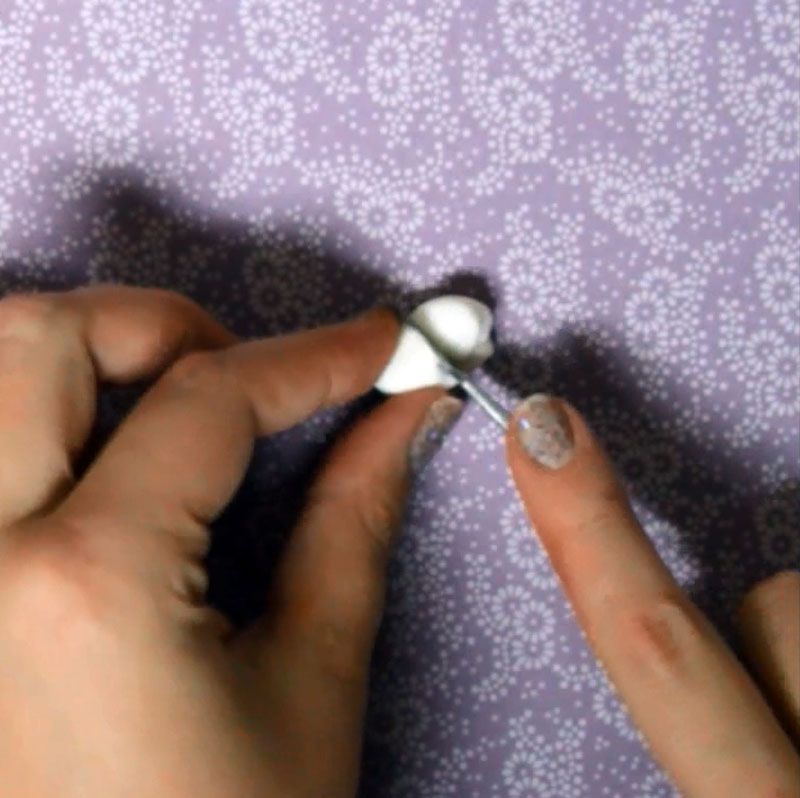 3. Once the clay is dry, prepare a small portion of paint.
4. Dip part or all of each earring into acrylic paint.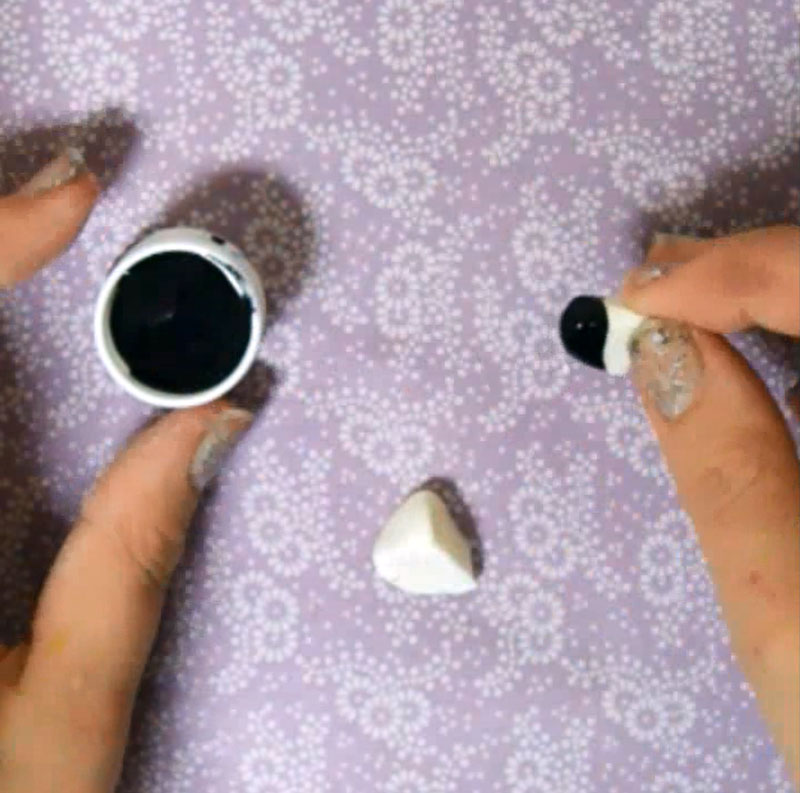 5. Let the paint dry.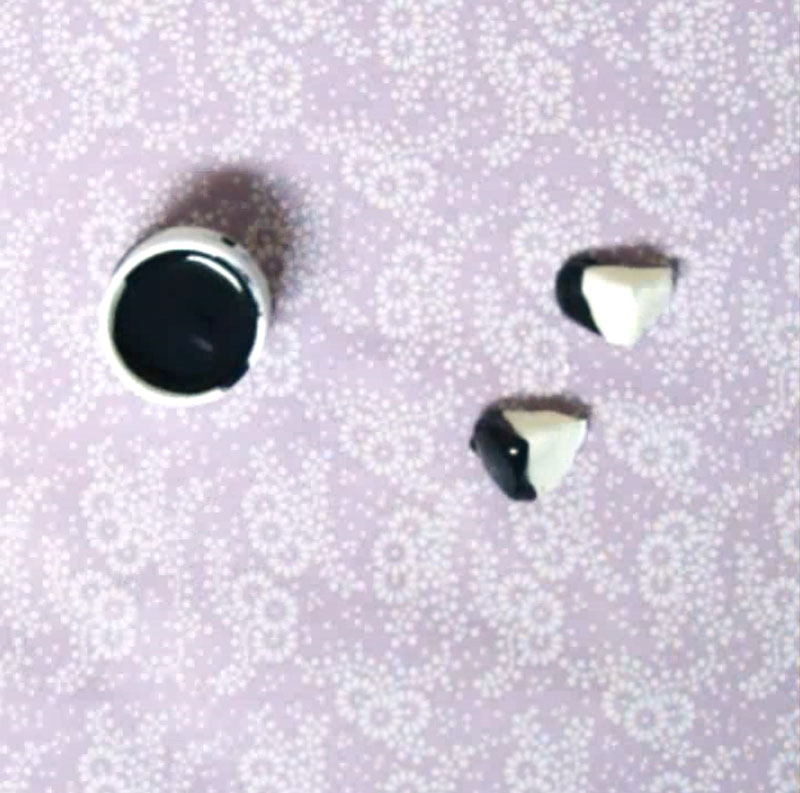 6. Once the paint is dry, use E6000 to glue an earring pad onto the back of the clay, and let it dry.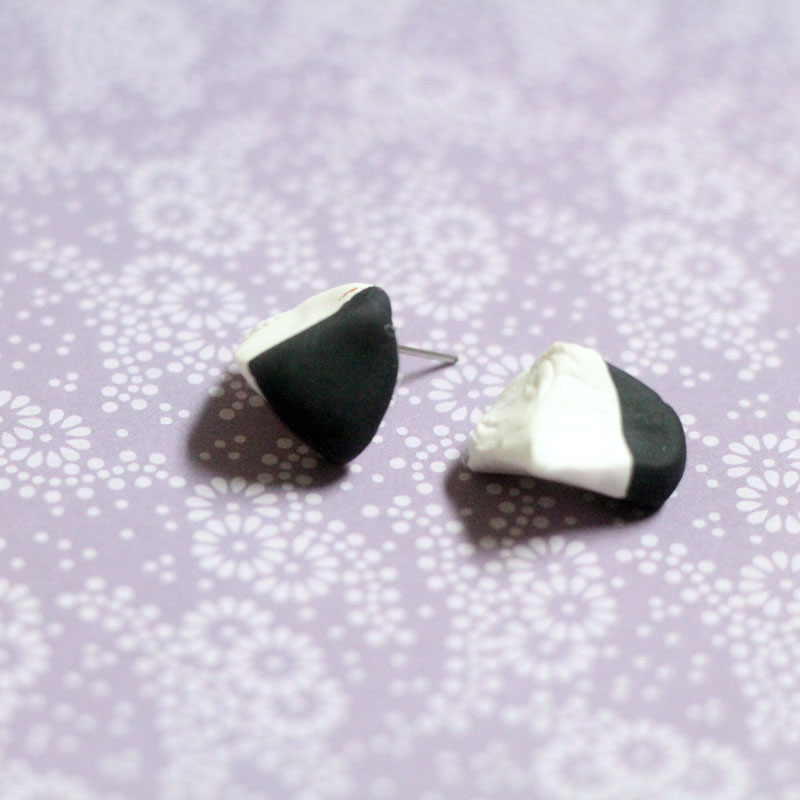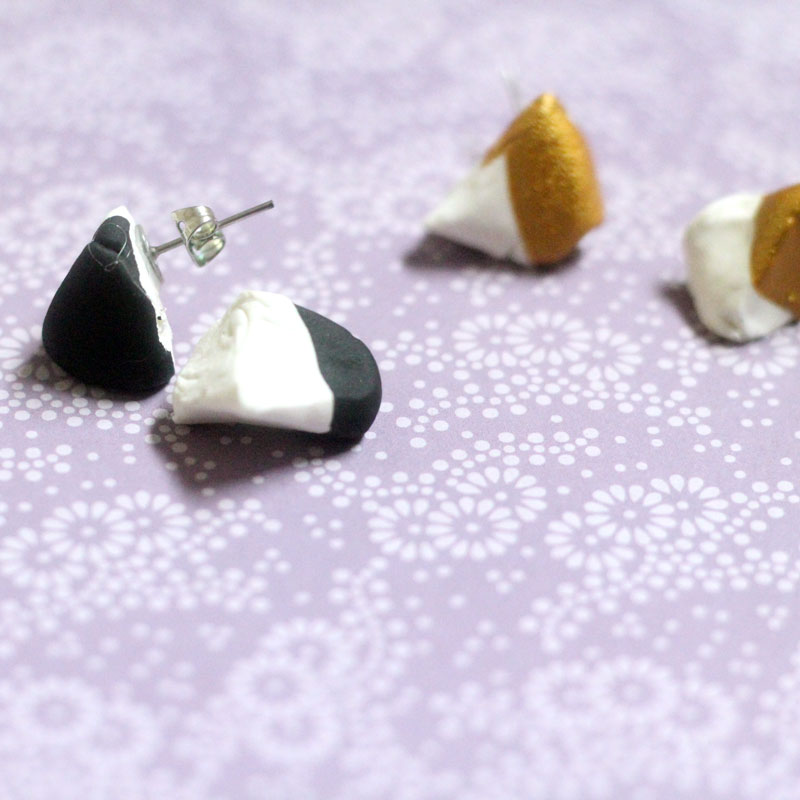 What DIY Earrings have you made yourself? Tell us about it in the comments!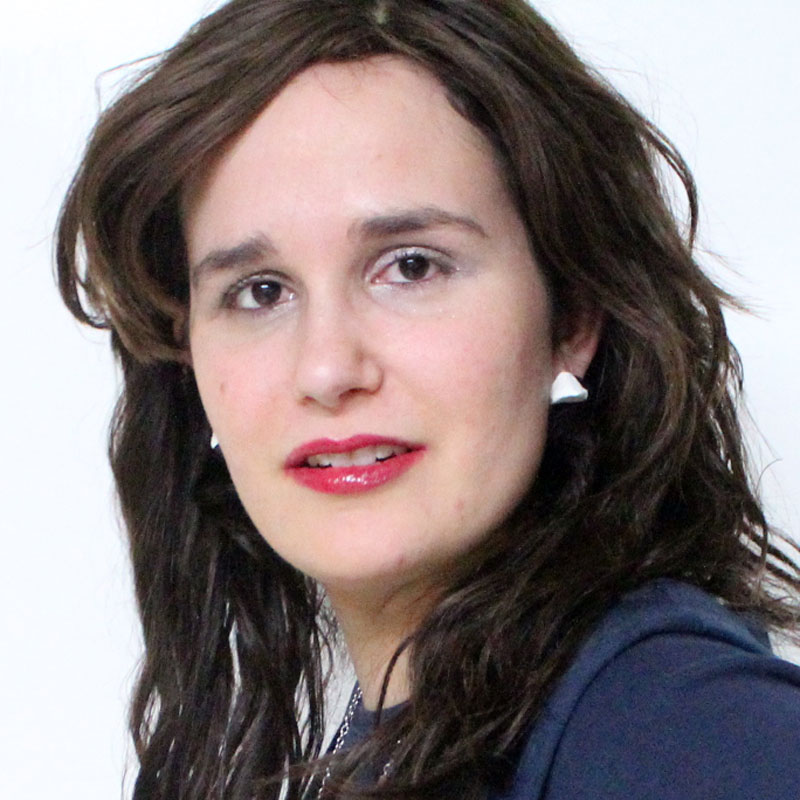 Get the book! By purchasing Moms & Crafters publications, you are supporting my blog and enabling me to keep on providing you with free craft ideas like this one. Coloring for Coffee Lovers is my most popular coloring book, but you can find all of my printed and digital coloring books here.