Learn how to sew DIY fabric bows – a fantastic beginner sewing project! If you don't have one yet, I recommend checking our our favorite sewing machines for beginners. This post contains affiliate links.
---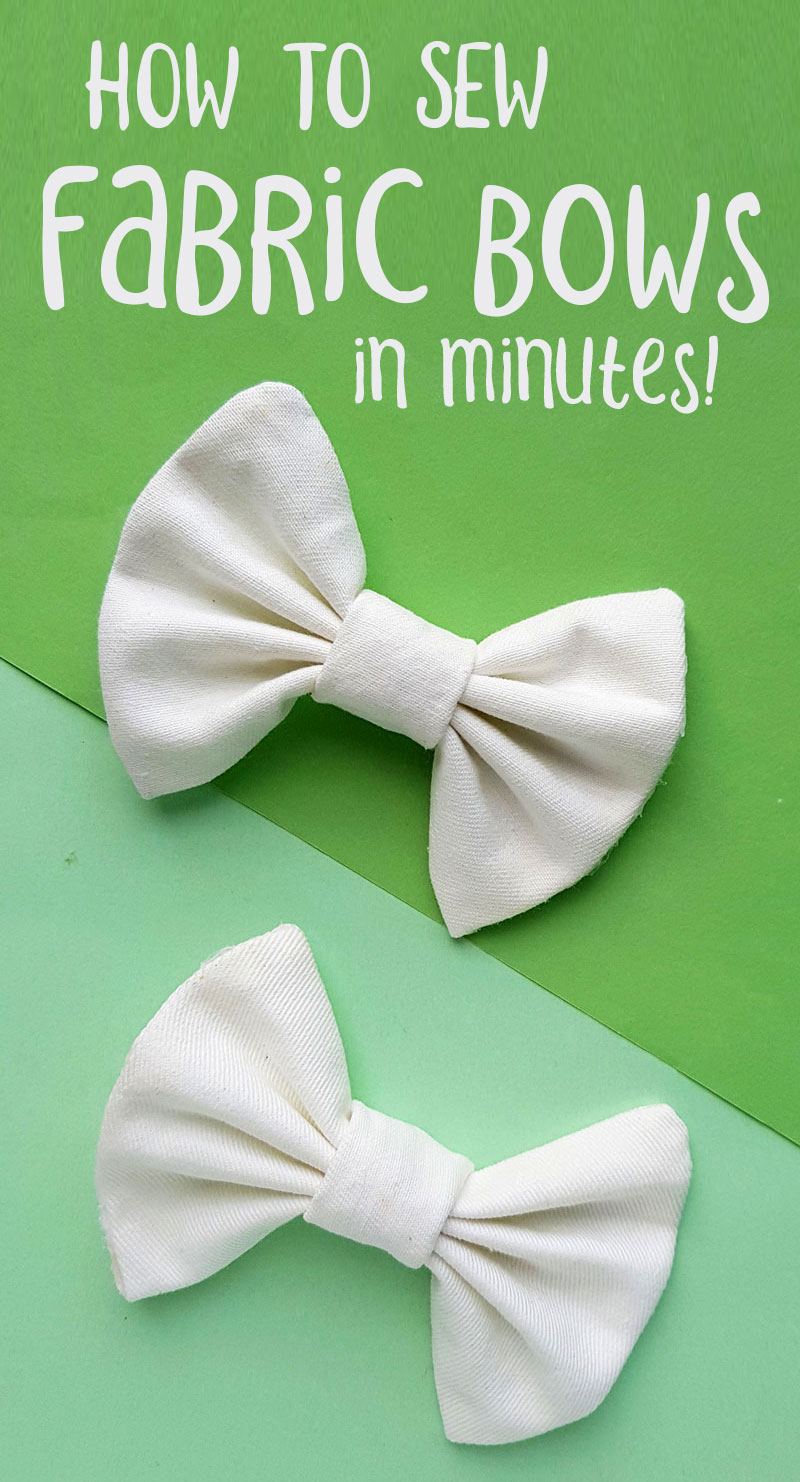 With the recent arrival of Princess A, life is just overflowing with bows, bows, and more bows! We love making bows from different materials – leather is a favorite – but there's nothing like the classic DIY fabric bows to pretty up a little girl.
I am going to tackle no sew bows in coming post(s) but for now, you can learn how to sew DIY fabric bows – they're really easy!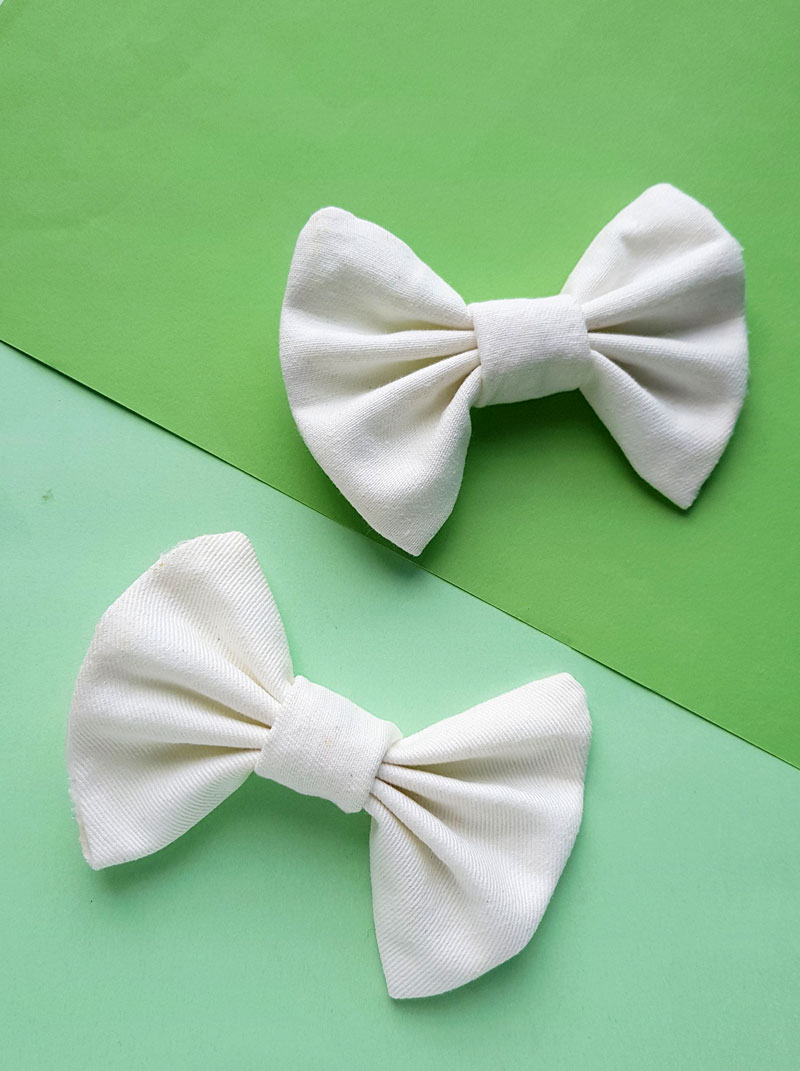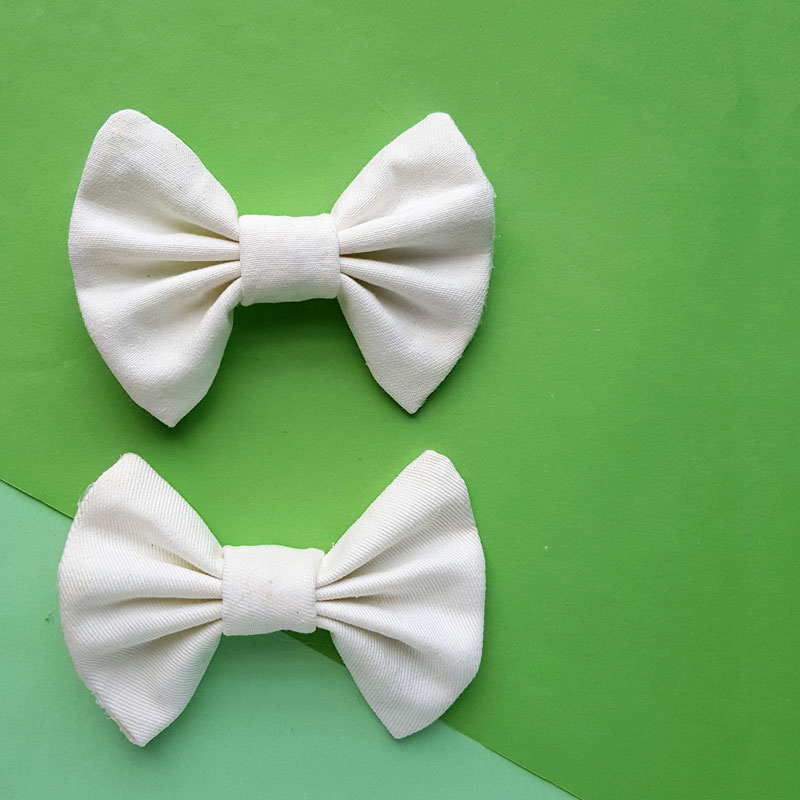 Sewing fabric bows is a fantastic beginner sewing project, along with our tutorial on how to sew a potholder, because it's so simple but it's also functional and fun to use when you're done.
These DIY fabric bows are fantastic for:
Embellishing an outfit
Threading onto a belt or sash
Sliding onto alligator clips or barrettes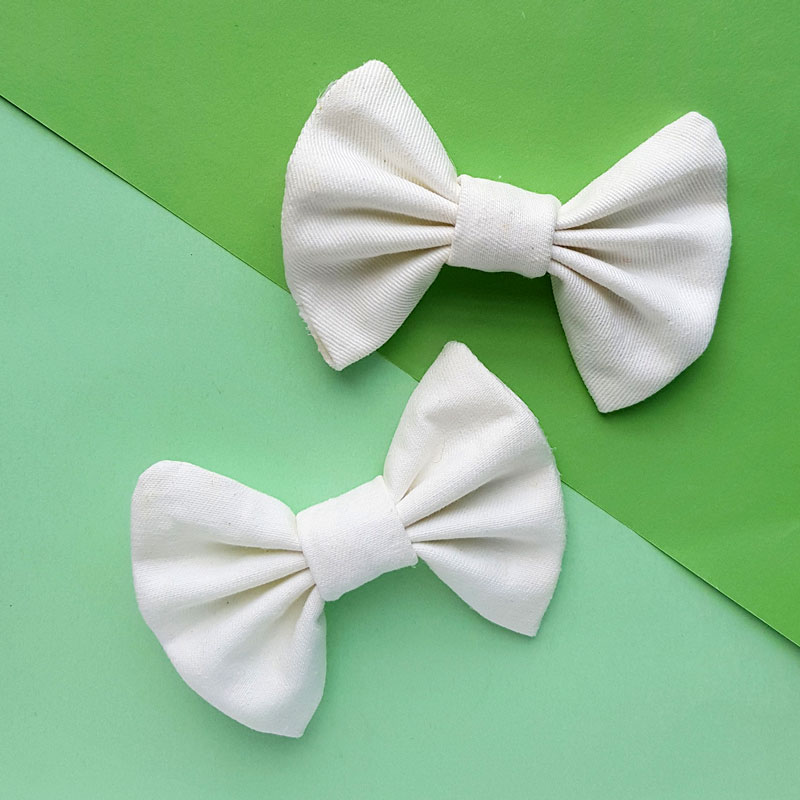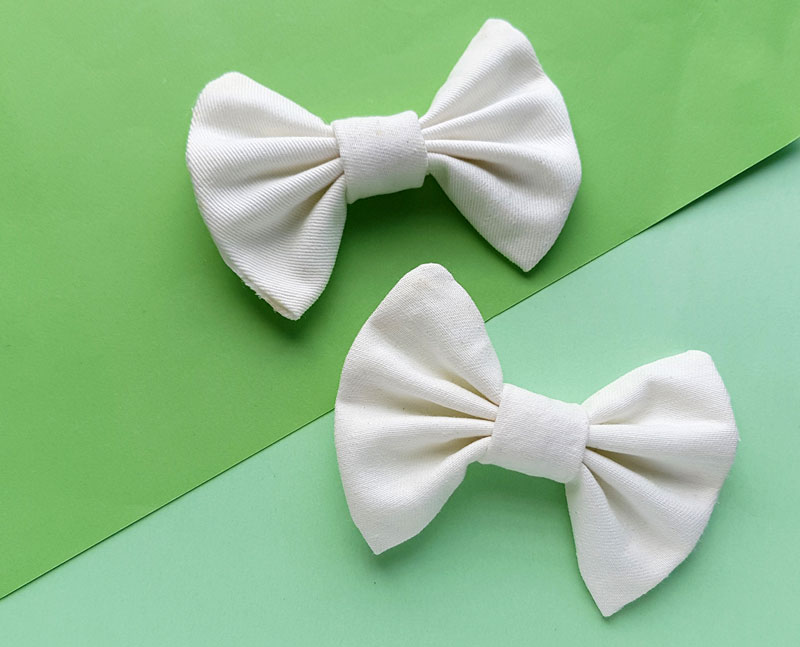 These were made from simple white cotton, which is perfect for learning or practicing. You can make these in any size or fabric.
Repurpose denim.
Try a shimmery lycra or a fancy satin.
And even cooler: get fat quarter bundles or similar pre-cut quilting fabrics to add lots of cool colors and prints to your stash.
And after you've made a few, try adding your own twist. You can even try decorating plain cotton before sewing with it!
The simplicity of these DIY fabric bows make them a fantastic gift for handing out to groups of people – friends, nieces, grandkids – and you can even turn them into bow ties like I did with crochet bows.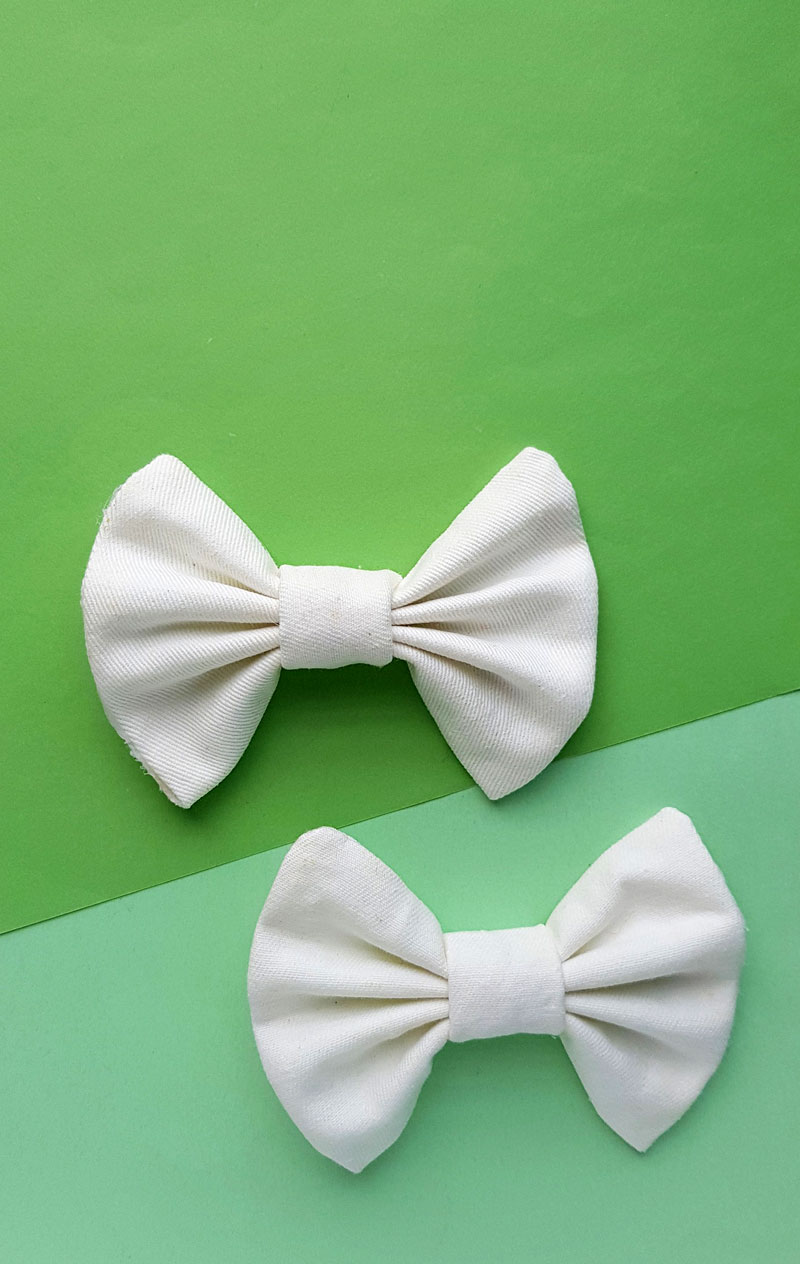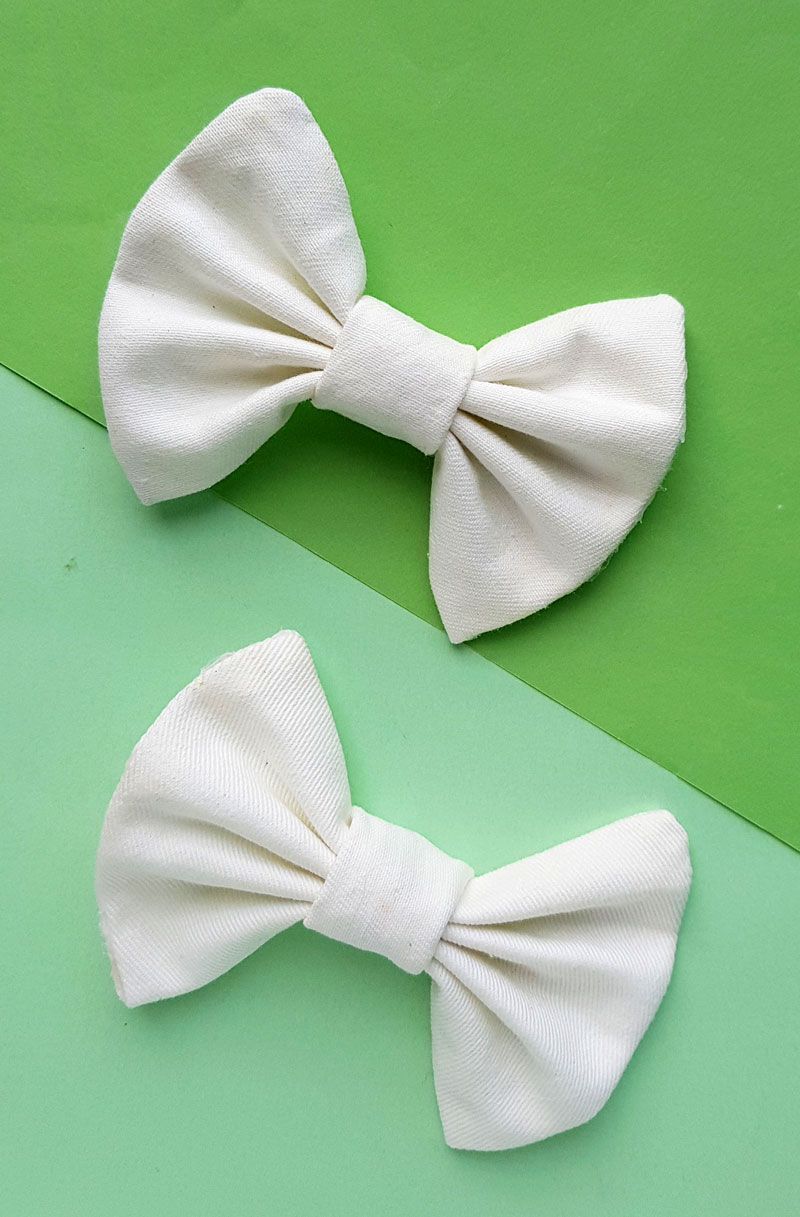 What you need to make DIY fabric bows
How to Sew a Fabric Bow
1. Use the template or a ruler to trace the pattern (or follow the measurement proportions) onto your fabric. Cut it out. The big rectangle will be used to make the main bow and the small square will be used to hold it in the center.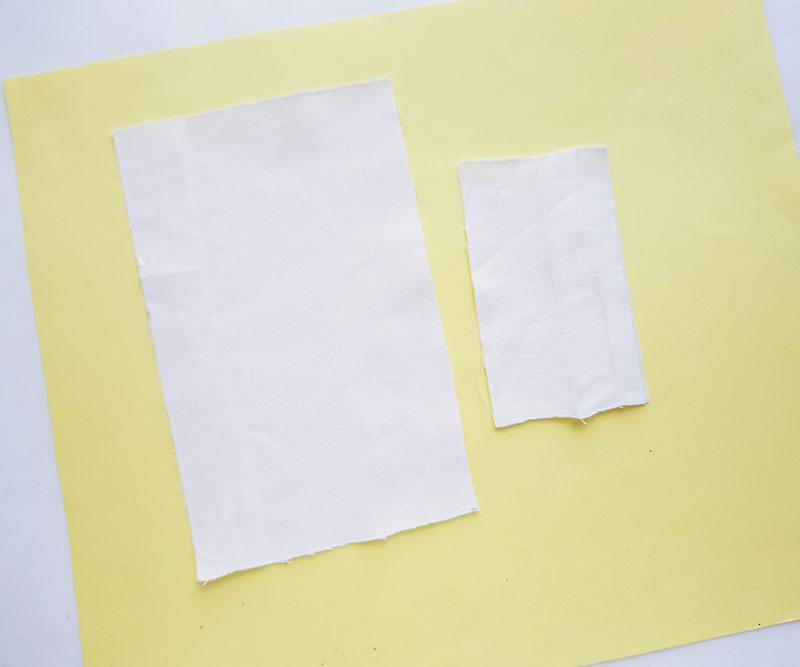 2. Fold the big square into half along the width and fold the small square in half along the length.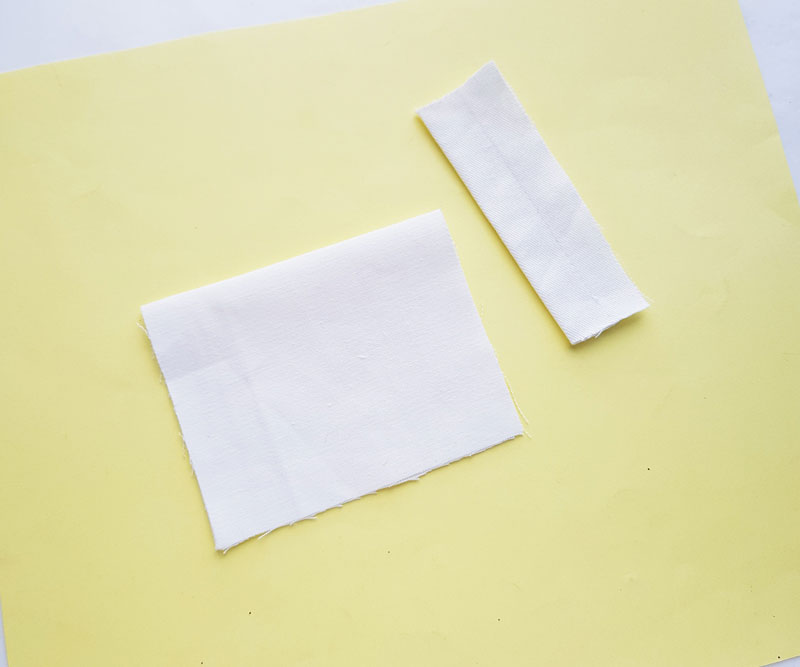 3. For your large rectangle, sew along 2 sides and keep the third open for turning.. Sew along the longer open side of the small rectangle strip, keeping the 2 small ends open .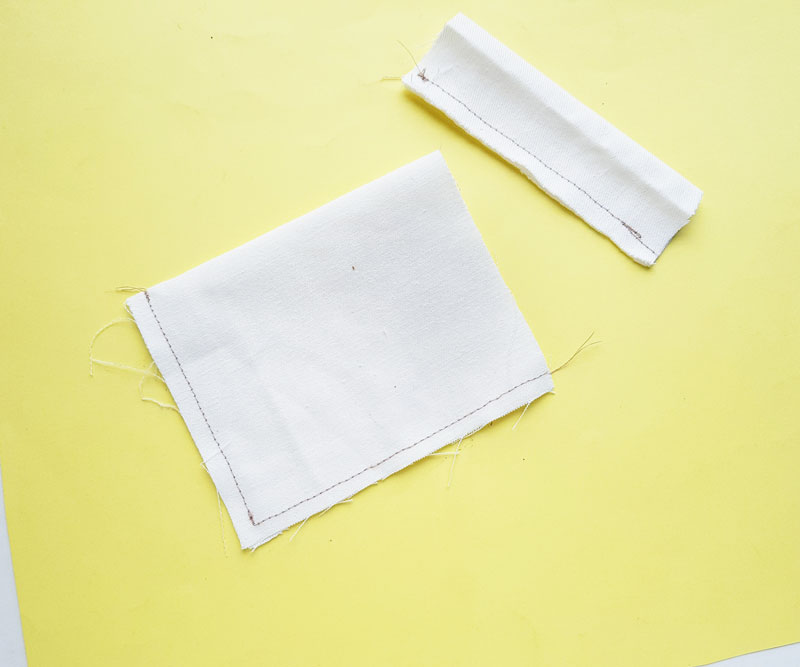 4. Turn out the right sides of both sewed pieces through their open ends. Poke out corners on the big one. Press if you'd like.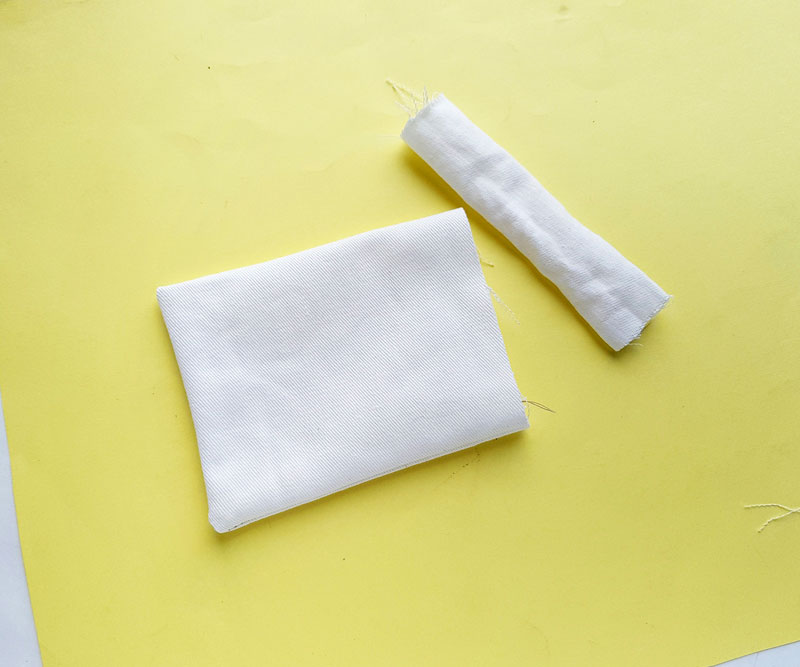 5. Fold about 1 cm of the open end of the larger rectangle inward, press to make it easier to sew. Sew along it – either by hand with a blind stitch, or top stitch with a quarter inch seam allowance to close. If you'd like to keep it consistent, you can top stitch all around your bow with a quarter inch seam allowance.
6. Accordion fold the center of the larger piece of fabric. Sew or wrap the center to hold it.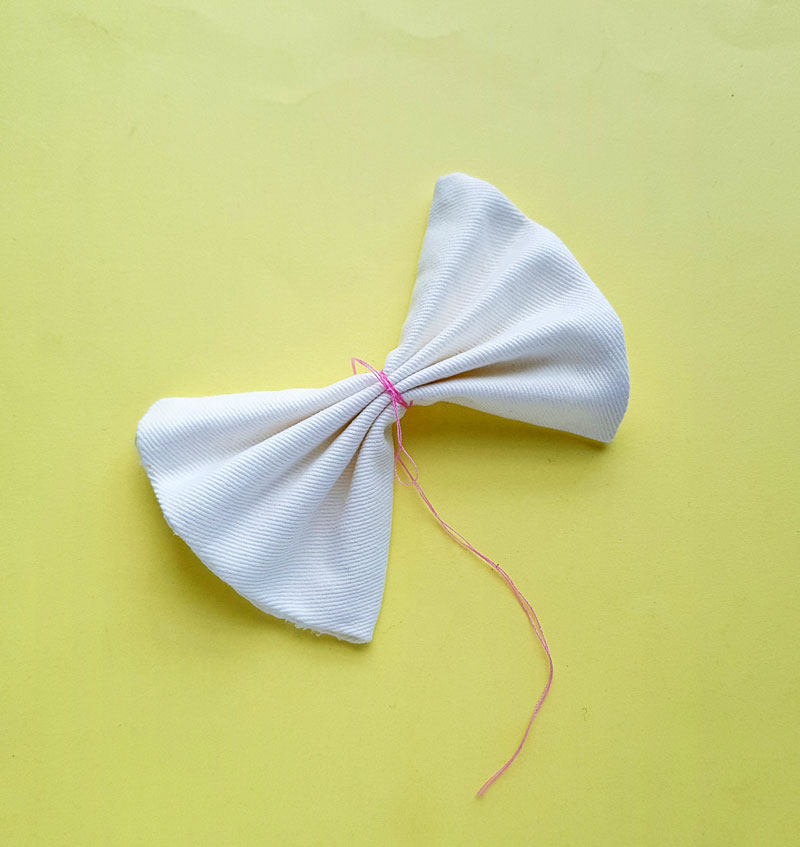 7. Place the small fabric piece in the middle of the bow pattern, covering the stitched part.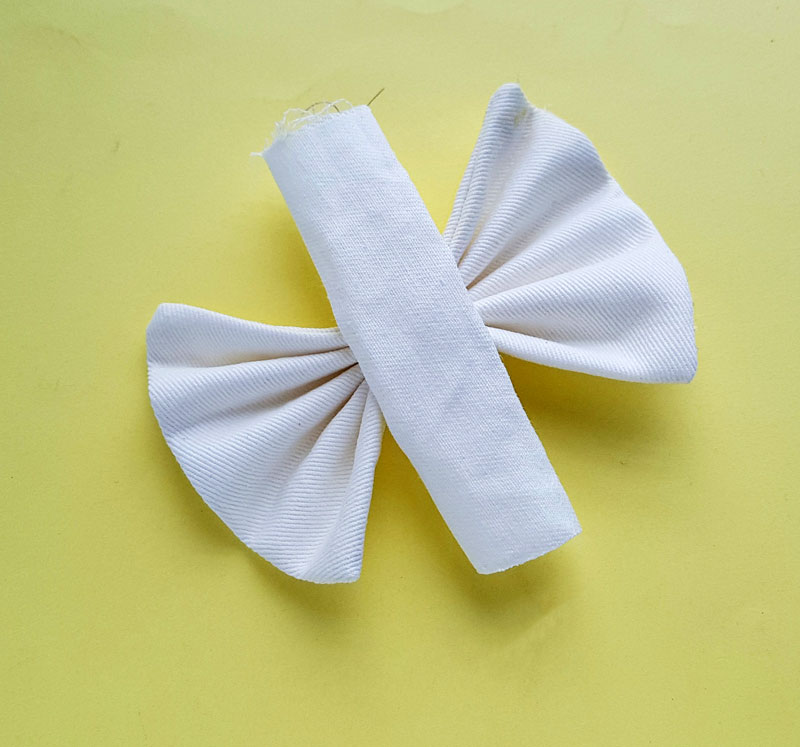 8. Wrap the small fabric strip around the center part of the main bow and bring the closed ends to the back. Use needle and thread to sew the open ends of the strip. When you're done, knot and trim.
Glue onto a headband or alligator clip, or thread an elastic through the loop and close to make a baby headband.
You can also hot glue it in place, if you don't want it to move.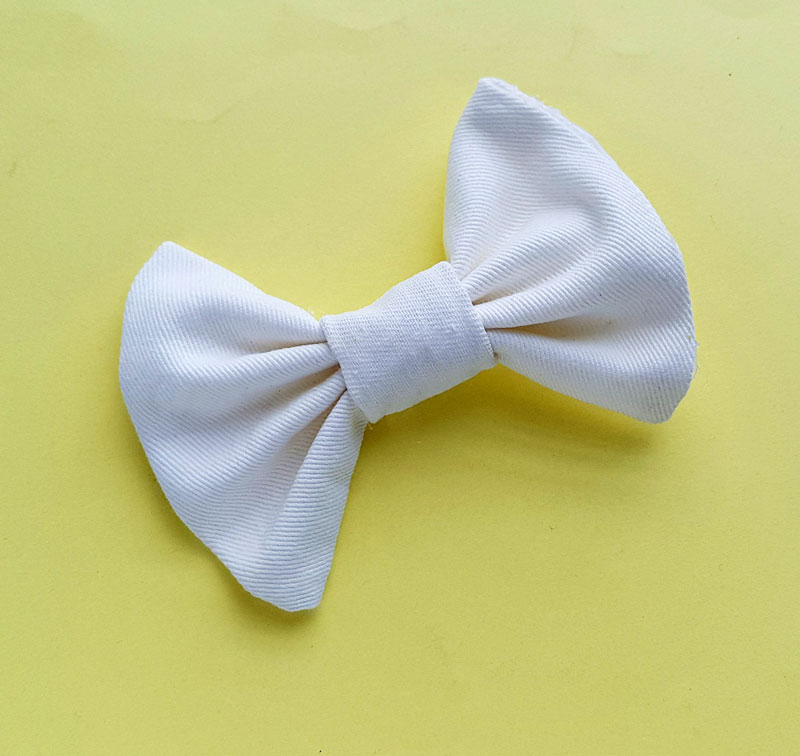 Did you enjoy learning how to sew DIY fabric bows? what will you be using this for? Comment below!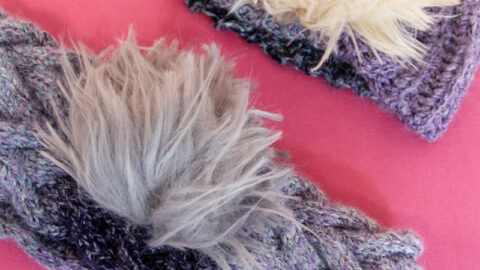 Learn how to make faux fur pom poms in minutes with this super easy step-by-step tutorial! When you're done, check out my tutorial on how …