These fabulous Cricut crafts for beginners were selected because they each teach a new skill, allowing you to get started using that Cricut from scratch. This post contains affiliate links.
---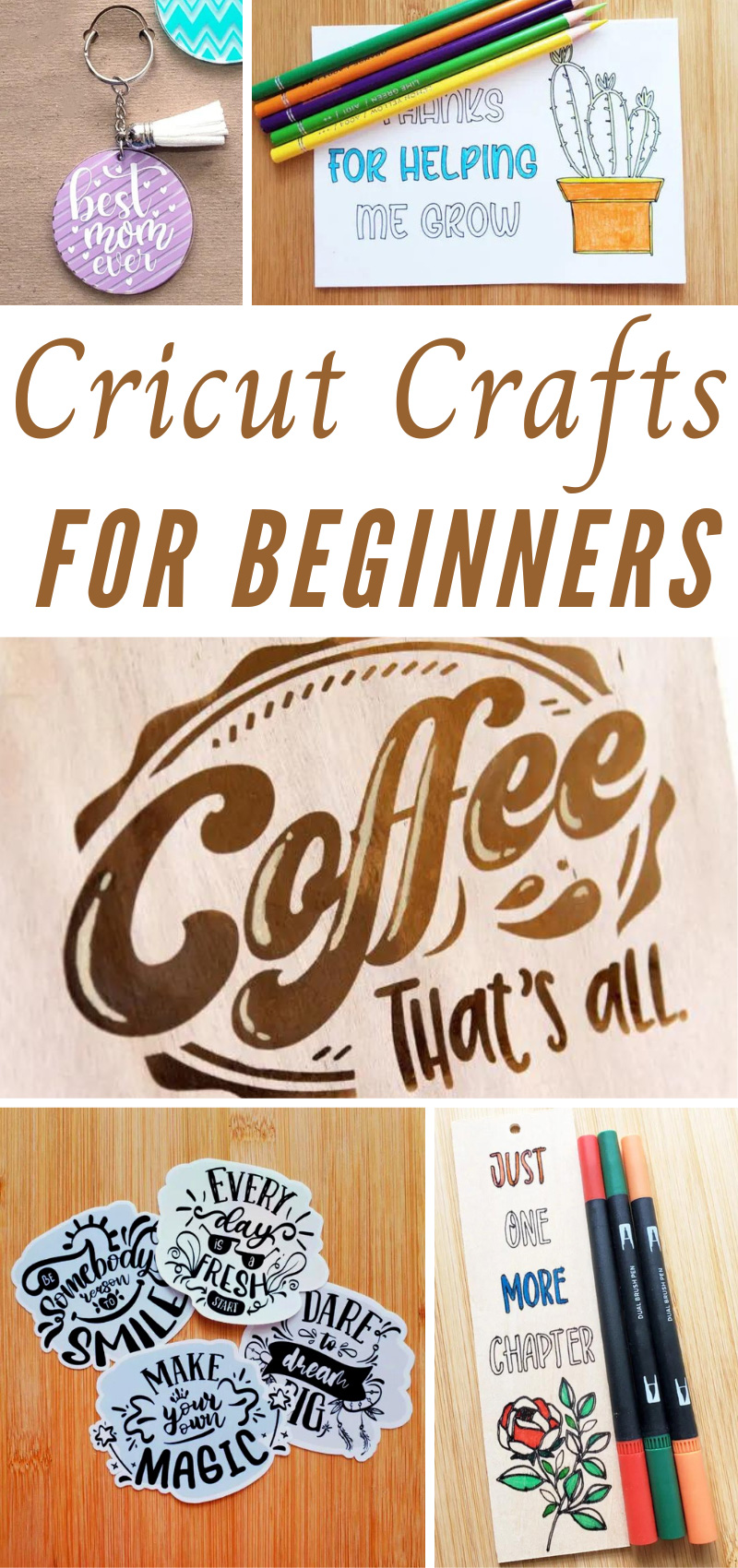 Unpackaging your Cricut and starting to work with it for the first time can be intimidating. No matter which Cricut cutting machine you choose, it can seem like a complex device with many materials, tools, and blades.
While there are so many great crafting ideas out there, from making your own stickers to creating cool flowers from paper, if you're new to Cricut, I recommend starting with some basic crafts until you get the hang of things. These craft ideas are easy and will help teach you the basics of how to work your Cricut machine and use it to make all kinds of cool stuff.
The goal of curating this list of crafts was to provide a resource for you to come back to for learning how to use your Cricut cutting machine. Most of these can be done with any machine, while some are limited to a select few.
In addition, my goal was to focus on crafts that provide all the instructions you need, rather than those that just hand you a design and have you figure it out.
Here are some of the best Cricut crafts for beginners to learn how to use their machine on.
Table of Contents:
Iron-on (HTV) and Infusible Ink Cricut Crafts for Beginners
Heat transfer materials come in many shapes and forms. Iron-on (HTV/heat transfer vinyl) is a vinyl material that is transferred to the base surface using heat, for a permanent finish.
Infusible ink is an ink that typically comes on a carrier sheet and is used in a similar way. Cut the material, remove the "wrong part" and transfer using heat.
The main difference is that the ink on the surface transfers and not the material itself. This essentially "dyes" the blank, becoming part of it.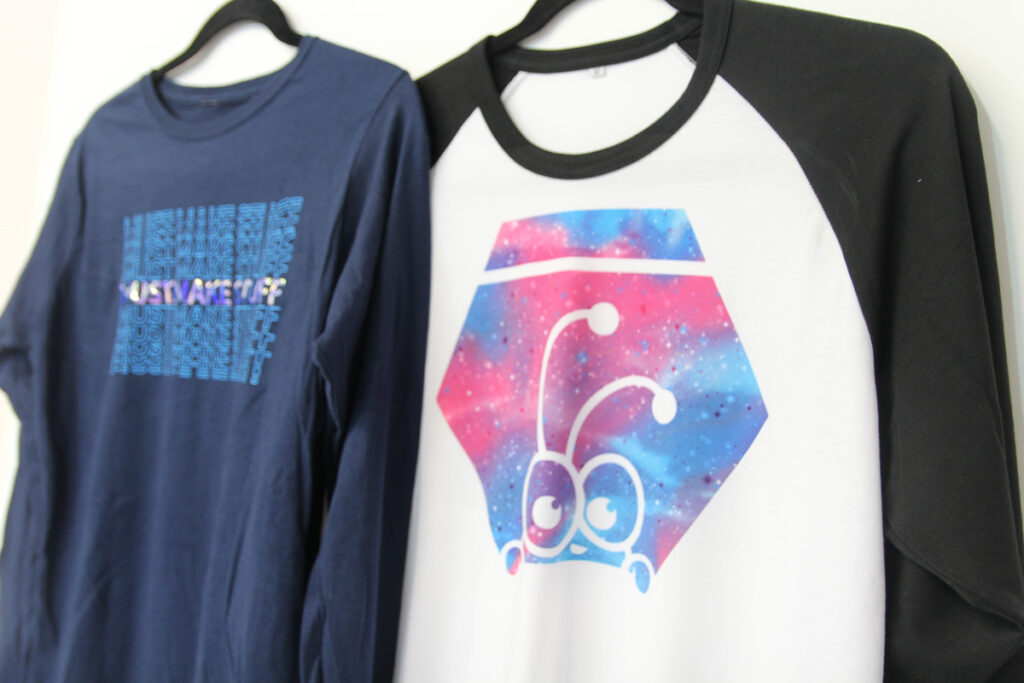 One of the most popular Cricut crafts is t-shirts. In fact, it's a huge part of the reason many crafters purchase a Cricut to begin with. In this tutorial I compare both Iron-on and Infusible ink in a fun tutorial with two cute designs. And the best part? These shirts are craft themed! What a fabulous way to break in that new Cricut!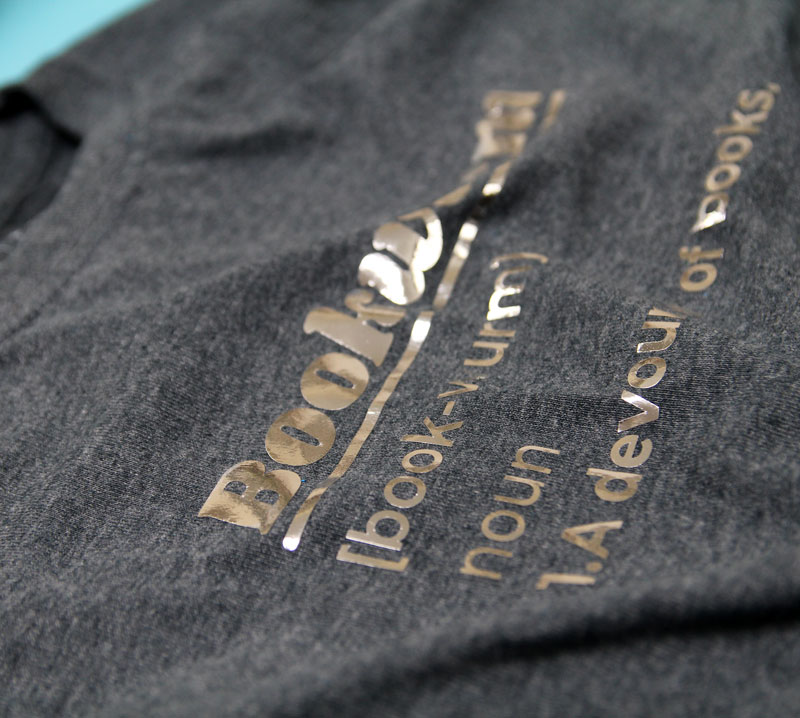 Want more ideas? In this post I also break down the process into little details, including different types of transfer materials, layering, and more.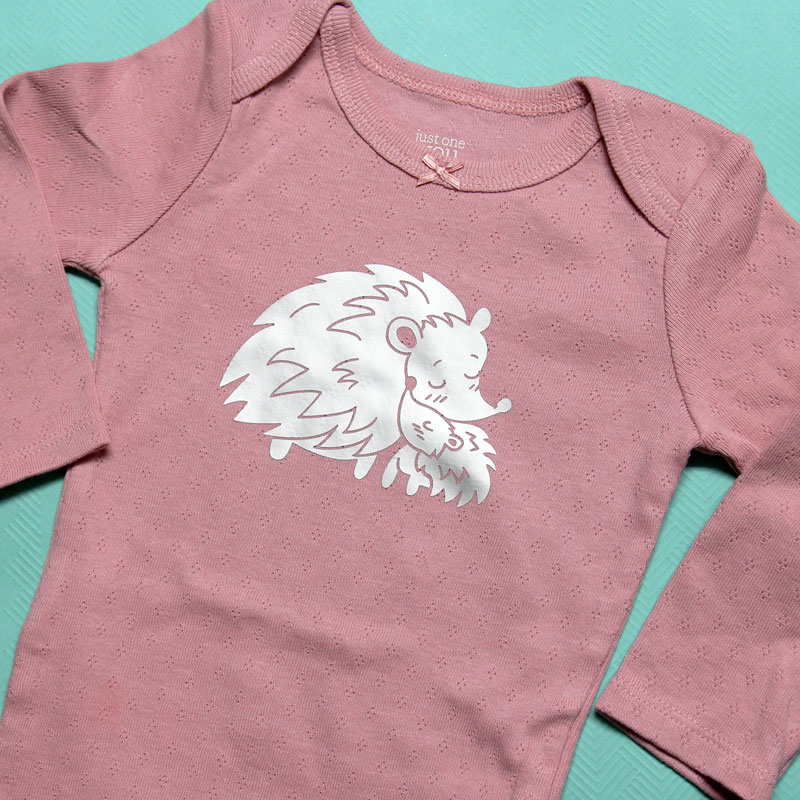 Making Onesies: When I was expecting A, I started making shirts for her. Only I found that onesies often had a texture that presented a unique challenge. In this post, I share the best bodysuits to use, tips for making your design look clean and professional, as well as loads and loads of ideas.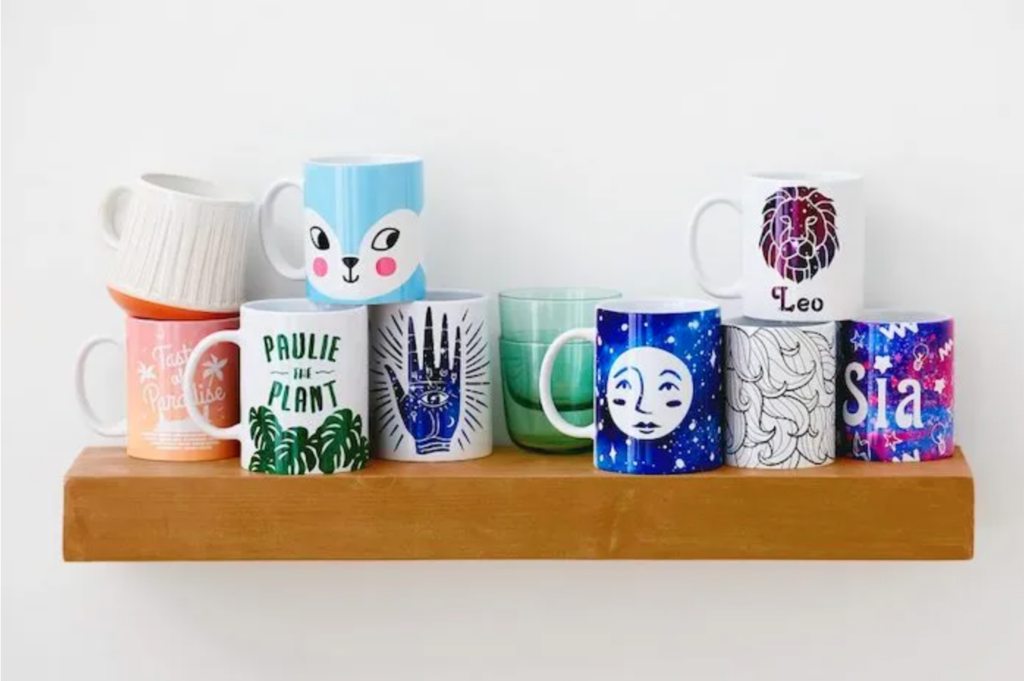 While I haven't get tried the Cricut Mug Press, that's definitely one that I want to try! So instead, I'm sharing Lydi Out Loud's tutorial. This amazing heat press gives you fabulous results on mugs every time. You'll want to make these as gifts for everyone!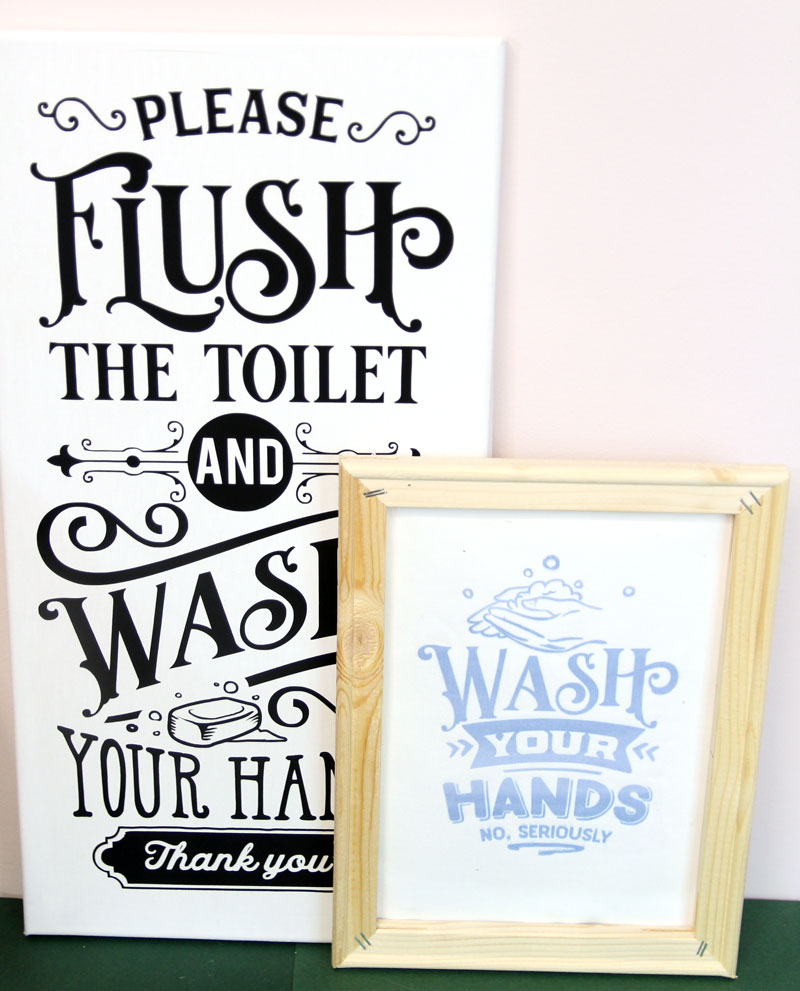 Did you know that the best way to make signs with Cricut is using heat transfer materials? Actually it's not my absolute favorite – that would be stencils (more on that below.) In this post, I share two bathroom signs – one using Infusible Ink on canvas and one using plain black iron-on on Canvas. Can you guess which one wins?
Vinyl Cricut Crafts for Beginners
Vinyl sheets are adhesive backed and come in two strengths: permanent and removable. Use permanent vinyl for crafts that you want to be 100% permanent. Use removable for semi-permanent crafts. I say semi-permanent because while it is much lower tack, it's not like a window cling that'll come right off. I can get these off my storage containers, for example, if I want to use it for another purpose. But I may need to go after a bit of leftover residue. The same goes for using it on walls. It comes off relatively nicely but it might take a bit of paint with it.
Vinyl, like Iron-on, comes in different finishes. You can get it in glossy or matte, metallic or prints, and some super cool finishes too.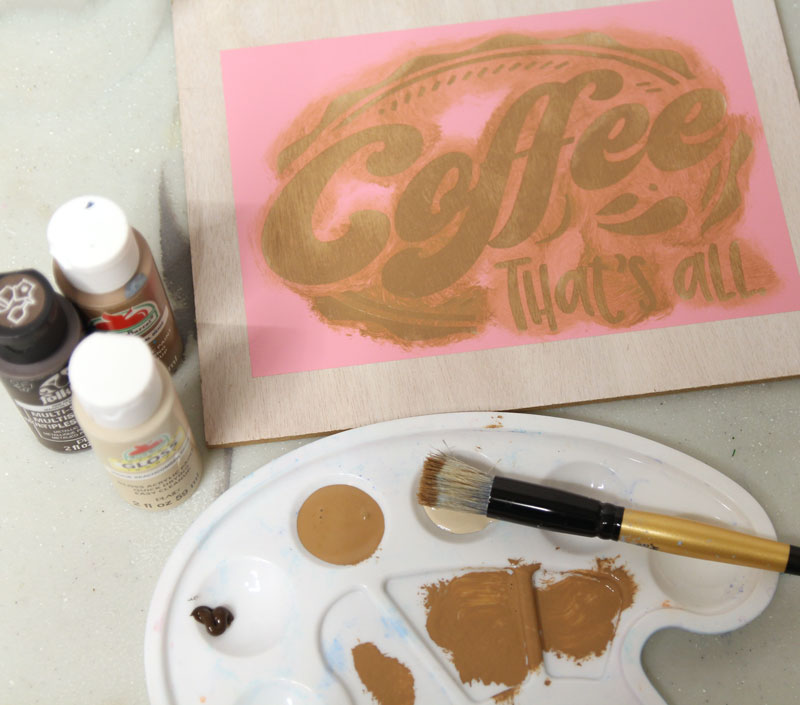 As I mentioned above, one of my favorite way to make Cricut signs is by using my machine to cut a custom stencil. This is typically for a single use (though there are ways to make permanent stencils). In the tutorial, I share how I use removable vinyl to make a fun little coffee corner sign as part of a gift basket. You can use Cricut stencil vinyl too.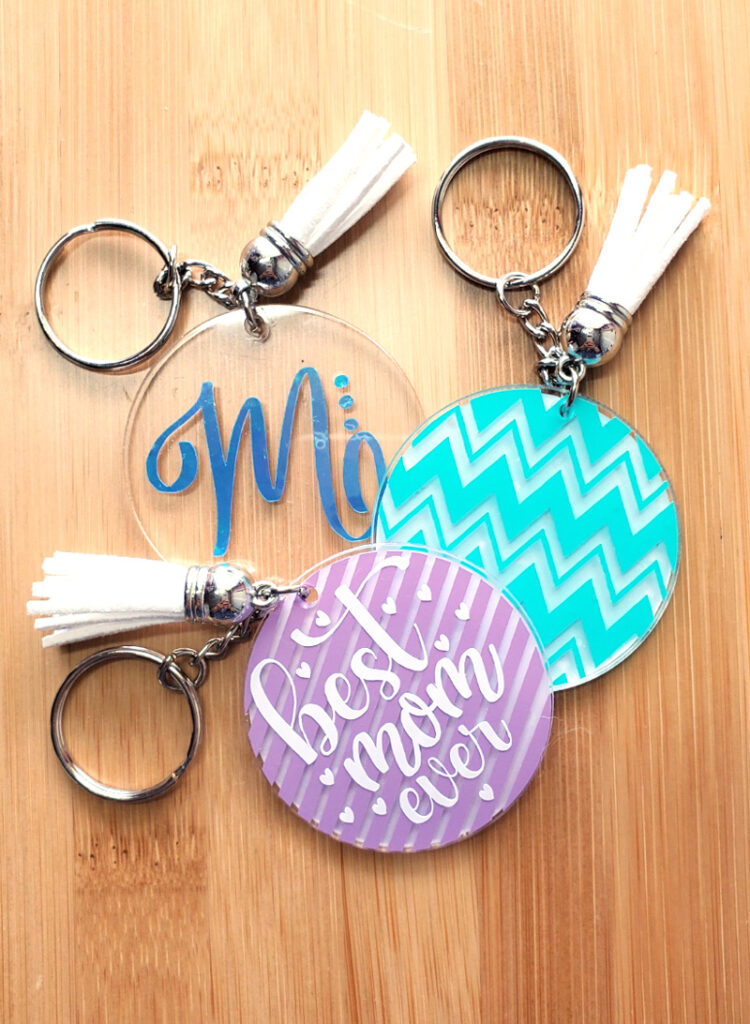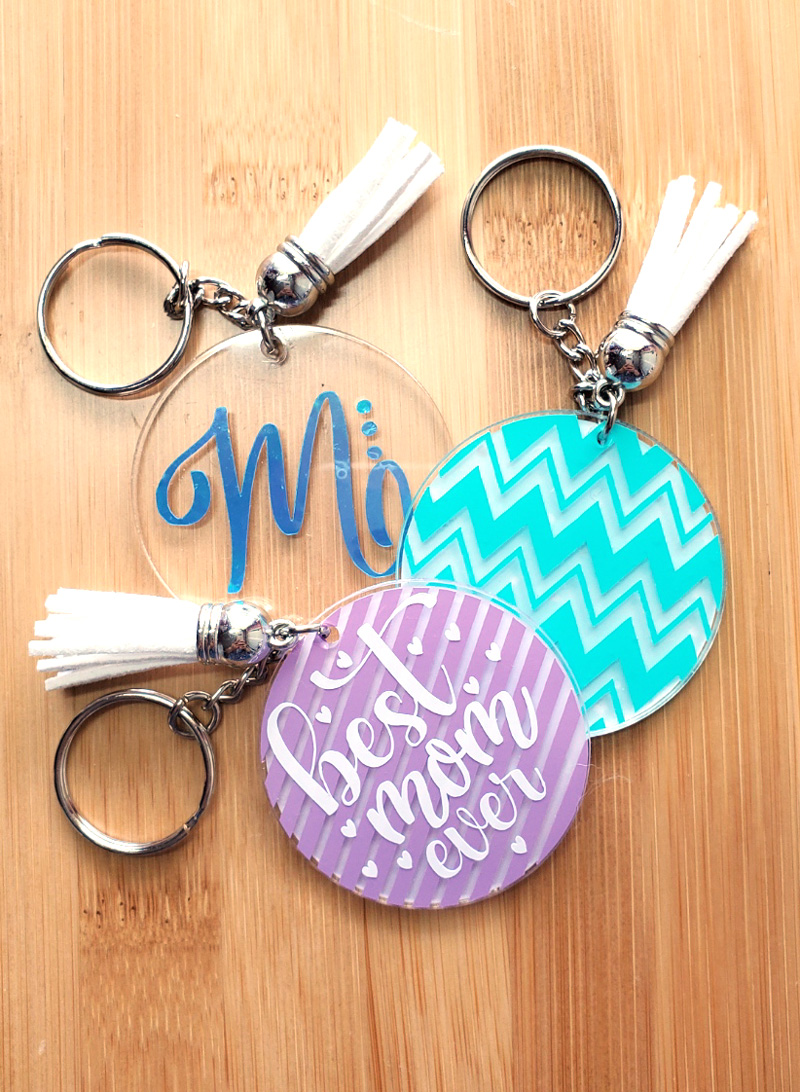 A fabulous gift idea and a super cool scrap buster, keychains are popular for a reason. Start with an acrylic base and use permanent vinyl. Make initials, fun shapes, party favors, or whatever you'd like! I made this DIY rainbow keychain variation for A's first birthday party favors!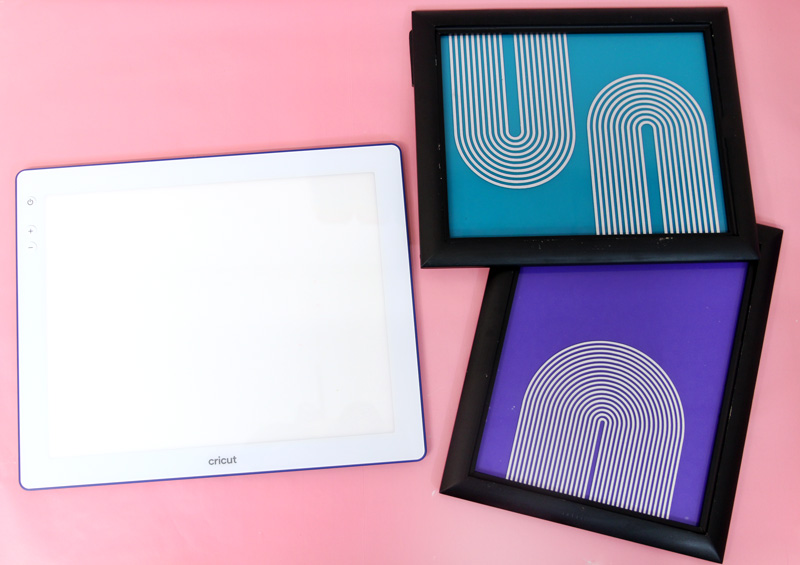 I recently got to explore the Cricut BrightPad and it was a game changer for making more complex vinyl and Iron-on designs! The BrightPad backlights your design, making it easier to weed (remove the negative spaces). In this tutorial I show you how you can use it around your craft room, with weeding tips and a fun tutorial for some modern nursery wall art.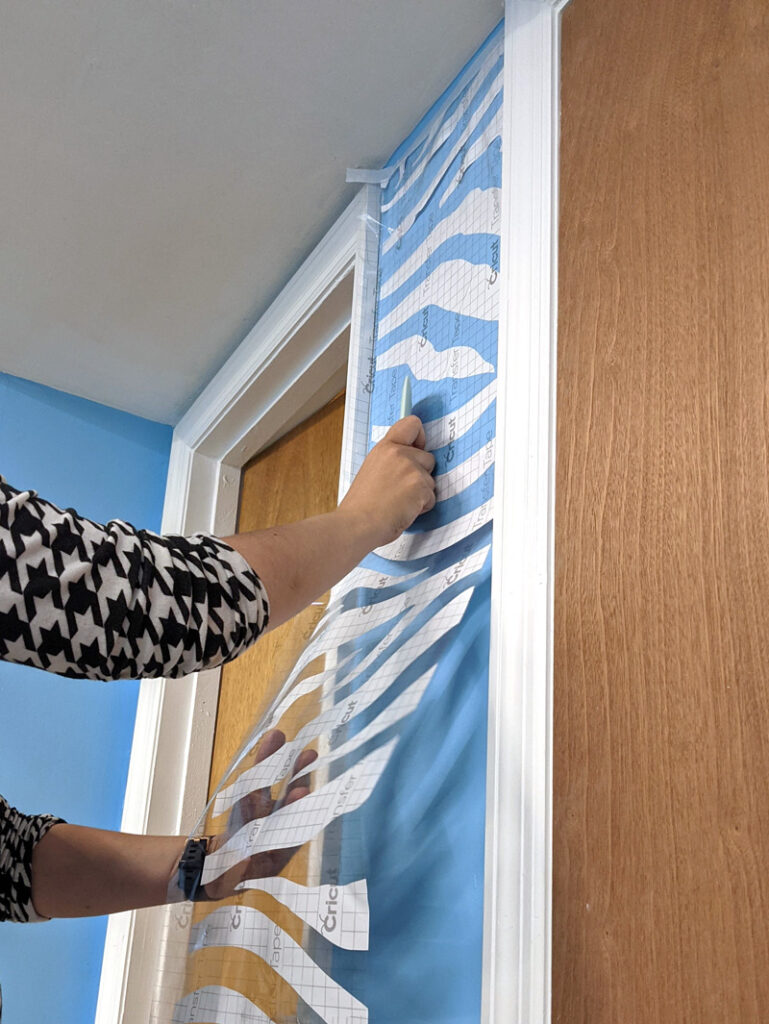 The release of the Joy and then the Maker 3 and Explore 3 machines meant that your cuts can now get much longer. This made cool wall decals a much more doable reality! In this post, I share with you how to make a safari themed wall decal using Smart Vinyl and the Maker 3.
Cricut Crafts for Beginners Using Paper
Since paper is one of the most affordable craft materials out there, it's also a favorite among Cricut crafters. There are endless categories of Cricut crafts that you can make with paper but first, let's explore different types of paper:
Each paper has its own use and shows you just how much you can do with your Cricut.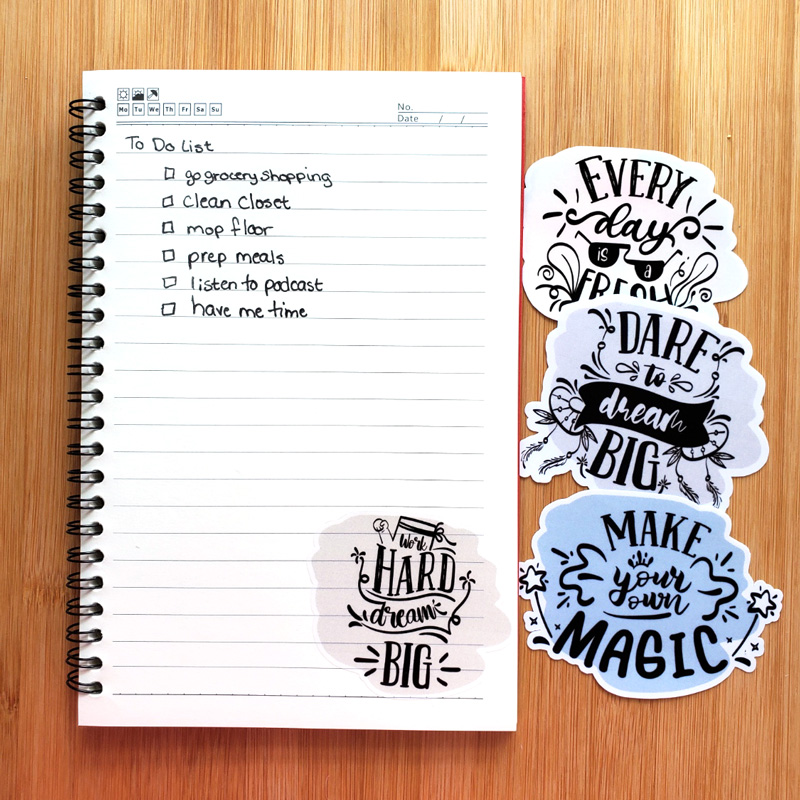 Stickers are one of the most popular uses for Print then Cut. This refers to your machine's ability to track where a print is and cut around it. The machine doesn't actually print. You can print then cut stickers on printable vinyl or sticker paper. The main difference is that printable vinyl is a thicker, more durable material (suitable for decals for application to materials other than paper) and the sticker paper is recommended for planner stickers, and other paper-to-paper adhesion needs.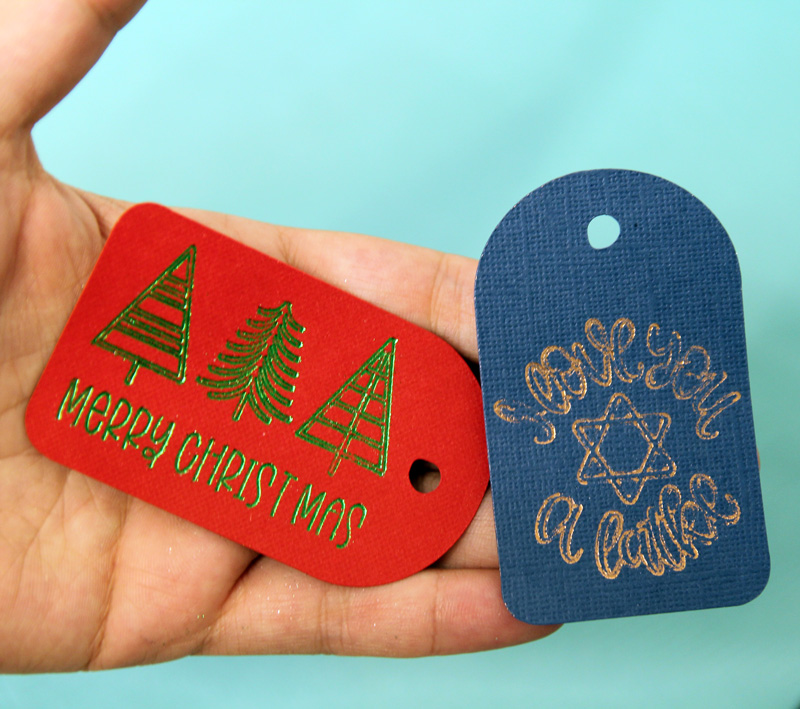 Add a personal touch with gift tags! And seriously upgrade them by using pressure-applied (as opposed to heat application) foil. This tutorial teaches you how to use Cricut foil with their foil machine blade, and which types of paper it worked best with. It also shares some fun gift tag designs for Christmas, Hanukkah, and neutral needs.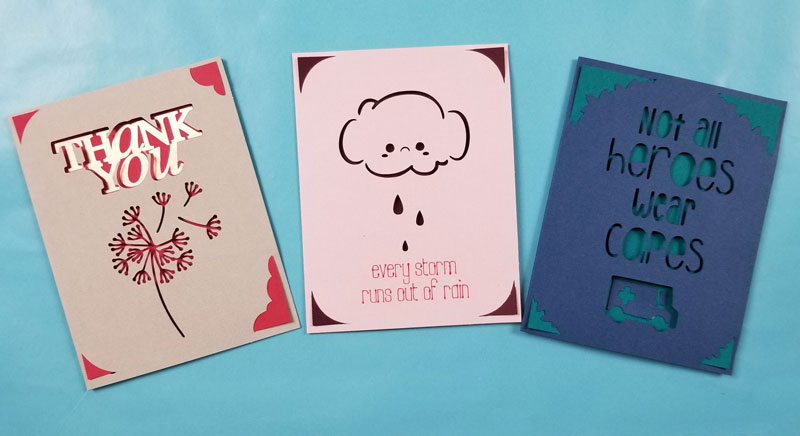 Right before the 2020 chaos, the Cricut Joy was released. As things got crazy, it emerged as a fabulous tool for family crafting and a bit of sanity. We took it a few steps further and made greeting cards to thank our fabulous first responders and other essential workers. The insert cards can now be used with the multi card mat in larger machines as well, but it remains one of our top crafts for the Cricut Joy.
Writing with your Cricut is so underestimated. Imagine adding a personalized touch that is actually written and not printed? But it's written perfectly every time?! This tutorial shows you how to write with your Cricut but also shares a free SVG for a teacher card to color and craft. Since the outline is drawn it's more like a line art drawing rather than a coloring page, right?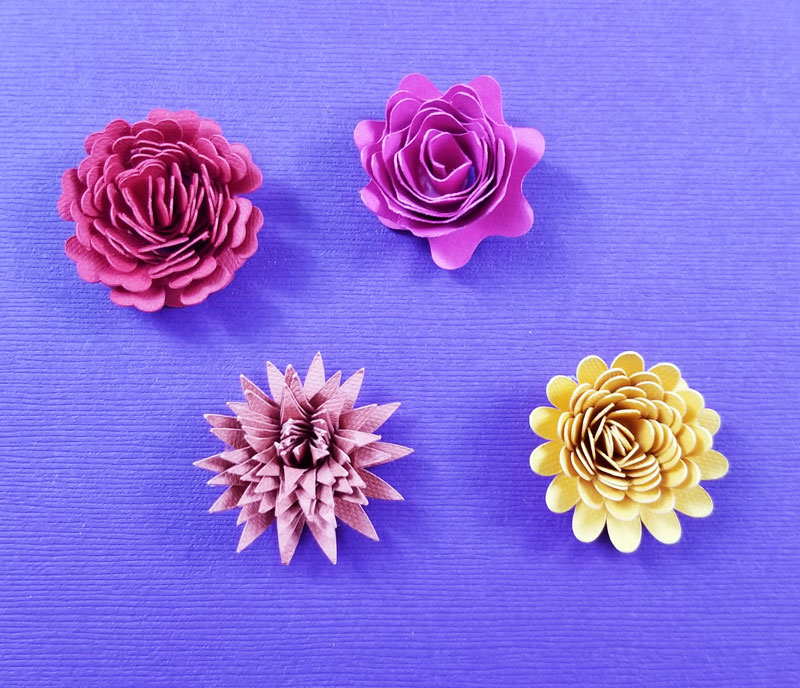 Paper flowers can be absolutely fabulous. This tutorial shares three cool designs and shows you how to use different Cricut tools to add dimension: markers, scoring, and more. Learn how to make those popular rolled paper flowers as well as a crocus and calla lily. Bonus: check out these DIY paper sunflower templates too!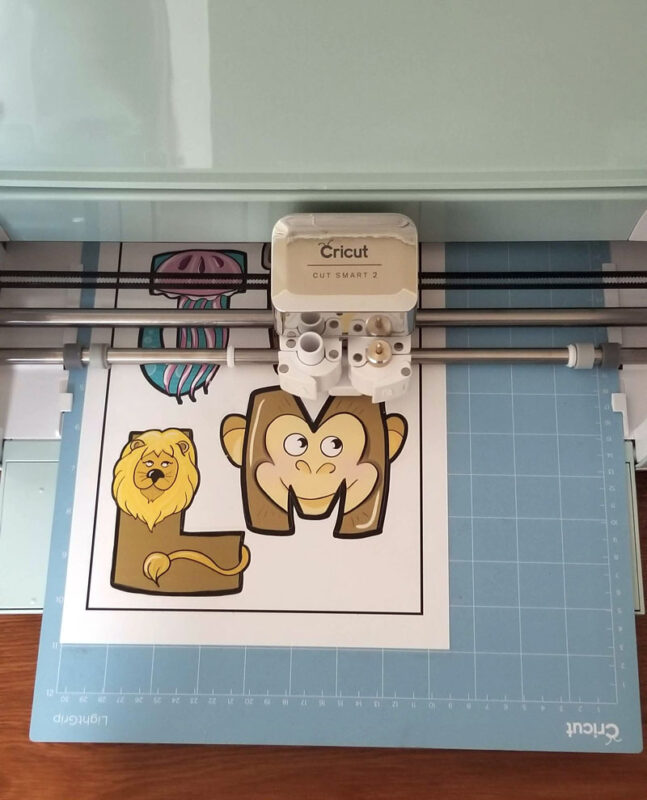 Want to learn about more uses for the Print then Cut feature? This tutorial actually shares a number of ideas for Print then Cut and shows you everything you want to know about it.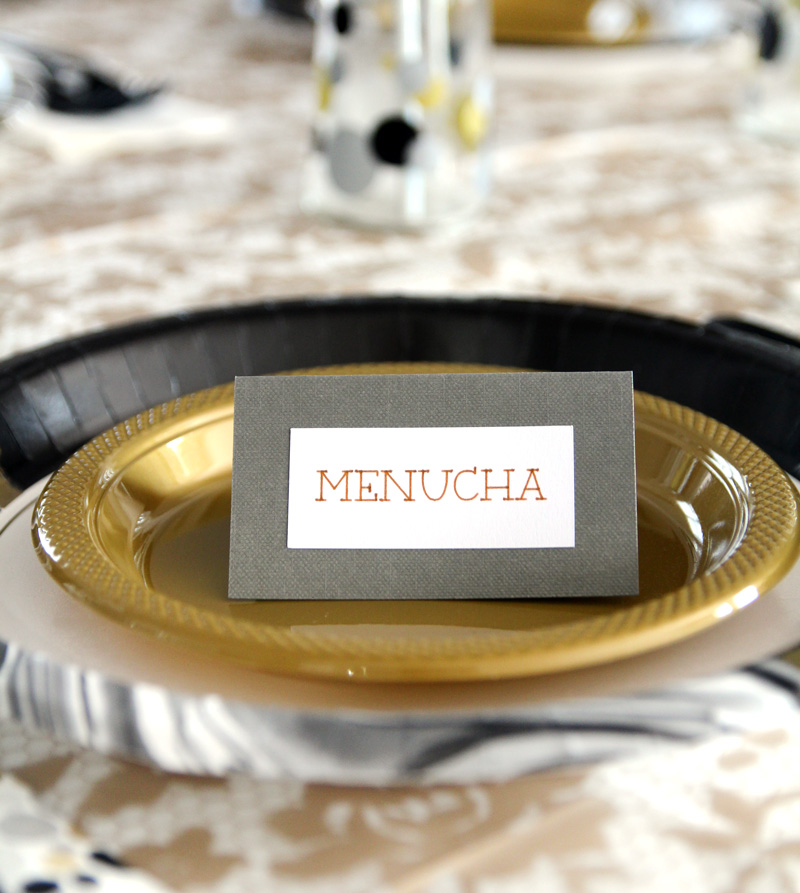 I love creating place cards when we have lots of guests. Not only does it help everyone shut up and sit down find their seats quickly, it also adds a personal touch that helps guests feel welcome. The tutorial is for a very simple pattern. You can make it match your event by choosing the correct colors and patterns, or adding a simple cutout (made using your Cricut, of course). I also teach you how to write the names using your Cricut.
Cricut Crafts for Beginners using Leather, Wood, and other Thick Material
The Cricut Maker can cut incredibly thick materials using the knife blade. While for now I only have a tutorial for leather and wood, I do hope to eventually add more thick materials to the list. I'll update here when I do.
Thinner leathers can be cut using the deep point blade on any full-sized Cricut (not the Joy). And faux leathers with a bit of stretch are best cut using the rotary blade.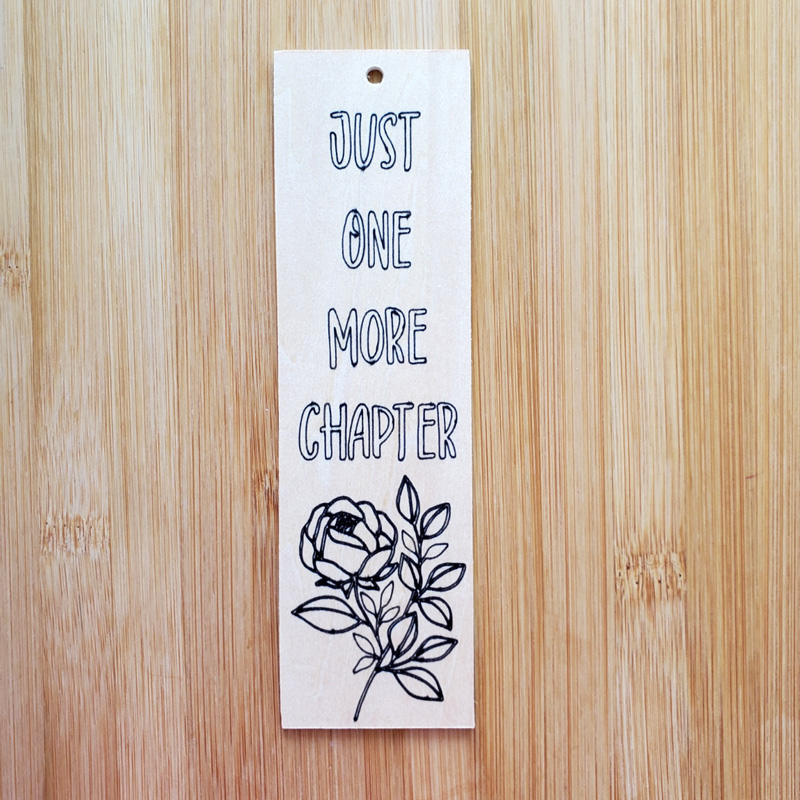 Wood is an incredibly thick and difficult material to cut. I recommend only trying it once you've learned how to use your Cricut well. Start with a simple shape – this wooden bookmark is a great choice. And follow the instructions to a T, taping things down properly.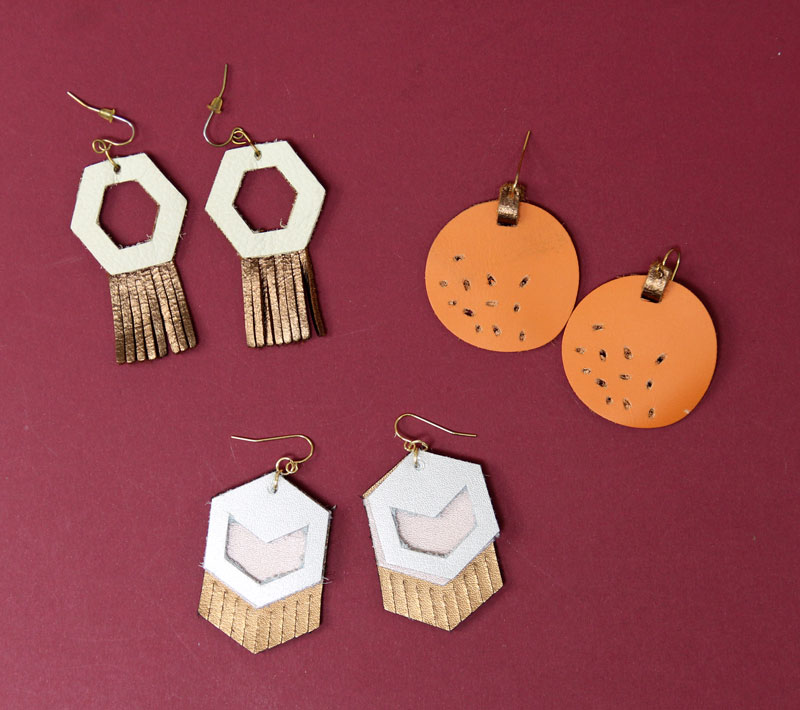 What a fun trend leather earrings turned out to be! While it may be dying out, statement earrings that are full of texture aren't, and you can still make so many cool designs that are totally on trend. Use genuine leather or faux leather and get creative.
Got any Cricut Crafts for Beginners that you like best as a starter project? Comment below!