Inside: learn how to make DIY flower hair accessories using beautiful metallic faux leather and your Cricut. First read my Cricut Explore Air 2 Review or, scroll down for the tutorial. This post contains affiliate links.
---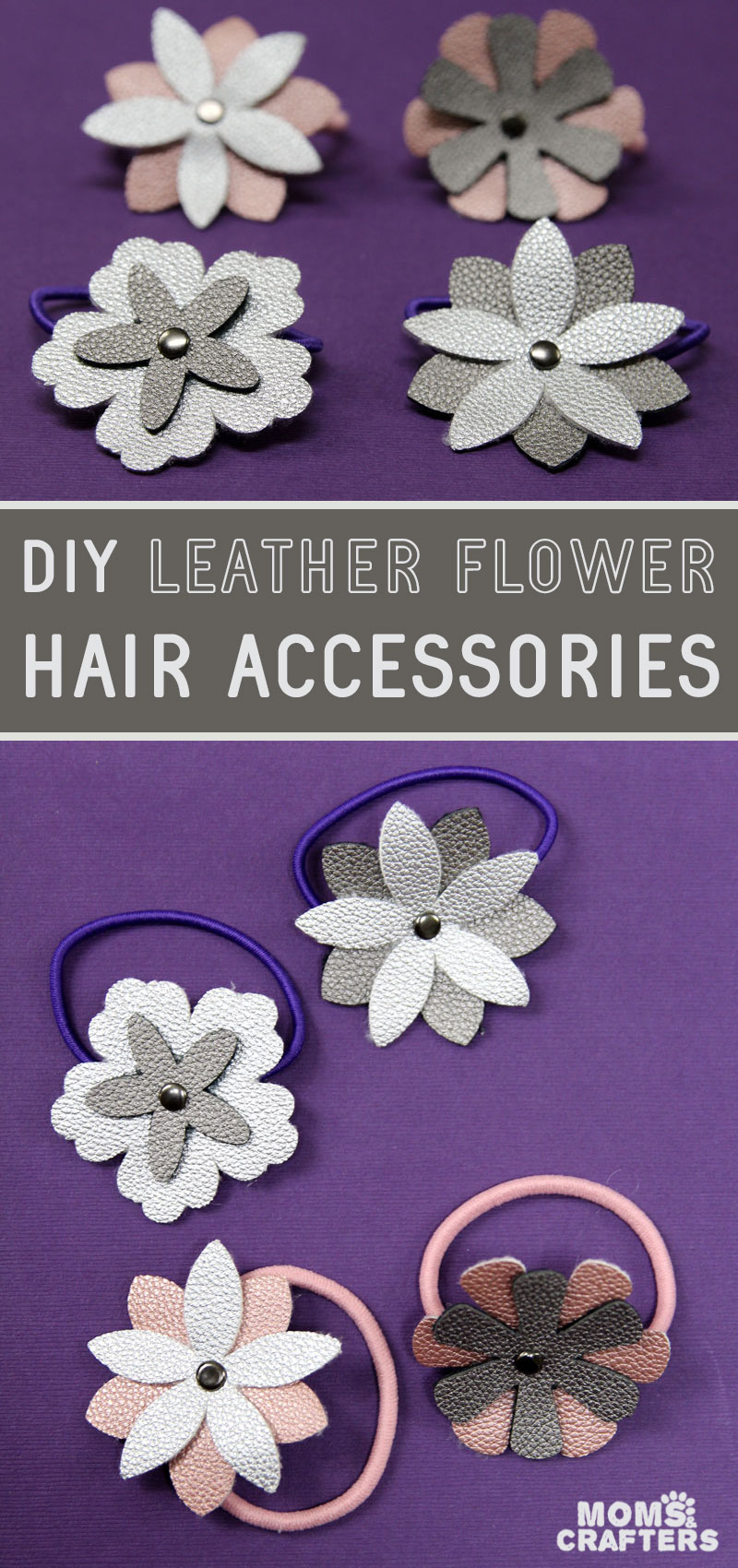 While I may be a self-proclaimed "boy mom", every once in a while I gotta spoil those nieces. And FYI I have a LOT more nieces than nephews…
Enter some fun DIY flower hair accessories.
Contents: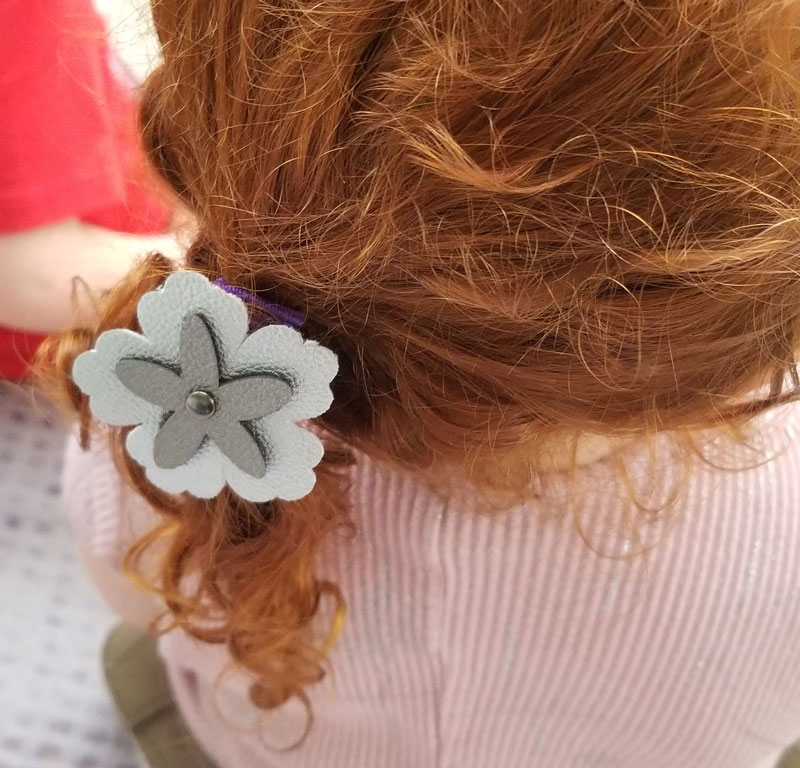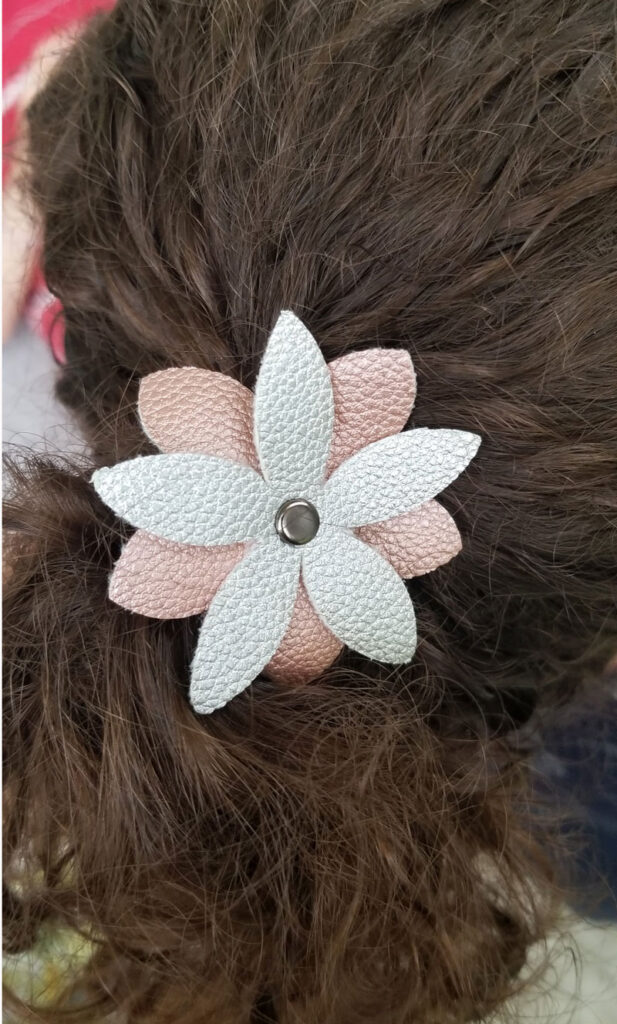 I made these faux leather flower hair ties for my nieces – ages preschool through preteen – and they all loved them.
Layering various shades of metallic faux leather (you can use real leather too, of course) gives DIY flower hair accessories so much texture. They're classy and dressy but still playful.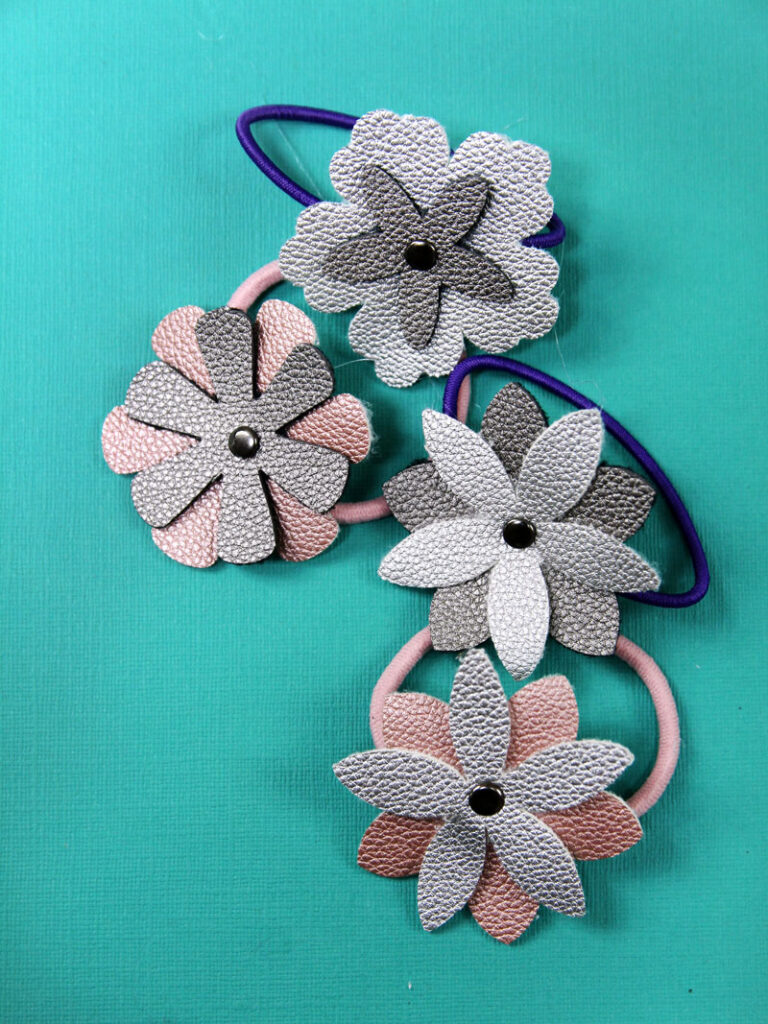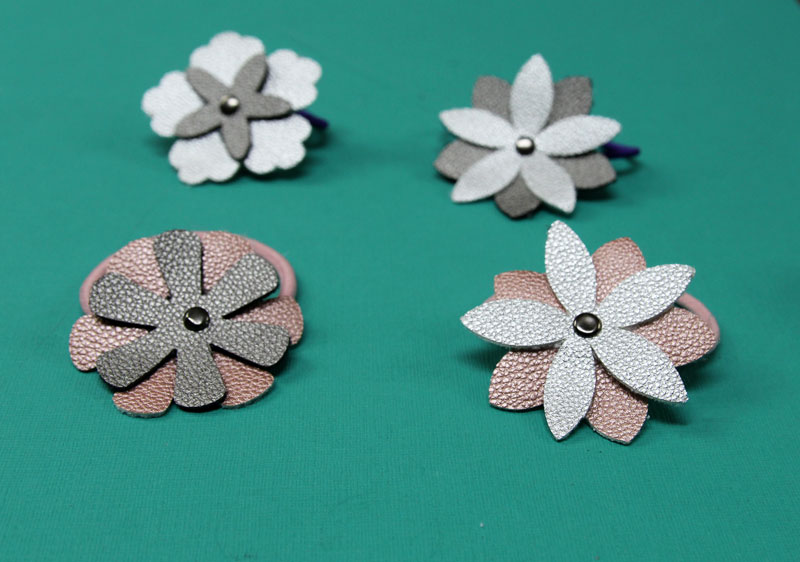 Start with 2-layer flower designs and connect them with some simple rivets (it's easier than it looks!)
If you want to make things more "layman" you can punch holes in the pleather and sew on a button, but I like the look of a simple gunmetal rivet. It's actually easier to set a rivet once you figure it out than to sew on a button and it looks so much more polished and professional!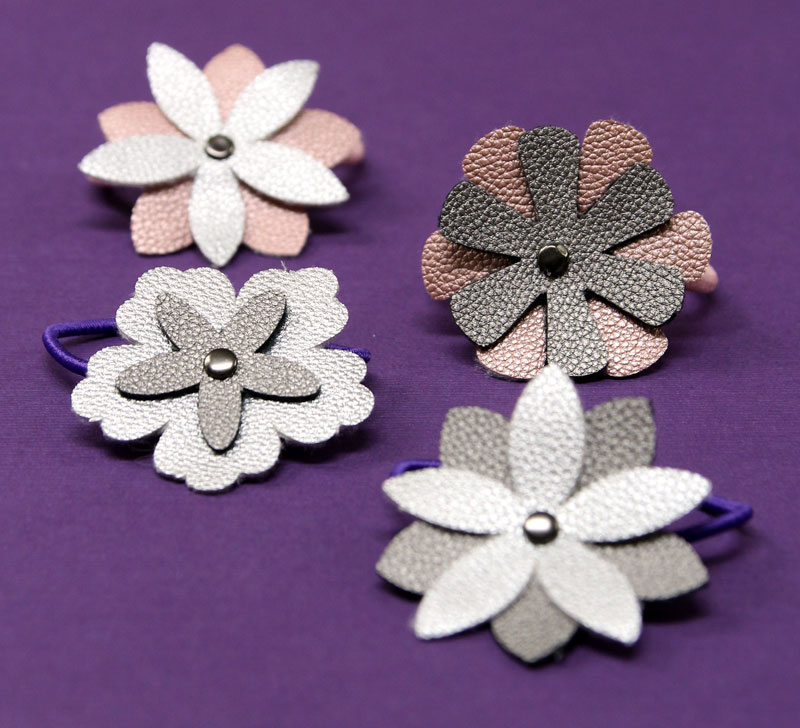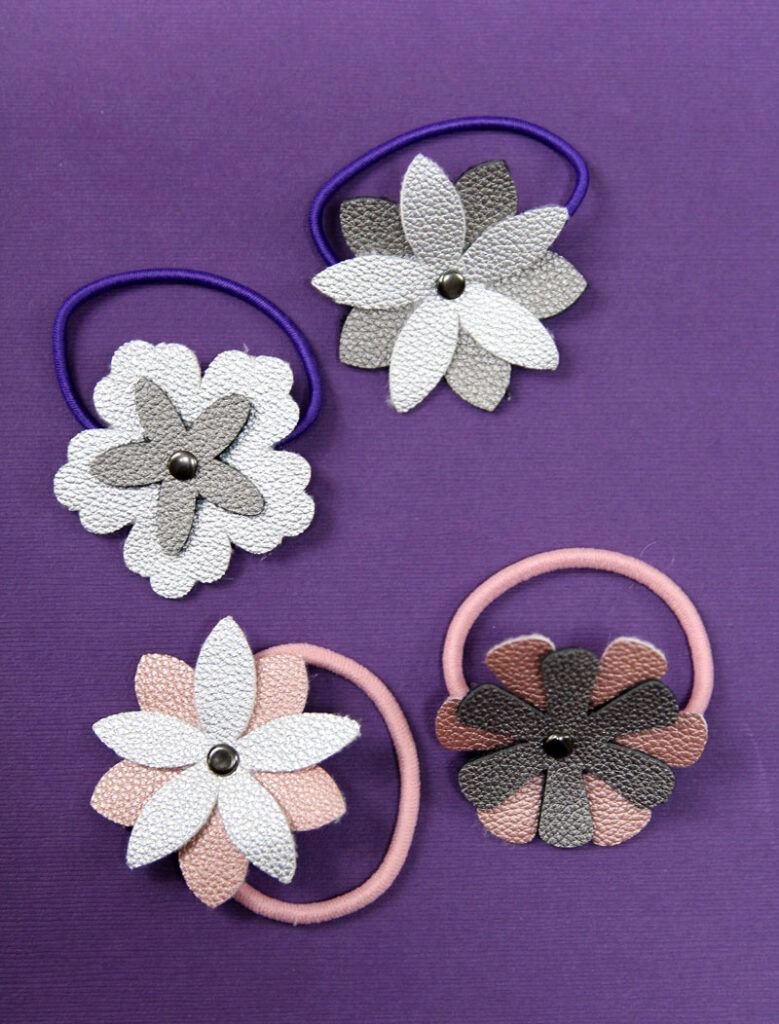 I glued my flowers onto a hair tie using another circle of leather and hot glue.
You can hot glue these directly onto head bands, or use larger elastics and the same method I did to make your own hair bands.
You can glue these onto barrettes, alligator clips, or any hair accessory you want! The possibilities for making your own DIY flower hair accessories are endless.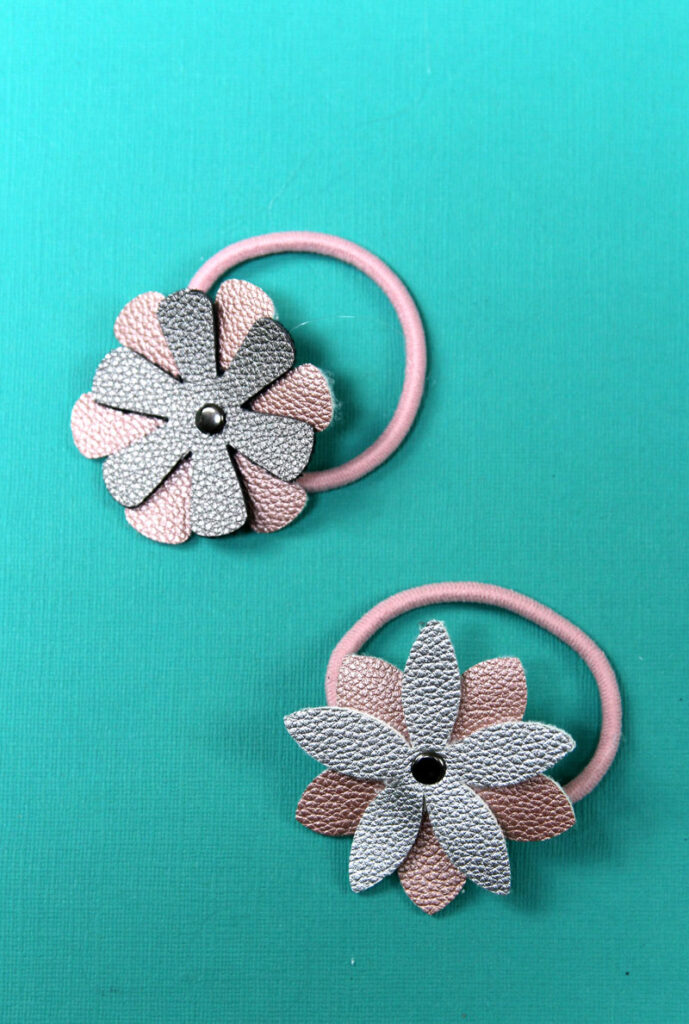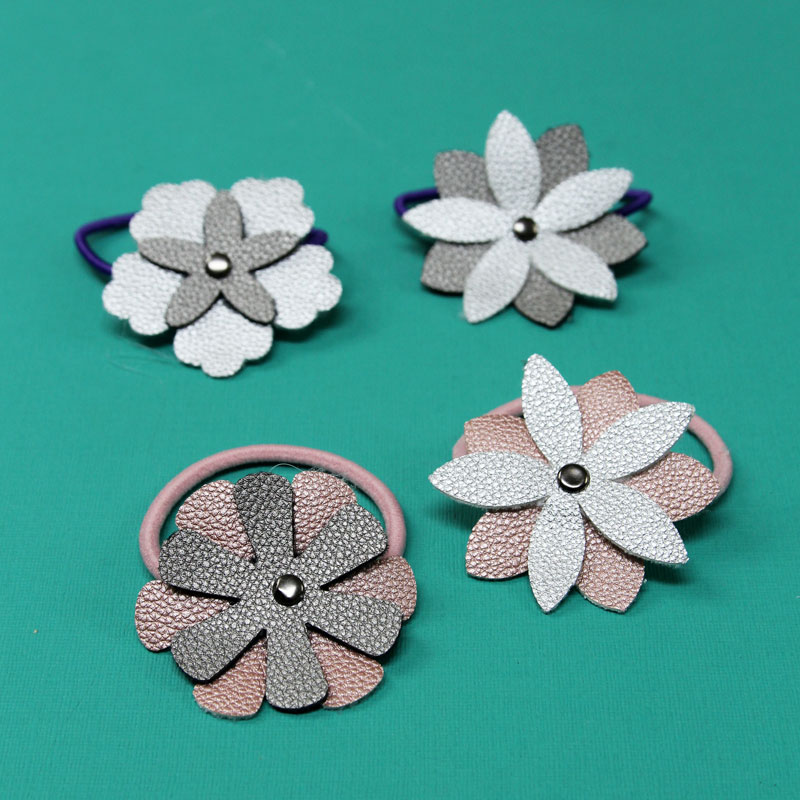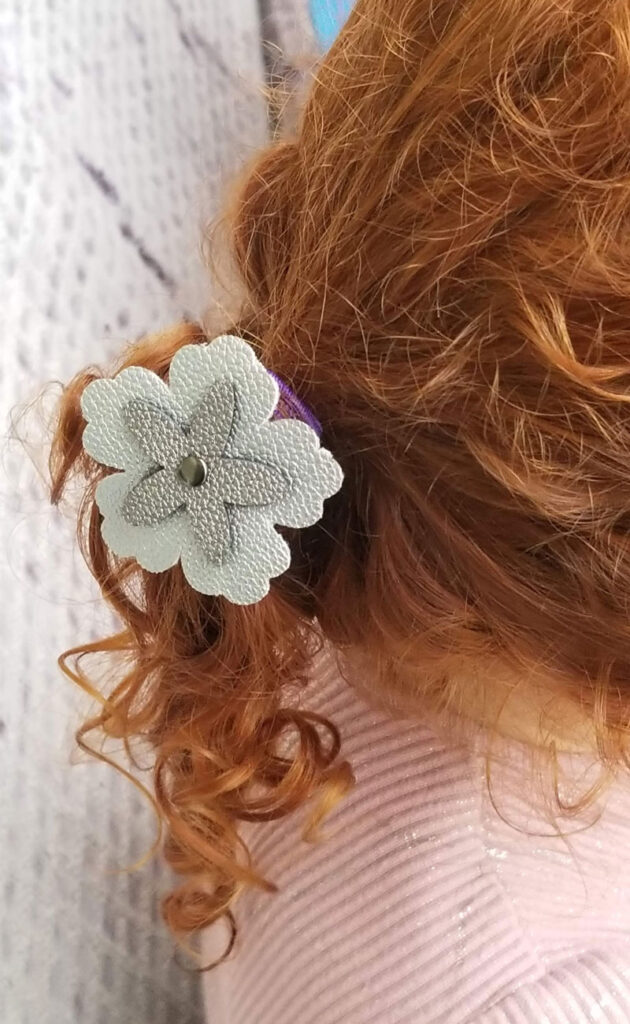 What you need to make DIY flower hair accessories
To cut it
In theory, you can cut your leather by hand. You'll need a really good knife, a good template for your flower (draw it or look for stock images) and some patience. You'll also want a self-healing mat.
I cut mine using my Cricut Maker. You can use the Cricut Explore Air 2 as well for this. The knife blade on the Maker will get you a cleaner cut, but you can use the deep point blade on either machine as well. For a machine comparison on cutting leather check out my woven leather bracelet tutorial.
To cut with your Cricut you'll need:
To assemble it
How to set things up and cut it on your Cricut
Designing your DIY flower hair accessories
All my images are available through Cricut Access (some might be free for everyone – some may require a subscription). I simply found the flowers I thought would work best and coordinated the colors to work with my leather. Make sure to resize them as you'd like.
It doesn't really matter if the top layer is the same size or smaller. Some are the same shape, some are different. Play around, see what you like.
I also added a circle shape for each hair tie.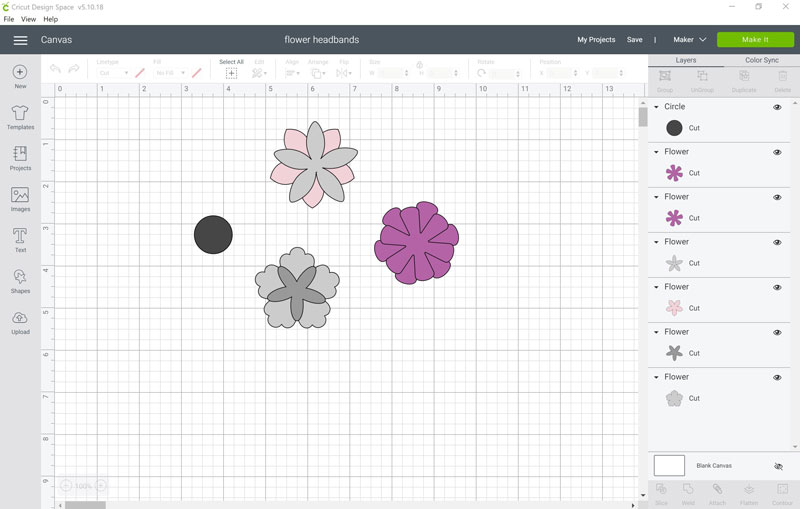 Preparing your faux leather to cut
Cut your leather to size and back it with StrongGrip transfer tape.
Place it on the top left corner of your mat and adhere it well with the brayer.
Tape it in place on all four sides.
Move your star wheels all the way to the right on your machine.
Load your mat and follow machine directions to cut.
How to make faux leather flower hair ties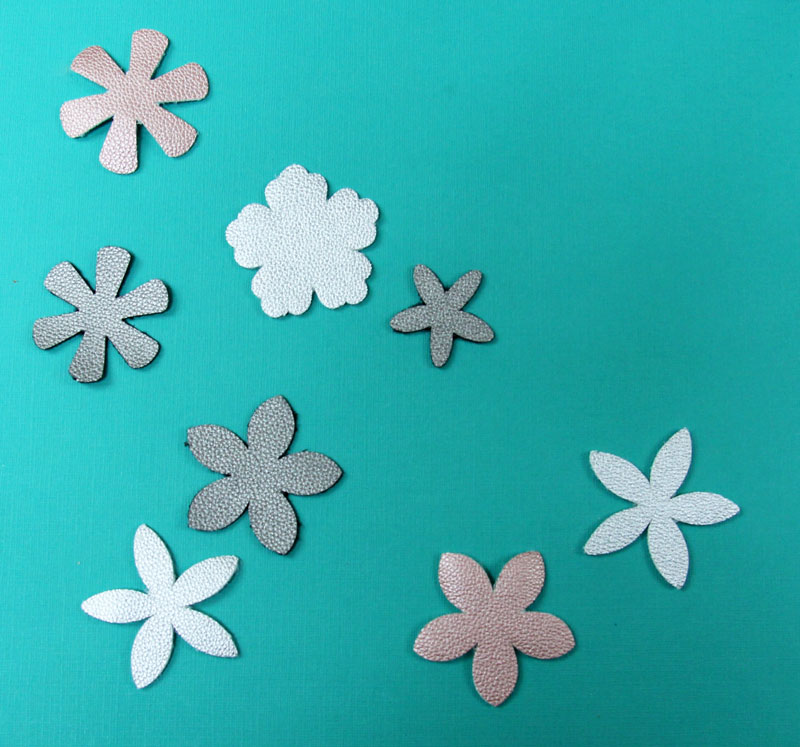 1. Cut your flowers
Cut 2-3 layers of flowers for each of your DIY flower hair accessories (see above for cutting instructions)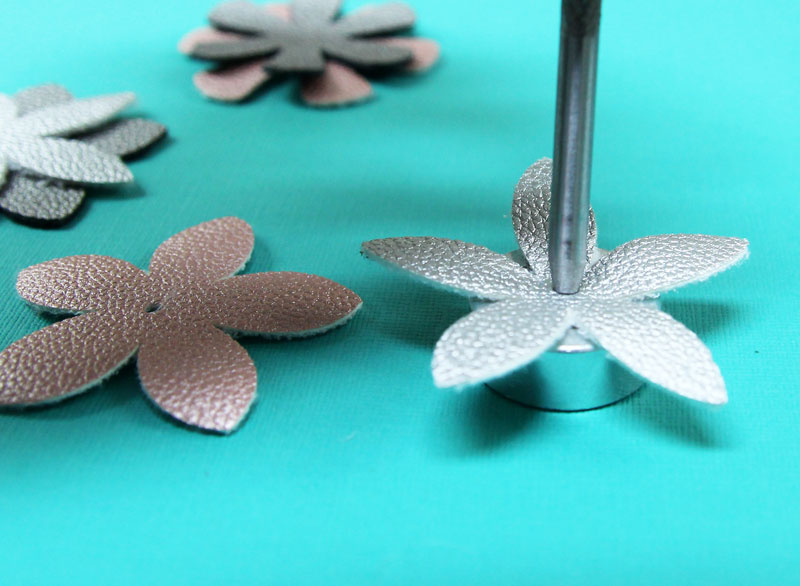 2. Punch holes
If using a leather hole punch, place your flower on a solid surface. Place the hole punch on top of your flower so that your hole is centered. Tap with your hammer until you punch through. Repeat with each layer.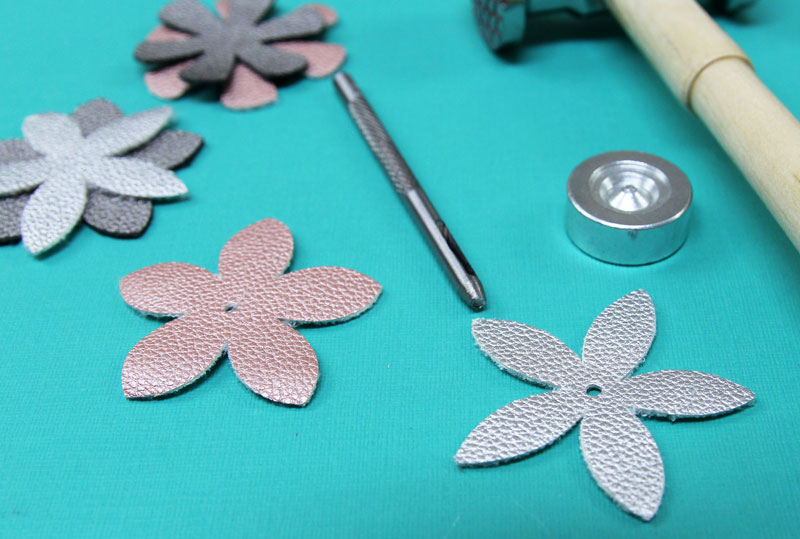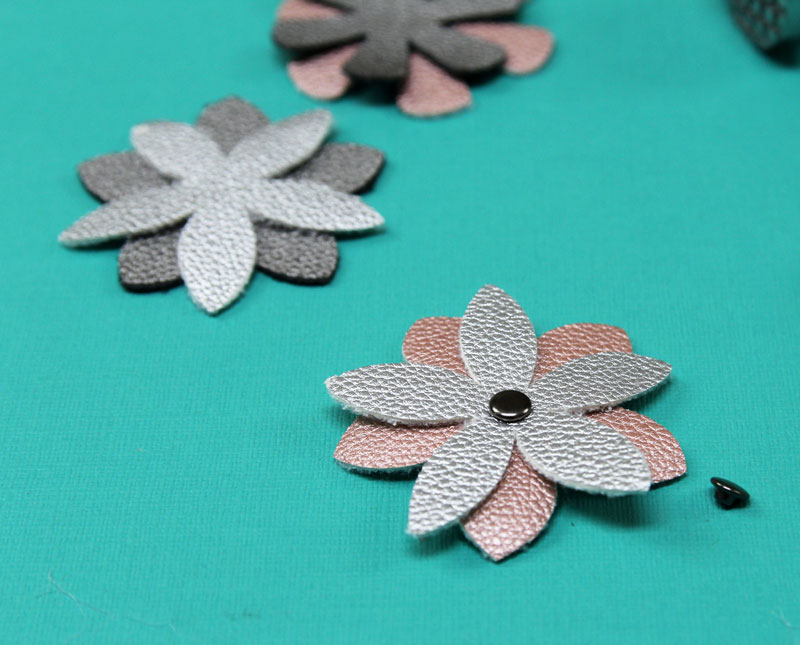 3. Layer your flowers
Layer your flowers so that both layers show up nicely. I placed the top so that it goes in between the petals of the bottom. Insert the part of your rivet that has the long stick through both your layers.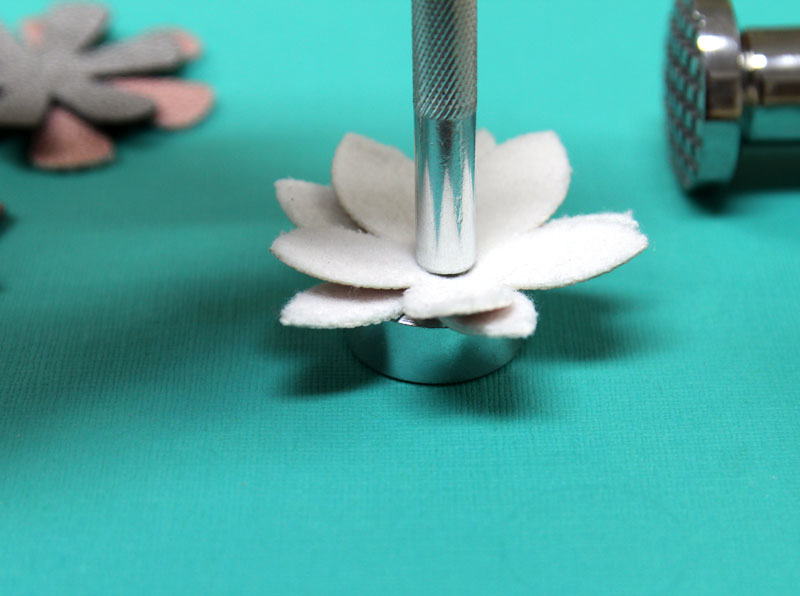 4. Set your rivet
Flip your flower over and set your rivet. Put the second cap in place. Place the tool over your rivet and tap the top with your hammer until it's tight.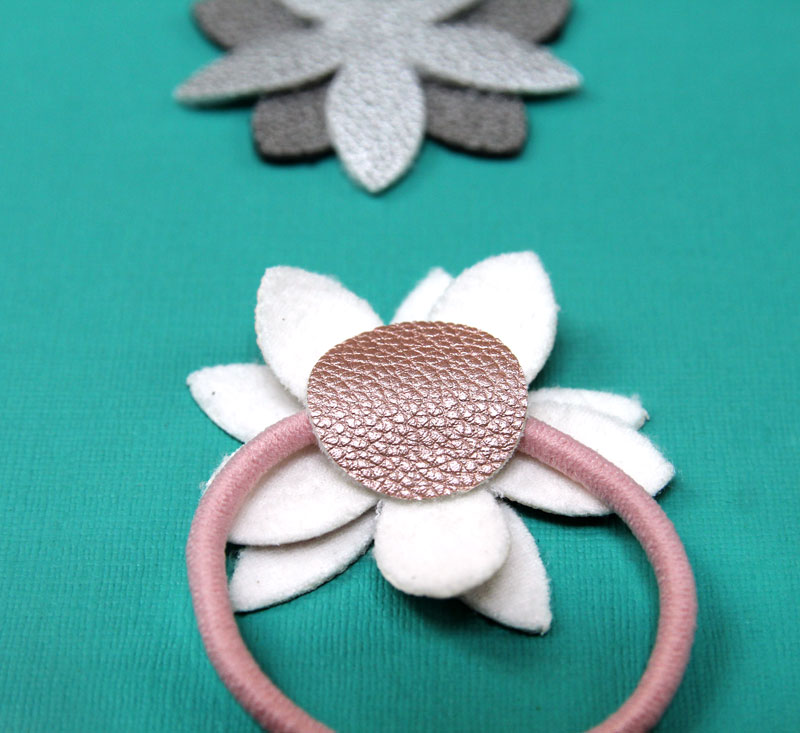 5. Finish it up
Place your hair tie so that it goes over the center of the back of the flower. Add glue to the top and bottom ends of your circle and glue it over the hair tie to the back of the flower.
Your DIY flower hair accessories are complete!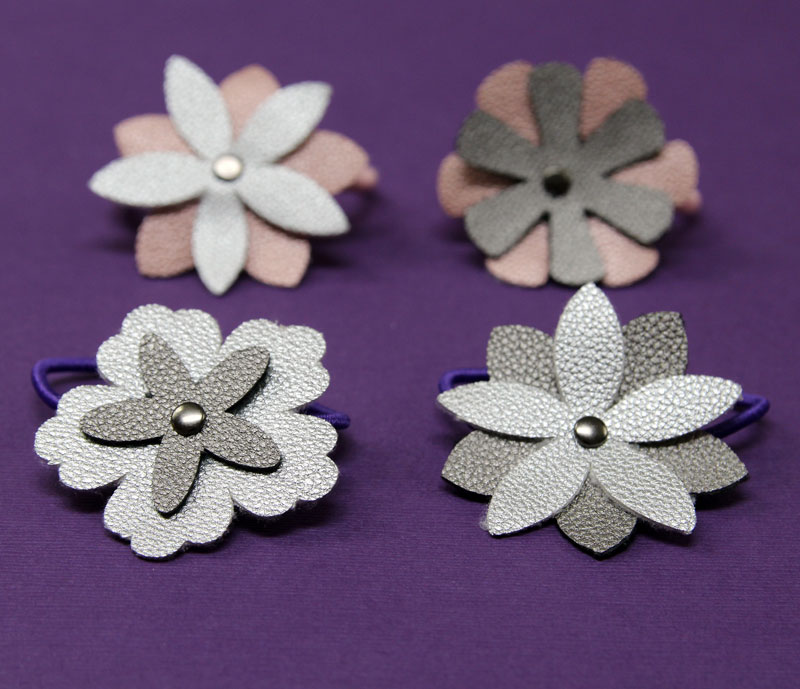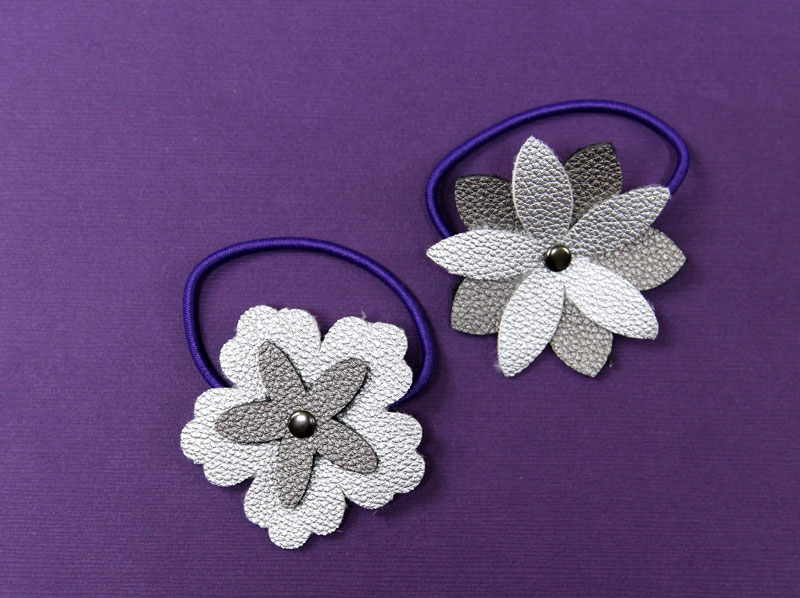 Loved these DIY flower hair accessories? Here are some more fun Cricut crafts for you to enjoy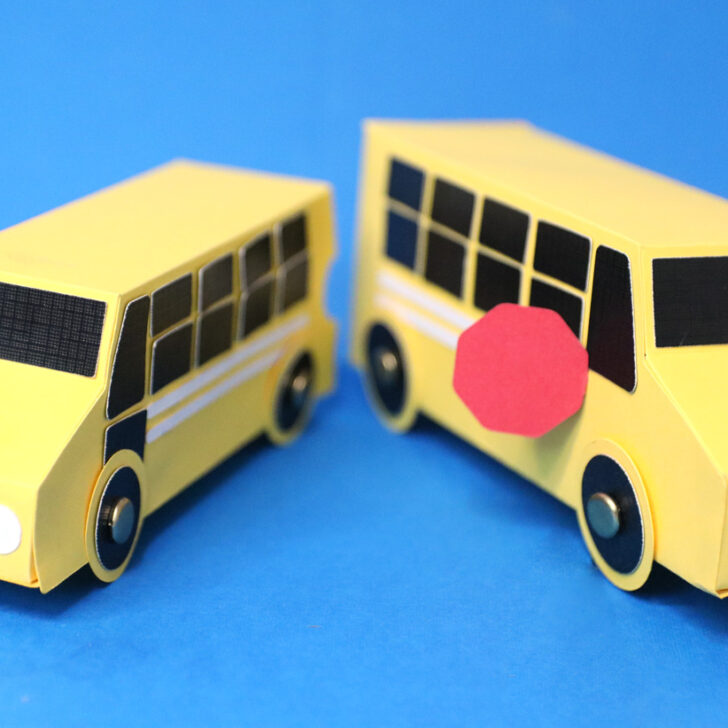 This beautiful school bus template comes in both SVG cut files and PDF printables to use as a gift box or paper toy! When you're …